GrooveGaming launch 2020 by getting into the groove in Latin America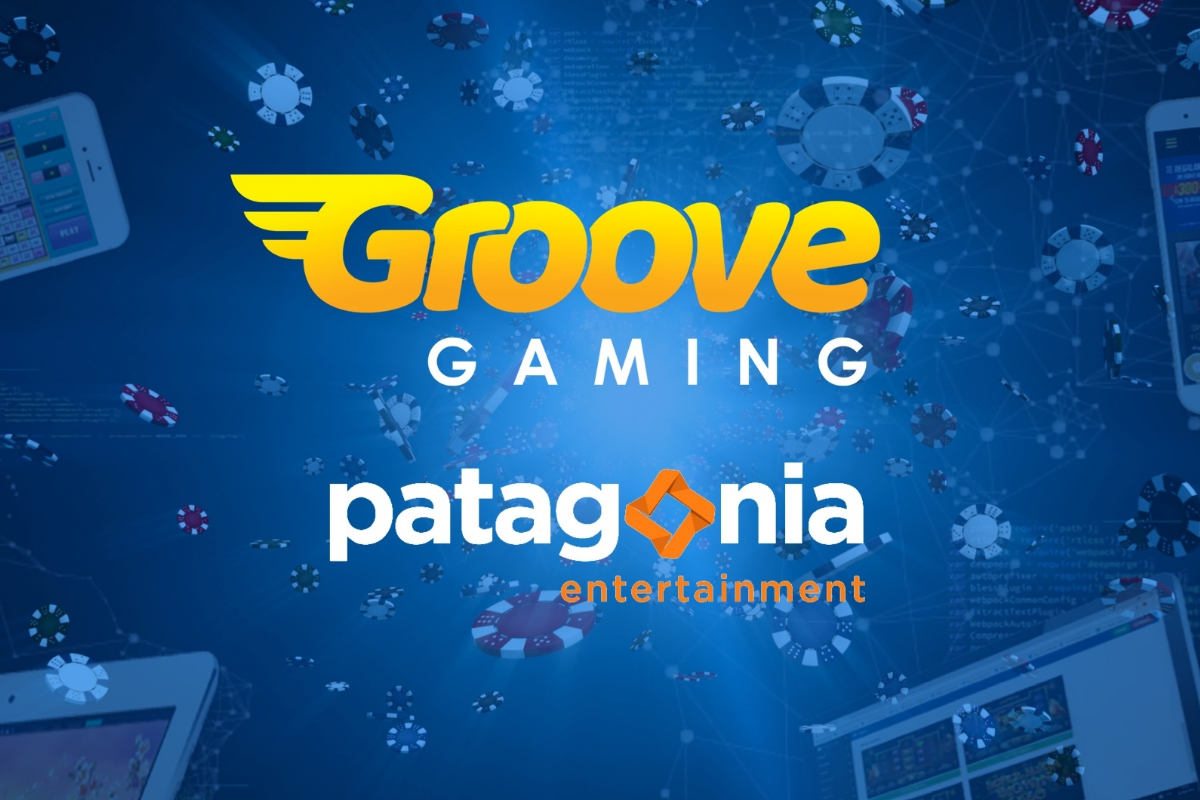 Reading Time:
2
minutes
Accessible aggregator GrooveGaming has started the year with a major foray into Latin America through a partnership with Patagonia Entertainment (Salsa Technology) that kicks-off the year nicely for both brands and hands GrooveGaming a prime place with players in South America.
GrooveGaming are working with a number of big global operators, offering the latest of today's most popular slots and table games, together with a plethora of casino games and other major content including live gaming. Groove Gaming has created and curated commercial partnerships with the world's most distinguished games providers to provide operators a wide range of options for every market and the BI tools to continuously make sure the games that are offered will maximise player experience.
GrooveGaming has built an industry-coveted diverse portfolio of proprietary and 3rd party HTML5 video slots and table games as well as over 2500 casino games together with the biggest Lotto, Video Bingo, Live games, Virtual Sports, Table Games and Sportsbook. GrooveGaming's global reach is underpinned by tailoring games lists and promotions for operators working in multiple markets to reflect typical regional player attitudes thereby helping to drive player engagement and revenue.
GrooveGaming has significantly grown its presence over the last year across key global markets and important regulated jurisdictions through partnerships with major online gambling operators. The aggregator's products recently went live with EveryMatrix, iGP, Digitain, ALEA and Quickfire and boasts a significant presence across Europe's regulated gambling markets, as well as with a raft of other entities including Nucleus Gaming, 7 Stargaming, WeAreCasino, SuperSpade Gaming, RivalGaming, SoftGaming, Merkur, and many others.
By concluding this year opening deal with Patagonia Entertainment, GrooveGaming are significantly strengthening their presence in the Latin American market, Patagonia Entertainment's stronghold. Every client enjoys 24/7/365 account services to maximise revenue and introduce games that deepen player involvement.
A key reason why GrooveGaming is becoming a supplier of choice around the world is that GrooveGaming is powered by technology innovation which provides operators with the ability to activate a range of features that enhance customer experience and engagement, improve retention, encourage extended play and produce higher yield.
A secondary element of the deal means GrooveGaming will be welcoming Patagonia's own casino content onto its platform. This includes Patagonia's world renowned Video Bingos portfolio, which features classics such as Pachinko 3D, Goal Bingo, Show Ball Plus and Pirates Bingo. Each has multiple in-game features, such as bonus rounds, free rounds, and many other prizes.
Patagonia Entertainment's Global Business Development Manager Victor Arias said: "We greatly admire GrooveGaming's content and we look forward to welcoming the games to our platform. The content exchange will help us build on a strong start to 2020 and give GrooveGaming access to the LatAm market."
Rebecca Sotomora, Head of Sales at GrooveGaming said: "We are absolutely delighted kicking-off the year going live with Patagonia and making our games available in Latin America. The South American gaming market is showing a lot of promise and has increased in popularity over the last few years so we are naturally excited about the upcoming opportunities. The GrooveGaming team are looking forward to a long and successful partnership that will see us continue to bring new and innovative content to Latin America with Patagonia Entertainment."
For further information visit www.groovegaming.com
How the Regulatory Environment for Online Gaming is Evolving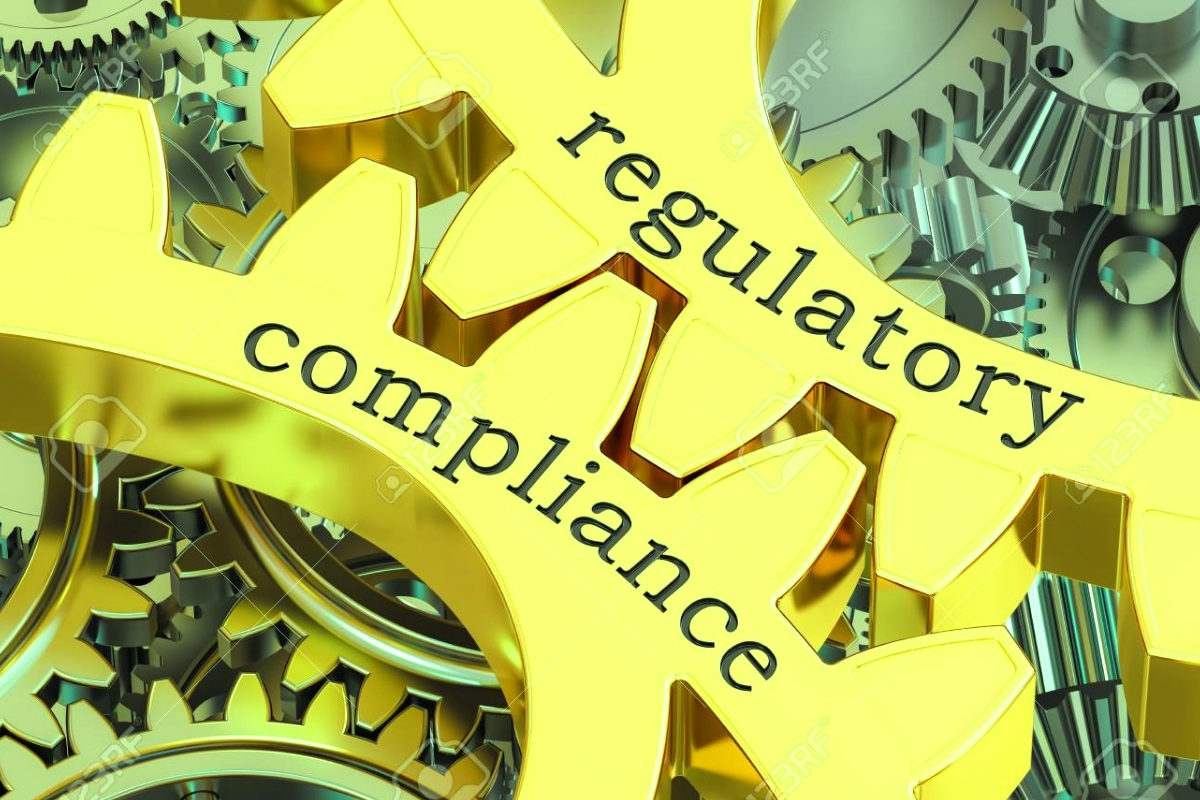 Reading Time:
4
minutes
In many countries, online gaming isn't part of the regulatory environment. That's because most gaming laws were passed long before the Internet came along. Where online casinos are allowed, the rules aren't written in stone.
They change frequently, often to adjust tax rate or raise regulatory standards. That said, the world is slowly changing its stance on online casinos. An industry traditionally rejected by politicians and lobbyists is now welcomed, albeit with fast-changing rules.
Below is an overview of the evolving regulatory framework of online gaming globally.
Emphasizing Transparency
If you have visited an online casino lately, you must have realized they are more transparent than ever before. They no longer hide their license numbers, office addresses or contact details.
Instead, they provide every piece of information you need.
Online casinos aren't suddenly transparent out of their own kindness. They've been directed to become more open with their customers. That way, no one has to create an account and spend money at a gaming site based on misleading information.
That transparency is pretty crucial when it comes to payments and bonuses. On the one hand, you want to know about fees, limits and processing times beforehand. On the flip side, you want to accept bonuses only after you understand their terms and conditions.
Of course, not all casinos are entirely transparent. In many cases, you'll need to read their terms and conditions to discover the nitty gritty of their services. For example, they might reveal their bonus wagering requirements beforehand. But they could hide information about withdrawal limits in their terms and conditions webpages.
Encouraging Social Responsibility
Social responsibility has been a trending topic for the past five years. It's something everyone involved in the online gaming sector wants to talk about for selfless or business reasons. In Britain, the UKGC requires operators to have tools and partnerships with programs that can help problem gamblers.
It also works with non-profit organizations to help raise the standards for safe casino gaming or to help players in some way. With that in mind, nearly every online casino in Britain has a way of preventing casino harm.
At some websites, you get software to restrict your weekly and monthly budgets. Also, you receive a hotline or link to a website you can call if you need intervention. These days, online casino also works with Gamstop—an NGO that helps casino players self-exclude from gaming websites in the UK.

How Gamstop Works
Gamstop provides you with an online form on which you fill your name, date of birth, email address, mobile number and home address. You also specific how long you want to be excluded from online casinos: six months, one or five years.
After that, it circulates your information every online casino licensed by the UKGC. It also orders them to blacklist you for the time you specified. After your self-exclusion period is over, you can contact Gamstop to deactivate your account.
Unfortunately, your records don't just fade away. Every online casino gets a memo that you've registered for Gamstop's program in the past. Some casinos might then reject you fearing you could still have problem gaming.
There's an alternative, though, and you can find more information here. But basically, it helps you find safe casinos not regulated by the UKGC. Also, they don't work with Gamstop, so you don't have to worry not finding a gaming website.
Regional Regulation in North America
In both the US and Canada, online gambling regulation is now a regional issue. In the US, states legalize and regulate the industry. In Canada, provinces make the rules and authorize operators to run online casinos.
There are several more countries where online gaming is regulated on a regional level:
Germany, South Africa and Australia, to name a few. And all of them cite one benefit: it's easier to regulate gaming markets within a province or state compared to national level.
Will Britain follow suit? Unlikely. The UK shows no signs of taking away the gaming regulatory mandate from the UKGC and genuinely so. For a long time, Britain has been a paragon of how to regulate online casinos professionally and transparently.
As such, the focus isn't be on devolving online casinos. It is on regulating it properly regardless of who does it. After all, the majority of countries aren't large enough to devolve online gaming.
Relaxed Advertising Laws
For a long time, most countries had strict gambling advertising rules. Some nations like Spain still have prohibitive advertising laws for remote gaming companies. But generally speaking, the world is moving towards an environment where operators can market their content freely.
For example, online casinos are no longer prohibited from advertising on television. Sure, they can't run adverts during the day. But they have an allocated time when they can market their games and bonuses.
Likewise, they can also advertise on websites and mobile apps. The only restriction is to avoid running ads on websites frequented by children. Additionally, they can't involve young persons in their marketing efforts.
Expanding and Privatizing Gaming Businesses
In many countries where online gaming is legal, operators didn't always have the freedom to offer all gaming positions. In contrast, players didn't always have the choice on where they can bet on sports.
Instead, some countries used to run online gaming through monopoly government agencies.
Norway still uses that system. But more countries globally are privatizing gaming so that players have a variety of casinos to use.
In contrast, countries are also expanding their lists of allowed gaming positions. As a result, slot websites no longer have a limit on the number of machines they can provide. And they are not prohibited to provide certain games for any reason.
Conclusion
The online gaming industry is undergoing a progressive revolution. And it does not just mean there will be more gaming sites in the future. It means operators have more freedom on games to provide and how to market their services. In contrast, it means players have access to more and better gaming platforms.
Tecnalis lands virtual sports deal with GoldenRace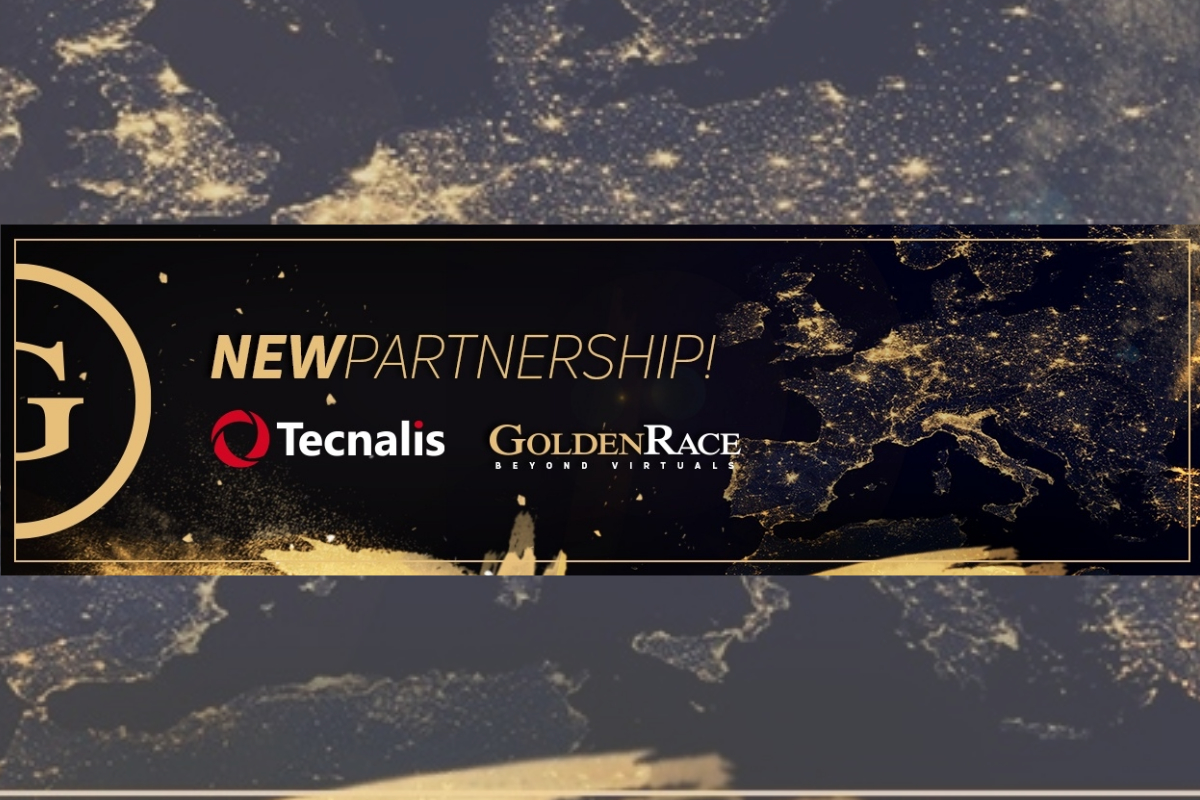 Reading Time:
2
minutes
Tecnalis finishes integrating the supplier GoldenRace into their platform, increasing what they can offer to Spanish and Latin American operators.
Alira, the platform created by Tecnalis, expands its content catalog by offering a brand new vertical, virtual sports. Tecnalis continues to consolidate its position as the leading gaming management platform in the Spanish-speaking market and this collaboration will give GoldenRace the visibility it deserves in countries such as Colombia, Peru, Paraguay, as well as in Spain.
The GoldenRace brand offers players a variety of sports and virtual games. With highly realistic 3D graphic design, this supplier has cutting-edge technical resources that offer horse racing, virtual soccer games and harness racing, amongst others. Virtual sports are growing every year, gaining millions of followers from all over the world and this opportunity gives GoldenRace their chance to triumph in Spain and South America, thanks to Tecnalis.
Alejandro Serrano Zaera, COO of Tecnalis has shown his optimism with this new collaboration: "This partnership with GoldenRace is a big step forward for Tecnalis. Offering virtual sports is something we consider vital for the future and this integration allows our clients to enjoy the best supplier of virtual sports in the industry. This project is very intriguing for both companies and we are sure that it will bring a lot of value to all of our partners in Spain and Latin America, and furthermore, it will increase Tecnalis' leadership in all Spanish-speaking markets."
Martin Wachter, CEO & Founder of GoldenRace, celebrated the sign of the deal:
"It is great to have this deal with Tecnalis and be able to offer our product to a new group of players in Latin America, where we are market leader with our virtual football, and Spain, where we have strongly entered the market at the beginning of the present year and we are more than happy to keep growing. We are very thankful with Tecnalis and I am sure we will achieve amazing things thanks to this partnership."
QTech Games strengthens its premium platform with Slotmill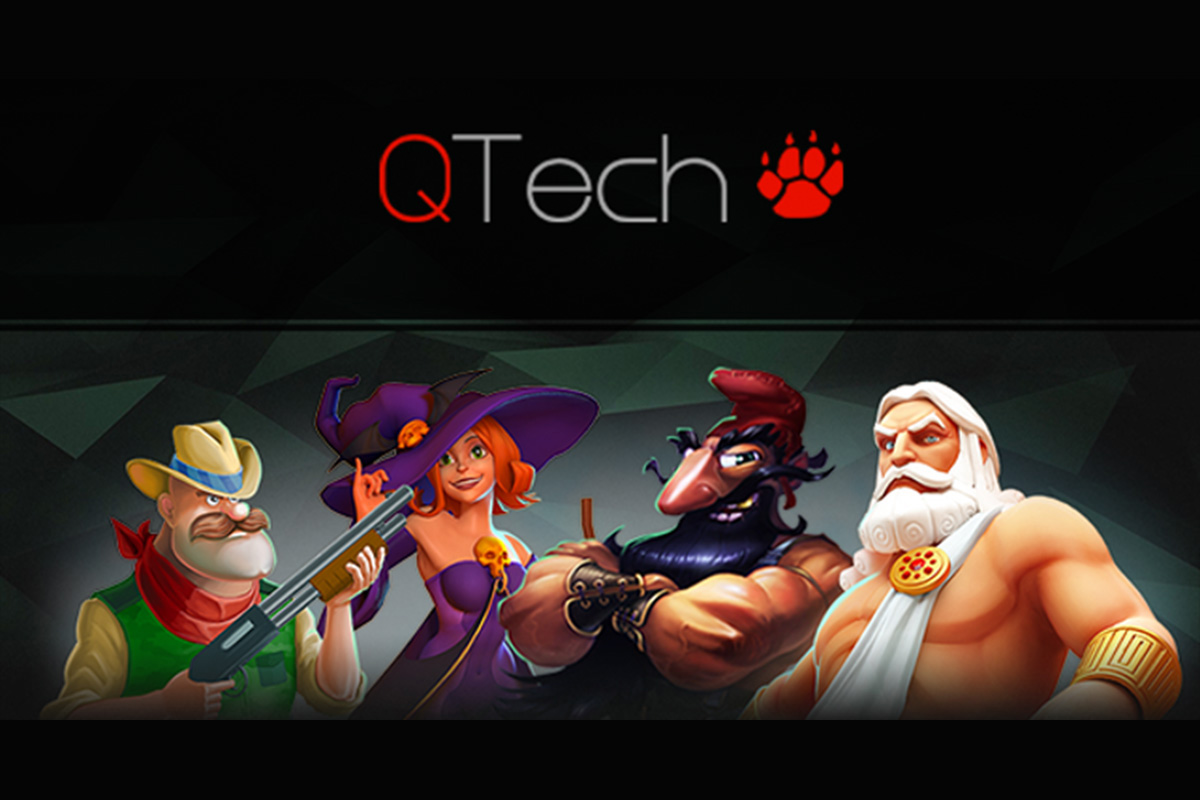 Reading Time:
2
minutes
Leading distributor expands its content portfolio with new games from rising star supplier
QTech Games, the number-one games distributor across Asia and all growth markets, has continued to build the strong momentum in its premium pipeline, thanks to its latest deal with rising star supplier, Slotmill.
Integrating content from one of the most innovative and creative online slots providers adds yet more creative muscle to QTech Games' burgeoning platform, which is bringing the widest range of online games to emerging territories with established names, such as Ezugi and Yggdrasil, sitting alongside the industry's most exciting up-and-coming providers.
Among the games made available to its partners via the deal will be Slotmill's latest release, Templar Treasures, a sumptuous 5×3 slot based on the Knights Templar theme of Arthurian legend, featuring 10 fixed bet-lines and unique maths modelling that powers the volatility spectrum with a maximum win of x7000 the bet stake. Burst Mode functionality also drives dynamic autoplay, whereby the reels are stripped away for faster, more focused gameplay.
Slotmill's game client has been optimised for mobile, the central focus of QTech's RNG model, which is founded on its fully-owned and customised technical platform, affording games providers and operators the fastest integration available. Through this leading platform, which has recently sealed its definitive status as a global gaming one-stop shop, clients enjoy the best performance and customer support available, localised to every region across both emerging and more mature markets.
The deal organically broadens Slotmill's international footprint, unlocking untapped jurisdictions from Asia to Eastern Europe and Latin America for diversified growth.
Ulf Norder, CCO QTech Games, said: "We're committed to rolling out high-quality content that drives revenue for our partners. So, this deal with Slotmill extends our impressive sequential pipeline for 2020. In today's marketplace, only premium games of the highest standard separate you from the crowd, so we're delighted to see how Slotmill has fulfilled this demand. That means stunning graphics, coupled to the latest maths models for improved gameplay and high-variance volatility where required."
Johan Öhman, Founder of Slotmill, added: "We're reinvigorating the slots space with deeper gaming experiences. Teaming up with QTech represents a fantastic opportunity to strengthen our product distribution across emerging territories and deliver our great games to a range of top-tier partners. We can't wait to see how they connect with new audiences, and we will expand this partnership over the months ahead.
"In an era of customisation, QTech Games is truly embracing their brand promise of tailoring top-class content for different cultures. This is what keeps them at the cutting edge of relevance for all kinds of players in the melting-pot of Asia and beyond."