BOSS. Gaming Solutions bets on Sportsbook as part of major brand expansion in 2020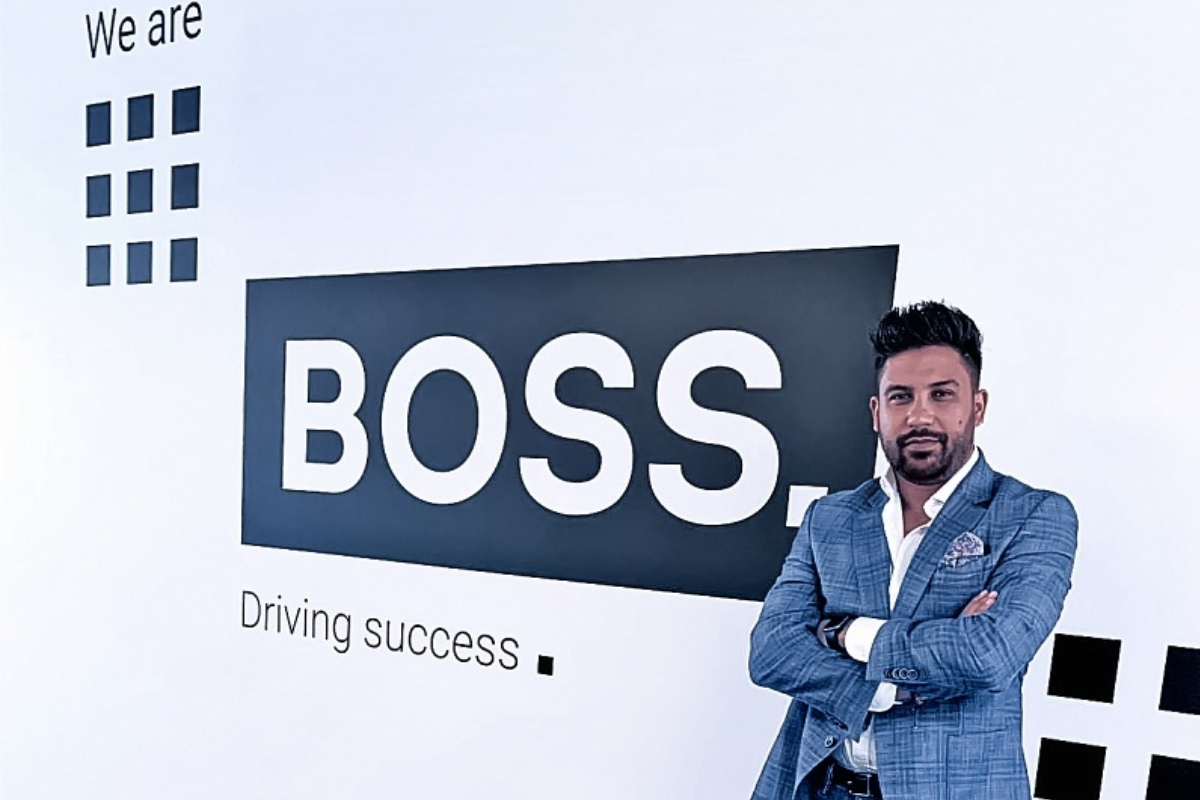 Reading Time:
3
minutes
With its position as one of the world's leading independent software developers firmly intact, the dawn of this new decade is a key turning point for the entire BOSS. Gaming Solutions enterprise, according to CEO, Jeff Letlat. Encompassing new geographical partnerships, cross-sector expansion and a strong Customer First approach, 2020 is set to let the whole industry know, who's the BOSS…
Since its inception, BOSS. Gaming Solutions has become renowned for delivering its principal gaming platform, sportsbook and betting services, land-based casino software, affiliate system, payment solutions, own online casino slots and White label solutions. As the company enters 2020, its focus on growth will be threefold: building relationships in new markets, investing in Sportsbook and developing its online slot development studio, ThunderSpin.
"Expansion is part of the growth and a desire to explore further grounds has always been our goal," explained Letlat. "At this point we aim to deepen our roots in Europe where we already have a successful operation whilst we keep our appetite open for LATAM & Asia.
"As a group, BOSS. Gaming Solutions is gaining more value knowing that we have launched our gaming studio ThunderSpin where the games are already live for many of our partners in Asia, LATAM as well Europe. Regarding our White Label services, our aim is to add Sportsbook by the end of Q2 which will definitely add more value and maturity to our products and increase our resources in our HQ of Malta."
This year marks a major landmark for the group with the company's casino brand celebrating five years in 2020, alongside a number of key launches set to shake up the online and land-based sectors throughout the year. "BossCasino.com's five year anniversaryis a big milestone for the brand," added Letlat. "Going forward we will also be establishing a presence in LATAM where we offer our White Label services from Q4 2020. As per ThunderSpin.com our main focus is to solidify roots in Europe as well as testing the environment in Asia."
Following his appointment as CEO in 2019, Letlat has consistently heralded the importance of a Customer First strategy for the company explaining that customer centricity is not just about offering great customer service, "it is offering a great experience from the awareness stage, through the purchasing process and finally through the post-purchase process". As a core mantra of the business, this focus will continue throughout the company's ongoing game plan in the decade ahead. Letlat said: "We wholly understand the audience we are targeting and by bringing a customer centric mind-set to every team whilst maintain innovative ideas, we will definitely fulfill our players needs and continue to give them a great gaming experience."
In addition to bringing heightened attention to the customer journey across all the company's brands in 2020, BOSS. Gaming Solutions is also keen to counteract the big issues facing the industry. Commenting on where he sees the main concerns rising from, Letlat said: "Legislation & regulation are definitely getting tighter. However, as a brand we embrace it and support it 100 percent as it keeps the industry healthy for the providers, operators and players. Besides this, there are a few big markets which are being saturated and unfortunately this impacts negatively on the industry as it fosters a quantity vs. quality approach. At BOSS. Gaming Solutions we intend to maintain our consistent quality approach towards our clientele."
Having been a key figure in the gaming spectrum for more than a decade, Jeff Letlat is keen to foster change as BOSS. Gaming Solutions' CEO, stating last year how he wants the brand to be recognised as "new, innovative, breaking stereotypes and impressive".With all its core products and solutions set to expand both in terms of their goals and their geographical position, Letlat is forthright about the company's continued focus on invention as they continue to establish themselves as a world-class player.
"Innovation does not have limits and that is the beauty of the gaming industry," he said.   "A year ago, we were a casino platform provider barely known in the industry, yet today we are a fast growing company which covers all aspect of gaming: Games Studio, White Label Provider and an Operator with multiple licenses. Of course this success is the result of hard work and the right team allowing us to deliver quality products to our partners and players who have shown their satisfaction by keeping loyal to us and recommending us."
He concluded: "We believe in innovation as long as it contributes to a better User Experience hence why this year we will launch Sportsbook across our brands and continue our growth in markets such as Asia, Europe and Latin America.  As an independent studio, our approach is a very simple – we will deliver a modern approach with maximum entertainment."
Esports Entertainment Group Signs LOI to Acquire Assets of FLIP Sports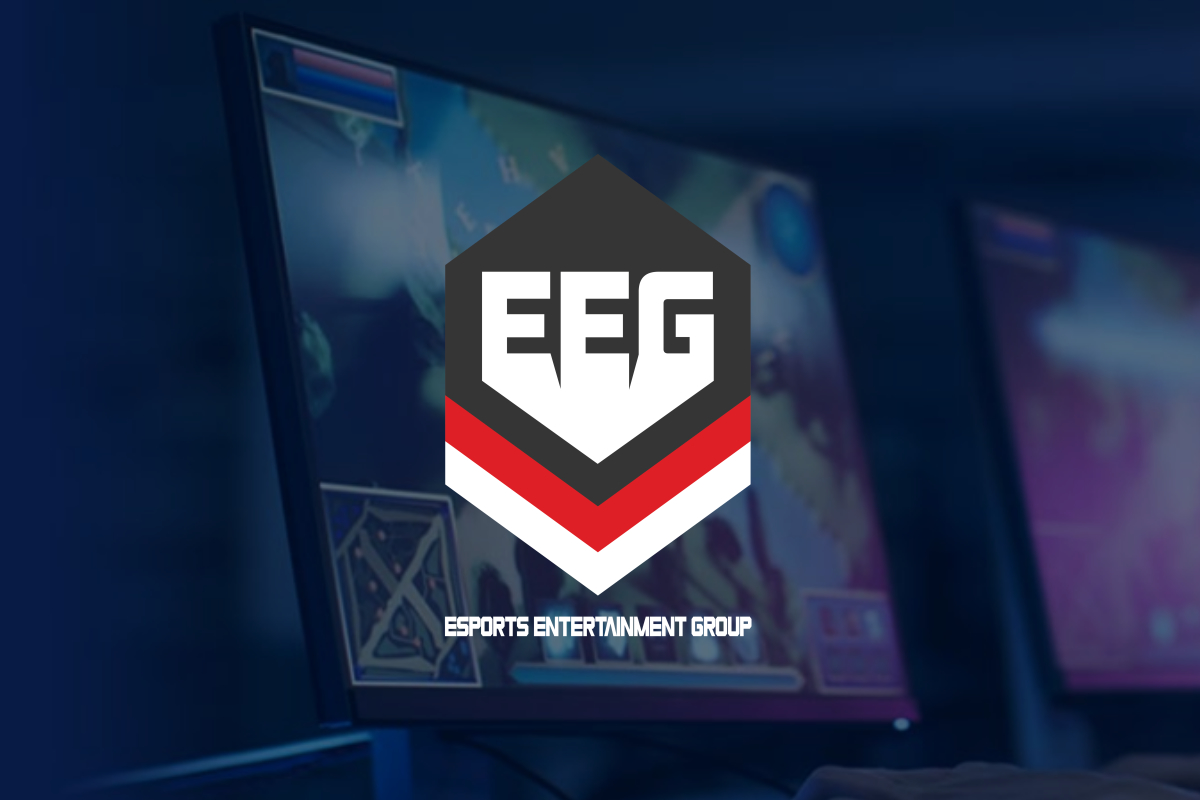 Reading Time:
< 1
minute
Esports Entertainment Group, Inc., a licensed online gambling company with a focus on esports wagering and 18+ gaming, signed a Letter of Intent ("LOI") to acquire certain assets of FLIP Sports Limited ("FLIP"), including staff and all intellectual property.
"The FLIP team are leaders in building iGaming platforms that take the player experience to new heights," stated John Brackens, CIO/CTO of Esports Entertainment Group. "Their expertise will strengthen our efforts in esports and help us further create a best-in-class immersive experience for esports fans."
FLIP Sports is a dynamic and entrepreneurial mobile games studio innovating how fans enjoy and engage with live sports. Through its proprietary in-play, peer-to-peer technology, FLIP provides a unique multi-platform second-screen experience within an entertaining, social, and competitive gaming environment for fun-seeking sports and wagering enthusiasts who enjoy watching live sports and events.
"FLIP has brought together a talented team with proven industry experience that we believe will provide immense value to Esports Entertainment Group as we enter a period of tremendous opportunity and rapid growth," commented Grant Johnson, CEO of Esports Entertainment Group. "As the first US-based iGaming company to list on NASDAQ, we are in a great position to capitalize on the fragmented esports market and will continue to pursue acquisition opportunities. FLIP is set to be the latest example of the success of our roll-up strategy."
Parimatch makes statement of intent for newly legalised Ukraine gambling industry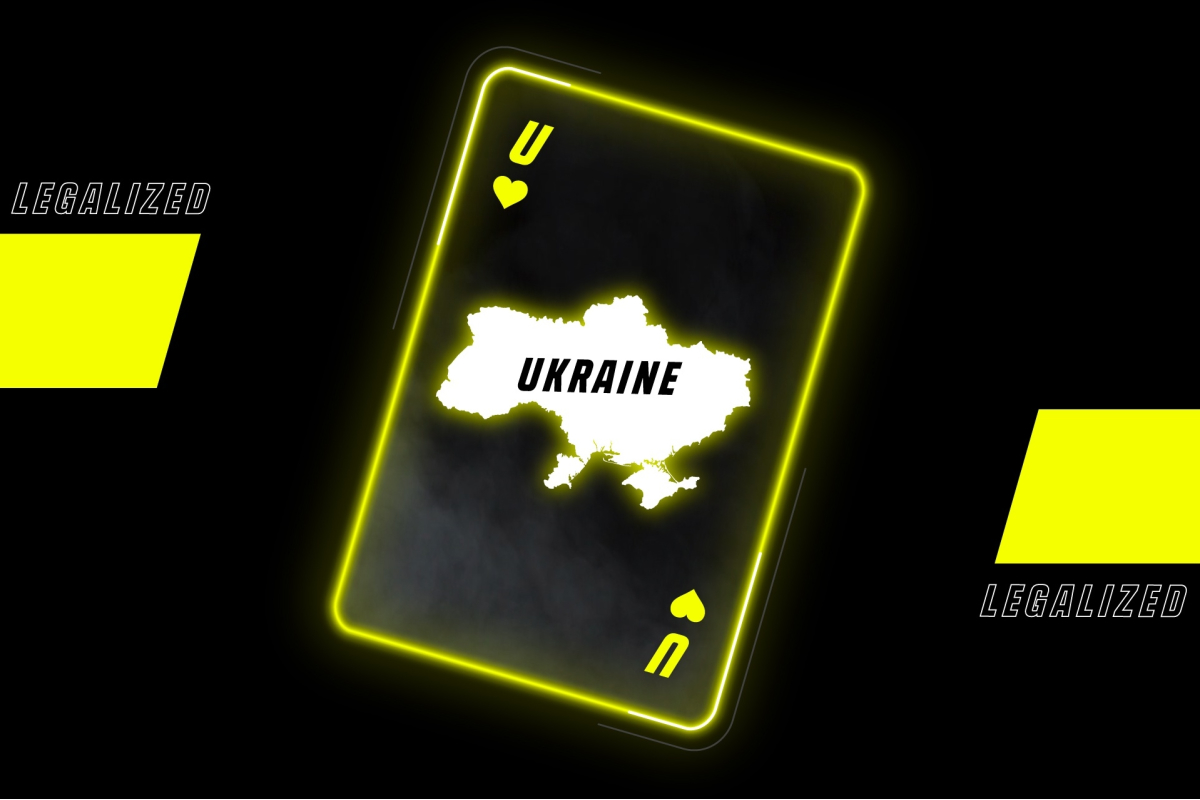 Reading Time:
< 1
minute
Following the signing of Bill No. 2285-d by President Volodymyr Zelenskyi to legalise the gambling industry in Ukraine, Parimatch, the international betting and technology company, has confirmed it will be bidding for the new operating licences in the country.
Parimatch, was founded in Ukraine in 1994 and was amongst the first bookmakers in the CIS region to transition into a digital betting platform. Today, Parimatch has expanded internationally to become a global betting and technology brand. The company now looks to build on its heritage to become the largest and most innovative operator in its home market.
Commenting on today's signing, Sergey Portnov, CEO of Parimatch said: "I would firstly like to congratulate President Zelenskyi for delivering on his pledge to legalize gambling in Ukraine. He has a shown that he is a man of his word and we fully support his agenda to liberalize the local economy. Parimatch has long argued that the development of a fair and regulated betting industry will really benefit Ukraine."
Parimatch's strong commitment to the market is despite further clarity and reforms being required on the existing tax system in order to create a fair landscape for operators.
"We are fully committed to conquering our home market by delivering a product that can entertain the people of Ukraine. We are also proud that we can now contribute to the country's economy and help grow its technology industry. However, for us to deliver these benefits in the long-term we need a fairer tax system which is currently too punitive and uncompetitive compared to similar international markets. It is vital that this is addressed as soon as possible to ensure the enduring viability of the industry in Ukraine."
Parimatch Tech hosts Universal Sports & Games Hackathon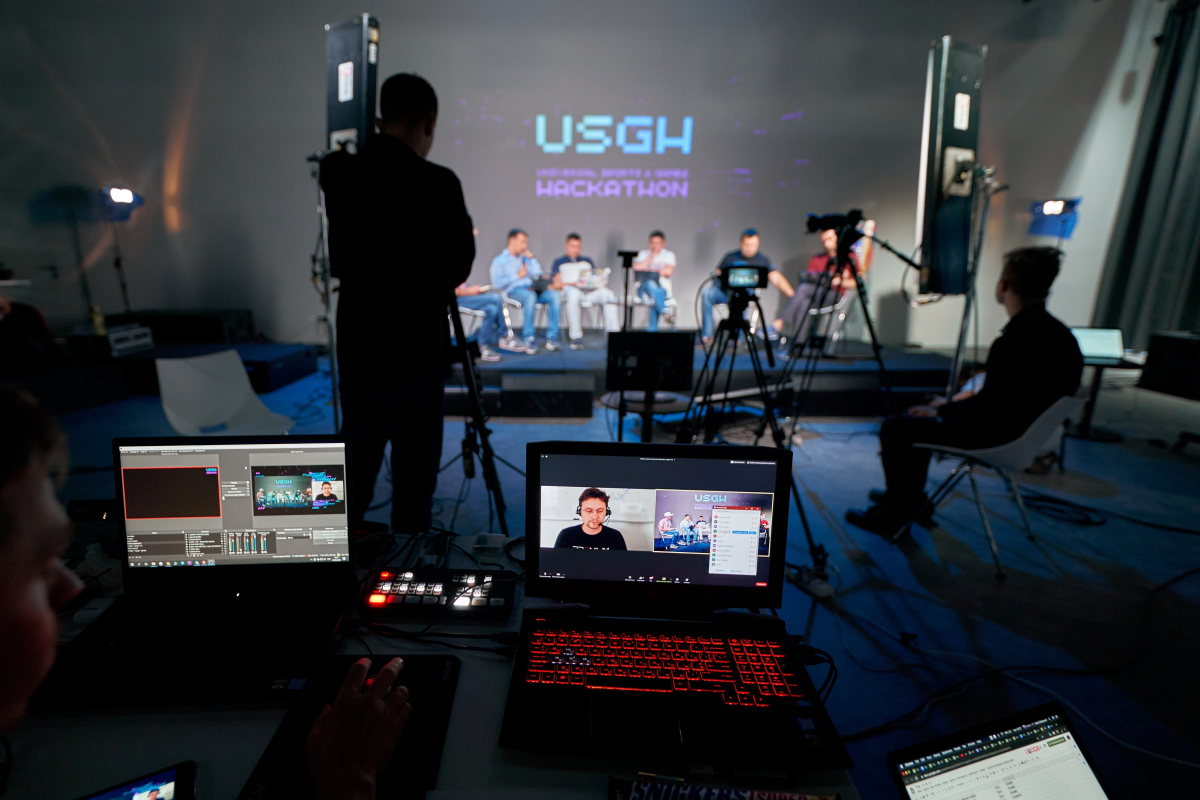 Reading Time:
2
minutes
Over 100 ideas generated in just 48 hours
Between 7th-9th of August Parimatch Tech hosted a two-day online Universal Sports & Games Hackathon at its state-of-the-art "PMHUB" event space. The hackathon, organized by Parimatch Tech together with JKR in partnership with Amazon and SectorX, bought together over 400 developers, marketers and designers to come up with innovative solutions in the gaming and gaming services industry.
Participants came from nine countries including Ukraine, Germany, Spain, Belarus and Poland, generating 111 ideas over 48 hours, including games, streaming tools, analytics services and various applications. 37 teams made it to the final, but only one could be crowned winner.
The Hackathon was won by "The Dragon's team", made up of developers Nikolay Ursatiy and Sergey Poverennov. The duo created "RunOut", a runner platform game. They took home the first place prize of $1500.
"It is great to see people keep generating ideas, even though they can't get together in the same room as normal. An online hackathon is a new format for us and we are pleased with the result: organizers, judges, and mentors saw many different high concept ideas being generated." — noted Stepan Shulga, head of Esports at Parimatch.
"We are delighted with our victory. The hackathon was a great experience for us. Many teams came up with some really interesting and exciting ideas. This event gave us a chance to test our capabilities and get feedback from mentors and judges. We're going to continue working on the game, and shortly, we will move on to negotiations with publishers." — comments Nikolay Ursatiy, team leader of the  Dragon's Team.
Second and third places were taken by teams "Narwhal" who came up with a service for the multification of sporting events, and "PixelGaming", whose idea was a mobile game in the MOBA clicker genre. They received $1000 and $500 respectively.
As part of the hackathon, select teams carried out particular challenges set by the judges. The teams "Team B" and "Kodoklyaksa" were each awarded $500 for their innovative ideas. The JKR Foundation also invited team "PolyRef" to further develop their idea of a service for collecting sports statistics.
As well as the prize money, the winner and two runners-up get exclusive access to the Parimatch Tech team and its facilities. Here, together with Parimatch's tech specialists, the participants will have the opportunity to test their ideas on an audience of thousands of people.
But the hackathon doesn't end there. The judges took an extra week to look through all the applications one more time to advance some additional ideas. The results of this will be announced on 19th August 2020.