MGA Games has turned Abigail Ratchford into the Queen of the Hyperrealism Series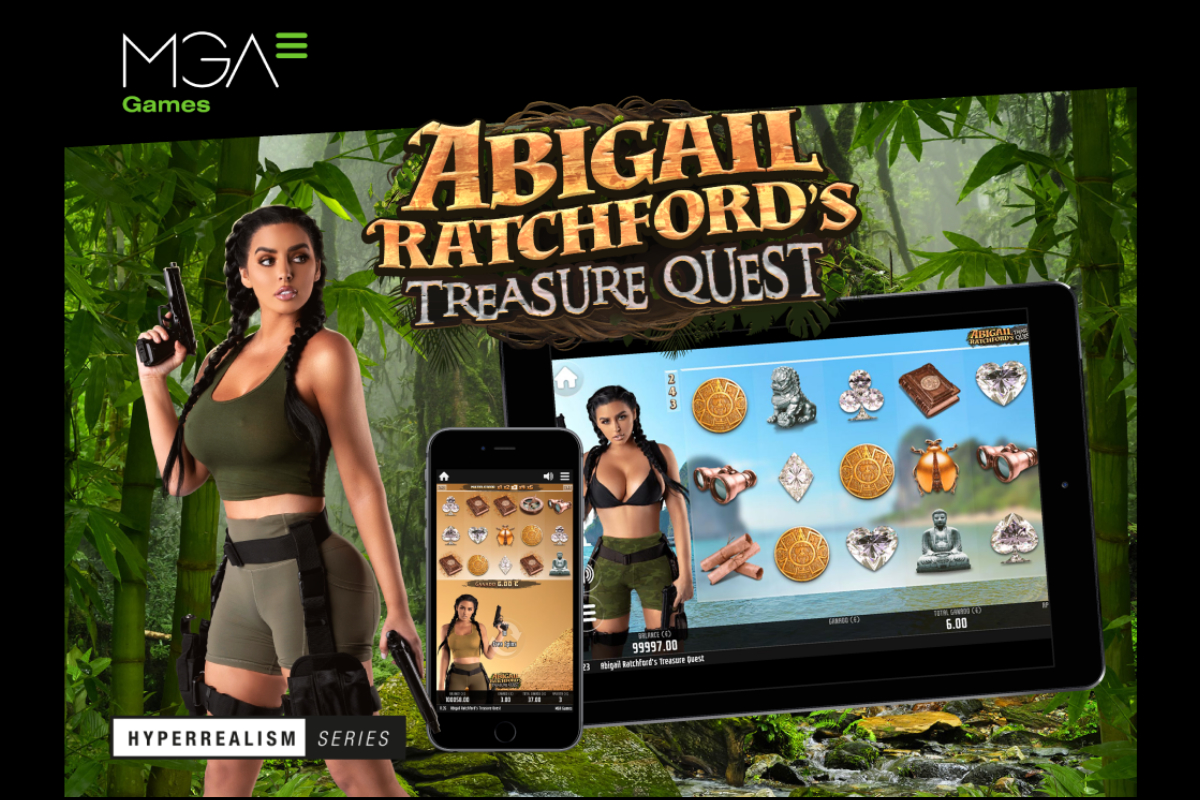 Reading Time:
2
minutes
The company has just launched the casino slot machine "Abigail Ratchford's Treasure Quest" for the Spanish market. The newest MGA Games adventure was internationally launched last month with great success amongst online casino users.
Abigail Ratchford, known as "The Queen of Instagram" has now become the Slot Machine Queen thanks to Spanish company MGA Games. With over 9 million followers on the famous social network, the American model and actress trusted MGA Games to turn her into the latest protagonist of the Hyperrealism Series, the company's slot machine range that is causing a stir on the market with its hyper-realistic graphics and animations.
The Hyperrealism Series by MGA Games are creations based on the rights for famous figures from the world of sports and show business. Many celebrities have already decided to work with MGA Games and allow their image to be used in the casino slot machines: Colombian actress Renata González, official Bentley driver Andy Soucek and, more recently, broker Josef Ajram, are some of the protagonists of MGA Games, with many more to come.
Social media and the unstoppable popularity of Abigail Ratchford have catapulted her to internet fame and have led her to star in numerous billboards on Sunset Boulevard, in Los Angeles. In addition, she has made an appearance on the small screen with multiple guest roles on ABC, E! and Parks and Recreation. She has also worked in the fashion industry as a featured model for top designers during LA Fashion Week.
She has now made the leap to the world of online slots with the MGA Games title Abigail Ratchford's Treasure Quest, taking a starring role. For this game, the model and actress has been transformed into an intrepid archaeologist who takes users on a treasure hunt with adventures in Mexico, the Egyptian desert, the rainforests of Thailand, and Japan. The treasure hunt takes users through 4 types of FreeSpin, 4 Wild Jungles and 243 prize combinations. With minimum bets of €0.30 and maximum bets of €6, players can win a maximum prize of up to €37,600.
This new MGA Games adventure hit the international market last month earning great success amongst online casino users. In Spain, the game was recently released with high acclaim.

EXCEL ESPORTS unveils partnership with iconic lollipop brand Chupa Chups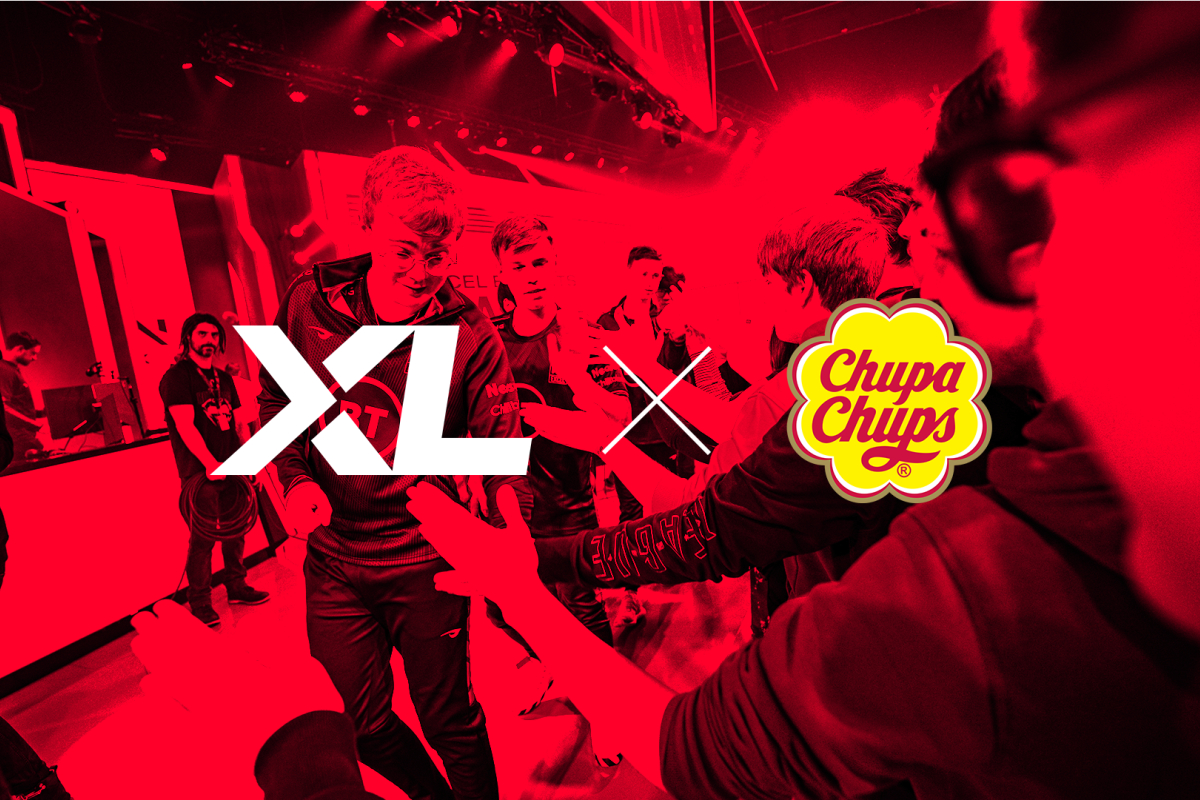 Reading Time:
2
minutes
The exciting partnership sees Chupa Chups become the Official Candy Partner for EXCEL ESPORTS' League of Legends teams and will see the partners work together on an exclusive, fun content series
British competitive gaming culture brand EXCEL ESPORTS has today announced a partnership Chupa Chups, a Spanish confectionery brand which is owned by major confectionery manufacturer Perfetti van Melle. The partnership will see Chupa Chups become the Official Candy Partner for EXCEL's full League of Legends roster which competes across both the League of Legends European Championship and the Northern League of Legends Championship. The partnership will help align EXCEL's new Power of Better identity with Chupa Chups' Forever Fun belief, that encourages everyone to keep their childish spark alive throughout their life.
As part of the partnership, EXCEL and Chupa Chups will work closely together on a fun content series called Sweet or Yeet, which will involve EXCEL's League of Legends players being asked quickfire questions and either being rewarded with a sweet treat for answering correctly, or being asked to eat something gross if they get the answer wrong. Both parties will also collaborate on social media posts together, including celebrations and League of Legend happy birthday assets. The Chupa Chups logo will also be featured on both the LEC and BTXL players jerseys which are due to be released in the coming weeks.
"We are very excited to partner with such a globally recognised brand in Chupa Chups, a business we naturally align well with given the fun and youthful nature of both our organisations, industries and audiences. It's always fantastic to work with non-endemic brands that appreciate the culture of our industry and we'll work with Chupa Chups to create engaging, fun content that works for both our audiences. At EXCEL ESPORTS we are always striving to be better and we are excited to kick off 2021 with a partnership which helps further build on our vision," said Robin McCammon, Chief Commercial Officer, EXCEL.
"We are thrilled to have found a partner in EXCEL ESPORTS, an organisation that shares many of the same values and audience, with both youth and fun in our core identities. The partnership was long-awaited given the numerous times our consumers have said that lollipops are the favourite sweet to enjoy while playing. We are excited and looking forward to working closely with EXCEL ESPORTS by making fun and engaging content that our audience will surely love," said Eva Karkoni, International Brand Manager at Chupa Chups.
EXCEL's LEC team will officially begin its League of Legends European Championship campaign on Friday, January 22nd, while the BTXL team will kick off it's Northern League of Legends Championships season on Tuesday, January 19th. Both rosters welcome new coveted talent as EXCEL aspires to have its most successful year to date.
2020 was a landmark season for EXCEL as its LEC team received its best results yet, narrowly missing out on a playoffs spot, while also undergoing a brand update and unveiling footballer Dele Alli as it's new global ambassador. On Sunday, January 10th, a brand new BBC documentary, Fight for First: EXCEL ESPORTS will be available to stream on BBC IPlayer. Voiced by Golden Globe and BAFTA nominee Cillian Murphy, the five-part series follows the team as they experience the highs and lows of competing in Europe's biggest esports league.
EGT is the 7th most successful company in Bulgaria for 2019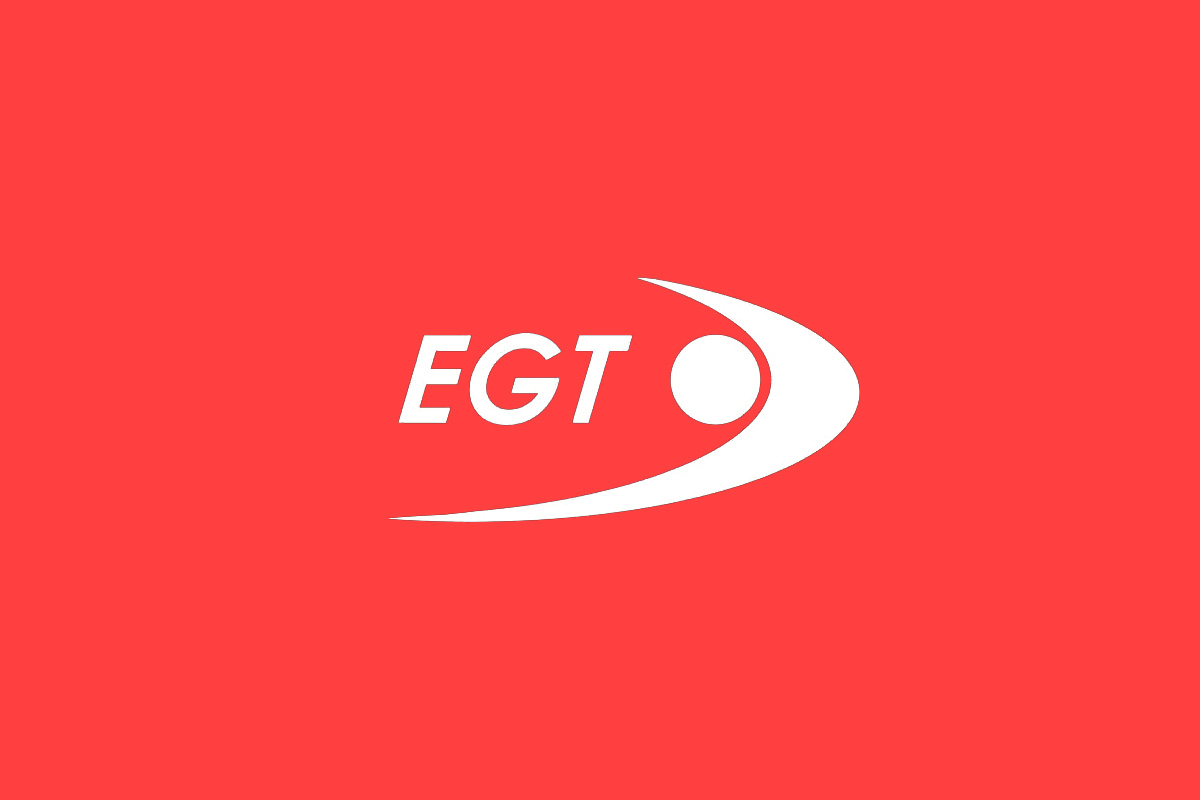 Reading Time:
< 1
minute
Euro Games Technology marked its best result in the competition "Top 300 Business Leaders in Bulgaria, 2019" ranking 7th among the most successful 300 enterprises from all industries in the country and took for another year the "True Leader" accolade. The company's EBITDA (earnings before interest, taxes, depreciation and amortization) for 2019 is around 212 mln levs, which is 23% more compared to 2018.
The initiative "True Leader" is organized by ICAP Bulgaria – the largest consulting group in Southeastern Europe, part of ICAP Group, recognized as "Credit Rating Agency" by the European Securities and Markets Authority for the region. The ranking is based on several measurable and objective indices for which is used only officially published information. Neither a jury, nor public surveys have influenced the results. The participating companies have met four main criteria: they are among the most profitable enterprises in 2019 (measured with EBITDA), have increased their staff in the relevant year, stand out with high creditworthiness (Credit Score B2 – A1) and are leaders in their sectors.
2019 was a strong year for the Bulgarian economy and EGT in particular. The company entered new markets, released its latest slot series – General, enriched its gaming content and expanded its dealership network. During the challenging for the industry 2020 it focused on the optimization and improvement of its internal processes, relocated its administration into a much larger and modern business facility and invested in more automation for its manufacturing plant. Two new daughter companies were also founded to further diversify its portfolio and to cover new market segments. In 2021 EGT has planned more product launches and more dedication to the top-level service to its clients.
QTech Games' premier platform takes another giant step with Evolution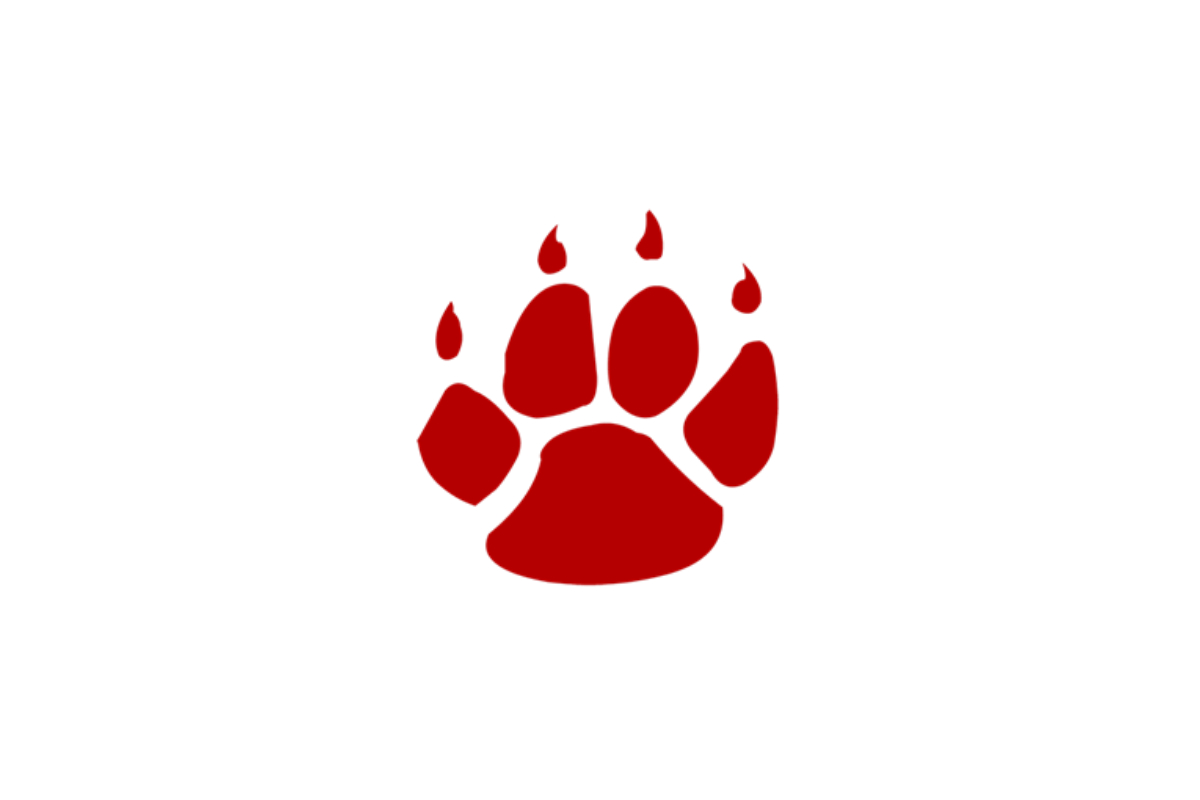 Reading Time:
2
minutes
Leading distributor expands its premium portfolio with top games from dominant live-casino supplier
QTech Games, the number-one games distributor across Asia and all growth markets, has announced its latest high-profile partnership with the elite live-casino provider, Evolution.
Under the terms of the agreement, Evolution's multi-award-winning content suite has been made available to QTech Games clients and their players, adding more punch to a powerhouse platform setting the pace for bringing the best online games to market across emerging territories.
Evolution's cutting-edge live studio delivers a peerless immersive experience for players, who can now enjoy these engaging, real-time table games (from classics like blackjack, roulette, baccarat and three-card poker to regional favourites such as India's Andar Bahar) via the flexible QTech platform which offers the fastest integration on the market.
This ever-evolving production line further bolsters QTech Games' comprehensive catalogue of gaming domains, which offers a complete one-stop shop for global operators.
The deal organically advances Evolution's worldwide footprint, opening up an array of emerging markets for accelerated growth. As the fastest-growing distributor over the past few years, QTech's platform is localised for each region with native mobile apps, robust reporting and marketing tools, and 24/7 local-language support.
Ulf Norder, CCO at QTech Games, said: "We're thrilled to team up with Evolution. Naturally, their stunning live-dealer portfolio needs no introduction. The QTech Games platform is integrated with the best games from the planet's top providers – and Evolution now stand at the zenith of that mountain with their garlanded games.
"Of course, there's a huge revenue opportunity for operators due to the fact that live casino remains such an exciting online gaming sector in its own right. Seamless integration equips our clients with best-in-breed live games for their end users. Unrivalled customization options, dedicated tables and native speaking dealers also make it far easier to customise the experience to any specific market needs. Strong growth in casino vertical continues in the face of the pandemic, and we can't wait to see how these games perform across a range of new markets."
An Evolution spokesperson added: "This deal seamlessly broadens Evolution's international scope, unlocking untapped markets from Asia to Eastern Europe and Latin America for diversified growth. Evolution's unflinching commitment to delivering engaging live-player experiences affords customers, who love these games, the visceral thrill of playing in a real-world casino, while QTech's peerless localised expertise made them the perfect fit for us.
"QTech Games is a pioneering distributor across Asia and other sometimes-overlooked regions, so we look forward to seeing how our games connect with different and diverse audience sets. Evolution is constantly creating innovative and exciting content with which to offer players the ultimate gaming adventure – it's entertainment redefined."