Fantini Research, GAN Sports Betting Sponsors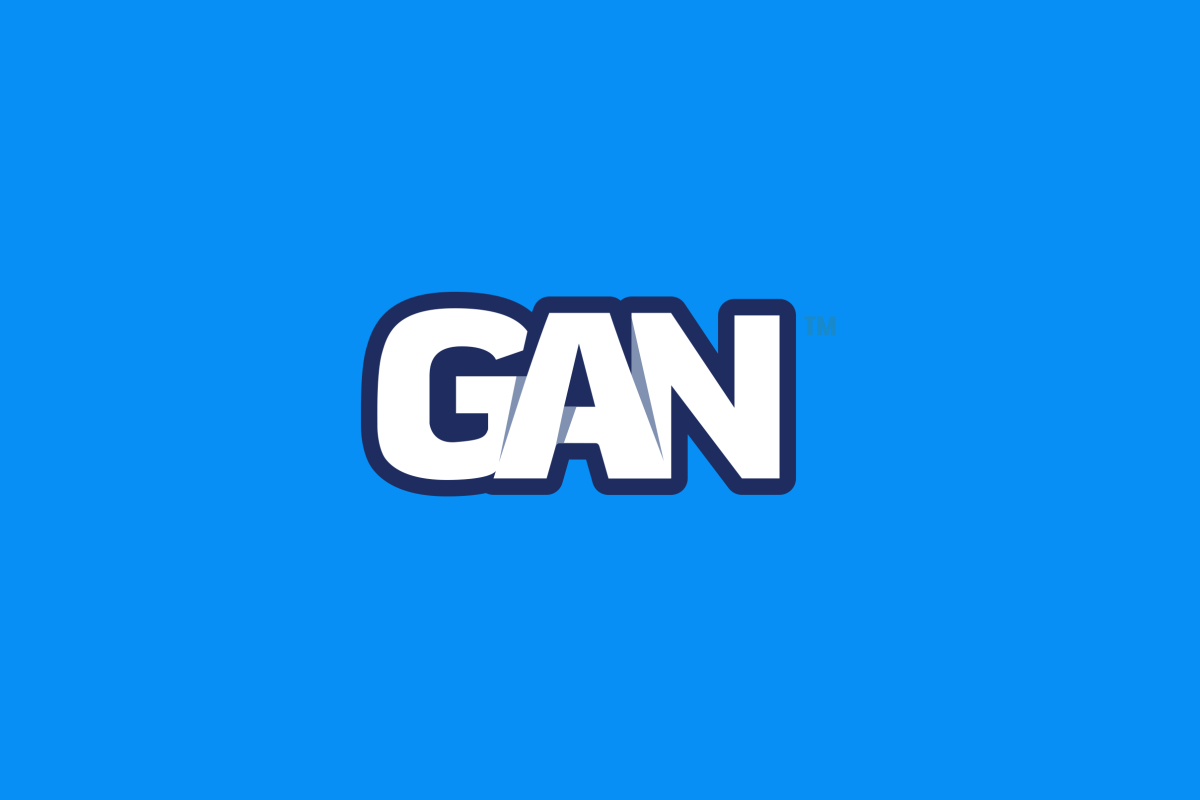 Reading Time:
3
minutes
Fantini Research and GAN are launching two special projects to present the US sports betting industry to investors and gaming executives.
In conjunction with the Sports Betting America conference on April 28-30, Fantini and GAN will:
• Conduct Sports Betting Executive One-On-One Video Interview Series in which top executives share their plans and insights.
• Publish Who's Who in US Sports Betting, the industry's most complete guide to the companies and trends in this dynamic industry.
"The insights that executives share in our One-On-One series will be highly valuable to investors and all players in the industry. They will be can't miss viewing," Fantini Research CEO Frank Fantini said.
"GAN has delivered our Platform for enabling Internet sports betting, as well as casino gaming, since 2013 and launched our first client's sports betting service on September 1, 2018. Since then, we've learned more than any other B2B provider on the nature and true profit potential for sports betting online in America. In partnership with Fantini, we invite casino operators of all sizes to reach out and learn more about how GAN specialists can prepare you for this once-in-a-lifetime opportunity to capture your fair share of the Internet sports betting and casino gaming opportunity as regulation comes to your State, or launch our unique social casino 'Simulated Gaming' to prepare well in advance," GAN CEO Dermot Smurfit said.
Who's Who will be a guide that everyone in the industry can use throughout the year, and will be updated regularly at www.fantiniresearch.com.
Companies that want to make sure they are included in Who's Who In US Sports Betting should contact Dylan Kaplan at [email protected] by March 31.
Companies interested in benefitting by advertising in this unique publication should contact Alex Capitle at [email protected] by April 10.
About Fantini Research:
Fantini Research publishes newsletters and provides research services for C-level executives, institutional investors and legal and regulatory professionals in the global gaming industry. The flagship product is the daily Fantini's Gaming Report, the industry's standard source of comprehensive and timely news and analysis. Fantini's Public Policy Review is the legal journal of the gaming industry providing news and analysis of legislative, legal and regulatory developments. It is published every Monday and with real-time bulletins as events happen. Other publications include the monthly Fantini's National Revenue Report, a monthly compilation and analysis of US gaming revenues and trends; and, in partnership with Eilers & Krejcik Gaming, the EILERS-FANTINI Quarterly Slot Survey, and the EILERS-FANTINI Game Performance Report, which is a monthly report on slot performance. For additional information, call Associate Publisher Ashley Diem at 302-730-3793 or email [email protected].
About GAN:
The leading technology Platform provider of complete Internet gambling solutions to the US casino Industry has been at the forefront of Internet sports betting since the market commenced in 2018, delivering integrated Sports betting solutions to the largest US Internet sports and casino operators specifically designed to maximize the cross-sell of sports gamblers to casino gaming and enhance overall profitability by delivering proven superior conversion of your marketing dollars into gambling revenue. Only GAN's technology Platform is proven at 'Super Bowl' scale, having successfully delivered sports betting, at extreme scale, to the largest operator of Internet sports betting in the US, the FanDuel Group. Contact [email protected] to learn more from our specialists on why GAN is the best proven solution for launching your Internet sports gambling business online in the US.
About SBC and BOSA 2020 conference: SBC is the leading events and media company in the international sports betting industry. Its events portfolio includes Betting on Sports America, Betting on Sports Europe, SBC Summit and CasinoBeats Malta. Its news brands include SBC Americas, SBC News, SBC Noticias, CasinoBeats, Payment Expert and Insider Sport.
Betting on Sports America is the world's largest dedicated sports betting trade show. The 2020 edition will feature more than 200 expert speakers across 9 conference tracks, a 61,000 sq. ft exhibition with leading international suppliers showcasing their innovations, and a program of exclusive networking events for delegates

ESPORTS AWARDS NAMES MAKE-A-WISH AS ITS OFFICIAL CHARITY PARTNER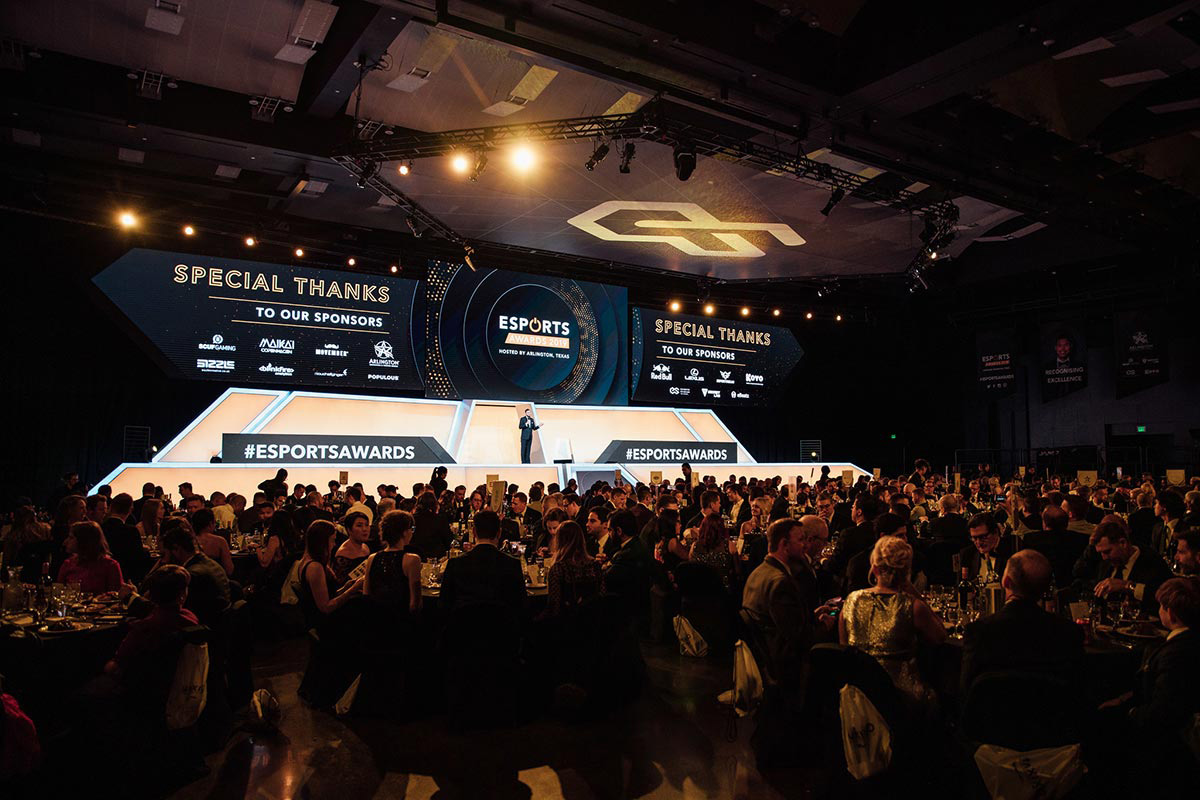 Reading Time:
< 1
minute
The Esports Awards, the most prestigious night in the esports calendar, is excited to reveal Make-A-Wish as its Official Charity Partner for 2021. The partnership will see the Esports Awards and Make-A-Wish work closely together on a whole host of activities including charity auctions, live streams, with lots more to be announced in the coming months.
This year the Esports Awards will return to the Esports Stadium Arlington, Texas on November 20th where it will celebrate and honour every corner of the industry on the biggest night in the esports calendar. The Esports Awards will work on a charity campaign in the run up to the awards to encourage its community to help raise funds for Make-A-Wish.
"When Make-A-Wish explained that gaming-related wishes had seen an increase we knew that we wanted to help facilitate as many wishes as possible. The Esports Awards aims to bring the esports and gaming industry community together under one roof and we are hoping to provide these incredibly brave young people with a fantastic experience and the opportunity to meet their heroes. We have lots planned in the coming months and we look forward to helping raise as much funding as we can," said Michael Ashford, CEO, Esports Awards.
"This collaboration with Esports Awards came at an opportune time as we have seen an exponential increase of gaming-related wishes during the pandemic. We are delighted to be working with Esports Awards to bring hope, strength and joy to our wish children worldwide. Together, we are one step closer to being able to grant the wish of every eligible child", says Luciano Manzo, President and CEO of Make-A- Wish® International.
Continent 8 Technologies and Beeinfotech PH partner to deliver Cyber Security Services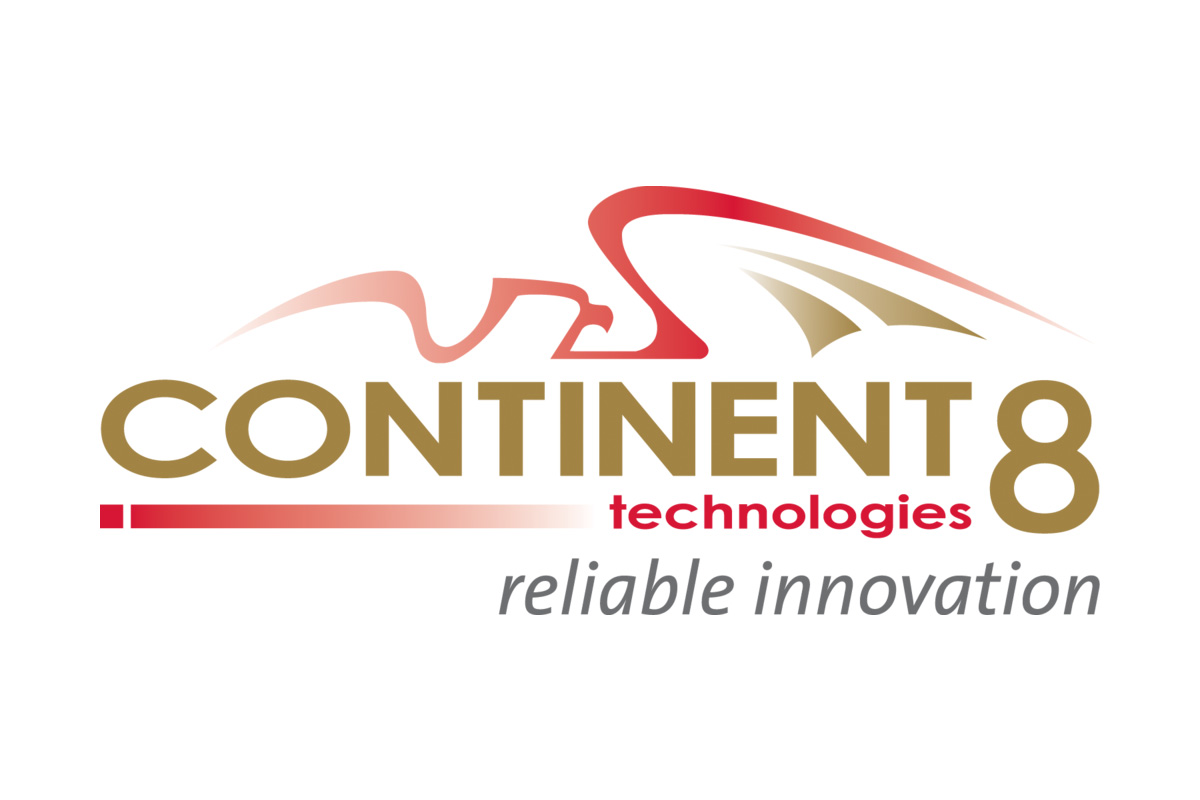 Reading Time:
2
minutes
Global managed network and security service provider, Continent 8 Technologies, and the Philippines' largest telco neutral data centre operator, Beeinfotech PH, have entered into a strategic partnership agreement to offer Continent 8's suite of leading cyber security solutions to businesses in the Philippines and across Asia to better protect them from the growing risks of cyber threats. 
The partnership comes at a time when cyber attacks against businesses of all sizes and industries, and the costs associated with them are at an all-time high, with the average cost of a data breach at $3.86 million and global damage from cyber crime expected to hit $6 trillion this year.
Through this agreement, Beeinfotech PH will leverage Continent 8's unique multi-layered threat prevention, detection and response solutions providing protection from the edge through endpoint and the cloud: DDoS perimeter protection against volumetric and persistent attacks; Cloud WAF defends applications against a wide range of OWASP threats; Endpoint Detection & Response (EDR) military-grade endpoint protection against ransomware, malware and phishing threats; Managed Detection & Response (MDR) security monitoring and incident response across corporate, cloud, and data center assets through Continent 8's 24x7x365 Security Operations Center (SOC) and Security Incident and Event Management (SIEM) platform, the foundation of its cyber defence strategy.
Peter Williams, Managing Director for Asia Pacific at Continent 8 Technologies, said: "Our decades of experience in protecting the world's most attacked industry verticals, has given us vast knowledge and experience on how to best tackle the complex world of cyber security.
"By combining Continent 8's market-leading security solutions with Beeinfotech's local knowledge and support, we are able to protect Asian businesses of all sizes across all sectors."
Reynaldo Huergas, President and CEO of Beeinfotech PH, said: "Cyber security is a technology and support game. Through this agreement, Beeinfotech PH takes charge of the infrastructure, local manpower and coordination while Continent 8 brings in global managed security solutions and best practices. 
"This is a powerful combination that will allow businesses in the Philippines and across Asia to be confident they are fully prepared to mitigate the risk of falling victim to a security attack."
Michael Tobin, CEO and Founder of Continent 8 Technologies, added: "At Continent 8 we employ a defensive, in-depth and comprehensive approach to all aspects of cyber security protection. It is a privilege to partner with Beeinfotech PH and their team, with whom Continent 8 have had a long standing relationship. We look forward to jointly bringing a truly unique and sophisticated suite of cyber security services to the Philippines and wider Asian market."
Wazdan games certified for Belarus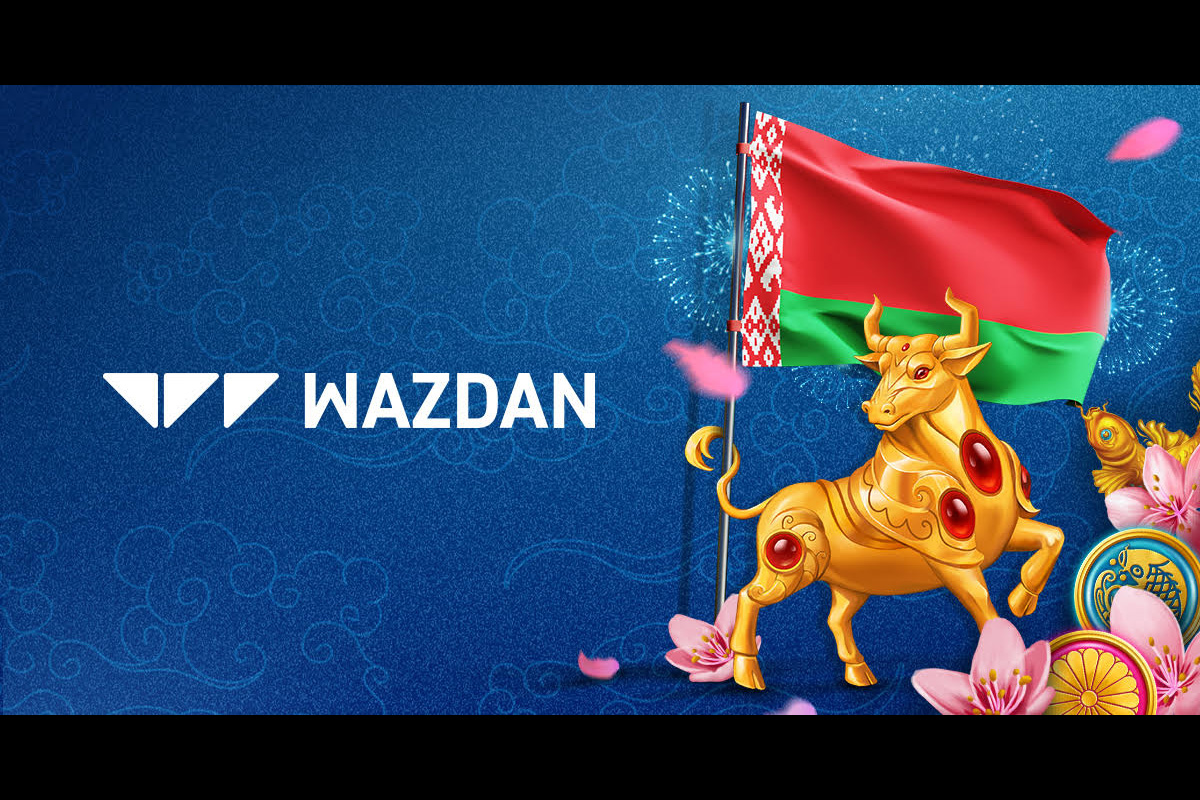 Reading Time:
< 1
minute
Wazdan, the leading global slot supplier, has seen 30 of its top-performing and newest titles certified for the Belarussian market.
The provider's complete collection of Hold the Jackpot games has been certified, including latest releases Midnight in Tokyo and Fortune Reels. Belarussian players will also be able to play such hugely popular hits as 9 Lions, Larry the Leprechaun, Telly Reels™, Choco Reels™, and Black Horse™ Deluxe.
Only land-based casino operators in Belarus can apply for an online licence in the country and all licensees now have the opportunity to offer Wazdan's content.
The achievement marks yet another market debut for Wazdan, who in the last 12 months has entered Switzerland, Colombia, Spain, Portugal, Denmark, Italy, and New Jersey, as the supplier continues to outline its credentials as a leading company in the regulated space.
Andrzej Hyla, Head of Sales at Wazdan, said: "We pride ourselves on our approach to regulated markets and we're very excited to have a considerable array of games certified for Belarus.
"From our sought-after Hold the Jackpot games to top-performing staples, we're very pleased with what we can bring to players in Belarus and look forward to making big strides in the market."