Parimatch: Consumers want stories, not spreadsheets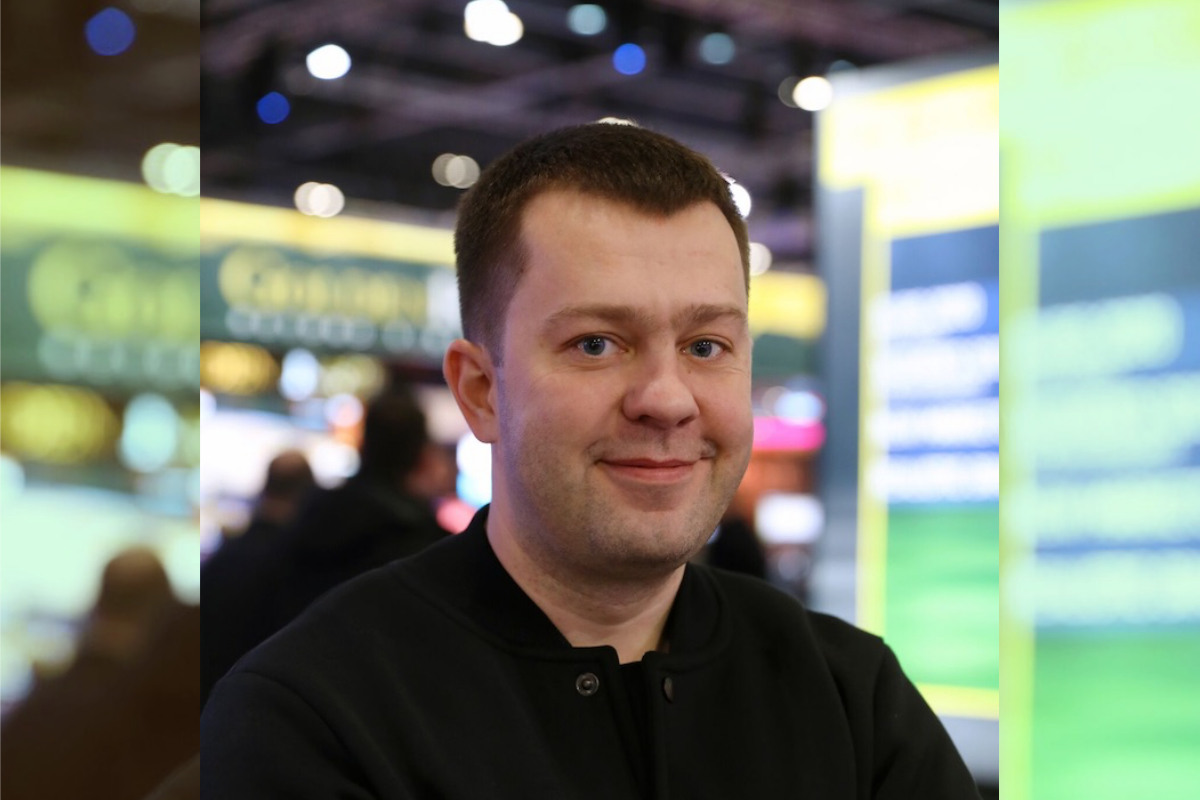 Reading Time:
3
minutes
Parimatch's Chief Product Officer Sergey Berezhnoy spoke at ICE London 2020 about how the operator plans to evolve the traditional sports betting experience with a focus not just on technology, but on storytelling. With a history in the video gaming industry, Sergey can see many narrative-building concepts that would translate nicely to the betting sector, although he believes the main overlap – esports – still has a few mountains to climb.
Following a strong 12 months in its home markets, Parimatch attended ICE London 2020 with a clear vision in mind for the future of its sports betting offer.
The international operator has grown its market share with bold marketing campaigns and a strong product backed by great tech, but the main focus for Parimatch's Chief Product Officer Sergey Berezhnoy over the next year is to research, develop and evolve sports betting's current customer journey. Many of the innovations at ICE provide the backbone of that journey, providing several payment methods, hundreds of ways to bet, and thousands of events and markets to bet on, with other exciting developments such as VR and AI further bolstering to the industry's toolbox in recent years. For players, the customer journey is smoother than ever before, but for Sergey, that's not enough. His background is in the video gaming industry, and he believes that to tap into the widest possible market, the sports betting sector has to develop a story around the act of betting that is as engaging and rewarding as current popular mobile games.
"I use one word, and it's narrative," said Sergey. "I joined this sector from the video gaming industry, and there the focus is not on waiting for the end result, but providing as much entertainment as possible on the way to it.
Unfortunately, sports betting is currently the opposite; you come, you bet, you leave. There is no story, no great focus on the clubs involved, and often there are very few relevant events to bet on. Players who are engaged with the betting culture might bet on anything, but new and casual players need a story to bring them in. Look at Snapchat, Instagram and Tik Tok, they only show short stories, but it's enough to get consumers engaged."
In fact, the immediacy of sports betting is something else Sergey wants to move forward. While the rise of in-play betting has helped, many results can take between a few hours or a few days to come through depending when bets are placed, so Berezhnoy intends to make sports betting on Parimatch something players can jump into and be rewarded whenever they choose.
"In betting, the distance between betting and reward can be very high, whereas in video games the award is more achievable. We are trying to shorten that distance, but not as short as casino games," he said. "In our research, we have taken a lot from casual gaming. If you are riding the subway or tube, everybody plays casual games or goes on social media. The big question is, why don't they bet? It's about a customer journey, but many sports betting sites still look like excel spreadsheets. Instagram has changed the way we consume photos, it's our ambition to change the way people bet on sports."
Berezhnoy added that this will involve asking players human-centric questions on pre-selected content, providing a personal touch to short, targeted stories for players to bet through. Like in video games, they won't be faced with a thousand choices, but with a few highly engaging ones based around content they already enjoy, whether that be through live, fantasy or virtual sports – or even esports. This is another aspect of gaming that Berezhnoy has a lot of experience in, however he still believes there's a few challenges ahead before the rapidly rising pastime becomes a key vertical for the sports betting sectors.
"Games publishers are in control of esports and they are not interested in the regulations that are needed to elevate the level of trust required for bookmakers," he explained. "Publishers want more players, and tighter regulations can put up barriers to that. With a few exceptions, they also don't give access to their data feed, which makes it very difficult to trade. Sports betting operators are interested in the most popular games with the biggest events, but those publishers don't need to include sports betting into their model to be successful, and these are major roadblocks for its expansion in the industry."
Sergey hopes that this will change over the next decade, but in the meantime, he is looking forward to weaving the storytelling ability of video games into all of Parimatch's sports betting offers.
"At the end of the day, most of us prefer to be told stories than to scour over spreadsheets, and that's what I want to offer to our players," he concluded.
Spearhead Studios launches bespoke title Book of Gates on Wunderino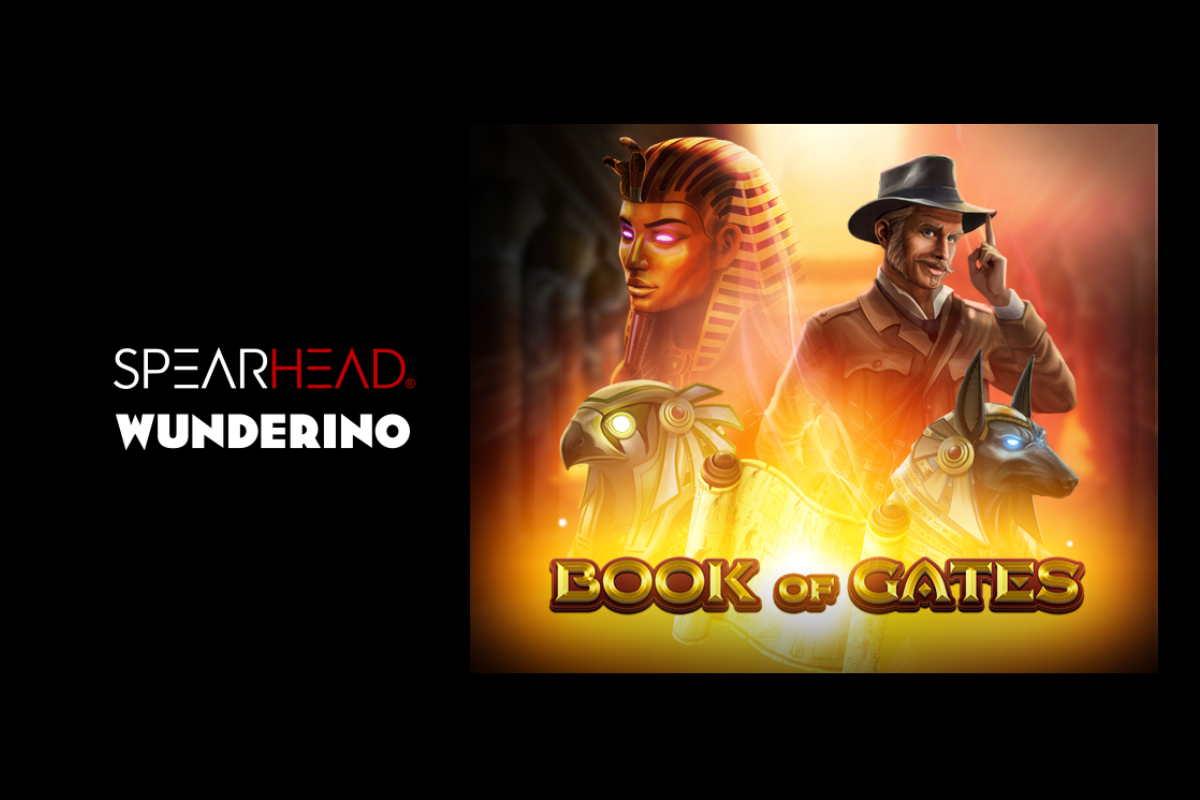 Reading Time:
2
minutes
Spearhead Studios is pleased to announce the launch of the bespoke title Book of Gates on the successful German casino operator Wunderino. The new slot release sees British explorer, Sir Percy Forcet, on a quest to discover the treasures hidden deep inside the tomb of a powerful pharaoh, using the ancient Egyptian scroll as his guide.
Book of Gates was specially developed to rise to the high expectations of Wunderino's players. The title has high-volatility and features a 5X3 videoslot with ten paylines and a maximum win of over 11,000X.
Book of Gates sets the player in the awe-inspiring subterranean tomb of the ancient pharaohs, complete with rich stone carvings, golden flourishes and eternal flames. The environment comes to life when the bonus game is triggered, leaving the player in no doubt that they are now battling with the Egyptian spirits in a quest to discover their secret treasures.
Mathias Larsson, Managing Director of Spearhead Studios, says: "We are very pleased to have released a bespoke game for Wunderino. It's been a great pleasure working with them on Book of Gates, and we are looking forward to developing additional slot titles for Wunderino and other clients."
Tobias Carlsson, CEO of ROL Malta, comments: "We are constantly trying to improve the content-experience for players in our markets. Partnering up with Spearhead was the right move for us to explore how we can take a bigger role in that process going forward."
As well as pushing the graphical presentation to new levels, Spearhead Studios put considerable effort into creating a bespoke soundscape for the game; one that truly conveys the presence of the pharaohs, and the quest that our hero is embarked upon. As with all Spearhead Studios' games, Book of Gates was designed to be fully enjoyed on mobile devices and has been optimised to minimise file size and loading times for an enjoyable player experience.
In the free spins bonus game, a special symbol is selected which then acts as an expanding scatter and can generate big payouts. All base and feature wins can be entered into the Gamble Ladder to potentially increase them up to €30,000. 
LOTTOLAND LAUNCHES FIRST CHARITY LOTTO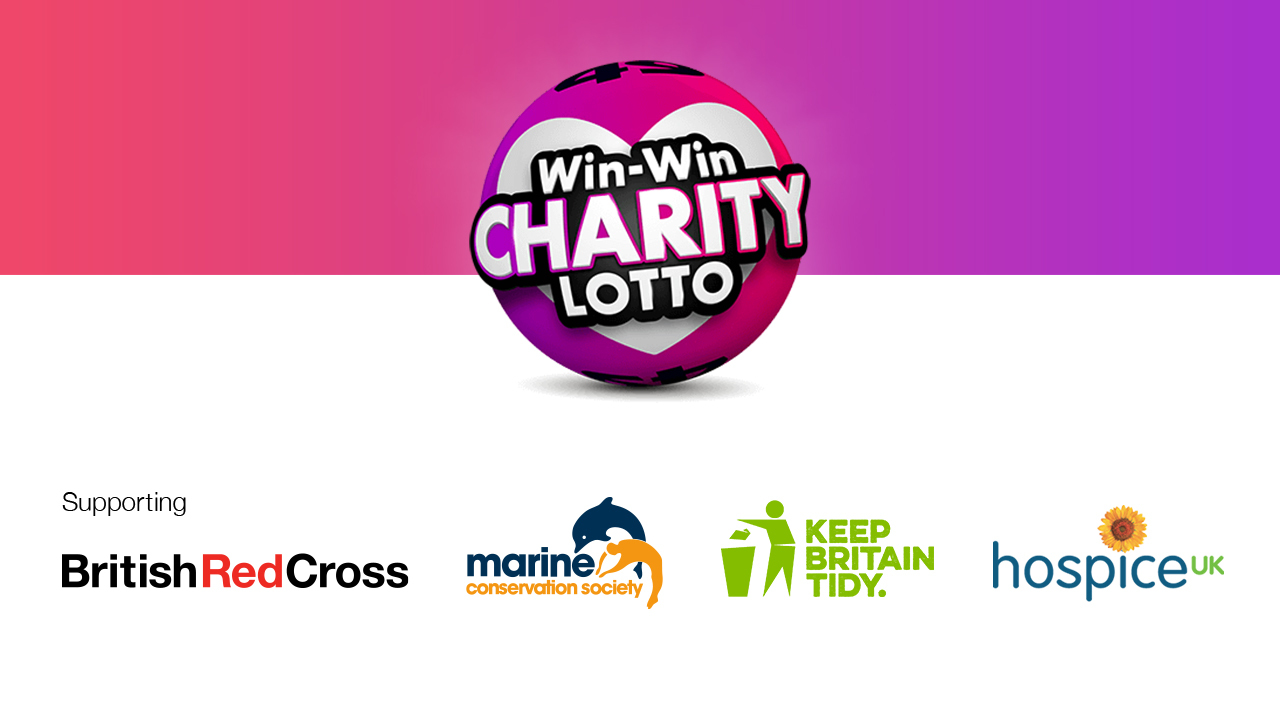 Reading Time:
2
minutes
Win-Win Charity Lotto will support four UK charities
Leading online lotto betting operator, Lottoland, has launched its first charity focused lotto in the UK, where 20p of every pound bet will be donated to four charities – The British Red Cross, Hospice UK, Keep Britain Tidy, and The Marine Conservation Society.
Each bet of the Win-Win Charity Lotto will cost £1 and the jackpot will be fixed at £250,000 for every draw. The game format and results will be based on the popular French Lotto, with draws taking place every Monday, Wednesday and Saturday. Five balls will be drawn out of a total of 49, with 10 bonus balls up for grabs.
Lottoland CEO Nigel Birrell said: "We are delighted to be able to launch our charity lotto betting game here in the UK and are delighted to have these four fantastic charities on board, all of whom support amazing causes.
"The whole team at Lottoland are excited to see the launch of the Win-Win Charity Lotto, it's something we've been working on for some time and absolutely feels like the right step for the business. We believe we've found a good balance, as the respective charities will all appeal to a different audience and yet are all equally, immeasurably important in what they do."
Katherine Ross, Head of Corporate Partnerships at the British Red Cross said: "The British Red Cross has been supporting people at every stage of crisis for over 150 years, both in the UK and around the world. In the aftermath of crisis, we are there to help people rebuild their lives and create a more sustainable future. In the UK, we respond to an emergency on average every four hours, from fires and floods to power outages and terror attacks. Through the kindness of our supporters, we can continue our vital work to protect the most vulnerable people."
Tracey Bleakley, CEO at Hospice UK commented; "Hospice UK are delighted to be partnering with Lottoland on the Win Win Charity Lotto. Hospice UK is the national charity for hospice and palliative care. The Win Win Charity lotto will help us continue our work to ensure all adults and children living with a terminal or life-shortening illness receive the care and support they need, when they need it."
Richard McIlwain, Deputy Chief Executive of environmental charity Keep Britain Tidy, said: "As one of the charities that will benefit from Lottoland's new Win-Win Charity Lotto, Keep Britain Tidy will be able to undertake more work to support communities up and down the country in improving their local environment so that they can love where they live and feel the benefits that come from having access to great parks, beaches and public spaces."
Mike Crossley, Director of Fundraising and Marketing  at The Marine Conservation Society commented; "At what is such a challenging time for charities across every sector, it's fantastic to have the support of Lottoland. The money raised by players of Lottoland will be immensely valuable to our ongoing work fighting for our ocean, working towards a cleaner, better-protected, healthier future where both nature and people thrive."
Launched in 2013, Lottoland has grown rapidly to become the world leading online lotto betting provider, allowing people to bet on the outcome of lotteries from around the world – it has a range of jackpots on offer at any one time so that people can pick and choose how they want to bet. For more information, please visit www.lottoland.co.uk.
ORYX Gaming secures deal with Superbet in Romania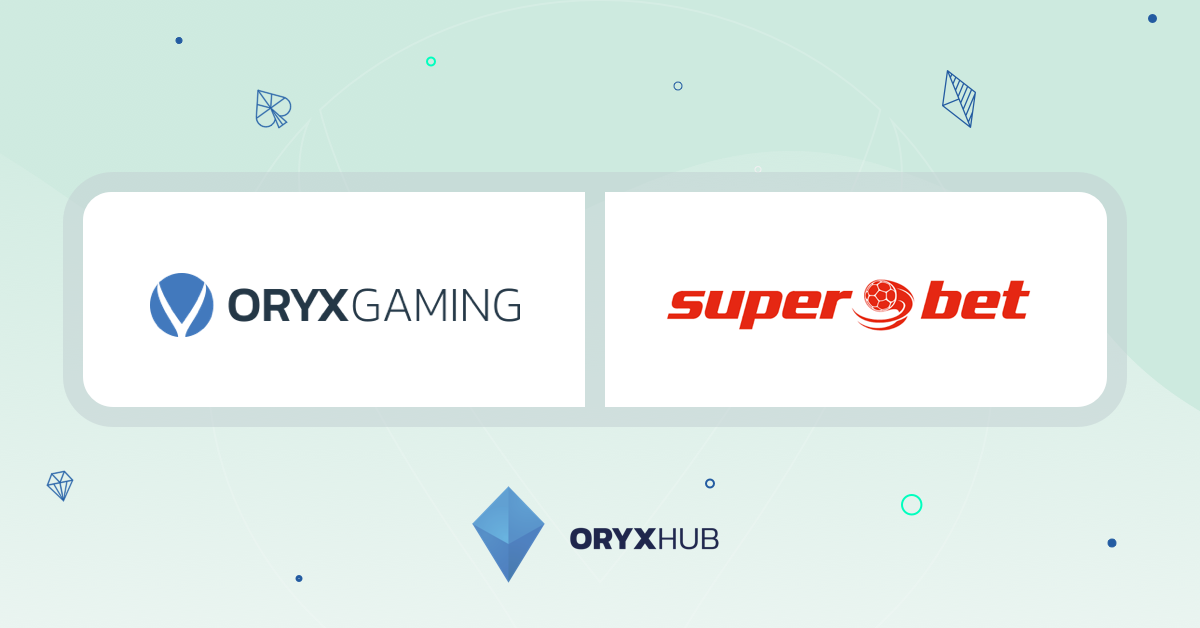 Reading Time:
< 1
minute
ORYX Gaming, a Bragg Gaming Group company, has struck a distribution deal with leading Romanian operator Superbet.
The agreement will give Superbet access to ORYX's RGS library including proprietary ORYX content and titles from partnered studios such as Gamomat, Kalamba Games, Golden Hero and Givme Games, as well as newly-added CandleBets.
Via a single integration, the operator will also gain full access to ORYX Hub's extensive library of 8,000+ casino games from 80+ premium providers as well as proprietary marketing and player engagement tools, such as real-time in-game tournaments and leaderboards.
Superbet operates an extensive retail network in Romania and launched its online brand in 2016.
The deal will see ORYX further bolster its presence in Romania where its casino offering has been proven popular with players of its operator partners, including Stanleybet, NetBet, PublicWin, GameWorld and Unibet.
ORYX is licensed by the Malta Gaming Authority (MGA) and the Romanian National Gambling Office (ONJN) and its content is certified or approved in 16 major jurisdictions.
Matevz Mazij, Managing Director of ORYX Gaming, said: "Going live with one of the most valuable operators in Romania is a strong statement for us and I am positive that this partnership will be very fruitful both in Romania and other markets that Superbet is planning to expand into."
Adam Shaw, Online Managing Director of Superbet, said: "We want to provide our customers with the best casino experience through a variety of content. ORYX has a localised approach to games and a fantastic reputation for delivery of top quality games together with player engagement tools.
"We very much look forward to bringing the Superbet player base access to the wide range of content they offer, and we're delighted to be working with them."