Parimatch: Consumers want stories, not spreadsheets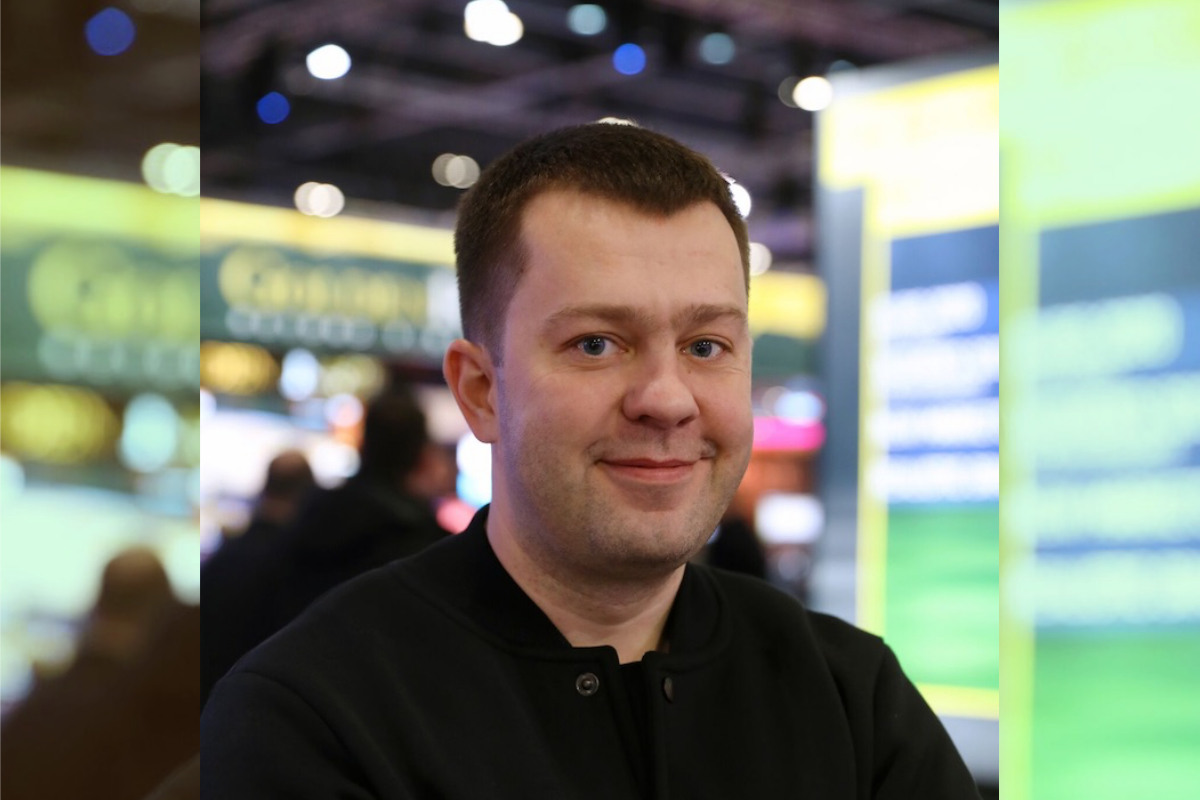 Reading Time:
3
minutes
Parimatch's Chief Product Officer Sergey Berezhnoy spoke at ICE London 2020 about how the operator plans to evolve the traditional sports betting experience with a focus not just on technology, but on storytelling. With a history in the video gaming industry, Sergey can see many narrative-building concepts that would translate nicely to the betting sector, although he believes the main overlap – esports – still has a few mountains to climb.
Following a strong 12 months in its home markets, Parimatch attended ICE London 2020 with a clear vision in mind for the future of its sports betting offer.
The international operator has grown its market share with bold marketing campaigns and a strong product backed by great tech, but the main focus for Parimatch's Chief Product Officer Sergey Berezhnoy over the next year is to research, develop and evolve sports betting's current customer journey. Many of the innovations at ICE provide the backbone of that journey, providing several payment methods, hundreds of ways to bet, and thousands of events and markets to bet on, with other exciting developments such as VR and AI further bolstering to the industry's toolbox in recent years. For players, the customer journey is smoother than ever before, but for Sergey, that's not enough. His background is in the video gaming industry, and he believes that to tap into the widest possible market, the sports betting sector has to develop a story around the act of betting that is as engaging and rewarding as current popular mobile games.
"I use one word, and it's narrative," said Sergey. "I joined this sector from the video gaming industry, and there the focus is not on waiting for the end result, but providing as much entertainment as possible on the way to it.
Unfortunately, sports betting is currently the opposite; you come, you bet, you leave. There is no story, no great focus on the clubs involved, and often there are very few relevant events to bet on. Players who are engaged with the betting culture might bet on anything, but new and casual players need a story to bring them in. Look at Snapchat, Instagram and Tik Tok, they only show short stories, but it's enough to get consumers engaged."
In fact, the immediacy of sports betting is something else Sergey wants to move forward. While the rise of in-play betting has helped, many results can take between a few hours or a few days to come through depending when bets are placed, so Berezhnoy intends to make sports betting on Parimatch something players can jump into and be rewarded whenever they choose.
"In betting, the distance between betting and reward can be very high, whereas in video games the award is more achievable. We are trying to shorten that distance, but not as short as casino games," he said. "In our research, we have taken a lot from casual gaming. If you are riding the subway or tube, everybody plays casual games or goes on social media. The big question is, why don't they bet? It's about a customer journey, but many sports betting sites still look like excel spreadsheets. Instagram has changed the way we consume photos, it's our ambition to change the way people bet on sports."
Berezhnoy added that this will involve asking players human-centric questions on pre-selected content, providing a personal touch to short, targeted stories for players to bet through. Like in video games, they won't be faced with a thousand choices, but with a few highly engaging ones based around content they already enjoy, whether that be through live, fantasy or virtual sports – or even esports. This is another aspect of gaming that Berezhnoy has a lot of experience in, however he still believes there's a few challenges ahead before the rapidly rising pastime becomes a key vertical for the sports betting sectors.
"Games publishers are in control of esports and they are not interested in the regulations that are needed to elevate the level of trust required for bookmakers," he explained. "Publishers want more players, and tighter regulations can put up barriers to that. With a few exceptions, they also don't give access to their data feed, which makes it very difficult to trade. Sports betting operators are interested in the most popular games with the biggest events, but those publishers don't need to include sports betting into their model to be successful, and these are major roadblocks for its expansion in the industry."
Sergey hopes that this will change over the next decade, but in the meantime, he is looking forward to weaving the storytelling ability of video games into all of Parimatch's sports betting offers.
"At the end of the day, most of us prefer to be told stories than to scour over spreadsheets, and that's what I want to offer to our players," he concluded.
UNISON announce partnership with YGAM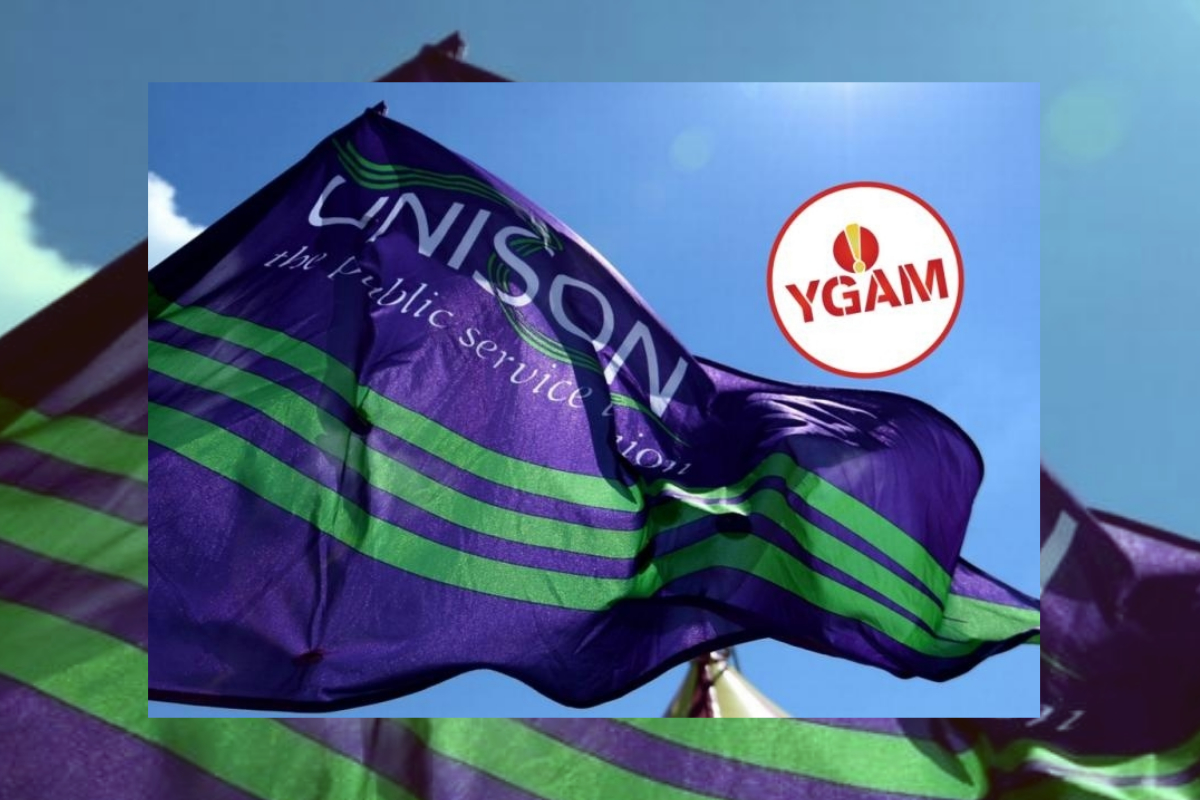 Reading Time:
2
minutes
UNISON, the UKs largest trade union, has partnered with the national charity Young Gamers & Gamblers Education Trust (YGAM) to provide their members with expert training on gambling and gaming-related harms.
As part of a £10 million National Gambling Education Programme supported by members of the Betting & Gaming Council, the charity is providing free accredited workshops and resources to anyone who works with or cares for young people. Research from the Children's Commissioner shows 93% of children play video games and Gambling Commission research shows there 55,000 11-16 years olds classified as problem gamblers in England, Scotland and Wales.
Designed to build digital resilience, the workshops cover key information on gaming and gambling in the UK. The resources will provide UNISON members with the tools needed to safeguard young people from the potential risks of gambling and gaming-related harm, including lesson plans, activities, signs to look out for and information on where to go for advice and support. All training sessions have been externally evaluated and are assured by the principle awarding bodies, City & Guilds and ASDAN.
Due to the COVID19 pandemic, YGAM has accelerated the digital transformation of their training so it can be delivered online. UNISON members can book onto the free session by visiting the YGAM website – https://www.ygam.org/book-a-workshop/.
Commenting on the partnership Teresa Donegan, Head of Learning and Organising at UNISON said: "We are really pleased to have developed this relationship with YGAM, their training and resources are really excellent and will be an invaluable resource to our members to support them in their work with young people across public services whether it be in youth, community or social services or in the further or higher education sector."
UNISON has over 1.3 million members and have initially organised for YGAM to run several national sessions and hope to follow this up with a host of regional training through the UNISON regional education teams across the country.
Stevie Milward one of UNISON's national Learning and Workforce Development Officers recently attended the training and was shocked at how gambling-related behaviour is encouraged by many computer and mobile games and the ease with which young children can become accustomed to it. "Many parents won't realise what their children are being subjected to on a regular basis and it is great to be able to have the ability to work with those practitioners that deal with children and young people (and their parents in some instances) on a daily basis, in their work, so that they can pass on the education they receive from the training to help keep those young people safer." said Stevie.
Kev Clelland, Operations Director at YGAM, said: "We are delighted to be working with UNISON. We are constantly listening to the needs of practitioners and young people and it is very clear from these conversations that the workers that UNISON represents need and appreciate our resources more than ever.  YGAM's vision is for all young and vulnerable people to be safe from gaming and gambling related harms and this collaboration will help us reach thousands of young people to raise awareness of the potential risks of gambling and gaming related harm."
YGAM recently launched a new leading-edge 'Parent Hub' website to provide resources and expert advice around gaming and gambling to support families to build up their children's resilience and establish a healthy online/offline balance. The new website has received endorsements from parents, teachers, safeguarding officers and the Royal Society for Public Health (RSPH) who labelled the resources 'vitally important' for parents. www.parents.ygam.org
CT Gaming Interactive`s games go live with Parimatch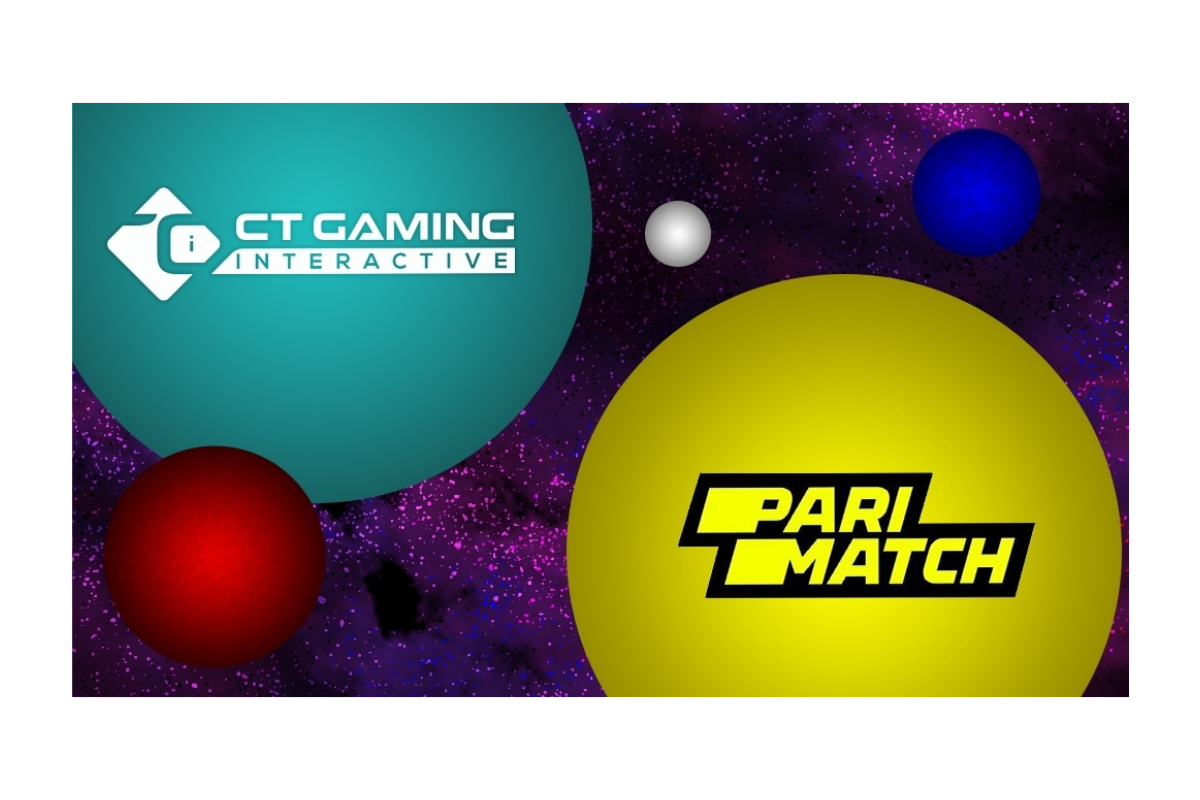 Reading Time:
< 1
minute
CT Gaming Interactive`s games are now live with Parimatch as the international supplier provided the renowned betting platform with game content from its rich portfolio of slots.
"
Parimatch customers now have access to an innovative selection of our most played games, including Ramses the Great, Lucky Clover, Moon Lord, Fluff Tails, Bombay Gems. Our offerings provide immersive gaming experience, appealing graphics, and unique game mechanics and we are happy to provide it to Parimatch", Lachezar Petrov, General Manager at CT Gaming Interactive commented.
By rolling out its games with Parimatch, CT Gaming Interactive sees the potential to significantly enhance its presence in the iGaming market and will continue to build on this promising partnership.
"We are happy to work with Parimatch who shares our passion for delivering top quality gaming experiences. We are thrilled of the potential this partnership has and looking forward to extending it further", said Mr. Petrov.
Marc Etches to step down as CEO of GambleAware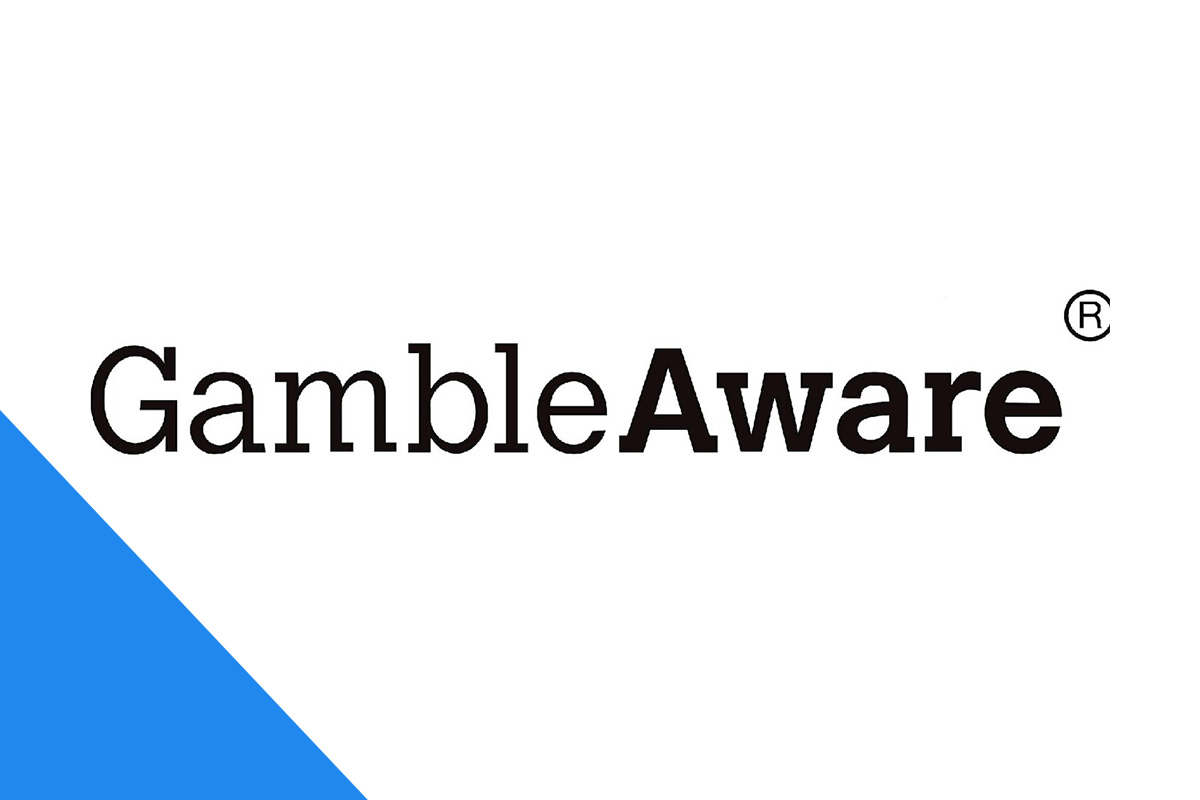 Reading Time:
2
minutes
After almost a decade as Chief Executive, Marc Etches has announced he will step down from his role as Chief Executive of GambleAware at the end of March 2021.
Under Marc Etches' leadership, GambleAware has evolved to become the primary commissioner and convenor of services dedicated to reducing and preventing gambling harms in Great Britain. Formerly known as the Responsible Gambling Trust, the charity is now guided by a public health approach, overseen by a wholly independent and expert Board of Trustees, and works collaboratively with those in the public health sector, including the NHS, public health agencies, local authorities and voluntary sector organisations.
Marc Etches has led a substantial increase in funding and donations during his time as CEO and leading members of the Betting and Gaming Council have recently committed further funding of £100 million for the next four years. The charity now has £40m of grant funding under active management and the additional pledged funding will help GambleAware to continue to develop the National Gambling Treatment Service with its partners across England, Scotland and Wales.
The process to select a new Chief Executive will be led and overseen by GambleAware's Board of Trustees. As GambleAware enters into the next stage of its evolution, the independent Board will look to appoint someone with appropriate expertise, including in commissioning healthcare services, who will be able to continue to ensure gambling harms are understood and tackled as a matter of public and individual health and wellbeing.
Commenting on Marc Etches' departure, Kate Lampard CBE, Chair of GambleAware said:
"It has been a pleasure working with Marc over the past four years and he has taken the charity from strength to strength. As a result of his hard work, GambleAware has developed the expertise and sustainability to continue to deliver and work with partners across the healthcare spectrum to prevent and protect against gambling harms. I look forward to continuing this important work with a new Chief Executive next year."
Marc Etches also commented: "It has been an extraordinary privilege to serve as CEO for nearly a decade and I am enormously proud of the charity's development and the contribution it makes, in partnerships with others, to keeping people safe from gambling harms.
With the prospect of a new era of increased funding and wider commissioning responsibilities, it is the right time for the charity to find someone with the skills and expertise necessary to take it into the next stage of its evolution.
I want to thank the Board of trustees and the entire staff team at GambleAware for their hard work and commitment to the charity's purpose as well as for their magnificent personal support of me."