Token Swap, Trading And Royalty Payments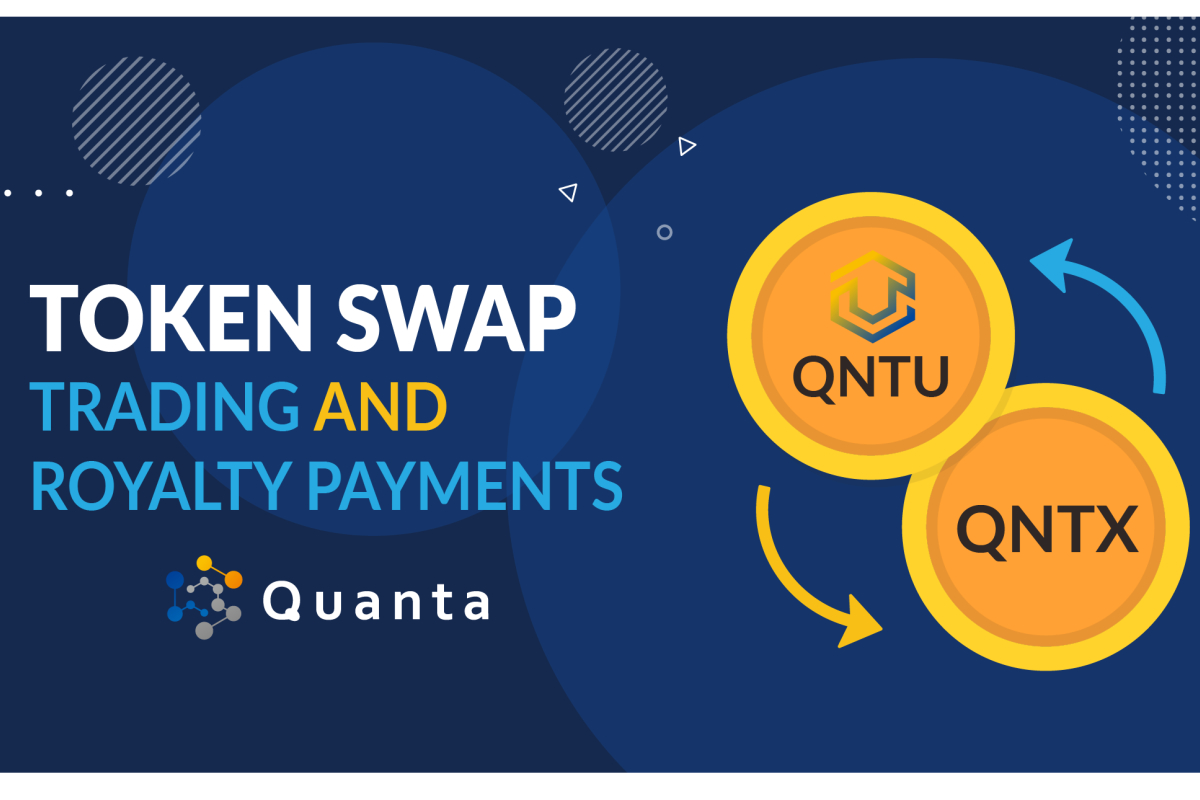 Reading Time:
2
minutes
Following strategic review, Quanta is now rebuilding its ecosystem, utility and token model towards its goal of using blockchain solutions to create gaming, fintech and e-wallet services that make social impact to targeted markets.
As promised, Quanta will warrant payment of royalties to eligible token holders. Upon compilation of all wallet addresses and royalty calculations, we will proportionately pay this royalty in ETH back to those wallet addresses on record. Payment date of ETH will be made in June 2020. Since QNTR is more than likely treated as a security (ie., pay dividends), review is ongoing on subsequent future royalty payments and distributions most efficiently.
QNTU's utility was limited based on the existing ecosystem which would support the historical token price trajectory since inception. In order to achieve Quanta's expansion of new gaming licenses and future deployment of Quanta Pay with the offering of various digital services and payments to targeted markets, a new token QNTX is introduced by management with expanded utility from gaming to free-to-play social impact lotteries to fintech, escrow, approve-and-call and payment services.
To reward current QNTU holders and allow for Quanta to complete the ecosystem expansion, token holders will be able to swap for the new token by rolling their current QNTU token into the new QNTX token. Or alternatively, token holders may always trade out of their QNTU positions through the public crypto exchanges no later than May 1st.
Aligned with the new ecosystem, a token swap will be implemented by conversion of all QNTU tokens into QNTX tokens. Price consolidation will be performed by conversion at 20,000 QNTU to 1 QNTX to bring back the token price to a more comprehensible monetary value (e.g., 1,000,000 QNTU at $0.00002 = 50 QNTX at $0.40). This will be fully actioned by the end of June based on the final QNTU ending price from CoinMarketCap on May 1st.
Staking options and full wallet address details will be provided by the end of March 2020 to all QNTU token holders on a one-time basis by rewards of new QNTX tokens based on holding period. If you pledge tokens to our stipulated wallet addresses by May 1st, Quanta will give you more bonus tokens based on the holding period. For 1M, 3M, 6M, 1Y or 2Y maturity, we will reward holders with an extra 10%, 15%, 25%, 50% or 100% respectively in new QNTX bonus tokens.
In order to complete the above plan, exchange trading of QNTU will freeze on May 1st on all listed exchanges but relisting of the new QNTX token will take place on or around September 1st. Full proper procedures, complete listing of staking wallet addresses by maturity band and a support line will be released and communicated to all token holders by the end of March 2020.
We hope that you will continue with the aspirations and exciting rebuild of the Quanta project, its Quanta Pay e-wallet and its newly designed QNTX token. Please refer to the token roadmap and look out for much more exciting announcements soon.
Japan's Blockchain Contents Association Proposes New Gaming Guidelines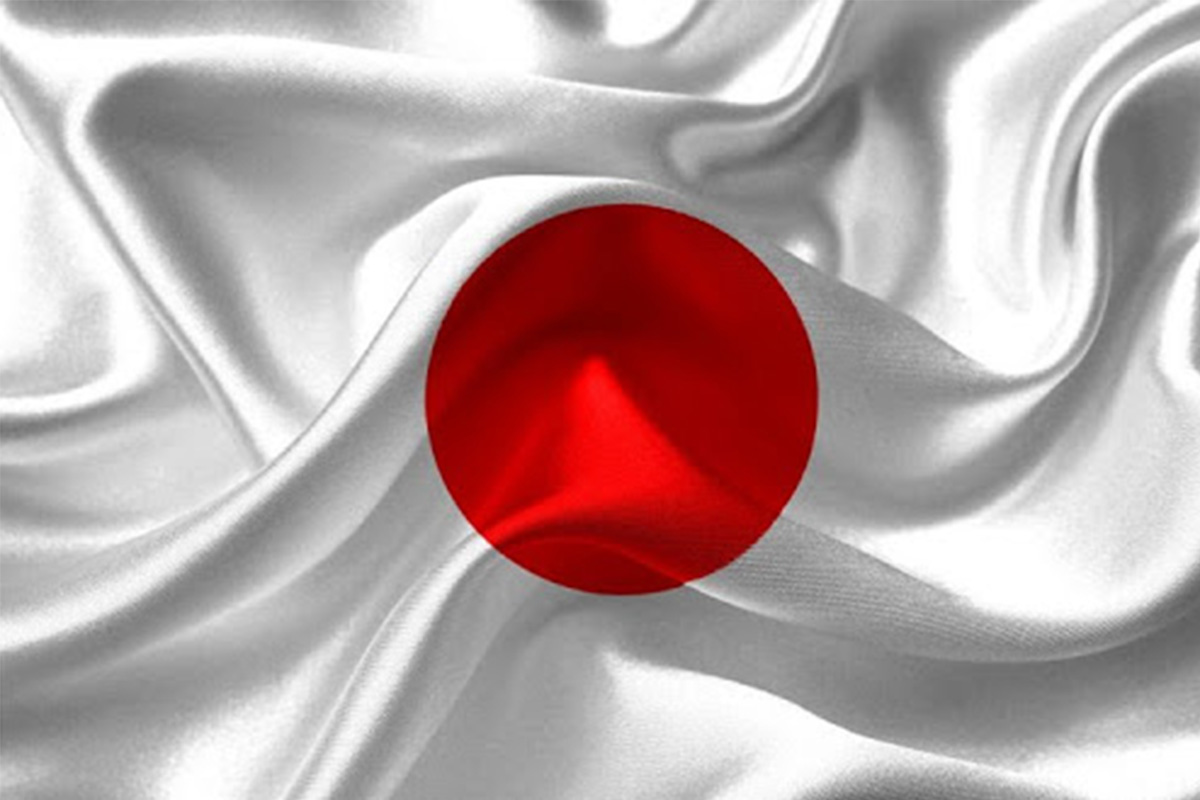 Reading Time:
< 1
minute
The Blockchain Contents Association (BCA) in Japan has proposed a new set of guidelines. BCA is a self-regulatory organisation that aims to protect users from blockchain-based gaming and social media content.
The guidelines are in line with local laws including the Law for Preventing Unjustifiable Extra or Unexpected Benefit and Misleading Representation, the Payment Services Act and the Financial Instruments and Exchange Act.
"Through the new guidelines, we aim to help our users use content with peace of mind and contribute to the healthy development of the blockchain contents industry in Japan," Hironao Kunimitsu, president of BCA, said.
Join virtual property game Upland now and get a double sign-up bonus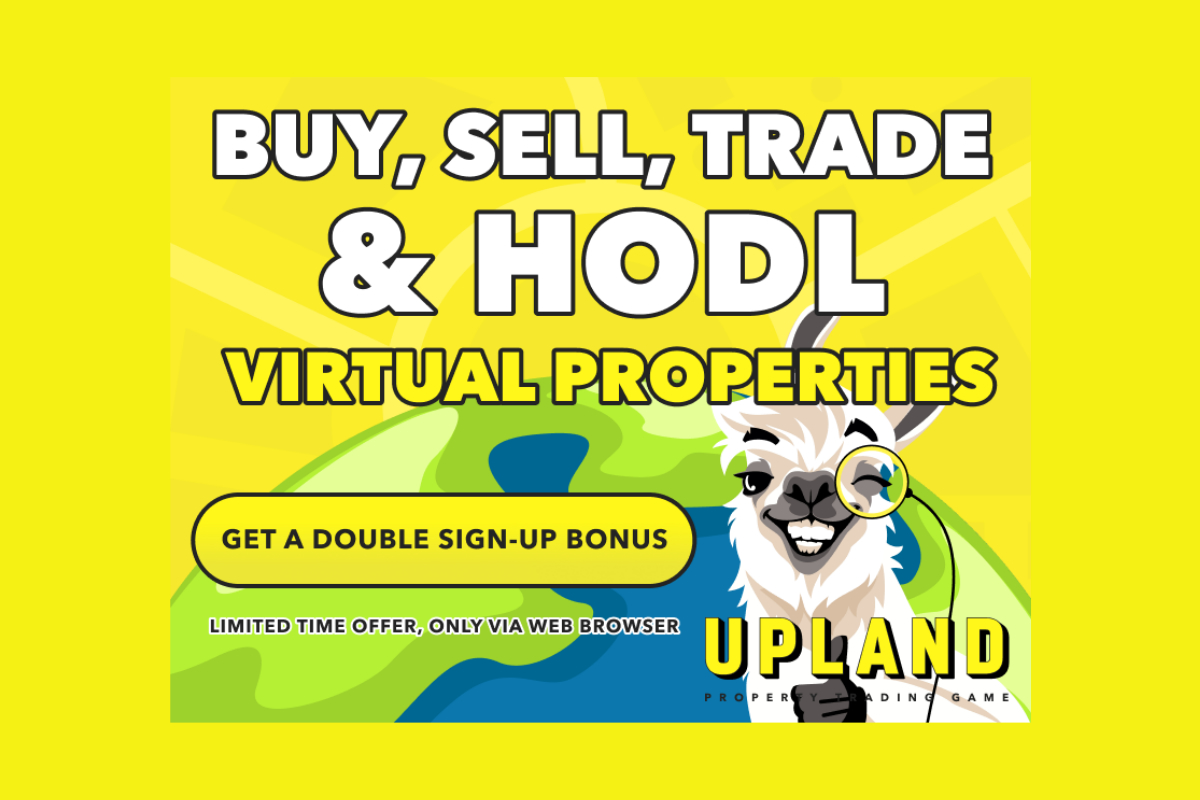 Reading Time:
2
minutes
Players can buy, sell and trade virtual properties that are based on real-world addresses.
The momentum of mobile-based blockchain games has lessened in recent months. But that looks set to change as Upland picks up pace.
Now available through the Apple App Store and Google Play. Upland combines real-world locations with blockchain-based virtual item ownership, in this case using the EOS blockchain.
Currently available in an open beta test with San Francisco as the starting location. Players can buy, sell and trade virtual properties that are based on real-world addresses.
Note: this isn't a location-based game so you don't have to be in San Francisco to play; you can play it from anywhere in the world.
And it's already proving popular. Upland is currently the sixth most popular blockchain game as ranked in DappRadar's Games section.
Making the complex simple
The game has its own UPX in-game cryptocurrency. Users can simply buy just like any other mobile game's in-app currency through the usual app store payment methods.
Each property you own generates rent – that's more UPX currency. Rental multipliers can also be unlocked depending on how many properties you own and wherein the city they're located.
More generally, one big selling point of the game is how it makes complex blockchain elements simple. So that anyone can use them.
For example, you first experience the game as what's labeled as a 'visitor', which requires a minimum sign-in process. However, to ensure you keep your property, you have to log-in and get your visa stamped every week.
To get full access to the game, including user-to-user trading and to have your property truly-stored on the EOS blockchain. You first have to level up by buying or otherwise accumulating 10,000 UPX and becoming a full 'Uplander'.
At that point, the game creates a full EOS wallet for each player. Only the player has access to this in terms of private keys, etc.
Upland is preparing to unlock new global locations so now is a great time to jump in and experience what's happening.
If you sign up via this browser link, you'll get a 6,000 UPX bonus. Rather than the usual 3,000 UPX when first registering.
Please note, this is double the standard 3,000 UPX for sign up. But you'll only get this bonus if you use the browser link (via web or mobile). If you sign up through the mobile app, you'll only get standard 3,000 UPX. (Note: multiple accounts are not allowed!)
Cartesi launches first ever Layer-2 Linux infrastructure for developing blockchain DApps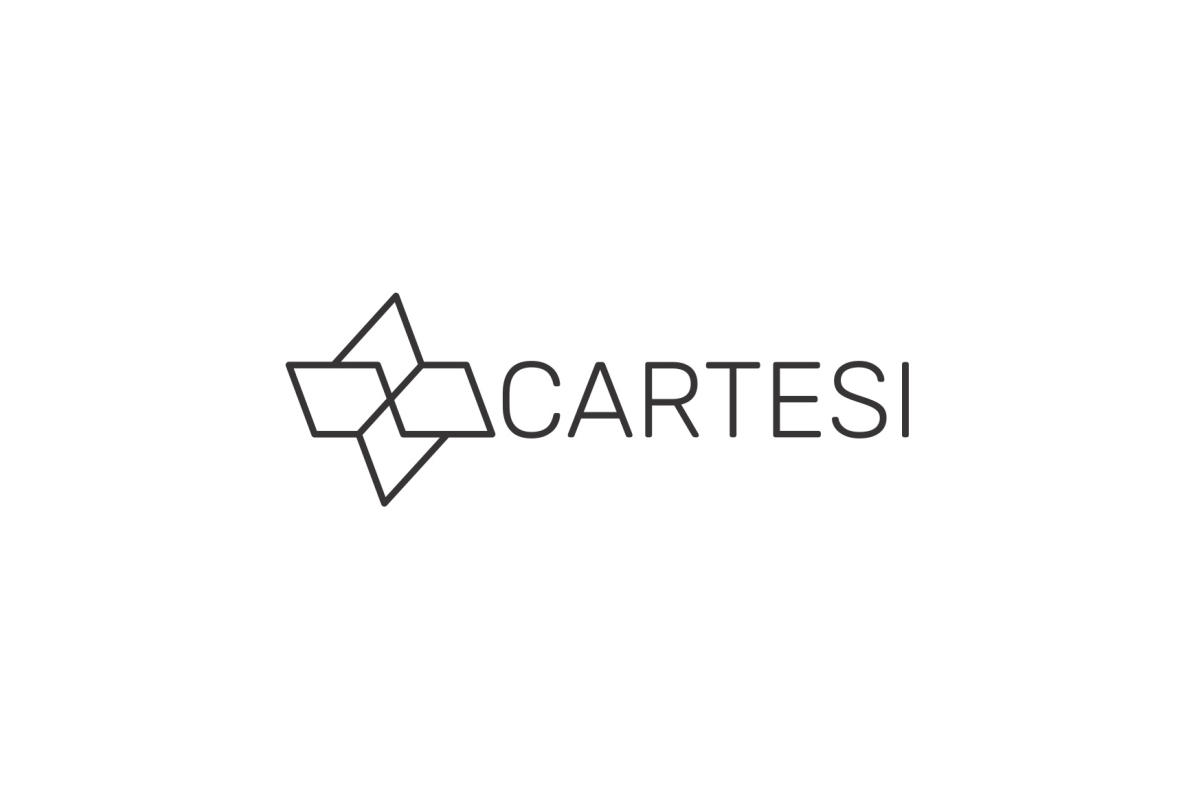 Reading Time:
2
minutes
Cartesi creates a bridge between Linux and blockchains, giving DApps massive processing power and industrial-grade programmability
Cartesi, the first ever DApp infrastructure that runs an operating system (OS) on top of blockchains, announces the launch of its platform as the company completes another funding period for Q1. The company's layer-2 solution is the first of its kind to bridge the gap between a Linux runtime environment and blockchain, giving developers the opportunity to create DApps  using a vast array of mainstream software stacks.
As blockchain moves out of the shadows and into mainstream consciousness; programming and developing infrastructure must adapt to the new technology for other, non-crypto purposes. Currently, it is possible to develop directly on the blockchain, but the process is complex, lengthy, and the applications are left with very limited computational capabilities.
Cartesi brings all the tools and capabilities available in modern operating systems to the decentralized web. The company's solution provides a legitimate and fully-fledged Linux OS that magnifies the capabilities of decentralized applications without compromising on the security guarantees of blockchain. Cartesi enables  programmers to code decentralized applications seamlessly, while maintaining the appeal of mainstream web apps. Moreover, Cartesi will reduce the barrier of entry for mainstream developers and veterans, by eliminating the need to learn new programming languages and domain-specific tools that often present limitations and a steep learning curve.
"We are excited to be launching the first ever Linux infrastructure that runs on top of  blockchain, while we complete our second round of funding," says Cartesi CEO Erick de Moura. "Blockchains and decentralization will allow for a new exciting range of applications, but with the current state of DApps, the space is very limited, making it very difficult for mainstream adoption. So, we are striving to create serious change and increase the viability of DApp development on top of blockchain."
Cartesi is simultaneously launching Creepts, the decentralized tower defense tournament game. Creepts is built on-top of Cartesi's general-purpose computing layer-2 solution for blockchains.