Rev. Al Sharpton Urges Lawmakers To Halt The Legalization Of Mobile Sports Gambling In Colorado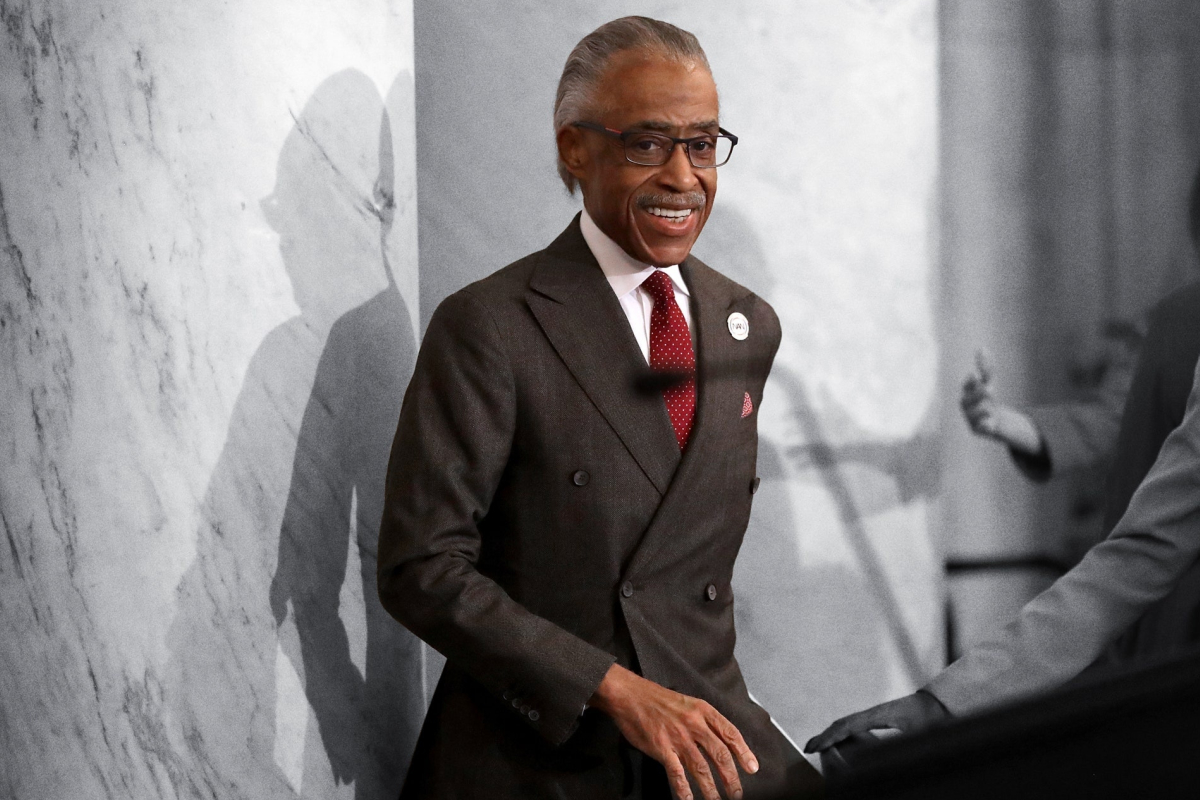 Reading Time:
3
minutes
Civil Rights activist Rev. Al Sharpton says new legislation has the potential to cause job loss and enforce racial stereotypes in the state
Civil rights activist Reverend Al Sharpton urged Governor Jared Polis, Speaker of the House Kathleen Becker, and members of the Colorado Gaming Commission to pause legislation that seeks to legalize mobile sports gaming. Rev. Sharpton emphasized that lawmakers should not move forward until the impact on casino workers and people of color is understood.  He calls on these leaders to take this into consideration as they work through the various types of stimulus to handle the impact of coronavirus.
Service industry workers, many of whom are low-income and from communities of color, are among the most vulnerable in this global pandemic. They are more likely to suffer financially from unexpected scheduling changes or sick days than those in other professions. He argues that now, more than ever, we must be thinking about inequality.
The Colorado Limited Gaming Commission approved nine sports betting rules for permanent adoption in early February, and regulators remain on target to reach the state's projected May 1 rollout. Rev. Sharpton says the problem does not lie in the rules changes, but in the subsequent attraction of "unsavory out-of-state hedge funds who profit off of job loss" due to this legislation.
Sharpton says that casinos need to consider the unintended consequences of opening their doors to these new opportunities.
The text of the letter is below.
Dear Governor Polis, Speaker of the House Becker, and members of The Colorado Gaming Commission,
As you are considering various types of stimulus to deal with the impact of the coronavirus, I sincerely hope you will consider the following. I write to you to express serious concern for the hasty move to legalize mobile sports gambling in Colorado. Even a cursory look at the parties pushing the legislation gives me pause about the wisdom of the legislation and it should give you pause too.
Online gaming in Colorado will inevitably attract unsavory characters who profit off of job loss. That's almost a given. But in looking at who specifically benefits from the legislation, it's difficult to understand why the state would want to reward bad behavior. Out-of-state hedge funds with long records of mass firings and shady dealings have come into the state to capitalize on mobile sports betting and based on their track record—middle class workers and minorities will be the first to be negatively impacted. My job is to spot those problems before they occur and to speak up about them before it's too late.
You don't need to look any further than Rhode Island-based Twin Rivers to start understanding the harm and the forces at play. Twin Rivers, which is owned and run by Soohyung Kim, a New York based hedge fund manager, purchased three Colorado casinos earlier this year. Twin Rivers has a long history of failing to support its employees and Kim and his fund, Standard General, has a long track record of investing in deals that have caused mass layoffs for workers — especially workers of color. Whether it's the 6,000 people who lost their jobs at Radioshack or the 2,400 people who were fired at American Apparel by Kim's mismanagement and disregard for working class people, Standard General does not seem like the type of company Colorado should automatically entrust with mobile sports gambling.
Twin River has time and time again operated with only the bottom line in mind. In 2017, Twin River announced it would slash healthcare benefits for workers, which tripled out-of-pocket costs for certain employees, just weeks after Massachusetts cleared the way in 2017 for the company to open a new casino in Tiverton. That same year, they threatened to layoff staff and replace them with private contractors, and to cut the remainders' healthcare benefits.
As this track record shows, if Mr. Kim, who already over-extended Twin River in his pursuit of potential mobile betting licenses, fails to make a profit, you can be sure that it will be the workers of the Colorado casinos that suffer. Colorado needs to pay full attention to who is profiting off of this new law to legalize online betting —otherwise, jobs WILL be lost. This is a real issue affecting real people.
Please take a deeper look at who is supporting the legislation to legalize online sports betting before you enact it into law. It's the least that Colorado's workers can ask of you. 
Sincerely, 

Reverend Al Sharpton
SOURCE Reverend Al Sharpton
Gaming Americas announces appointment of advisory board, Way Seers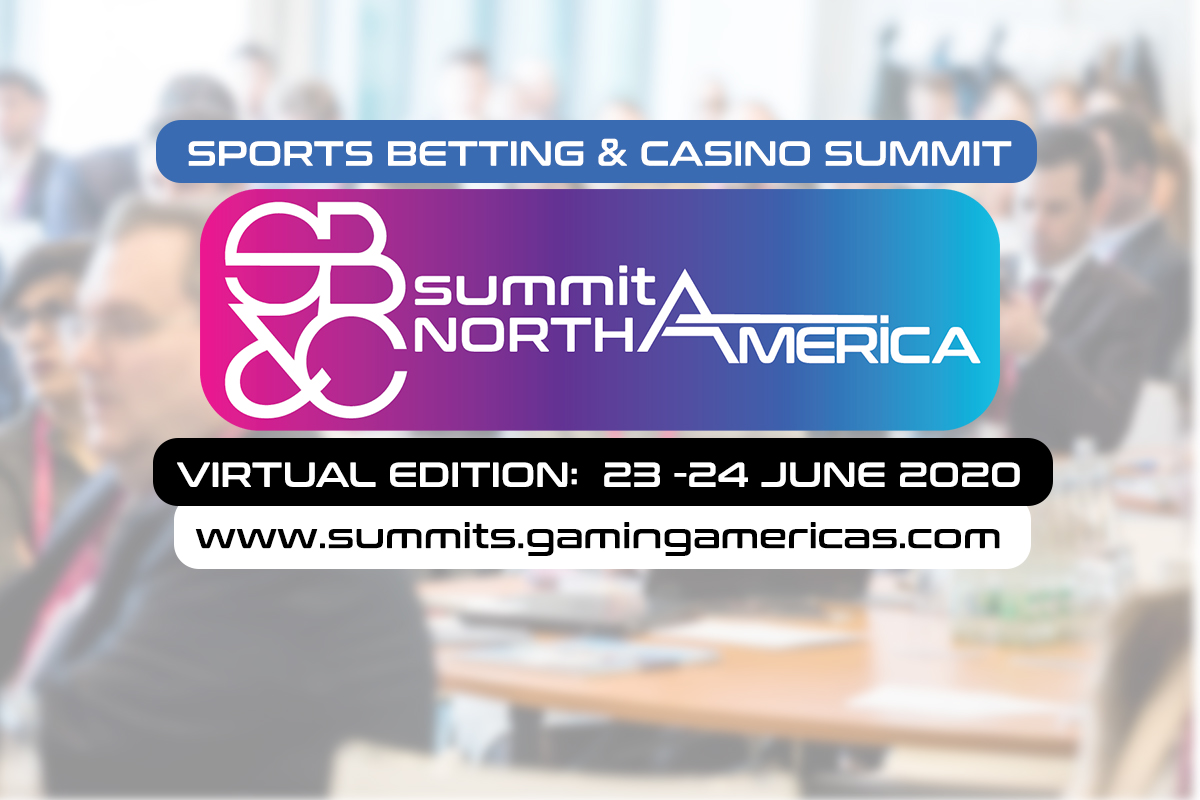 Reading Time:
2
minutes
Assembled industry heavyweights at forefront of American gaming scene
Cutting-edge betting and gaming media platform GamingAmericas.com has announced the appointment of its newly formed advisory board, Way Seers.
The board includes highly respected professionals at the forefront of the gaming industry across the Americas, who will advise on Gaming Americas' upcoming virtual conference on 23-24th June, Sports Betting & Casino Summit North America.
The advisory board consists of Dr. Laila Mintas (Advisor and C-Level Executive at Dr. Mintas Consulting), Bill Pascrell, III (Partner at Princeton Public Affairs Group, Inc.), Jeremy Kleiman (Gaming Attorney and Member at Saiber LLC), Dr. Joerg Hofmann (Partner at MELCHERS LAW), Daniel Wallach (Founder at Wallach Legal LLC) and Zoltán Tűndik (Co-Founder at HIPTHER Agency).
The board's assembled expertise includes the former Deputy Presidency of Sportradar US, Counsel to the Governor of New Jersey, and an ex-senior strategist for the Presidential campaigns of Bill Clinton, Al Gore, John Kerry, Hillary Clinton, and Barack Obama.
As well as serving in an ongoing advisory capacity, the board will be initially tasked with developing the Sports Betting & Casino Summit North America's trending topics for debate, as well as establishing the event as an all-encompassing hub for the gambling and gaming sectors.
Commenting on the board's appointment Zoltan Tuendik, Co-Founder of Gaming Americas said: "I am honored to have to opportunity to work with such experts with a proven record in the industry and who are willing to put in extra time to help us grow.
"With an advisory board composed of some of the brightest gaming minds in the Americas, we can't wait to begin establishing ourselves as the American gaming scene's latest arrival."
GamingAmericas.com is a new media site which targets the online and land-based sectors and covers news pieces on sports betting, casino, eSports, payments and the video gaming industries.
Founded by Hipther Agency (creators of European Gaming) in mid-April 2020, the site has already amassed 10k+ visitors to date, with a daily average already exceeding 800. It aims to reach at least 2k daily visitors by autumn this year.
Esports Entertainment Group Forms New Jersey Subsidiary to Pursue Licensing Strategy in United States. Receives Additional $1.86 Million From Exercise of Warrants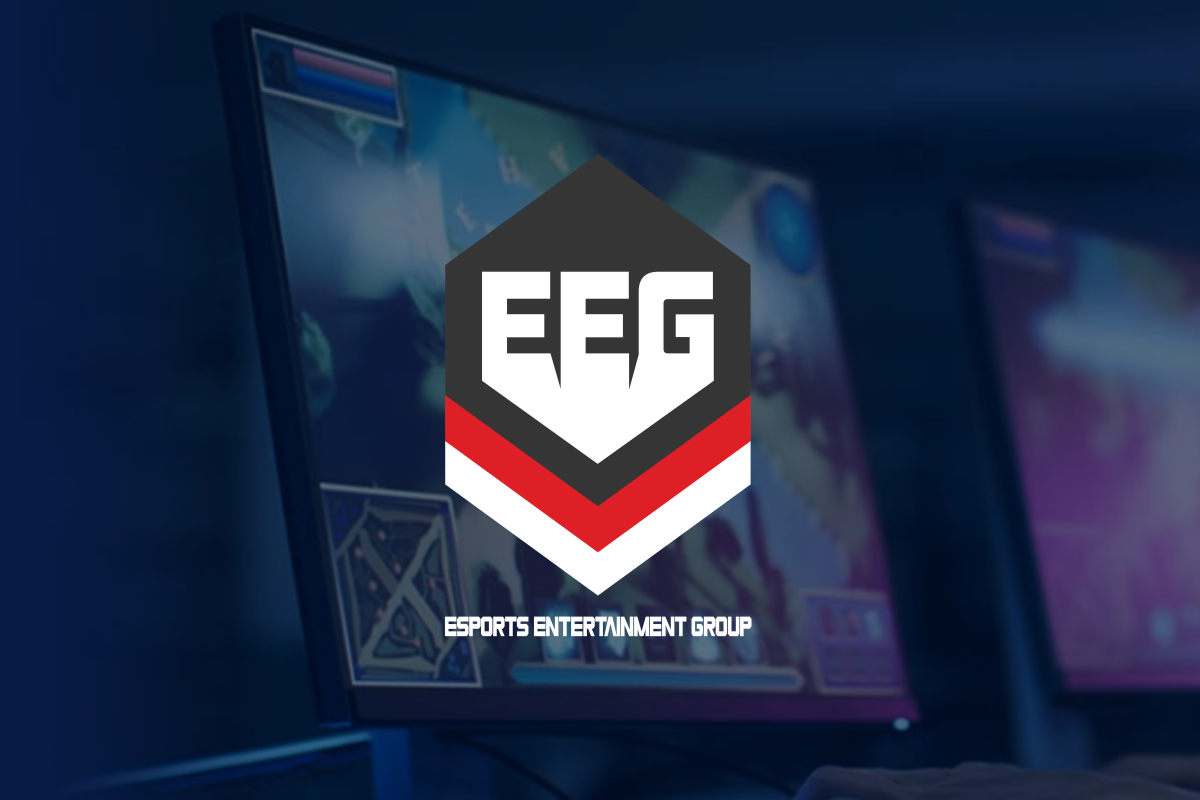 Reading Time:
< 1
minute
Esports Entertainment Group, Inc., a licensed online gambling company with a focus on esports wagering and 18+ gaming, is pleased to announce the formation of a new wholly owned subsidiary, "GMBL New Jersey Inc.", for the express purpose of commencing its strategy to pursue gambling licenses throughout the United States that will further the Company's esports gambling market.  The Company expects to make its first such application with the State of New Jersey in the near future and will provide updates for each anticipated application as they are submitted in each available jurisdiction.
The Company's US operations will be based in New Jersey, where the Company expects to establish facilities and operating personnel.
COMPANY RECEIVES ADDITIONAL $1.9 MILLION FROM WARRANT EXERCISES
Investors participating in the Esports Entertainment Group's public offering of securities which was consummated on April 14, 2020 (the "April Offering"),  exercised a total of 439,844 warrants at a price of $4.25 per share for gross proceeds of approximately $1,860,000 as of May 22, 2020.
Combined with the Company's announcement on May 15th in which, the underwriters of the April Offering partially exercised and closed on their over-allotment option and purchased an additional 209,400 shares of common stock from the Company for gross proceeds of $885,762,  the Company has received  an aggregate of approximately $2,750,000 to date in the month of May  significantly bolstering its financial strength and resources necessary to execute its business plan.
"Today's announcement marks yet another significant milestone and provides the market with even greater insight as to our growth strategy," said Grant Johnson, CEO of Esports Entertainment Group.  "The US market represents a very big opportunity for us and thanks to the continued support of our valued shareholders, we intend to aggressively pursue it in 2020 and beyond."
Gaming Americas Weekly Roundup – May 17-23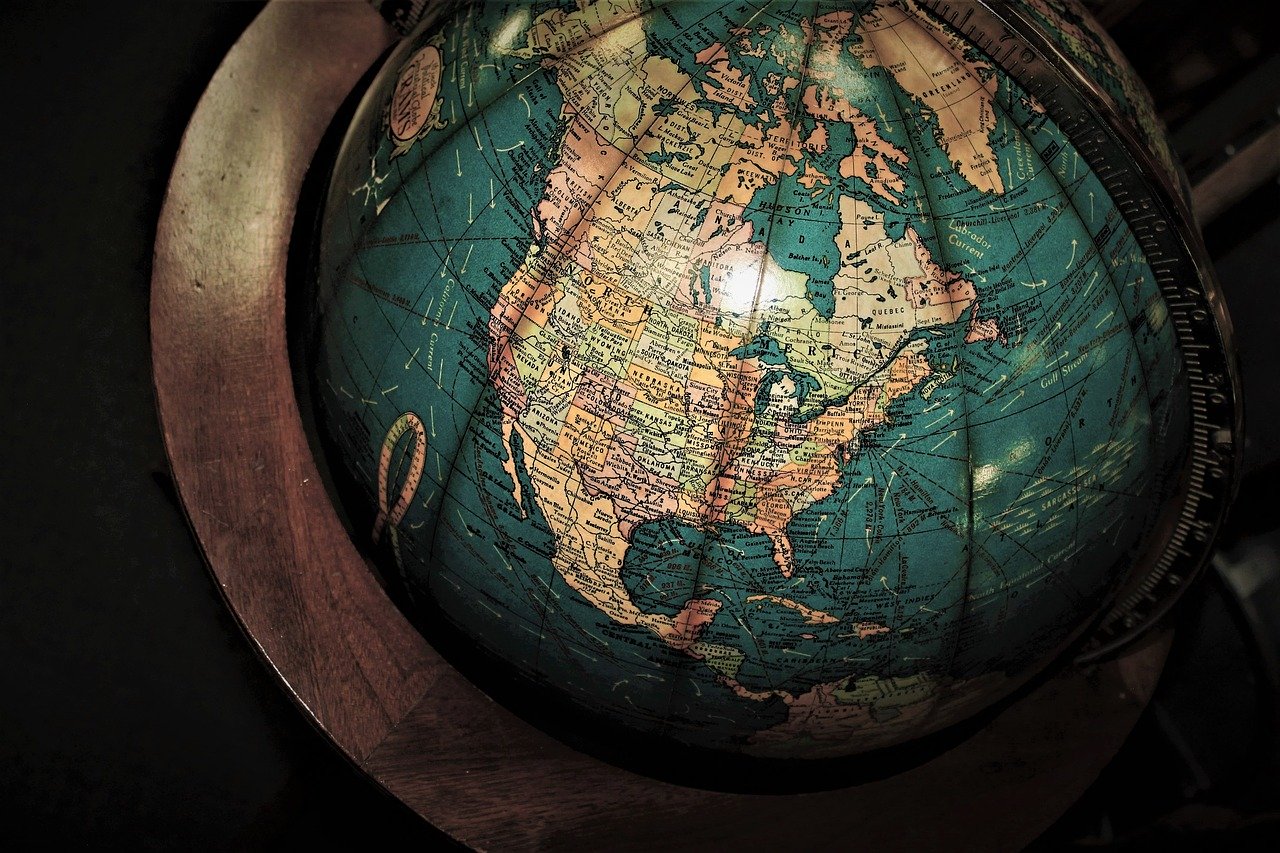 Reading Time:
2
minutes
Welcome to our weekly roundup of American gambling news again! It was again an eventful week at the USA, despite the still-active virus attack.
The good news is that the lock-down and social restrictions to tackle the COVID-19 pandemic have been eased in many states. As a result, most of the industrial sectors are resuming their operations. Same in the case of the gambling sector too. Several gambling companies too have restarted their operations and some others are on way to resume.
We also report new partnership deals, publication of financial results, and COVID-19 relief efforts in this weekly round-up. Read on and get updated.
Partnership Deals
Evolution Gaming signed a strategic agreement with online casino operator Golden Nugget. The deal will see Golden Nugget's existing online offering further enhanced in New Jersey, and potentially in other US states in the future, by the addition of Evolution's US online Live Casino services. As per the deal, Golden Nugget's online players will have access to unique Evolution game types such as Dream Catcher, Side Bet City, and Top Card, as well as other games from the Evolution portfolio.
Also, the leading sportsbook and casino platform provider BetConnections inked an agreement to obtain DS Virtual Gaming's full list of games. The integration of the games will give players access to a selection of DS VG's hit releases with HD video content and state-of-the-art graphics.
There was happy news about Konami Gaming too as its SYNKROS CMS has been selected by Jamul Casino to deliver comprehensive gaming enterprise management across the 200,000 square foot destination.
Konami's SYNKROS will deliver its leading systems technology across Jamul Casino's 39 live table games, 1600+ slot games, restaurants, bars, and more.
Financial Reports
The Delaware Lottery reported a 39% year on year increase in online gambling revenues for April 2020. While the state's land-based venues have been forced to close due to COVID-19, players have turned to online sites instead.
Delaware Park, Dover Downs, and the Harrington Raceway generated total revenues of US$856,182, up from US$615,772 the previous year. This number was and also higher than the US$514,959 generated in March this year.
COVID-19 Relief Efforts
The Alabama Food Bank Association received support from Wind Creek Hospitality, a company owned by the Alabama-based Poarch Band of Creek Indians, to help provide 250,000 meals to Alabama families during the COVID-19 pandemic. The support comes at a critical time for food banks in Alabama as they respond to a greater need during this unprecedented crisis.
Announcements
Ulrik Bengtsson, CEO of William Hill, has revealed that the company is planning to launch online casinos in the US in the second half of 2020.
Despite taking a hit to its results in Q1 2020, William Hill is determined to power up quickly in the second half of the year.
Surveys
Fantasy sports site Monkey Knife Fight (MKF) found in a recent survey of its 1000 users that the popularity of golf will soar both on viewership and participation.
Of MKF's users, 76% reported that they would participate in a fantasy golf prop contest once golf returns. This is in sharp contrast (181% increase) to the 27% that reported ever having played one MKF golf prop contest before the pandemic.
Compliance
The Colombian gambling regulator Coljuegos published the live casino regulations. These regulations allow the country's licensed gambling operators to offer live casino games from casinos or studios located within Colombia or overseas, subject to the certification of games by an approved testing house.