Enteractive enters Brazil through KTO partnership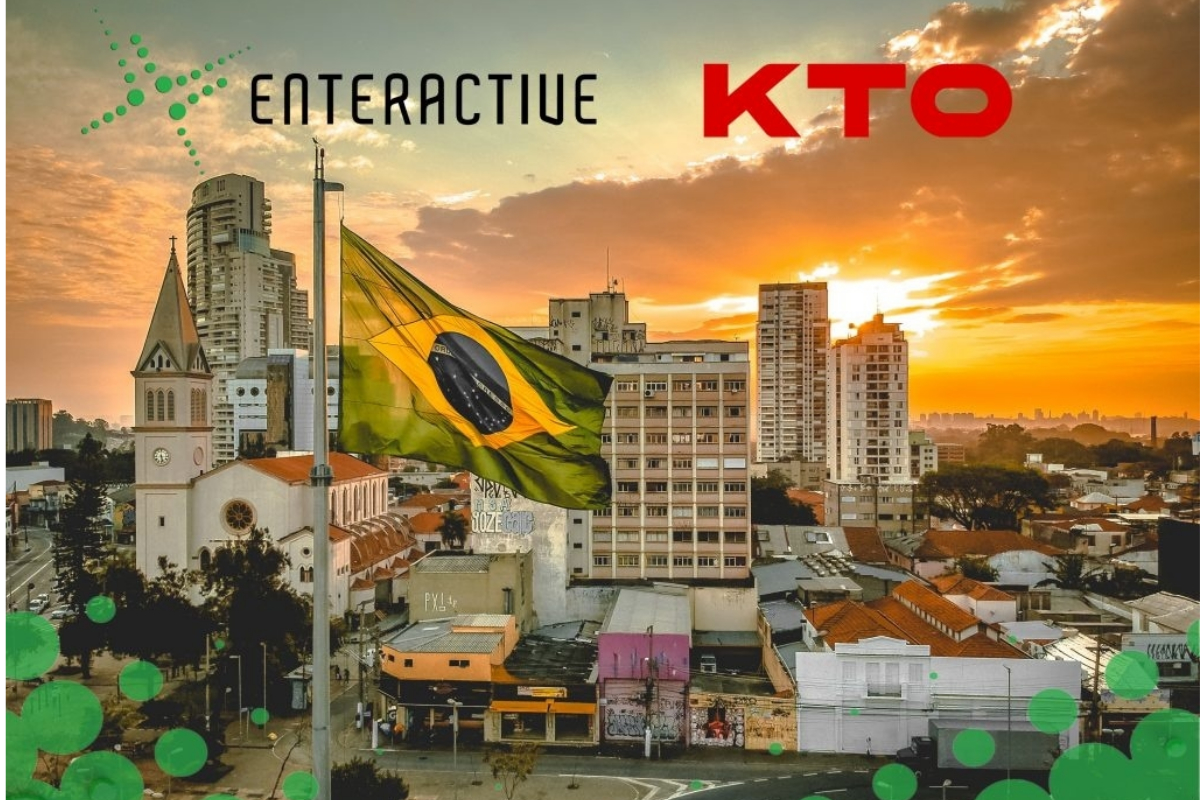 Reading Time:
2
minutes
Enteractive, the iGaming industry Reactivation specialist, has entered the Brazilian market for the first time after signing a deal to provide operator KTO with its (Re)Activation Cloud® platform.
KTO, will use the plug-and-play technology and service to boost player retention rates by connecting directly with its players and ensuring they feel valued. KTO is a young brand targeting players in Brazil and has already amassed a loyal player base.
The team behind KTO is predominantly Brazilian and have years of experience in the online sports betting sector. The operator has used this to develop a highly localised product for the market, including customer support in Portuguese.
Cassio Filter, Country Manager Brazil at KTO, said: "Our aim is to offer the best possible experience to our players, and by partnering with Enteractive we can communicate with them in ways that we have not been able to do so before.
"Its (Re) Activation Cloud allows us to connect directly with our players and communicate over the telephone to build stronger, personalised relationships with our customers if they so wish. This will allow us to make them feel more valued and deliver a more tailored experience."
(Re)Activation Cloud® is the only scalable, proprietary software available on the market which is specifically designed to handle personal one-on-one calls that strengthen customer loyalty. It plugs directly into client's existing CRM systems through a seamless API integration.
It provides real-time end to end transparency while giving clients full visibility and control of the entire process. Additionally, all (Re)Activation Cloud methods used are GDPR and G4 compliant and all data processed is highly secured.
Retention powered by technology and real human interaction results in a significant boost to bottom line P&L and long-term brand loyalty.
Mikael Hansson, Enteractive Founder and CEO, said: "We are pleased to have taken our first step into the Brazilian market with KTO, a well-established brand that has a dedicated and loyal player base. This partnership ties in well with our strategic expansion into the LATAM market. Our technologies and services will now help KTO to drive retention rates and player satisfaction."
Are slots losing popularity?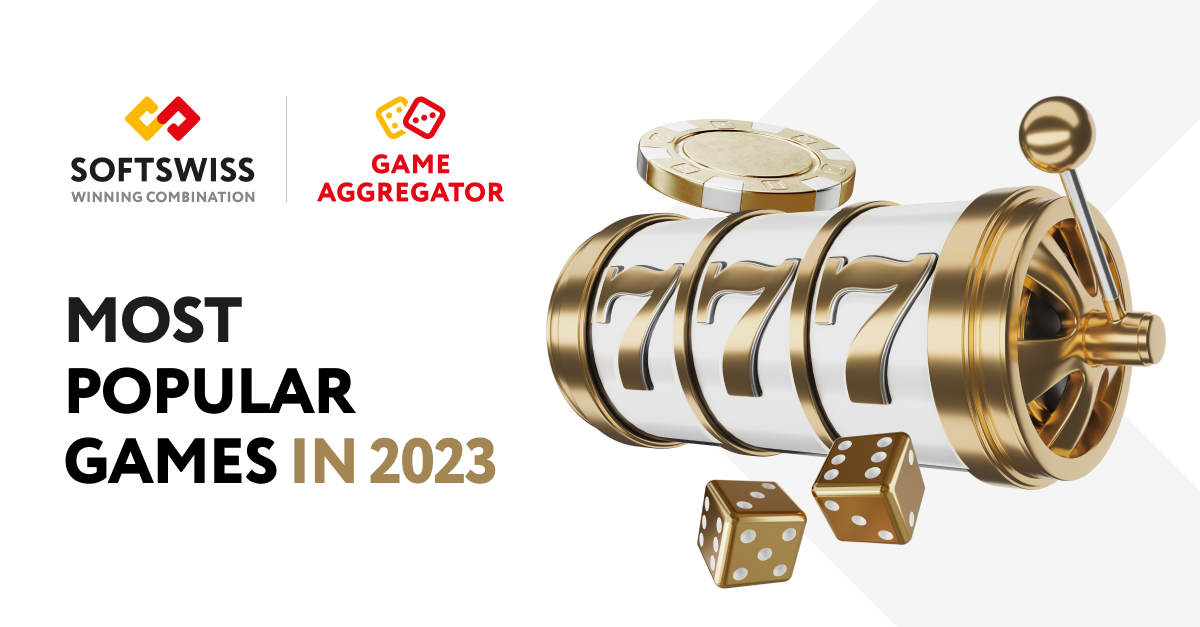 Reading Time:
4
minutes
What are the most popular games? What iGaming providers have achieved the greatest success? SOFTSWISS, an innovative company providing a complete ecosystem of comprehensive software solutions, shares valuable insights across regional markets.
The analysis presented is based on the Game Aggregator data spanning the second half of 2022 and the first half of 2023.
Europe
Slot games remain popular in Europe, even though they lost around five p.p. during H2 2022 and H1 2023. Despite this decline, their market share still exceeds 80% among the other gaming categories. In contrast,  card games improved their position by almost four p.p.
The top five most popular game categories underwent minor changes in Q2 2023. The Total Bets Sum in Craps games saw a substantial increase, growing 2.7 times in comparison to the previous quarter. This boost in performance secured the fifth position for this type of games in the top rankings, displacing casual games.
Gates of Olympys, Big Bamboo and Midas Golden Touch emerged as some  of the most popular games during the past year. Notably, the landscape of top games exhibited significant variations from quarter to quarter.
In the European gaming sector of 2022-2023,  top-performing game providers include Amatic, Amusnet (EGT), BGaming, Evolution, Pragmatic Play, Push Gaming, and Relax Gaming. Their positions in the rankings experienced subtle shifts from quarter to quarter.
Asia
The top five most popular game categories in Asia have exhibited a consistent trend since the final quarter of 2022. Slot games hold a prominent position  in the asian gaming landscape, with their  market share exceeding 80% compared to other categories.
Gates of Olympys claimed the title of the most popular game in Asia in Q4 2022, and has maintained its leading position since. Meanwhile, another popular game, Bonanza Billion, has experienced fluctuations in its rankings within  the top five since the end of the previous year. The Total Bets Sums of Aviator increased twofold during the first half of this year, propelling the game into a leadership position.  In contrast, the once-popular game, Hot Fruits, lost its foothold in the top rankings during the second quarter of 2023.
As for the most successful game providers in Asia, it should be noted that Evolution, Pragmatic Play and BGaming have continually jostled for positions within the top five over  the past four quarters under review. Play'n Go and Amatic ceded their places in the rankings  to 1spin4win and Amusnet (EGT), with the latter heading the list in Q2 2023.
Tatyana Kaminskaya, Head of SOFTSWISS Game Aggregator, comments: "The popularity of the Aviator game can be explained by simple interface and fast payouts. What sets it apart even further is its distinctive gameplay mechanics, which significantly differ from other crush games in the market. Notably, Aviator provides players with the illusion of "control" over the game, adding an extra level of excitement and intrigue."
Latin America
The top five of the most popular game categories in LatAm have remained consistent over the last year, with almost 60% of these categories dominated by  slots.
The current top five most popular games are as follows:
Roleta Brasileiri  – 8.27%
Aviator – 5.97%
Gates of Olympus – 5.24%
Sweet Bonanza  – 3.44%
Crazy Time – 3.14%
Notably, Aviator surged to the top in Q4 2022, experiencing a significant increase in the Total Bets Sum, nearly 170 mln euro more in comparison with the previous quarter. This success propelled its provider, Spribe, from the tenth place in Q3 2022 to the fourth in Q2 2023, displacing Play'n GO from the top five. Other providers, specifically Pragmatic Play, Evolution, Playtech, and BGaming, remained  in the top with minor shifts in their rankings over the past year.
The top five most popular games account for approximately 25% of the Total Bets Sum across all games in Latin America, while in Europe and Asia the same covers around 10%. Another noteworthy  market trend is the displacement of slots with roulette, and the growing preference for live games.
Carla Dualid, Regional Business Development Manager at SOFTSWISS in LatAm, comments: "Players in Latin America in the context of online gambling may differ from players in Europe in several ways. Most Latin American players bet through mobile devices and prefer online play. Local casino slot players tend to place small but regular bets, which distinguishes them from European online casino players, who, in turn, bet less frequently, but wager larger sums on slots. Speaking about the LatAm market, we should keep in mind that Brazil is the most active player in it. Such factors as economic potential, increasing Internet penetration, mobile accessibility, and regulatory changes are making the Brazilian market more attractive for operators."
About SOFTSWISS
SOFTSWISS is an international iGaming company supplying certified software solutions for managing gambling operations. The expert team, which counts 1,400 employees, is based in Malta, Poland, Georgia, and Belarus.  SOFTSWISS holds a number of gaming licences and provides one-stop-shop iGaming software solutions. The company has a vast product portfolio, including the Online Casino Platform, the Game Aggregator with thousands of casino games, the Affilka affiliate platform, the Sportsbook Platform and the Jackpot Aggregator. In 2013, SOFTSWISS was the first in the world to introduce a Bitcoin-optimised online casino solution.
UltraPlay conquers LatAm and Asia in recent events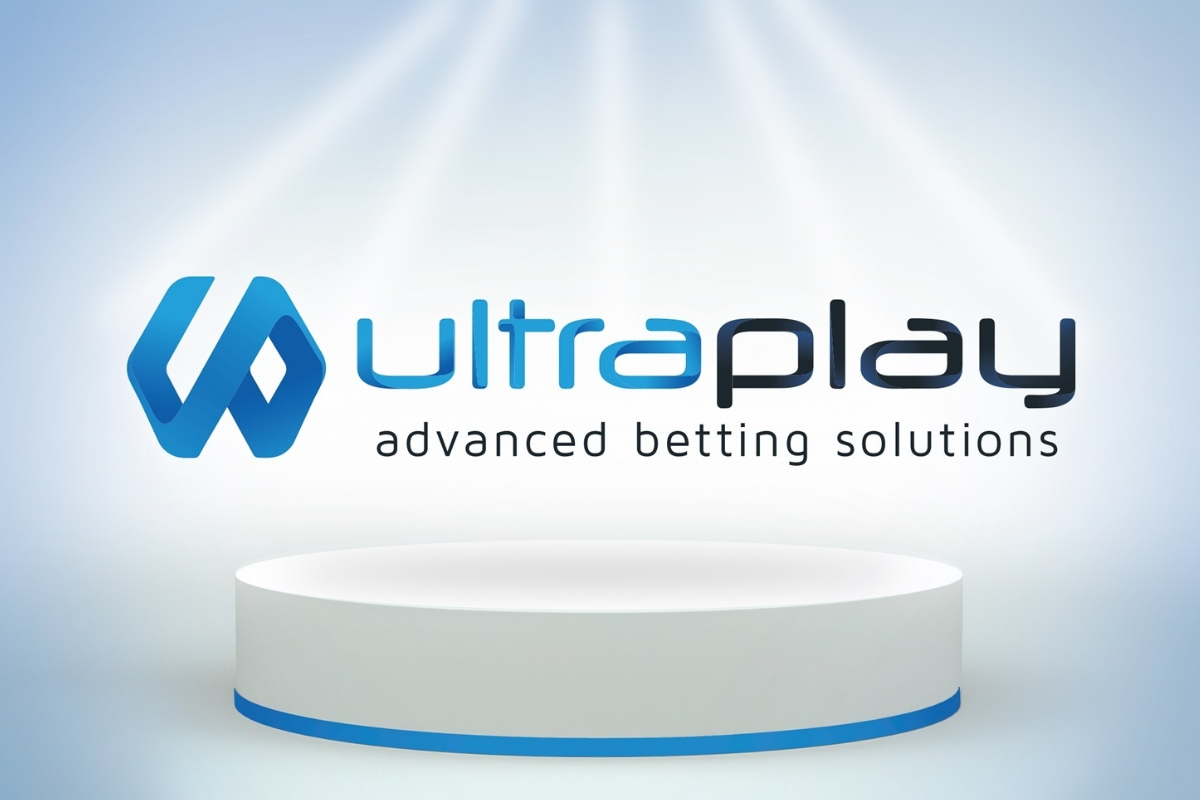 Reading Time:
2
minutes
UltraPlay, a leading provider of eSports betting solutions, took the gaming industry by storm with its impressive presence in Sao Paolo, Brazil, and in Manila, The Philippines. Both events, held in the middle of June and July, respectively, served as a perfect platform for UltraPlay to showcase its cutting-edge products and engage with industry professionals from around the globe.
During these events, UltraPlay had the privilege of engaging in fruitful discussions with numerous industry professionals, exchanging ideas, and exploring potential collaboration opportunities. The team eagerly seized the chance to build relationships and strengthen existing partnerships, fostering an atmosphere of innovation and cooperation within the gaming industry.
One of the highlights of UltraPlay's participation was its success in striking promising deals with several key industry players. While the deals still aren't publicly announced, the company plans on sharing more detailed information in the near future. These collaborations promise to revolutionize the eSports betting landscape, delivering exceptional value to players and businesses alike.
The industry's recognition of UltraPlay's exceptional performance came to fruition during the Brazilian Awards night. Amidst fierce competition, UltraPlay proudly received the prestigious "Best eSports Provider of the Year" award. It serves as a testament of UltraPlay's proven track record of success, dedication, and revolutionary iGaming solutions that shape the market to this day.
With both events being successful for the team, they eagerly await future exhibitions, the last one for this year being in Malta in November. These exhibitions present invaluable opportunities to showcase the latest advancements, engage with industry peers, and reinforce its status as a trailblazer in the gaming sector.
Next in the event lineup for UltraPlay is the Barcelona exhibition held this upcoming September in Spain. This eagerly awaited conference serves as another fantastic platform for UltraPlay to present its groundbreaking solutions and further explore the novelties of the market.
UltraPlay's remarkable presence and accomplishments at the events underscore the company's unwavering commitment to innovation and its dedication to providing top-notch eSports betting solutions. As it looks toward the future, UltraPlay is well-prepared to continue its journey of excellence, enhancing the gaming industry's landscape and setting new benchmarks for unparalleled success.
Livespins adds Caleta Gaming to growing portfolio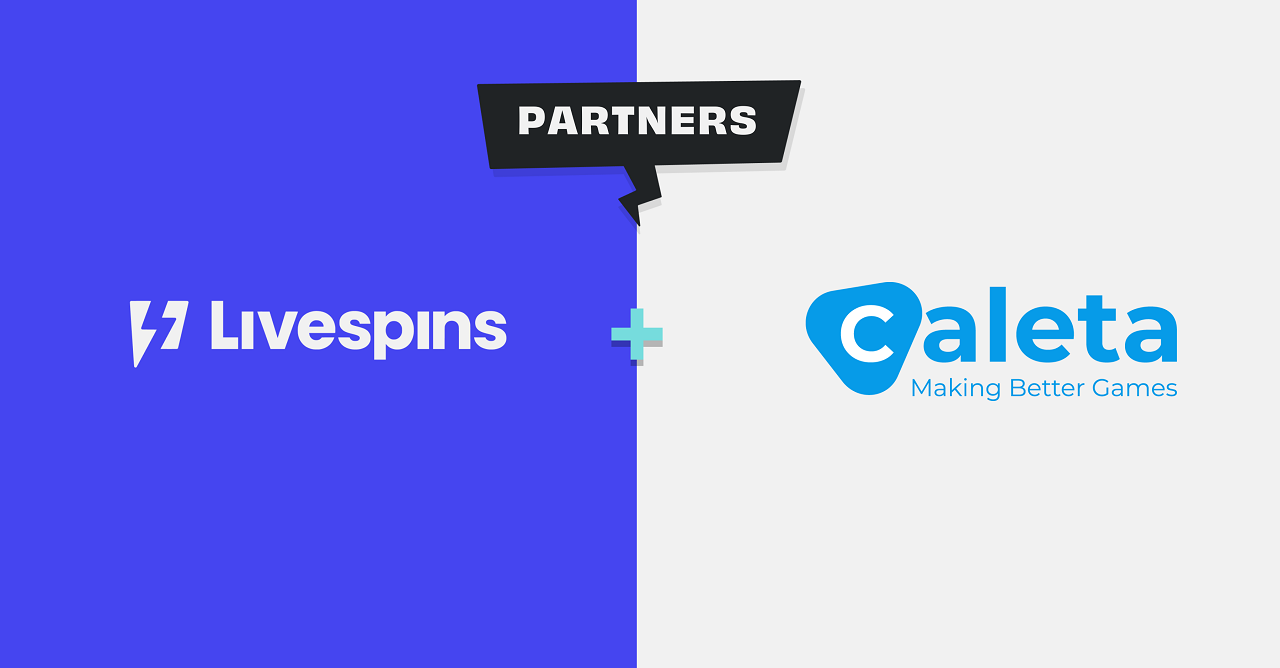 Reading Time:
2
minutes
The deal comes just days after online sports betting legislation was signed into law in Brazil, waking what is often considered to be the sleeping giant of Latin America. Operators targeting the region can now offer Livespins to their players with localised content from Caleta Gaming.
Livespins sits within the casino lobby and allows players to not only watch their favourite streamer, brand ambassador or celebrity while they spin the reels but get directly involved by betting behind the action.
They can now do this on popular Caleta Gaming titles such as World Wild Cup, Ocean Richies and Banana Bingo. Streamers can also unbox new games and take players through the gameplay and range of bonus features offered.
Social interaction is at the heart of Livespins. The option to bet behind creates a group bet and a shared player experience but with each player able to select their own bet size and number of spins. They can also chat with the streamer and each other throughout.
Not only that, but they can drop reactions, emojis and even gifs based on the explosive gameplay that Caleta Gaming titles provide.
Livespins offers developers such as Caleta Gaming an entirely new way to deliver their titles to operators and players. This saw it take home the trophy for Innovation in Slot Provision at the EGR B2B Awards 2023.
Michael Pedersen, Chief Commercial Officer at Livespins, said: "Brazil is set to become one of the largest online gambling markets in the world and operators looking to enter the market or make a play in the wider LatAm region must offer localised content and experiences to players.
"This not only means slot and casino streaming languages such as Brazilian Portuguese, but games that have been developed specifically for the market. This is exactly what Caleta Gaming does and its games, combined with our award-winning platform, allow operators to provide next-generation casino experiences that are fully localised."
Gabriel Cardoso Mendes, Head of Creative and Product at Caleta Gaming, added: "Livespins provides a new way for us to deliver our content to operators and players while also maximising the huge yet mostly untapped opportunity that casino streaming provides.
"This partnership will allow us to put our games in front of more players than ever before, especially those in the lucrative but hard-to-engage Millennial and Generation Z demographics. For us, there's no better way to mark the opening of the Brazilian market than this deal with Livespins."