Parimatch encourages European affiliates not to underestimate Africa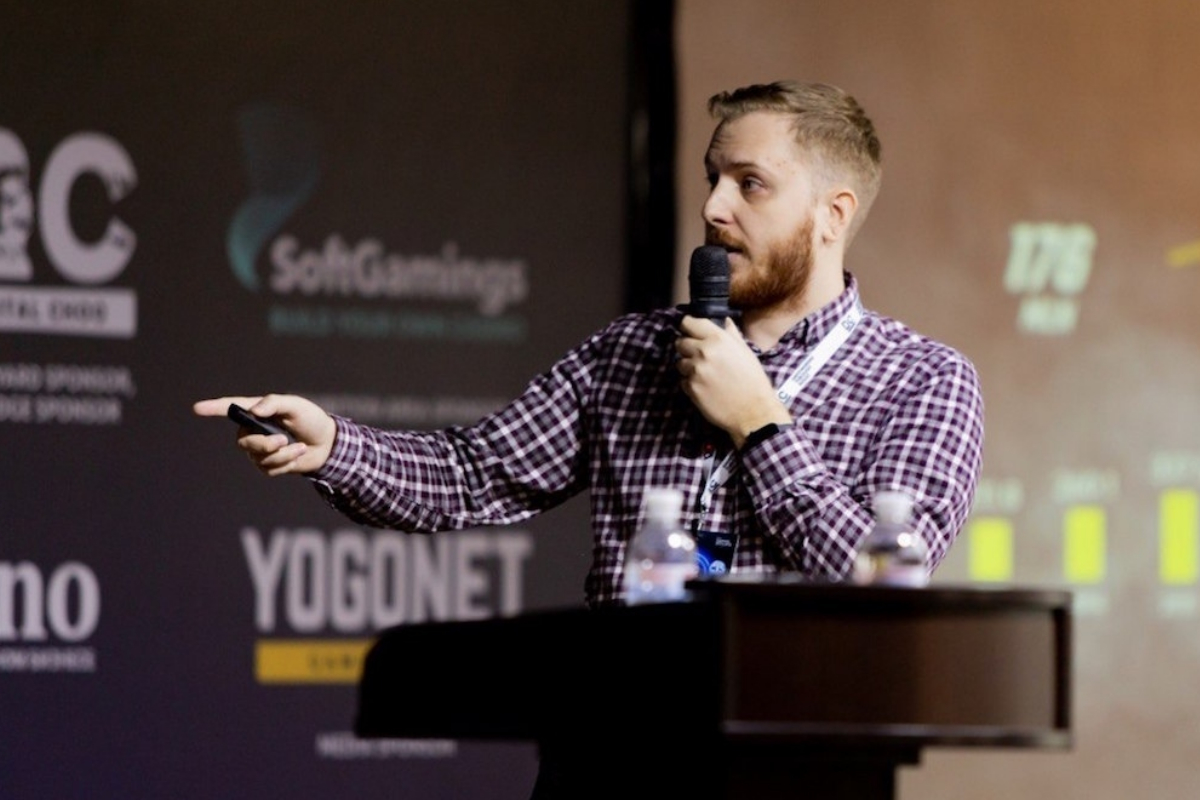 Reading Time:
4
minutes
Following Parimatch's success establishing itself as an exciting and trustworthy brand in Tanzania, the company has set its sights on the wider continent aiming for key launches across affiliate, mobile and sports betting in the near future. As the brand prepares to bolster its position in the market, Parimatch International's CEO Anton Rublievskyi and CMO Dmitry Belianin discuss the industry's growth on the world's second-most populous continent…
"Africa presents an excellent opportunity for affiliates," according to Dmitry Belianin, CMO Parimatch International, highlighting how the region removes the issues of the overcrowded affiliate market and high cost advertising platforms which have become potential sticking points in Europe. 2020 will see the brand actively develop its status and the status of affiliate market in Africa as Parimatch prepares to expand its footprint on the continent.
"Since the African market is at an early stage of development, the affiliate model has not yet developed," explained Belianin. "We are now working on this to attract existing affiliates outside the African market by sharing our experiences and case studies, and also providing training. Affiliates that have been involved in working with the African region are already seeing excellent results and their performance is even better than in some European regions. As the sector expands, we encourage all affiliates to work with reliable brands in the market, such as Parimatch."
Africa has been of key importance for the company over the last five years, not just with affiliates but across mobile, sports and live betting, during which it has been establishing and strengthening its brand in Tanzania. Having navigated the unique rulings and intricacies of the region, Parimatch aims to develop further in 2020 determined to bring its international expertise in building a trusted brand into play wherever it develops across Africa.
While some companies have struggled to gain real traction with local audiences, the Parimatch name is already recognised in Tanzania thanks to a strong commitment to its brand and a strategic rollout of unique activities.  Mirroring their own global success with brand ambassadors such as Conon McGregor and Mike Tyson, Parimatch International has achieved significant growth in Tanzania by partnering with prominent cultural and sports influencers. "Our initial retail activity proved successful, however, we realised that in order to further scale the business we needed to focus on the online platform and invest more in this part of our offering," said Belianin. "A major development for our brand in Tanzania was the signing of Diamond Platnumz as our ambassador. He is one of the most popular singers in Tanzania and a well-known personality. We also hold sports events, arrange match viewings and collaborate with other companies in various business areas. Of course, we plan to broaden our expansion in the African market, but we are approaching this selectively and carefully."
Echoing this sentiment, CEO of Parimatch International, Anton Rublievskyi, stated: "Before building a brand in a new market, you need to make sure that all processes are in place, the product is competitive and that payment solutions for depositing and cashing out are working efficiently.
In Tanzania, we are promoting our brand through working with Diamond Platnumz, who has written a song for Parimatch which is now live on all local radio stations, as well as running advertising and influencer marketing campaigns. Currently we operate in Tanzania only, but this year we do have plans for expansion in Africa."
In 2019, Lasha Gogiberidze, former Chief Executive Officer at Parimatch Africa advocated Africa's position as an 'excellent demonstration of a market primed to drive the next step' in the future of both technology and the betting industry. In this new decade, aside from affiliates the next big focus in terms of gaming and technology are unequivocally mobile and live betting according to Belianin and Rublievskyi.
"With the development of mobile devices and technologies, the demand for live betting is growing rapidly," argued Belianin. "We track customer preferences, and have found that the audience in the region enjoy user-friendly and fast products. Gaming applications with an easily accessible interface and simplified jackpots are popular in Africa. Companies that have adapted their products to this demand have shown steady growth."
Rublievskyi concurred: "The development of mobile devices and connectivity in Africa is key to the accessibility and popularity of online betting platforms. Of course, we closely monitor the rate of digital transformation across the continent and therefore understand that the demand for retail space is gradually decreasing. Our task is to adapt the product to customer preferences, so we focus on developing convenient mobile apps for players and are moving towards the live betting market."
In terms of ongoing strategy, Parimatch International is developing a new version of its platform for the African industry which Belianin believes will "fundamentally change the competitive landscape of the Tanzanian market".
"Parimatch International is a multinational team, and we are working hard to expand our offer within Africa," he said. "Although we cannot announce the markets in which we plan to launch our product in 2020 just yet, we can say we will be launching in several countries with large markets and great potential for a successful introduction of our online betting format."
Belianin concluded: "We want to bring our innovative new product to customers in 2020. We also plan to launch several large-scale special projects focused on CSR and Tanzania's sport industry. Similarly, Parimatch International will strengthen ties with local sports leagues and teams in the near future so in terms of Africa in this new decade, we're definitely 'Fired Up to Win'!"
About Parimatch International:
Parimatch International is a part of the Parimatch holding, responsible for the international markets, such as Africa, Asia, and Latin America.
The company uses the newest version of the Parimatch products, which offer an exciting form of entertainment that enhances customers' enjoyment of sports and gaming.
The commitment to sports as entertainment is reflected in the sponsorship partnerships: UFC, Conor McGregor, Mike Tyson, and Diamond Platnumz are amongst them.
Parimatch International invests in the building of strong and agile business culture and constantly empowers employees' development.
ZenSports Partners with Paysafe's Income Access for Upcoming Affiliate Programme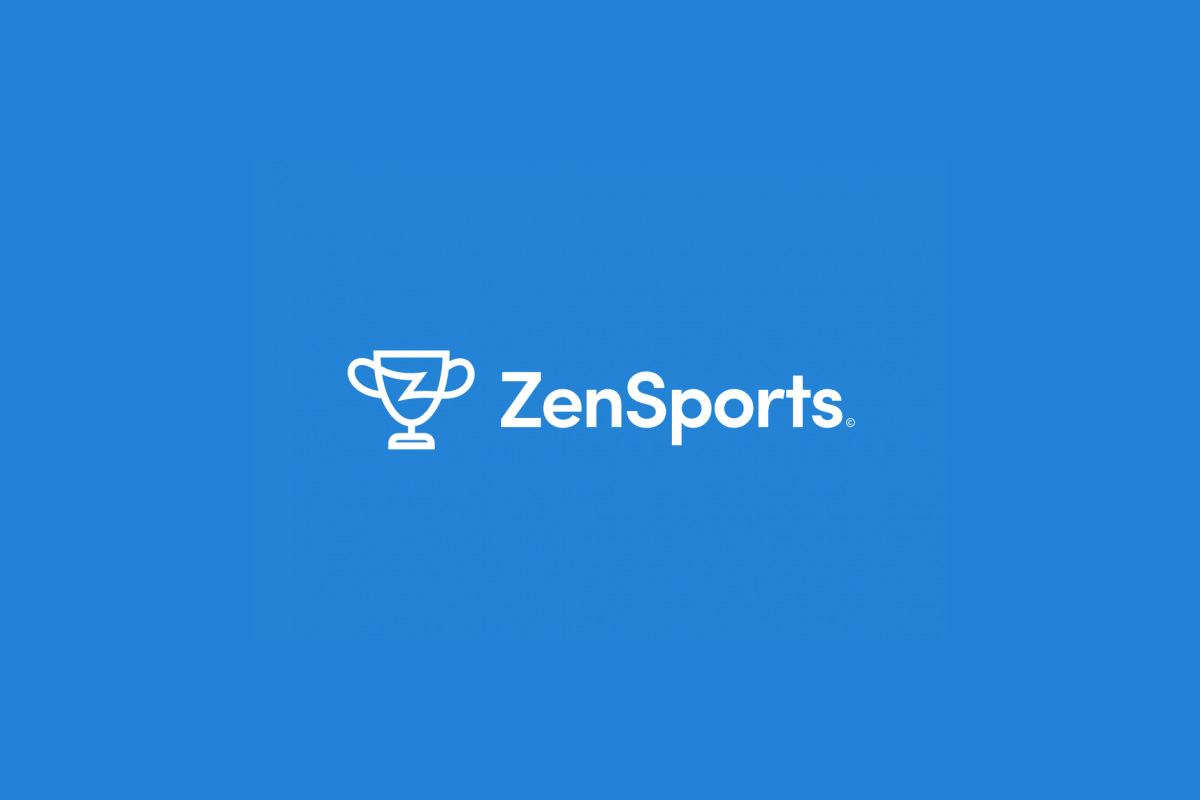 Reading Time:
2
minutes
ZenSports, a mobile peer-to-peer (P2P) sports-betting marketplace with a focus on the international market, has announced a new partnership with Income Access, Paysafe's marketing technology and services provider. Building on ZenSports' existing partnership with Paysafe's Skrill digital wallet, the new deal will see ZenSports launch an affiliate programme on the Income Access affiliate marketing platform, while leveraging its in-house affiliate team and network.
Launched in March 2019, ZenSports is accessible through a native mobile app that enables bettors to create real-money sports wagers that can be accepted by other users within the brand's mobile marketplace. By implementing a penalty and reward system that requires everyone to act in good faith, ZenSports has created a decentralised marketplace that eliminates the role of the bookmaker and ensures a transparent, trustworthy environment for betting on sports. The innovative design allows ZenSports to charge 50% to 90% lower fees than traditional sportsbooks.
Downloadable via the App Store (iOS) and company website (Android), ZenSports' mobile-first approach reflects its commitment to becoming the sports-betting product of the future for key audiences, including the millennial demographic. ZenSports also features its own cryptocurrency utility token called SPORTS, which customers can use to place bets, pay discounted betting fees, and earn rewards as part of a loyalty and rewards programme.
To further diversify its payments offering and strengthen its overall brand, ZenSports integrated Paysafe's Skrill digital wallet in July 2019.
Going forward, ZenSports' unique product offering will benefit from resources made available through its expanded Paysafe partnership and, more specifically, its integration with the Income Access Network and guidance received from the provider's in-house team of affiliate marketing experts. The network and affiliate team each leverage the Income Access platform's full suite of tracking and reporting tools, which support performance-based marketing decisions.
Available to international bettors outside the United States, ZenSports currently supports wagering on soccer, basketball, American football (NFL games), MMA, eSports, and more. A comprehensive list of all available leagues can be found on the ZenSports website.
Mark Thomas, CEO and co-founder at ZenSports, said: "We are thrilled to have the opportunity to partner with Income Access. They have an incredible network of affiliates that we know will love to use and promote our product. Their team has been instrumental in helping set up ZenSports for a successful launch in the coming weeks."
Tara Wilson, SVP and General Manager at Paysafe's Income Access, said: "Partnering with an internationally recognised brand like ZenSports is very exciting for Income Access and we look forward to supporting the growth of its unique product offering. We're very much looking forward to the forthcoming programme launch and building on ZenSports' existing business relationship with our Skrill sister brand."
Rightlander Radar launched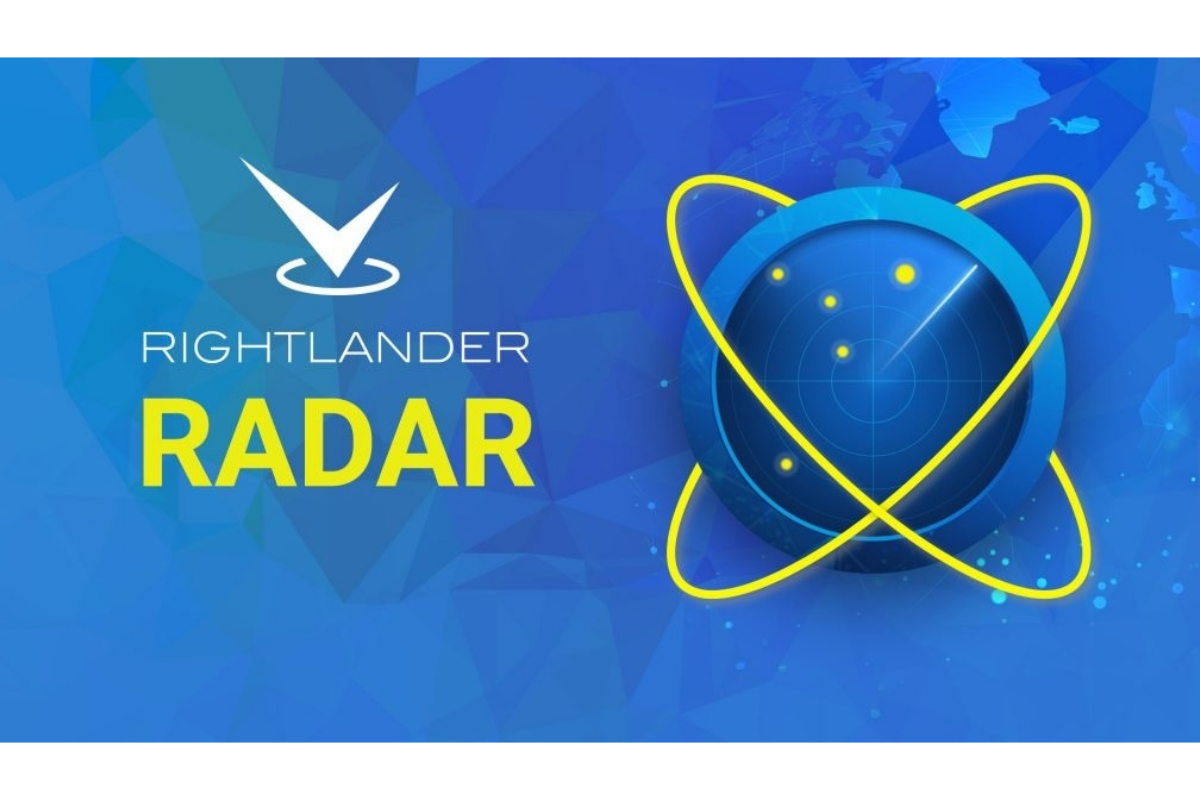 Reading Time:
2
minutes
Innovative affiliate compliance platform rolls out new service to identify and monitor misleading marketing on subscription content
Rightlander.com, the most powerful affiliate compliance tool in the market, has launched Rightlander Radar which identifies unethical and misleading messages behind paywalls.
With the gambling industry under increased regulatory scrutiny in the UK regarding misleading marketing, one of the areas that has caused concern and is among the hardest to police is that of subscription content. Tipsters, matched betting sites and affiliate newsletters often fly under the radar using direct mail, software downloads or password access to distribute content.
In response, Rightlander Radar is now available to all iGaming operators from August 2020 to start identifying and monitoring private channels that carry this content and to investigate serious incidents or issues highlighted by the regulator. This provides an extra layer of compliance analysis to affiliate compliance processes and requires minimal time to manage.
Ian Sims, founder of Rightlander, said: "The ASA recently published a ruling against an affiliate in the iGaming space who is not only still active but we have discovered is sending out affiliate links to UK licensed operators via email.
Radar is designed for any compliance officer or affiliate marketing professional who has a responsibility to ensure that affiliate and marketing content is pushed to consumers in a compliant fashion and who needs to quickly identify when a brand's licence is being put at risk.
This level of service requires a specific knowledge of the sector and how affiliates work. We employ experienced gamblers and affiliates who know what to look for and how to recognise 'bad actors' to seek out these marketing channels and conduct the monitoring."
The new service will also encompass the investigation of emergency regulatory issues such as the recent COVID-19 measures and the and the recent activity around affiliates marketing to self-excluded players which has been the subject of regulator notices to operators.  Operators will receive notification of issues that put their brands and licences at risk along with a monthly report providing insight on the content investigated and issues uncovered.  This could prove to be useful at regulatory audits to demonstrate awareness of the issues that this type of content can raise.
PartnerMatrix joins forces with Affiliate Guard Dog and AffPapa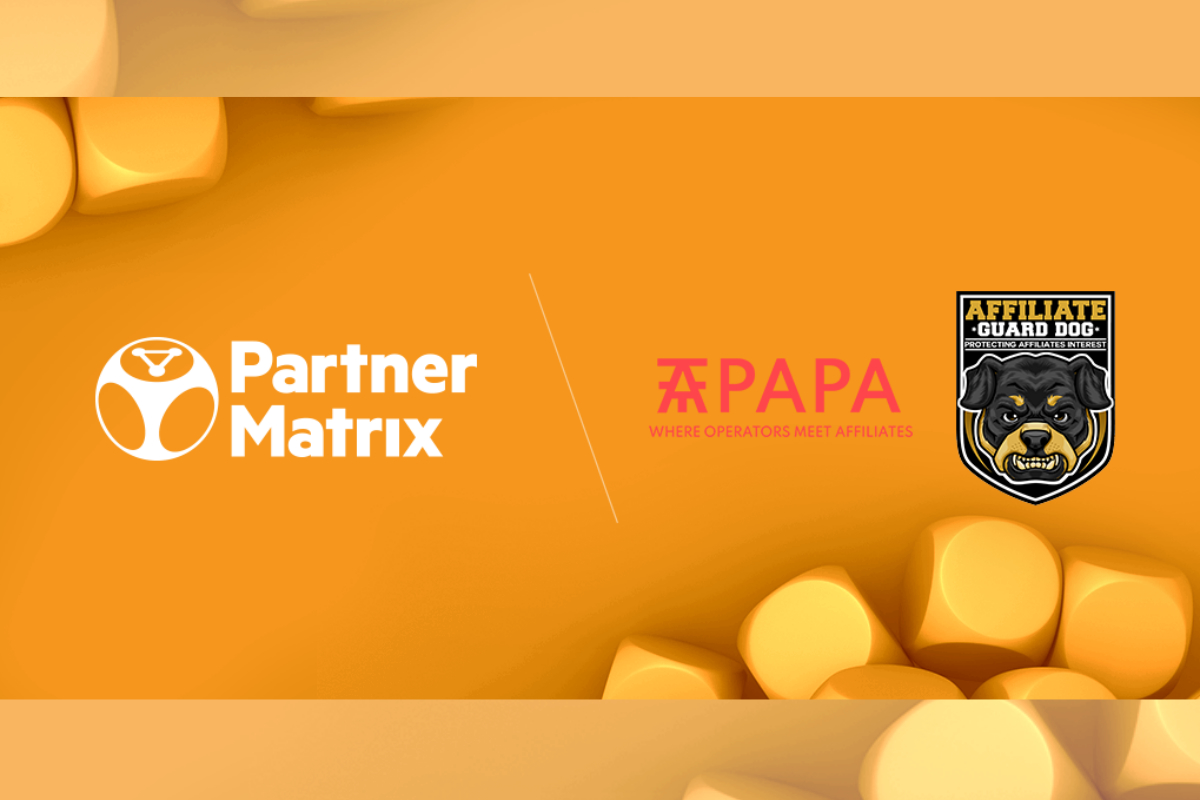 Reading Time:
< 1
minute
PartnerMatrix is pleased to announce the inking of two new partnerships with affiliate media platforms Affiliate Guard Dog and AffPapa. The collaboration aims to increase user engagement, content reach for affiliate audiences and help build a trustworthy business environment.
Levon Nikoghosyan, PartnerMatrix CEO, comments: "Affiliate Guard Dog is one of the pioneers of the iGaming affiliate industry. They proved their efficiency in bringing a strong iGaming community, and by helping companies solve certification and other issues easier and faster.
"AffPapa is a newer and very promising platform that has already united hundreds of affiliates and operators. To be represented on such platforms means building new connections and reaching a more targeted audience."
Josh Chan, Affiliate Guard Dog owner, says: "Our platform is all about providing support, knowledge and connecting iGaming affiliates with tools, resources and like-minded individuals. We believe PartnerMatrix is a good fit as it provides a useful management system to help boost user acquisition and efficiently manage affiliate campaigns and reporting."
Lisa Stainfield, AffPapa Head, also shares that this partnership will bring value to both projects by benefiting the clients on all sides: "AffPapa is thrilled to be collaborating with PartnerMatrix – a system that makes affiliates' lives easier to manage. We are looking forward to a multi beneficiary partnership, where we can aid PartnerMatrix operators by linking up with valid affiliates offering high-quality traffic from any location."