Parimatch encourages European affiliates not to underestimate Africa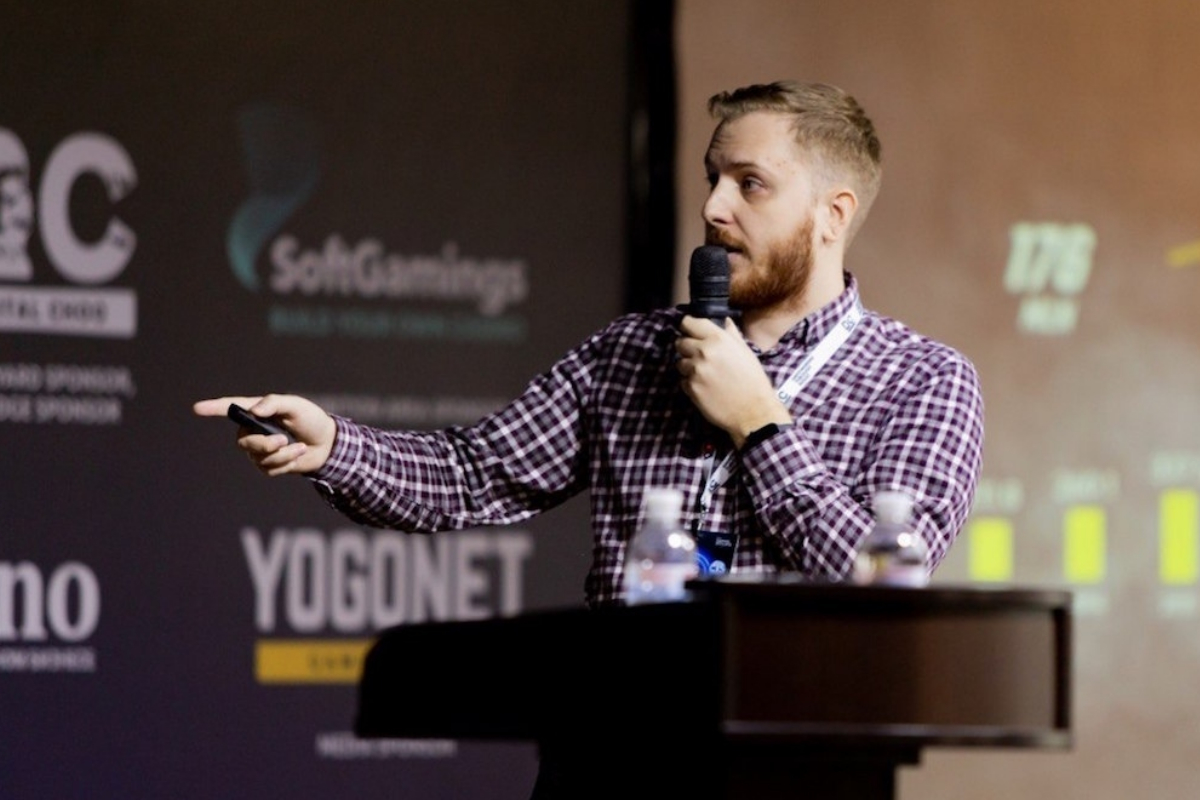 Reading Time:
4
minutes
Following Parimatch's success establishing itself as an exciting and trustworthy brand in Tanzania, the company has set its sights on the wider continent aiming for key launches across affiliate, mobile and sports betting in the near future. As the brand prepares to bolster its position in the market, Parimatch International's CEO Anton Rublievskyi and CMO Dmitry Belianin discuss the industry's growth on the world's second-most populous continent…
"Africa presents an excellent opportunity for affiliates," according to Dmitry Belianin, CMO Parimatch International, highlighting how the region removes the issues of the overcrowded affiliate market and high cost advertising platforms which have become potential sticking points in Europe. 2020 will see the brand actively develop its status and the status of affiliate market in Africa as Parimatch prepares to expand its footprint on the continent.
"Since the African market is at an early stage of development, the affiliate model has not yet developed," explained Belianin. "We are now working on this to attract existing affiliates outside the African market by sharing our experiences and case studies, and also providing training. Affiliates that have been involved in working with the African region are already seeing excellent results and their performance is even better than in some European regions. As the sector expands, we encourage all affiliates to work with reliable brands in the market, such as Parimatch."
Africa has been of key importance for the company over the last five years, not just with affiliates but across mobile, sports and live betting, during which it has been establishing and strengthening its brand in Tanzania. Having navigated the unique rulings and intricacies of the region, Parimatch aims to develop further in 2020 determined to bring its international expertise in building a trusted brand into play wherever it develops across Africa.
While some companies have struggled to gain real traction with local audiences, the Parimatch name is already recognised in Tanzania thanks to a strong commitment to its brand and a strategic rollout of unique activities.  Mirroring their own global success with brand ambassadors such as Conon McGregor and Mike Tyson, Parimatch International has achieved significant growth in Tanzania by partnering with prominent cultural and sports influencers. "Our initial retail activity proved successful, however, we realised that in order to further scale the business we needed to focus on the online platform and invest more in this part of our offering," said Belianin. "A major development for our brand in Tanzania was the signing of Diamond Platnumz as our ambassador. He is one of the most popular singers in Tanzania and a well-known personality. We also hold sports events, arrange match viewings and collaborate with other companies in various business areas. Of course, we plan to broaden our expansion in the African market, but we are approaching this selectively and carefully."
Echoing this sentiment, CEO of Parimatch International, Anton Rublievskyi, stated: "Before building a brand in a new market, you need to make sure that all processes are in place, the product is competitive and that payment solutions for depositing and cashing out are working efficiently.
In Tanzania, we are promoting our brand through working with Diamond Platnumz, who has written a song for Parimatch which is now live on all local radio stations, as well as running advertising and influencer marketing campaigns. Currently we operate in Tanzania only, but this year we do have plans for expansion in Africa."
In 2019, Lasha Gogiberidze, former Chief Executive Officer at Parimatch Africa advocated Africa's position as an 'excellent demonstration of a market primed to drive the next step' in the future of both technology and the betting industry. In this new decade, aside from affiliates the next big focus in terms of gaming and technology are unequivocally mobile and live betting according to Belianin and Rublievskyi.
"With the development of mobile devices and technologies, the demand for live betting is growing rapidly," argued Belianin. "We track customer preferences, and have found that the audience in the region enjoy user-friendly and fast products. Gaming applications with an easily accessible interface and simplified jackpots are popular in Africa. Companies that have adapted their products to this demand have shown steady growth."
Rublievskyi concurred: "The development of mobile devices and connectivity in Africa is key to the accessibility and popularity of online betting platforms. Of course, we closely monitor the rate of digital transformation across the continent and therefore understand that the demand for retail space is gradually decreasing. Our task is to adapt the product to customer preferences, so we focus on developing convenient mobile apps for players and are moving towards the live betting market."
In terms of ongoing strategy, Parimatch International is developing a new version of its platform for the African industry which Belianin believes will "fundamentally change the competitive landscape of the Tanzanian market".
"Parimatch International is a multinational team, and we are working hard to expand our offer within Africa," he said. "Although we cannot announce the markets in which we plan to launch our product in 2020 just yet, we can say we will be launching in several countries with large markets and great potential for a successful introduction of our online betting format."
Belianin concluded: "We want to bring our innovative new product to customers in 2020. We also plan to launch several large-scale special projects focused on CSR and Tanzania's sport industry. Similarly, Parimatch International will strengthen ties with local sports leagues and teams in the near future so in terms of Africa in this new decade, we're definitely 'Fired Up to Win'!"
About Parimatch International:
Parimatch International is a part of the Parimatch holding, responsible for the international markets, such as Africa, Asia, and Latin America.
The company uses the newest version of the Parimatch products, which offer an exciting form of entertainment that enhances customers' enjoyment of sports and gaming.
The commitment to sports as entertainment is reflected in the sponsorship partnerships: UFC, Conor McGregor, Mike Tyson, and Diamond Platnumz are amongst them.
Parimatch International invests in the building of strong and agile business culture and constantly empowers employees' development.
Esports Entertainment Group Begins Onboarding Hundreds of Affiliate Partners to Newly Relaunched VIE.gg Esports Betting Platform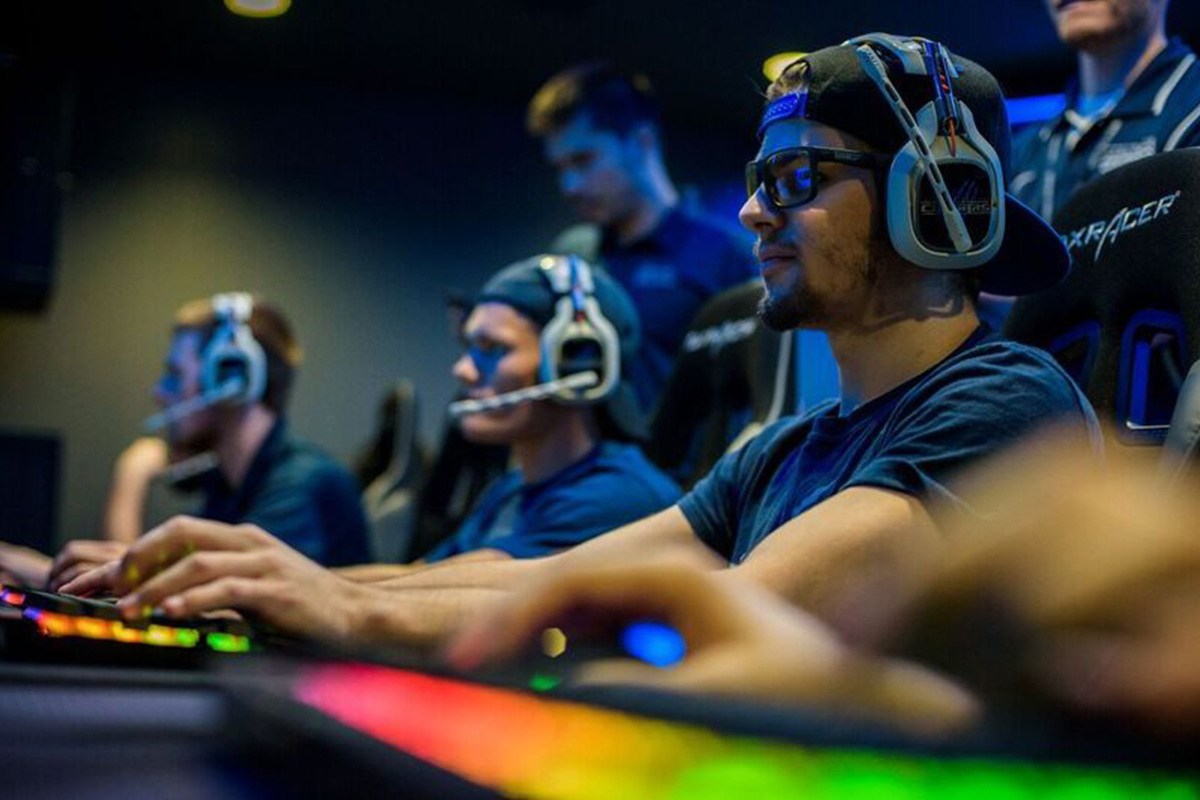 Reading Time:
2
minutes
Esports Entertainment Group, Inc., a licensed online gambling company with a focus on esports wagering and 18+ gaming, has officially begun onboarding hundreds of affiliate marketing partners to its newly relaunched VIE.gg wagering platform. The affiliate partners include esports teams, influencers, streamers, leagues, and super affiliates from Asia, Europe, North America and South America. The Company believes its Affiliate Marketing program will play a significant role in its organic growth.
MALTA LICENSE AND NASDAQ LISTING ARE MAJOR ATTRACTIONS FOR AFFILIATES
The Company's recently announced Malta gaming license and recent listing on NASDAQ are cited by our affiliate partners as very strong factors in their decision to partner with VIE.gg.  Though the Company first began registering a small sample of interested affiliates in 2018, these two factors have generated noticeable enthusiasm from existing and new affiliates who take great comfort in knowing the Company is working within one of the strictest licensing and listing regulatory environments, as compared to private operators.
Moreover, the Company's financial strength as a result of its successful $8.4million public offering now provides VIE.gg with the resources necessary to support and grow its soon to be large affiliate partner base.
"Our Affiliate partners are a very important part of our organic growth strategy in 2020 and beyond, so it has been a high priority of ours to provide the comfort and security they need to partner with us and drive their valuable global audiences to VIE.gg," said Grant Johnson, CEO of Esports Entertainment Group.  "We believe that with the combination of our NASDAQ listing, capital raise and Malta license over the last 30 days we have a formidable competitive advantage to attract, support and grow with affiliate partners that we believe will lead to rapid organic growth for our newly relaunched VIE.gg esports wagering platform."
Esports Entertainment offers bet exchange style wagering on esports events in a licensed, regulated and secure platform to the global esports audience at VIE.gg. Utilizing this peer-to-peer wagering system, the Company offers real-money, exchange-style wagering on esports events worldwide in a secure environment. The VIE.gg platform provides customers the ability to match bets against one another with Esports Entertainment taking a small commission on the winnings.
"Affiliate marketing is a proven growth model for online gambling," commented Christian Heinrichs, Esports Affiliate Manager. "Our affiliate streamers broadcast to massive, global esports audiences. Combined with the credibility and support of the many teams and leagues we continue to sign as affiliates, we believe our VIE.gg platform can quickly become the industry standard for safe, secure esports betting."
ABOUT ESPORTS ENTERTAINMENT GROUP:
Esports Entertainment Group, Inc. is a licensed online gambling company with a specific focus on esports wagering and 18+ gaming. The Company holds a license to conduct online gambling and 18+ gaming on a global basis in Malta and Curacao, Kingdom of the Netherlands and is able to accept wagers from over 149 jurisdictions including Canada, Japan, Germany and South Africa. Esports Entertainment offers fantasy, pools, fixed odds and exchange style wagering on esports events in a licensed, regulated and secure platform to the global esports audience at vie.gg. In addition, Esports Entertainment intends to offer users from around the world the ability to participate in multi-player mobile and PC video game tournaments for cash prizes. Esports Entertainment is led by a team of industry professionals and technical experts from the online gambling and the video game industries, and esports. The Company maintains offices in Malta. For more information visit www.esportsentertainmentgroup.com
Raven Puts MrQ.com on Track for Success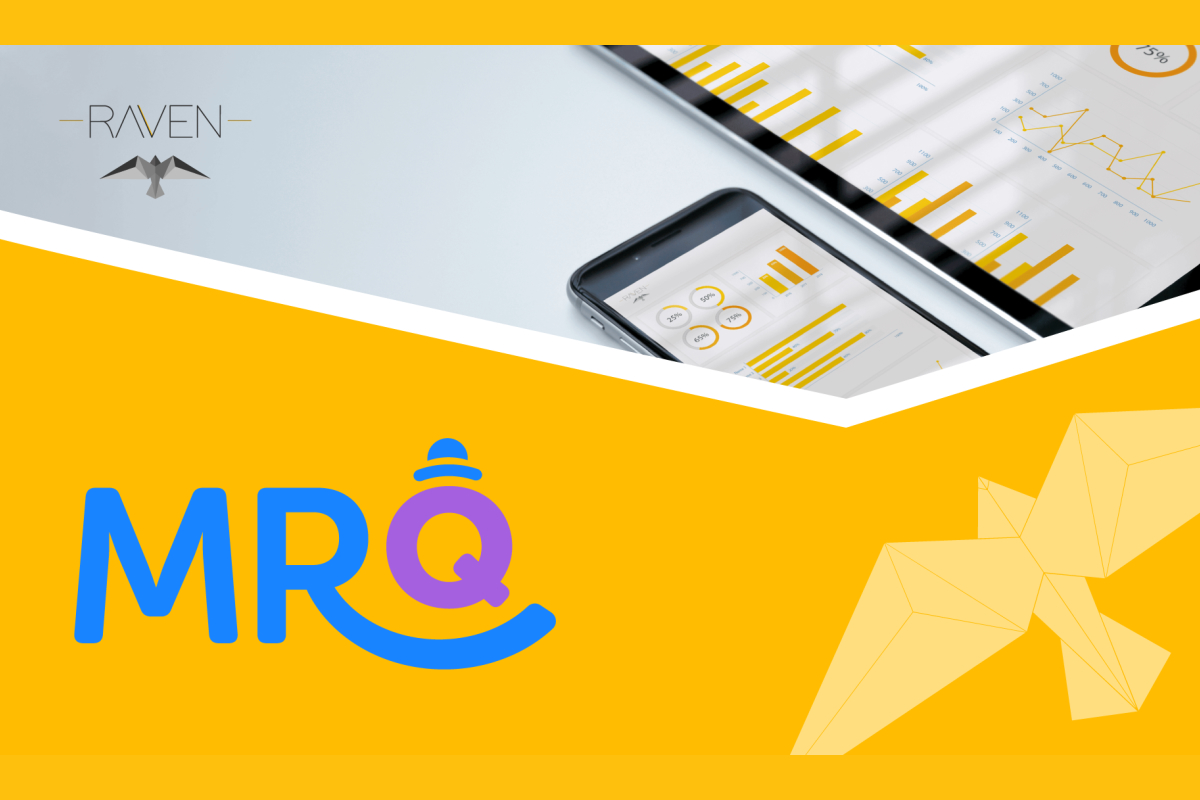 Reading Time:
2
minutes
Two of the industry's most disruptive i-gaming brands join forces, as innovative affiliate tracking platform Raven Track has partnered with Lindar Media to provide an integrated solution for its white-label casino, MrQ.com.
Value-added features such as compliance services and two-way API integration combine with targeting technology to optimise performance and generate affiliate commission calculations.
Raven Track is the latest venture of MD Warren Jacobs, who said:
"The Raven Track team can boast having more than 30 years of expertise in the online gambling sector, and we have first-hand experience dealing with a variety of challenges in affiliate tracking. This gives us a clear edge over competitors.
"We've been on both sides of the equation, and we understand the problems faced by affiliates and operators in today's market. It put us in a unique position to consider all facets of tracking, which allowed us to create the Raven Track platform.
"We launched the service to offer a bespoke service to a hand-picked group of partners, including global operator Betfred. The results were thoroughly successful, and even surpassed our expectations.
"Now, we are delighted to be working with such a dynamic brand as MrQ.com. We are keen to boost their marketing offering through the new features we have integrated on Raven."
Savvas Fellas, Managing Director at Lindar Media, added "Raven are a great fit for us as we continue to scale. We believe that investing in the very best technology should be at the heart of everything we do. Since MrQ.com have worked as advertiser/publisher with other platforms, we are confident in Raven's ability to streamline processes and accurately monitor performance, allowing us to focus on other growth areas of the business."
Besides the work with mega-brand Betfred, Raven Track has more than 20 brands currently onboarded across 7 affiliate programs, including award-winning brands like Kerching, Pots of Luck, and 21bets Casino. Combined, the platform already serves over 70 million clicks monthly.
The QL Gaming Group, Parent Company of BetQL, Acquires Accuscore and Raises Additional $1.1 Million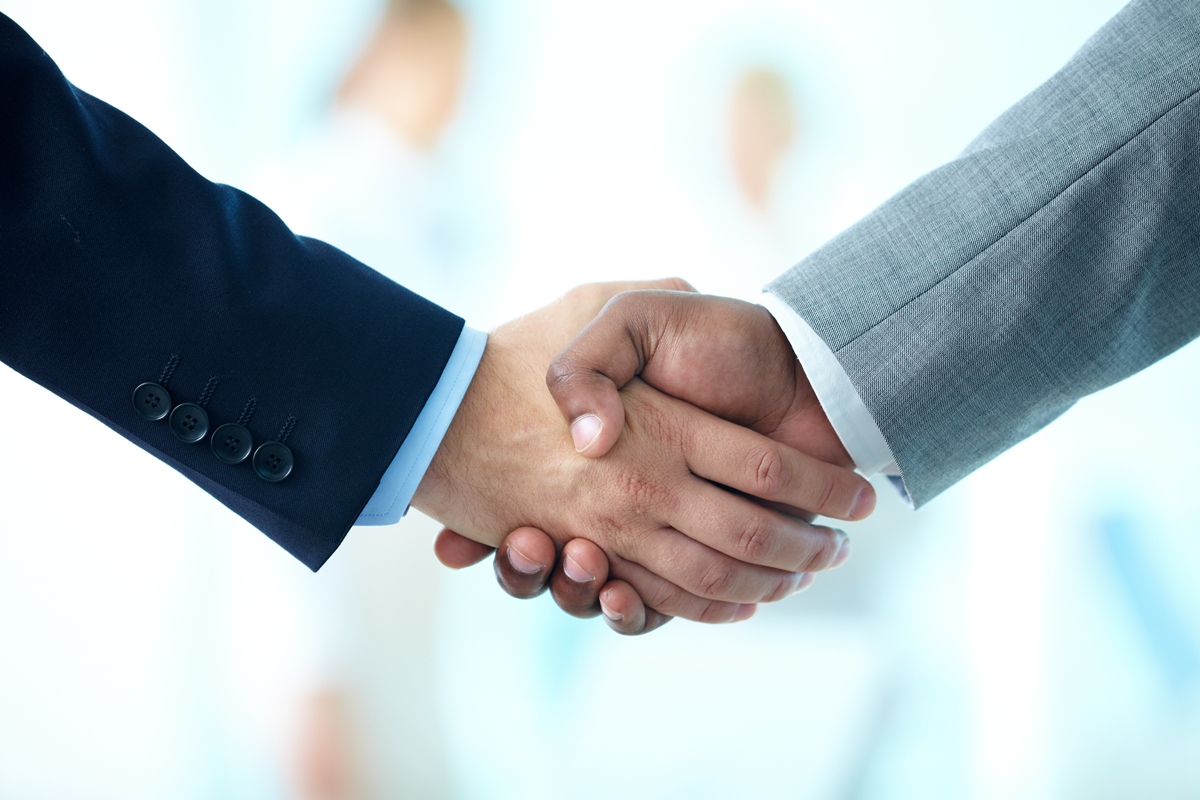 Reading Time:
2
minutes
The QL Gaming Group (QLGG), a leading direct to consumer sports data and iGaming affiliate platform, today announced an additional $1.1 million in funding, as well as the acquisition of Finnish sports simulation company, Accuscore. The combined announcement will expand the capabilities of BetQL, QLGG's sports betting analytics platform for casual bettors and will accelerate the launch of BetQL's player prop and in-game predictions and more sports like International pro soccer, tennis, golf and eSports.
The round was led by Tim and Todd McSweeney, with participation by Boston Seed Capital, Karlani Capital, Subversive Capital, Rob Seaver and Jere Doyle. QL Gaming, formerly known as RotoQL,  has now raised $8.3 million from investors that have also included the late David Stern, former commissioner of the NBA, John Kosner, Stern's former partner at Micromanagement Ventures and former William Hill chief Ralph Topping.
"Our thesis is betting properties with the best data and analytics will win, and our acquisition of Accuscore vastly increases our IP, grows our marketplace position and puts us in a very strong place as the sports world returns to active play in the near future," said Justin Park, QL Gaming CEO. "Our new and long term investors are very bullish on the casual gaming and sports betting market, and we are now poised to emerge stronger."
"We are thrilled to join QL Gaming," Accuscore CEO Tuomas Kanervala, added. "Their expertise around customer facing sports data products is unrivaled and will help both our B2C and B2B businesses. The latter will serve as the foundation for soon to be launched BetQL B2B that will help sportsbook operators and media companies acquire and retain bettors."
The injection of capital will be used to further accelerate BetQL's growth, which boasted a 200% increase in subscription sales from 2018 to 2019. In just 18 months of launch, BetQL has acquired over 300,000 free users, 10,000 paying customers and is already a seven figure business. Funds will also supercharge BetQL's burgeoning affiliate marketing business which has partnered with ten operators in Indiana, New Jersey, Pennsylvania and West Virginia.
QL Gaming initially launched in September 2015 as RotoQL to provide data and analytics to daily fantasy sports (DFS). "DraftKings and FanDuel's dominance of the regulated betting market in NJ can be attributed to their pole position in DFS," added Peter Blacklow, Managing Partner at Boston Seed Capital, who led the seed rounds for both QLGG and DraftKings. "The same is going to be true of QL Gaming and the media opportunity around betting. The team's mastery of engaging DFS players through data is carrying over seamlessly to sports betting audiences."