UK's Betting and Gaming Council announce new 10 pledge action plan for safer gambling during the Covid-19 crisis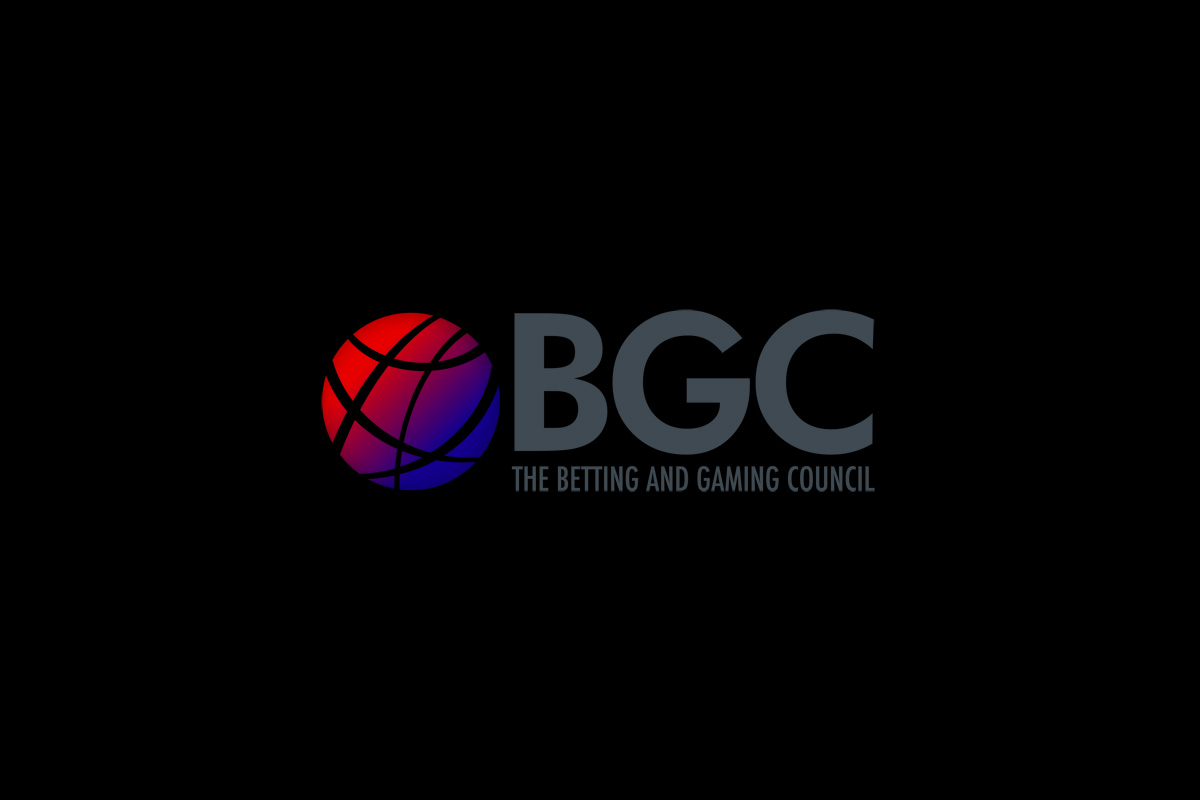 Reading Time:
2
minutes
The Betting and Gaming Council (BGC), the new standards body for betting and gaming which covers betting shops, online betting and gaming businesses and casinos, has announced a new 10 pledge action plan agreed with its regulated member companies, which sets out the standards expected of our members during the Covid-19 (Coronavirus) pandemic.
The 10 pledges build on actions and interventions that BGC members do as part of safer gambling operations, however the BGC will now require heightened monitoring, tailored responses and new action to address the unprecedented situation of social distancing and home working. Although overall gambling has fallen dramatically with the absence of sport and due to the closure of betting shop and casino closures, the BGC's pledges will come into force immediately to help ensure that the highest safeguards are in place and action is taken to protect anyone betting online who may be more vulnerable as a result of the crisis.
The BGC supported the Gambling Commission, who last week demanded increased consumer protection and responsible marketing. The new pledges demonstrate the BGC's determination to ensure the highest standards are implemented and cover the following areas:
1. Increase safer gambling messages across all sites and direct to all customers
2. Step up interventions if customers increase time and spend beyond normal pre-crisis patterns
3. Actively promote deposit limits
4. Action to ensure appropriate and responsible advertising including monitoring volume
5. Report all illegal, rogue advertising from black market online operators
6. One-strike-and-you're-out policy where affiliates breach pledges
7. Signpost help to GAMCARE and the National Gambling Helpline and GamStop for self-exclusion
8. Commitment to ensuring funding for Research Education and Treatment (RET)
9. Welfare checks and well-being help for staff
10. Supporting the Government's 'National Effort' with volunteers and facilities
Commenting on the 10 pledges, Michael Dugher, BGC chief executive, said:
"In this time of national crisis, with so many people self-isolating and social distancing at home, it is vital that we do everything possible to ensure safer gambling and to protect potentially vulnerable or at risk people.
"We all know that levels of gambling have plummeted not just because of betting shop or casino closures, but because of the absence of sport, which is also fundamental to online betting. Although gambling levels have dropped during the COVID crisis, our commitment to safer gambling is being stepped up. It is important that we help our customers stay safe and in control of their gambling during these difficult times. That's why BGC members have developed a 10 pledge action plan that will help govern members throughout this crisis.
"Increasing safer gambling measures with more monitoring and customer interventions, stepping up safer gambling messages and measures like promoting deposit limits, together with a tough crackdown on affiliates and calling out rogue black-market operators, will make a big difference. We are also signposting professional help and are committed to funding Research, Education and Treatment (RET).
"The betting industry supports tens of thousands of jobs up and down the country, and we are equally determined to support the Government's National Effort through helping with volunteers and facilities".
Source: BGC
MakerDAO Partners with FirstBlood Technologies Competitive Gaming Platform "Earn DAI for excelling at the most popular Esports games available today"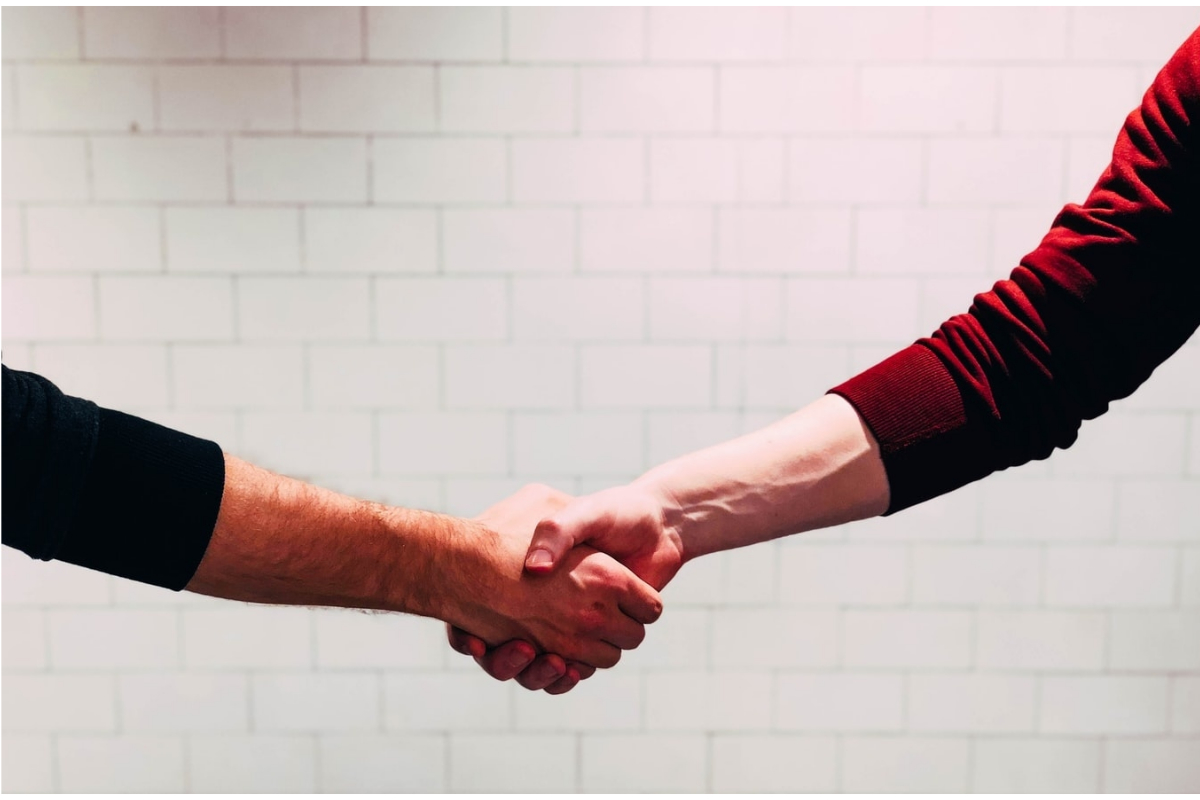 Reading Time:
2
minutes
Today, ​FirstBlood Technologies​, the ​online competitive ​gaming ​platform and maker of Gaming Blockchain Dawn Protocol that lets ​esports​players challenge the field and win real rewards for excelling at their favorite games,​is integrating with ​MakerDAO​ to bring decentralized stablecoin integration to the ​FirstBlood Platform​. MakerDAO, the protocol behind the popular ​DeFi stablecoin Dai​, will enhance accessibility for enthusiasts and professional gamers alike by offering rewards in DAI to competitive gamers playing on FirstBlood. This signals an immense victory for gamers, and allows for permissionless cross-border payments to be made in what is arguably the most popular DeFi crypto-token available today. While the FirstBlood Platform supports it's own native token $Dawn the addition of an algorithmic stablecoin sweetens the prize pot for gamers all around the world.
Joe Zhou, the Co-Founder and CEO of FirstBlood, says "we aim to leverage the massive DAI community and facilitate blockchain adoption into the world of competitive gaming. With players competing from every continent, payments in cryptocurrencies will simplify barriers to entry for users, and provide a stable and secure environment for players to earn rewards for rising to the challenge." Of the partnership, Rune Christensen, CEO of the Maker Foundation and co-founder of MakerDAO, had this to say, "the borderless, decentralized nature of Dai makes it the perfect stablecoin to use as in-game rewards for FirstBlood players. The stability, transparency and ease of use of Dai will let players spend more time focused on competing and less time sorting out how to manage their rewards."
To celebrate the partnership, MakerDAO is offering 10,000 DAI in prizes to sign up and compete on FirstBlood. All prizes will be paid in Dai. The details are as follows:
Beginning the 3rd week of November 2020, FirstBlood players will have an opportunity to compete against each other in the newest game-integrated on the FirstBlood Platform, Call of Duty: Warzone.
On the third Monday for the months of November, and December of 2020 and January 2021, FirstBlood will host the Maker Monthly tournament, which will have a $1,500 prize pool, payable in Dai.
Starting November, 4th, 2020, FirstBlood will host the Daily Dai with a prize pool of $100 each day for 40 days.
Events are available for players on PC, Playstation, and Xbox.
To sign up and get started, simply visit the FirstBlood platform and create an account at https://app.firstblood.io​.
iSoftBet wins Compliance Outstanding Achievement Award at Vixio Global Regulatory Awards 2020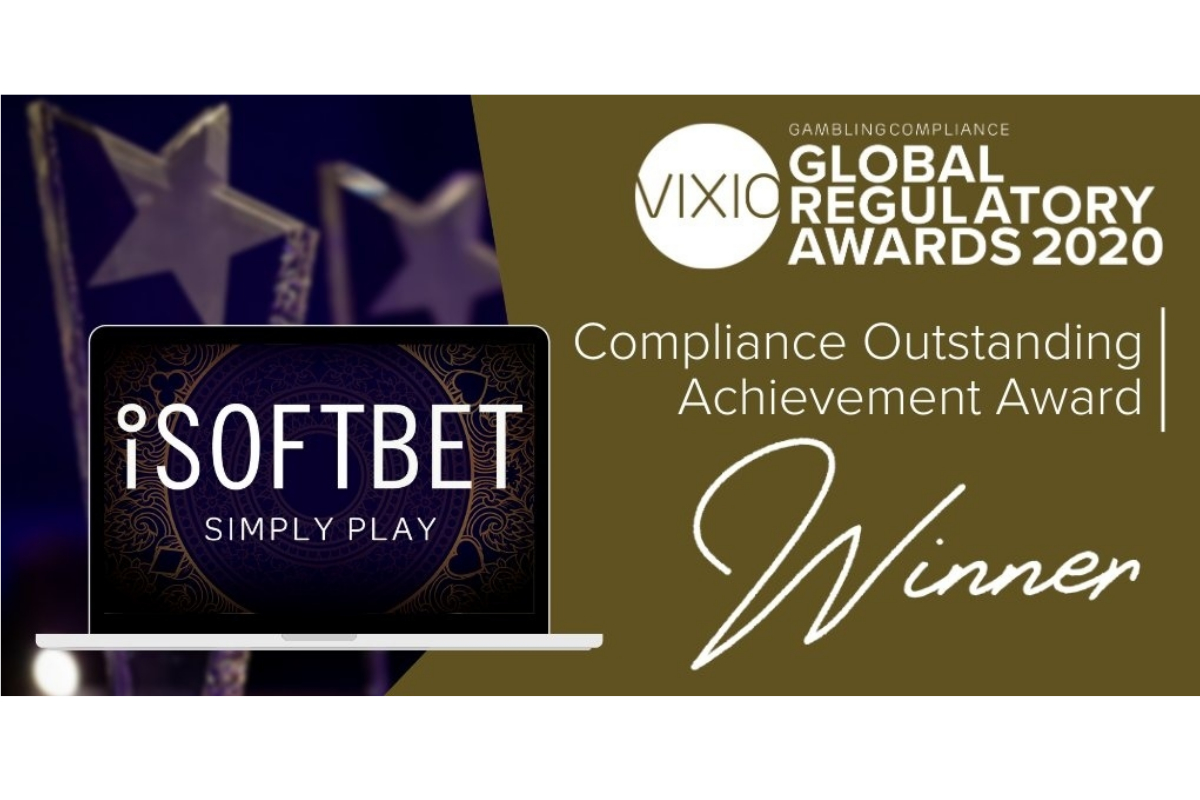 Reading Time:
2
minutes
Supplier recognised for impressive 12 months that saw it enter five new territories
iSoftBet, the leading online games supplier and content aggregator, has won the Compliance Outstanding Achievement Award at this year's Vixio Global Regulatory Awards, the most prestigious compliance accolade in the gaming industry.
iSoftBet was named the winner in the category following an outstanding 12 month-focus on becoming one of the most compliant and successful suppliers across established and newly-regulated markets.
The supplier's compliance team has been at the forefront of managing a raft of changes to existing legislation in markets such as the UK, and has finalised certification in Sweden, Switzerland, Malta, Colombia and Bulgaria, a huge accomplishment with only a few suppliers achieving this level of global compliance excellence and coverage. The provider has recently completed the German regulation process, continuing its regulatory achievements. iSoftBet is currently active in 19 regulated markets across the globe.
The iSoftBet compliance team's experience, knowledge and commitment has meant the business is fully compliant, licensed and certified in more markets than its competitors. As a result, iSoftBet is live with some of the world's largest tier one iGaming operators, helping them generate record revenues within a fully compliant and therefore safe and responsible framework.
Nir Elbaz, CEO of iSoftBet, said: "I am extremely delighted and proud of the company's achievements this year. Compliance is central to our decision making and is one of the pillars in our company culture and we pride ourselves on investing in and employing the best talent to understand the industry. It is at the core of allowing us to bring amazing gaming experiences to the player and our partners.'
 Mark Halstead, Compliance Manager at iSoftbet, said: "It's great to see the compliance team being a drive for excellence and this is a fantastic acknowledgement of our hard work over the past 12 months."
Microgaming introduces new poker offering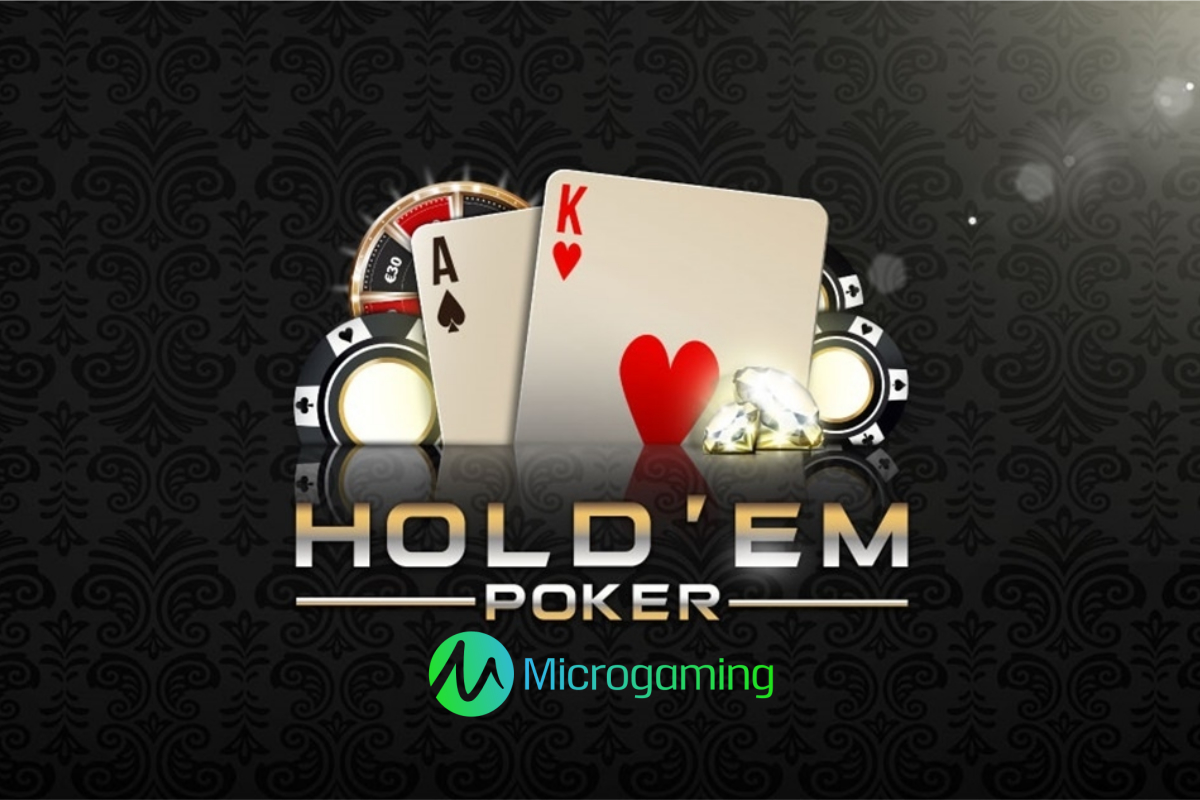 Reading Time:
< 1
minute
Committed to supplying operators worldwide with a diverse portfolio of casino games, Microgaming will soon be adding a new type of poker product to its online offering.
The news comes just months after the closure of the Microgaming Poker Network (MPN), which provided online poker players with unique and entertaining gaming experiences for more than 16 years.
Hold'Em Poker is the first in a full suite of exclusive poker games scheduled for release by Microgaming, with follow-up titles such as Lucky Showdown set to be revealed in the coming months.
Representing a new strategic direction for Microgaming, Hold'Em Poker is a sophisticated brand of classic Texas hold'em which aims to immerse players in a realistic poker room environment, delivering an exclusive online casino experience. Offering a fresh take on an iconic poker gamevariant, the game is a fast-paced €5 buy-in Sit & Go tournament specifically optimised for mobile, spinning in a new random prize pool wheel mechanic and introducing a progressive jackpot that seeds at an impressive €25,000.
Microgaming will debut Hold'Em Poker during an exclusive release phase with select customers on 1 December, with the game's global launch scheduled for 9 December.
"Hold'Em Poker will add a new dimension to our online casino vertical, introducing a range of fun and exciting poker games to our platform. Designed to appeal to both poker and casino players, these games will deliver even further choice to our customers as we continue to diversify and innovate our content offering." – said, John Coleman, CEO at Microgaming.