Set off on a wild adventure with Traveling Treasures Brazil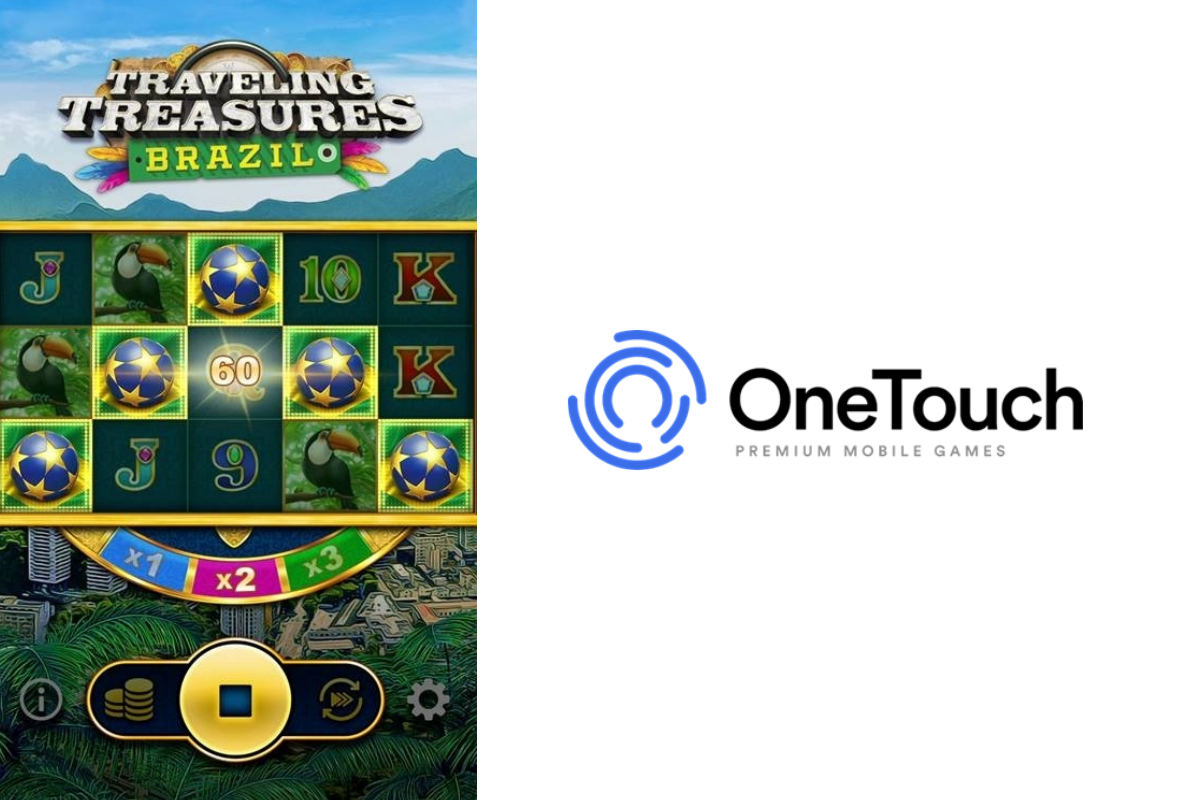 Reading Time:
< 1
minute
OneTouch continues accelerated growth into emerging LatAm market with thrilling new release
Mobile-first games developer OneTouch has continued its push into Latin America with the release of latest slot offering Traveling Treasures Brazil.
Featuring an abundance of vibrant Brazilian-themed symbols and cascading reels, the suppliers' latest game release invites players on a journey to the land of Samba to discover a treasure trove of free spins and multipliers that can lead to huge cash rewards.
Three or more scattered wilds offer players 10 free spins, while the multiplier increases successive wins by one and six during regular game play and three and eight in free games.
The new game comes as OneTouch continues to accelerate its growth plans in the emerging LatAm market following the appointment in March of Unai Concha Olabarrieta as Business Development Officer.
Ollie Castleman, Head of Marketing, OneTouch, said: "We've challenged ourselves to significantly grow the OneTouch brand throughout LatAm and Traveling Treasures Brazil will appeal to a wide variety of players in this rapidly growing gaming market.
"It's crucial that we continue to add a wide range of innovative and highly engaging content to suit a host of player demographics and we're confident players far and wide will enjoy this release."
OneTouch is quickly becoming one of the most trusted and recognised suppliers across all markets. Its full range of slots and classic table games can be played at www.onetouch.io.
East Africa's iGaming Industry A Prime Opportunity For Growth And Expansion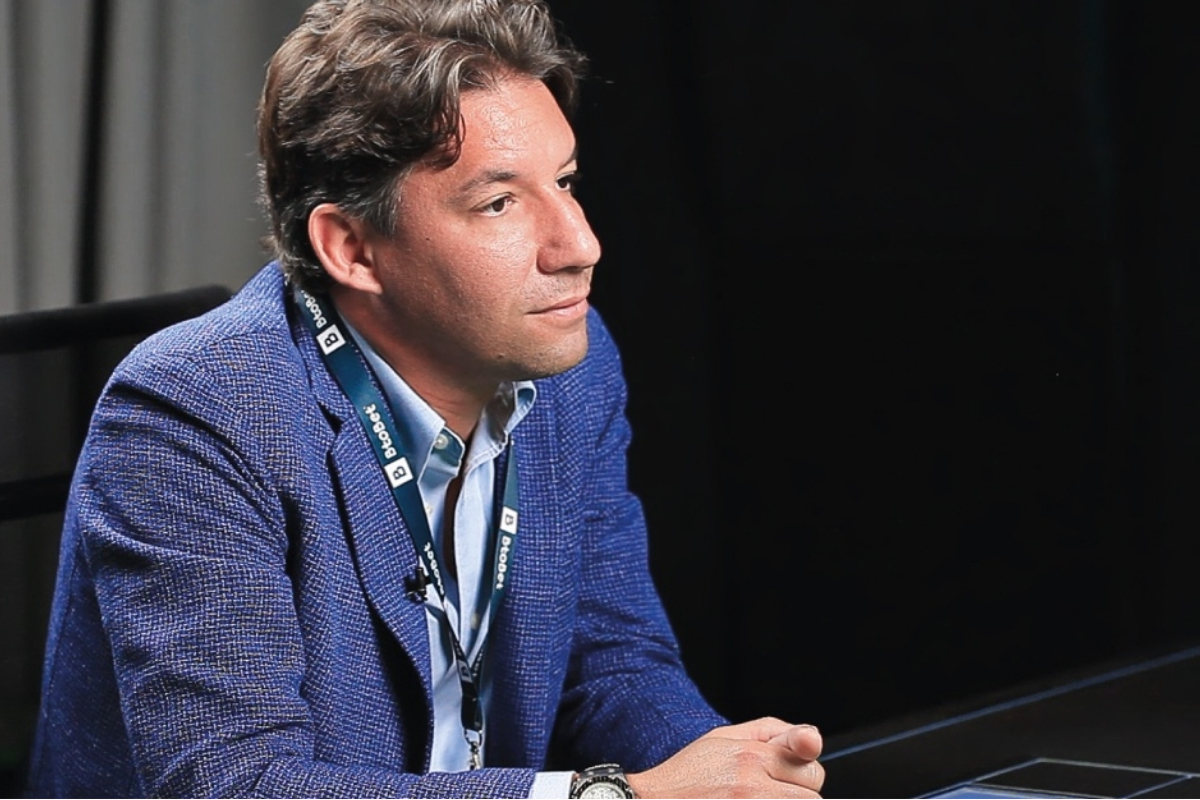 Reading Time:
3
minutes
East Africa is one of the regions in Africa that is garnering the most attraction when it comes to the betting and gambling industry. We meet Alessandro Pizzolotto, STM Gaming's CEO and Certified Partner of BtoBet in Africa what he thinks about the subject and how the region could further evolve in the short to medium term.
Is it your opinion that sports betting is more rampant in Eastern Africa? Why?
There is no doubt that the popularity of sports betting in the whole of Africa derives from the huge popularity of sports across the entire continent. The popularity of sports, especially football, has been further highlighted in recent years with the huge success of African players in major European leagues. One could make reference to Napoli's strong Senegalese centre-back Kalidou Koulibaly, Arsenal's Gabonese striker Pierre-Emerick Aubameyang, and Liverpool's Sadio Mane, amongst many others.
Nonetheless with numbers at hand, a report published by Dublin based research firm "Research and Report" clearly indicates that the iGaming industry in the Sub-Saharan region is seeing an increase in the number of millenials who make use of mobile phones to place bets. The report states that the eastern region in Africa, with Kenya and Uganda as the primary examples, is at the forefront of the continent's gambling market.
How did weak laws and regulations offer the perfect environment for the growth of gambling in Eastern Africa?
I wouldn't state that East African markets are afflicted by weak regulations. The M-Pesa and SMS payments conundrum that resulted in Kenya last year was in effect a demonstration that local regulations do work, and in blocking these vital payment systems to the country's largest operators the Kenyan government was effectively cutting the operators from millions of customers.
Whilst one can argue to great length regarding the escalating enforcement measures that were introduced by the government, this does not in itself demonstrate a weak regulatory framework that would benefit black or grey markets.
Does East Africa have more nations that participate in sports betting than any other African region? 
To understand why the iGaming industry has registered stronger growth in Eastern Africa than in other regions one has to understand the payment gateways and services available, which are fundamental to the industry. East Africa is undoubtedly at the forefront of the entire continent when it comes to payment gateways, especially mobile money. It is a known fact that from a financial inclusion perspective Africa is still lagging behind more established markets, such as Europe.
Yet when it comes to East Africa, the region – with countries such as Tanzania, Uganda, Kenya and Rwanda – is a global leader in regards to the highest per capita registered and active mobile money accounts, and volume of mobile money. The region has the fastest growth in mobile money accounts and in each country the number of mobile money accounts surpassed the number of bank accounts.
The phenomenon of mobile money has been ongoing in the East African region since 2007. The roots of mobile money lie in Kenya with the launch of M-Pesa by Vodacom . With the lack of financial infrastructure in the region and the cost of mobile phones dropping rapidly in that same period, mobile money spread quickly through the rest of East Africa.
If one were to compare two leading markets in Africa – Kenya from the East African region and Nigeria from its Western counterpart – one would find huge discrepancies from this perspective. Whilst in Kenya 56% of the population aged over 15 years have an account with a financial institution, on the other hand 73% report having a mobile money account. At the same time the situation cannot be more different in Nigeria, with 39% of the population having an account with a financial institution and only 5.6% having a mobile money account. This obviously has a very strong impact on the iGaming industry.
Nonetheless this situation is set to change in the short to medium term, especially with the continuous expansion of companies such as MTN Africa and Airtel Africa across the whole continent. Such an expansion will pave the way for a true pan-African payment gateway facilitating money transfers, deposits and withdrawals when it comes to the regional iGaming industry.
Pariplay Inks Deal with Renowned CODERE Online to Solidify Presence in LatAm and Spain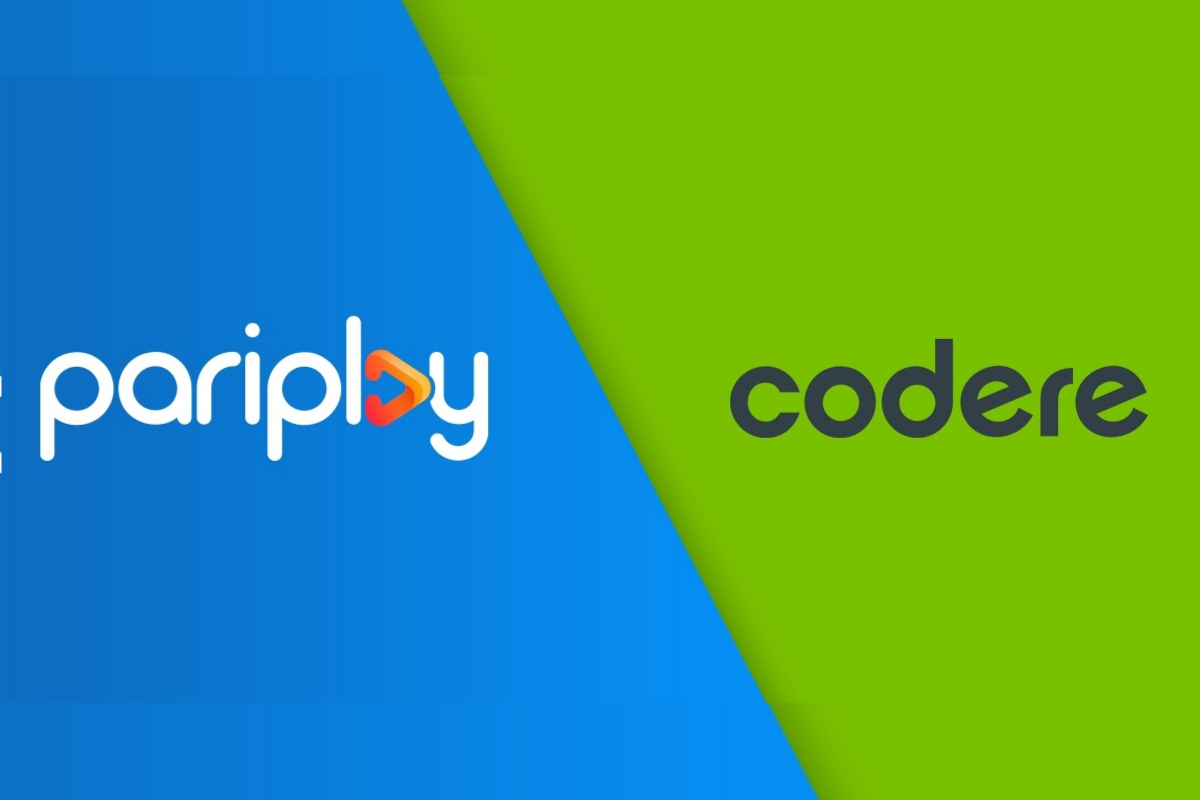 Reading Time:
2
minutes
Pariplay Ltd., the No. 1 aggregator and content provider behind innovative products including the Fusion™ aggregation platform and the Ignite Studio development programme, has today announced it will be partnering with CODERE Online, a dominant player in the Spanish-speaking iGaming market. The agreement will see Pariplay's innovative casino content supplied to three of the company's popular gaming sites in Mexico, Colombia and Spain.
Since its founding in 1980, CODERE has held a position of leadership in the core business lines and geographic areas where it operates. It is recognised at a global level for its land-based presence in the European (Spain and Italy) and Latin American (LatAm) markets (Argentina, Mexico, Colombia, Panama and Uruguay), where it operates thousands of gaming-related paraphernalia and locations. The powerhouse quality of CODERE's LatAm presence is also prevalent in its online operations and iGaming offerings, which Pariplay is proud to now be associated with.
This landmark partnership follows Pariplay's expansion in Mexico at the start of 2020 and will see its unique and engaging Fusion™ content made available to even more LatAm players through CODERE.mx and CODERE.co. As Pariplay prepares to add Colombia to the growing list of regulated markets in which it operates, CODERE will be one of the country's first operators to offer Pariplay's engaging casino content to its players.
In addition to Pariplay's expansion in LatAm, its catalogue of high-quality propriety and third-party games will also extend to players in Spain's own expanding market via CODERE.es. iGaming revenues in the country grew 12.5% year-on-year in Q1 2020, according to Spanish regulator Dirección General de Ordenación del Juego (DGOJ).
Pariplay's recent upturn in partnerships in these Spanish-speaking regions furthers the company's commitment to strategic growth throughout the regulated gaming space. Partnering with the international renowned CODERE Online, will continue to elevate the prominence of Pariplay's portfolio of exciting game content, including titles like Dragons of the North and Jackpot Fortunes. The agreement will also benefit CODERE's offering by providing them access to Fusion's unified single approach to content delivery to increase ROI.
Moshe Edree, COO at CODERE Online said: "We're thrilled about this deal with Pariplay as its industry leading games portfolio is exactly what we need to provide our market-specific brands and their players with a more segmented content offering. Launching the partnership by using their cutting-edge Fusion™ aggregation platform in the Spanish market will help us to enhance our customer centricity and innovation, further amplifying our standing as a market leader."
Christine Lewis, Pariplay's recently appointed Chief Commercial Office and Manager Director Malta said: "We're delighted to partner with a ground-breaking operator like CODERE Online, which possesses a multi-market caliber that makes it a great strategic fit for our business. Aligning ourselves with CODERE's innovative approach and having our content offered on their various gaming sites, will drive an exciting collaboration that promotes expansion across a collection of emerging regulated markets."
How the Regulatory Environment for Online Gaming is Evolving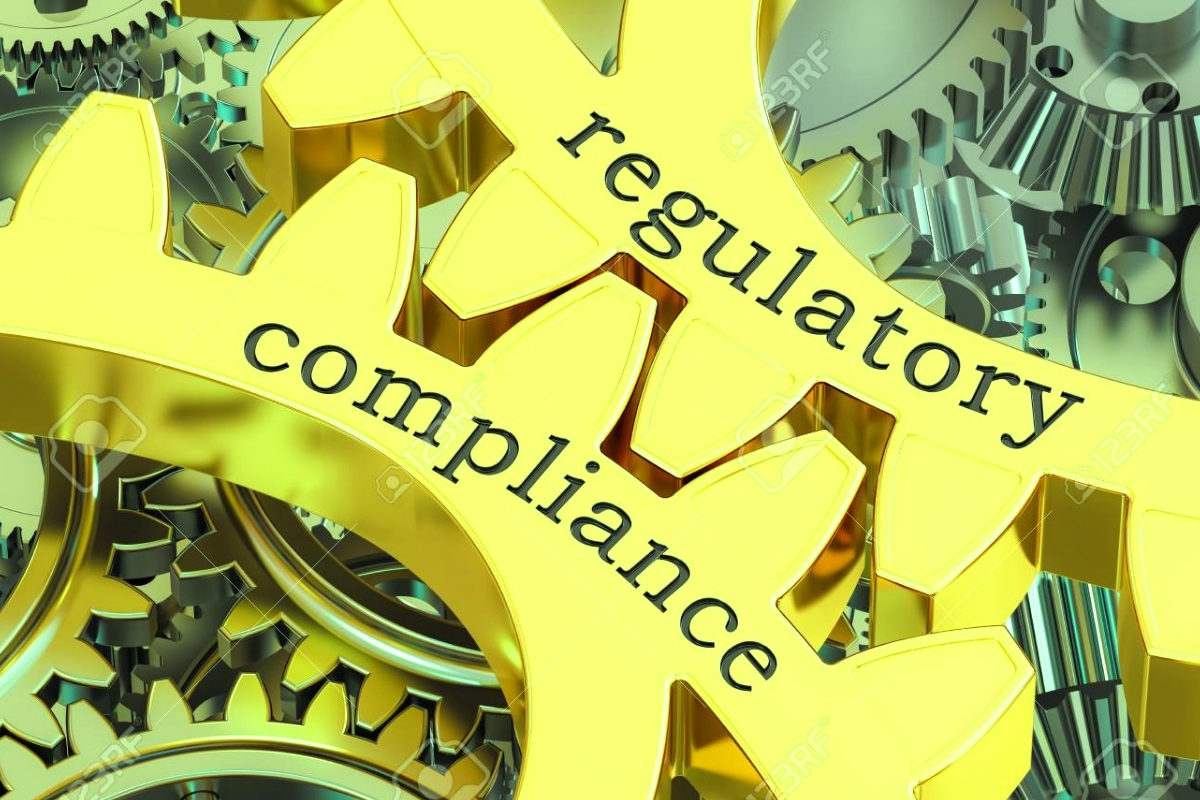 Reading Time:
4
minutes
In many countries, online gaming isn't part of the regulatory environment. That's because most gaming laws were passed long before the Internet came along. Where online casinos are allowed, the rules aren't written in stone.
They change frequently, often to adjust tax rate or raise regulatory standards. That said, the world is slowly changing its stance on online casinos. An industry traditionally rejected by politicians and lobbyists is now welcomed, albeit with fast-changing rules.
Below is an overview of the evolving regulatory framework of online gaming globally.
Emphasizing Transparency
If you have visited an online casino lately, you must have realized they are more transparent than ever before. They no longer hide their license numbers, office addresses or contact details.
Instead, they provide every piece of information you need.
Online casinos aren't suddenly transparent out of their own kindness. They've been directed to become more open with their customers. That way, no one has to create an account and spend money at a gaming site based on misleading information.
That transparency is pretty crucial when it comes to payments and bonuses. On the one hand, you want to know about fees, limits and processing times beforehand. On the flip side, you want to accept bonuses only after you understand their terms and conditions.
Of course, not all casinos are entirely transparent. In many cases, you'll need to read their terms and conditions to discover the nitty gritty of their services. For example, they might reveal their bonus wagering requirements beforehand. But they could hide information about withdrawal limits in their terms and conditions webpages.
Encouraging Social Responsibility
Social responsibility has been a trending topic for the past five years. It's something everyone involved in the online gaming sector wants to talk about for selfless or business reasons. In Britain, the UKGC requires operators to have tools and partnerships with programs that can help problem gamblers.
It also works with non-profit organizations to help raise the standards for safe casino gaming or to help players in some way. With that in mind, nearly every online casino in Britain has a way of preventing casino harm.
At some websites, you get software to restrict your weekly and monthly budgets. Also, you receive a hotline or link to a website you can call if you need intervention. These days, online casino also works with Gamstop—an NGO that helps casino players self-exclude from gaming websites in the UK.

How Gamstop Works
Gamstop provides you with an online form on which you fill your name, date of birth, email address, mobile number and home address. You also specific how long you want to be excluded from online casinos: six months, one or five years.
After that, it circulates your information every online casino licensed by the UKGC. It also orders them to blacklist you for the time you specified. After your self-exclusion period is over, you can contact Gamstop to deactivate your account.
Unfortunately, your records don't just fade away. Every online casino gets a memo that you've registered for Gamstop's program in the past. Some casinos might then reject you fearing you could still have problem gaming.
There's an alternative, though, and you can find more information here. But basically, it helps you find safe casinos not regulated by the UKGC. Also, they don't work with Gamstop, so you don't have to worry not finding a gaming website.
Regional Regulation in North America
In both the US and Canada, online gambling regulation is now a regional issue. In the US, states legalize and regulate the industry. In Canada, provinces make the rules and authorize operators to run online casinos.
There are several more countries where online gaming is regulated on a regional level:
Germany, South Africa and Australia, to name a few. And all of them cite one benefit: it's easier to regulate gaming markets within a province or state compared to national level.
Will Britain follow suit? Unlikely. The UK shows no signs of taking away the gaming regulatory mandate from the UKGC and genuinely so. For a long time, Britain has been a paragon of how to regulate online casinos professionally and transparently.
As such, the focus isn't be on devolving online casinos. It is on regulating it properly regardless of who does it. After all, the majority of countries aren't large enough to devolve online gaming.
Relaxed Advertising Laws
For a long time, most countries had strict gambling advertising rules. Some nations like Spain still have prohibitive advertising laws for remote gaming companies. But generally speaking, the world is moving towards an environment where operators can market their content freely.
For example, online casinos are no longer prohibited from advertising on television. Sure, they can't run adverts during the day. But they have an allocated time when they can market their games and bonuses.
Likewise, they can also advertise on websites and mobile apps. The only restriction is to avoid running ads on websites frequented by children. Additionally, they can't involve young persons in their marketing efforts.
Expanding and Privatizing Gaming Businesses
In many countries where online gaming is legal, operators didn't always have the freedom to offer all gaming positions. In contrast, players didn't always have the choice on where they can bet on sports.
Instead, some countries used to run online gaming through monopoly government agencies.
Norway still uses that system. But more countries globally are privatizing gaming so that players have a variety of casinos to use.
In contrast, countries are also expanding their lists of allowed gaming positions. As a result, slot websites no longer have a limit on the number of machines they can provide. And they are not prohibited to provide certain games for any reason.
Conclusion
The online gaming industry is undergoing a progressive revolution. And it does not just mean there will be more gaming sites in the future. It means operators have more freedom on games to provide and how to market their services. In contrast, it means players have access to more and better gaming platforms.