Start Your Engines! PlaySugarHouse.com In New Jersey Is Taking Bets On Virtual NASCAR Races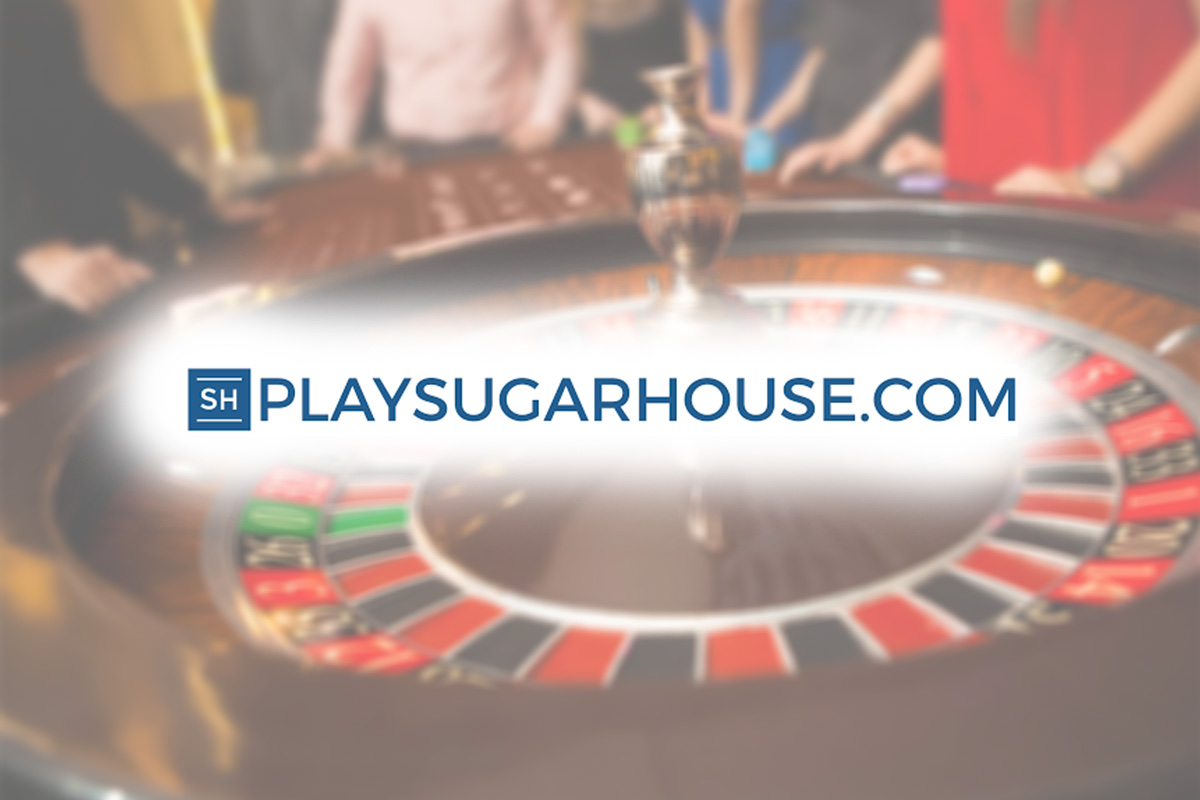 Reading Time:
2
minutes
PlaySugarHouse.com is among the first sportsbooks in the U.S.  to drop the flag on virtual NASCAR races.  The sportsbook has been approved by New Jersey regulators to offer betting on the 2020 eNASCAR iRacing Pro Invitational Series.  New Jersey players will now be able to place bets on a virtual auto race and the first race in the series they can bet on is the Toyota Owners 400 in Richmond on April 19.
The Cup Series races are as realistic as can be, featuring real stars of past and present including Jimmie Johnson, Kyle Busch, Clint Bowyer, Denny Hamlin and Dale Earnhardt Jr.  The series of races, which started March 22, are being broadcast on FOX Sports during typical NASCAR broadcast times and have been huge hits drawing over a million viewers to the fierce iRacing competition.
"We are happy to be able to offer such an exciting and competitive entertainment event," said Mattias Stetz, C.O.O of Rush Street Interactive, which operates PlaySugarHouse.com.  "It's also fun to see how these talented drivers will compare in the virtual world of competitive racing."
The eNASCAR iRacing Pro Invitational Series is offering exclusive entertainment on the premier motorsports racing simulation; the same one used for years by NASCAR's biggest stars to prepare for real world race events. This form of virtual sports is different than others because the simulator offers a full NASCAR experience down to the dynamics of the car and the real-life differences between track surfaces being raced on. Ultimately, the eNASCAR iRacing Series offers a competitive edge that traditional console videogames just can't match.
The virtual racing schedule is designed to follow the NASCAR Cup Series schedule, which had to be postponed due to the Covid-19 pandemic. Along with the Toyota Owners 400, the virtual NASCAR series includes the Geico 500 at Talledega and the Cup Series race at Dover and looks to make virtual stops at fan-favorite tracks from coast to coast.
ABOUT RUSH STREET INTERACTIVE:
Founded in 2012, Chicago-based Rush Street Interactive (RSI) launched its first betting site, PlaySugarHouse.com, in New Jersey in September 2016.  The company subsequently made history by becoming the first operator in the United States to offer a fully integrated online sportsbook and casino.  In addition, RSI was the first company to launch legal online sportsbooks both in Pennsylvania (PlaySugarHouse.com) and Indiana (BetRivers.com) as well as being the first to open a legal sportsbook in the state of New York (@ Rivers Casino in Schenectady) and, most recently, in Illinois (@ Rivers Casino in Des Plaines).  RSI also operates in-casino sportsbooks at Rivers Casinos in Pittsburgh & Philadelphia and at the historic French Lick Resort in Indiana.  BetRivers.com is also the exclusive official sportsbook partner for the Philadelphia Flyers & Wells Fargo Center.  RSI was the first US-based gaming operator to launch a legal and regulated online sportsbook in Latin America (Rushbet.co in Colombia).  Rush Street Interactive is also the developer and operator of a leading social gaming platform currently deployed at the group's affiliated land-based casinos and selected third party partners.  Rush Street Interactive was named "Mobile Operator of the Year" in North America at the EGR North America Awards 2019 and "American Operator of the Year" & "Casino Operator of the Year" at the American Gambling Awards in 2019. For more information, visit rushstreetinteractive.com.
SOURCE Rush Street Interactive

Anton Bogushev is the new Partnership and Sales Lead at WePlay Holding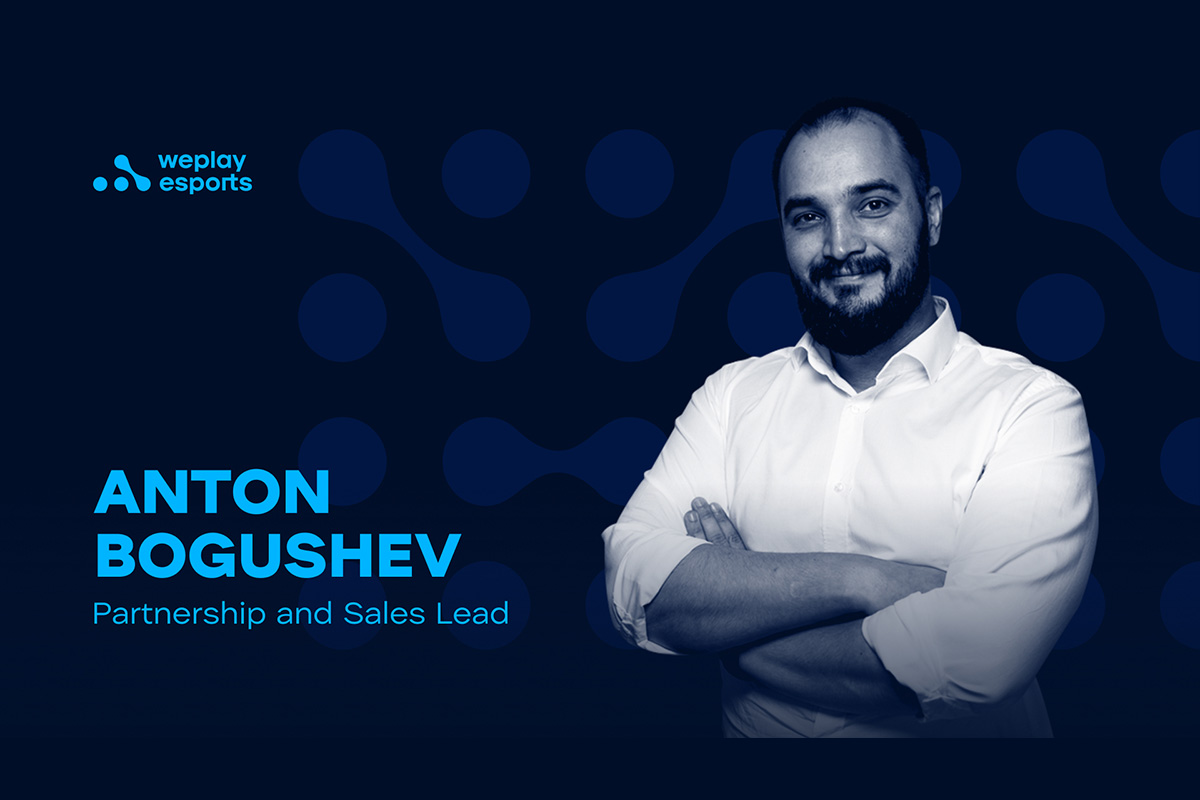 Reading Time:
< 1
minute
Anton has re-joined the WePlay Esports media holding company. He will continue his work, now as the partnership and sales lead. He held the position of business development manager at WePlay Esports until February 2021.

His main areas of work are new partnerships, business development, and media rights.

"My main focus right now is attracting new partners for the holding. We are interested in cooperation with brands from both within and outside the esports industry, for example, the FMCG sector, car manufacturers, financial services, etc. There is a wide range of brands that could get many benefits from collaboration with WePlay Holding and I'm here to help both sides play a win-win game," says Anton Bogushev, partnership and sales lead at WePlay Holding. 
Because of the worldwide audience of WePlay Esports' tournaments, Anton will work with brands and advertising agencies from various regions. The new partnership and sales lead, being part of the business development department of WePlay Holding, will help the media holding company to develop its own esports ecosystem to the benefit of viewers, players, and brands all over the globe.
Esports Premier League 2021 hits 1 million registrations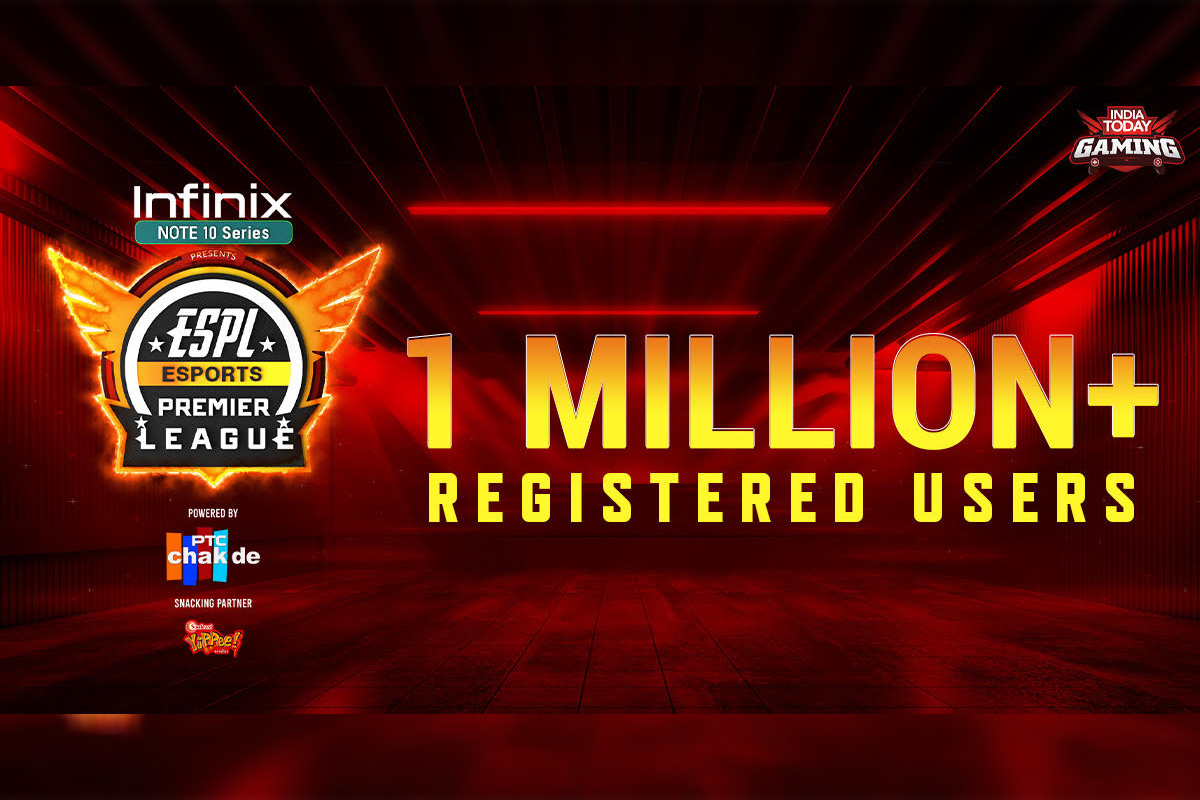 Reading Time:
2
minutes
The inaugural edition of the nation-wide Esports league, Esports Premier League (ESPL) 2021 has seen an unprecedented response among the gaming community with massive 1 million registrations and has just concluded the last user registration phase. The registrations for the event went live on June 16, 2021. Due to the COVID-19 pandemic, Season 1 of the league is being hosted virtually for two and a half months. ESPL 2021, which has Infinix smartphone as the presenting sponsor, is being played under the aegis of a gamer-centric campaign #ESPLGameSeFame that encourages players to showcase their top game and get recognized in the industry.
India's first-ever franchise-based Esports league for Free Fire, ESPL, is preparing for the Second Level of the tournament. Out of the more than 1 million registered users, about the top 400 players from 88 teams will move to Level 2, where the top 8 invited teams of India join the mix. This will take the total number of teams to 96 teams in the level. These teams will be divided into 8 groups of 12 each to compete for the top 8 spots. The top 8 teams will represent the 8 regions of ESPL.
At the end of Level 2, ESPL will have the best Free Fire teams from India. The scale of the tournament highlights ESPL 2021 as the platform for all the Free Fire players to showcase their skills. The tournament crossing 1 million registrations serves as a testament to outline the importance of the platform. This number also points to the gradually increasing interest in Esports in India. Most of the gamers signed up to take part in the tournament in the last few days of the registration phase and this number is a testament to the far-reaching impact and popularity of the league in the gaming space. Prize money for ESPL 2021 is a whopping INR 25 lakh. In the initial phase itself, the league has managed to create a strong buzz and catch the attention of gamers with its high-octane and nail-biting matches in the game Free Fire.
"The astounding figures we have for the registration numbers of ESPL 2021 itself validate our position in the Esports sector. We are extremely happy by this overwhelming response to the inaugural edition of India's first-ever franchise-based Esports league. What these amazing numbers tell us is that Esports is set to create history in India — both in terms of its growth as well as the interest, it is rapidly garnering among India's youth. Competitive Esports events like the ESPL are setting the bar very high and propelling the industry to greater heights. The second phase of the league has all the action and current scenario working as a catalyst for our league, so be assured of a rocking & entertaining season," said Mr. Vishwalok Nath, Director, ESPL.
This phase has a lot more in store, as exciting live action will be available on OTT giant Disney+ Hotstar, Free Fire official streaming platform Booyah and Malayalam OTT platform Koode alongside official YouTube and Facebook channels of India Today and Aaj Tak and its websites.
BLAST team up with Twitch and Amazon ahead of inaugural Apex Legends event BLAST Titans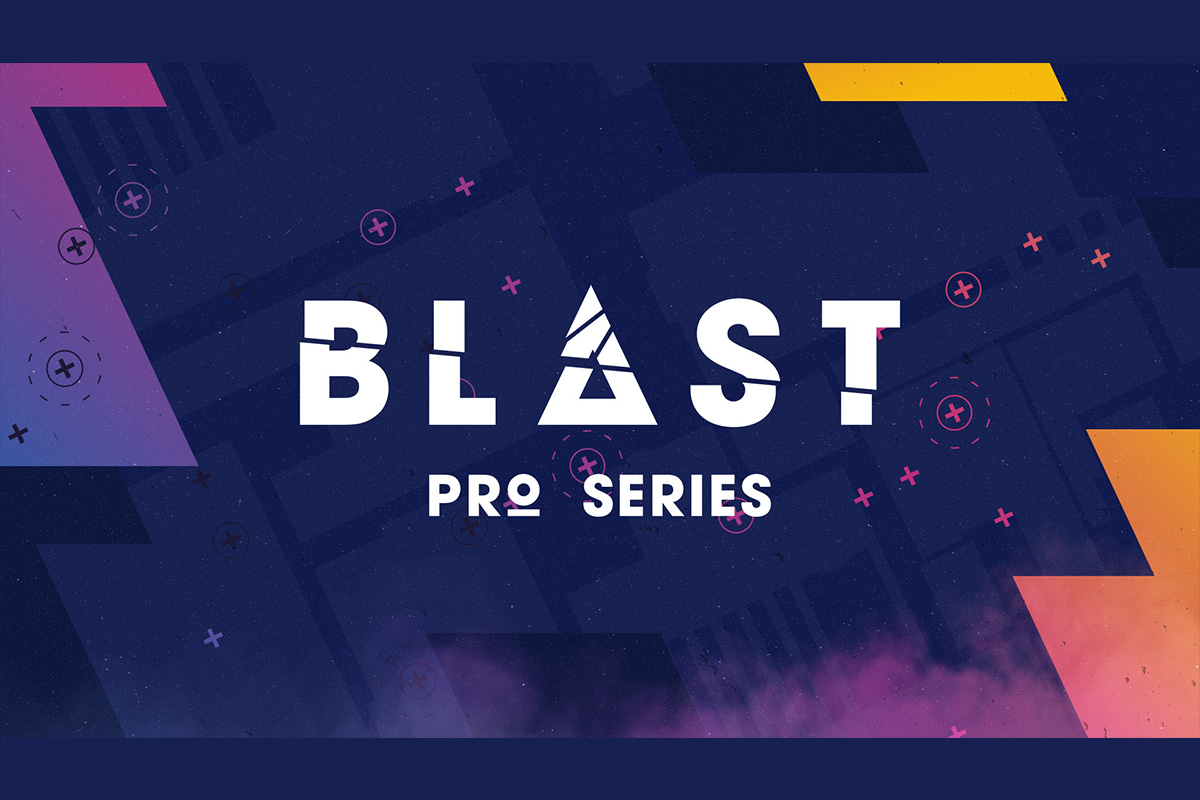 Reading Time:
2
minutes
BLAST will team up with Twitch and Amazon ahead of this week's inaugural Apex Legends event BLAST Titans – where Europe's best teams will compete against each other for a €40,000 prize pool.
Twitch and BLAST will work together to focus on enhancing viewer and fan experience of the tournament through unique features like Twitch chat and Drops – that will reward fans tuning in and watching the second weekend's Arenas Mode action unfold online.
As part of the deal, BLAST Titans will broadcast exclusively on Twitch, where the English language broadcast will be shown live from Twitch.tv/BLASTTV.
Amazon will own the 'match predictions' segment of the broadcast and social media activations, providing visibility to its Prime Gaming and online shopping offering. BLAST and Amazon will also work with influencers to engage the Apex Legends community throughout the tournament, offering a more integrated viewing experience to fans.
Leo Matlock, VP of Commercial at BLAST, said: "BLAST Titans is our first venture into the fast-growing game of Apex Legends and we're thrilled to have two premium brands on board in Twitch and Amazon, this collaboration will help elevate the viewer experience for fans by integrating and capitalising on their leading channels."
"Working together with this holistic approach will help bring another exciting dimension to the tournament, adding to our renowned broadcast and production. Apex Legends has become a popular game with fans and provides another opportunity for BLAST, Twitch and Amazon to further grow and diversify our esports offerings."
Stuart Wettenhall, Business Development Director EMEA at Twitch, added: "Apex Legends has held a special place on Twitch since its launch and we are delighted to bring this event to our European community, providing them with a truly unique, live, interactive and engaging experience like no other."
Apex Legends has proved to be an in-demand game since its introduction in 2019. In April this year, EA announced the game had surpassed 100 million players, a 30% year-on-year growth and its esports event viewership had grown in line with the popularity of the game.
The inaugural BLAST Titans tournament (July 23-25 & July 31-August 1) will see 40 teams, including the likes of Gambit, Alliance and NAVI, competing online over two weekends of action with a €40,000 prize pool on the line along with added motivation of establishing themselves as the best team in Europe.
The first weekend (July 23-25) will be a double elimination battle royale event involving 40 teams, which will be made up of the top 20 European teams on recent form, 10 invited wildcard teams and 10 teams via open qualifiers. The second weekend (July 31-August 1) will feature the top 20 teams from weekend one, facing each other in the Arenas mode that was first introduced in the game only last month.
For more information please contact Joe Lovelace on email: [email protected] or [email protected] or via phone: +44 7779602441