BtoBet: Coming Out Successfully From The Current Sportsbook Scenario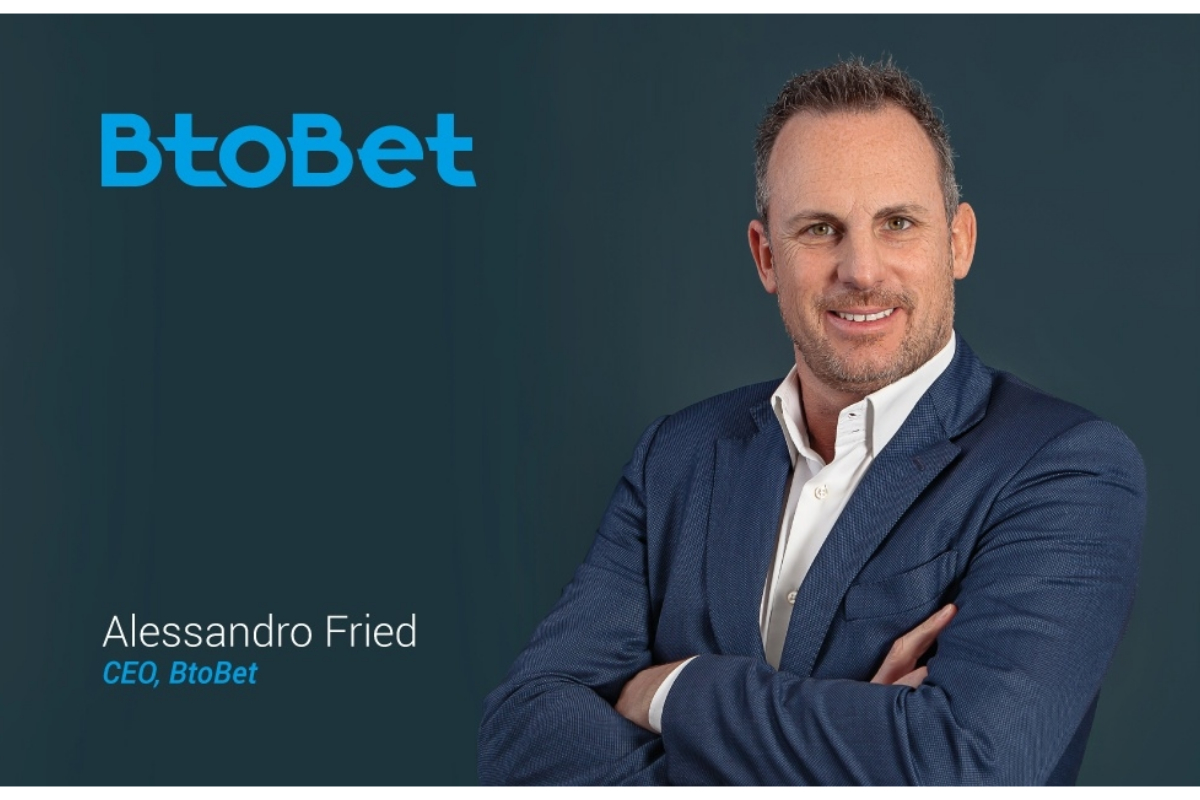 Reading Time:
5
minutes
Short-term mitigation plans could shape up a new industry on the long term
As the iGaming industry is adapting to the live sport events shortfall that has now taken the iGaming industry by storm, not everything is doom and gloom. Alessandro Fried, BtoBet's Chief Executive Officer, discusses the interim measures that operators are adopting to mitigate the gap created in the sportsbook vertical, and how eventually the industry will morph into a more diverse scenario based on the decisions that operators are taking at the moment.
In what way will the current situation impact the industry?
Everyone is expecting live sport events to surely resume shortly. They will be back, and with them the sports betting vertical will pick up where it left and bounce back. At this point in time the Italian top league clubs are all set to resume their training in a couple of weeks, whilst in Germany teams have already resumed with their preparations to final sprint of the Bundesliga.
However, it is true that the industry has undoubtedly been impacted. No one has ever imagined a scenario where live sports on practically a global level would be made unavailable. The pandemic and its consequences, with governments and authorities alike putting in place extraordinary measures imposing social distancing in order to curb the outbreak, has disrupted mostly those bookmakers who throughout the years have based their business activities on a retail network. The same applies for the retail casino outlets, with Las Vegas as the primary example, literally closing down its doors for business.
It is with this in mind that I expect a major shift in operators' strategies in the immediate to short term, with retail licensees seeking to migrate their business activities to the digital mediums, thus also mitigating for any future downturns in terms of retail customers.
Turnover from live sportsbetting is a major problem for most operators. However, have other verticals seen an increase in player engagement?
The current circumstances related to live sport events has had its major toll on those operators who have based their offering primarily on live football events, with the top leagues generating an ever increasing revenue stream as this form of gambling is nowadays being considered as an extension to the events themselves. Such are the number of followers that these events produce. However, the scenario has changed abruptly, and live sport events that on a daily basis averaged into hundreds of events have now been reduced to merely a handful. Live betting now comprises of football events in Belarus and Nicaragua, table tennis in Russia, and racing from the United States, Hong Kong and Australia. Which all in all amount to a rather limited content portfolio and will not make up for the loss of revenue that other major sport events generate.
Undoubtedly this translates directly to a significant loss in terms of turnover, with many industry experts expecting as much as 70% or even higher in terms of loss. On the other hand, and this needs to be highlighted, operators and suppliers alike have been agile in identifying new means of how to diversify the players' engagement across a broader portfolio of verticals.
One of the major verticals that has seen a major bump on the immediate term has undoubtedly been virtual sports, which nowadays is accounting as much as 40% in terms of operators' turnover. The same can be said with reference to the esports vertical and online casino vertical, with certain operators doubling their turnover in these verticals over a relatively short period of time.
How will the current situation impact the industry for the short term and the long term?
I reiterate that live sport events are resuming sooner rather than later. And I expect a high player engagement, if not actually higher, once the situation normalises itself. Does this mean that the industry will resume in its steps before the Covid-19 pandemic ensued? I highly doubt so. Even though there are few historical episodes which provide us with the required data as to how we will emerge from this situation, I expect the new more diversified content approach endorsed by the operators to stick also for the long term.
Operators are now seeing the opportunities that reside in other verticals. Since sport events have been cancelled, sportsbetting players have turned their focus to alternative betting products, be they virtual sports, esports, and online casino amongst other verticals.
In today's context, I expect this "cross-selling" to other verticals to become even more determining as we go forward, because the current situation will surely have a lasting effect even on people in terms of their gambling behaviour.
I also expect retail operators to adopt a diversification of their business strategies and move towards the online channels. Does this mean that the brick and mortar experience will be a thing of the past? Certainly not. Retail betting shops and casinos still offer a betting and gambling experience in their own unique way. On the other hand I do envisage an expansion to the digital channels to complement the retail offer, with operators necessitating of a diversification of their revenue stream whilst also being better placed to retain their current fold of players, and acquire new customers through targeted marketing campaigns.
You have mentioned that operators are opting to "migrate" their players from sportsbook to other verticals.
Sports betting is an activity that nowadays is considered by the players as an enhancement to the real live action. One should also state that the vast majority of players bet on the teams, leagues, and different sports categories which they usually follow, and of which they have a good knowledge and understanding. There is an emotional attachment to sports betting, which in itself is driving operators to seek creative solutions in order to close the gap created by this "live sports void" for the short term.
Not only are they integrating new, innovative and alternative vertical content. They are going to great lengths to ensure a high level of player engagement even on the sportsbook itself, by exploring and expanding markets – such as the props market – that have until now played a rather minor role in the sportsbook vertical.
Most of our partners are realising the benefits that this expanded sportsbook content can have also in terms of retaining their fold of loyal players.
More importantly nowadays we are assisting operators pushing in their bid to create and develop new vertical markets. This is a further indication that eventually we are going to have a better, and stronger scenario, where sportsbook will still reign supreme, but strong gains will be registered in other verticals as operators will seek to diversify ever more their revenue stream.
How is BtoBet assisting its partners in mitigating the short term effects, and possibly putting in place a strategy for the longer term?
For the past months BtoBet has focused on boosting all its verticals in order to place all operators in the position to determine which strategy they want to undertake for their target players, whether they want to focus on sportsbook, online casino, lotteries, virtuals, e-sports and fantasy sports.
Nonetheless throughout these times we are still investing and pushing to provide bookmakers with the best range of alternative vertical content, whilst at the same time keeping focused on delivering a long term plan ensuring our partners will reap benefits by adapting a player-centric approach.
This is why we have put a strategy for the short term period assisting all our partners with the introduction of special content including:
a daily selection of the most important horse-racing events,
a new and engaging novelty bet section,
extended E-Sports content,
a boosted odds fantasy league,
and a tennis game based on the outcome of more than 1 million matches.
We will also offer all our assistance to bookmakers and other operators in diversifying their business model by integrating a wider content for the Virtuals, with games from six leading industry providers natively integrated in the Btobet platform; an Online Casino portfolio consisting of an extensive list of over 8000 games from over 100 providers; and a wide selection of Lotteries, Instant Lotteries and Jackpots, with prizes up to €150 million.
Our past investments have also seen us launch a new retail solution, intended to not only boost the betting experience at the brick and mortar level, but also aptly enable operators to transform their non registered players into registered customers through a rapid registration process.
I am confident that the current sportsbook shortfall will be just a small blip in the radar for the majority of operators who optimise their business strategies, allowing them to reap major revenue increase opportunities from a wider verticals portfolio on the long term.
Rix.GG signs Joonas "Mognus" Salo to Rocket League roster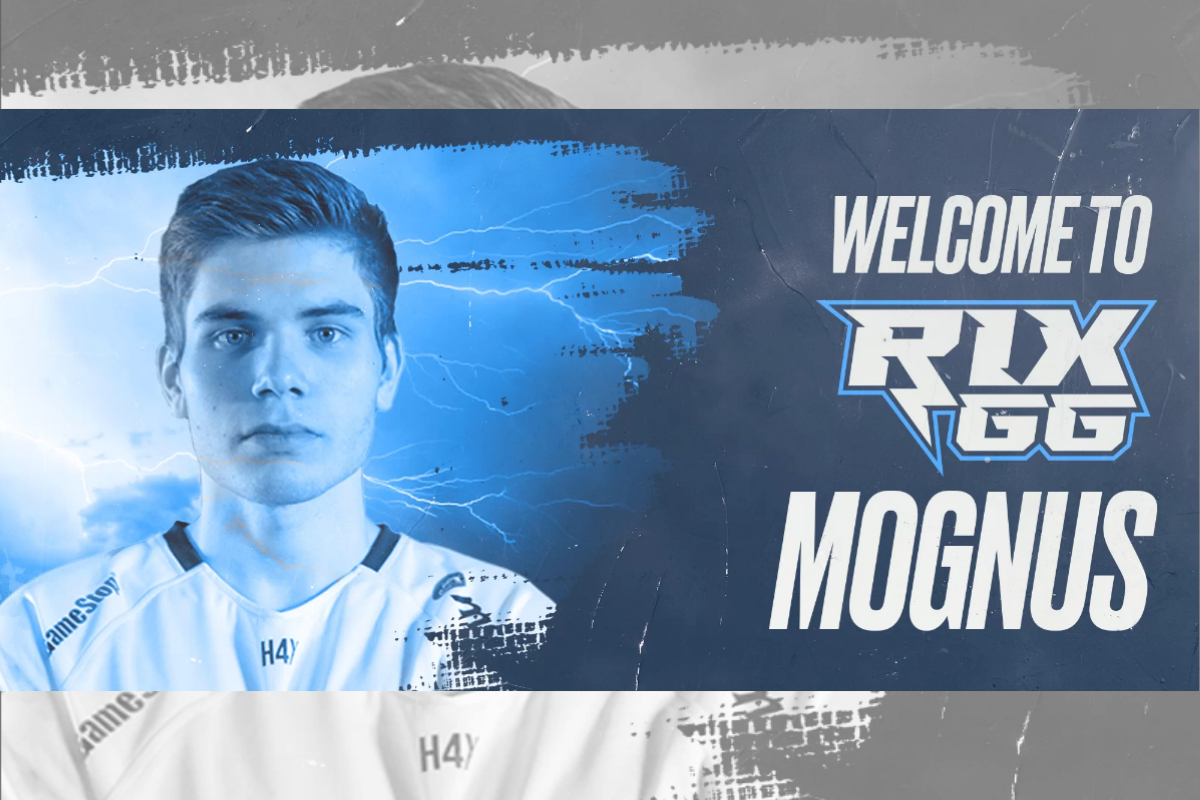 Reading Time:
2
minutes
Rix.GG, a new esports organisation, announces the signing of Finnish superstar Joonas "Mognus" Salo to its Rocket League roster.
Rix.GG's Rocket League roster ahead of RLCS X Winter Split will be:
Dan "Polar" Rees
Lorenzo "Dead-Monster" Tongiorgi
Joonas "Mognus" Salo
By signing Joonas "Mognus" Salo, Rix.GG is taking a hybrid approach to both nurture home-grown talent and bolster it with unrivaled expertise in Rocket League. Joonas "Mognus" Salo brings with him a wealth of experience, competing and winning at the highest levels of the esport. Rix.GG hopes the move will lead to the development of a winning team strategy to become one of the top Rocket League teams in the EU.
Jamie Lewis, founder, said: "We [Rix.GG] are doubling down on our efforts to build a top tier team and are delighted to have a world-class talent like Mongnus on board. We feel he is the perfect addition to our budding team."
Ibrahim Taylor, team manager, said: "Mognus is widely regarded as one of the most capable Rocket League players, someone that has seen great success for many years at the very pinnacle of competitive Rocket League. He also gels very well with the team and the great atmosphere is clear to see. Polar and Dead-Monster are both keen to continue to improve, with the experience and history Mognus brings he is the perfect person for them to combine with to take them to new heights."
Joonas "Mognus" Salo, said: "I'm happy to be joining Rix.GG as a new third player for its Rocket League team. They take good care of their players, so I know I'm in good hands. Immediately from the first scrim I noticed the potential that Polar and Dead-monster have. With my experience, I hope to bring more consistency to the table
and bring out the best of my teammates. It will definitely take some time, but I hope you can support me and my new team on this journey."
UltraPlay presents its new logo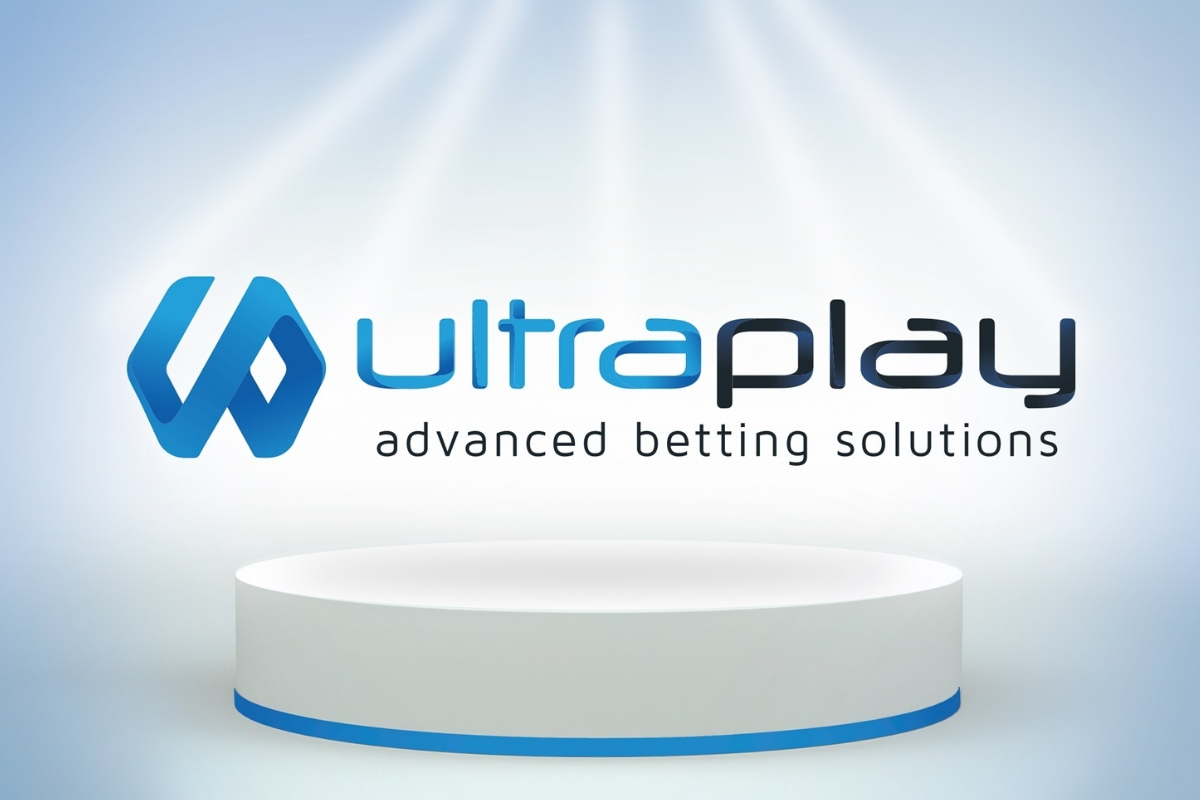 Reading Time:
< 1
minute
UltraPlay is thrilled to announce the first step of its enhanced brand identity – its new logo. It comes as a continuation of the UltraPlay's 10 year anniversary that was celebrated earlier this year.
Lyubomira Petrova, Chief Marketing Officer at UltraPlay has commented: "In 2020 the company turned 10 years on the global gaming industry. It's the perfect moment to reflect on what's been done and what would be our next decade's goals. When it comes to brand identity, it's this cornerstone of every company that sets the tone of who we are and what are our values, vision, and mission so that everyone in the company works as a winning team. That was our main idea when deciding to enhance our logo – to highlight our upwards direction and present our aim for the continuation of the excellence we bring to the iGaming industry."
The logo will be followed by the release of the redesigned corporate website that is going to be announced soon.
UltraPlay is unveiling that the new website will perfectly represent its brand identity and its mission to deliver the highest quality products and services that create excitement for online operators and third party providers. Created with the latest UX/UI trends, the new website will be easy to navigate, through its dynamic presentation of the company's products, and services, as well as catching the latest news from UltraPlay's media awareness.
Rabbit Entertainment a finalist in the SBC Awards as a rising star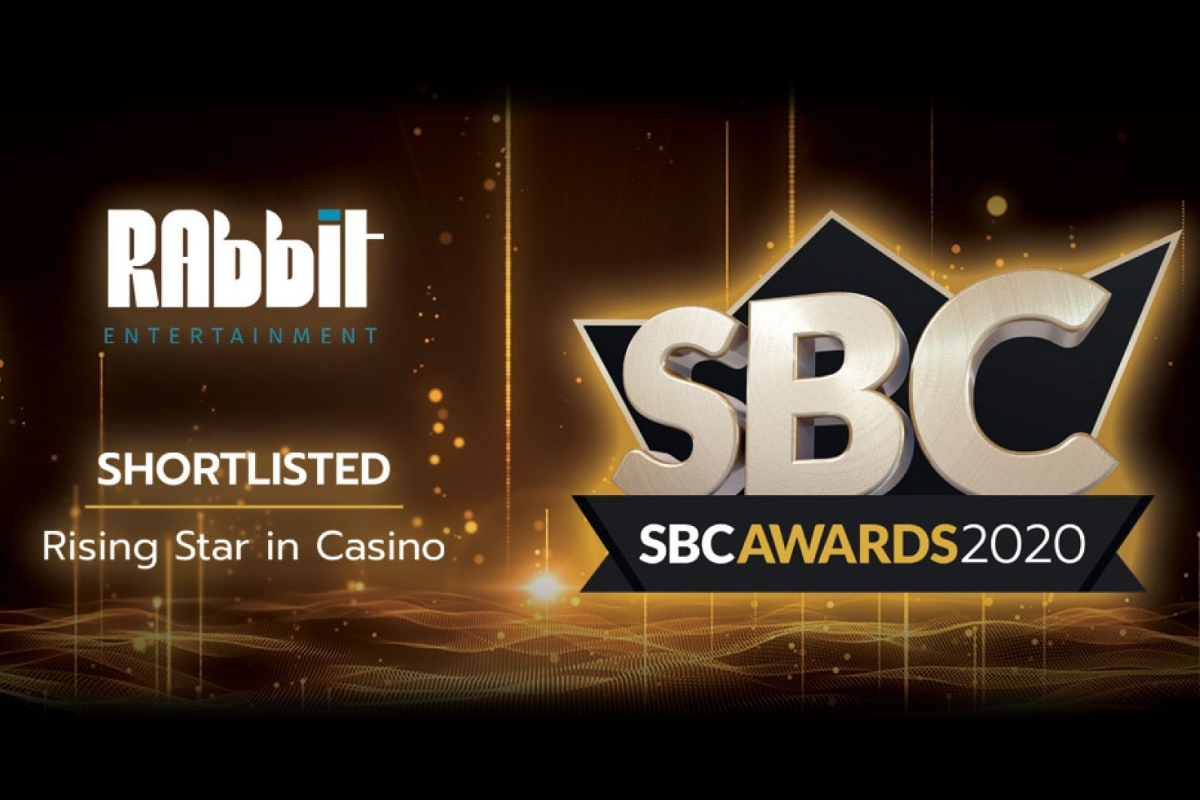 Reading Time:
2
minutes
Rabbit Entertainment has announced being shortlisted in the highly respected SBC Awards as a Rising Star in Casino, adding an air of expectation to the dynamic company's year end.
The SBC Awards are now in their seventh year, having become one of the most notable awards events in the global iGaming industry. The talented juries include several dozen reputable industry representatives and career professionals.
Rabbit Entertainment is a gambling entertainment company that has a multibrand strategy, operating three scalable brands – Lapalingo, Lord Lucky together with a third brand, BetandPlay, plus a number of brands in development, including VinceVegas. Each brand is designed to attract different customer categories and segments. Rabbit Entertainment branded online casinos offer games like slots, table games, and live casino from a wide range of world-class producers, its brands driving the business plan, growth and associated revenues.
Rabbit Entertainment's flagship brand Lapalingo is using design strategically to improve the customer journey and enhance the player experience.
Lapalingo's partners cover some of the world's biggest providers, to more experimental and boutique producers, giving Lapalingo a highly-differentiated gaming experience with a wide range of carefully curated titles from a roster of industry-leading game developers including NetEnt, Microgaming, Play'n GO, Merkur, Yggdrasil, Quickspin, Big Time Gaming, ELK Studios, NextGen, Endorphina and WMS, amongst others. In addition, Lapalingo is constantly working on expanding the portfolio by signing deals with more game suppliers, thrilling new titles are constantly appearing in Lapalingo's lobby.
Lapalingo aspires to serve players across a wide variety of jurisdictions and licensing requirements and as a casino available in multiple locations around the world, the website is available in English as the world's default language and language of business, as well as in German, while additional languages are envisaged shortly.
Lord Lucky is a brand licensed in Malta which provides a wide range of games across categories including: live games, jackpots, slot games and table games from Betsoft, Microgaming, GameArt, Evolution Gaming, 1×2 Gaming, Oryx and  RCT Gaming.
betandplay was launched earlier this year and is entirely focused on casino. With a games count of over a 1,000 different games, betandplay is the international gambling brand in the Rabbit Entertainment stable.
All investment over the past 12 months has focused on innovation in game provision and driving up the standards in customer service to put the player at the centre of everything that Rabbit Entertainment does, able to offer Generation Z digital natives and beyond a wider choice of offerings such as various types of games, jackpots and bonuses, on the go, via tablet or mobile.
Rabbit Entertainment Casino Manager Neil Ferris said: "Our business model has been reinforced by this SBC Awards shortlisting to focus on revenue streams from online casino and online sports betting, where we provide players with high-quality brand-driven experiences and top-notch service."