FreeBitco.in Organizes 10 Donation Hour events to Support Health Workers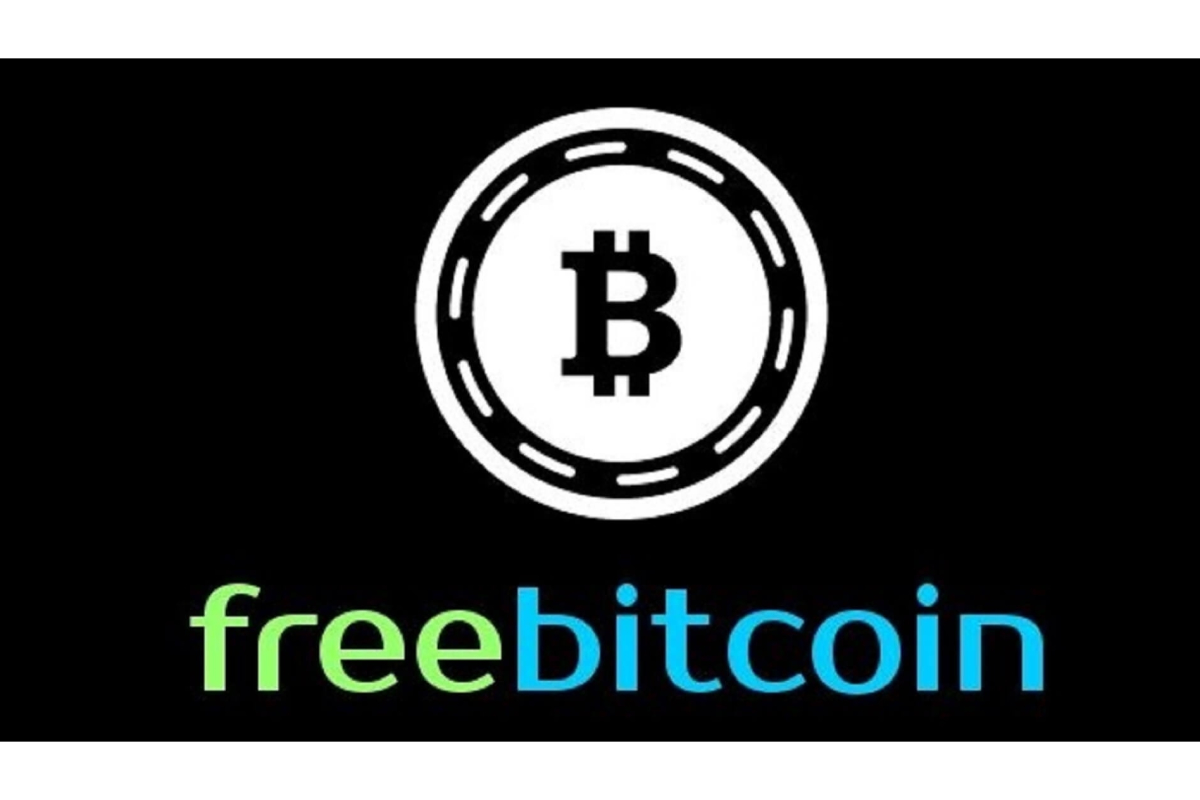 Reading Time:
2
minutes
In the 4 months since it was first detected, COVID-19 cases around the world have crossed two million, claiming over 125,000 lives, and counting.
Amidst this global pandemic, healthcare workers are selflessly working around the clock to treat the infected and to contain and prevent the spread of COVID-19. They are our first line of defense in the battle against the virus.
However, this fight is slowly and steadily turning into a "war with no ammo".
A Critical Shortage of Equipment
Doctors, nurses, and medical workers are reporting a lack of protective gear, including proper masks, medical gowns, and eye gear that serve to protect them from contracting the infection and in turn, spreading it to their families and others.
The situation is dire: hundreds of healthcare workers have been forced into quarantine in the US as the number of cases near 350,000. Nearly 10% of Italy's COVID-19 cases are healthcare workers themselves.
However, they keep fighting the pandemic so we can stay safe at home. And while at home, some of us are coming up with "novel" ways to support them:
The Crypto-Community Joins the Cause
FreeBitco.in, a leading bitcoin gaming website and free bitcoin faucet, is spearheading an initiative called the "#ThankYouHealthWorkers" campaign.
FreeBitco.in is donating 20% of the House Edge Revenue earned during 3-hour donation windows organized on selective days, to the Coronavirus Relief Fund.
The campaign took off with its first donation window on Tuesday, 31st March, raising almost 0.25 BTC in three hours. The second round went live on Sunday, 5th April, and FreeBitco.in raised 0.30 BTC.
The total proceeds, amounting to 0.53 BTC, have been donated to Direct Relief, an organization that is "coordinating with public health authorities, nonprofit organizations and businesses in the U.S. to provide personal protective equipment and other items to health workers responding to Corona (COVID-19)."
Ten more fundraising rounds have been planned for the coming weeks. Given below are the dates and time slots:
Sunday, 19th April: 02:30 – 05:30 UTC
Wednesday, 22nd April: 15:30 – 18:30 UTC
Saturday, 25th April: 22:30 – 01:30 UTC
Tuesday, 28th April: 19:30 – 22:30 UTC
Friday, 1st May: 21:30 – 00:30 UTC
Tuesday, 5th May: 11:30 – 14:30 UTC
Saturday, 9th May: 05:30 – 08:30 UTC
Tuesday, 12th May: 07:30 – 10:30 UTC
Monday, 18th May: 19:30 – 22:30 UTC
Friday, 22nd May: 19:30 – 22:30 UTC
If you'd like to support the masked heroes on the frontlines too, join the cause on the dates given above by following the steps given below:
Create an account at FreeBitco.in
Play the Bitcoin Dice game in the fundraising time slots on the given dates
FreeBitco.in will donate 20% of the house edge revenue earned to the fund
"The crypto-community is doing our best to put the technology to use for a great cause," said "wetsuit", the founder of FreeBitco.in. "We hope to do our part in rallying the community and contributing to relief for the real heroes in these tough times – the healthcare workers."
The threat is real, but so is the sacrifice. Stay home, stay safe, and join the cause by contributing to COVID-19 relief for healthcare workers. Share this article with as many people as you can with the hashtag #ThankYouHealthWorkers. If all of us band together, we could turn the tide against the coronavirus in no time.

While you were asleep: Australian start up makes $2.5 million in 6 seconds on IDO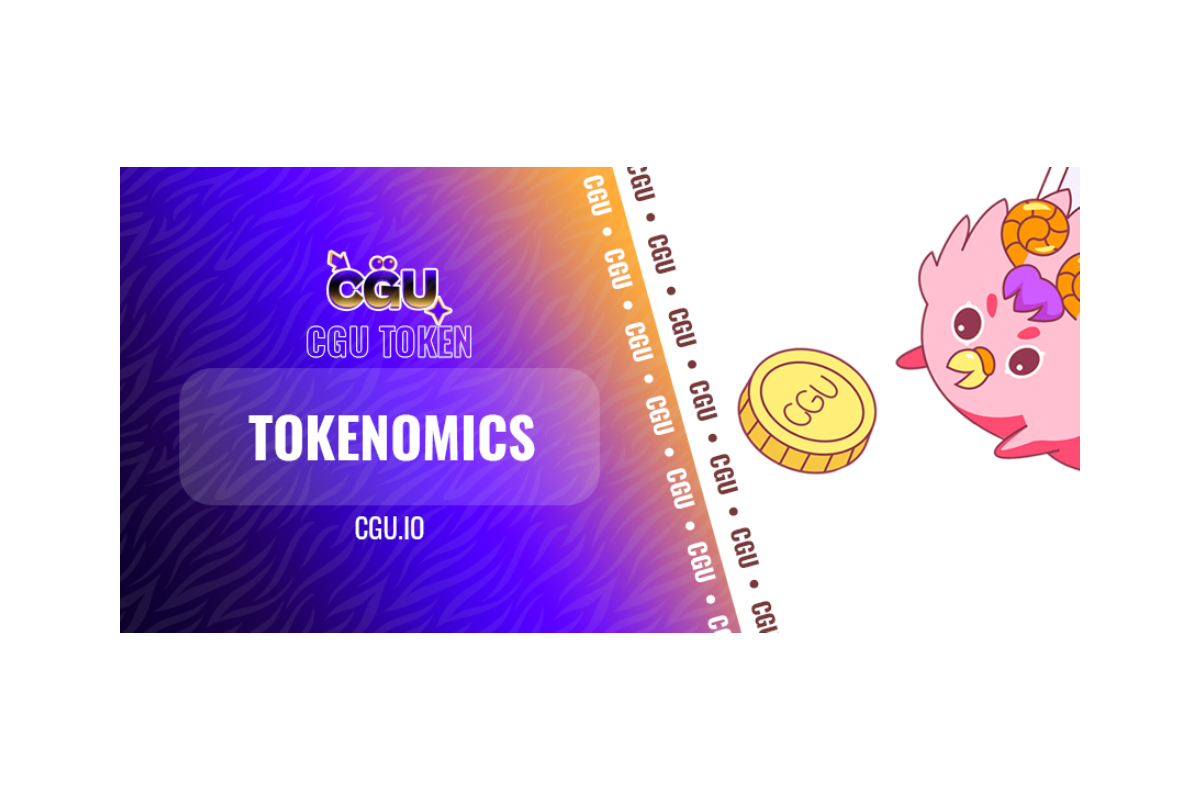 Reading Time:
2
minutes
A crypto platform Crypto Gaming United (CGU), which has joined the Australian crypto exchange TimeX on the 18th of october, made $2.5 million in a record-breaking six seconds since public token trading began. One of the co-founders of the project is a crypto-currency, DeFi and blockchain app entrepreneur Sergei Sergienko born in Russia.
CGU operates on the principles of uber-economy. Gamers don't need to spend money on the initial purchase of NFT-characters. The platform rents them out to players in exchange for a share of their daily income. Meanwhile the games themselves reward players with income proportionate to their in-game skill and performance.
The open market sale of GCU's tokens became the third and final investment round. For context, previously the seed and pre-IDO rounds had ended at $5 million and $10 million respectively. The tokens released during these rounds have a blocking period with a 3 year rights transfer schedule. This means that CGU's tokens are now only available on the secondary market.
There were 10 million the GCU tokens available for sale in total, at the price of $0.25 each. In 6 seconds after the market opened, all tokens had been bought out.
«Success of every project is always measured by the market. We never expected the demand to be high enough to sell all the tokens in under 6 seconds. This makes it even more pleasant to realize the importance of the gaming crypto platform CGU to the market, and to feel the support coming from the project's community» – the co-founder of the project Sergei Sergienko notes.
The next step for CGU according to Sergei is committing to the plan publicized in the token's emission prospect – the company intends to increase the number of active players on the platform to a hundred thousand in the nearest future. The gathered funds will also be used for creation and development of CGU and DAO communities for the project.
Overall, Crypto Gaming United attracted $17.5 million during the 3 investment rounds. The total volume of CGU's emission is 1 billion tokens, 26% of which belong to investors.
TRON and APENFT partner with Decentral Games to take GameFi to the next level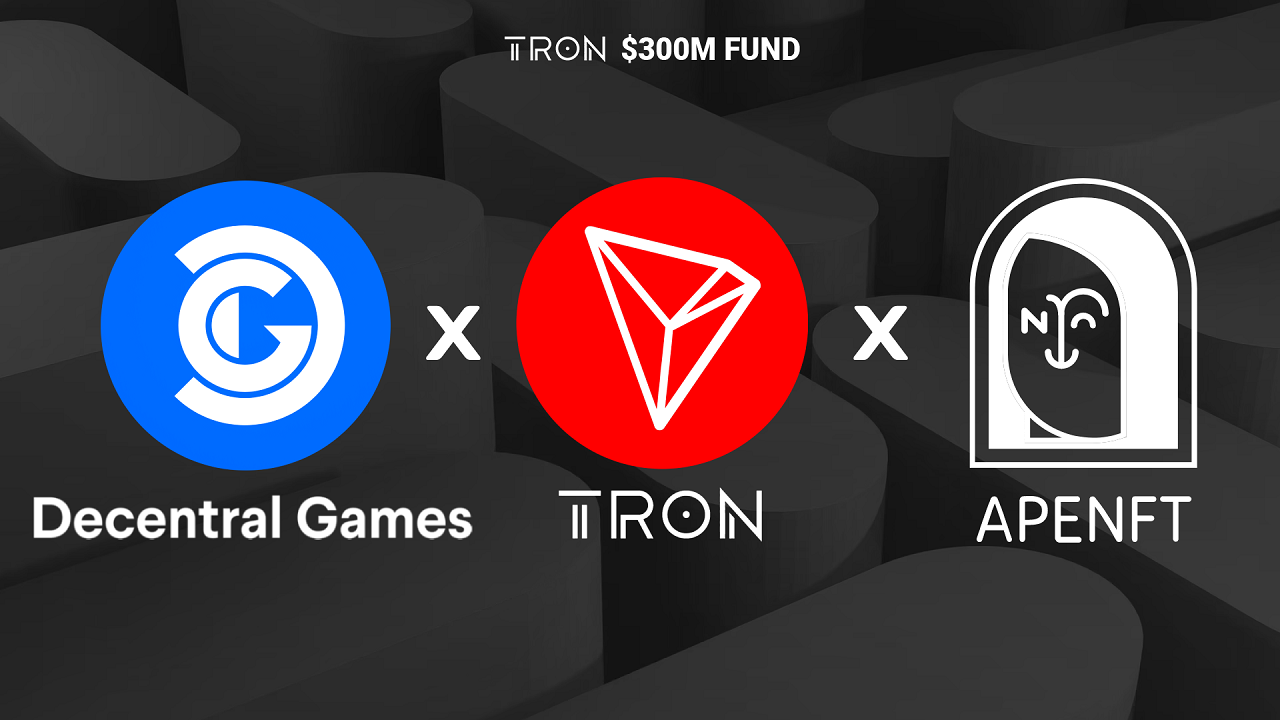 Reading Time:
2
minutes
TRON, one of the leading cryptocurrency projects by market cap with a valuation of over $6B, has partnered with Decentral Games to unlock GameFi's potential to help more ordinary people as it currently has in many regions worldwide.
"I believe that the partnership with Decentral Games will unlock more potential for GameFi," said TRON CEO and Founder Justin Sun. "It's fascinating to see how GameFi facilitates a player-owned economy with ownership transfer and additional revenue generation. That has already benefited many ordinary people, especially in South Asia."
TRON's investment in $DG represents a strong endorsement of Decentral Games' cutting-edge play-to-earn innovations. It also follows several high-profile partnerships and collaborations with Binance Smart Chain, Polygon, Theta, Grayscale, Decentraland, and Hashkey, among several others.
TRON launched a $300-million investment pool together with APENFT in August dedicated to advancing GameFi related technology, a space in which Decentral Games has become a prominent player. "GameFi is going to be the next big thing that makes the DeFi, NFT, and larger crypto space easy to understand and be involved in," Sun said recently.
"The Decentral Games and TRON teams share the belief that play-to-earn will play an outsized role in shaping the broader gaming sector and the future of entertainment and work," Decentral Games CEO and Founder Miles Anthony said.
"We are excited to work with TRON to accelerate the adoption of NFT and EV-positive gaming technologies for the long-term," Mr. Anthony added.
GameFi has taken the blockchain game industry by storm as it combines decentralized finance (DeFi), bringing new dimensions to crypto games. For example, players may use and delegate assets to generate yield.
Decentral Games recently launched ICE Poker, an unrivaled play-to-earn (P2E) ecosystem that financially rewards users for their participation. DG's gameplay mode boosts daily and monthly recurring players on the $DG platform and creates an EV-positive (expected value positive) environment for all players.
As a result of DG's P2E success, a growing, loyal community of players have collectively provided the project with a formidable moat and dependable cash flows to the platform's DAO. Year to date, the DG DAO treasury's total assets have increased exponentially from $500,000 to over $12 million.
Announcing The Crypto Gaming United Public Token Sale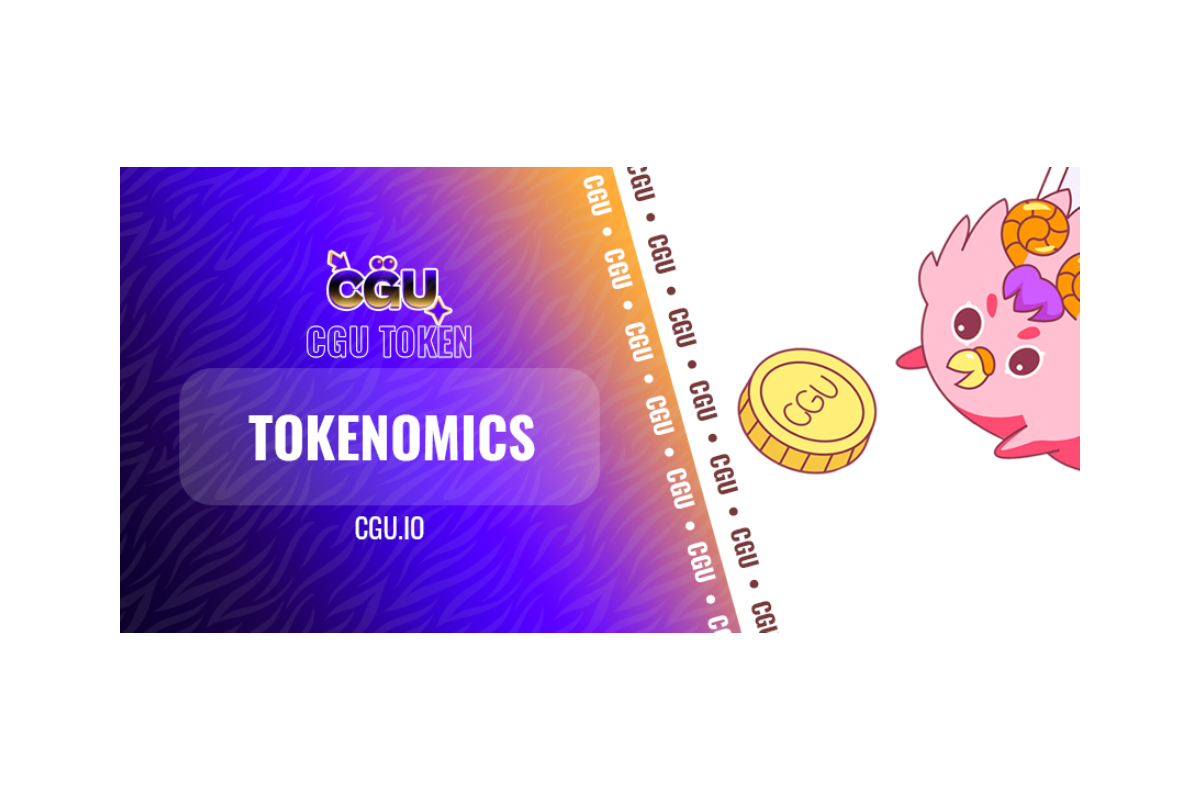 Reading Time:
2
minutes
The Crypto Gaming United (CGU) token sale will open on TimeX at 2:00 PM UTC on 18 October 2021. (5:00PM Moscow MSW / 10:00PM China Standard Time CST / 1:00AM Sydney AEDT Oct 19)
The emergence of play-to-earn blockchain games has created many opportunities for gamers and crypto investors alike. Crypto Gaming United (CGU) seeks to both leverage and drive the growth of the sector over the coming years through a series of initiatives that will increase access and earnings for players.
CGU tokenomic model
The main source of revenues for CGU is rental of valuable DAO-owned NFTs (like Axies) in return for a proportion of daily income, enabling players to participate in the most lucrative gaming opportunities and NFT owners to monetise their assets. As CGU scales, the influx of new users into play-to-earn games will also have a meaningful impact on the market price of these NFTs.
The CGU token will be distributed to DAO members in return for undertaking a range of activities that promote the initiative and grow the community, including referring friends, creating educational resources, streaming gameplay, and exceeding earnings targets, as well as staking. Demand for CGU is driven by its utility as the native token of the DAO and the means of purchasing different services and upgrades, and by the flow of revenues from gamers into the currency.
Public token sale details
CGU has a total supply of 1 billion tokens, with 26% allocated to investors. A further 40% are allocated to the community, 18% to the project treasury, and 16% to CGU's founders and advisors. 

A $5 million seed round and $10 million pre-IDO round have already been completed, both with locking periods and 3-year vesting schedules.

The sale will take place on TimeX, starting at 2:00 PM (UTC) on 18 October 2021.
25% of the funds collected will be used for developing and bootstrapping the CGU community and DAO, with the remaining 75% being allocated to a Treasury of digital assets, collectively owned by the DAO.