The Protest Against Shekarabi'S Measures Is Growing – More Than Half The Swedish Online Gaming Market Is Supporting It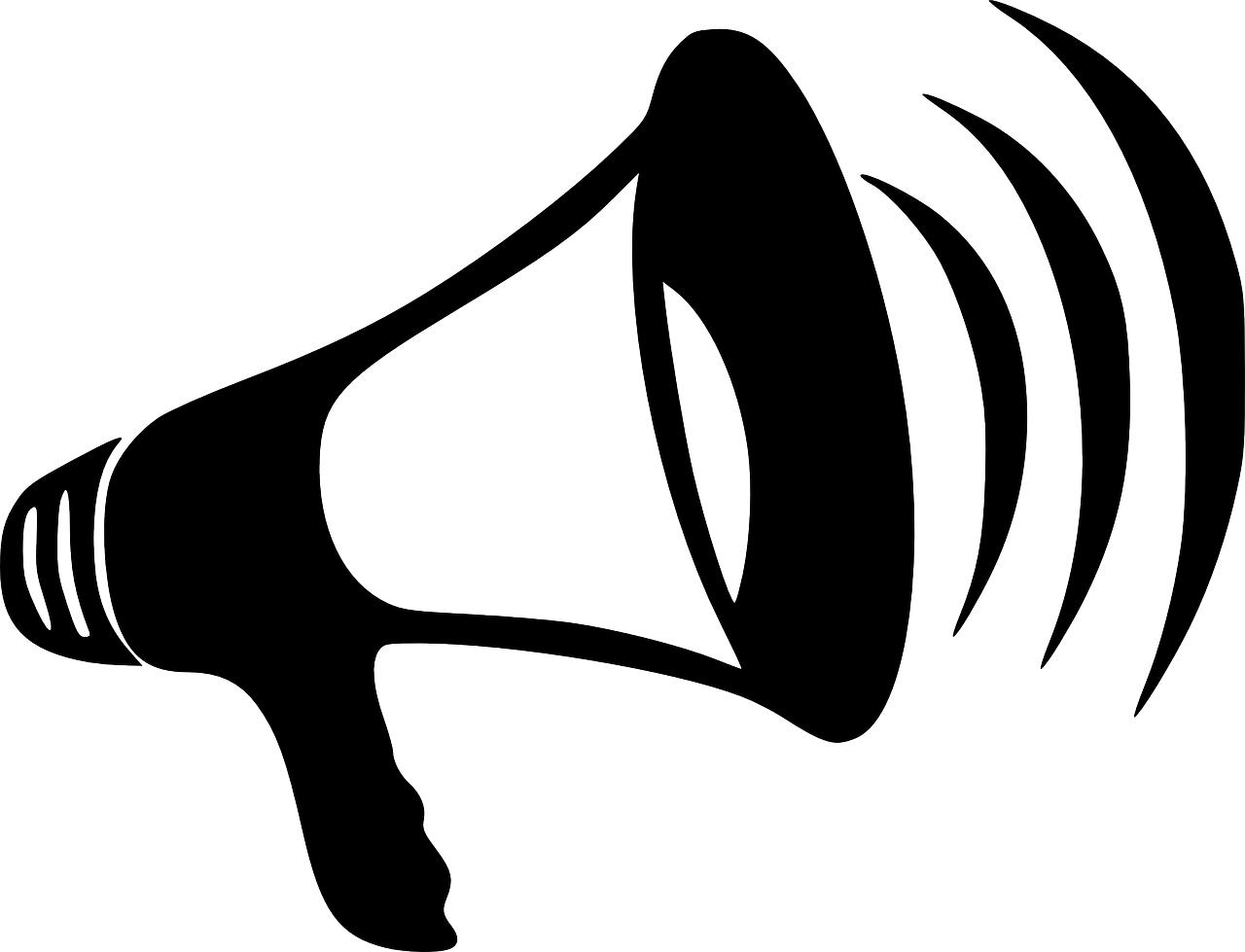 Reading Time:
4
minutes
Source: BOS (The Swedish Trade Association for Online Gambling) 2020-05-05
Five CEOs for gambling companies with a Swedish license signed April 30 a petition to Minister Ardalan Shekarabi. The CEOs warned the Minister about the increasingly low channelization on the Swedish gambling market, especially on the gambling vertical online casino. Every fourth Swedish krona is lost to the unlicensed market when it comes to online casino.
The CEOs also warned Mr. Shekarabi that further measures aimed at Swedish licensed operators will accelerate the costumer escape from the licensing system. The CEOs urged the Minister to change strategy and protect the Swedish licensing system. A high channelization into the licensing system is necessary for a high costumer protection, the CEOs advocated. Furthermore, the licensed operators contribute with large sums of tax. Their contribution to Sweden last year was 3,6 billion Swedish krona. The unlicensed operator's contribution was zero.
At this moment an additional seven CEOs have joined and signed the petition. In total twelve CEOs have now signed.
– My estimation is that the twelve gambling CEOs represent approximately half of the Swedish online gambling market. It is crucial for the success of the licensing system and the safeguarding of costumer protection that Mr Shekarabi withdraws his additional measures towards the locally licensed operators. The licensing system is fragile and can't endure further attacks from the Minister. He must do the opposite and safeguard the licensing system in the name of costumer protection, says Gustaf Hoffstedt Secretary General for the Swedish Trade Association for Online Gambling (BOS).
– From our perspective as a trade body for the industry we now open up and invite all CEOs for gambling companies to sign the petition, being a member of us or not. Our only demand is that the company stands by the petition and if it is a B2C company that it holds a Swedish gambling license, Hoffstedt concludes.
Open letter to Minister for Social Security Ardalan Shekarabi
"On January 1, 2019, new gambling regulations were introduced in Sweden. Minister for Public Administration Ardalan Shekarabi spearheaded the reform, with cooperation from the opposition, resulting in broad support in the Swedish Parliament. The overall mantra was that the state should regain control of the gambling market after decades of gambling moving to companies that operated in Sweden without a license. Parliament's preferred method of effective gambling market control is what is known as channelling, i.e. regulating what percentage of Swedish consumers choose to play with Swedish-licenced companies.
As expected, this resulted in a crossroads where companies, with the aim of maintaining a long-term business model, welcomed more insight into operations and greater control over players' behaviour in exchange for a well-functioning and sustainable gaming market. In order to ensure responsible gaming, companies were required to implement a number of measures, such as age verification, bonus limits, limits on deposits and time played, as well as extensive processes to prevent money laundering and unhealthy gambling habits. This became a matter of importance for the 90 companies that chose to apply for a Swedish gaming license and together laid the foundation for a new Swedish gaming market that focused on strong consumer protections.
But not everyone jumped on the Ardalan train. Many companies felt there was more to gain from staying out of the system and continuing to offer games beyond the reach of taxes, controls, and other responsible gaming measures – the so-called black market.
Today, only a year later, it turns out that the "package" that the licensed companies chose to buy and sign onto has changed character completely and thus risks losing all its appeal, benefitting companies that chose to operate on the black market. We must remember that it is the costumers who choose where the best product is. In a digital world, that power does not lie with the state, or with us as corporations for that matter.
We operate in a digital world and have direct access to all the relevant data needed to evaluate what measures can help strengthen our players' safety and security while still providing attractive offers and products. The sad thing is that the government, with Ardalan Shekarabi at the forefront, does not want to talk to us about how we can work together and, with help from the insights we possess, develop a well-functioning Swedish gambling market. This became especially clear when the Minister, on April 23, proposed new emergency restrictions, proclaiming that, "The Government sees major risks in the gambling sector right now." But the overall gambling industry (private and state) doesn't see the same pattern at all. Instead, we see how gambling has diminished compared to what it looked like before the covid-19 crisis struck.
This week, the independent research firm Copenhagen Economics published a report describing how more and more players are choosing to spend their time with companies operating on the black market. This can be seen as nothing other than a failing grade for the government, which has completely failed to defend its own licensing system. The biggest drop was among online casinos, where approximately every fourth krona gambled goes to an unlicensed company instead of a company with a Swedish license.
Minister Shekarabi knows about this; he also has access to statistics that reveal a reduction in channelling. But for some inexplicable reason, he doesn't seem worried that more and more players are going to the uncontrolled black market. The purpose of the re-regulation, which had broad support in the Swedish Parliament, was to create a more sustainable gambling market that functioned well in the long term. Now the minister is about to create a "Wild West 2.0" in the gambling market, and he's doing it in the name of consumer protection. It is now clear to us that Ardalan Shekarabi does not share our ambition to create a sustainable and safe gambling market since his latest proposal is perhaps the best advertisement yet for players to abandon licensed companies in favour of the black market.
Every company, regardless of industry, wants to be where the costumers are. If the costumers leave, the companies will follow suit. The Swedish gambling market not only provides safety and security to players but also contributes billions annually in much-needed tax revenue and investment in sports. By slowly eroding the Swedish gaming market month by month, the government risks bringing about major cuts in security, tax revenue, and societal investment.
We can only be left to wonder why Ardalan Shekarabi wants to torpedo his own gambling regulations."
Stockholm 2020-04-30
Pontus Lindwall, CEO, Betsson AB
Henrik Tjärnström, CEO, Kindred Group
Gustaf Hagman, Group CEO, LeoVegas
Therese Hillman, CEO, NetEnt AB
Ulrik Bengtsson, Group CEO, William Hill Plc
Lahcene Merzoug, CEO, ComeOn Group
Henric Andersson,CEO, Suprnation
Tomas Bäckman,CEO, Hero Gaming
Alexander Stevendahl,CEO, Videoslots Ltd
Daniel Lindberg,CEO, Quickspin
Shelly Suter-Hadad, CEO, Casumo
Anthony Werkman, CEO, Betway Ltd

Merkur's Strong Presence at Gaming in Holland Expo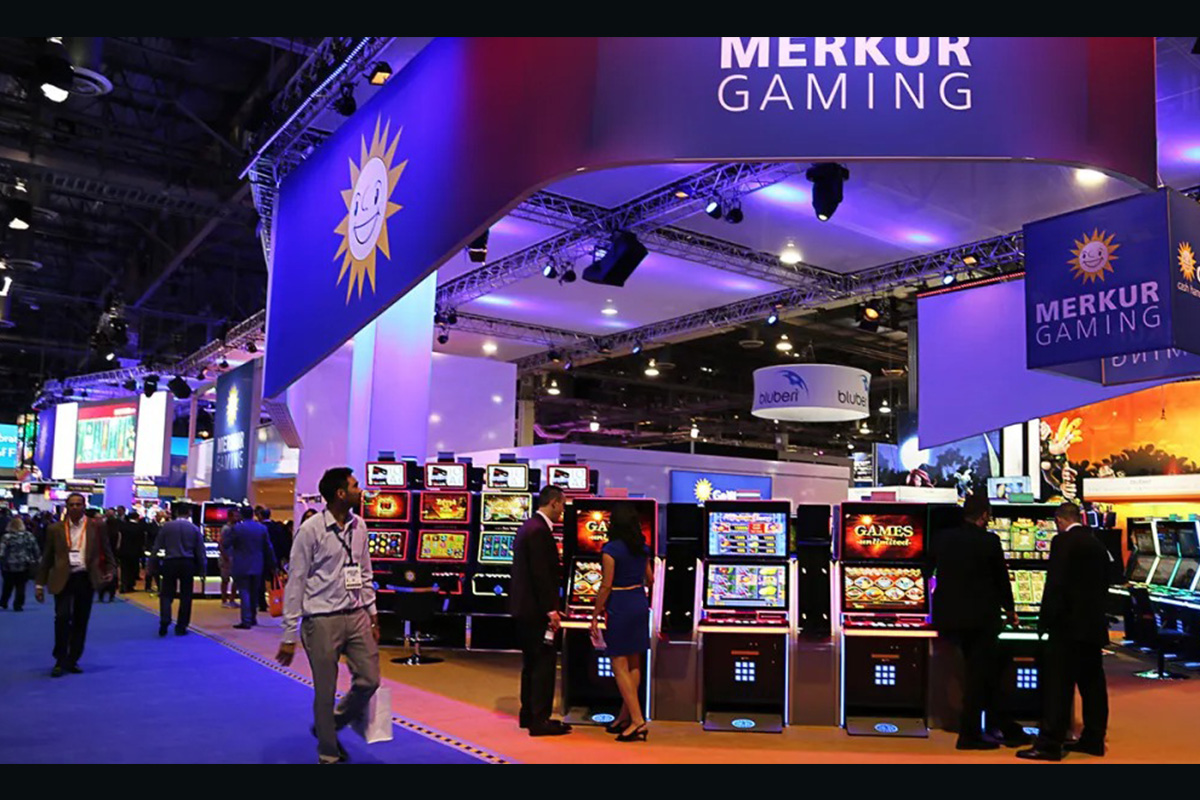 Reading Time:
2
minutes
The Netherlands has always been an important market for the Merkur brand, in terms of both the arcade and casino sectors. Holland's current climate of positive regulation being provided by the Netherlands Gambling Authority (KSA) chaired by René Jansen has led Merkur to become a strategic partner of Gaming in Holland (GiH) and to join the GiH Conference & Expo that was held from June 20 to 21 at the Jaarbeurs expo centre in the city of Utrecht.
Since 2011, the annual Gaming in Holland Conference has been the event to find out what's happening in the Dutch gaming market and to meet up with all the major decision makers, focusing on the entire Dutch gambling industry. The opening of the regulated online market in October 2021 not only created a completely new market segment but also materially impacted existing markets, channels and verticals.
Recognising the importance of this event Merkur made a strong commitment and created a major presence at the Expo, being represented by Merkur Gaming and Group subsidiary companies, GeWeTe and edict eGaming solutions.
"We had good discussions with many customers, especially about our new ZONIC slot machine for the Dutch arcades. This unique cabinet with its very good ergonomics and the new game package with the new FIVE game feature was very well received by our customers. In addition, discussions were also held with our many pub customers. They are already looking forward to our own next, specifically for the pub sector, exhibition that will be held on 4 July in the Van der Valk Hotel Sassenheim in the Netherlands," Dirk Sondermann, Managing Director of Merkur Gaming, said.
"This was a great opportunity for GeWeTe. We would like to thank the organizers for a great event, for the informative conference presentations and for the possibility for us to meet with important personalities from the gaming industry in Holland," Aristidis Tsikouras, CEO of GeWeTe, said.
"The Dutch gaming market has always been an important part of GeWeTe, and not just because our company is geographically close to the Netherlands. Our extensive range of products and our solutions meet all needs, for arcades, gastronomy and also for casinos," Aristidis Tsikouras added.
Holland Casino and Trade Unions Reach Agreement Over Wage Increase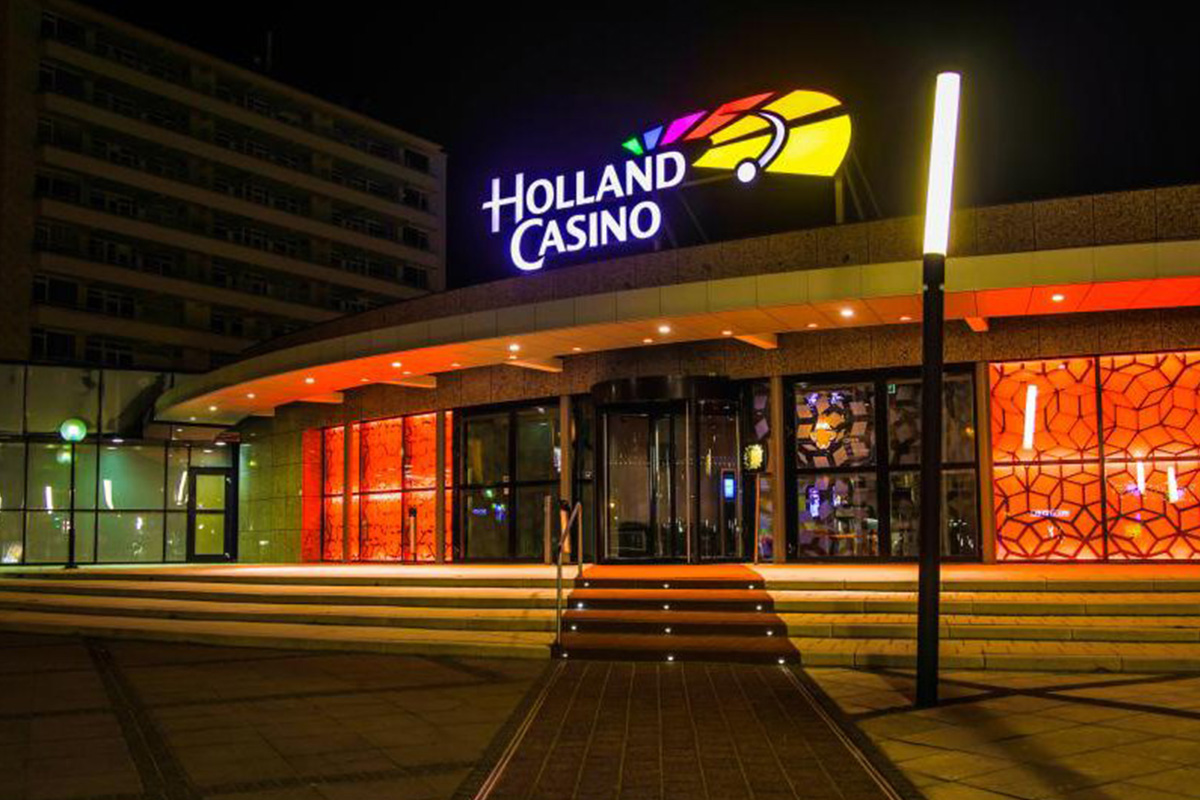 Reading Time:
< 1
minute
Holland Casino, FNV and De Unie have reached a negotiation agreement for a new collective labour agreement. The parties have been discussing this in recent weeks. The new collective labour agreement will run from 1 June 2022 to 30 September 2023.
The wage will be structurally increased by 2.5% from 1 June 2022. A nominal amount of 60 euros per month will also be added on a structural basis. On 1 January 2023, wages will increase by another 0.75%. It has also been agreed that the hourly wage for employees is at least 14 euros. In addition, all employees who are employed by Holland Casino in July this year will receive a one-off gross amount of 350 euros based on full-time employment in that month.
"The past two years have been dominated for Holland Casino by the impact of the coronavirus. We were forced to close our doors for months and were confronted with many restrictive measures. In the discussions about wages, we had to take into account Holland Casino's financial position on the one hand, and inflation and the situation on the labor market on the other. I am pleased that we have achieved a good result in a relatively short period of time. With this increase, there is a balanced agreement that is good for our employees and for Holland Casino," Marleen Berk, HR Director at Holland Casino, said.
Betsoft Gaming Signs Partnership Deal with Simsino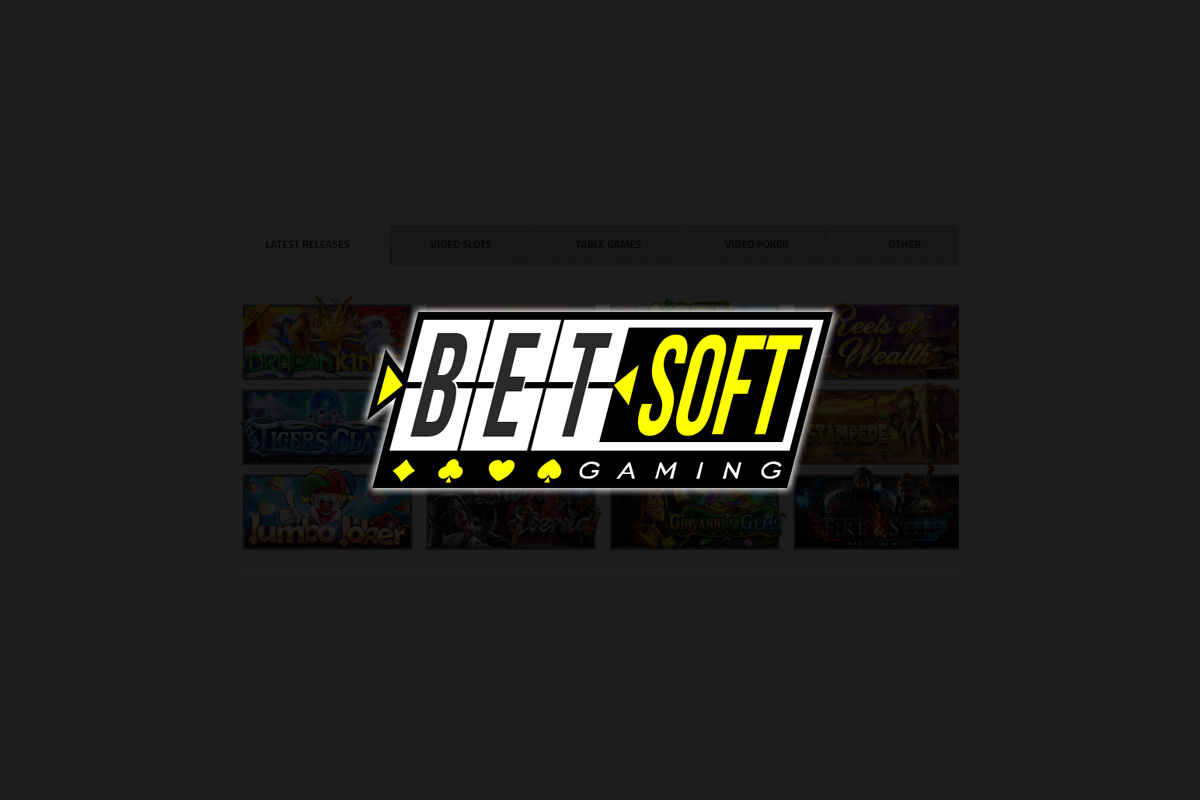 Reading Time:
< 1
minute
Betsoft Gaming has signed a partnership deal with Simsino, iGG's newly launched casino brand.
The MGA licenced casino – simsino.com – will host Betsoft's portfolio of table games and award-winning slots. Latest releases Alkemor's Elements and the anime themed Kensei Blades, alongside classic hits The Slotfather and Weekend in Vegas are already available to play.
In order to further enhance gameplay, Betsoft launched its first promotional product, Take the Prize, earlier this year. The promotional tool will significantly add to the overall player experience by offering a random fortune wheel with cash prizes or bonuses in any of Betsoft's qualifying games throughout any promotion.
Simsino has been designed to appeal to a younger player base looking for exciting promotions and fast, immersive gameplay. A generous Welcome Bonus and a unique "Simsino Cashback" feature are available as part of the Simsino loyalty programme. Furthermore, the easy-to-navigate site offers a streamlined user experience to take players straight to the games and promotions they want.
Anna Mackney, Head of Account Management at Betsoft Gaming, said: "We are delighted to be partnering with Simsino as they are a young and innovative brand. Betsoft has a diverse portfolio which appeals across many demographics and we anticipate a successful relationship with Simsino."
John Foster, Head of Games & Aggregation Manager, iGG WhiteLabels, said: "Great content is a significant driver of customer traffic and so a provider of Betsoft's calibre is essential for simsino.com and other iGG WhiteLabels. We look forward to seeing this partnership enhance players' engagement with the brand."