The Protest Against Shekarabi'S Measures Is Growing – More Than Half The Swedish Online Gaming Market Is Supporting It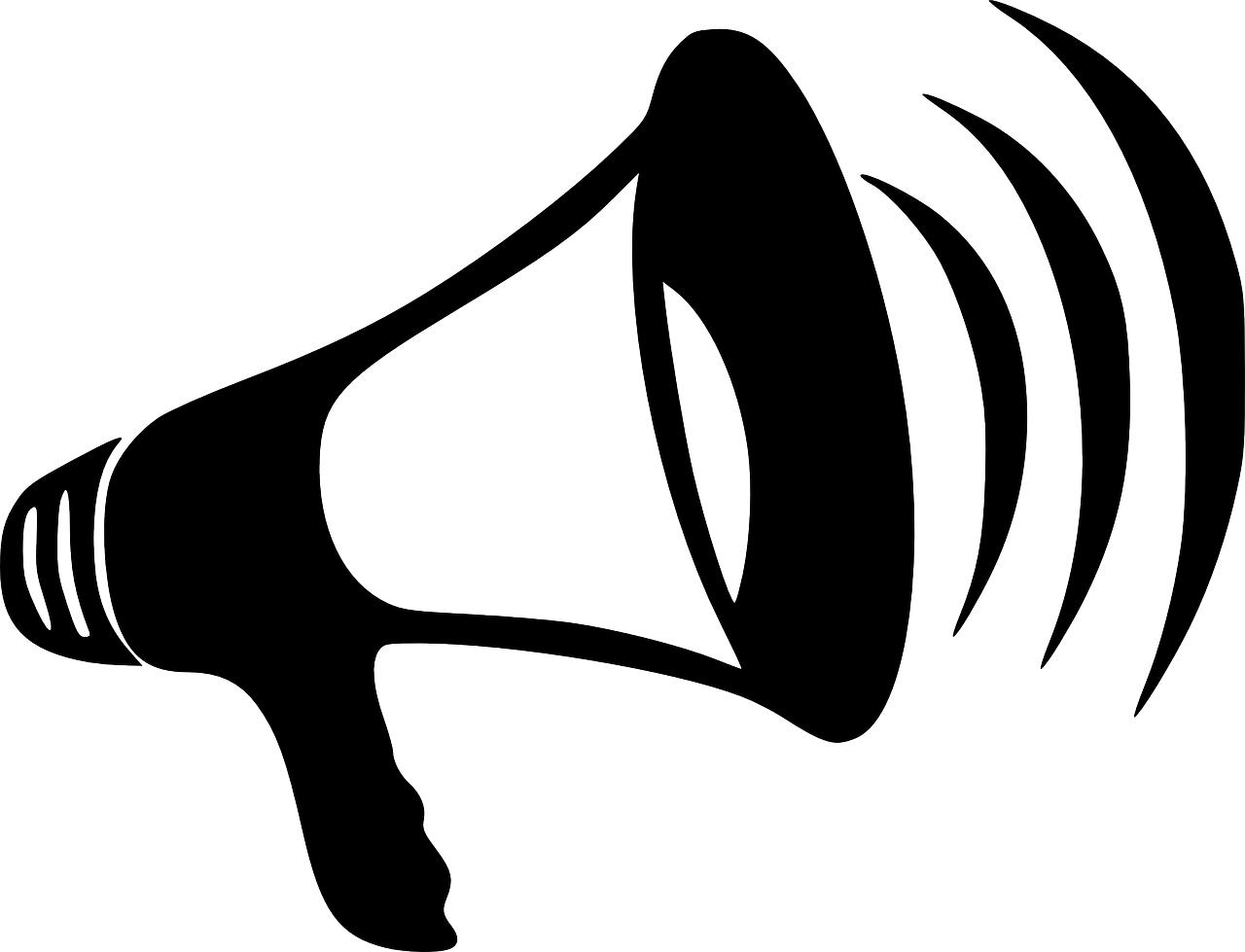 Reading Time:
4
minutes
Source: BOS (The Swedish Trade Association for Online Gambling) 2020-05-05
Five CEOs for gambling companies with a Swedish license signed April 30 a petition to Minister Ardalan Shekarabi. The CEOs warned the Minister about the increasingly low channelization on the Swedish gambling market, especially on the gambling vertical online casino. Every fourth Swedish krona is lost to the unlicensed market when it comes to online casino.
The CEOs also warned Mr. Shekarabi that further measures aimed at Swedish licensed operators will accelerate the costumer escape from the licensing system. The CEOs urged the Minister to change strategy and protect the Swedish licensing system. A high channelization into the licensing system is necessary for a high costumer protection, the CEOs advocated. Furthermore, the licensed operators contribute with large sums of tax. Their contribution to Sweden last year was 3,6 billion Swedish krona. The unlicensed operator's contribution was zero.
At this moment an additional seven CEOs have joined and signed the petition. In total twelve CEOs have now signed.
– My estimation is that the twelve gambling CEOs represent approximately half of the Swedish online gambling market. It is crucial for the success of the licensing system and the safeguarding of costumer protection that Mr Shekarabi withdraws his additional measures towards the locally licensed operators. The licensing system is fragile and can't endure further attacks from the Minister. He must do the opposite and safeguard the licensing system in the name of costumer protection, says Gustaf Hoffstedt Secretary General for the Swedish Trade Association for Online Gambling (BOS).
– From our perspective as a trade body for the industry we now open up and invite all CEOs for gambling companies to sign the petition, being a member of us or not. Our only demand is that the company stands by the petition and if it is a B2C company that it holds a Swedish gambling license, Hoffstedt concludes.
Open letter to Minister for Social Security Ardalan Shekarabi
"On January 1, 2019, new gambling regulations were introduced in Sweden. Minister for Public Administration Ardalan Shekarabi spearheaded the reform, with cooperation from the opposition, resulting in broad support in the Swedish Parliament. The overall mantra was that the state should regain control of the gambling market after decades of gambling moving to companies that operated in Sweden without a license. Parliament's preferred method of effective gambling market control is what is known as channelling, i.e. regulating what percentage of Swedish consumers choose to play with Swedish-licenced companies.
As expected, this resulted in a crossroads where companies, with the aim of maintaining a long-term business model, welcomed more insight into operations and greater control over players' behaviour in exchange for a well-functioning and sustainable gaming market. In order to ensure responsible gaming, companies were required to implement a number of measures, such as age verification, bonus limits, limits on deposits and time played, as well as extensive processes to prevent money laundering and unhealthy gambling habits. This became a matter of importance for the 90 companies that chose to apply for a Swedish gaming license and together laid the foundation for a new Swedish gaming market that focused on strong consumer protections.
But not everyone jumped on the Ardalan train. Many companies felt there was more to gain from staying out of the system and continuing to offer games beyond the reach of taxes, controls, and other responsible gaming measures – the so-called black market.
Today, only a year later, it turns out that the "package" that the licensed companies chose to buy and sign onto has changed character completely and thus risks losing all its appeal, benefitting companies that chose to operate on the black market. We must remember that it is the costumers who choose where the best product is. In a digital world, that power does not lie with the state, or with us as corporations for that matter.
We operate in a digital world and have direct access to all the relevant data needed to evaluate what measures can help strengthen our players' safety and security while still providing attractive offers and products. The sad thing is that the government, with Ardalan Shekarabi at the forefront, does not want to talk to us about how we can work together and, with help from the insights we possess, develop a well-functioning Swedish gambling market. This became especially clear when the Minister, on April 23, proposed new emergency restrictions, proclaiming that, "The Government sees major risks in the gambling sector right now." But the overall gambling industry (private and state) doesn't see the same pattern at all. Instead, we see how gambling has diminished compared to what it looked like before the covid-19 crisis struck.
This week, the independent research firm Copenhagen Economics published a report describing how more and more players are choosing to spend their time with companies operating on the black market. This can be seen as nothing other than a failing grade for the government, which has completely failed to defend its own licensing system. The biggest drop was among online casinos, where approximately every fourth krona gambled goes to an unlicensed company instead of a company with a Swedish license.
Minister Shekarabi knows about this; he also has access to statistics that reveal a reduction in channelling. But for some inexplicable reason, he doesn't seem worried that more and more players are going to the uncontrolled black market. The purpose of the re-regulation, which had broad support in the Swedish Parliament, was to create a more sustainable gambling market that functioned well in the long term. Now the minister is about to create a "Wild West 2.0" in the gambling market, and he's doing it in the name of consumer protection. It is now clear to us that Ardalan Shekarabi does not share our ambition to create a sustainable and safe gambling market since his latest proposal is perhaps the best advertisement yet for players to abandon licensed companies in favour of the black market.
Every company, regardless of industry, wants to be where the costumers are. If the costumers leave, the companies will follow suit. The Swedish gambling market not only provides safety and security to players but also contributes billions annually in much-needed tax revenue and investment in sports. By slowly eroding the Swedish gaming market month by month, the government risks bringing about major cuts in security, tax revenue, and societal investment.
We can only be left to wonder why Ardalan Shekarabi wants to torpedo his own gambling regulations."
Stockholm 2020-04-30
Pontus Lindwall, CEO, Betsson AB
Henrik Tjärnström, CEO, Kindred Group
Gustaf Hagman, Group CEO, LeoVegas
Therese Hillman, CEO, NetEnt AB
Ulrik Bengtsson, Group CEO, William Hill Plc
Lahcene Merzoug, CEO, ComeOn Group
Henric Andersson,CEO, Suprnation
Tomas Bäckman,CEO, Hero Gaming
Alexander Stevendahl,CEO, Videoslots Ltd
Daniel Lindberg,CEO, Quickspin
Shelly Suter-Hadad, CEO, Casumo
Anthony Werkman, CEO, Betway Ltd
How Gamers are Putting the Future of Fun Front and Center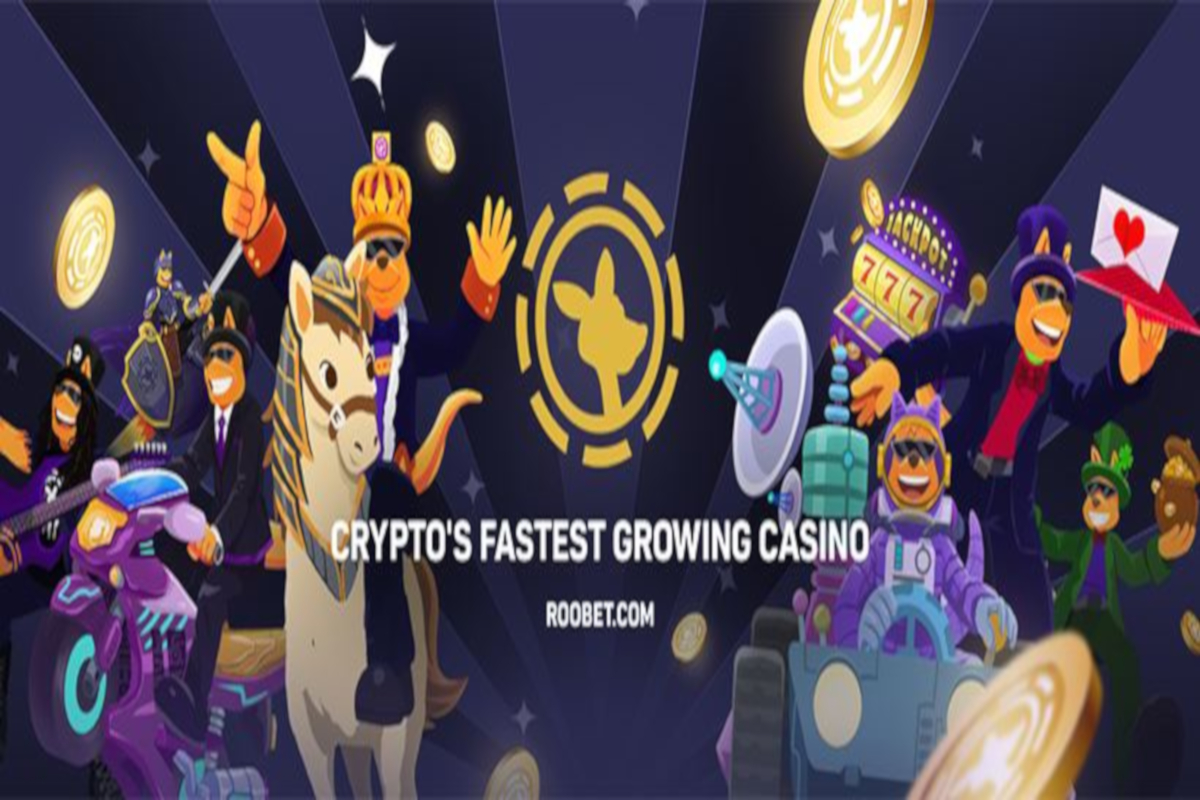 Reading Time:
4
minutes
By Roobet Co-Founder Matt Duea
Growing up playing video games, I remember it well: the days when those in the mainstream thought being a 'gamer' was pretty much synonymous with being an awkward, basement-dwelling loner.
But times have changed and let's face it – gamers aren't exactly pariahs anymore. Esports tournaments like the League of Legends (LoL) World Championships rake in viewers in by the millions – a few years ago, more people watched the LoL final than the MLB and NFL championships combined.
This is nothing new. Gaming has been a huge part of mainstream culture for years now. But over the pandemic, something switched – people who'd never even owned a PlayStation began to realize the value of online entertainment as they sought out new ways to relax and socialize. In 2022 alone, the industry generated over $180 billion in revenue – worth more than the Hollywood and music industries combined.
One offshoot from the gaming world is blossoming into a powerhouse of its own while promising to stay true to its roots in gaming culture: online gambling and digital casino. It constitutes a huge portion of this multi-billion-dollar industry, generating around $63.5 billion just last year.
At Roobet, we're powered by Zillennials – our unique perspective has reshaped the world and we're applying it to our product strategy every day. A shift from bricks-and-mortar to online just makes sense in the gambling world and it's clear how necessary the move to the digital marketplace was. Betting online combines the excitement of a modernized catalog of casino games that you can play with your online Discord buddies from around the world.
We're a generation of world-travelers who grew up online and built a network of friends spanning far-flung reaches of the globe, thanks to the close proximity of chat rooms, video game lobbies, social media and Reddit. So, when we came of age to gamble for the first time, we did it in a real casino – and to be honest, it's not that 'social' of an experience.
Most adults go to the casino for a shared experience with friends. For some of us, watching a friend gamble is just as – sometimes more – fun than gambling ourselves. For a generation that's increasingly 'location agnostic,' bricks-and-mortar casinos just aren't the best option. Traditional casinos' promise of glitz is often a dimly-lit, smoky place, full of strangers, an hour's drive away. Add to that the pressures of learning games in public – and well, playing from home on a smart TV with your mates on the couch starts to sound a hell of a lot more appealing.
So, casino went online. And as it did, gamers welcomed a greater sense of convenience and personalization. Casino became more accessible, more exciting and players were liberated in the process. Based on their individual wants and needs, players gained a new freedom to choose whether in-person gambling or online casino met their needs best.
The industry has thus been transformed and now online casinos can offer so much more than those in the mainstream believe to be possible. Simple slot machines and blackjack games are quickly becoming a thing of the past, supplanted by modern permutations of age-old classics that go viral on a whim. And with the rise of blockchain technology and cryptocurrencies, players now have even more options for secure and convenient cash-in and cash-out methods, which are nearly instant with virtually no disruption.
Roobet is one of the world's fastest-growing crypto casinos. And while we push ourselves daily to offer the most entertaining games, the most fluent gameplay and to support our interactive, thriving community – our core offering is fun. And we take fun seriously.
I mean, we're the only biggest casino to be run by a digital kangaroo. Because it's not just the games themselves that are responsible for the industry's meteoric rise in popularity. But the gamers who make up our dynamic digital communities and an online culture that puts fun and safety first and foremost, have fundamentally altered perceptions of how we see gambling and its place in society. It's not the shady and taboo endeavor that it once was: it's fun, it's exciting and it's a new way for adults to interact with friends from anywhere across the world.
Crypto casinos like Roobet operate on serious tech and are powered by some of the most innovative and forward-thinking minds in the industry. As a brand, we consider every aspect of the player experience. At a minimum, we provide industry-leading games, best-in-class bonuses and rewards and we foster a sense of community that you just can't find anywhere else. Players can connect with each other and engage in a more immersive and interactive way. And with our communities sprawling across social platforms, the experience isn't confined to just our website.
But we want to push beyond that. As gamers, we're problem-solvers by nature. And gaming is about challenging the norm and pushing beyond what others perceive us to be capable of – because we know that the mainstream is always chasing to keep up with us.
It's no longer solely crypto enthusiasts who use crypto casinos but a new generation of bright-eyed and bushy-tailed digital natives who know the value of crypto, blockchain technology and are excited for the direction that gaming and the web itself is headed.
So, we develop new products every month that provide players with new ways to interact with the brand, which aren't just limited to gambling. We have our fingers on the pulse and work alongside some of the biggest names in entertainment to lend us their expertise on what really makes people tick. And we work around the clock to make it happen.
We're not just a casino. We're pioneers of online entertainment and defenders of fun on the digital frontier. Yet again, gamers are ahead of the curve – and take it from us – we're going to revolutionize digital entertainment for the better.
WhichBingo Awards 2023: Voting Now Open for the 10th Annual Event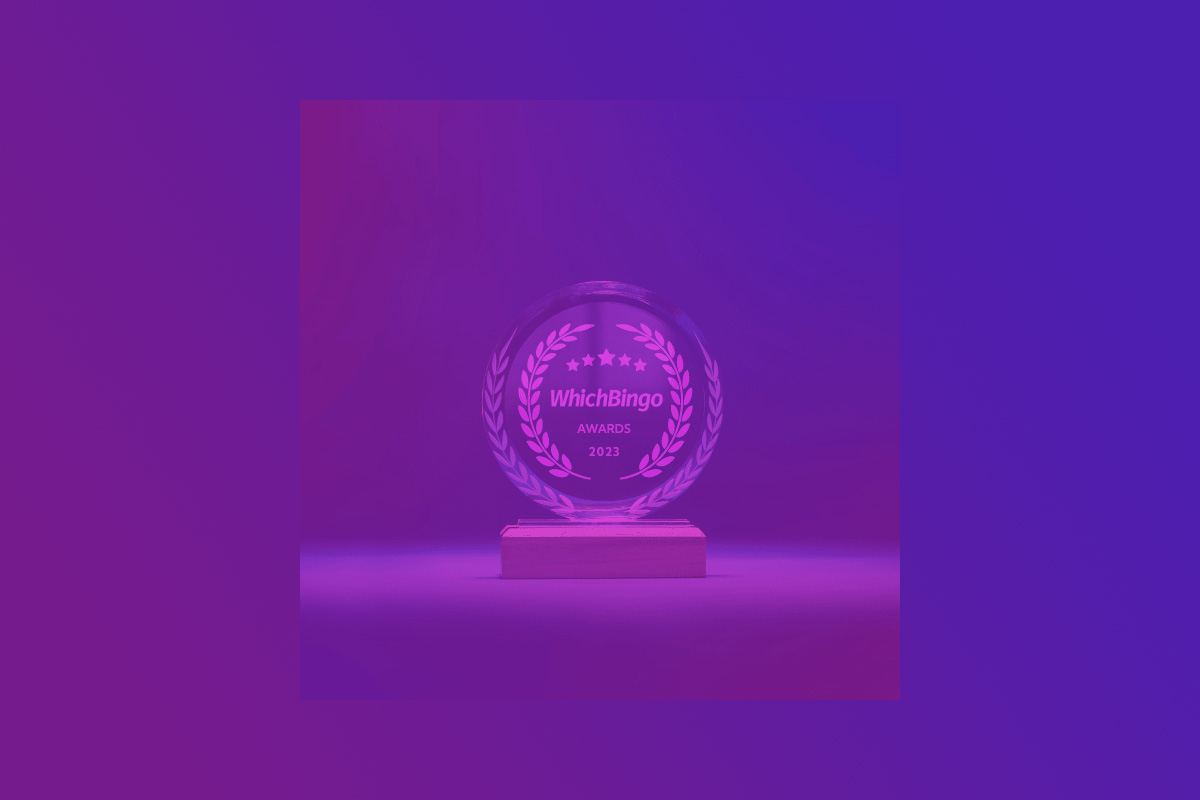 Reading Time:
2
minutes
WhichBingo, the UK's leading bingo review website, has announced that voting is officially open for the WhichBingo Awards 2023, which recognise the nation's favourite bingo and slots brands as voted by real players and the best operators across a number of special judged categories.
Bingo fans are encouraged to show their support for their favourite bingo brands to see them take home a coveted award, with voting running from now until the 14th April, 2023.
The player-voted awards up for grabs include the Best Bingo Site, Best Slots Site, Best New Bingo Site and Best New Slots Site, as well as accolades for the Best Chat Team, and best site under specific bingo software providers –Playtech, Dragonfish and Pragmatic Play.
As well as the user-voted awards, bingo operators can also win one of five special judged awards, which are: Most Socially Responsible Operator, Best Customer Service, Best Mobile Bingo Site, Best Bingo Software and Best Slots Developer.
This year, the esteemed judges are Anita Heffernan, Editor of WhichBingo, Leigh Nissim, Founder and CEO of Future Anthem, Victoria Reed, Founder of Better Change and Christina Thakor-Rankin, Principal Consultant at 1710 Gaming Ltd.
And there's all to play for, with previous winners of the awards including Mecca Bingo, Sun Bingo, Buzz Bingo, Ladbrokes Bingo and Heart Bingo.
To vote, players must visit the WhichBingo Awards 2023 voting page and cast a vote for their favourite bingo brand or operator across each of the 11 categories.
The WhichBingo awards are marking a highlight year by hosting the 10th annual instalment on the luxurious and very Instagrammable Sunborn Yacht Hotel, in Gibraltar. The date for your diaries is the 17th of May 2023.
Anita Heffernan, Editor of WhichBingo, said: "We are delighted to be able to continue the tradition of the WhichBingo Awards, a highlight of the bingo industry. It's a chance for brands big and small to have their happy customers have their say and to nominate themselves in special categories and let everyone know where they shine. The event itself on the Sunborn in Gibraltar is sure to be a memorable occasion and we look forward to welcoming many of our industry colleagues as we reveal the awards winners on 17th May."
Arena Racing Company Purchases Arabian Racing Organisation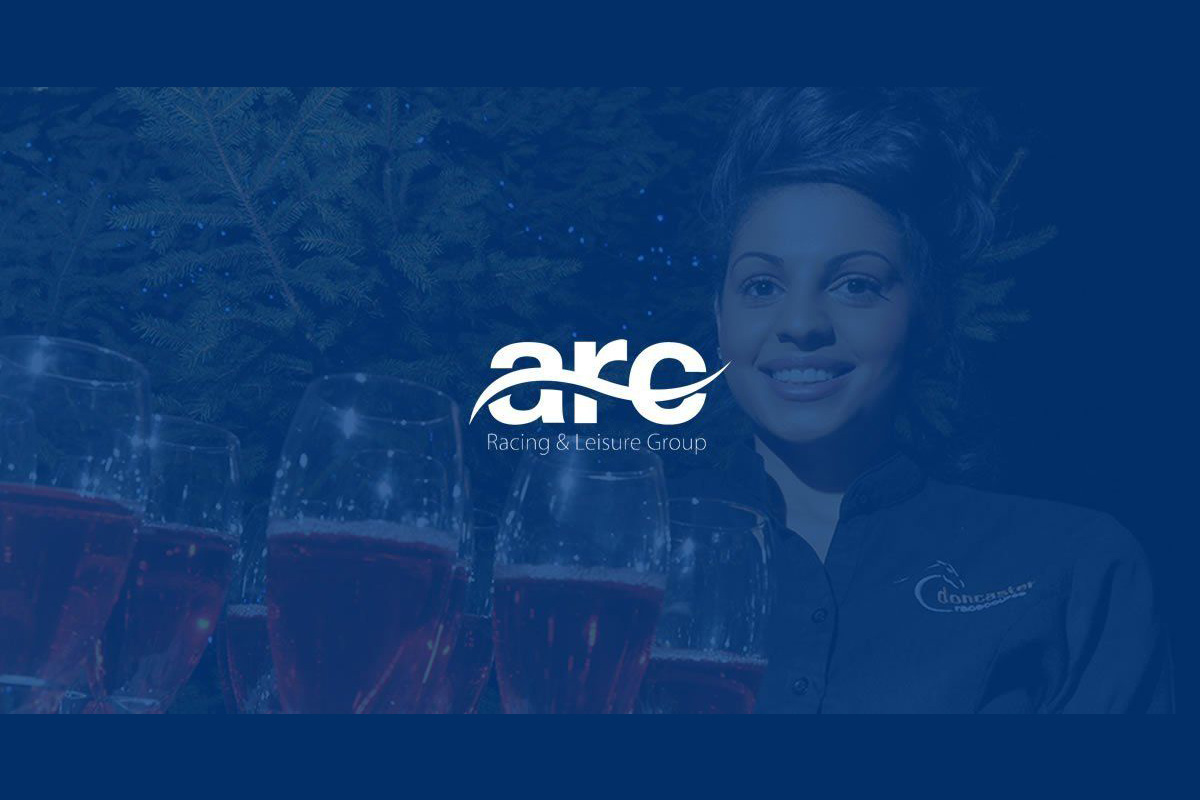 Reading Time:
2
minutes
Arena Racing Company (ARC) confirmed the purchase of the Arabian Racing Organisation Ltd (ARO). ARO is the sole Arabian Racing Authority in Britain, operating with the support and permission of the British Horseracing Authority (BHA), managing all elements of the integrity, fixture list and promotion of the sport.
The ARO team of Genny Haynes, Willie McFarland and Debbie Burt will continue to deliver the recently published 2023 fixture list, which will cover a programme of Arabian races across British racecourses.
As Britain's largest racing group, ARC are long term supporters of ARO, hosting events at their numerous racecourses across the summer Arabian Racing season.
Genny Haynes, Chief Executive Officer of ARO, said: "We are delighted to confirm this deal with ARC, who have been fantastic supporters of ARO for a number of years, with the majority of our races run on ARC racecourses.
"ARO is now in a position to develop new commercial revenue streams, with the aim of developing the sport's profile within the UK. The future of our Arabian Group races is now secure, and our aim will be that these races host some of the World's best Arabians, as well as provide a springboard for our domestic horses to progress. Equally, we look forward to working on the continued development of grassroots Arabian racing, which is an integral part of our domestic programme.
"Our thanks must go to our sponsors HH Sheikh Mansoor Festival, Qatar Racing and Equestrian Club, UAE President Cup, Emirates Breeders Series, Arabian Horse Organization, The Arabian Racehorse magazine, Equine MediRecord, Racing Welfare and partner racecourses for their ongoing support, as well as our former ARO Directors Charles Gregson, Bill Smith and Richard Weston for their invaluable work and vision in establishing the sport in the UK."
Mark Spincer, Managing Director of ARC's Racing Division, said: "As long term partners of ARO, we are delighted to take this step to help secure the future of the sport in Britain. Arabian races have sat alongside a number of our summer fixtures, and we look forward to working with Genny, Willie and Debbie to continue this and look for opportunities to grow the sport over the coming years."