Inspired Reports First Quarter 2020 Results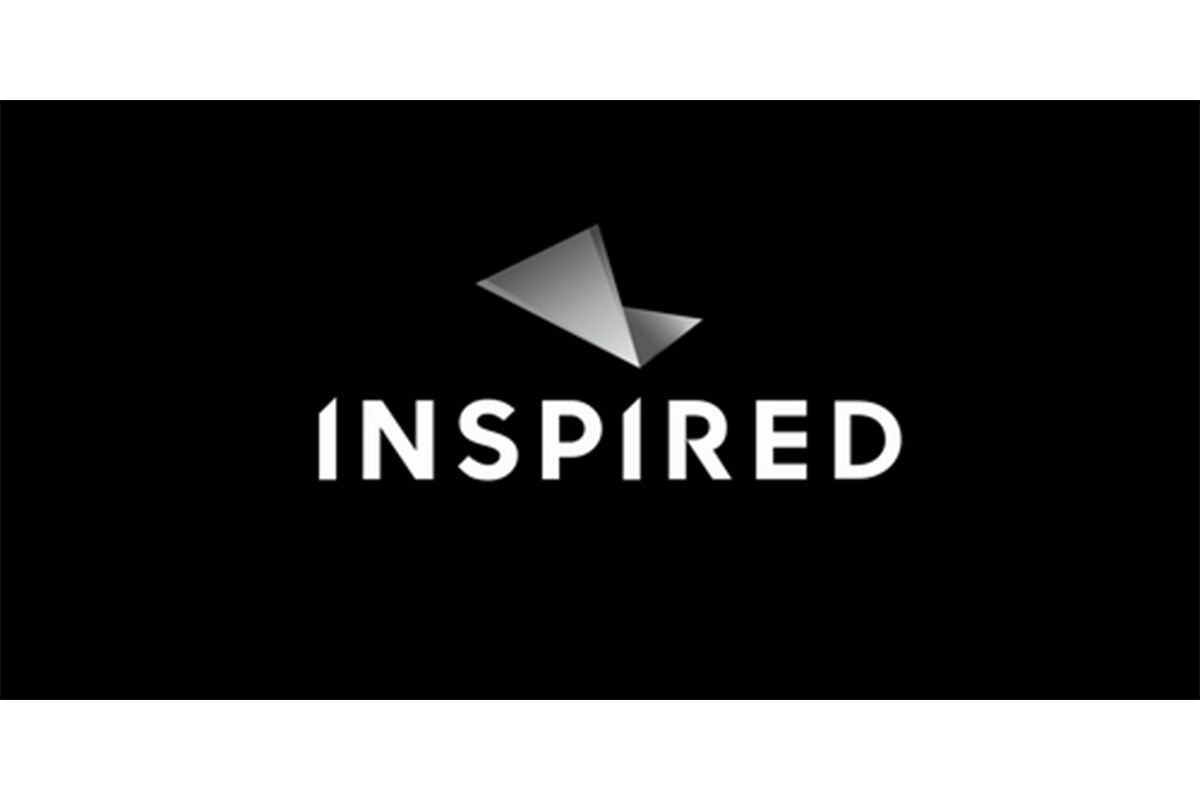 Reading Time:
11
minutes
First Quarter Revenue Increased 55.4% Year-Over-Year, to 

$52.3 Million

, Despite Disruption from the Ongoing COVID-19 Global Pandemic That Has Impacted the Company's Land-Based Business
First Quarter Adjusted EBITDA1 of 

$10.1 Million

 Declined Year-Over-Year Primarily Due to the Abrupt Nature of the Customer Closures Related to COVID-19 and the Delay in Realizing Effects from Associated Expense Reductions
161 Valor™ Terminals Sold in North America During the First Quarter
Strong Demand in Interactive Business with April Recurring Revenues from Interactive Increasing 30% and 100% over March and February, Respectively
Virtuals in Greek Retail Shops Re-Launched 

May 11

th
Inspired Entertainment, Inc. today reported financial results for the first quarter ended March 31, 2020.
Financial results comparison for the first quarter 2020 versus first quarter 2019 on a reported basis:2
Total Revenue increased to $52.3 million, from $33.7 million during the first quarter of 2019, primarily driven by $27.4 million in revenue from the recently acquired Novomatic Gaming Technology Group ("Acquired Businesses").  However, this increase was significantly offset by the lag in sales and temporary suspension of the Company's land-based business due to the ongoing COVID-19 global pandemic ("COVID-19 Closures") and the decrease in revenue in the UK Licensed Betting Office ("LBO") market primarily caused by the reduction in maximum B2 stakes to £2 implemented on April 1, 2019 (the "Triennial Implementation").
Adjusted EBITDA1 decreased to $10.1 million, from $13.7 million during the first quarter of 2019. First quarter 2020 results included $2.8 million from the Acquired Businesses (in its seasonally weakest quarter as leisure parks are closed in the winter months throughout the UK estate).  The impact of the COVID-19 global pandemic was greater on Adjusted EBITDA than it was on Revenue due to the abrupt nature of the closures, which caused the Company to incur significant costs which had no associated revenues.
"The year got off to a strong start, building on the momentum from outstanding organic growth, increased profitability across our businesses and better-than-expected initial results from our transformative acquisition which we realized in the fourth quarter of 2019," said Lorne Weil, Executive Chairman of Inspired.  "However, the COVID-19 global pandemic resulted in the temporary closure of the land-based retail businesses of our customers with continuation of many of the associated expenses, which had a material negative impact on our first quarter results."
Summary of Consolidated First Quarter 2020 Financial Results
(unaudited)

Functional

Quarter Ended

Currency

Currency

March 31

Change

Movement

Growth

2020

2019

(%)

2020

(%)

(In $ millions, except per share figures)

GAAP Measures:

Revenue

$     52.3

$     33.7

55.4%

$      (0.8)

57.8%

Net operating (loss) income

$      (7.2)

$      (0.7)

NM2

$       0.2

NM2

Net (loss)

$    (17.4)

$      (5.0)

NM2

$       0.6

NM2

Net (loss) per diluted share

$    (0.78)

$    (0.24)

NM2

Non-GAAP Financial Measures1:

Adjusted EBITDA

$     10.1

$     13.7

(26.4)%

$       (0.2)

(25.2)%

1Reconciliation to GAAP shown below.

2Percentage change is not meaningful.
Management Commentary Regarding COVID-19
The ongoing COVID-19 global pandemic has had an impact on our business with our different businesses and geographies affected to varying degrees.  Revenue from our land-based retail customers declined, ultimately to near zero, as their respective physical locations closed during the last two-thirds of March as follows, Italy on or about March 10th, Greece on or about March 14th and the UK on or about March 20th.  Interactive revenues have performed well with April recurring revenues across our interactive channels increasing approximately 30% and 100% over March and February, respectively.
Weil continued, "We are pleased that our interactive business has shown not only resilience, but also strength during these unprecedented times with sales from our interactive channels helping to compensate for declines in revenue from our land-based retail business.  Our Virtual Sports content has helped to provide content given the lack of live sports content that currently exists and has, in some cases, taken center stage, as witnessed by the successes of the high-profile 'The Kentucky Derby: Triple Crown Showdown' and 'Virtual Grand National'.  These products have helped to drive demand for additional channels from existing customers and an influx of potential new customers.  We have a pipeline of customers ready to launch the new V-Play Plug & Play™, our complete end-to-end online virtual sportsbook product that allows 14 channels of Virtuals with minimal integration effort.  We are encouraged by this strong momentum, particularly in North America, as we look to build upon these opportunities to drive results in the future."
Management has taken an aggressive range of actions which lead us to believe we are well positioned to weather the impacts of COVID-19. The Company has implemented cost-saving measures across its workforce and delayed non-essential capital expenditures.  Additionally, management agreed to an indefinite delay in the payment of accrued executive bonuses payments for 2019.  In an elective decision to preserve cash and provide for additional flexibility, the Company agreed with its lenders to extend the grace period for the interest payment that was due April 1, 2020 to 75 days.  In addition, we have applied to access certain UK Government-sponsored lending programs, which have the stated goal of buffering the liquidity position of companies such as Inspired as these companies "reopen" their businesses in the future.
"During these unprecedented times, we are confident we have taken the necessary actions to reduce our expenditures and optimize our cash position," said Stewart Baker, Executive Vice President and Chief Financial Officer of Inspired. "As of May 15, 2020, we had GBP£39.6 million, or $48.4 million3, in cash on the balance sheet and we were able to generate positive Adjusted EBITDA in April based upon our preliminary view of results for the month.  Given our efforts to preserve liquidity, we believe we will be able to manage through this crisis and create stockholder value by executing on our key strategic initiatives and increasing returns on investment through disciplined capital allocation."
The Company is well prepared for our customers' properties to reopen and the associated process of restarting their respective normalized operations.  We believe our geographically diversified portfolio of customers that focus on their respective generally locally-based end users will play an important role in our recovery.  We have started to see restrictions being lifted in certain jurisdictions in which we operate.  For example, on May 11, 2020, the Greek government reopened OPAP shops, with both live and virtual sports betting, and we have seen what we believe to be promising results to date.
"We have benefited from both our product diversity and the aggressive actions our management team has taken.  We will be prepared to relaunch land-based retail operations in each of our markets as soon as conditions permit. We are confident we will emerge from this crisis in a strong position and we remain excited about our long-term growth prospects, where we continue to see upside from North American penetration, accelerated UK Pub and Leisure digitization, additional customers coming onboard in Virtual Sports and Interactive, as well as the benefits of the integration of our recent acquisition," concluded Weil.
Recent Highlights (through May 15, 2020)
Server Based Gaming ("SBG")
161 Valor™ Terminals Sold in 

Illinois

 in the first quarter – Prior to the shutdown, in the venues where data has been supplied, Inspired had the top performing terminal on the key metric of "Funds In" across the 

Illinois

 route market and had sold 277 machines in total.
Virtual Sports
High-Profile Virtual Sports Events

"The Kentucky Derby: Triple Crown Showdown" – On 

May 2, 2020

, 1.7 million viewers watched Inspired's virtual Kentucky Derby featuring the 13 Triple Crown winners from the past century as part of Churchill Downs' nationwide Kentucky Derby at Home Party featured on NBC.
Virtual Grand National – Inspired's Virtual Grand National took center stage on national television when the Aintree Grand National was cancelled. With substantial media coverage and a primetime broadcast slot on 

April 4, 2020

, 4.8 million viewers tuned in. Bookmakers united and raised £2.6 million for the National Health Services in the UK.
New Virtual Sports Contracts

Oregon Lottery –  After the end of the quarter, Inspired signed an agreement to provide the Oregon Lottery with Virtual Sports delivered via SBTech's sportsbook platform and then subsequently migrating to Inspired's V-Play Plug & Play™ interactive RGS solution.
DraftKings – After the end of the quarter, Inspired signed a contract to provide its new V-Play Plug & Play™ solution to DraftKing's 

New Jersey

 customers.
FanDuel – Subsequent to the end of the quarter, the Company signed a multi-year contract with FanDuel to provide its Virtual Plug & Play™ to FanDuel customers in 

New Jersey

.
BetMGM, Borgata and PartyPoker – In 

May 2020

, Inspired signed a contract to provide its V-Play Plug & Play™ to the three 

New Jersey

 online brands associated with Roar Digital, GVC's joint venture with MGM Resorts International.
Stoiximan – After the end of the first quarter, Inspired signed a contract to provide its full spectrum of RGS content, including slots, table games, Virtuals on demand and Virtual Plug & Play™, to the largest Greek online operator. This creates an opportunity for Inspired in 

Greece

, where its content is already popular as a leading provider of gaming machines and Virtuals.
Ladbrokes – On 

April 21

st, Ladbrokes launched Inspired's online Virtuals in 

Belgium

, which is a strong retail Virtuals market.
New Virtual Sports Channels

Bet365 Launched New Channels – During the period, Bet365 launched with two streams of V-Play Basketball and an additional stream of V-Play Cricket, which have proven to be successful.
V-Play Soccer 3.0 – This Spring OPAP is set to launch V-Play Soccer 3.0, the latest addition to our most popular series of games and the first product to feature bets for individual goal scorers in the match.
Interactive (Results Included within Virtual Sports)
Launched Four New Customers – During the quarter, Inspired interactive content went live with 888, British Columbia Lottery Corporation, Resorts Casino New Jersey and 

Sky Vegas

.
Expanded Portfolio of Interactive RGS Aggregators – In addition to previous contracts with Playtech and Scientific Games, Inspired has signed distribution deals with several aggregators to provide its interactive online slots, Virtuals and table games, including Microgaming, Relax Gaming, iForium and Pariplay (during the first quarter) and SBTech and GAN (subsequent to the end of the quarter).
New Game Launches – Stacked Fire 7's™, Prison Escape™, Chocolate Cashpots™ and Anubis Wilds™ were launched during the quarter and contributed significantly to the strong performance in the quarter.
Collaboration with Gaming Realms to Launch Slingo Centurion™ – Gaming Realms launched our collaborative Slingo Centurion™ to its distribution partners in February and it became their second-best game ever.
Acquired Businesses
Digital Conversions Tracking Positively Pre-COVID 19 – Digital conversion increased to 68.2% of the Pub estate on 

March 31, 2020

 from 66.2% on 

December 31, 2019

.
Secured Contract Extension with Top Pub Supplier – Signed a long-term extension with top pub supplier in terms of volume.
Contract Renewal with Everards – Inspired to continue to supply 60% of the Everards estate.
Overview of First Quarter Results Versus Prior Year First Quarter
SBG Service Revenue declined by $7.5 million, or 35.8%, in the first quarter, of which approximately $4.4 million of the decline is estimated to have resulted from the Triennial Implementation and approximately $2.1 million is estimated to have resulted from COVID-19 Closures. The estimated impact of the decrease related to COVID-19 Closures by market was approximately $1.1 million in the UK, approximately $0.6 million in Greece, and approximately $0.3 million in Italy.  Additionally, revenue in Italy decreased by $0.9 million, primarily due to the introduction of player cards and increased taxes.  Revenue in Greece increased by $0.8 million as a result of the continued rollout of contracted VLTs.  UK LBO Customer Gross Win per unit per day declined approximately 32.3% year-over-year divided between the approximate 23.0% adverse impact from the Triennial Implementation and the approximate 9.3% adverse impact for COVID-19 Closures.
SBG Hardware Revenue increased by $0.5 million, or 16.4%, driven by our Valor™ cabinet sales in North America of $2.3 million.  This was partly offset by "Sabre Hydra" sales in the UK Electronic Table Games market of $1.7 million in the prior year quarter that did not recur.
Virtual Sports Revenue decreased by $1.0 million, or 10.1%, primarily driven by a $1.0 million decline in retail recurring revenue due to COVID-19 Closures.  A $0.5 million increase in recurring revenue from scheduled online Virtuals and a $0.4 million increase in recurring revenue from Interactive were mostly offset by a $0.7 million one-time adjustment for a payment of historically under-reported revenue share in the prior year.
Acquired Businesses Service Revenue was $21.4 million in the first quarter, of which approximately $9.7 million was generated from Pub customers for gaming machines and other rental products.  The Company's average installed base within the Pub business included 8,483 Category C gaming machines. Digital gaming machines accounted for 68.2% of the total Category C gaming machines as of March 31, 2020, which was an increase from 52.4% at the end of the comparable period in 2019, reflecting the continued conversion of Category C gaming machines from analog to digital in the UK Pub estate.
Leisure parks contributed approximately $1.9 million in revenue, which is typically its weakest quarter given leisure parks are generally closed in the winter months throughout the UK estate.  Revenue from Motorway Service Areas and Adult Gaming Centers was $5.8 million in the quarter and included 5,042 machines on a rental basis.  Software license fee revenue was $1.4 million in the quarter.
Acquired Businesses Hardware Revenue was $6.0 million and includes the sale of 930 machines as well as spare parts and repairs.
SG&A expenses increased by $14.4 million, or 97.5%, to $29.1 million. Incremental SG&A expenses from the Acquired Businesses amounted to $16.9 million, which was partially offset by a $2.0 million decrease in SG&A for the Legacy Inspired Business.
Adjusted EBITDA was $10.1 million, a year-over-year decrease of 26.4%.  The Acquired Businesses contributed $2.8 million in Adjusted EBITDA (in its seasonally weakest quarter, as leisure parks are closed in the winter months throughout the UK estate). The Legacy Inspired Business Adjusted EBITDA decreased $6.4 million which includes the negative impact of the COVID-19 Closures and the adverse results from the Triennial Implementation.
Net Cash Provided by Operating Activities Less Cash from Investing Activities during the quarter decreased to an inflow of $0.1 million from an inflow of $3.1 million in the prior year period. This is primarily due to an increase in capital expenditures related to the Acquired Businesses, such funds used for the continuing digitization of the UK pub estate and to prepare for peak season for the leisure estate.
Non-GAAP Financial Measures
We use certain non-GAAP financial measures, including Adjusted EBITDA, to analyze our operating performance. We use these financial measures to manage our business on a day-to-day basis. We believe that these measures are also commonly used in our industry to measure performance. For these reasons, we believe that these non-GAAP financial measures provide expanded insight into our business, in addition to standard U.S. GAAP financial measures. There are no specific rules or regulations for defining and using non-GAAP financial measures, and as a result the measures we use may not be comparable to measures used by other companies, even if they have similar labels. The presentation of non-GAAP financial information should not be considered in isolation from, or as a substitute for, or superior to, financial information prepared and presented in accordance with U.S. GAAP. You should consider our non-GAAP financial measures in conjunction with our U.S. GAAP financial measures.
We define our non-GAAP financial measures as follows:
Adjusted EBITDA is defined as net loss excluding depreciation and amortization, interest expense, interest income and income tax expense, and other additional specified exclusions and adjustments. Such additional excluded amounts include stock-based compensation, U.S. GAAP charges where the associated liability is expected to be settled in stock, and changes in the value of earnout liabilities and income and expenditure in relation to legacy portions of the business (being those portions where trading no longer occurs) including closed defined benefit pension schemes. Additional adjustments are made for items considered outside the normal course of business, including (1) restructuring costs, which include charges attributable to employee severance, management changes, restructuring, dual running costs, costs related to facility closures and integration costs (2) merger and acquisition costs and (3) gains or losses not in the ordinary course of business. This does not include any losses related to COVID-19.
We believe Adjusted EBITDA, when considered along with other performance measures, is a particularly useful performance measure, because it focuses on certain operating drivers of the business, including sales growth, operating costs, selling and administrative expense and other operating income and expense. We believe Adjusted EBITDA can provide a more complete understanding of our operating results and the trends to which we are subject, and an enhanced overall understanding of our financial performance and prospects for the future. Adjusted EBITDA is not intended to be a measure of liquidity or cash flows from operations or a measure comparable to net income or loss, because it does not take into account certain aspects of our operating performance (for example, it excludes non-recurring gains and losses which are not deemed to be a normal part of underlying business activities). Our use of Adjusted EBITDA may not be comparable to the use by other companies of similarly termed measures. Management compensates for these limitations by using Adjusted EBITDA as only one of several measures for evaluating our operating performance. In addition, capital expenditures, which affect depreciation and amortization, interest expense, and income tax benefit (expense), are evaluated separately by management.
Functional Currency at Constant rate. Currency impacts shown have been calculated as the current-period average GBP: USD rate less the equivalent average rate in the prior period, multiplied by the current period amount in our functional currency (GBP). The remaining difference, referred to as functional currency at constant rate, is calculated as the difference in our functional currency, multiplied by the prior-period average GBP: USD rate, as a proxy for functional currency at constant rate movement.
Currency Movement represents the difference between the results in our reporting currency (USD) and the results on a functional currency at constant rate basis.
Reconciliations from net loss, as shown in our Consolidated Statements of Operations and Comprehensive Loss included elsewhere in this release, to Adjusted EBITDA are shown below.  The 2018/2019 EBITDA comparison does not include the Acquired Businesses in the 2019 numbers.
Conference Call and Webcast
Inspired management will host a conference call and simultaneous webcast at 10:00 a.m. ET / 3:00 p.m. UK on Monday, May 18, 2020 to discuss the financial results and general business trends.
Telephone: The dial-in number to access the call live is 1-844-746-0725 (US) or 1-412-317-5264 (International). Participants should ask to be joined into the Inspired Entertainment call.
Webcast: A live audio-only webcast of the call can be accessed through the "Events and Presentations" page of the Company's website at www.inseinc.com under the Investors link. Please follow the registration prompts.
Replay of the call: A telephone replay of the call will be available one hour after the conclusion of the call until May 25, 2020 by dialing 1-877-344-7529 (US) or 1-412-317-0088 (International), via replay access code 10143795. A replay of the webcast will also be available on the Company's website at www.inseinc.com.
About Inspired Entertainment, Inc.
Inspired offers an expanding portfolio of content, technology, hardware and services for regulated gaming, betting, lottery, and leisure operators across retail and mobile channels around the world. The Company's gaming, virtual sports, interactive and leisure products appeal to a wide variety of players, creating new opportunities for operators to grow their revenue. The Company operates in approximately 35 jurisdictions worldwide, supplying gaming systems with associated terminals and content for more than 50,000 gaming machines located in betting shops, pubs, gaming halls and other route operations; virtual sports products through more than 44,000 retail channels; digital games for 100+ websites; and a variety of amusement entertainment solutions with a total installed base of more than 19,000 devices.  Additional information can be found at www.inseinc.com.
SOURCE Inspired Entertainment, Inc.
XLMedia Partially Disposes Personal Finance Assets for $1.3 Million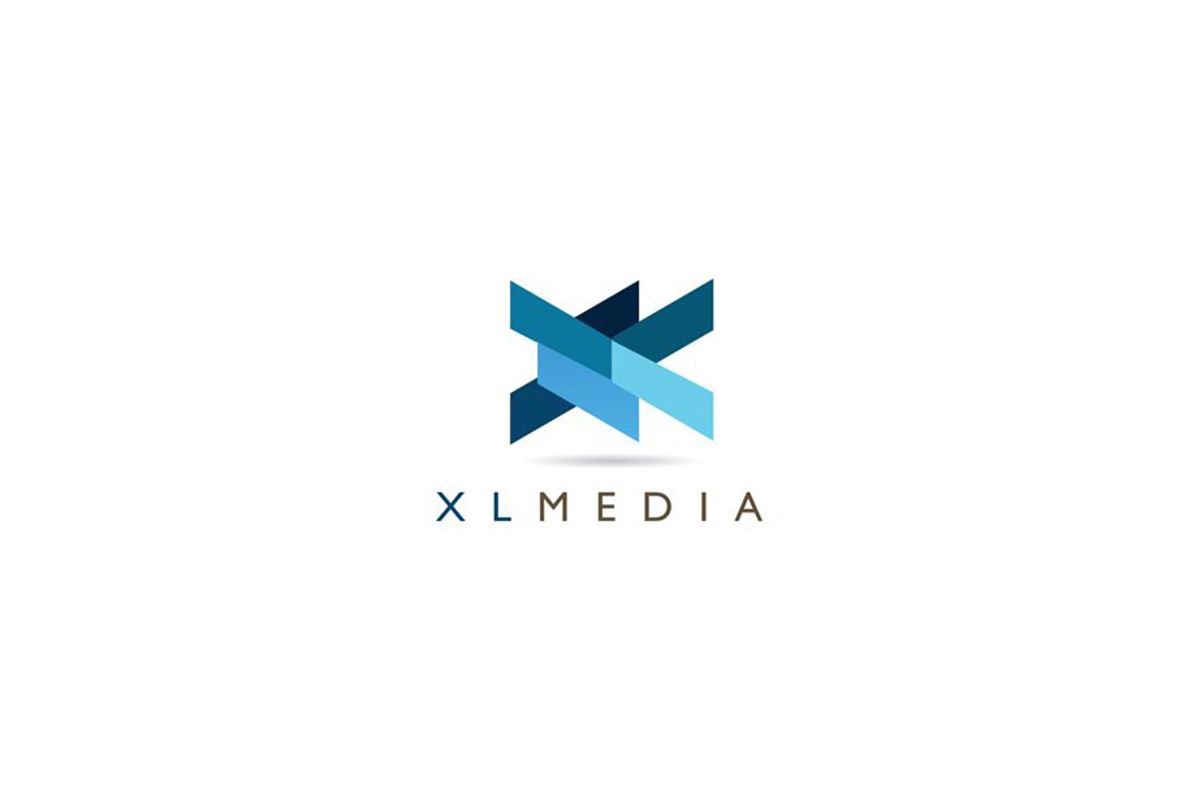 Reading Time:
< 1
minute
XLMedia has announced the part disposal of the Group's Personal Finance assets for a total cash consideration of $1.3 million (the Disposal). The Disposal comprises domains and websites including Investor Junkie, Greedy Rates and Young and Thifty owned by XLMedia Publishing Limited and Webpals Systems SC Limited, subsidiaries of XLMedia plc. The cash generated from the Disposal will be utilised in the day-to-day operations of the business.
The Disposal is in line with the Company's strategy to exit non-core activities while focusing on the Group's Sports and Gaming business, expanding its North American Sports footprint, while also refining and developing the Group's EU Sports portfolio, and the Group's Gaming assets in selected markets, including the US.
In the year ended 31 December 2022, the assets relating to the Personal Finance division generated revenues of $1.9 million and EBITDA loss of $1.3 million.
The Personal Finance assets were excluded from continuing operations as disclosed in the Company's year ended 31 December 2022 results and have no impact on earnings in the current financial year.
Following the sale of these assets to MPD Media, the process to sell the remaining Personal Finance assets is at an advanced stage, but there is no certainty that a transaction or transactions will complete.
IGSA Celebrates 25th Anniversary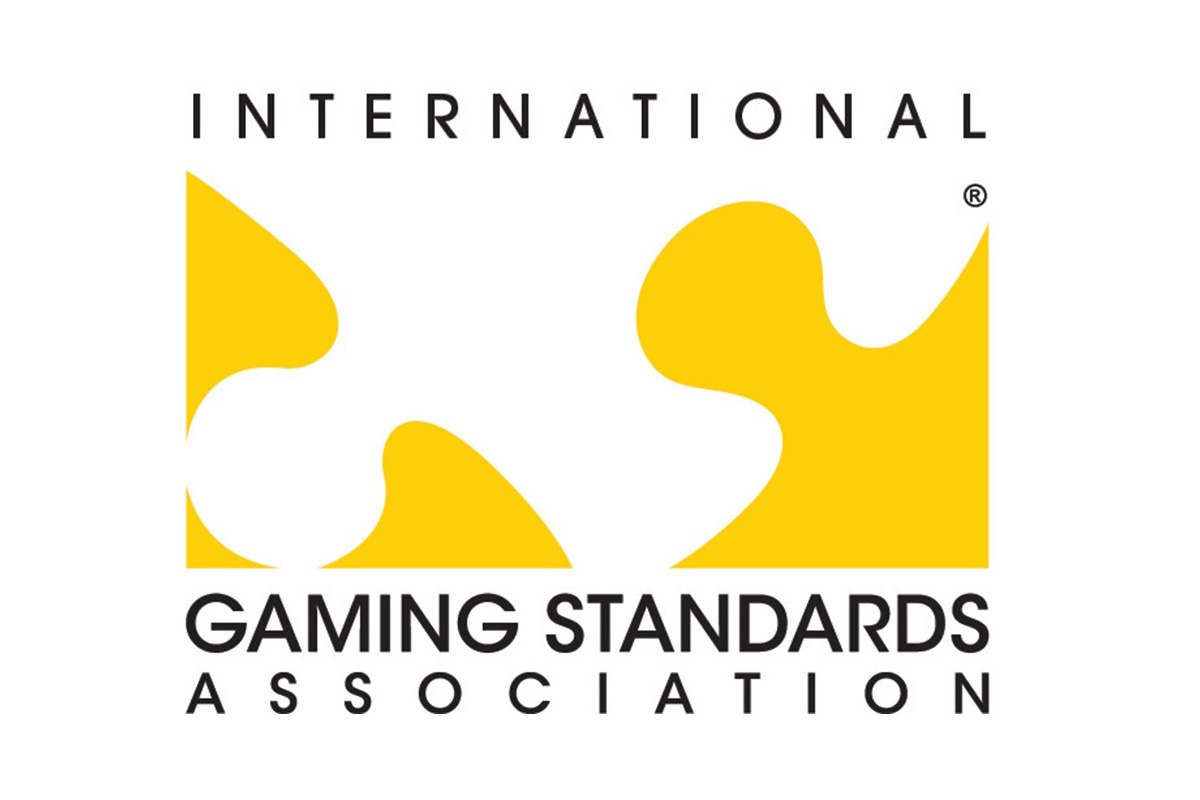 Reading Time:
< 1
minute
The International Gaming Standards Association (IGSA) is celebrating 25 years of its role in support of gaming industry standards.
IGSA president Peter DeRaedt said: "In addition to the many champions and pioneers of our technical standards, we're also proud and honoured to have featured a keynote video by Trevor Croker, CEO of Aristocrat Leisure, a founding IGSA member, and this week to feature a keynote video address by Rich Schneider, chief product officer of Light & Wonder and another 25-year IGSA member."
Mark Pace, vice-president of the IGSA, said: "It has been great to see the congratulations and well wishes come in from all over the world from our current and former members, friends and colleagues.
"These companies have joined in celebrating IGSA's 25-year anniversary through video messages that we have posted on our social media channels and website.
"We invite all our current and past members to join us at our annual meeting celebration and get-together at Canaletto in the Palazzo on October 10 while you're at G2E."
Former iGaming Director Unveils Holistic Wellbeing Platform for the Gaming industry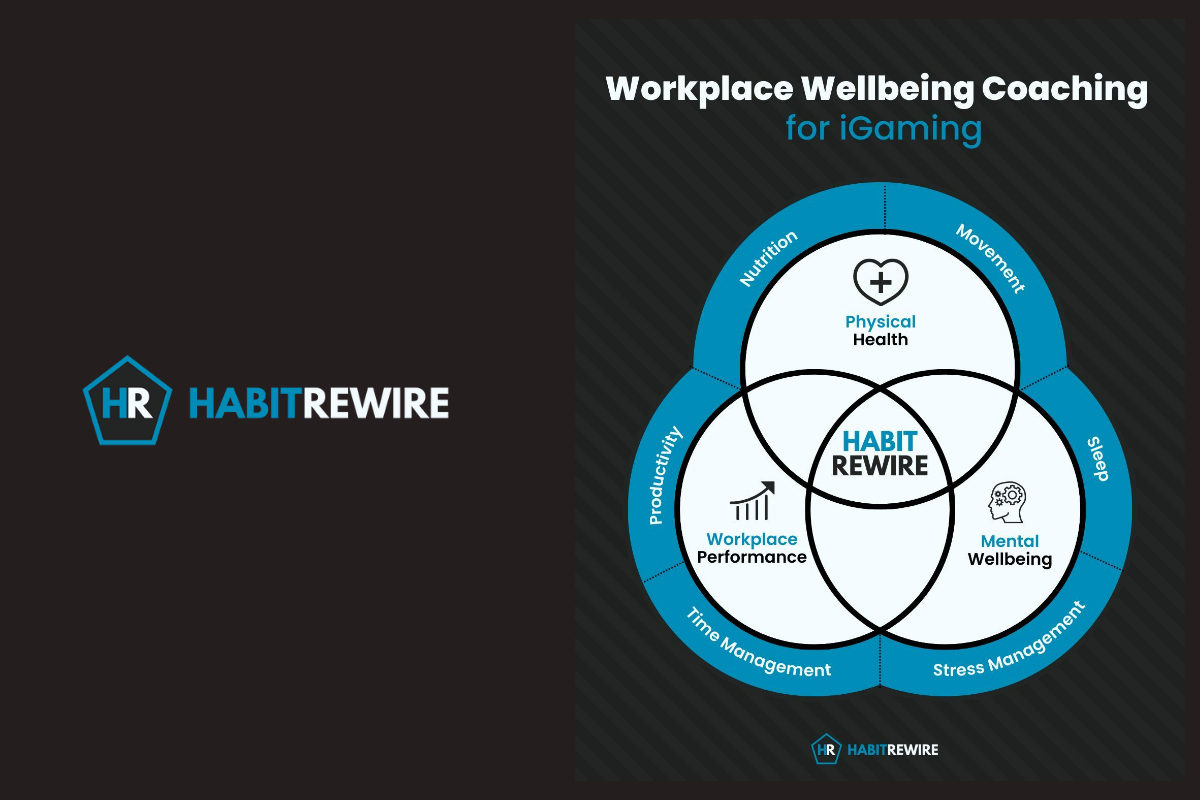 Reading Time:
2
minutes
HabitRewire, an industry leader in health and wellbeing for the iGaming sector, announced the debut of its innovative iGaming wellbeing platform. The turnkey white-label wellbeing solution can be accessed at any time, anywhere via a user-friendly app, helping employees across the world improve their wellbeing 24/7, inside and outside the workplace.
Presented as a ready-to-use white-label solution that can be branded as the company's own, it offers an holistic, wide-ranging, and result-driven wellbeing solution that can be instantly deployed.
The platform draws upon HabitRewire's 'Habit Rewiring' methodology, which is backed by robust scientific evidence. This innovative method is engineered to stimulate sustainable behavioural change, helping employees use daily practices to build the skills and habits to improve their physical health, mental wellbeing, and workplace productivity.
"True health and wellness stretch beyond diet and exercise," affirmed Leo Judkins, Founder of HabitRewire. "Our platform delivers personalised, comprehensive wellbeing interactions across nutrition, movement, sleep, stress, time management and productivity to help employees reach their goals efficiently and effectively, wherever they are."
The uniqueness of HabitRewire's platform lies in its CRM capabilities and unique focus on the iGaming industry, reflecting Judkins' rich, 12-year experience as a CRM Director in the field. His extensive knowledge from developing marketing automation platforms and managing global marketing teams, combined with personal journey of losing 35kg has directly influenced the creation of the HabitRewire platform.
"We use behavioural data, customer segmentation, and automated lifecycle campaigns to create personalised interactions throughout the employees entire wellbeing journey. From the initial stages of activation, onboarding and engagement, right through to retention and reactivation phases." Judkins noted.
HabitRewire's platform incorporates an various features such as weekly challenges, daily check-ins, community chats for peer-to-peer encouragement, leaderboards, workouts, recipe books and lifestyle guides.
Designed with the modern workforce in mind, the platform provides employee with a personalised dashboard that includes training advice, nutrition tips, and recovery strategies. The app allows users to schedule coaching calls with a team of experts that includes certified nutritionists, online personal trainers, sleep coaches, stress management professionals, and behaviour change specialists. Additionally, users can track their progress in real-time and sync their data with wearables and services like Apple Health.
"Most wellbeing solutions aren't accessible for the employees who need it the most. They simply don't have the time or energy to participate, which a key part of the problem. Our objective is to help people achieve their health and wellbeing goals, no matter where they are in their journey or what's going on in their life right now" stated Judkins.
HabitRewire's innovative platform signifies the shift towards proactive and individual care in the workplace, delivering wellbeing solutions directly to employees' fingertips, no matter if they work from home or from an office.
Companies using HabitRewire's platform can expect enhanced performance, increased productivity, and a significantly improved working environment. All quantified in weekly management reports that show measurable results.