LOTTOLAND LAUNCHES FIRST CHARITY LOTTO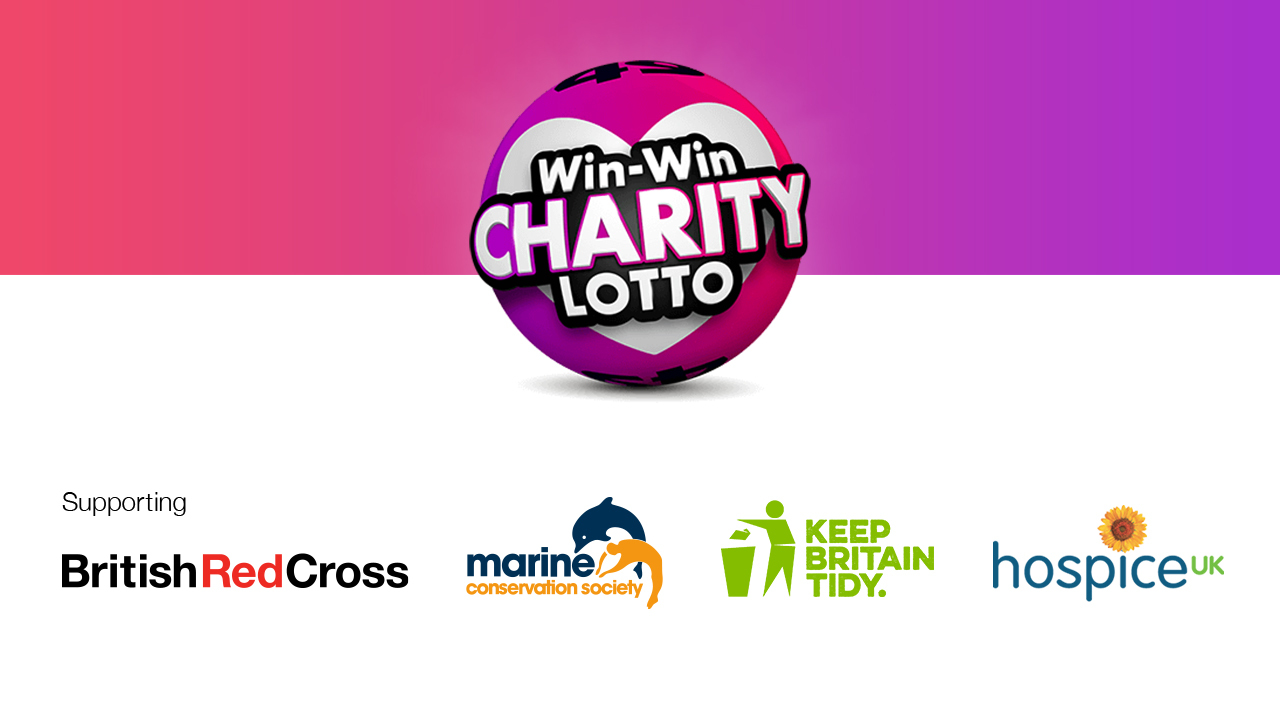 Reading Time:
2
minutes
Win-Win Charity Lotto will support four UK charities
Leading online lotto betting operator, Lottoland, has launched its first charity focused lotto in the UK, where 20p of every pound bet will be donated to four charities – The British Red Cross, Hospice UK, Keep Britain Tidy, and The Marine Conservation Society.
Each bet of the Win-Win Charity Lotto will cost £1 and the jackpot will be fixed at £250,000 for every draw. The game format and results will be based on the popular French Lotto, with draws taking place every Monday, Wednesday and Saturday. Five balls will be drawn out of a total of 49, with 10 bonus balls up for grabs.
Lottoland CEO Nigel Birrell said: "We are delighted to be able to launch our charity lotto betting game here in the UK and are delighted to have these four fantastic charities on board, all of whom support amazing causes.
"The whole team at Lottoland are excited to see the launch of the Win-Win Charity Lotto, it's something we've been working on for some time and absolutely feels like the right step for the business. We believe we've found a good balance, as the respective charities will all appeal to a different audience and yet are all equally, immeasurably important in what they do."
Katherine Ross, Head of Corporate Partnerships at the British Red Cross said: "The British Red Cross has been supporting people at every stage of crisis for over 150 years, both in the UK and around the world. In the aftermath of crisis, we are there to help people rebuild their lives and create a more sustainable future. In the UK, we respond to an emergency on average every four hours, from fires and floods to power outages and terror attacks. Through the kindness of our supporters, we can continue our vital work to protect the most vulnerable people."
Tracey Bleakley, CEO at Hospice UK commented; "Hospice UK are delighted to be partnering with Lottoland on the Win Win Charity Lotto. Hospice UK is the national charity for hospice and palliative care. The Win Win Charity lotto will help us continue our work to ensure all adults and children living with a terminal or life-shortening illness receive the care and support they need, when they need it."
Richard McIlwain, Deputy Chief Executive of environmental charity Keep Britain Tidy, said: "As one of the charities that will benefit from Lottoland's new Win-Win Charity Lotto, Keep Britain Tidy will be able to undertake more work to support communities up and down the country in improving their local environment so that they can love where they live and feel the benefits that come from having access to great parks, beaches and public spaces."
Mike Crossley, Director of Fundraising and Marketing  at The Marine Conservation Society commented; "At what is such a challenging time for charities across every sector, it's fantastic to have the support of Lottoland. The money raised by players of Lottoland will be immensely valuable to our ongoing work fighting for our ocean, working towards a cleaner, better-protected, healthier future where both nature and people thrive."
Launched in 2013, Lottoland has grown rapidly to become the world leading online lotto betting provider, allowing people to bet on the outcome of lotteries from around the world – it has a range of jackpots on offer at any one time so that people can pick and choose how they want to bet. For more information, please visit www.lottoland.co.uk.
How to Diversify Sports Betting Experience? – SOFTSWISS Presents Jackpot Solution for Sportsbook Projects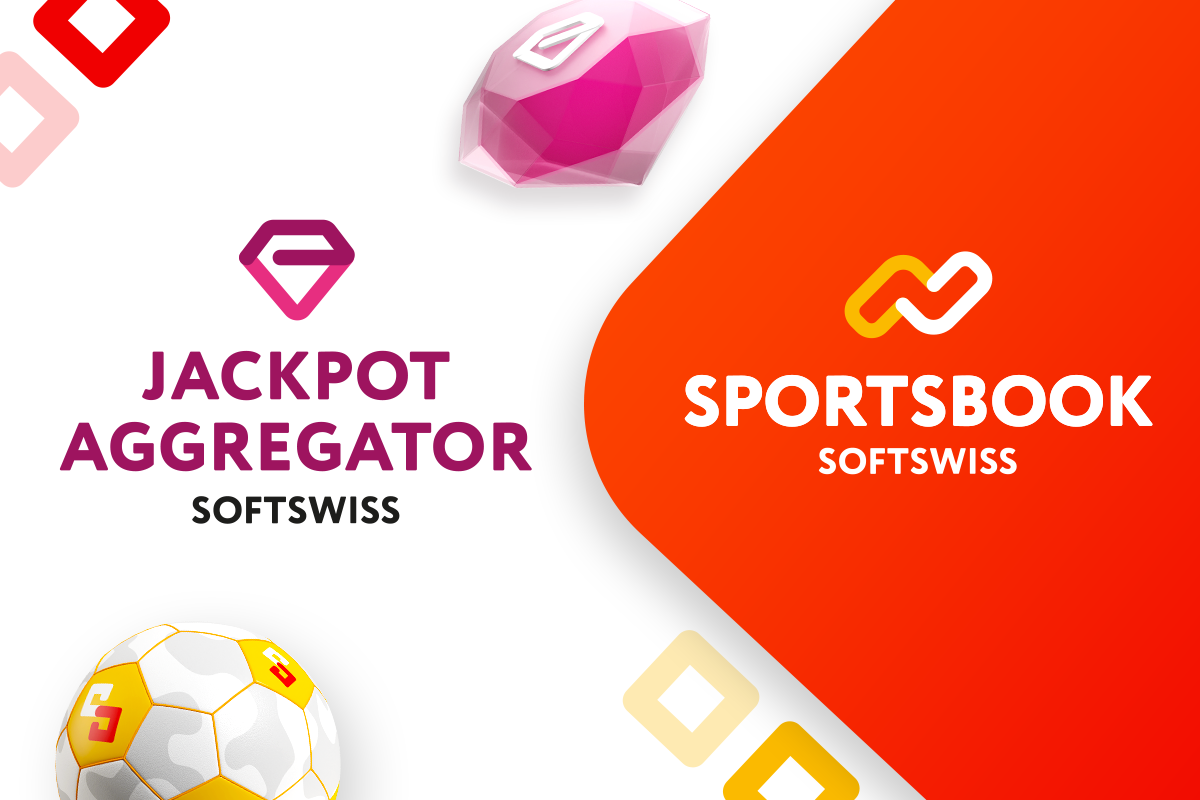 Reading Time:
3
minutes
Two innovative and multifunctional products designed by the leading iGaming software provider SOFTSWISS are now going live with a cross-product integration. As a result, the clients who choose the Sportsbook solution get simultaneous access to jackpot campaigns – an effective business tool to assist player acquisition, engagement and retention. 
This step extends the functionality of the sports betting platform, reinforcing it with engaging jackpot mechanics, and continues the line of bonus proposals. The launch of jackpots in the Sportsbook is expected to increase player retention and, therefore, operator revenue, by capturing the audience attention through exciting storylines and new winning options. At the same time, the Jackpot Aggregator extends its reach beyond the online casino ecosystem, unlocking a new dimension of sports betting to grow into. The combination of these powerful experiences is there to boost the performance of N1 Bet, the first online platform to benefit from the new combo. 
To set up a jackpot campaign on the sports betting platform, the operator needs to configure the settings on the both sides:
The Sportsbook: to define a list of jackpot participants and bet requirements that players need to meet to join a jackpot campaign

The Jackpot Aggregator: to configure the jackpot campaign settings, such as the jackpot pool size, award rules, etc.
The qualifying players will be automatically added to the campaign, getting the chance to hit the jackpot.
Alexander Kamenetskyi, Head of SOFTSWISS Sportsbook, comments on the new integration: "We are proud to present a new integration between the two innovative products, the Sportsbook Platform and the Jackpot Aggregator, which is already in use by the first client. The operator runs the integration with the full support of account managers, and clients themselves can customise the processes in the back office. We are sure this offering will add much value to any iGaming business."
Aliaksei Douhin, Head of SOFTSWISS Jackpot Aggregator, highlights: "This is a new development milestone for our product, and we see the integration coming through in the best possible way. Previously, N1 Bet, the first path breaker of our new integration, used to leverage the Jackpot Aggregator's functionality to run campaigns on their casino platform to show great player retention results. Now the operator is launching jackpots on their sports betting platform, and we are confident that outstanding results won't take long to arrive."
The product heads also note that they are delighted to launch the integration with N1 Bet, highlighting the speed, innovation and ease as the key advantages for the client. The platform players are already exploring the new jackpot functionality and bets, while many exciting features and additions are yet to come. 
The N1 Bet team comments: "We strive to improve our product by complementing it with the best offerings available on the market. We already have the experience of launching jackpot campaigns for our online casino, which boosted player interest and delivered excellent results. We are now introducing jackpots on the side of our sports betting platform, and we are confident that this will help diversify the player gaming experience and increase engagement. We are grateful to the SOFTSWISS Sportsbook and the SOFTSWISS Jackpot Aggregator teams for all their hard work and support every step of the way!"
In 2022, SOFTSWISS launched the first cross-product integration between its Sportsbook Platform and the Game Aggregator. This year's new addition to the already established ecosystem reinforces the SOFTSWISS product offering by extending its reach and functionality, and creates additional value both for operators and players. 
Learn more about the integration at ICE London 2023 at SOFTSWISS stand N8-231, where the teams will be presenting the benefits of the latest proposition.
About SOFTSWISS 
SOFTSWISS is an international iGaming company supplying certified software solutions for managing gambling operations. The expert team, which counts 1,500+ employees, is based in Malta, Poland, Georgia, and Belarus.  SOFTSWISS holds a number of gaming licences and provides one-stop-shop iGaming software solutions. The company has a vast product portfolio, including the Online Casino Platform, the Game Aggregator with thousands of casino games, the Affilka affiliate platform, the Sportsbook Platform and the Jackpot Aggregator. In 2013, SOFTSWISS was the first in the world to introduce a bitcoin-optimised online casino solution.
World Pool extends global network with biggest ever World Pool season in 2023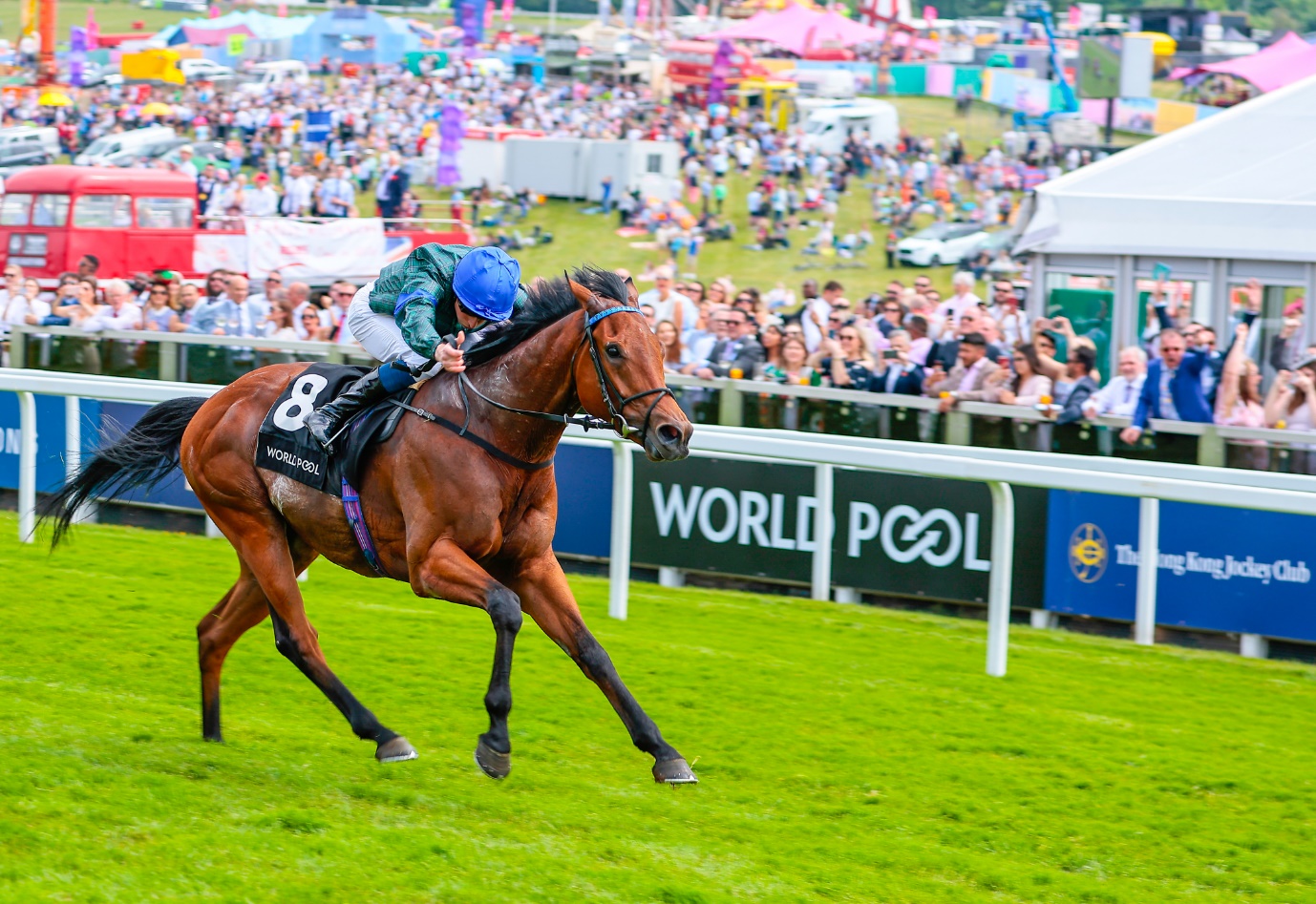 Reading Time:
5
minutes
World Pool, the globe's largest commingled horse racing pools created and powered by the Hong Kong Jockey Club (HKJC), will be extended further in 2023 with the addition of major fixtures, including Lightning Stakes Day in Australia, The Saudi Cup and the Irish Derby.
Following the successful introduction of World Pool Moment of the Year in 2022 in Great Britain and Ireland, this has now been extended to all global World Pool meetings and will reward stable staff with a total of over HK$1 million (approx. £103,000) in prizes, as well as a VIP trip to Hong Kong, thanks to additional funding from the HKJC, UK Tote Group, Racecourse Media Group (RMG) and Ascot Racecourse.
Starting on Saturday 28 January with Met Day at Kenilworth in South Africa, the first meeting where racing fans from over 20 countries will be able to bet into the World Pool, and ending on Melbourne Cup Day on 7 February in Australia, one World Pool Moment of the Day will be selected at each World Pool meeting to win a prize of £4,000 (HK$38,785).
Each winning groom from the season's 25 World Pool days will also enter the chance to be named World Pool Moment of the Year and win a VIP trip for four to Hong Kong for either the 2024 Hong Kong Derby or 2024 FWD Champions Day.
The 25 individual World Pool Moment of the Day winners will be narrowed down to a final four by a panel of global racing experts, before being voted on by the public for World Pool Moment of the Year, which will be revealed at the Hong Kong International Races at Sha Tin in December.
Last year's World Pool Moment of the Year winner was Alpinista and winning groom Annabel Willis, who lit up the Knavesmire at York Racecourse when landing the Group 1 Yorkshire Oaks before going on to win the Prix de l'Arc de Triomphe.
The Saudi Cup and Lightning Stakes to make World Pool debuts in Q1 2023
Lightning Stakes Day at Flemington on 18 February and Saudi Cup night in Riyadh on 25 February have been confirmed as the two new additions to the first quarter of World Pool races for 2023.
The opening quarter of the year now boasts five fixtures, with two visits to Meydan for Super Saturday (4 March) and Dubai World Cup Night (25 March), as well as the aforementioned Met Day (28 January) at Kenilworth.
Irish Derby and Lockinge Stakes among 18 UK and Irish World Pool events
For the first time, World Pool will be in operation at Newbury Racecourse in the UK with two races added to the World Pool season on Lockinge Stakes Day on 20 May, while Irish Derby Day is also set to feature amongst 18 UK and Irish events on 2 July. Coverage of Irish Derby Day will also include the Deutsches Derby at Hamburg-Horn, marking the first World Pool race from Germany.
In 2022, World Pool betting turnover hit a new high of HK$6 billion (approx. £622m), up from HK$4.8 billion (approx. £498m) in 2021, across the 21 racedays that were commingled, while Derby Day at Epsom recorded the single highest day of turnover with HK$66.1 million (approx. £6.8m) – *note: turnover is recorded in HK$, and approximate pound sterling figures are therefore based on current exchange rates.
Michael Fitzsimons, Executive Director Wagering Products of the Hong Kong Jockey Club, said: "We were absolutely thrilled with the results from our 21 World Pool meetings in 2022 and are excited to be extending that offering to 25 days this year.
"Having Australia and Saudi Arabia on the fixture list of 2023 World Pool meetings is another important step in the globalisation of World Pool, while adding some high-profile British and Irish meetings to the schedule is another exciting advancement.
"To complement our expanding list of World Pool meetings are the Moment of the Day and Moment of the Year initiatives, which for the first time will reward winning stable staff from all countries hosting World Pool races.
"Last year's launch of the competition in the UK and Ireland was met with great feedback from yards across the region and we look forward to opening that up to our World Pool days in South Africa, Australia, Saudi Arabia and Dubai."
Alex Frost, Chief Executive of the UK Tote Group, said: "We are looking forward to another World Pool season which now extends its reach across eight countries worldwide. For the UK and Ireland, it is welcome to see new additions to this year's schedule, with two races from Newbury's Lockinge Day added, along with Irish Derby Day, taking World Pool events hosted in the UK and Ireland to a total of 18.
"The ambitions for a global wagering platform are already being realised with over 20 pool betting operators now part of World Pool. Last year alone, the UK and Ireland saw record turnover of £521 million across 17 World Pool events, showcasing the best of our racing to a global audience, ensuring an improved value proposition for our own wagering customers and creating a more sustainable funding mechanism for horseracing in the future, with additional income for our racecourse partners.
"Our continued thanks go to our partners the Hong Kong Jockey Club, and in collaboration with RMG and Ascot, we are delighted to see Moment of the Day and Moment of the Year now extended to include all countries hosting World Pool races."
Martin Stevenson, Chief Executive Officer of Racecourse Media Group (RMG), which represents the media interests of The Jockey Club, Newbury, Goodwood, and York racecourses, said: "RMG is delighted to partner with Hong Kong Jockey Club, UK Tote and our racecourses to bring 11 high-quality British and Irish days to the innovative and important World Pool schedule.
"RMG looks forward to working with all the parties in growing both the sport's revenues and global appeal. We're also excited to see the World Pool Moment of the Day and Year awards increase in prize money and evolve into a global initiative for stable staff – the real unsung heroes of our sport."
Alastair Warwick, Acting Chief Executive Officer, Ascot Racecourse, said: "It's fantastic to see this truly global expansion of the meetings included in the World Pool for 2023. The continued growth of World Pool since launching at Royal Ascot in 2019 has been very impressive and hugely important for British racing. We look forward to being involved again across our major meetings this year."
Gregory Bortz, the Executive Chairman of Cape Racing, the operator of racing in the Western Cape of South Africa, said: "We are honoured to have WSB Met Day, one of the biggest and most prestigious days on the South African racing calendar, be included as a World Pool event. We believe the sight and sounds of nineteen of our finest equine athletes competing for this prestigious Grade 1 race, with the views and sounds of Cape Town playing out in the background, will make for an unforgettable experience for the countless racing enthusiasts around the globe betting into the World Pool.
"The Hong Kong Jockey Club represents the gold standard for racing operators around the world, and we at Cape Racing look forward to following their lead by ensuring our top-class racing provides the entertainment and turnover befitting of World Pool status."
Provisional World Pool events to be hosted on the following days in 2023:
January
Saturday 28: Met Day – Kenilworth Racecourse, South Africa
February
Saturday 18: Black Caviar Lightning Race Day – Flemington Racecourse, Australia
Saturday 25: Saudi Cup – King Abdulaziz Racecourse in Riyadh, Saudi Arabia
March
Saturday 4 March: Super Saturday – Meydan Racecourse, Dubai
Saturday 25 March: Dubai World Cup – Meydan Racecourse, Dubai
Other key fixtures will be finalised later in the year, but major meetings including Royal Ascot, King George Day, Goodwood Festival, York Ebor Meeting, British Champions Day and Melbourne Cup Day will also form part of World Pool 2023.
OnAir Entertainment™ launches a new game, Blazing Dragon Tiger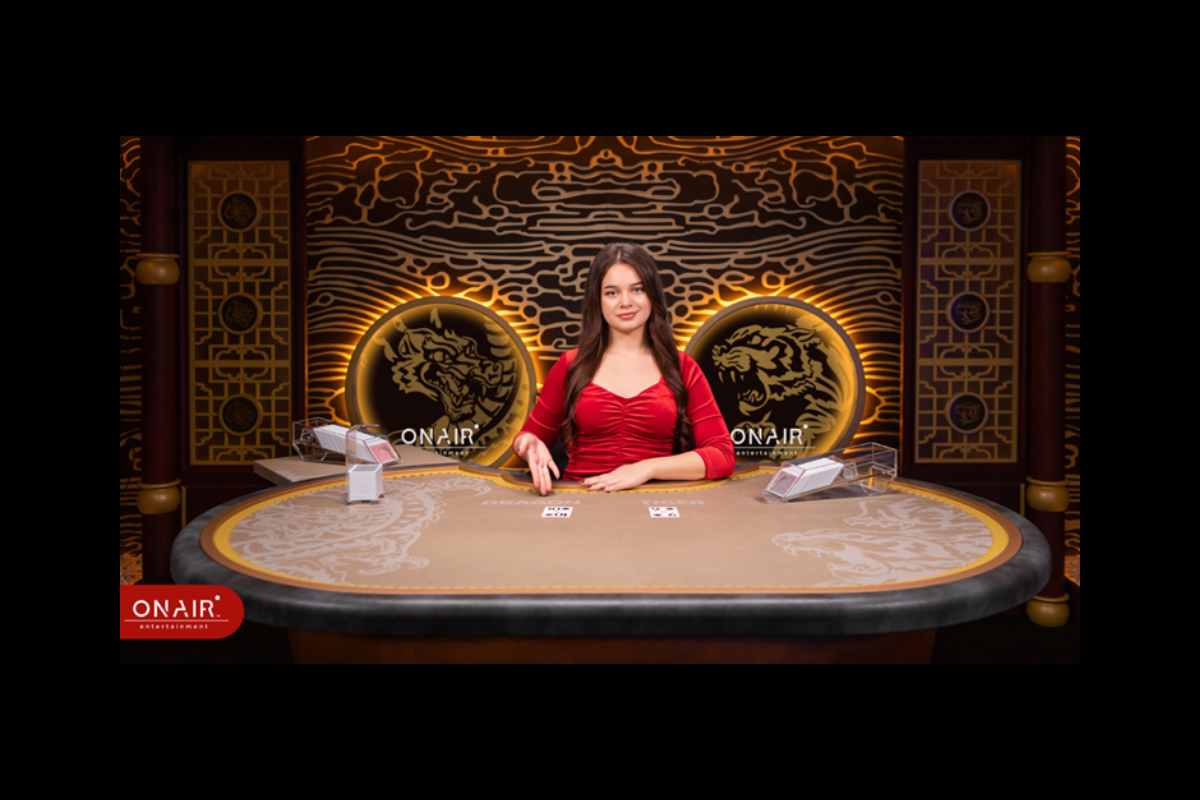 Reading Time:
< 1
minute
OnAir Entertainment™️, the go-to provider of premium live casino content to operators, launched a new game, Blazing Dragon Tiger to their game portfolio on 26th January.
With its unique studio environment and table-felt animation, in Blazing Dragon Tiger players decide which spot to bet on and anticipate the winning side to be either Dragon, Tiger, or Tie, with the option of additional side bets.
Alongside the smooth gameplay and great UI visuals, the studio environment will bring greater value to customers by offering brandable studio elements. In addition, customisation by customers may also be in the configurable side bets and bet limits.
Real-time percentages will show how many users are betting on Dragon, Tiger, or Tie offering live predictions and statistics. Additionally, the option to zoom in and zoom out on specific roads will allow players to see better all-needed results on these roads.
Blazing Dragon Tiger will join the OnAir Entertainment's™️ games portfolio with Standard Blackjack, Standard Roulette, Speed Roulette, Auto Roulette, 9 Pots of Gold™ Streamicon™, Eclipse Blackjack™, Card Matchup, and Lotus Speed Baccarat™️.
OnAir Entertainment's™️ games are designed to offer a real-life gaming experience thanks to world-class digital branding technology, professional game presenters, and sleek branded environments which offer an immersive experience for players.
Seval Kaya, Business Development Director at OnAir Entertainment™, added: "We are very happy to announce a new game in our portfolio with great animation features creating stands out in the industry. Furthermore, our customers can use the brand elements on this new gaming experience for even better customisation. We have achieved this wonderfully designed user interface thanks to everyone who was involved in bringing this game to life."