LOTTOLAND LAUNCHES FIRST CHARITY LOTTO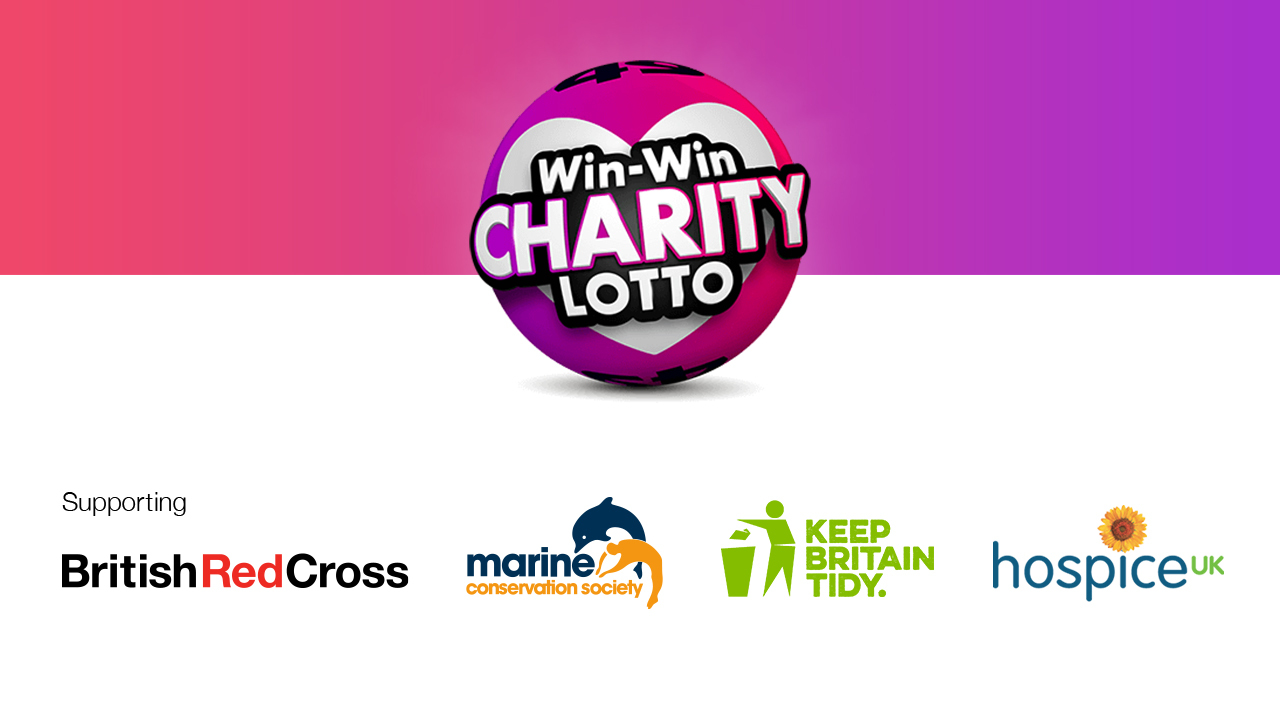 Reading Time:
2
minutes
Win-Win Charity Lotto will support four UK charities
Leading online lotto betting operator, Lottoland, has launched its first charity focused lotto in the UK, where 20p of every pound bet will be donated to four charities – The British Red Cross, Hospice UK, Keep Britain Tidy, and The Marine Conservation Society.
Each bet of the Win-Win Charity Lotto will cost £1 and the jackpot will be fixed at £250,000 for every draw. The game format and results will be based on the popular French Lotto, with draws taking place every Monday, Wednesday and Saturday. Five balls will be drawn out of a total of 49, with 10 bonus balls up for grabs.
Lottoland CEO Nigel Birrell said: "We are delighted to be able to launch our charity lotto betting game here in the UK and are delighted to have these four fantastic charities on board, all of whom support amazing causes.
"The whole team at Lottoland are excited to see the launch of the Win-Win Charity Lotto, it's something we've been working on for some time and absolutely feels like the right step for the business. We believe we've found a good balance, as the respective charities will all appeal to a different audience and yet are all equally, immeasurably important in what they do."
Katherine Ross, Head of Corporate Partnerships at the British Red Cross said: "The British Red Cross has been supporting people at every stage of crisis for over 150 years, both in the UK and around the world. In the aftermath of crisis, we are there to help people rebuild their lives and create a more sustainable future. In the UK, we respond to an emergency on average every four hours, from fires and floods to power outages and terror attacks. Through the kindness of our supporters, we can continue our vital work to protect the most vulnerable people."
Tracey Bleakley, CEO at Hospice UK commented; "Hospice UK are delighted to be partnering with Lottoland on the Win Win Charity Lotto. Hospice UK is the national charity for hospice and palliative care. The Win Win Charity lotto will help us continue our work to ensure all adults and children living with a terminal or life-shortening illness receive the care and support they need, when they need it."
Richard McIlwain, Deputy Chief Executive of environmental charity Keep Britain Tidy, said: "As one of the charities that will benefit from Lottoland's new Win-Win Charity Lotto, Keep Britain Tidy will be able to undertake more work to support communities up and down the country in improving their local environment so that they can love where they live and feel the benefits that come from having access to great parks, beaches and public spaces."
Mike Crossley, Director of Fundraising and Marketing  at The Marine Conservation Society commented; "At what is such a challenging time for charities across every sector, it's fantastic to have the support of Lottoland. The money raised by players of Lottoland will be immensely valuable to our ongoing work fighting for our ocean, working towards a cleaner, better-protected, healthier future where both nature and people thrive."
Launched in 2013, Lottoland has grown rapidly to become the world leading online lotto betting provider, allowing people to bet on the outcome of lotteries from around the world – it has a range of jackpots on offer at any one time so that people can pick and choose how they want to bet. For more information, please visit www.lottoland.co.uk.

Global Online Lottery Market Report 2022-2026 – Online Lottery Market Gets Lucky & Looks Forward to Incredible Growth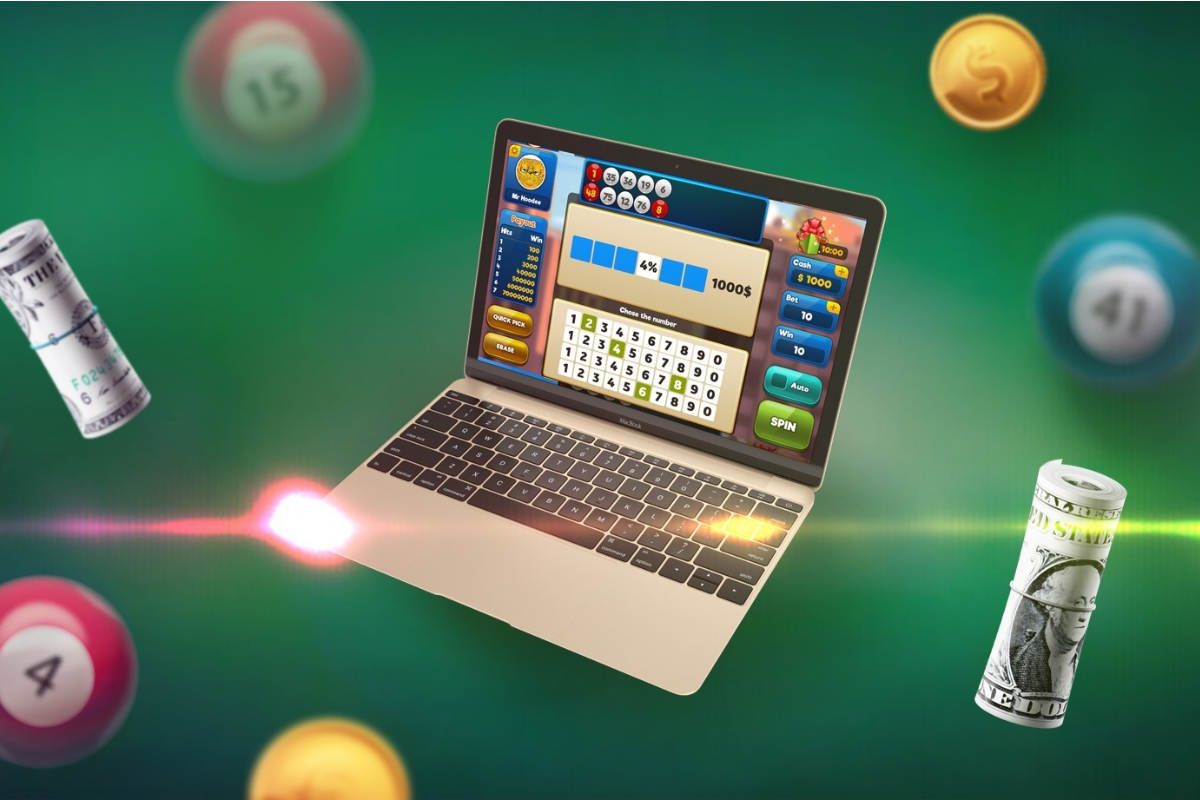 Reading Time:
3
minutes
Global Online Lottery Market to Reach $14.5 Billion by 2026
The global market for Online Lottery estimated at US$8.7 Billion in the year 2020, is projected to reach a revised size of US$14.5 Billion by 2026, growing at a CAGR of 8.7% over the analysis period.
Growth in the global market has skyrocketed in recent years owing to multiple favorable factors like technological advances, rising digitalization and increasing disposable incomes. Online lottery is poised to enjoy high demand due to increasing transition towards the online platform and the gamification trend.
Market growth is also propelled by increasing per capita income, growing number of dual-income households and rising interest and uptake among people. Providers of online lottery games are investing in digitalization and advanced technology to tap the lucrative opportunity. Various countries in Europe and Asia-Pacific have provided support to online sports lottery activities like soccer, golf, auto racing, football, baseball, basketball, boxing and hockey.
The support is anticipated to present new growth opportunities for the market. Another factor positively influencing growth is increasing popularity of social media as a result of extensive penetration of smartphones and the Internet. Holding fewer restrictions in comparison to conventional marketing approaches, social media is emerged as a popular platform for product promotions and advertising for online lottery providers.
Online Draw-based Lottery Games, one of the segments analyzed in the report, is projected to grow at a 8.6% CAGR to reach US$7.8 Billion by the end of the analysis period. After a thorough analysis of the business implications of the pandemic and its induced economic crisis, growth in the Online Sports Lotteries segment is readjusted to a revised 9.1% CAGR for the next 7-year period.
The U.S. Market is Estimated at $2.3 Billion in 2021, While Asia-Pacific is Forecast to Reach 4.1 Billion by 2026
The Online Lottery market in the U.S. is estimated at US$2.3 Billion in the year 2021. The country currently accounts for a 23.7% share in the global market. Asia-Pacific is forecast to reach an estimated market size of US$4.1 Billion in the year 2026 trailing a CAGR of 10.1% through the analysis period. Among the other noteworthy geographic markets are Europe and Canada, each forecast to grow at 8.2% and 7.2% respectively over the analysis period. Within Europe, Germany is forecast to grow at approximately 8.3% CAGR.
By Platform Type, Desktop-Based Segment to Reach $7.5 Billion by 2026
The Desktop-based segment`s strong position can be credited to large content view, big screen and the quest to learn new technology. In the global Desktop-based (Platform Type) segment, USA, Canada and Europe will drive the 6.9% CAGR estimated for this segment.
These regional markets accounting for a combined market size of US$2.7 Billion in the year 2020 will reach a projected size of US$4.4 Billion by the close of the analysis period. Led by countries such as Australia, India, and South Korea, the market in Asia-Pacific is forecast to reach US$2.2 Billion by the year 2026, while Latin America will expand at a 8.5% CAGR through the analysis period.
Key Topics Covered:
I. METHODOLOGY
II. EXECUTIVE SUMMARY
1. MARKET OVERVIEW
COVID-19 Impact on Global Lottery Industry
Effect of the Pandemic Lockdown on Online Lottery Market
Massachusetts Lottery Faces Risk of Becoming Obsolete Amid COVID-19 Pandemic
Gambling Industry: A Prelude
Lottery: A Key Segment of Gambling Industry
Online Lottery: Riding High on the Top of Innovation
Global Market Prospects & Outlook: Online Lottery Market Gets Lucky & Looks Forward to Incredible Growth
Online Lottery: Gut Punch for Some & Perfect Heaven for Revenue Support for Others
Rising Significance of Online Lottery in the US
Drivers Helping Online Lottery Market Step Up to Solid Game
Key Concerns and Challenges
Adverse Public Opinion about Gambling: A Major Issue Affecting Lottery Industry Prospects
Analysis by Platform Type
Regional Analysis: Europe Enjoys Frontline Position in Global Online Lottery Market
Online Lottery Gains Ground in the US amid the Pandemic
Sales of Michigan iLottery Products Surge in Michigan
Probable Ban on Online Lottery in Florida
Competitive Scenario
Recent Market Activity
2. FOCUS ON SELECT PLAYERS (Total 58 Featured)
Annexio Limited
Camelot Group
International Game Technology PLC
Jackpot.com
Lotto Agent
Lotto Direct Ltd.
Lotto247
LottoKings
LottoSend
LottosOnline
Play UK Internet
WinTrillions
3. MARKET TRENDS & DRIVERS
Advantages of Online Lottery: Galvanizing Massive Demand
Online Lottery Emerges as Favorite Gambling Pastime with Lure of Big Jackpots
Positive Aspects of Legalized Gambling Enthuse Online Lottery Market
Market Prospects Strongly Influenced by Gambling Industry Trends
Gambling Apps Contribute to the Rising Popularity of Online Lottery
Evolving Role of Cryptocurrency Encourages Market Uptake
Widespread Availability of High-Speed Internet Stirs Market Growth
Smartphone Emerges as Popular Option for Participation in Online Lottery
Increased Emphasis on Digitalization Augurs Well
Blockchain Empowers Decentralized & Transparent Operations
Big Data Steps In to Augment Online Lottery Operations
IoT Emerges as a Reliable Tool to Transform Online Lottery Market
Virtual Reality Seeks Role in Online Lottery Domain
Issues & Challenges
Regulatory Emphasis on Online Gambling Cripples Momentum
Gambling Laws in Select Countries
Nation-Wide Bans Discourage Global Expansion
Cyberattacks: Red Hot Button Issue
4. GLOBAL MARKET PERSPECTIVE
III. REGIONAL MARKET ANALYSIS
IV. COMPETITION
Rhino Entertainment has announced the arrival of John Cachia as Chief Commercial Officer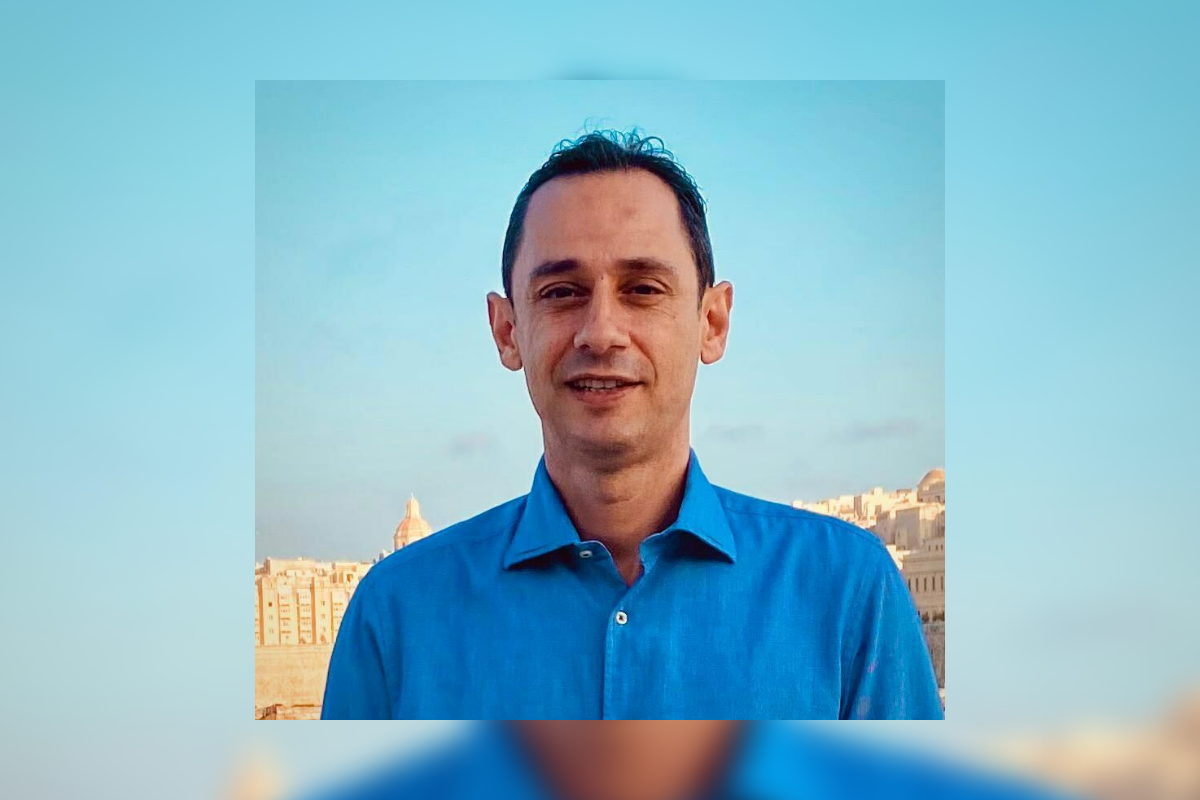 Reading Time:
< 1
minute
Cachia joins after nearly two years as CCO at betting giant William Hill and previous roles at Mr Green, including Director of Commercial and Gaming and Head of Commercial. He assumes his duties immediately.
Ross Parkhill, Chief Executive Officer of Rhino Entertainment, said: "It's fantastic to have someone of John's ilk join our ambitious group. He has lots of very valuable experience, and I'm sure he will help drive further growth and develop all aspects of our commercial operations."
The move is part of a restructuring at the company, which also sees Kristina Murgovska take on the role of Chief Product Officer.
Murgovska has climbed the ranks quickly at Rhino Entertainment, moving from Head of Product to Director of Product Development in three years. Before joining Rhino Entertainment, she spent three years at Gaming Innovation Group – first as Senior Front End Developer and then as Product Owner.
"Kristina is one of the sharpest product minds in the business and I am delighted to see her talent recognised," Parkhill added.
Rhino Entertainment specialises in iGaming solutions, supporting leading brands like Casino Days and Buusti Kasino with best in class product development, UI and UX design, and marketing strategies.
Patch Up & Display Your Love Of GGPoker At UK Live Poker Events To Win Prizes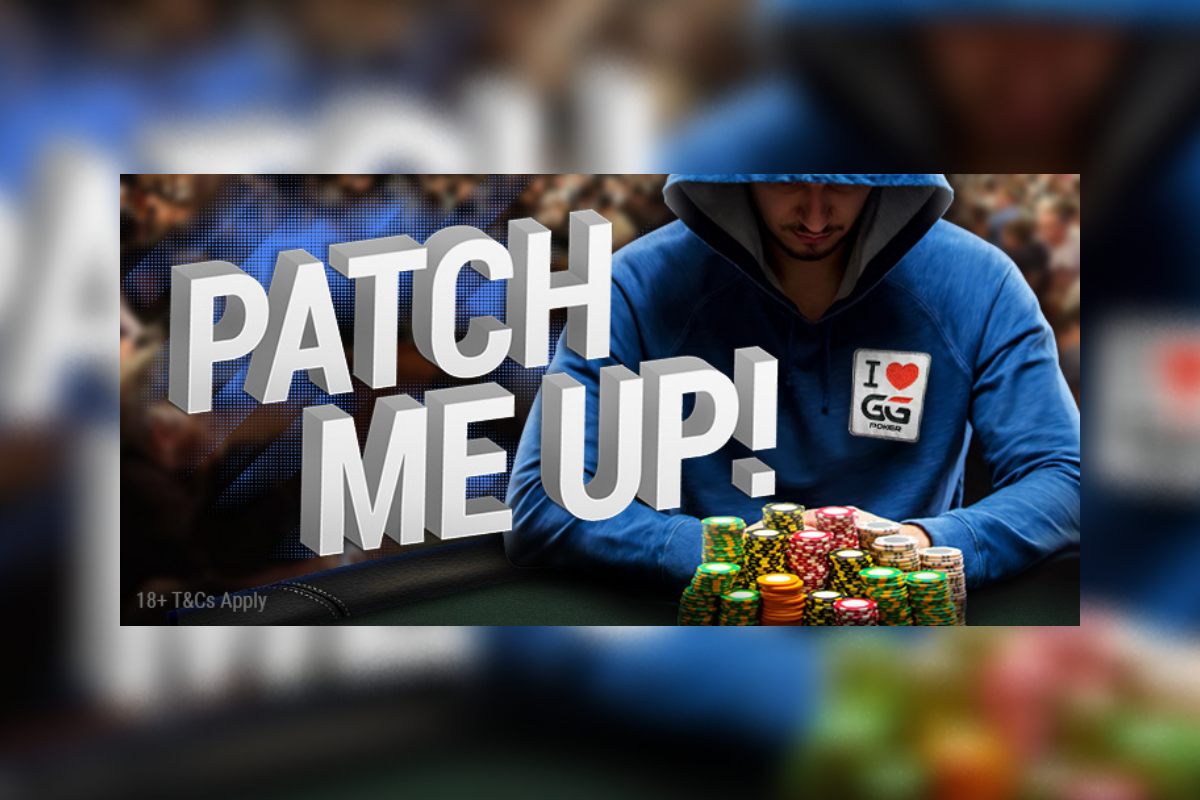 Reading Time:
2
minutes
Players that wear GGPoker patches and tag #LoveGGPoker will claim free tickets and Tournament Dollars and can also receive free tournament entries
GGPoker today launches the Patch Me Up live events campaign, which rewards players in selected poker tournaments held in the United Kingdom that wear GGPoker patches and engage with GGPoker on social media.
Players that fly the flag for the GGPoker community at live events, no matter if they qualify via satellites or buy in directly, will be eligible to receive prizes. Participants must wear GGPoker patches, share photos of themselves playing on social media, using the campaign hashtag #LoveGGPoker, and Content Challenges to grab some of the Patch Me Up loot.
These #LoveGGPoker Content Challenges include:
Post the 'Photo of the Day'

Receive the most social media post likes or retweets in a day

Have the biggest chip stack of any GGPoker community players

Build the best card tower

Perform the best chip trick

Post a photo with the highest number of players sporting GGPoker patches
The prizes will include tickets to GGPoker's biggest online tournaments and Tournament Dollars that can be used to enter whatever GGPoker events the player prefers.
What's more, ten players in each selected event will be chosen as the first to represent GGPoker in the subsequent live tournament, and those players' buy-in to the upcoming tournament will be covered 100% by GGPoker.
GGPoker patches will be made available to those interested in taking part, either in advance or from GGPoker players participating in the tournament.
"We're excited to be able to offer UK players something new and rewarding at live events. The world of poker is a wonderful mix of players from all walks of life and levels of play. All too often it is the top players of the game that reap the rewards; GGPoker wants to create something that shows how much we value players of all levels with rewards, regardless of where they finish in a tournament," said Angela Martin, UK & Ireland Head of Marketing for GGPoker. "We're truly passionate about poker and want to see more players creating entertaining content that celebrates poker, their experience at live events and their love for GGPoker!"
New GGPoker players are eligible to claim the poker room's Welcome Bonus, earn even more rewards with the Honeymoon for Newcomers promotion and automatically join GGPoker's Fish Buffet loyalty program, with regular cash prizes on offer.
To learn more about #LoveGGPoker and request GGPoker patches, please visit: https://promo.ggpoker.co.uk/patch-me-up/