Unikrn Adds BitPay to Extensive Crypto Utility Network for Shopping, Betting & Earning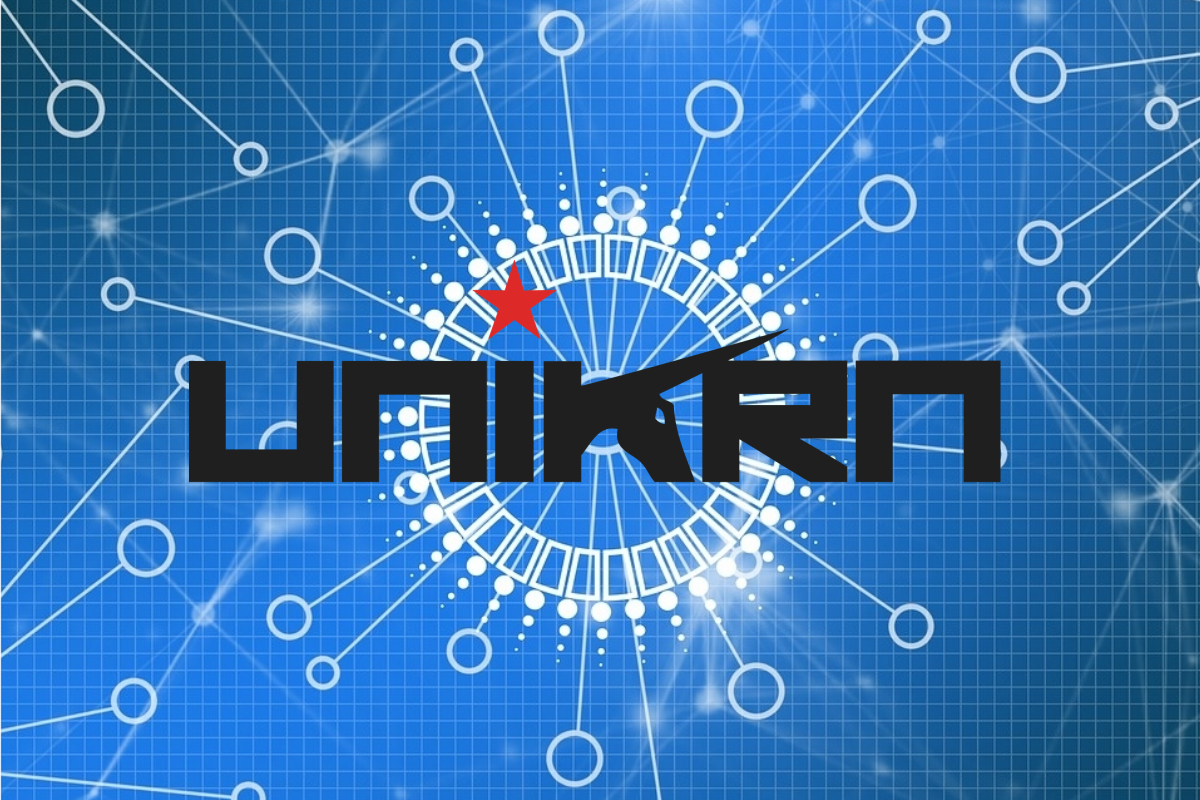 Reading Time:
2
minutes
Unikrn, the award-winning industry leaders at the intersection of wagering, gaming and blockchain technologies, has partnered with BitPay, the world's largest provider of blockchain payment services, to extend accessibility and ramp up activity across Unikrn's unparalleled crypto platform. The partnership will include a 300% transfer bonus with code BITPAY for BitPay users who try Unikrn with a new account*.
Unikrn was the winner of EGR's Esportsbook of the Year 2019 award and offers dozens of esports, traditional sports, streamer betting and award-winning innovations in wagering to create thousands of markets and a fresh bet any minute of any day. Unikrn takes bets on nearly every esport and sport (such as CS:GO, Dota 2, League of Legends, Fortnite, tennis, football, F1, UFC and basketball). Plus, Unikrn is the only betting platform on Earth which allows gamers to bet on their own skill in the world's most popular online games such as Fortnite, PUBG, Dota 2 and more.
BitPay will assist in processing to create fluid community access to Unikrn's leading crypto casino with slots, live table games, casino classics and esports-themed originals, giving more ways to multiply crypto than any other wagering operator.
Crypto users who join Unikrn will also find sports betting, award-nominated 24/7 virtual betting streams, streamer betting, options to earn crypto just for playing video games and more. Plus, Unikrn offers superior crypto deposit bonuses and improved odds for crypto bettors.  Unikrn will allow payments in BTC, ETH, BCH, XRP and 4 stable coins: BUSD, USDC, GUSD and PAX.
"Every mover in the crypto space knows the biggest hurdles to mainstream adoption are accessibility and utility ," said Rahul Sood, Unikrn co-founder and former CEO of Microsoft Ventures, "Unikrn is creating more real-world applications for cryptocurrencies than anybody else in our space, and BitPay is pioneering easy access payments. Together, we're making a future for crypto as more than a speculative asset, but a piece of daily commercial life."
"Crypto is the perfect payment option for the video game community because gamers all over the world can make payments cheaper and safer than credit cards," said Sonny Singh, Chief Commercial Officer of BitPay. "Gamers in developing countries like Argentina and India now have the ability to easily play at Unikrn."
Terms and conditions apply for all promotions, see Unikrn.com for details.
MakerDAO Partners with FirstBlood Technologies Competitive Gaming Platform "Earn DAI for excelling at the most popular Esports games available today"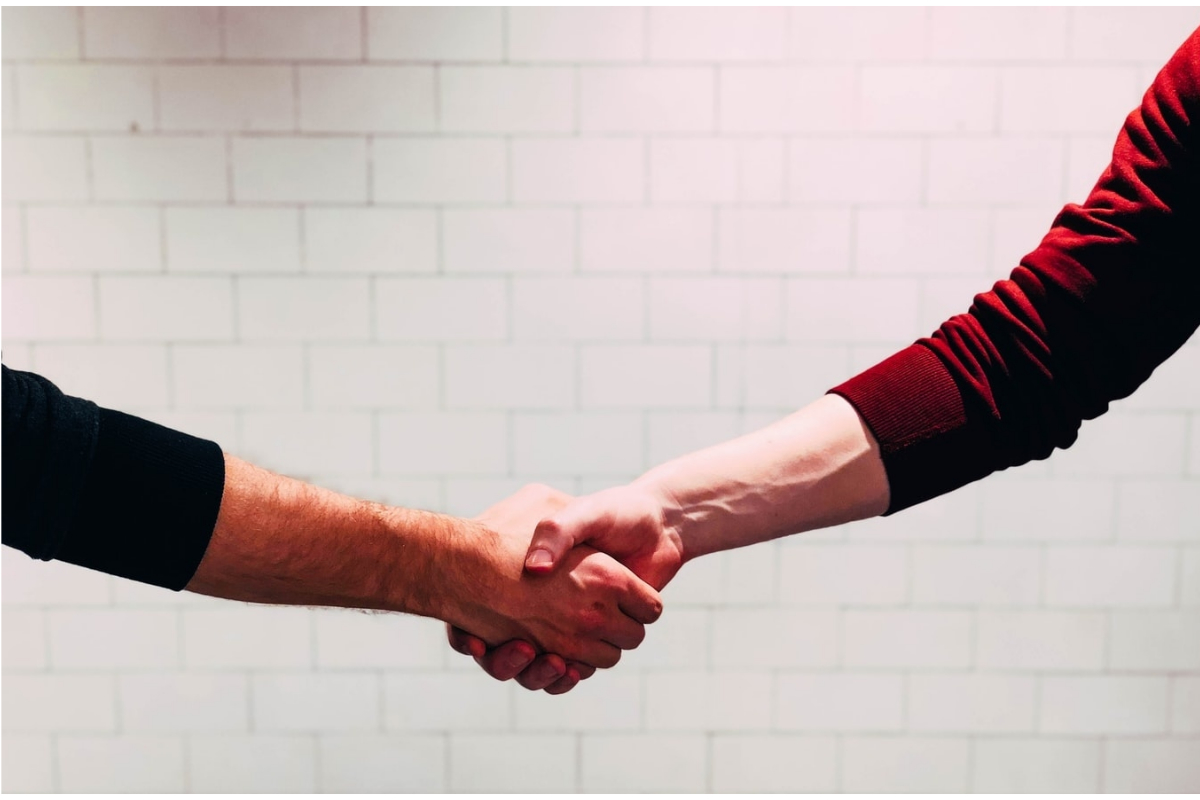 Reading Time:
2
minutes
Today, ​FirstBlood Technologies​, the ​online competitive ​gaming ​platform and maker of Gaming Blockchain Dawn Protocol that lets ​esports​players challenge the field and win real rewards for excelling at their favorite games,​is integrating with ​MakerDAO​ to bring decentralized stablecoin integration to the ​FirstBlood Platform​. MakerDAO, the protocol behind the popular ​DeFi stablecoin Dai​, will enhance accessibility for enthusiasts and professional gamers alike by offering rewards in DAI to competitive gamers playing on FirstBlood. This signals an immense victory for gamers, and allows for permissionless cross-border payments to be made in what is arguably the most popular DeFi crypto-token available today. While the FirstBlood Platform supports it's own native token $Dawn the addition of an algorithmic stablecoin sweetens the prize pot for gamers all around the world.
Joe Zhou, the Co-Founder and CEO of FirstBlood, says "we aim to leverage the massive DAI community and facilitate blockchain adoption into the world of competitive gaming. With players competing from every continent, payments in cryptocurrencies will simplify barriers to entry for users, and provide a stable and secure environment for players to earn rewards for rising to the challenge." Of the partnership, Rune Christensen, CEO of the Maker Foundation and co-founder of MakerDAO, had this to say, "the borderless, decentralized nature of Dai makes it the perfect stablecoin to use as in-game rewards for FirstBlood players. The stability, transparency and ease of use of Dai will let players spend more time focused on competing and less time sorting out how to manage their rewards."
To celebrate the partnership, MakerDAO is offering 10,000 DAI in prizes to sign up and compete on FirstBlood. All prizes will be paid in Dai. The details are as follows:
Beginning the 3rd week of November 2020, FirstBlood players will have an opportunity to compete against each other in the newest game-integrated on the FirstBlood Platform, Call of Duty: Warzone.
On the third Monday for the months of November, and December of 2020 and January 2021, FirstBlood will host the Maker Monthly tournament, which will have a $1,500 prize pool, payable in Dai.
Starting November, 4th, 2020, FirstBlood will host the Daily Dai with a prize pool of $100 each day for 40 days.
Events are available for players on PC, Playstation, and Xbox.
To sign up and get started, simply visit the FirstBlood platform and create an account at https://app.firstblood.io​.
Unlocking the power of cryptocurrencies to step inside the decentralised casino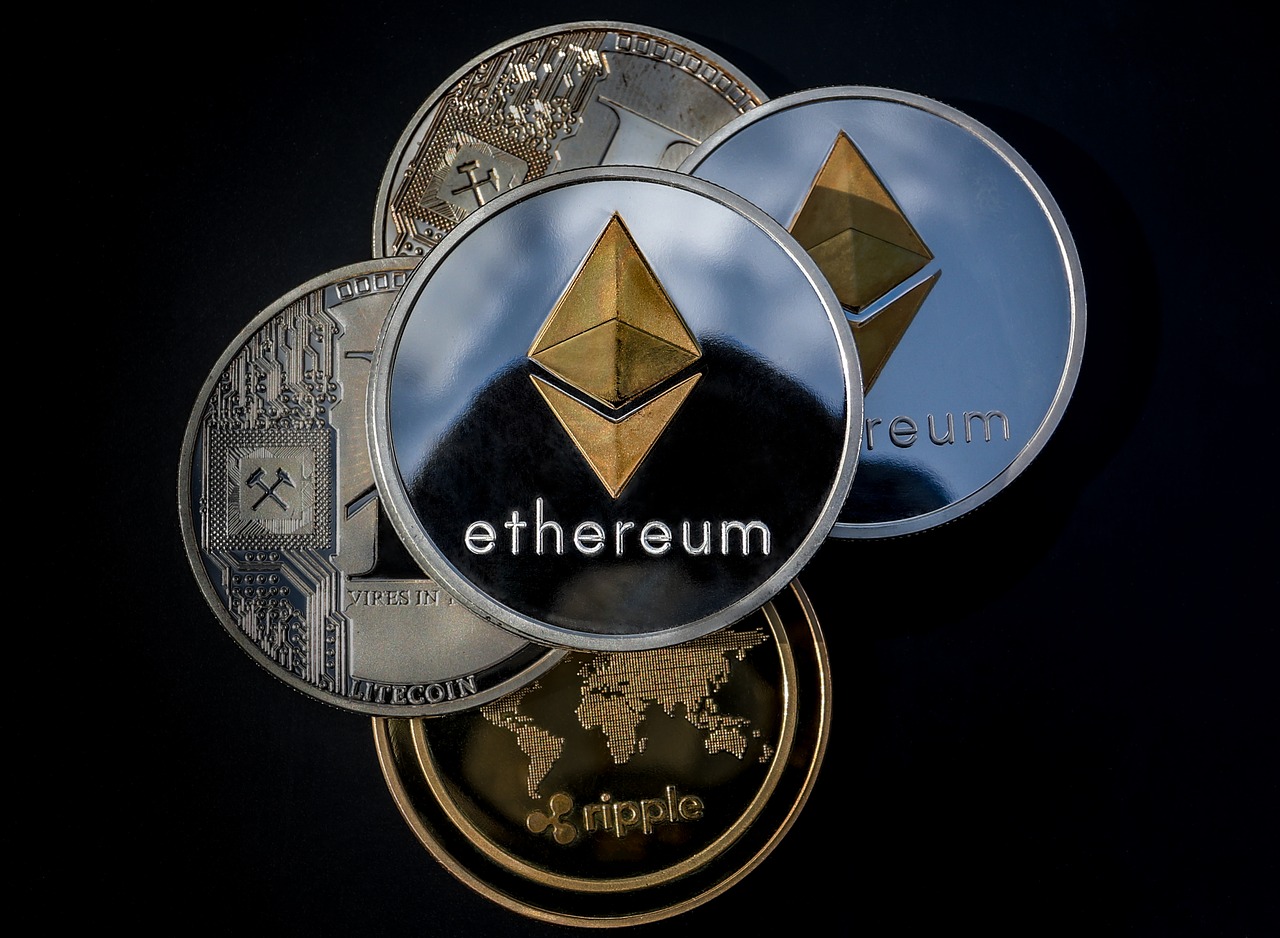 Reading Time:
2
minutes
Researchers from the Department of Computer Science at the University of York have presented the first ever analysis of gambling transactions taking place in cryptocurrency casinos on the Ethereum blockchain.
In uncovering extreme behaviours, the study could assist in identifying the potential for financial harm via unsustainable spending among players, ultimately leading to better consumer protection tools.
The study unlocks blockchain transaction data to provide a detailed summary of spending behaviours, revealing how people are affected by this new form of online gambling.
Decentralised gambling applications differ from traditional online casinos in that players use cryptocurrency as a stake. The codes running the casino games are also stored on public ledgers, known as blockchains and cryptocurrency platforms such as Bitcoin and Ethereum use the technology to process payments and calculate game outcomes.
When players place wagers, their transactions are recorded on a blockchain in an anonymised form. Whilst this data has always been publically available, the technologically advanced nature of the applications has presented barriers to research and regulation.
As part of the study, researchers developed an algorithm to extract and decode transaction data from the Ethereum blockchain. The work examined more than 2.2m transactions from 24,000 unique addresses on three applications operating on the Ethereum cryptocurrency network (dice2.win, etheroll.com and fck.com).
Focussing on simple casino type games of chance, like dice rolls and coin flips, researchers found that the average decentralised gambling application player spends less than in other online casinos overall, but that the most heavily involved players spend substantially more.
As with regular online casino players, researchers found that those who generally place larger bets are more likely to wager larger total amounts over the duration of their betting careers, however this appears to be amplified in decentralised gambling application use.
The data revealed that the most heavily involved bettors wagered an average of 1,000 ETH (equivalent to approximately $100,000), which dwarfs the average 1.1 ETH (~$110 at time of study) presented by the majority of bettors.
In their assessments of typical 'player' behaviour, researchers were also able to identify the presence of non-human players, known as bots, in the data set. Bots may exist for a number of reasons, for example to artificially inflate the perceived popularity of the applications they are transacting with, or to attempt to win the jackpot from an application once it becomes statistically worthwhile to pursue.
The researchers cite that whilst they cannot infer the reason behind the bots' existence, the identification technique they have developed presents an interesting area for future investigation.
Oliver J. Scholten, a PhD Researcher with the EPSRC Doctoral Centre for Intelligent Games and Game Intelligence, and member of the research team commented: "The study illustrates the power and scale of transaction data that decentralised gambling applications can provide to researchers".
Scholten added: "These applications could really change the way people gamble online – we in the research community need to know how they operate, how to analyse them, and ultimately how to identify those in harm's way."
Dr James Walker from Digital Creativity Labs commented: "The work draws attention to cryptocurrency transactions as a tool for large scale in-vivo gambling research, and presents a robust foundation upon which multiple avenues of further analyses can be performed."
The article is published by The Public Library of Science ONE at https://journals.plos.org/plosone/article?id=10.1371/journal.pone.0240693
Project Nebula to Launch Space-Themed 4X Strategy Collectible Game on ICON Blockchain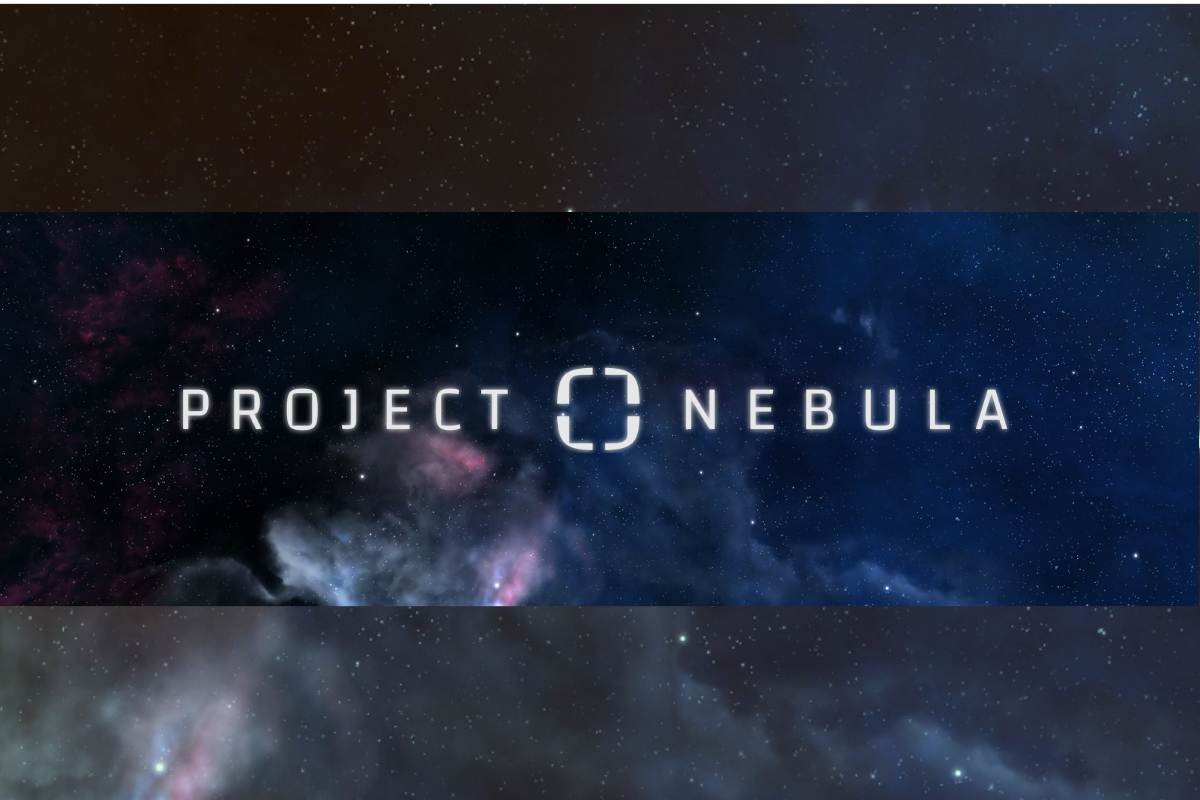 Reading Time:
< 1
minute
Project Nebula introduces NFTs representing planets that players can claim, trade, and sell through its in-game marketplace
ICON, one of the world's largest decentralized networks, today announced that its blockchain will support the upcoming desktop and mobile browser-based collectible strategy game Project Nebula. Project Nebula is a space-themed 4X strategy game featuring NFTs representing planets that players can claim, trade, and sell through an in-game marketplace. Project Nebula will launch its "Planet Presale" on October 28, 2020.
Project Nebula includes elements from the 4X gaming genre including open exploration, research, and resource management. Players can discover and collect unique planets, artifacts, and more in an ever-expanding gameplay universe.
"Blockchain and gaming communities haven't even scratched the surface of how the synergy between those two communities can exponentially enhance their mutual experiences. By supporting this immersive game, we hope to showcase that potential," said ICON Project Founder Min Kim.
Each planet in Project Nebula bears its own unique designs and attributes that determine how useful and powerful they will be within the game, but collecting in Project Nebula goes lightyears beyond planets. Designed and orchestrated specifically for the game by various artists, collectible artwork and soundtracks blanket these new expanses and are ready to be added into player's collections.
"With Project Nebula, we wanted to reimagine blockchain-based gaming with a fun, visually appealing and immersive experience," said Holger Sundja, Project Nebula Developer. "So that was our starting point: focus first on a visually beautiful and very engaging game, and see how a strong blockchain like ICON might help support that."
Launched in 2017, ICON is one of the world's largest decentralized networks and the most well-known blockchain project in South Korea.
To learn more about Project Nebula and its Planet Presale, please click here.