Game of Thrones® Slots Casino Releases Dragons of Westeros Feature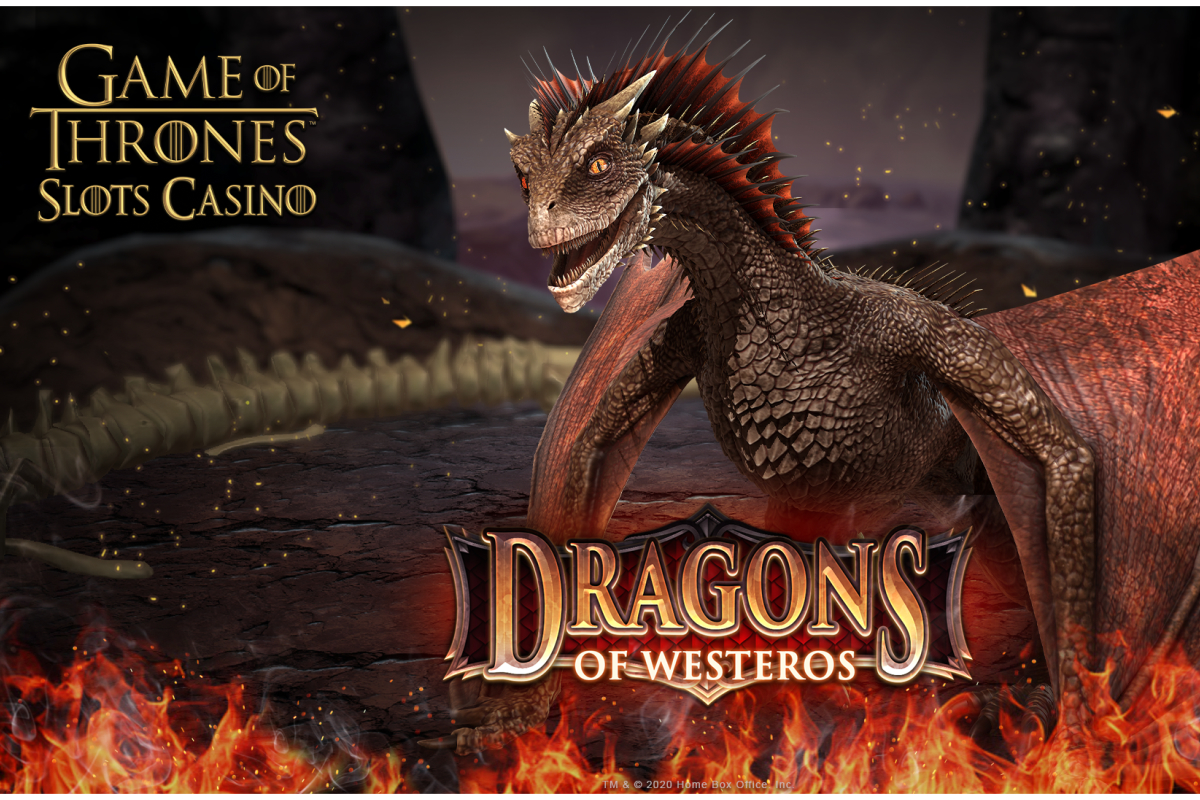 Reading Time:
3
minutes
Honoring Themes From the Iconic Series, Players Can
Raise Their Own Dragon to Aid in Their Quest for the Iron Throne
Zynga Inc. , a global leader in interactive entertainment, announced the initial release of a new feature, Dragons of Westeros, for the hit mobile game Game of Thrones Slots Casino, inspired by the acclaimed Game of Thrones television series from HBO®. This new feature begins rolling out today on the heels of the game's one year anniversary, putting the most powerful beast from the realm into players' hands.
In this new feature, players that have reached level 20 will receive an egg that incubates an infant dragon. Once born, players will name and feed their hatchling, growing it from hungry newborn to powerful creature, bringing fire and strength to their efforts to rule all of Westeros.
Through daily grants and by participating in quests and events, players will earn Dragon Actions.  These can be used to light a fire under the egg to hatch it faster and to feed the dragon after it has emerged. Once fed, the dragon provides players with perks that increase in impact as it grows, from the Dragon Respin to an Hourly Bonus Multiplier. Players can speed their creature's maturity by earning Dragon XP by completing quests, completing card collections and feeding their dragon. As the dragon levels up in size and strength, the rewards and benefits to the player will be more profound, and the creature will visibly change from hatchling, to juvenile, and in time, to mythic beast.
"The visual, dramatic and devastating impact of dragons to the world of Westeros was one of the most exciting, talked about, and beloved aspects of the series," said Bernard Kim, President of Publishing at Zynga. "With the introduction of dragons, players will now be able to experience the strength, loyalty and fire of these legendary beasts, and we're proud to continue to bring iconic touchpoints of the series to our players."
In Game of Thrones Slots Casino, players are immersed in the epic drama, arresting dialogue, iconic characters and driving musical themes of the series. From cliffhanger moments across the Seven Kingdoms, to sweeping landscapes and locations like The Wall, the slots gameplay is infused with the fire and ice atmosphere of Westeros and its most illustrious inhabitants, including Cersei, Jaime and Tyrion Lannister as well as House Stark members, Sansa, Arya and Jon Snow.
Game of Thrones Slots Casino transports players to the realm of Westeros for an authentic, social slots experience, and is available on the Apple App Store, Google Play, Facebook and the Amazon Appstore. Visit www.gameofthronesslotscasino.com for more information and follow Game of Thrones Slots Casino on Instagram and Facebook.
About Zynga Inc.
Zynga is a global leader in interactive entertainment with a mission to connect the world through games. To date, more than one billion people have played Zynga's franchises including CSR RacingTM, Empires & PuzzlesTM, Merge Dragons!TM, Merge Magic!TM, Words With FriendsTM and Zynga PokerTM. Zynga's games are available in more than 150 countries and are playable across social platforms and mobile devices worldwide. Founded in 2007, the company is headquartered in San Francisco with locations in the U.S., Canada, U.K., Ireland, India, Turkey and Finland. For more information, visit www.zynga.com or follow Zynga on Twitter, Instagram, Facebook or the Zynga blog.
About HBO
HBO® is one of the most respected and innovative entertainment brands in the world, serving iconic, award-winning programming to 140 million subscribers globally. A subsidiary of WarnerMedia, HBO is the world's most successful pay TV service with an extensive array of programming that includes some of the most notable titles to be on television, including drama series Succession®, Watchmen®, Westworld®, Big Little Lies®, Game of Thrones®, The Sopranos®, Band of Brothers® and The Wire®, as well as comedy series Barry®, Insecure® and Sex and the City®. In the United States, HBO® and sister network Cinemax® are available across multiple platforms including HBO On Demand®, Cinemax On Demand®, HBO GO® and MAX GO®, as well as HBO NOW®. Internationally, HBO branded services, including television networks and the standalone streaming product HBO GO®, are available in more than 70 countries across Asia, Europe, Latin America and the Caribbean. HBO and Cinemax programming is also sold into more than 150 countries worldwide.

Bacta to host Social Responsibility Exchange in November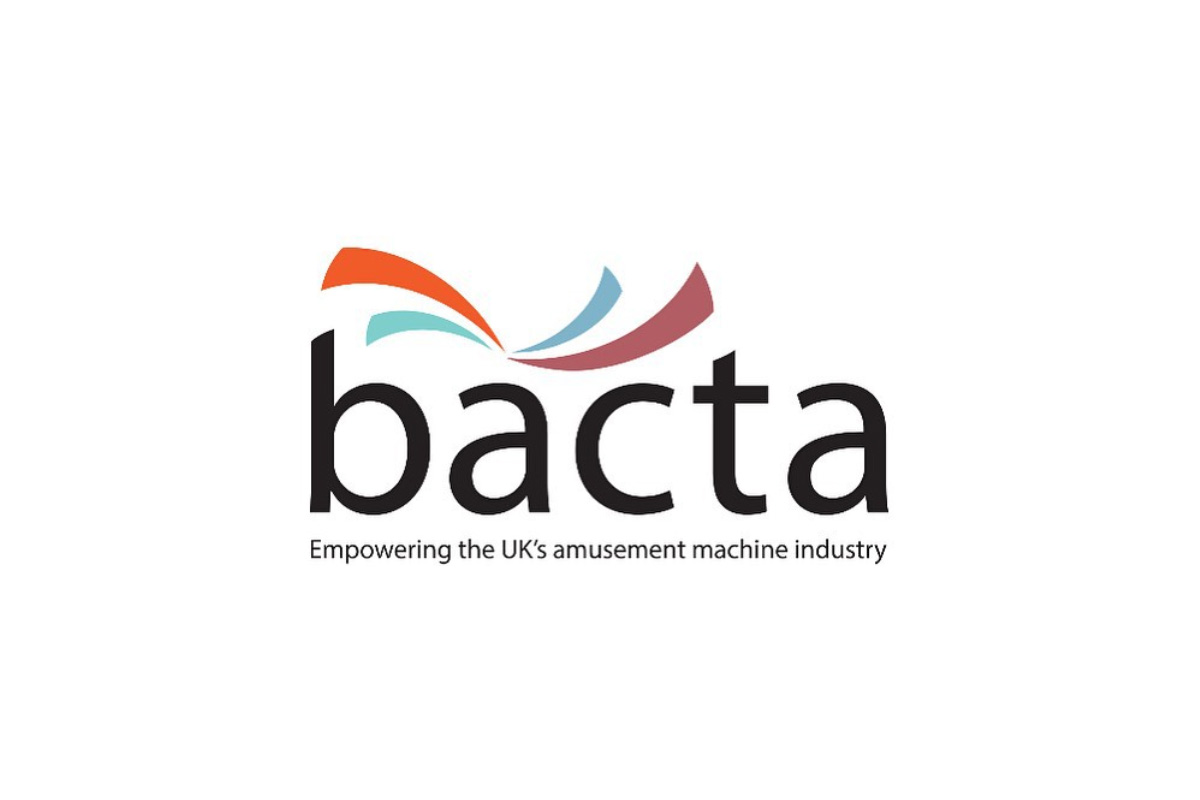 Reading Time:
< 1
minute
Bacta will host its annual Social Responsibility Exchange at the County Hall in London on Thursday 22nd November, the trade body announced today. The event will provide members with an opportunity to share best practice tactics and strategies around Social Responsibility.
The event will be introduced by Elizabeth Speech, chair of bacta's Social Responsibility Committee. YGAM and GamCare will also be speaking at the event alongside Social Responsibility updates from the Gambling Commission.
Bacta Membership, SR and Compliance Manager Russell Edge said: "Our Social Responsibility Exchange will allow members to hear crucial updates on Social Responsibility from the likes of the Gambling Commission, YGAM and GamCare.
"The day-long event will also provide a structured forum for discussion around the tactics and strategies bacta members are employing across the country.
"Ultimately, we hope members leave the event knowing more about Social Responsibility and having exchanged their knowledge where they can."
Wazdan expands Swiss reach with Casinò Lugano agreement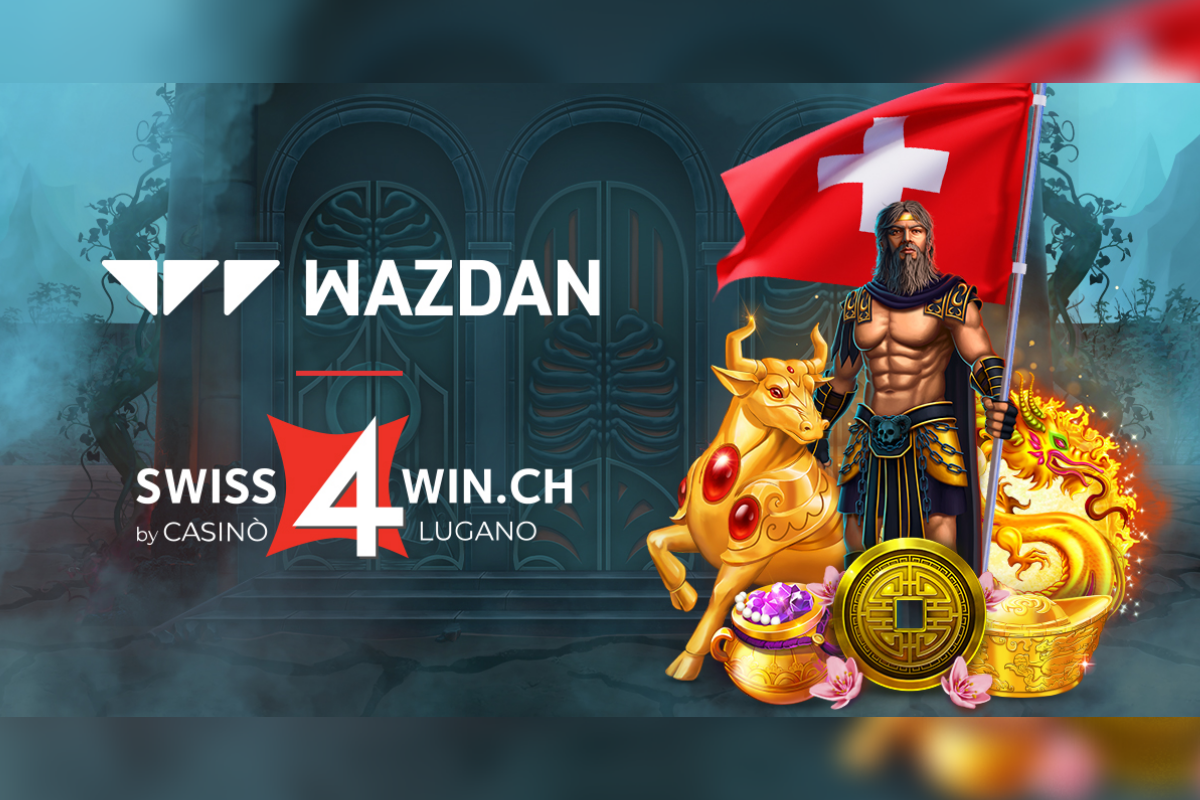 Reading Time:
< 1
minute
Wazdan, the innovative games provider, has gone live with Swiss-facing operator Casinò Lugano, launching its products through the business' online brand Swiss4Win.
The partnership has seen a number of Wazdan's innovative titles added to the casino, including top-performing 9 Lions, as well as Hold the Jackpot hits Power of Gods™: Hades and Sun of Fortune.
While playing the slot titles Swiss4Win customers will also be able to enjoy Wazdan's Player Engagement Suite, including the impressive adjustable Volatility Levels™, Cash Drop promotions, new innovative in-game features, and more. What is more, Swiss4Win performed a Cash Back promotion with Wazdan titles.
The deal marks additional growth for the experienced provider as it continues its impressive trajectory across Europe, following recent partnerships with the likes of Soccerbet, BetOlimp, Napoleon Sports & Casino, and PressEnter Group.
Founded in 1912, Casinò Lugano last year has received an extension to its permit to offer online casino games in the Swiss market. Its online brand, Swiss4Win, grants players access to a wide offer of slots, jackpots, table games, live casino games, and many exclusive promotions.
Andrzej Hyla, Chief Commercial Officer at Wazdan, said: "We are thrilled to have taken a selection of our renowned titles live with Casinò Lugano and its online brand Swiss4Win.
"We're confident in our ability to deliver incredible content to Swiss players, giving them previously unseen levels of control over their experiences with our proprietary suite of personalisation tools."
Paolo Sanvido, CEO and Board Member at Casinò Lugano SA said: "Casinò Lugano has a strong history of partnering with businesses that share its passion for delivering exceptional gaming experiences. For this reason, we are delighted to have partnered with Wazdan, and look forward to enjoying the benefits of the collaboration."
WHEEL OF LEGENDS, THE BRILLIANT ADDITION OF ZITRO AT BINGO ROMA IN MADRID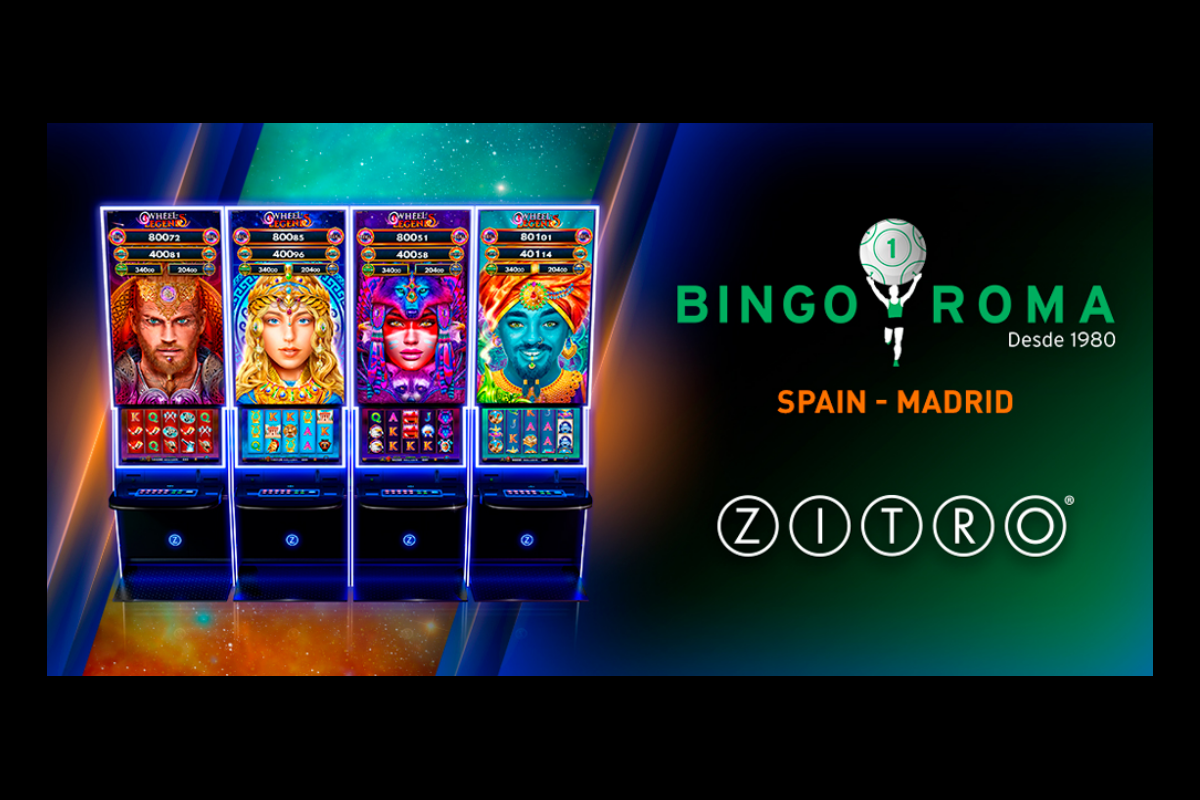 Reading Time:
< 1
minute
Zitro's new multi-game, Wheel of Legends, has arrived to dazzle players at the emblematic Bingo Roma in Madrid, whose managers are delighted with this new addition. "The reception that Wheel of Legends has had among our customers has been incredible. We are excited to see how players enjoy Zitro's multi-game launch, which looks spectacular with together with the new Altius Glare cabinet".
Zitro's Wheel of Legends is a multigame that is revolutionizing gaming properties in Spain with a totally unprecedented graphic quality, which adds a completely different game dynamic to what exists in the market. Featured on the premium Altius Glare cabinet, Wheel of Legends has grown to become a player-favorite in many salons and bingo halls.
Vicente Fernández, commercial director of Zitro, said: "Bingo Roma is known for offering customers high-end products and exciting gaming experiences, so we want to thank the managers of Bingo Roma for adding Wheel of Legends to the wide portfolio of Zitro products they currently offer".