Game of Thrones® Slots Casino Releases Dragons of Westeros Feature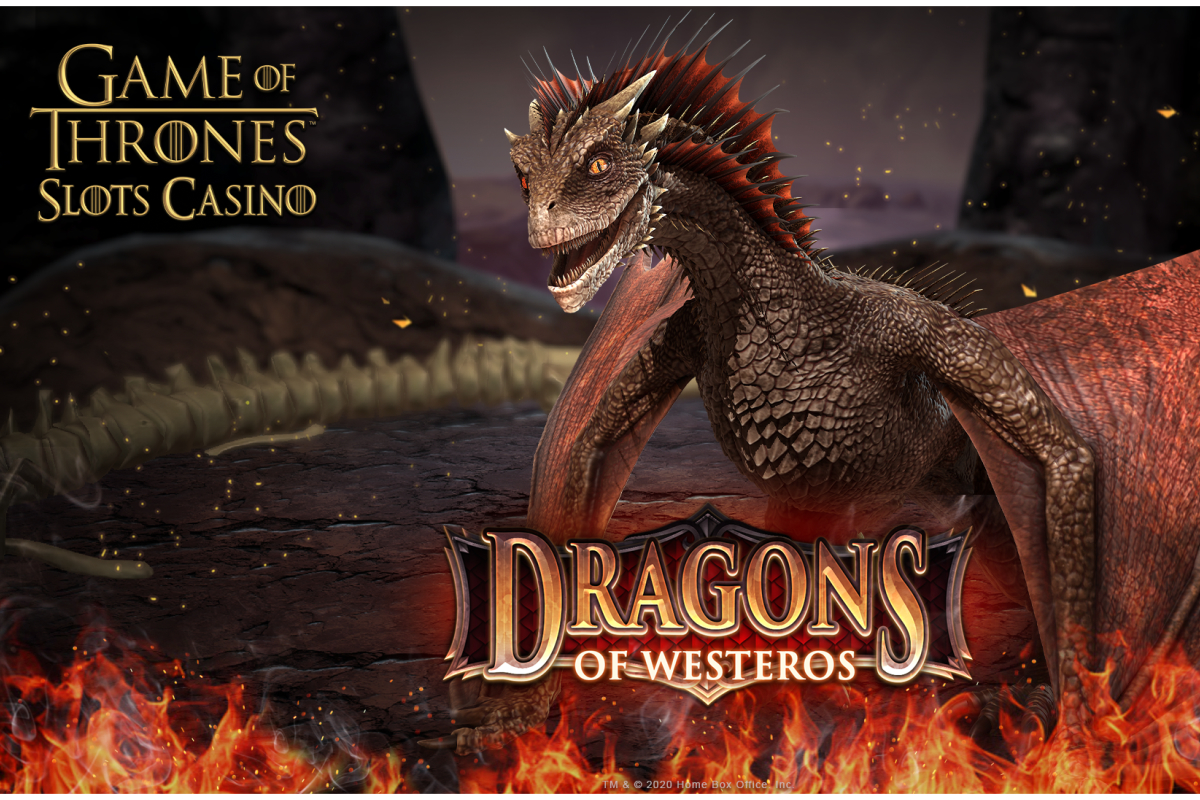 Reading Time:
3
minutes
Honoring Themes From the Iconic Series, Players Can
Raise Their Own Dragon to Aid in Their Quest for the Iron Throne
Zynga Inc. , a global leader in interactive entertainment, announced the initial release of a new feature, Dragons of Westeros, for the hit mobile game Game of Thrones Slots Casino, inspired by the acclaimed Game of Thrones television series from HBO®. This new feature begins rolling out today on the heels of the game's one year anniversary, putting the most powerful beast from the realm into players' hands.
In this new feature, players that have reached level 20 will receive an egg that incubates an infant dragon. Once born, players will name and feed their hatchling, growing it from hungry newborn to powerful creature, bringing fire and strength to their efforts to rule all of Westeros.
Through daily grants and by participating in quests and events, players will earn Dragon Actions.  These can be used to light a fire under the egg to hatch it faster and to feed the dragon after it has emerged. Once fed, the dragon provides players with perks that increase in impact as it grows, from the Dragon Respin to an Hourly Bonus Multiplier. Players can speed their creature's maturity by earning Dragon XP by completing quests, completing card collections and feeding their dragon. As the dragon levels up in size and strength, the rewards and benefits to the player will be more profound, and the creature will visibly change from hatchling, to juvenile, and in time, to mythic beast.
"The visual, dramatic and devastating impact of dragons to the world of Westeros was one of the most exciting, talked about, and beloved aspects of the series," said Bernard Kim, President of Publishing at Zynga. "With the introduction of dragons, players will now be able to experience the strength, loyalty and fire of these legendary beasts, and we're proud to continue to bring iconic touchpoints of the series to our players."
In Game of Thrones Slots Casino, players are immersed in the epic drama, arresting dialogue, iconic characters and driving musical themes of the series. From cliffhanger moments across the Seven Kingdoms, to sweeping landscapes and locations like The Wall, the slots gameplay is infused with the fire and ice atmosphere of Westeros and its most illustrious inhabitants, including Cersei, Jaime and Tyrion Lannister as well as House Stark members, Sansa, Arya and Jon Snow.
Game of Thrones Slots Casino transports players to the realm of Westeros for an authentic, social slots experience, and is available on the Apple App Store, Google Play, Facebook and the Amazon Appstore. Visit www.gameofthronesslotscasino.com for more information and follow Game of Thrones Slots Casino on Instagram and Facebook.
About Zynga Inc.
Zynga is a global leader in interactive entertainment with a mission to connect the world through games. To date, more than one billion people have played Zynga's franchises including CSR RacingTM, Empires & PuzzlesTM, Merge Dragons!TM, Merge Magic!TM, Words With FriendsTM and Zynga PokerTM. Zynga's games are available in more than 150 countries and are playable across social platforms and mobile devices worldwide. Founded in 2007, the company is headquartered in San Francisco with locations in the U.S., Canada, U.K., Ireland, India, Turkey and Finland. For more information, visit www.zynga.com or follow Zynga on Twitter, Instagram, Facebook or the Zynga blog.
About HBO
HBO® is one of the most respected and innovative entertainment brands in the world, serving iconic, award-winning programming to 140 million subscribers globally. A subsidiary of WarnerMedia, HBO is the world's most successful pay TV service with an extensive array of programming that includes some of the most notable titles to be on television, including drama series Succession®, Watchmen®, Westworld®, Big Little Lies®, Game of Thrones®, The Sopranos®, Band of Brothers® and The Wire®, as well as comedy series Barry®, Insecure® and Sex and the City®. In the United States, HBO® and sister network Cinemax® are available across multiple platforms including HBO On Demand®, Cinemax On Demand®, HBO GO® and MAX GO®, as well as HBO NOW®. Internationally, HBO branded services, including television networks and the standalone streaming product HBO GO®, are available in more than 70 countries across Asia, Europe, Latin America and the Caribbean. HBO and Cinemax programming is also sold into more than 150 countries worldwide.
AGTech Announces Interim Results For The Six Months Ended June 30, 2020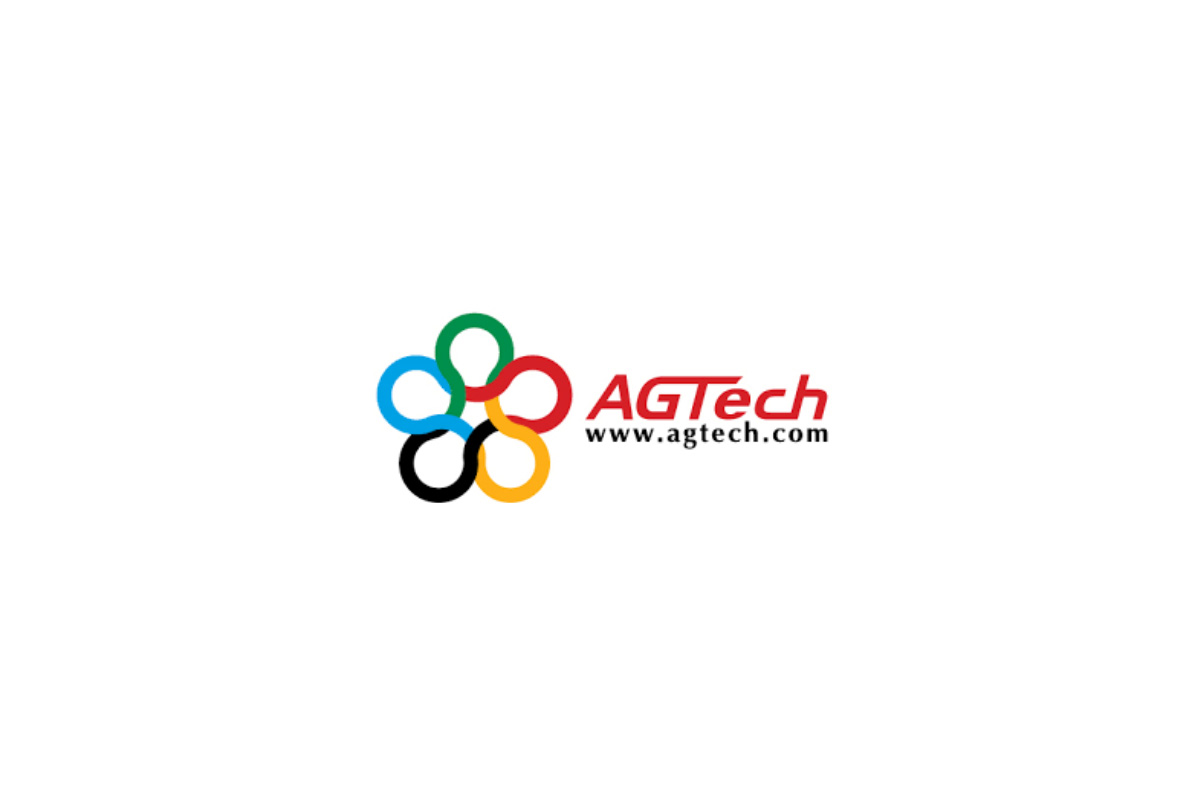 Reading Time:
3
minutes
AGTech Holdings Limited, a leading integrated lottery, games and entertainment technology company in China, announced the interim results for the six months ended June 30, 2020.
According to MOF figures, during the Six-Month Period, lottery market recorded sales of approximately RMB123.9 billion, a decrease of approximately 41.7% compared to the corresponding period in 2019. Other than the closure of national lottery market during Chinese Lunar New Year, the drop in sales was mainly due to the impact of Novel Coronavirus ("COVID-19") outbreak while the business hours of lottery sales outlets were significantly reduced. Lottery sales activities have since resumed in March 2020, and the Group will continue to closely monitor the latest development and recovery post pandemic.
AGTech's Hardware division primarily supplies the Sports Lottery and the Welfare Lottery and has hardware deployed in multiple provinces, cities, municipalities and autonomous regions across China. During the Six-Month Period under review, the Group won five lottery hardware tenders to supply lottery terminals to the SLACs in Anhui province, Shanxi province, Jilin province, Hubei province and Guizhou province of the PRC. The Group will continue to pursue tenders to supply to the lottery and other hardware market and bid for new contracts after resumption of tenders post COVID-19 delays.
Transition to new retail models presents a great opportunity for the further development of the Group's hardware business. Many of the hardware supplies required under such new retail concept share similar technology and components that underlie the lottery hardware products supplied by the Group throughout the years. We believe our hardware division continues to be well positioned to take advantage of such opportunities in the foreseeable future.
The Group continues to operate the lottery channel on mobile Taobao and mobile Alipay to serve as a one-stop platform on lottery related information for existing and potential customers. With the recent addition of sporting content and sports intelligence services to our lottery channel, we expect to roll out further engagement features and tools to improve user experience and engagement.
From a lottery products point of view, we have identified instant scratch lottery games to be an important product initiative for the coming year, as we will be dedicating resources to open up this market within the lottery sector.
FINANCIAL HIGHLIGHTS
Revenue of the Group for the Six-Month Period amounted to approximately HK$43.9 million, representing a decrease of approximately 8.0% over the corresponding period in 2019. Revenue contributions were mainly derived from lottery hardware, lottery games and systems, provision of lottery distribution and ancillary services, games and entertainment business in the PRC.
The decrease in revenue for the Six-Month Period was primarily caused by the decrease in sales of lottery hardware of approximately HK$6.6 million and decrease of approximately HK$1.0 million in revenue from games and entertainment division, partially offset by an increase of approximately HK$4.6 million from the lottery games and systems.
The decrease in revenue from hardware business was due to slower tendering processes and hardware deliveries in several provinces as compared to the corresponding period in 2019 as a result of the COVID-19 pandemic.The increase in revenue from the lottery games and systems was caused by the increase in sales volume from the virtual sports lottery games in the second quarter of 2020 after the reopening of PRC lottery market.
Operating loss for the Six-Month Period was approximately HK$105.6 million, representing a decrease of approximately 12.1% over the corresponding period in 2019.
About AGTech Holdings Limited
AGTech was incorporated in Bermuda and its shares are listed on the GEM (Stock Code: 08279). AGTech is an integrated technology and services company engaged in the lottery and mobile games and entertainment market with a focus on China and selected international markets. A member of the Alibaba Group with around 340 employees, AGTech is the exclusive lottery platform of Alibaba Group and Ant Group.
AGTech's businesses are broadly divided into two categories:
Lottery (including hardware, games and systems, provision of distribution and ancillary services); and
Games and Entertainment.
AGTech is a Gold Contributor of the World Lottery Association (WLA), an associate member of the Asia Pacific Lottery Association (APLA), and an official partner of the International Mind Sports Association (IMSA).
Source: AGTech Holdings Limited
Esports Entertainment Group Signs LOI to Acquire Assets of FLIP Sports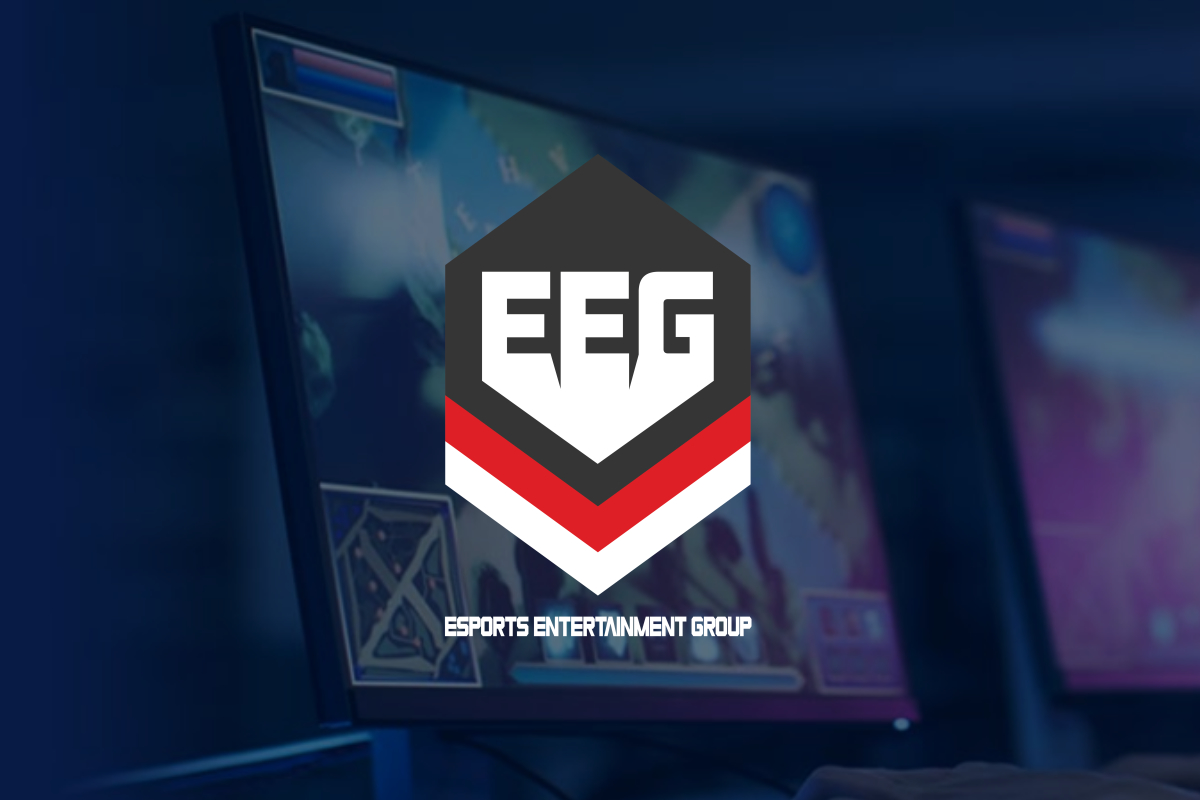 Reading Time:
< 1
minute
Esports Entertainment Group, Inc., a licensed online gambling company with a focus on esports wagering and 18+ gaming, signed a Letter of Intent ("LOI") to acquire certain assets of FLIP Sports Limited ("FLIP"), including staff and all intellectual property.
"The FLIP team are leaders in building iGaming platforms that take the player experience to new heights," stated John Brackens, CIO/CTO of Esports Entertainment Group. "Their expertise will strengthen our efforts in esports and help us further create a best-in-class immersive experience for esports fans."
FLIP Sports is a dynamic and entrepreneurial mobile games studio innovating how fans enjoy and engage with live sports. Through its proprietary in-play, peer-to-peer technology, FLIP provides a unique multi-platform second-screen experience within an entertaining, social, and competitive gaming environment for fun-seeking sports and wagering enthusiasts who enjoy watching live sports and events.
"FLIP has brought together a talented team with proven industry experience that we believe will provide immense value to Esports Entertainment Group as we enter a period of tremendous opportunity and rapid growth," commented Grant Johnson, CEO of Esports Entertainment Group. "As the first US-based iGaming company to list on NASDAQ, we are in a great position to capitalize on the fragmented esports market and will continue to pursue acquisition opportunities. FLIP is set to be the latest example of the success of our roll-up strategy."
Parimatch makes statement of intent for newly legalised Ukraine gambling industry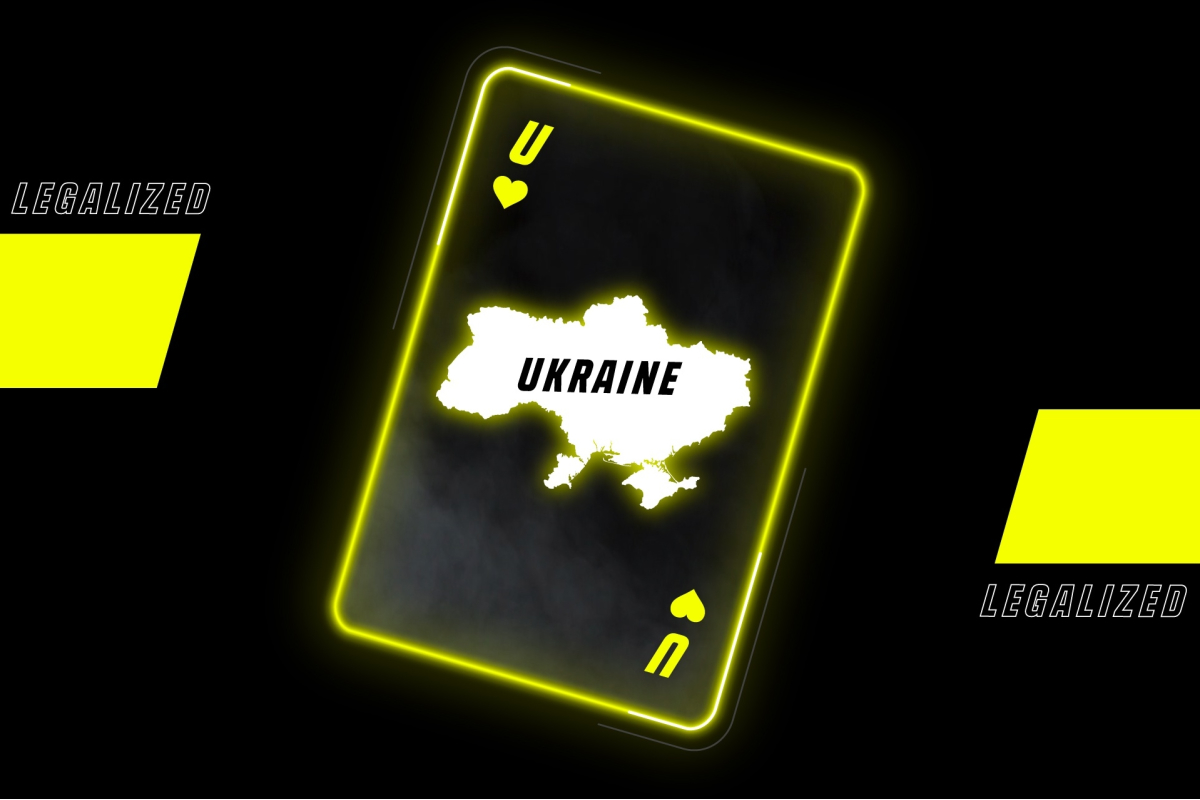 Reading Time:
< 1
minute
Following the signing of Bill No. 2285-d by President Volodymyr Zelenskyi to legalise the gambling industry in Ukraine, Parimatch, the international betting and technology company, has confirmed it will be bidding for the new operating licences in the country.
Parimatch, was founded in Ukraine in 1994 and was amongst the first bookmakers in the CIS region to transition into a digital betting platform. Today, Parimatch has expanded internationally to become a global betting and technology brand. The company now looks to build on its heritage to become the largest and most innovative operator in its home market.
Commenting on today's signing, Sergey Portnov, CEO of Parimatch said: "I would firstly like to congratulate President Zelenskyi for delivering on his pledge to legalize gambling in Ukraine. He has a shown that he is a man of his word and we fully support his agenda to liberalize the local economy. Parimatch has long argued that the development of a fair and regulated betting industry will really benefit Ukraine."
Parimatch's strong commitment to the market is despite further clarity and reforms being required on the existing tax system in order to create a fair landscape for operators.
"We are fully committed to conquering our home market by delivering a product that can entertain the people of Ukraine. We are also proud that we can now contribute to the country's economy and help grow its technology industry. However, for us to deliver these benefits in the long-term we need a fairer tax system which is currently too punitive and uncompetitive compared to similar international markets. It is vital that this is addressed as soon as possible to ensure the enduring viability of the industry in Ukraine."