Virtual Gaming, Is It Gaining Traction In America And Canada? A Hot Discussion At Sports Betting And Casino Summit North America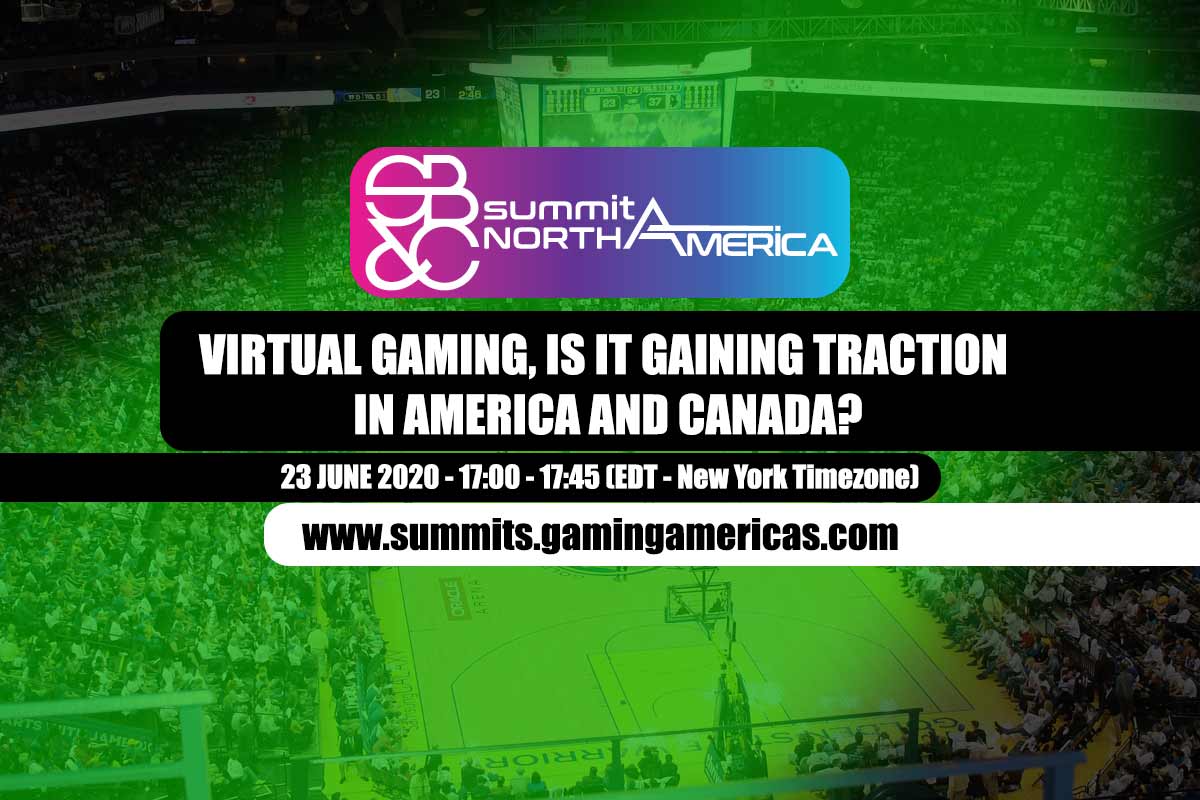 Reading Time:
4
minutes
Covid-19 has driven American gamblers online and as LAS VEGAS is slowly awakening from its pandemic-induced slumber, we are just at the beginning to see how these gamblers are choosing online over land-based.
Photos from the casinos that welcomed visitors for the first time in nearly three months showed gaming tables surrounded by guests, some wearing masks.
Their thirst for a gamble is understandable. In quarantine, American high-rollers have struggled to find substitutes for the real thing. Whereas, say, British gamblers have been able to bet legally online under lockdown, Americans face a patchwork of state laws that give limited options for lawful remote betting.
An informative data report titled Virtual Sports Betting Market was published by The Research Insights and takes a closer look at the different aspects of the businesses, that are responsible for fuelling the growth of the companies.
Virtual Sports is a selection of scheduled fixed odds games (events) that use a random number generator (RNG) to decide the outcome. All customers view the same schedules and the same outcomes.
Market predictions for possible growth opportunities have been mentioned clearly. This report is a detailed description of the Virtual Sports Betting Market sector which presents a blend of research expertise and business strategies. It also projects market trends along with the increasing scope for the individual sector.
For a strong and stable business outlook, different parameters have been analyzed across the global Virtual Sports Betting Market regions such as North America, Latin America, Asia-pacific, Europe, and India.
Facts and figures about various financial terms have been researched by considering several key points such as prices, market shares, and profit margin. It examines the different modules for evaluation of the risks and threats.
It studies different models that address the challenges faced by several industries as well as stakeholders. This Virtual Sports Betting Market is classified on the basis of demand-supply chain analysis, which accounts for the requirements of the products or services.
Most of the top industry companies from North America have confirmed their interest to join the Sports Betting & Casino Summit North America (Virtual Conference), which will open its virtual doors between 23-24 June and will feature a special panel discussion dedicated for Virtual Sports Betting.
The "VIRTUAL GAMING, IS IT GAINING TRACTION IN AMERICA AND CANADA?" panel discussion will be joined by some of the top names in virtual gaming, among which you will find Araksi Sargsyan (Head Of Business Development at DS Virtual Gaming), Martin Wachter (CEO at Golden Race), Lazar Miučin (VP of Strategic Partnerships at NSoft) and John Gordon (CEO & Co-Founder of Incentive Games).
The discussion will be moderated by Jaka Repanšek (Media and TECH Law Expert)
Araksi Sargsyan – Head of Business Development at DS Virtual Gaming
In 2013, Araksi Sargsyan took her first steps in the online gaming segment as a Customer Service Representative at BetConstruct. She was quickly promoted to Account Manager, where she was in charge of developing B2B projects around the world. Subsequently, she left B2B to develop a B2C project in Kazakhstan. Then she worked as Business Development Manager for Latin America at Digitain. With an active and entrepreneurial spirit and a visionary approach, Araksi is now the Head of Business Development at DS Virtual Gaming, a leading brand in the virtual betting domain.
Martin Wachter – CEO and Founder at Golden Race
Martin Wachter is the CEO and Founder of Golden Race and for over 15 years, has spread innovative, tailored solutions and virtual sports worldwide. He is specialized in all the areas of the company, taking special delight in being part of marketing strategy, product management, and development.
Lazar Miučin – VP of Strategic Partnerships at NSoft
I have been working within the industry for 11 years already. I have started from being System Administrator and went through all high-level positions during my gambling & casinos career. During my career, I was mostly responsible for operations and product development with extreme passion, drive, and vision that I have for igaming industry. On top of all, I am a mobile-oriented and addicted person.
Experienced Managing Director with a demonstrated history of working within the gambling industry. Skilled in negotiation, strong operations professional and results-focused executive. During my 11 years of experience in a number of senior positions. These positions were covering areas such as Business Development, Operations, and Development from B2C and B2B levels.
iGaming industry is with one word just life, way to live. It is super dynamic, fast, and technology-oriented. In this industry there are no boundaries, it is full of networking and it is multicultural which allows you to gain a different perspective offering valuable insights, so you can adjust your product and company while you are entering specific markets.
John Gordon – CEO & Co-Founder of Incentive Games
John Gordon is the CEO of Incentive Games, an Edinburgh-based provider of both Free-To-Play and Pay-To-Play games. John has spoken and paneled at conferences such as 'Betting on Sports' and 'Betting on Football' as well as various events across Asia as a specialist in Gamification. Often invited for his expertise in streamlining the process of customer acquisition, retention and monetization as well as discussing effective methods of tapping into the Millennial market of generations Y and Z.
Do not miss this unique opportunity to attend a virtual conference that gathers all North American gaming industry experts for 2 days of discussions and networking. Register your seat now!
Evolution Selected for PointsBet US Live Casino Rollout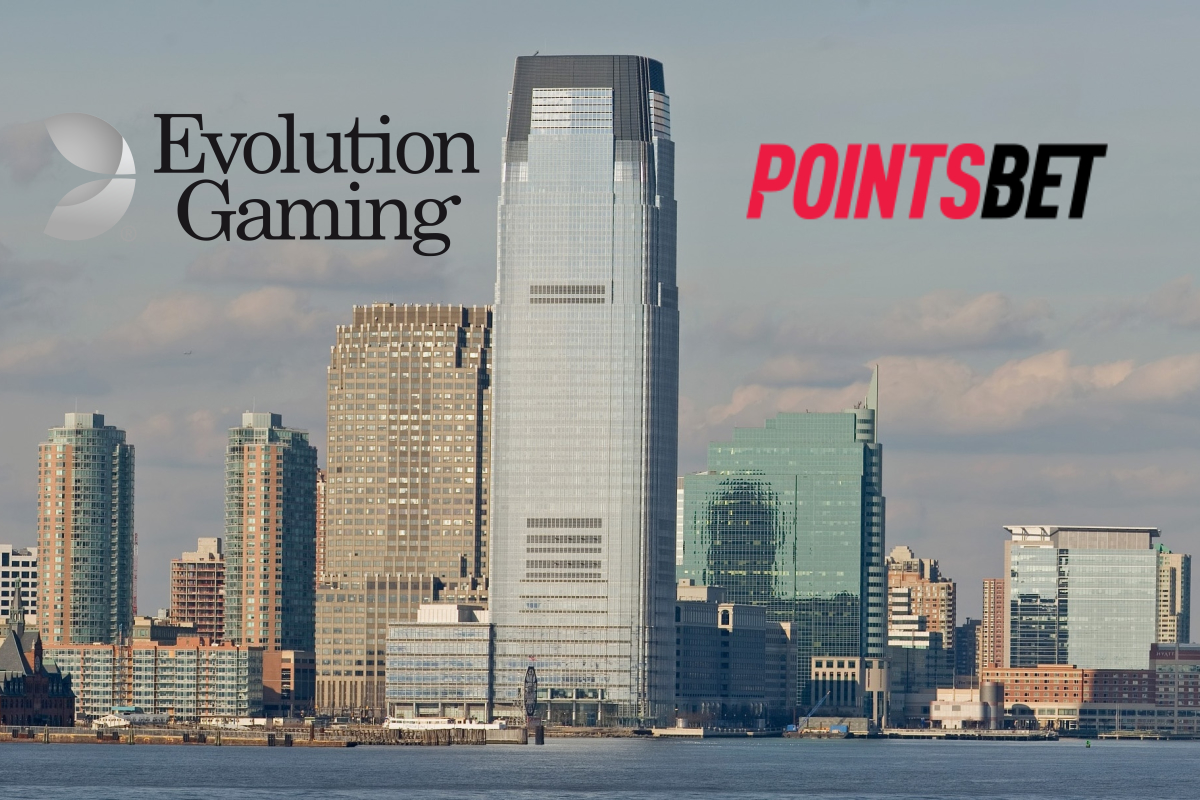 Reading Time:
< 1
minute
Evolution Gaming, leading provider of Live Casino solutions, announced today that it has been selected by PointsBet, a premier global sportsbook operator, for its rollout of Live Casino services in the US online gambling market.
Originally founded in Australia, PointsBet is currently operational in New Jersey, Indiana, and Iowa, offering both online and land-based sports betting. PointsBet entered the US market in July 2018 when it gained a commercial licence to operate as an online corporate bookmaker in New Jersey and commenced taking bets in the Garden State in January 2019. Since then, PointsBet has built a national footprint by entering into a number of other agreements to expand US operations into other states, subject to the passing of enabling legislation.
Evolution opened its first US Live Casino studio in Atlantic City, New Jersey, in August 2018. A second Evolution studio is currently under construction in Pennsylvania with go-live scheduled for H2 2020, as well as a third in Michigan, scheduled for go-live in 2021.
Commenting on the partnership, Seth Young, Chief Innovation Officer at PointsBet, stated: "We are thrilled to partner with Evolution Gaming to launch Live Casino technology in US jurisdictions, where we plan to offer our proprietary online casino platform. The addition of Evolution Live Casino extends the appeal of PointsBet's premium product in the rapidly growing US market."
Sebastian Johannisson, Chief Commercial Officer at Evolution Gaming, added: "Evolution's Live Casino portfolio offers PointsBet a rich mix of world-leading online Live Casino games including classic table games, online Poker variants that are big favourites with US players, and our new generation of award-winning, record-breaking game show games. In addition, PointsBet will have the option of exclusively branded dedicated tables and environments, should they require these."
Virginia Lottery launches IWG games becoming the Company's 23rd WLA/NASPL iLottery launch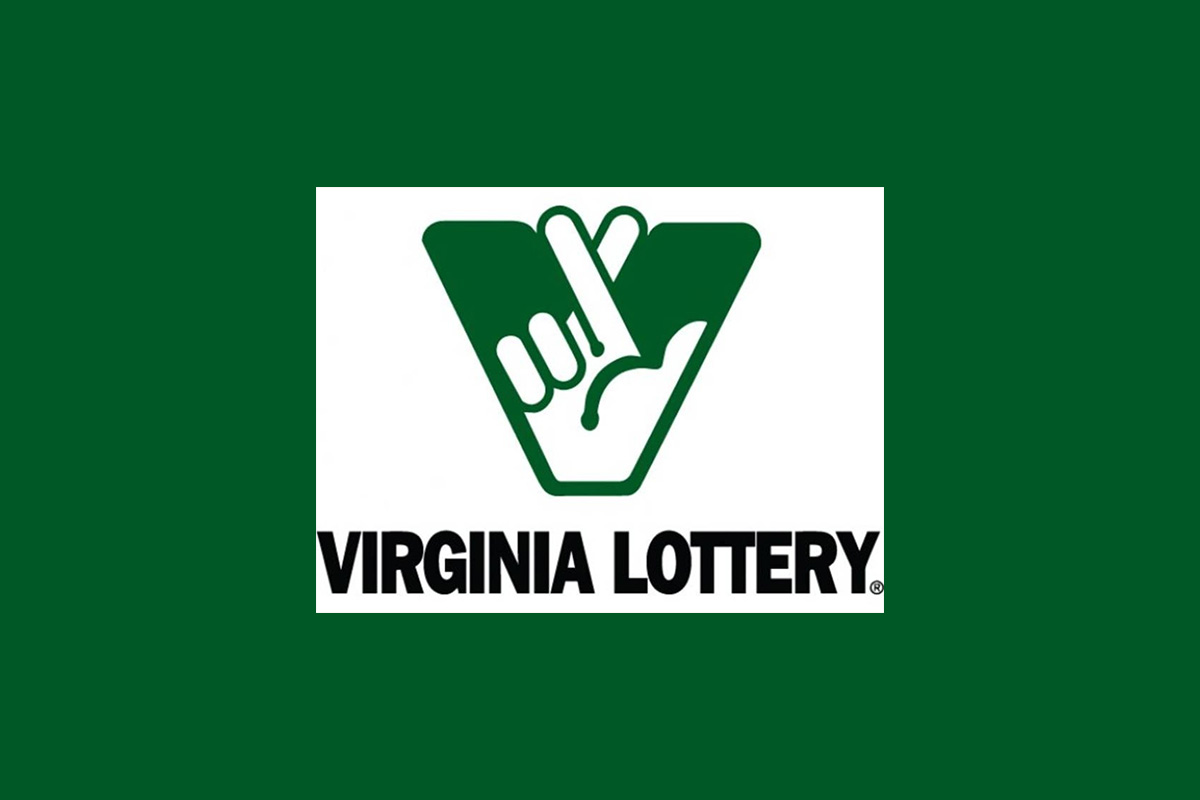 Reading Time:
2
minutes
Long-standing collaboration with NeoPollard produces fastest integration to-date
Today IWG digital instant win games launched on the Virginia Lottery's iLottery gaming platform, making it the 23rd WLA/NASPL-member lottery to launch the instant win supplier's games portfolio. The integration took just weeks to complete, a timeline made possible by the long-standing collaboration between IWG and NeoPollard Interactive, the Virginia Lottery's iLottery platform provider.
Following the execution of a five-year contract agreement, the completion of a streamlined integration process, and the implementation of IWG's locally-deployed Remote Game Server (RGS), the Virginia Lottery has elected to roll out the provider's top-performing games. An extensive portfolio of games is planned into the Lottery's roadmap.
Among the titles now available to Virginians is Cash Expander, a customized game from IWG that has been designed specifically for the Virginia Lottery. The gameplay, which utilizes the developer's core 'match three cluster' mechanic, includes gold, silver and bronze Virginia state symbols that activate the bonus round when three appear on-screen.
The release of Virginia Cash Expander marks the fourth iteration of this instant win game appearing in the North American iLottery market, following previous localized versions in Michigan, New Hampshire and Pennsylvania. These custom-made releases have proven hugely successful, with players appreciating the content that's been adapted for their own respective markets.
The launch of instant win games with the Virginia Lottery highlights the supplier's impressive lottery client network, with its content already live across the growing North American iLottery markets, including Georgia, Kentucky, Michigan, New Hampshire, and Pennsylvania in the US, and the Atlantic Provinces, Québec, and British Columbia in Canada.
Rhydian Fisher, IWG CEO, said: "We're so excited to be live in Virginia, our 23rd iLottery launch. The Virginia Lottery and its entrepreneurial approach to iLottery combined with the support of its platform vendor, NeoPollard, made it possible for us to execute a contract, integrate our RGS platform, and localize a set of games, all in a very short period of time. Clearly, the leading iLottery platforms have proven they can support the integration of independent game providers, like IWG, right during a program's initial launch."
Kevin Hall, Executive Director of Virginia Lottery, said: "IWG has done a tremendous job delivering the first of many games from its portfolio to the Virginia Lottery. They, along with our partners at NeoPollard, completed this integration within a very demanding timeline. Having seen the success of Cash Expander with other lotteries in North America, we're confident our own localized version will also appeal to a wide range of players here in Virginia."
AGA to Report on Q2 U.S. Commercial Casino Gaming Revenue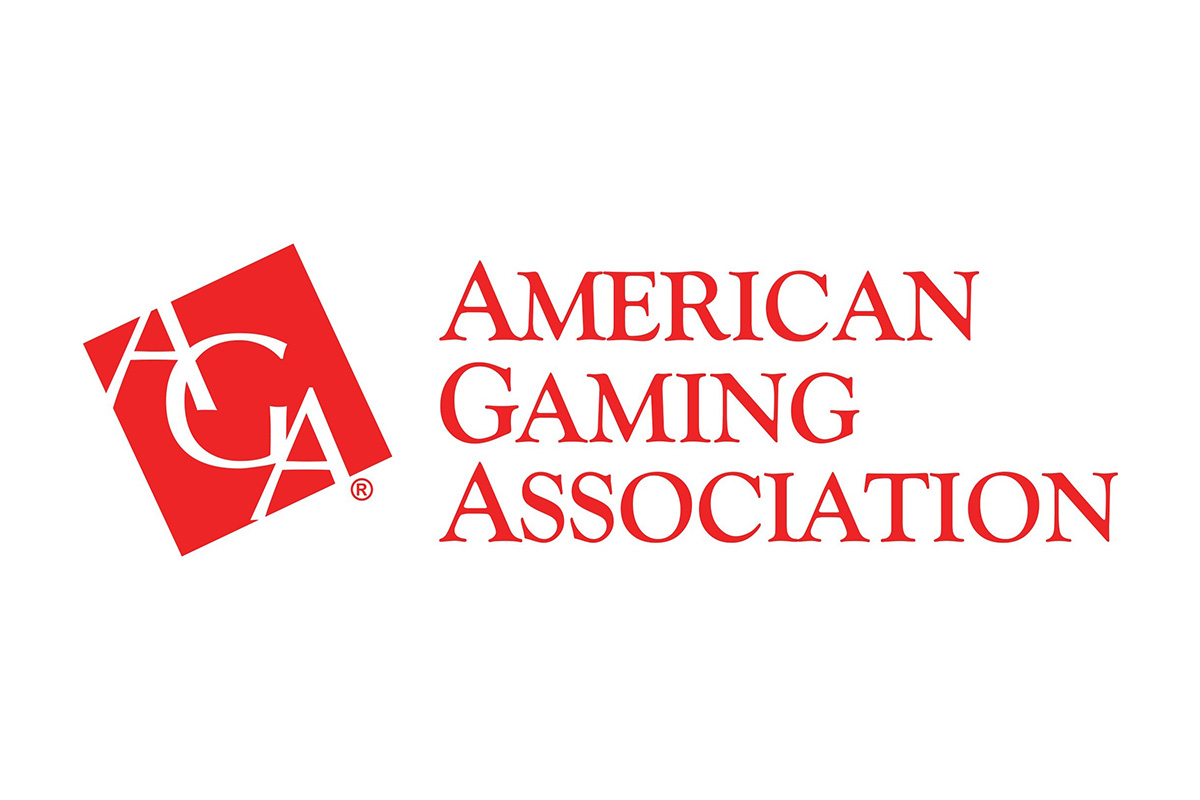 Reading Time:
< 1
minute
The American Gaming Association (AGA) will host a press call on Thursday, August 13, 2020 at 11:30 a.m. EDT to provide an overview and analysis of the commercial gaming industry's financial performance during Q2 2020. Data discussed will include national and state gross gaming revenue (GGR) broken down by gaming vertical.
WHO:          Bill Miller, AGA president and CEO.
WHAT:        Press call to discuss commercial casino GGR from Q2 2020 and YTD.
WHEN:          Thursday, August 13, 2020 at 11:30 a.m. EDT.
WHERE:      Register for the Zoom call here.
About the Report
AGA's new Commercial Gaming Revenue Tracker provides state-by-state and cumulative insight into the U.S. commercial gaming industry's financial performance based on state revenue reports. The first issue highlights second quarter results, ending June 30 (Q2 2020), and year-to-date comparisons.