Microgravity Gaming League to host India's biggest FIFA 21 tournament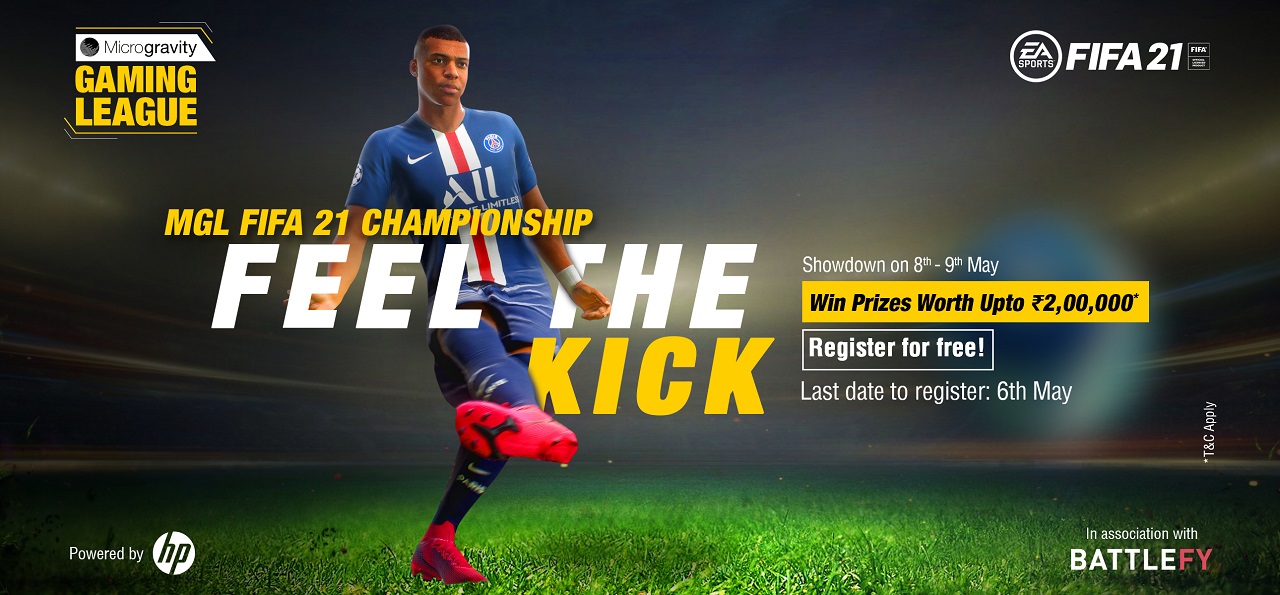 Reading Time:
3
minutes
Microgravity Ventures Private Limited, a facilitator of world-class gaming hubs and e-sports tournaments in India announces its much anticipated Microgravity Gaming League (MGL FIFA 21).   The company is hosting this e-sports tournament on the 8th and 9th of May 2021, in partnership with Battlefy and HP. The format will be selection-based on the FIFA 21 platform accessed through PlayStation 4. The target audience will be 16 plus with professionals, enthusiasts and casual gamers looking to enjoy this competitive format. People can register themselves on the Microgravity website with their PSN IDs.
This tournament is one of the biggest FIFA 21 competitions to be carried out in a 2-day timeframe. The tournament is divided into three phases.  They are the Qualifier Phase, Battle Phase and the Zero Hour Phase. In the Qualifier Phase, candidates will be shortlisted on a first come first serve basis after completing the registration process on the Microgravity website. The top 1024 selected participants will then compete against each other. The Battle Phase consists of 6 rounds where qualified participants will battle against each other. The rounds will be held in a single-elimination format where the top 16 participants will then be moved to the Zero Hour Phase. Here, the winners will battle against each other to win the tournament. The matches of the Zero Hour Phase will be broadcast on Microgravity's YouTube channel. Microgravity is also hunting for the top women gamers that will be known as #GamerGoddesses.  This is a significant focus area for the tournament. Along with the prizes for the top Gamer Goddesses, there are prizes for the Best Goal and Top Scorer categories which will be identified through the Zero Hour Phase. The top 2 participants of the tournament will battle against each other to win the Microgravity Gaming League – FIFA 21 Championship.
Speaking about the announcement, Mr. Rahul Bhattacharya, Co-Founder and MD, Microgravity said, "We are excited to have partnered with the best in the industry. At Microgravity, we are working to offer the best gaming experiences. We strongly believe that in the world of gaming, there are no biases and this MGL FIFA 21 tournament is a testament to this value. We have a vision to see the Indian gaming industry scale new heights in terms of impact. We are also looking to promote participation from women gamers. In India, the last one year has seen a massive increase in the online gaming community of which 18% are women. Women gamers now make upto 40 to 45% of the Asian gaming population.  This contribution and the level of engagement from women gamers provides further impetus to the global gaming industry. We aim to support and promote women gamers in India who are exceptional."
Top gamers from the tournament will be given exciting prizes based on their performance and scores. The top 3 players will get a chance to win HP Zbook 14U G6 Laptop, HP 24F IPS Monitor and Microgravity vouchers worth INR 10,000. In addition to this, the Top Scorer and the Best Goal will get Microgravity Vouchers worth INR 5,000 each. The top woman gamer will be selected based on their performance and will be rewarded with a HP Reverb VR headset.
In 2020, Microgravity successfully organized two online gaming tournaments which gained significant traction amongst digital gamers. These tournaments were the MGL Free Fire tournament and the MGL Call of Duty: Mobile tournament. The former was held during the month of August and September 2020 with over 2.2 million impressions and over 20 thousand participants. Similarly, the latter was organized in December 2020 and reported over 8 lakh impressions.
Japneet Singh Sethi, Country Manager, Khelraja wins the prestigious Rising Star Award at the 2nd Edition of The Business Leadership Awards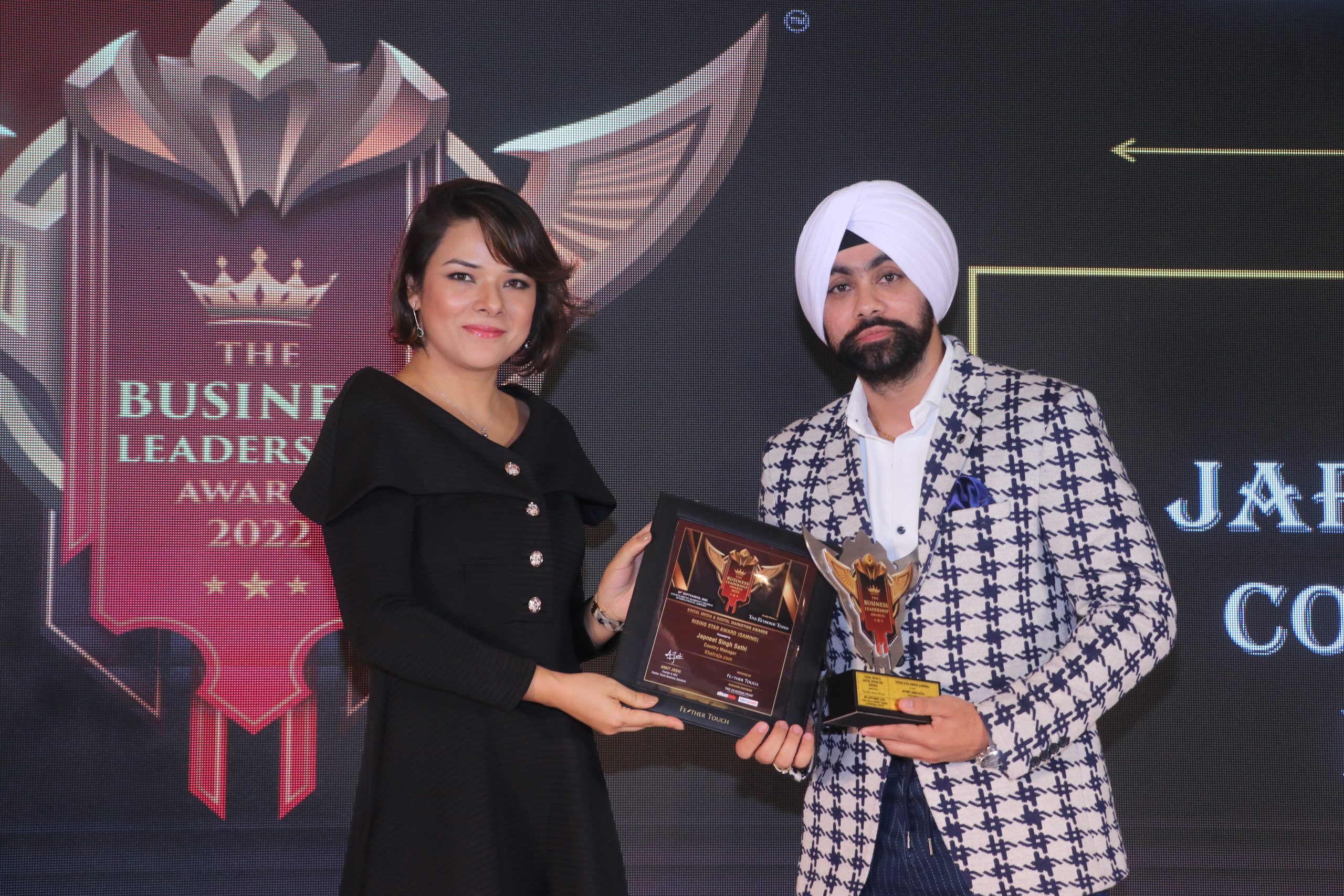 Reading Time:
< 1
minute
Owing to his contribution to the iGaming landscape in Asia, Japneet Singh Sethi, Country Manager, Khelraja has been awarded with the prestigious Rising Star Award in the Gaming category at the 2nd Edition of The Business Leadership Awards. The award ceremony was held on 29th September at Courtyard by Marriott, Mumbai. Actress Udita Goswami was the celebrity guest on the occasion.
Speaking on the felicitation, Japneet Singh Sethi said, "It is always an honor to be recognized for your work. I was always focused towards building a thriving iGaming ecosystem for the vast community of iGaming enthusiasts and to be recognized for my efforts in this respect is a great boost to the entire industry. I have always wanted to contribute to my country's economy and I think iGaming is one of the ways I can give back to the nation. I would also want to congratulate all the other nominees and winners who are working towards the development of their respective sectors".
Khelraja is Asia's renowned real-money gaming brand that offers sports betting, casino and esports among other categories. Japneet has been instrumental in expanding the brand's reach in Asia.
Also, speaking on the occasion Ankit Joshi, Founder & CEO, Feather Touch Business Solutions said, "The Business Leadership Award is initiated with the objective of felicitating the innovative businesses who are ensuring that the world becomes a better place with their efforts for growth of the community and society. It is always an honor to meet the entrepreneurs who are helping the country grow through their vision."
The event witnessed over 120 attendees. Some of the popular categories in which the awards were given included Brand Marketing, CSR, Real Estate, Social Media, Digital Marketing, Startups, Innovation and Strategy, Healthcare and Information Technology.
"MPL launches India's first multi-game Loss Protection initiative for a risk-free gaming experience"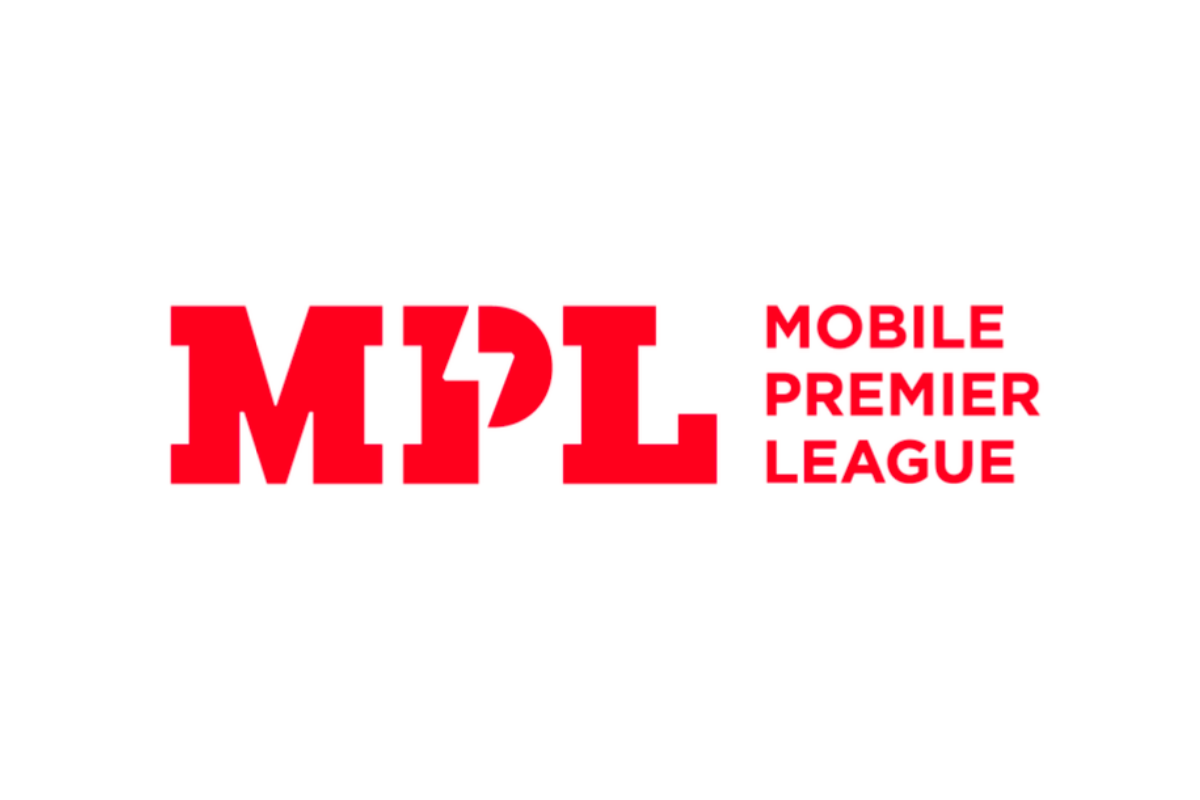 Reading Time:
2
minutes
MPL, one of the world's largest mobile and skill gaming platforms, has announced India's first ever multi-game Loss Protection policy that is aimed at safeguarding the interest of the players. With this policy, gamers can claim a refund of up to 100% of the net loss that they may have incurred after playing 10 gameplay sessions with specified thresholds. This initiative is a great step in enabling users to play some of the most popular titles on the platform while keeping their financial security in mind. The loss protection initiative will be available for activation during MPL's marquee gaming festival, Diwali Lakhpati Party, and will help users enjoy a great  gaming experience during the festive season.
This first of its kind initiative in the gaming industry is aligned with MPL's player-first approach that shows the company's commitment towards offering  a safe and secure gaming experience. This will also enable the players to concentrate on the gameplay without having to worry about the probability of losing money.
Through this program, once a user activates this policy, they can avail the option of claiming a refund of their net loss, if incurred, after 10 gameplay sessions. The policy covers select titles which are some of the top games like Poker, Ludo, Fantasy, Carrom, Block Puzzle, etc. The procedure for activating the insurance entails a successful KYC verification and the amount is directly refunded to the users' MPL wallet. Gamers need to submit their claims on the app to avail the offer.
Commenting on the launch, Namratha Swamy, Country Head – India, MPL, said, "At MPL, we are committed to offering best-in-class gaming experience to our users always. We feel the Loss Protection policy is a great initiative that can foster safe and risk-free gameplay and is aligned with our player- first approach. With this, we hope our users can enjoy a great festive season and play their favorite games on the platform without having to worry about losing money".
The MPL Diwali Lakhpati Party, which will run from today until October 31, presents many opportunities for players to try their hand at skill gaming and claim grand cash rewards.  The marquee gaming gala, with a total value of Rs 40 crore, will see more than six million gamers with 10,000 users expected to win every hour.
India thrashes Pakistan and Bangladesh to qualify for 14th World Esports Championships in CS:GO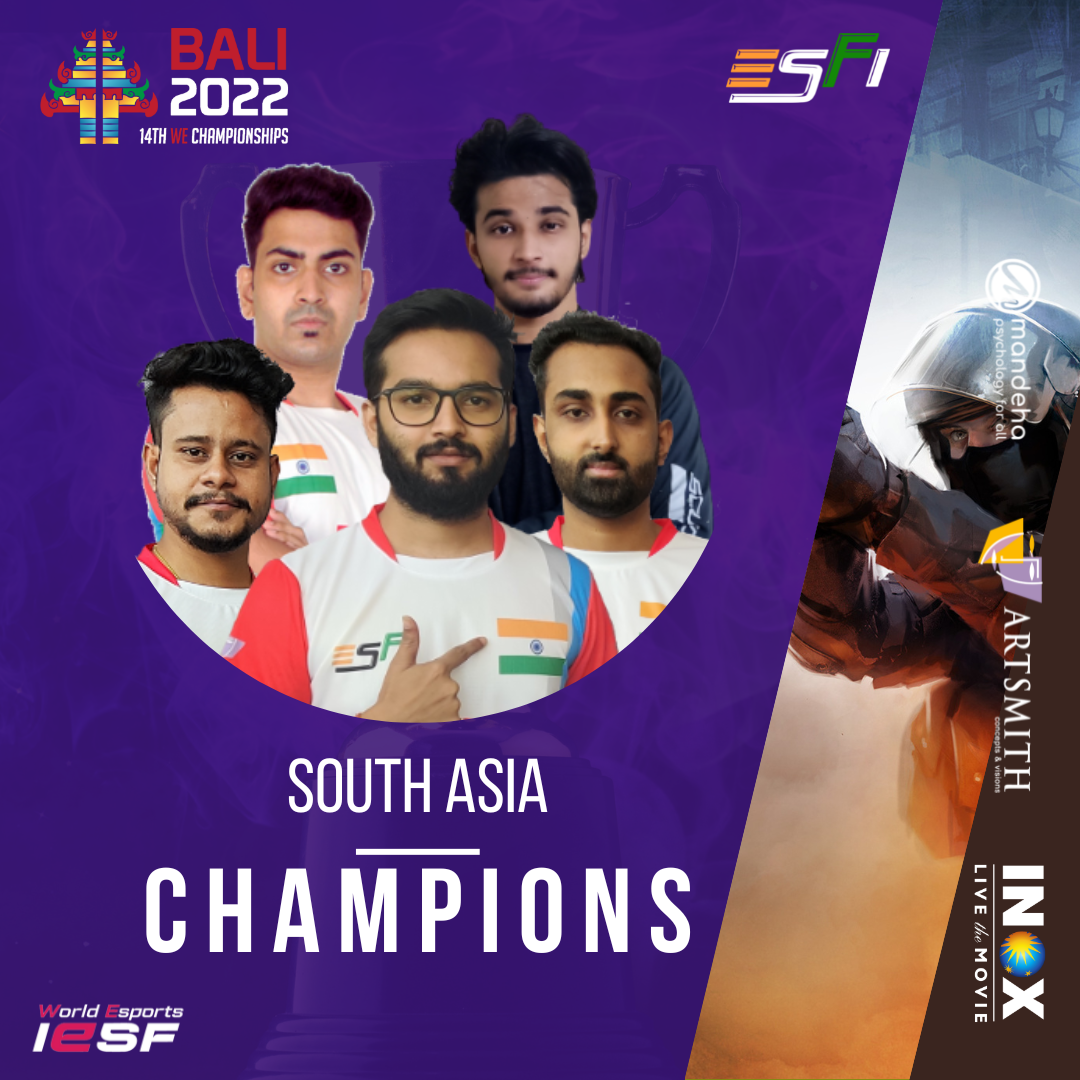 Reading Time:
2
minutes
India's CS:GO team produced vigorous performances in the South Asian Regional Qualifiers of the 14th World Esports Championships after hammering Pakistan and Bangladesh in the South Asian regional qualifiers.
The team, comprising of skipper Ritesh Sarda (Defaulter), Shuvajyoti Chakraborty (Mcg1LLzZz), Anshul Adardkar (KiiLSwitCh), Hrishikesh Shenoy (Crazy_Gamer) and Harsh Jain (lynX), recorded identical 2-0 victories over Pakistan and Bangladesh in the semi-finals and final respectively.
Besides CS:GO team, prominent Tekken 7 athlete Hitesh Khorwal (rcool) and well renowned eFootball professional Hemanth Kommu (peshemak7) will also represent India at the World Esports Championships, scheduled to take place in Bali from Nov 29 – December 12, 2022. Hitesh and Hemanth secured their berths by winning the National Esports Championships (NESC) 2022, conducted by Esports Federation of India (ESFI) earlier this year.
Organised by International Esports Federation, the prestigious event will witness participation of top athletes from over 120 countries, competing in six different Esports titles—CS:GO, Dota 2, Tekken 7, eFootball, as well as PUBG mobile and Mobile Legends: Bang Bang which will be making its debut at the championships. The 14th WEC has a prize pool of USD 500K (~INR 4 Crores).
"The team was simply too good for the opposition in terms of their skills, strategies and coordination. They won comfortably against Pakistan and Bangladesh shows the confidence they have in their gameplay. We are extremely proud of their performances and are now looking forward to seeing them compete with the best teams from all over the world in Bali. Everyone at ESFI wishes them the best of luck for the grand tournament," said Lokesh Suji, Director of Esports Federation of India and Vice President of the Asian Esports Federation.
Led by Sarda, the dominant Indian team hardly had to break a sweat in their matches as they comprehensively defeated Pakistan in two different maps by 16-6 and 16-4 and then displayed a similar aggressive performance to outperform Bangladesh in both maps of the final by 16-7 and 16-5.
"It feels amazing to represent India again at the World Esports Championships in back-to-back years. We definitely want to improve on our performances from last year and have been working very hard to do so. The team has done very well in showcasing its qualities in game while prevailing in all these qualifiers but the WEC final will be a stern test on a much higher level and we want to match that. I have high hopes from the tournament and we want to bring some glory from it back home," said Sarda, captain of the Indian CS:GO team.
The same CS:GO team had participated in the last edition of World Esports Championships, held in Eilat, and finished eighth in the final.