Diffusion 6.7 – Introduces Secure Personalized Data Delivery to Individual Clients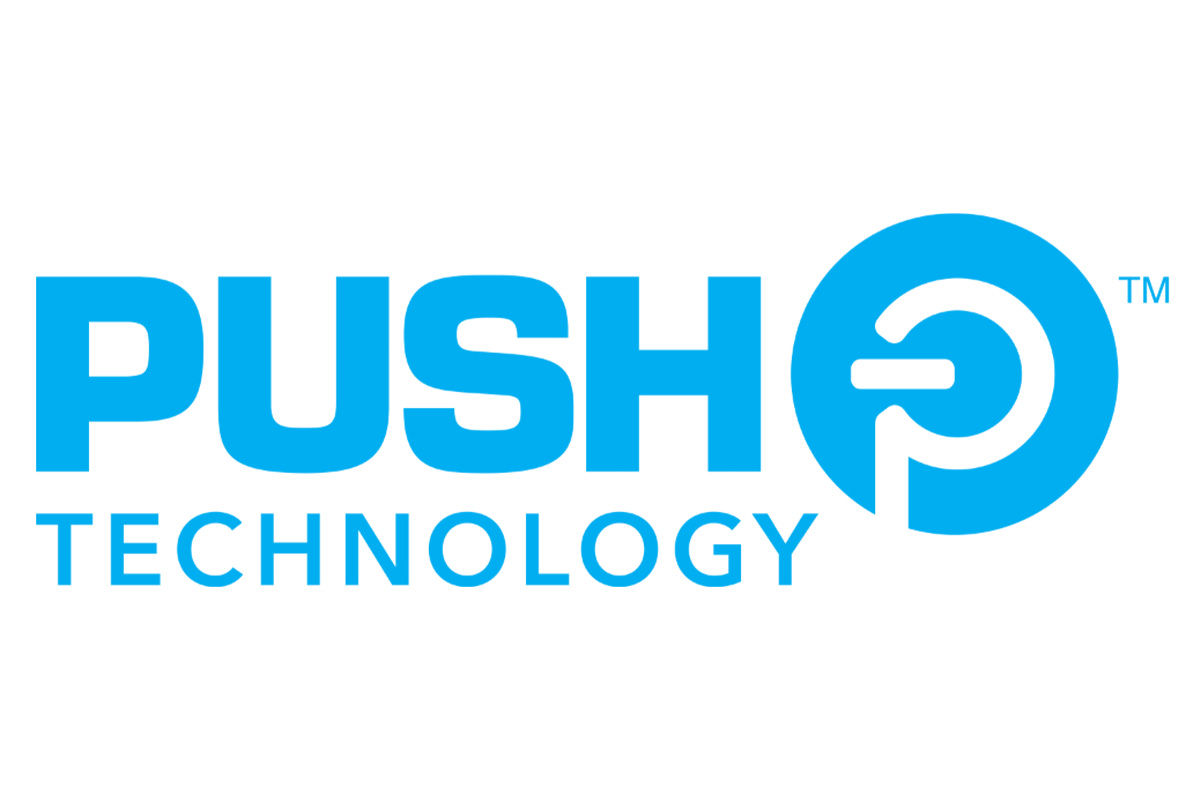 Reading Time:
2
minutes
Push Technology, the pioneer and leader in real-time data streaming and messaging solutions, today announced powerful new personalized client data delivery capability in the company's Diffusion Intelligent Event-Data Platform, that consumes, enriches, and delivers data among applications, systems, and devices. This announcement ups the competitive game stakes for other messaging and event broker vendors such as Kafka, Tibco, and Informatica.
Introducing Personalization with Session Trees
The new release expands the range of Diffusion's unique and powerful Data Wrangling capabilities with the introduction of Session Trees. With Session Trees you can easily create event-data streams, for example: by geography focused on a local event or regulatory requirements; by network connection type such as 4G or 5G; by device type such as desktop, mobile, IoT sensor, etc. Session trees are powerful because they make it easy to tailor applications to meet security, optimization, personalization, and localization requirements specific to a client or group of clients. Session Trees transform the types of valuable, differentiated services that companies can provide.
Integration with Databases for Change Data Capture (CDC)
Databases are and will remain a large part of every company's technology solutions. With the continual expansion of the Diffusion platform's data gateway capabilities, 6.7 introduces the new CDC Adapter to easily connect to a wider range of data sources. The new adapter enables real-time streaming of all data, portions of the data or changes to the data. The new CDC Adapter has been tested and approved for MySQL and PostgreSQL relational databases.
Enhanced Data Transformation
With the release of 6.7, Topic Views can now be used to apply a JSON patch to the values within a JSON topic. For example, updating only the phone number in a customer record. This functionality enables use of all the power of the JSON Patch standard to transform and wrangle topic data.
Sean Bowen, CEO of Push Technology, said: "We are delighted with the reception our platform continues to receive as we expand our Diffusion platform's powerful, intelligent data management capabilities, in lock-step with the needs of companies working around the globe on their digital transformation imperatives."

PS4, PS5 and Xbox controllers for fans of FC Porto football club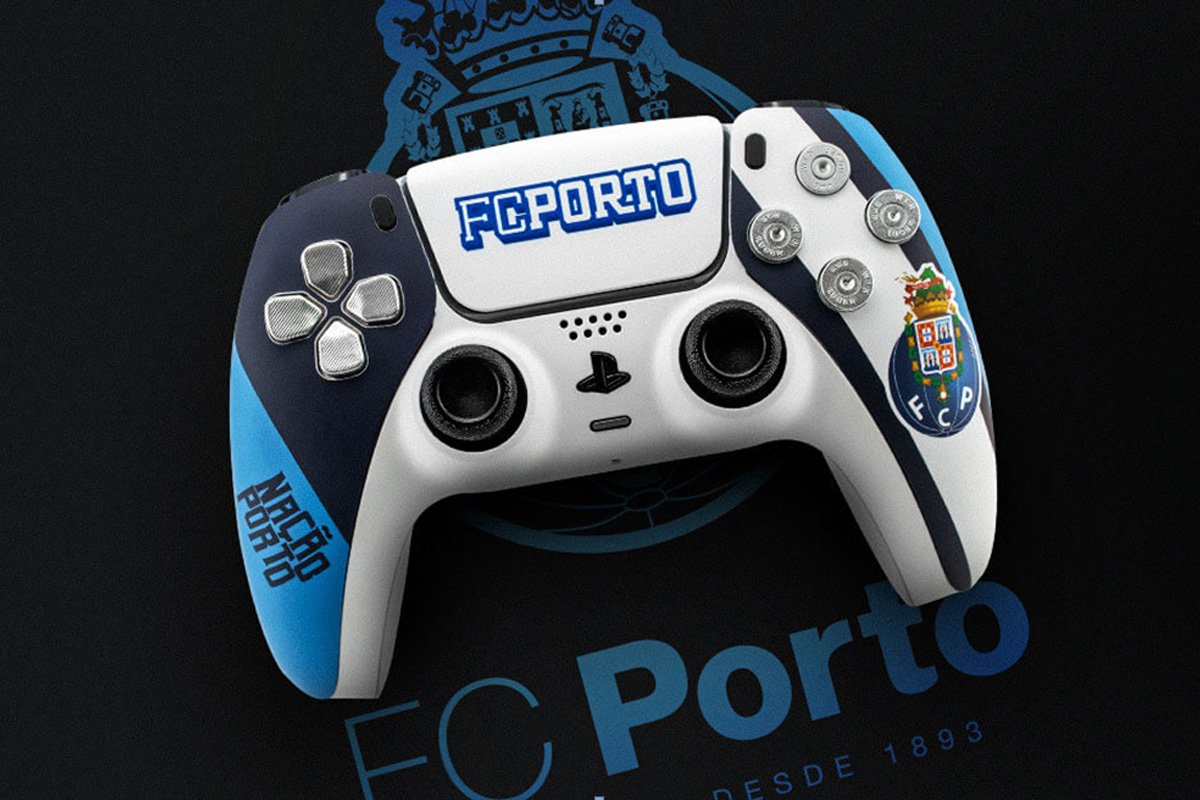 Reading Time:
3
minutes
If you are both a fan of football and console games, you are probably rubbing your eyes in surprise when you read this title! PS5, Xbox or PS4-Controller with FC-Porto-Logo? Is that possible? Quite a legitimate question, because not everyone knows that they are not condemned to boring, standard controller models. Shops are full of ordinary, traditional controllers manufactured by the biggest companies, which lack a bit of soul, but also the ability to adapt to the player's physical conditions. Fortunately, the AimControllers team comes to the rescue here too, offering not only aesthetically appealing designs, but also controllers with customizable buttons for their functions and settings. Intrigued? Then let us tell you a little more about our selection of Xbox, PS5 and PS4 controllers for FC Porto fans.
What is AimControllers' partnership with FC Porto all about?
We are more than proud to announce that after several months of design work and technological research, as well as marketing analysis, we have developed the latest models of our controllers, compatible with PS4, PS5 and Xbox One consoles and designed with FC Porto fans in mind. We must admit that these products are innovative and state-of-the-art controllers in our range. Their additional advantage is their ergonomics and efficiency, as the Nacao Porto and Dragons lines have been designed in collaboration with the best specialists and tested by professional gamers to meet the highest standards of quality and gaming comfort. These last few months were busy, but also resulted in two lines of controllers inspired by the emblems of the FC Porto team – the Nacao Porto and the Dragons line – which will not only capture the hearts of football lovers, but especially passionate gamers.  The Nacao Porto line of controllers is inspired by the FC Porto football team and its colours, while Dragons, refers to the mascot of FC Porto e-sports team. Both series are available in two versions – Basic and Premium. Do you dream of an Xbox, PS5, PS4-Controller with FC-Porto-Logo? Now let's take a look at their characteristics.
Nacao Porto and the Dragons line – a bit about the characteristics of AimControllers controllers for PS4, PS5 and Xbox
The Nacao Porto and Dragons lines from AimController are the perfect Xbox, PS5 and PS4 controllers for FC Porto fans. One of them refers to the legendary football team, while the design of the other is inspired by the e-sports team FC Porto. True fans of this team will certainly guess which line refers to which, but let us tell you about both of them in detail, because beyond the aesthetic value we have much more to share.
Nacao Porto line by AimControllers
The Nacao Porto product line, just like the Dragon variant, is sold in two versions Basic and Premium. The Basic controllers are the highest quality gaming gadgets, made in the style and colours inspired by the colours of one of the most popular football teams in the world – FC Porto. The Nacao Porto Basic series will meet your expectations if you love games and gaming accessories of the highest quality and you would like to support your favourite team at the same time! The Nacao Porto Premium series controllers are high-end accessories, developed according to the best industry standards and characterised by a unique design. But looks are not everything, as the Nacao Porto Premium series is also equipped with Smart Triggers and Paddles, that you can customize according to your preferences and get an edge over other players!
Dragons line by AimControllers
The Dragons series combines attractive design solutions, featuring motifs referring to the team mascot – a dragon, with the most innovative and renowned technologies used in the production of console controllers. The Dragons line comes in two versions – Premium and Basic. Controllers from the Basic line are a reliable product, that will immediately improve your results in every game! Whereas Premium is dedicated to true gaming enthusiasts, for whom, in addition to the standard options, the ability to optimise their performance, change the layout and functionality of the keys and improve the comfort of the game is important. Dragons Premium Controllers for PS4 can be further equipped with innovative Smart Triggers and special Paddles with default configuration! In a word, both series of Xbox, PS5 and PS4 controllers for FC Porto fans are a combination of the best technology and comfort, and the only differences are the additional customisation options, which all experienced gamers will appreciate.
So, if you are looking for top quality console gaming hardware and dream of an Xbox, PS5 or PS4-Controller with FC-Porto-Logo then be sure to visit the AimControllers website and choose between the Dragons and Nacao Porto series.
Online Sports: Entertainment or a Way to Make Money?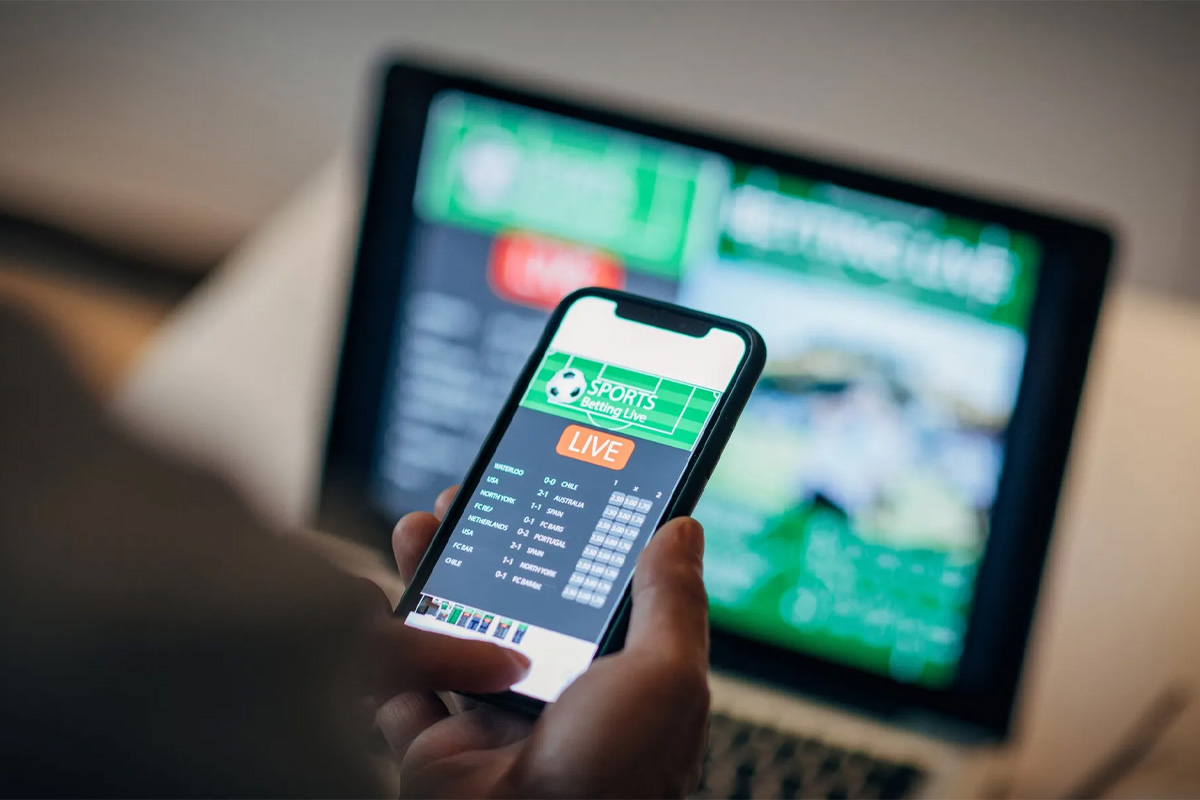 Reading Time:
2
minutes
Betting on sports at the largest bookmakers, among which 20Bet has long held a special place, should be seen not only as a gambling hobby but also as an investment. Many bettors successfully earn a stable profit over a long distance.
True, it is not a full-fledged investment. Because the player always risks the whole bet. Whereas when investing money in stocks or currency rates, the major part of the investment can be returned.
But, if each bet is correctly predicted, sports betting can bring dividends in the long run.
It is necessary to understand that it is unrealistic to get one hundred percent profit. But it is quite possible to earn 10-20% of the bet amount. Note that in financial and stock markets, an excellent result is considered to be an annual growth of 10-15% in the value of shares.
Financial Strategy
When considering sports betting as an investment, first of all you should determine your financial strategy. It is not related to the type of sport or the choice of the bookmaker. The main task of this strategy is to allocate your capital correctly with minimal risk.
It is recommended to follow the most conservative recommendations. In particular, the size of a bet on sports should not exceed 1-3% of the deposit, and all risky bets with excessively high odds should be excluded.
It is also necessary to set goals for the strategy. For example, the income for six months of playing in a bookmaker's office should be 10% of the amount of all bets made. The same applies to expenses. Losing more than 30% of the deposit in a month should be considered as a reason to reconsider methods of analysis. It can also be a sign of lack of knowledge, necessary for successful making forecasts.
Increase the amount of investment only if your deposit is constantly growing. Or in case you are striving to reach higher betting limits.
It is strictly forbidden to increase the betting amount when the deposit decreases, especially if it is done to win back the lost money. With high probability, such a step will only worsen the situation.
A careful strategy may not bring you the same excitement and pleasure as betting on sports without a system, but it will protect you from losing money.
Choosing Sports Betting for Investment
Having built a strategy, move on to the choice of the main investment instrument. We recommend stopping at the ordinary bets on the outcome. This is the most simple and clear type of betting. It is much easier and more reliable to work with than with handicaps and totals. Express bets on sports are better to discard as the least promising and, at the same time, the riskiest tool.
As for the sport, it all depends on the bettor's preferences, knowledge, and experience. It can be any sports discipline you know well. Don't forget to study statistics and stay up to date with the latest news.
Line Comparison
The line of a sportsbook is of great importance. When choosing sports betting, be sure to compare the lines of several bookmakers to find the most favorable odds for investment. Your work with betting should not be limited to one office.
Together, these measures allow you to count on a positive result.
IT infrastructure challenges in the online gambling industry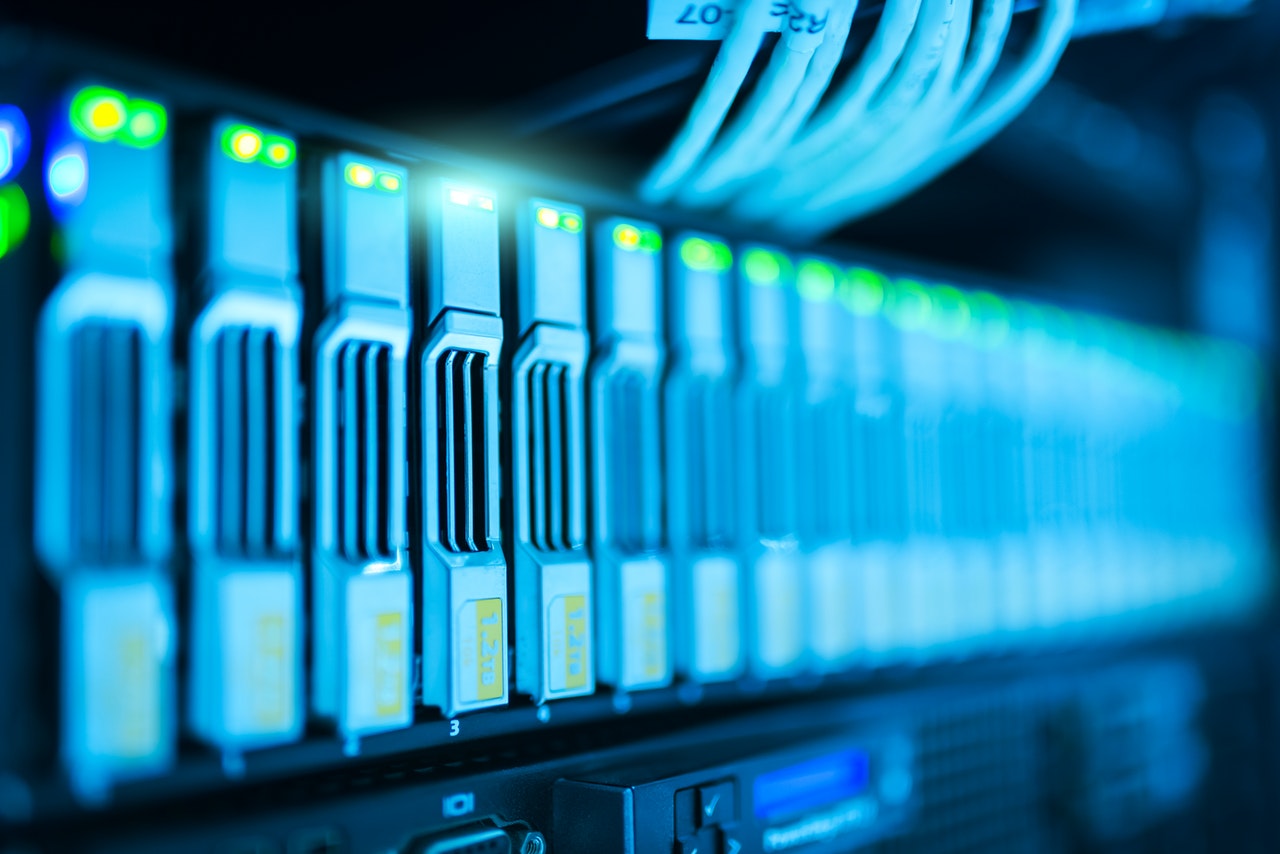 Reading Time:
2
minutes
The online gambling sector is booming and there are more clients and companies than ever before. This rise has led to competition between providers. Those that can offer the best experience will enjoy the most revenue. A part of this experience is ensuring that everything works well IT-wise. For IT managers this means staying on top of a potentially endless list of issues and matters.
Seamless user experiences
Bugs, errors, and crashes are the ultimate adversaries for online gambling customers. A crash or bug at a crucial moment such as spinning or placing a bet can cause huge financial losses and a lot of inconveniences.
The best way to manage these issues is through the use of log monitoring software. This can help IT managers stay on top of messages, alerts, and issues from dozens of network items. Managing logs efficiently leads to swift resolution of issues, as well as prevention. This in turn makes for happy clients!
Compliant databases
Whether you're operating in the EU or not, you will need to consider various data protection rules. For example, the EU has rules that apply to any EU citizen, even if they are accessing a service from a non-EU country. These rules apply to storing personal data, how customers can be contacted, and how long information can be stored.
These rules are strict and can incur significant penalties for violations. Thankfully there is software out there that helps IT teams ensure compliance. It can assess mailing lists, databases, and customer records and help with the management of data covered by various rules and regulations.
Random number generation
One of the critical components of a betting or gambling site is a random number generator or provably fair algorithm. In games of chance, numbers must be generated for the game to progress. To keep the game fair, these numbers must be generated randomly. Many licensing authorities will insist on it.
Your options are a random number generator that's authenticated by a third party or a provably fair algorithm. The latter is an algorithm that ensures all numbers are pretty generated. Results are stored on the blockchain and can be checked by players at any time.
Source: Pexels
High speeds
When running an online gambling site or a gambling app, you need to ensure high speeds. Of course, it's up to your players to have suitable quality devices and a good internet connection as well. But there are many steps you can take to be sure that things run smoothly.
If your site or app is sluggish, your players will get frustrated and likely look elsewhere. Staying on top of this is one of the best things you can do to keep customers loyal and happy.
IT is always unpredictable and there are always things that will go wrong. But being prepared and having the right toolkit at your disposal will be an integral part of doing your job well. In turn, customers will be happy, will spend more, and are likely to recommend the site to others.