The #hipthers engage in strategic partnerships with Affpapa and iGamingFuture (iGF)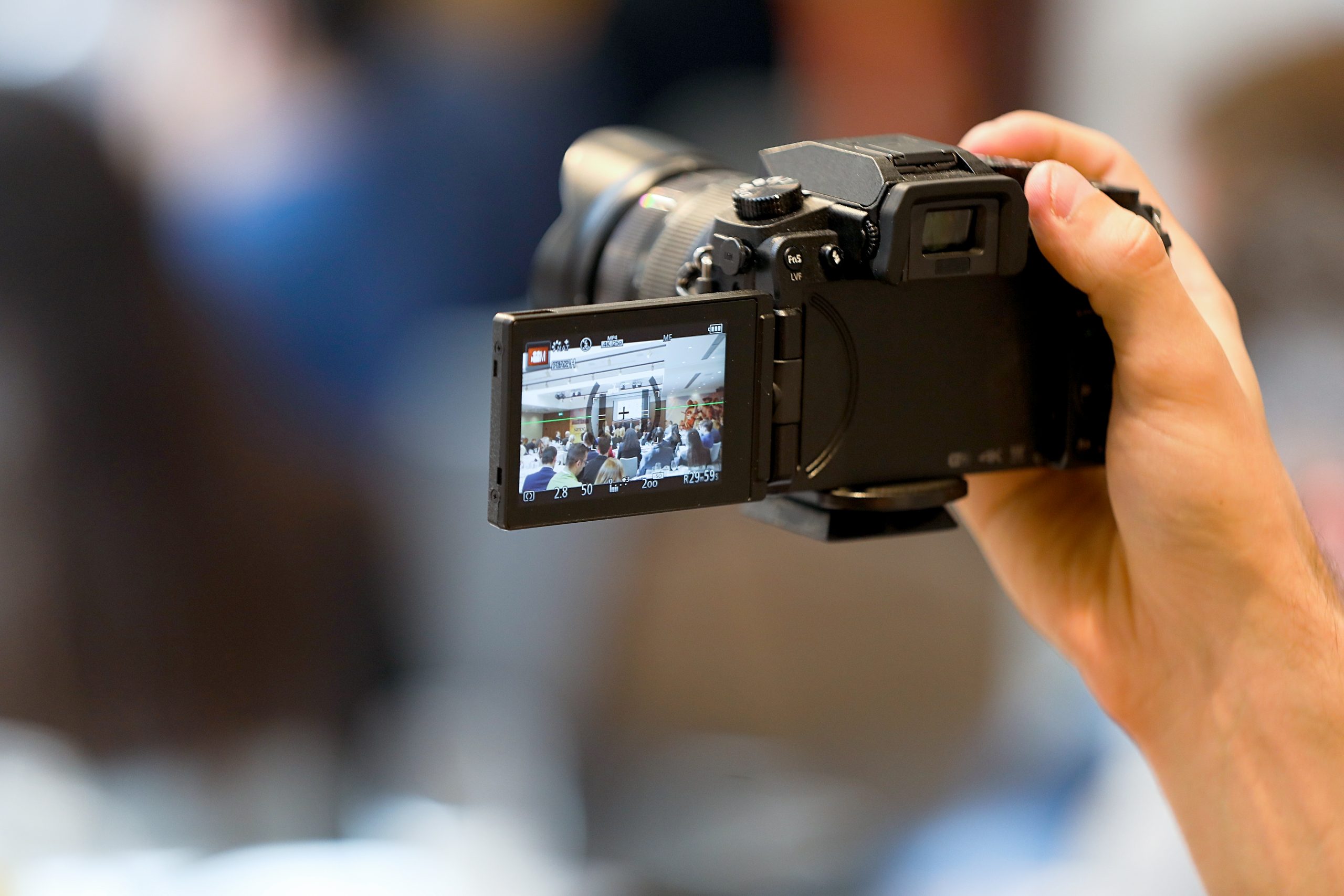 Reading Time:
3
minutes
Innovative iGaming publications to provide editorial support for HIPTHER events through 2023
Affpapa and iGamingFuture (iGF) are among the recently announced partners of the #hipthers, partnerships that will empower all mentioned organizations through the upcoming years to grow together and enhance the overall coverage of the online gaming industry.
AffPapa is an iGaming directory, connecting operators and affiliates together for a one-on-one collaboration. With over 1000+ affiliates and 150+ operators, the AffPapa website has everything iGaming-related (from informative articles & guides to company reviews and interviews with the brightest minds in iGaming). Along with acting as a connecting bridge between affiliates and operators, AffPapa also hosts activities including the AffPapa iGaming Awards and the iGaming Club event series – both huge successes – which elevate the concept of linking industry members in a greater direction.
Yeva Avagyan, Head of Commercial at AffPapa, said: "I am thrilled to announce our partnership with Hipther Agency. Our cooperation has been going hand in hand with keeping our audience updated with the latest conferences and summits organized by HA as well as the latest news and industry developments. Given how we kick-started this partnership it's going to be a fruitful and productive one for both parties."
Zoltán Tűndik, Co-Founder and Head of Business at Hipther Agency, added: "We are very excited to have Affpapa as partners in our ever-growing expansion. Their team has put a lot of work and effort into what makes today a great and unique platform that connects affiliates and operators. We are lucky to work with them and look forward to sharing future growth as strategic partners"
As mentioned above, team HIPTHER has also entered into a strategic partnership with iGamingFuture (iGF).
Founded in 2020, iGF is a future-focused igaming publication that delivers news and events, examining the most innovative igaming practices, to help stakeholders meet the challenges they face.
They are a small dedicated team of people with a true passion for driving change. In a rapidly evolving market, they cut through the noise with unique perspectives from some of the greatest minds in the industry.
Rory Niblock-Stuart, Head of Publishing and Events at iGamingFuture (iGF), commented on the partnership: "We're delighted to partner with Zoltan and his team for their upcoming events. We've been consistently impressed with their commitment to supporting markets across the globe via their high-level networking opportunities"
Zoltán Tűndik, Co-Founder and Head of Business at Hipther Agency, added: "iGamingFuture is the new generation of industry coverage and we really like their angle on the daily subjects. Their approach is very innovative and they've brought a new wave of journalism to the industry. Having +14 years of  experience in the industry, I can say it's exciting times ahead for all of us."
Both industry portals will be covering the news about conferences organized by HIPTHER which include PRAGUE GAMING & TECH SUMMIT (29-30 MARCH 2023), MARE BALTICUM GAMING & TECH SUMMIT RIGA (16-17 MAY 2023), CEEGC BUDAPEST (SEPTEMBER 2023), the virtual European Gaming and Gaming Americas Quarterly Meetups, and more.
7777 gaming is added to Infingame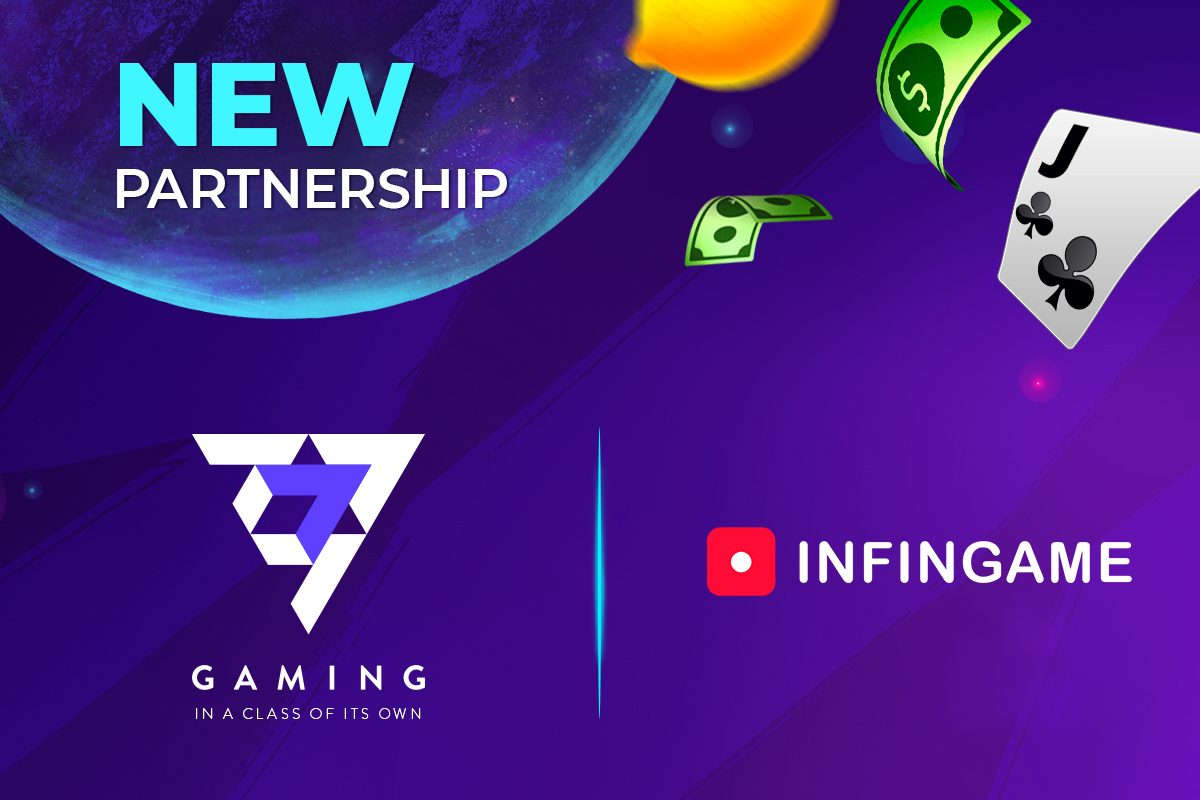 Reading Time:
< 1
minute
7777 gaming content is added to Infingame – a world-renowned aggregator that is offering casino and slot games, all seamlessly integrated and optimized for desktop and mobile.
The thrilling casino games of 7777 gaming are already available on the Infingame platform, which offers a seamless API that guarantees maximum stability of the online casino and security for the players.
Elena Shaterova, CCO at 7777 gaming has commented: "7777 gaming's portfolio of highly engaging casino games, combined with Infingame's full suite of powerful marketing tools and its established reputation as one of the leading game aggregators in the gaming space, creates an unbeatable winning team."
Denys Cherievko, CBDO at Infingame, said: "The partnership with 7777 gaming is a great opportunity for us to connect and provide our clients with an expanding range of quality gaming options.
"Our committed goal is to work with innovative and engaging casino games providers, and 7777 gaming casino content will definitely benefit our partners' network.", added Olga Prokopenko, Head of Accounts at Infingame.
Infingame clients can already choose from the entire portfolio of 7777 gaming including the top performing games – Jinn, Sea of Treasure, Cash 40, Diamonds of Majesty, Honey of Gold, and much more.
Heading to ICE London and looking to discover the new generation of casino games? 7777 gaming's team will be exhibiting at stand N1-340 during the upcoming ICE London, 7-9 February, at ExCel Center. Besides their highly-popular online casino games, 7777 gaming is also offering an iGaming platform, iLottery, Jackpot and marketing solutions, as well as Bingo, Scratch cards, and much more.
Symplify welcomes Bwloto as its latest CRM partner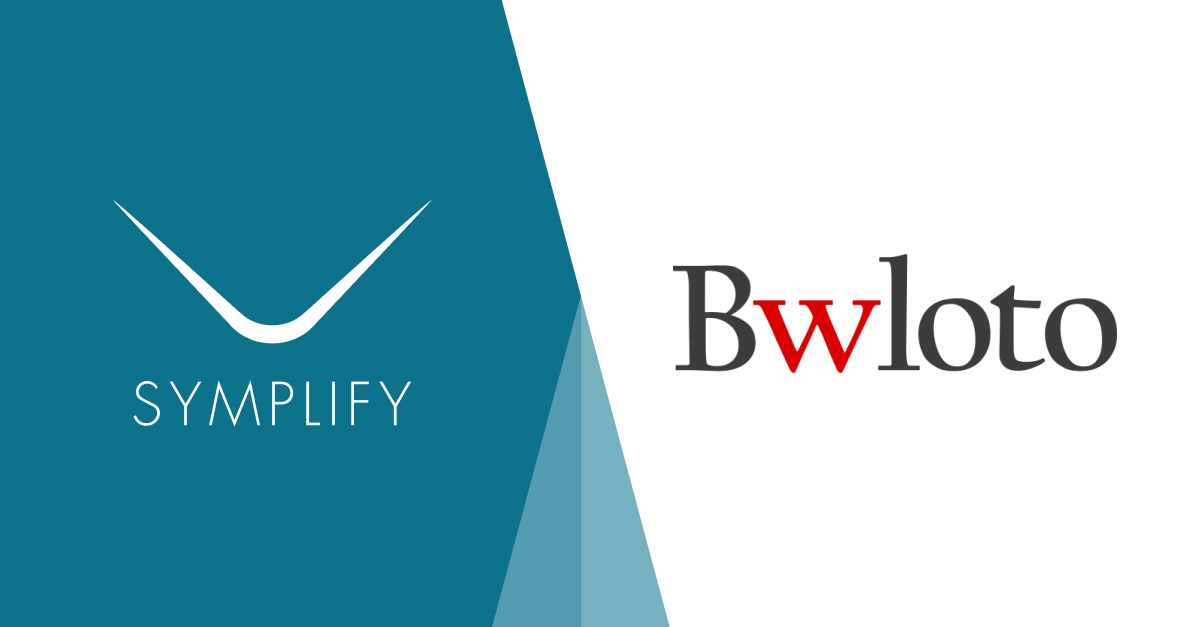 Reading Time:
2
minutes
Symplify, the Stockholm-based market leader in CRM and AI cloud solutions, has signed a new partnership with omni-channel iGaming Platform and lottery solutions provider, Bwloto.
Based in Iceland, the Bwloto team has over ten years' experience working within the lottery and iGaming space and has grown to include a diverse suite of its Mix iGaming platform, lottery games, instant games and a retail presence. Its lottery insight forms the basis of the expert consulting arm which is available for all clients.
This deal with Symplify enables Bwloto to power its next expansion stage using predictive marketing and on-site recommendation by optimising the management of more than 10 channels including Web Push messaging, Email, Dynamic Web, Print and Social channels in-house. By optimising marketing strategies it positively impacts customer satisfaction and higher lifetime value.
Symplify's deep AI understanding will strengthen Bwloto's ability to provide its clients with sharper customer engagement tools with the  Campaign and Journey builder modules that create a highly personalised experience. A commitment to building safe gaming environments has been integral in Bwloto's success and Symplify's AI-driven Responsible Gaming module will add weight to this philosophy. It's designed to efficiently analyse players and allow operators to be proactive before any problem behaviour exacerbates.
Symplify's CEO Robert Kimber said: "Our CRM and AI cloud solutions ecosystem is designed to empower our partners to grow their businesses and we're pleased Bwloto recognises the impact we can bring. This partnership promises plenty as we share the same philosophies on what factors produce long-term, sustainable growth."
"It's a pleasure to work with Symplify and we are looking forward to reaping the benefits from our partnership" said Bwloto CEO Ivar Unnthorsson. "We know that Symplify has an outstanding product that just keeps getting better which pairs very well with our own vision for constant innovation and delivering best in class solutions to operators via our Mix iGaming platform," Ivar added.
First Look Games and Bragg Gaming join forces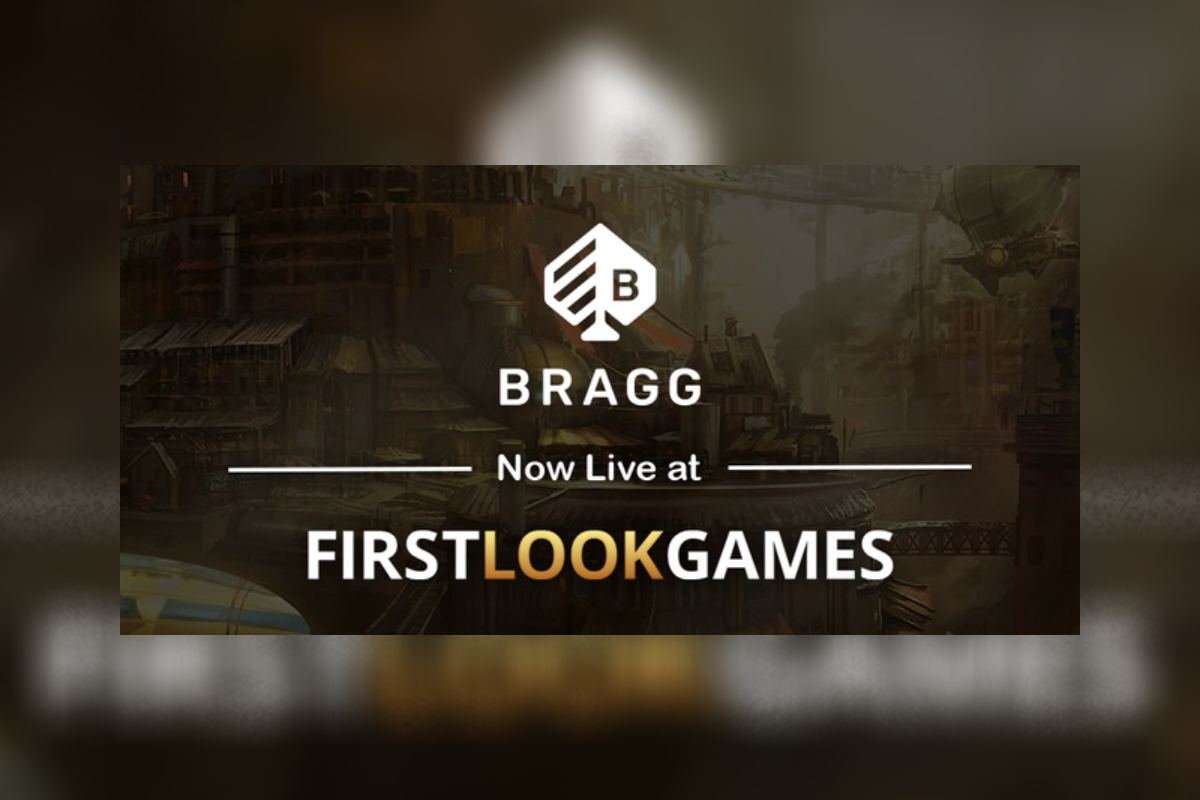 Reading Time:
2
minutes
Bragg to utilise the power of affiliate marketing to access First Look Games' network of over 800 publishers
The First Look Games platform is delighted to welcome power player, iGaming technology and content provider, Bragg Gaming. Bragg has engaged First Look Games for the purpose of affiliate and B2C game promotion for both its in-house and partner studios.
Bragg Gaming is a one-stop-shop for operators, offering technology solutions and support services as well as a packed portfolio of content from its owned and third-party providers.
The deal with First Look Games will allow the iGaming provider to distribute information and assets for the purpose of gaining B2C traction and visibility on game launches from its in-house studios, including Atomic Slot Lab and Indigo Magic, as well as selected powered by Bragg partners. All of whom gain access to more than 800 approved affiliates and publishers around the world.
As a First Look Games partner, Bragg Gaming can upload game sheets, logos, images, videos and even demo games for each of its slot titles to a dedicated library. These assets can then be downloaded by First Look Games-approved affiliates, either individually or in bulk.
Publishers use this information to create game reviews and other traffic-generating content about the studio and its game portfolio, which are then published across a combined global audience of more than 20 million players.
First Look Games puts the power in the studio's hands, allowing it to manage all information and assets via its Studio Management Centre. Here, developers can highlight any operator exclusivity agreements and even add or remove jurisdictions for each game.
Bragg can also decide what information it shares with affiliates and when that information is made available to them. Compliance is ensured via a suite of tools, including a free age-gate for relevant markets and the automatic accuracy monitoring of published content.
Tom Galanis, Founder of First Look Games, said: "Bragg Gaming is a major iGaming content provider, and we're thrilled to be helping to ramp up the promotion of games developed on its Remote Gaming Server via our network of 800+ approved publishers.
"Affiliates present a massive opportunity for studios to drive awareness of their titles among huge audiences of engaged online casino players around the world. First Look Games does much of the heavy lifting, allowing the likes of Bragg to engage this significant audience easily and cost-effectively."
Niklas Mravlje, Director of Product Marketing at Bragg Gaming, added: "This is an important step for Bragg Studios and for our studio partners from the Powered by Bragg range, allowing us to ramp up the visibility of our rapidly expanding games portfolio to an even bigger audience.
"Competition for player attention is incredibly fierce among studios, and First Look Games will help us to be heard above the noise being made by our rivals and to drive awareness of the Bragg name, our collection of studios and the thrilling titles that we produce."