Dan Haar: Legalized sports gambling a strong bet as debate takes shape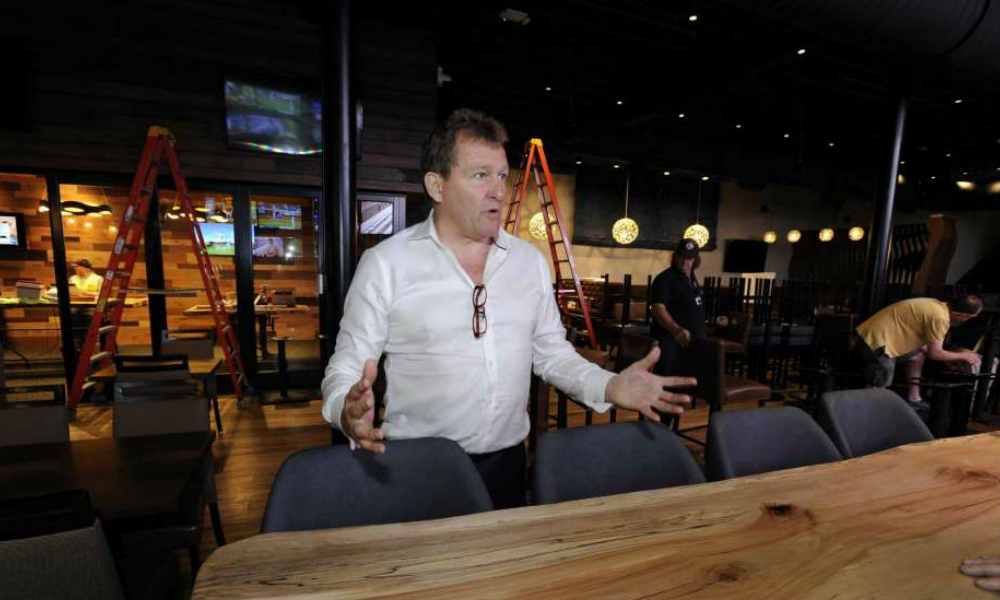 Reading Time:
4
minutes
If you think Connecticut already depends too heavily on gambling, between the two tribal casinos, the lottery, a robust off-track betting network and an approved casino plan in East Windsor, wager this: The state will embrace legalized (and lucrative) sports betting this year.
The topic will have an airing at a forum on casino expansion and sports gambling in mid-February organized by Rep. Joe Verrengia, D-West Hartford. He's co-chairman of the committee that oversees gambling and favors expansion into sports.
Even with many open questions on how it might happen, even as the U.S. Supreme Court decides whether to let states take sports book action, top legislative Democrats favor the idea strongly. Deep budget shortfalls will do that.
The state's take could reach $100 million to $300 million a year if Connecticut gets a jump on nearby states, and if it were to tap into the wildly popular NFL football fantasy leagues, said House Speaker Joe Aresimowicz, D-Berlin.
"I would like it to be one of the first bills voted out of committee and I would like for the General Assembly to act on it quickly after that," Aresimowicz said Monday, 16 days before the start of the 2018 legislative session. "It's another area where if we don't act, I'm sure neighboring states and other areas will."
Sen. Martin Looney, the state Senate president pro-tem, is also behind it.
"I believe that Connecticut should move very speedily ahead on sports betting if we are authorized to do so by the U.S. Supreme Court," said Looney, D-New Haven. "We need additional sources of revenue."
That court case could change the national picture. For now, only four states sanction legal sports betting — Nevada, mainly, and also Delaware, Oregon and Montana, in more limited ways. They all beat a federal ban in 1992.
New Jersey passed a law challenging the ban in 2012, over opposition by the NFL, NCAA and other opponents. That's what the Supreme Court is set to decide by June, in a case the justices heard last month.
Legislators who support it say Connecticut would be wise to have a law ready by June. Others say that's a fool's rush.
"This is just lunacy. Just deal with the problems that you have and stop pretending that legalizing drugs and expanding gambling is the panacea," said Sen. Len Fasano, R-North Haven, the Republican senate leader.
Fasano said he might support sports betting if it's done carefully, not rushed. He cited numerous hurdles that would take at least three years to clear.
Supporters, too, ask the same questions, though they see a faster result.
Would the Mashantucket Pequot and Mohegan tribes, which own the casinos, run the sports action? If not, would their compact giving the state 25 percent of slot revenue in exchange for exclusive casino rights be in jeopardy?
What if the Supreme Court finds some aspects legal and others not? Would Connecticut offer betting online? Who, exactly, would take the bets and how would the rules work?
In fact, the General Assembly last year asked the state Department of Consumer Protection — which regulates gaming — to draft rules for sports betting. That was part of the approval for the East Windsor commercial casino.
The department now wants details on how to make it work, Aresimowicz said.
One option would be to bring in the tribes to run sports betting. Another would be to turn to the 16 off-track betting locations (soon to be 17 with a Danbury opening) run by Sportech, a British firm with its U.S. base in New Haven.
"We absolutely think that we're in a good position to be involved in that," said Ted Taylor, president of Sportech Venues, whose Stamford and Windsor Locks locations are co-branded with Bobby Valentine's Bobby V's restaurant and sports bar.
Taylor's point: Gambling growth is online, largely illegally, and the way to grow sports betting legally is with bricks-and-mortar locations.
The bid for a casino in Bridgeport, by MGM and perhaps the tribes, is bound to complicate any debate on sports betting and lobbying heats up in that battle.
Another issue: Would gambling include college games?
Opponents say gambling, which accounts for more than $600 million in state revenue, is already too pervasive and leads to addiction problems.
"This is another slippery slope that we're undertaking," said Sen. Tony Hwang, R-Fairfield. "But this is far more insidious. … When gambling gets into the game it affects the integrity of the athletic action… turning what is a passionate athletic endeavor into a possibility of a financial gain one way or another."
Verrengia said he wants to hear from opponents as well as supporters at the forum, not yet scheduled. But sports gambling is already so widespread — $155 billion a year wagered, he said — that the state could do well to tap into existing markets.
"Sports betting is very big in Connecticut right now," Verrengia said. "I think it should be regulated and taxed."
That's the view of NBA Commissioner Adam Silver, who came out in favor of regulated gambling on NBA games three years ago, citing its undergound prevalence. Other sports networks and the NCAA still oppose it.
Verrengia said Connecticut's sports networks — ESPN and NBC Sports — could benefit from the higher viewership that comes from legalized gambling on games. The networks are fighting declining cable revenues among younger viewers.
The forces of opportunity combined with need are lining up for Connecticut to lead the way in this. If and when it happens, it's likely the state will impose strict controls.
Aresimowicz, head coach of the Berlin High School football team, said, "I don't want anybody gambling on my high school games."
Source: ctpost.com

Gaming Americas Weekly Roundup – October 11-17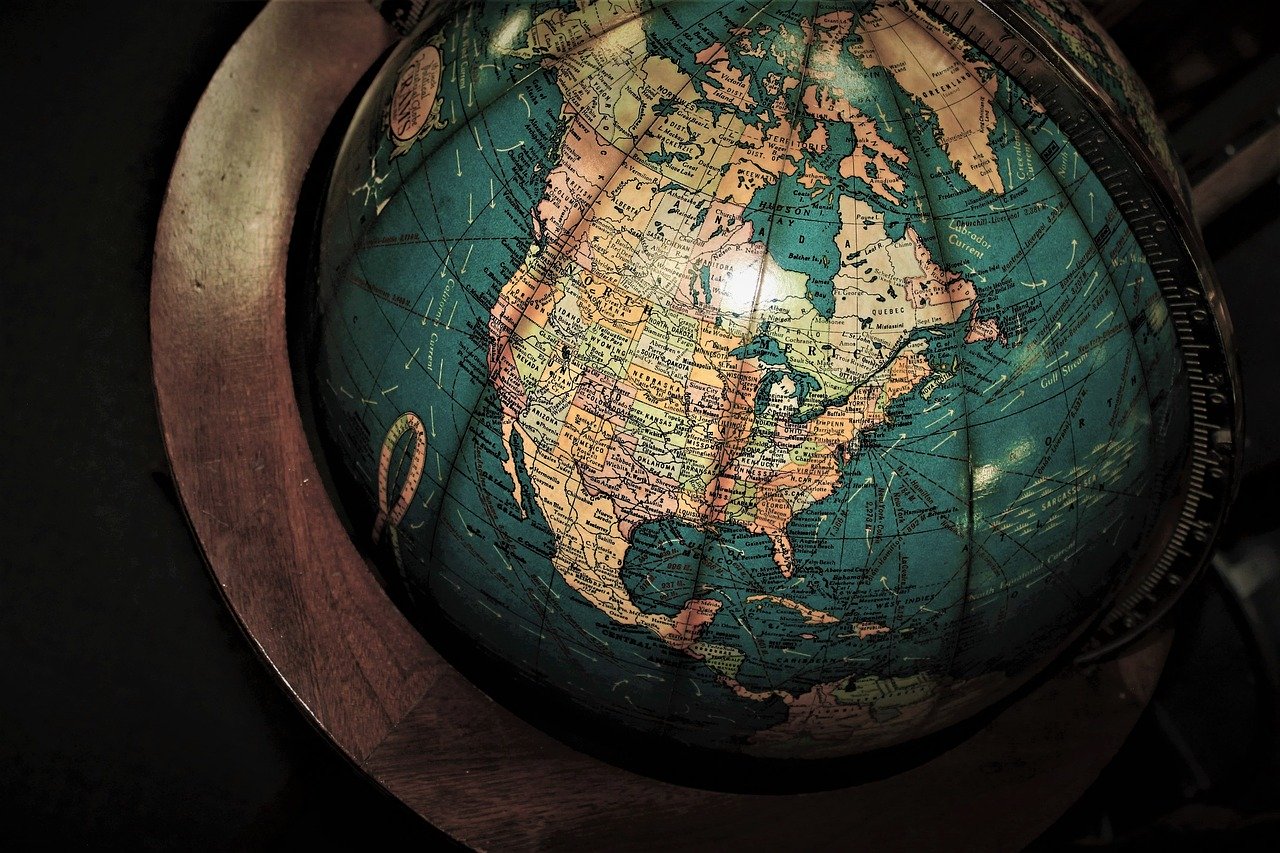 Reading Time:
2
minutes
Welcome to our weekly roundup of American gambling news again! Here, we are going through the weekly highlights of the American gambling industry which include the latest news, new partnerships and new appointments. Read on and get updated.
Latest News
Penn National Gaming has received approval from the Minister of Canadian Heritage under the Investment Canada Act for its acquisition of Score Media and Gaming. The acquisition is expected to be closed on 19 October 2021.
Sharp Alpha Advisors announced last week the final closing of Sharp Alpha Fund I, an oversubscribed $10 million venture capital fund investing in early stage sports betting technology companies.
Online gambling has reached Connecticut, on a limited basis. A soft launch of online sports betting and gaming has begun in Connecticut on October 12. This soft launch allows several hundred people to open accounts to wager for a seven-day period.
Terry Glebocki has resigned as CEO of Atlantic City's Ocean Casino Resort. Glebocki's exit reduces the number of female casino bosses after an unprecedented wave of female leadership. Just over a year ago, four of the city's nine casinos were led by women, but two have since left.
Rush Street Interactive has soft launched a new PlaySugarHouse online sportsbook in partnership with Connecticut Lottery Corporation. From October 12 up to the full launch, 750 customers across the state can register and place bets at www.PlaySugarHouse.com and experience RSI's award-winning sports betting platform, on a first-come-first-serve basis. Once the 750-player limit is reached, customers who pre-register at www.PlaySugarHouse.com will be added to a waiting list and notified as soon as the full launch is authorised.
NOVOMATIC Americas has showcased an extensive portfolio of products at the G2E 2021. At the centre of the product presentation stood the extended Progressives offer, premiering the new ULTRA BOOST Link. This multi-level Linked Progressive comprises three roaring 50-line titles: the magnificent Great American Buffalo, the iconic Great American Eagle and the Asian title Tiger Storm.
New Partnerships
Leading sports gamification company Low6 has announced a partnership with the NFL franchise Cincinnati Bengals. The deal between the UK-based gamification company and the NFL team from Ohio will see the release of free-to-play games "Bengals Picks" and "Ultimate Bengals".
DraftKings has announced that it has agreed to a deal with the National Hockey League to become an Official Sports Betting, Daily Fantasy Sports and iGaming Partner of the league in the US. To complement the deal, DraftKings has also reached an agreement with Turner Sports, including Bleacher Report, to be the exclusive sportsbook and daily fantasy sports provider for their coverage of the NHL.
New Appointments
Nevada Governor Steve Sisolak has appointed retired Clark County Judge Jennifer Togliatti and former State Senator Ben Kieckhefer to the Nevada Gaming Commission. Togliatti will serve as chair – and will be the first female to serve as the chair. Togliatti has served the State of Nevada in the state judiciary for more than 25 years and has significant legal, administrative and legislative experience. Kieckhefer has spent the last decade serving in the Nevada State Senate, where he has spent time working on legislation on complex and contentious issues.
New Acquisition
Real estate firm EKN Development Group has acquired the Tahoe Biltmore Lodge & Casino located in Crystal Bay, Nevada.
Gaming Americas Weekly Roundup – October 4-10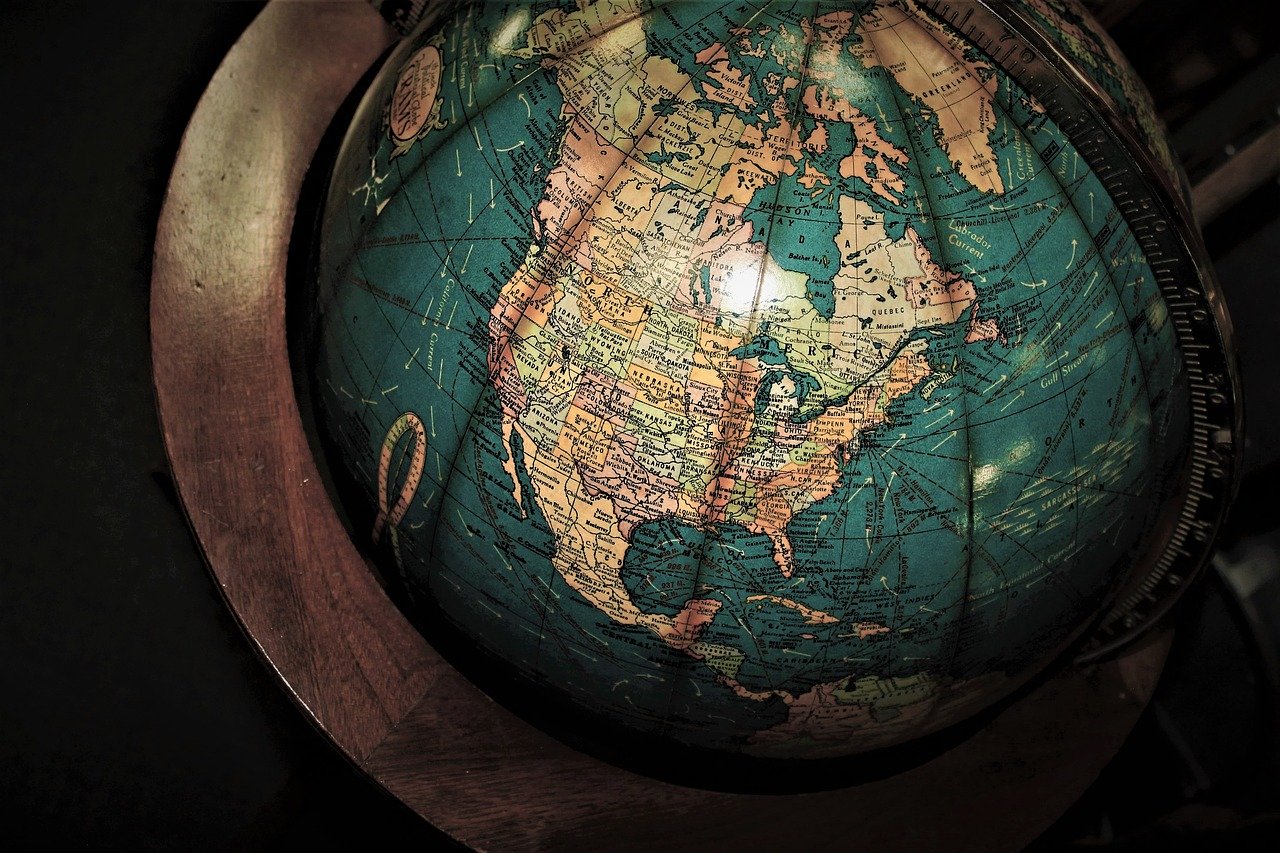 Reading Time:
2
minutes
Welcome to our weekly roundup of American gambling news again! Here, we are going through the weekly highlights of the American gambling industry which include the latest news, new partnerships and new appointments. Read on and get updated.
Latest News
SW Nordic Limited, a subsidiary of Betsson, has completed the acquisition of Inkabet's B2C online gambling business, a rapidly growing sportsbook and casino business targeting the western region of South America.
The mobile cash payments platform PayNearMe has launched a new platform named "MoneyLine" to manage the complexities of iGaming money movement.
Scientific Games Corporation has signed a definitive agreement to acquire ACS's cashless table game solution titled PlayOn. The PlayOn cashless product line conveniently provides players with a seamless debit solution at live table games.
DraftKings, a leader in the digital sports entertainment and gaming industries, announced its latest, state-of-the-art office location to be based out of Las Vegas, where the company expects to eventually have an expanded team of more than 1000 employees.
Betfred Sports has launched a new OpenBet-powered retail sportsbook in Louisiana through a partnership with Paragon Casino Resort. The Betfred Sportsbook inside The Draft Room at Paragon Casino Resort, Marksville, is the first retail venue in the state to allow customers to place legal wagers on a variety of sports.
Comanche Nation Entertainment of Lawton Oklahoma has chosen Table Trac's CasinoTrac casino management system for its new Comanche Cache Casino currently under construction in Cache, Oklahoma.
Following the signing of an exclusive agreement to distribute the game in the US, TCSJOHNHUXLEY has debuted Richer Spin Roulette at this year's G2E.
Partnerships
Sightline Payments and Konami Gaming have partnered to bring cashless gaming solutions to Resorts World Las Vegas via Sightline's Play+ digital payments technology and Konami's SYNKROS casino management system.
Genius Sports has entered into a new partnership with Hard Rock Digital. As the premier mobile and desktop sports betting brand, Hard Rock Digital will have access to Genius Sports' leading suite of sportsbook solutions, including official sports data from tens of thousands of events per year, customer acquisition and retention tools, and immersive fan engagement solutions.
The PGA TOUR and PointsBet announced a three-year extension of their multi-year content and marketing relationship designating PointsBet an Official Betting Operator of the PGA TOUR.
Genius Sports Limited has announced a new supplier agreement with PointsBet, a top-tier global online gaming operator, to provide its full range of official sportsbook data, content, and fan engagement solutions including for NFL, NASCAR and EPL.
The Esports Awards has announced Expedia, one of the world's leading full-service travel brands, as the Official Travel Companion of the 2021 Esports Awards.
Appointments
International Game Technology has appointed Joe Asher as President of Sports Betting. Reporting to Enrico Drago, IGT CEO Digital & Betting, Asher will lead the ongoing expansion of the IGT PlaySports sports betting business in North American markets.
Flutter Entertainment has appointed Amy Howe as CEO of FanDuel. Amy joined FanDuel in February 2021 as President with responsibility for leading the company's core commercial functions across its Sportsbook, Casino, Racing and Daily Fantasy businesses. She was appointed as Interim CEO in July.
Wynn Resorts' online sports betting and iGaming brand WynnBET has appointed gaming industry veteran Ian Williams as its new Chief Operating Officer.
Gaming Americas Weekly Roundup – September 27-October 3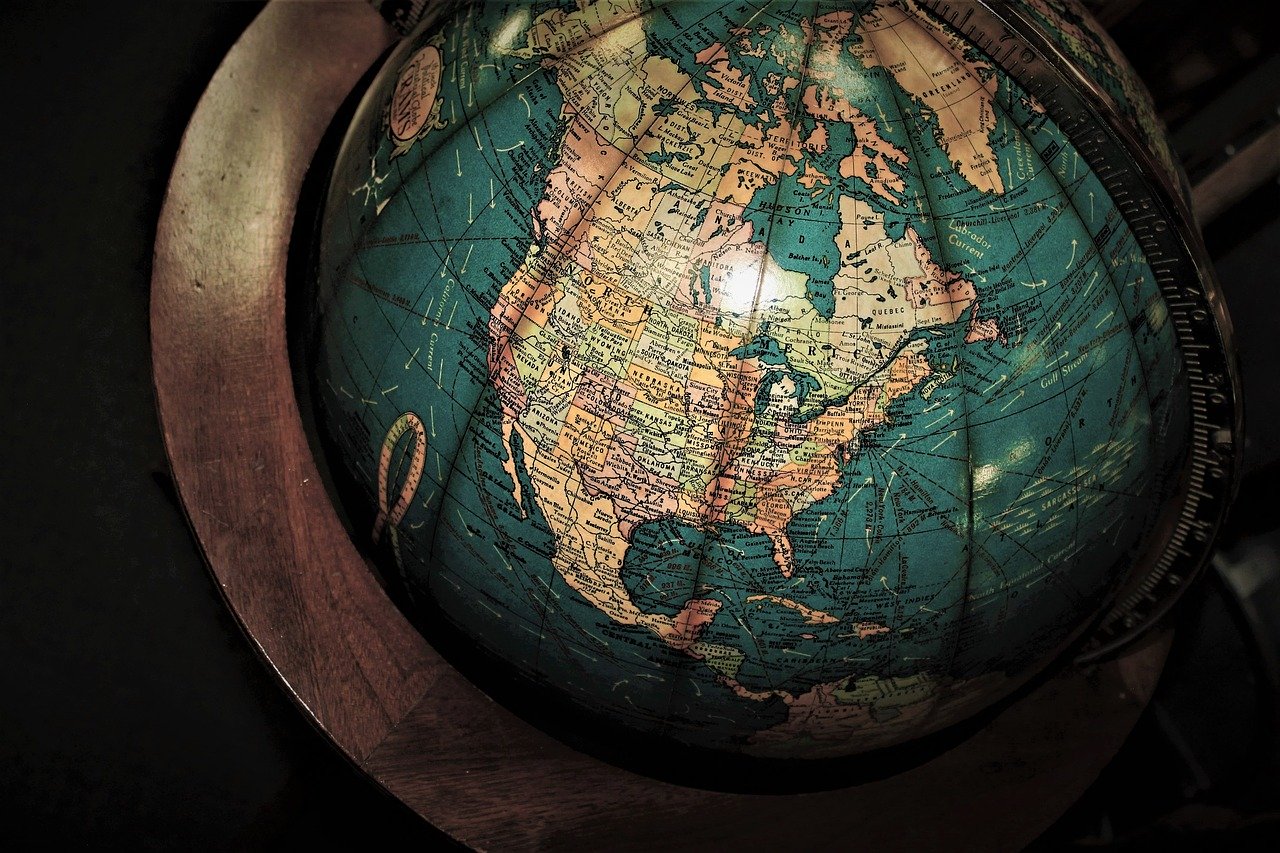 Reading Time:
2
minutes
Welcome to our weekly roundup of American gambling news again! Here, we are going through the weekly highlights of the American gambling industry which include the latest news, new partnerships and new appointments. Read on and get updated.
Latest News
GeoComply Solutions has announced that Gold Strike Casino Resort in Tunica, Mississippi has become the state's first commercial operator to offer on-premise mobile sports betting via BetMGM across their entire casino floor and restaurants. The BetMGM mobile app utilises GeoComply's on-premise mobile solution PinPoint which enables fast and reliable wagering while on the Gold Strike casino property.
Endeavor Group Holdings has entered into an agreement to acquire OpenBet, a leading content, platform and service provider to the sports betting industry, from Scientific Games Corporation for $1.2 billion paid through a combination of cash ($1 billion) and Endeavor's Class A common stock ($200 million).
International Game Technology has announced that its U.S. market-leading PlaySports platform will power sports betting at Angel Of The Winds Casino Resort in Washington State.
The Mashantucket Pequot Tribal Nation and DraftKings Inc. announced that retail sports betting in Connecticut begun on September 30 at Foxwoods Resort Casino.
The Texas Lottery has reported $8.107b in sales for the 2021 fiscal year, an increase of 20.9% or $1.403bn from 2020. The Lottery, in its 30 anniversary year, said it made a $1.998bn in contribution to public schools and veterans in the state.
Partnerships
EvenBet Gaming has entered into a partnership with Caleta Gaming. As per the deal, Caleta's full portfolio including video bingos, kenos, slots, scratchcards and lotto games have been integrated at EvenBet platform.
Leander Games has entered into a partnership with ODDSworks. The collaboration will see ODDSworks utilise Leander's LeGa remote gaming server platform in the US.
International hosting supplier Internet Vikings has announced a long-term partnership with PlayStar Casino in the United States. They will support the Swedish online casino operator's advances into the U.S. market by providing them with bespoke iGaming-specific hosting services in New Jersey.
FanDuel Group and Port Madison Enterprises announced plans to bring America's #1 Sportsbook to the state of Washington. FanDuel Group will form an exclusive partnership with the Suquamish Clearwater Casino Resort to bring retail sports betting to the state of Washington.
Gaming Realms has signed a commercial deal with 4ThePlayer.com. The deal will see 4ThePlayer games integrated onto Gaming Realms' platform for distribution in the US.
Strendus, the Mexican-facing online betting and gaming brand of Logrand Entertainment Group, has become the Official Sponsor of LaLiga in Mexico.
Elys Game Technology Corp and New York State Restaurant Association (NYSRA) announced the entry into a Memorandum of Understanding (MoU) that expresses a joint interest in promoting and facilitating opportunities for food and beverage establishments to participate in the State's sports betting industry.
Playtech has secured a multi-state agreement in the US with Kindred Group's Unibet Interactive. Under the agreement, Playtech will provide its award-winning RNG Casino software to Unibet in New Jersey, with further states to follow in the coming months.
Appointments
FanDuel Group has appointed sports radio and television personality and problem gambling advocate Craig Carton as its first national responsible gaming ambassador.
Gaming Arts has Promoted Jean Venneman, the Company's current Chief Commercial Officer, to the role of Chief Operating Officer.