Gambling Affiliates' Guide to GDPR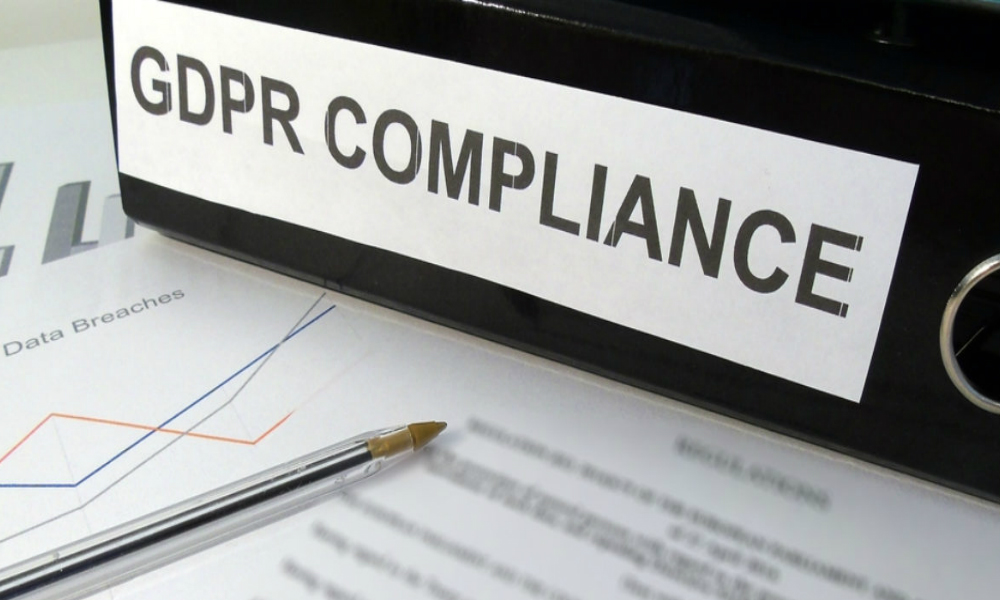 Reading Time:
7
minutes
As of the 25th May 2018, the GDPR comes into effect, and its influence will be felt across virtually every industry imaginable where data is being collected and used on individuals located in the EU. Its overall aim is to ensure better protection of consumers' information, both online and offline, by enforcing regulations on how data is collected, processed and secured.
What is GDPR?
GDPR stands for General Data Protection Regulation. It's the result of over 6 years of preparation and consultation over data privacy concerns for EU consumers. The way in which data is collected and used today is profoundly different to how it was a decade ago. According to a report published in 2016 by IBM, "90 percent of the world's data had been created in the last 12 months" and "many data analysts are suggesting the digital
universe will be 40 times bigger by 2020".
Prior to GDPR, the 'Data Protection Directive 95/46/EC' attempted to harmonise the practices of EU member states in terms of their approach to data privacy. Directive 95/46/EC built on the 'Guidelines on the Protection of Privacy and Transborder Flows of Personal Data' first published in 1980, which was acknowledged by both the European Union and the United States, as a way to protect personal data and individuals' privacy.
These guidelines still form the basis for the GDPR, but as they and Directive 95/46/EC were merely guidelines and directives, a more stringent and consistent approach was required to "protect the fundamental rights of individuals throughout future waves of innovation".
The GDPR not only unifies the approach to data privacy across the EU, it also regulates it, meaning it is enforceable by law, and in turn carries penalties of up to 4% of annual turnover, or €20 million, whichever is the greater.
Pinch yourself all you like, this is happening affiliates, and failure to act now is nothing short of corporate suicide..!
Consent
The main way in which the GDPR aims to protect data subjects (individuals), is through consent. Data subjects must be made aware of the data being collected on them, why it is being collected, what will be done with it, and how long it will be retained for.
Personal Data
The most important thing for affiliates to realise is what Personal Data includes. It doesn't stop at names, email addresses and phone numbers; it extends to social media posts, IP addresses, and even information stored in tracking cookies.
The GDPR defines it as..
"any information relating to an identified or identifiable natural person"
And importantly..
"an identifiable natural person is one who can be identified, directly or indirectly, in particular by reference to an identifier such as a name, an identification number, location data, an online identifier or to one or more factors specific to the physical, physiological, genetic, mental, economic, cultural or social identity of that natural person".
The use of the words 'directly or indirectly' is important here. Just because a person's name and address isn't stored in a cookie, it doesn't mean that the information in that cookie can't be used to identify them. Cookies used by ad networks are able to track an individual from one site to the next, extremely well. In fact, they can potentially track a user across millions of websites.
Not only must you pay attention to any data you are collecting directly from individuals, such as name, phone number, email address; you must also think about what tracking codes and analytics software you have installed on your websites, which are used to build a 'profile' of someone, usually for advertising purposes.
Standard analytics code doesn't track users across websites, so providing you don't have any advertising features enabled in your Google Analytics (or other) code, then you won't necessarily need to obtain consent before setting those cookies. Anything more will require clear and concise consent from your visitors though, ensuring the request for consent includes what, why, and how that data is being collected and used.
Informed Choice
The 'Cookie Law' introduced in 2011 (yes, it's been 7 years!) targeted the usage of non-essential cookies i.e. those not entirely necessary for the basic functionality of a website. However, it didn't offer users much control or choice.
The GDPR aims to change this in that users should be given a choice as to whether or not they agree to non-essential cookies being stored on their computer/browser. Now, accepting that cookies used by standard analytics software aren't essential, and that they don't contain 'personal data', then where does that leave us? Well, the answer lies in transparency. So long as you are clear in your 'request for consent' that the cookies used in your analytics software don't collect identifiable data, nor are they shared across websites, then you should be fine. Otherwise, if they do (i.e. you have advertising features enabled), you must obtain consent from each and every visitor before setting those cookies.
Newsletter Subscriptions & Accounts
Similarly, if you have a newsletter subscription or account creation feature on your website, then you must obtain consent from users before you can collect their data. Common practice has usually been to present a "Send me occasional news by email" or "I agree to the website T&Cs" checkbox to users. This practice is now imperative, and furthermore, the declaration should be a request for consent, and should point to your Privacy Policy (it can't be hidden in your T&Cs) which contains the full 'request for consent' in a clear and intelligible form, remembering to detail the what, why's and how's.
And whatever you do, don't pre-tick the checkbox, or have any kind of "opt-out" option. Consent must be definitive, and unambiguous, and a timestamp of when that consent was obtained, and what the user was consenting to, must be recorded for audit purposes.
If your current privacy policy doesn't satisfy the conditions of the GDPR, then you will need to obtain additional consent from your existing users or subscriber base.
In addition, "it must be as easy to withdraw consent as it is to give it". Users must be offered an option to unsubscribe in all communications, or delete their account on your platform.
Think about what data you're collecting, and whether you really need to. Obtaining consent to collect that data may present more risks than what it's worth. Additionally, if you later decide to start collecting more data than is detailed in your original privacy policy (or the terms of your privacy policy change), then you will need to obtain additional consent to the updated privacy policy.
Affiliate Tracking Codes
Affiliate tracking cookies are fundamental to online gambling affiliates. Most affiliates are unlikely to want to offer users the ability to disable their tracking codes, and strictly speaking, as the cookies do not (shouldn't) contain identifiable data that is shared between websites, then it might not be necessary.
However, affiliates should still be crystal clear about what cookies may be set as a result of clicking links on their site, why they're being set, and how they're being used.  It would also be prudent to offer advice about how users can block these kinds of cookies, for those who choose not to have them set.
Data Subject Rights
The GDPR also empowers individuals with control over their data, as well as outlines a number of responsibilities organisations must adhere to in order to fulfil individuals' rights to access and control the data held on them.
Affiliates must be aware of their responsibilities, and put plans in place to be able to handle those responsibilities:-
Right to Access
Data subjects have the right to know what data is held on them, and how it is being used. They also have the right to request access to that data, which must be delivered to them with 1 month of the the request, in a standard electronic format, free of charge, such that they can transmit that data to another data controller (organisation) should they wish to (Data Portability).
Right To Be Forgotten
Data subjects will also have the right to be forgotten and have any data held on them deleted. Such data will include their personal information, as well as any data which could lead to them being identified, directly or indirectly. If you have implemented any tracking solutions which create a link between the data you hold, and data stored in third party software, then that link will also need to be deleted, and potentially the data stored in the third party software.
Privacy by Design & Security
The GDPR will enforce strict penalties on organisations that have failed to invest appropriate resources into securing their systems, and preventing access of data to unauthorised persons, both online and offline…
"The controller shall..implement appropriate technical and organisational measures..in an effective way..in order to meet the requirements of this Regulation and protect the rights of data subjects".
Affiliates should ensure that any data they collect and process has been secured from the outset. If freelancers, designers or content writers have access to data unnecessarily, then it should be restricted. Similarly, any physical data should be locked safely away to prevent unauthorised access, and any new systems or website features should be designed with data privacy in mind.
Thought should also be given to data that can be encrypted – it may no longer be acceptable to only encrypt passwords.
Breach Notification
Organisations will be required to notify their appropriate Data Protection Authority within 72 hours of a data breach, where that breach is likely to "result in a risk for the rights and freedoms of individuals". The gambling industry carries many negative connotations – most individuals probably wouldn't want their identity associated with a gambling-related website, and so any data breach in this industry is likely to fall into the above category.
Data Protection Officers
Organisations who deal with large scale data processing or 'special' categories of data will be required to appoint a Data Protection Officer. Whilst this might not apply to most affiliates, they must understand their responsibilities as data controllers (and/or processors) to ensure the safety and security of data they hold, and ensure it isn't shared or otherwise fall into the wrong hands. They should keep appropriate internal records, and ensure that their records are auditable.
This article contains general information for affiliates to make their own informed decisions about the upcoming GDPR. You must not rely on the information in this article as an alternative to professional legal advice.  The article has been contributed by Pavlos Sideris of Cashbacker – the leading gambling cashback community.
NetEnt beta-launches affiliate business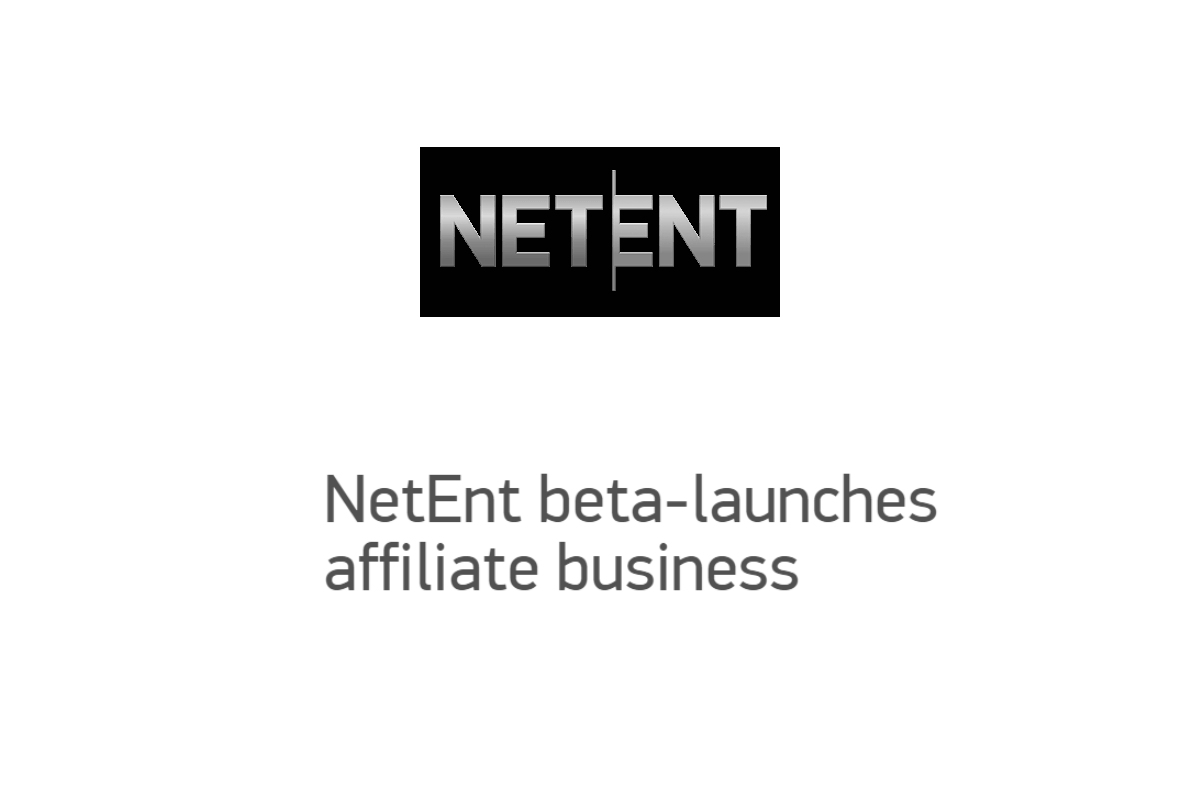 Reading Time:
1
minute
Today NetEnt announces the beta-launch of its own affiliate business. Via a brand-new games section at www.netent.com, video slot fans will now be able to try out all the NetEnt games while at the same time receive great bonus offers from operators.
The aim is to create a place where players can enjoy the complete portfolio of NetEnt games for free, while operators can offer traffic-driven bonuses to players that are interested in the full experience, playing for real money. Offers and bonuses from Leo Vegas, Casumo, Cashmio and ComeOn will be available to NetEnt fans through this beta-launch.
Working with affiliates is a proven method for operators to reach new customers in a cost-efficient way. The method is rapidly growing and has been successful in verticals like travelling and e-commerce.
Therese Hillman, CEO of NetEnt, comments: "This is both an important and natural step for us, positioning us in an attractive part of the value chain, as we continue to offer the ultimate entertainment experience. This new strategic initiative is a great way for us to strengthen our relationship with both operators and players."
"We know that we create entertaining slot games and our brands have a strong position on the market with a lot of fans and dedicated players. Through our affiliate site we'll be able to supply operators with traffic and provide Netent fans with great content and offers when they play our games."
NetEnt's affiliate business is launched alongside a brand new and innovative game section at www.netent.com. On the new site NetEnt fans can enjoy the full NetEnt portfolio, play their favorite games, find similar titles through playlists and themes and then go on to play the games they like with our secure and trustworthy affiliated operators.
Esports Entertainment Group Signs 193 Affiliates at Gamescom 2018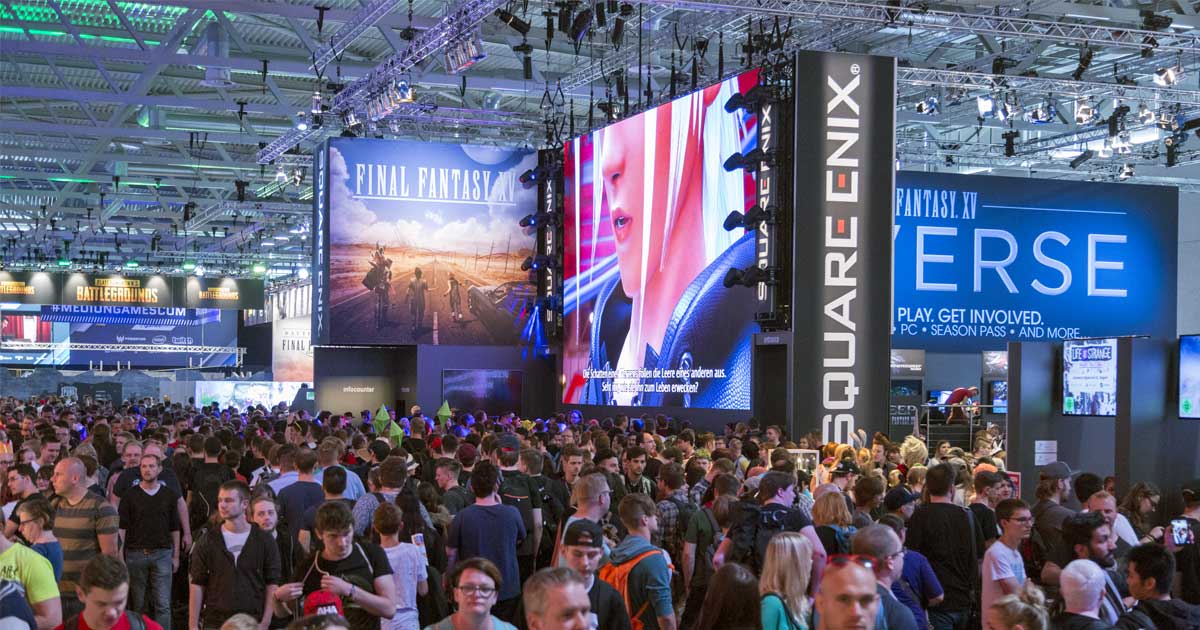 Reading Time:
3
minutes
Esports Entertainment Group, Inc. (OTCQB:GMBL) (or the "Company"), a licensed online gambling company with a specific focus on esports wagering and 18+ gaming, is pleased to announce the signing of 193 VIE Affiliates at Gamescom 2018, the world's largest event for computer and video games. These VIE Affiliates represent professional players, streamers and influencers that collectively reach a massive audience of esports participants around the world.
This result represents an increase of 220% over Gamescom 2017 and further signifies esports industry acceptance as the Company ramps up affiliate marketing activities in support of Vie.gg, the world's first and most transparent esports betting exchange. As a result of the conference, the Company is in discussions with several high profile esports participants and believes further developments will be announced.
TESTIMONIALS FROM HIGH PROFILE ESPORTS AFFILIATES
RaptorDaRaptor – a high profile PUBG player and Twitch partner, stated as follows after becoming a VIE Affiliate, "After meeting Grant and his team at Gamescom, I was very impressed with the ideas and goals they have for their company. This made me, both as an influencer and a professional player, want to work together with Vie.gg. I have reached out to VIE because they showed me a great sense of motivation and passion towards building something bigger, something that I can stand behind personally. I am excited to be building a team under the Vie.gg brand together with Esports Entertainment Group and introducing their brand directly to many thousands of fans. In 2018 alone, PUBG leagues have reached over 10 million total views with the future looking even brighter. I am looking forward to working together with the Vie.gg team as they have been showing me that we share common values and ambitions."
Christian "Noir" Heinrichs, Owner of myRevenge and the first Vie.gg esports team Affiliate, stated as follows, "We are now Affiliate partners with Vie.gg for the duration of one year, since Gamescom 2017, and we have seen the company continue to grow and evolve through the year. I think that soon, Vie.gg will be the biggest betting platform in the esports business. We are looking forward to growing with the company as Affiliates, helping them bring on more new visitors and increasing our revenue as well. At Gamescom 2018, we worked together on-site with the full Vie.gg staff and it was a great honor to see how well we all worked together to bring more people to the brand."
Grant Johnson, CEO of Esports Entertainment Group, stated, "A month prior to the show, we announced the major milestone of signing our 100th esports team Affiliate, a feat not matched by any esports wagering site.  Today, we're announcing an additional 193 Affiliates from Gamescom 2018, which far surpassed our expectations.  The overwhelming response from the esports industry has served as further confirmation that our transparent P2P esports wagering platform is exactly what the esports world has been waiting for. We can't wait to make Vie.gg the industry leader with the help of all our VIE Affiliates in 2018."
This press release is available on our Online Investor Relations Community for shareholders and potential shareholders to ask questions, receive answers and collaborate with management in a fully moderated forum at https://agoracom.com/ir/EsportsEntertainmentGroup
Redchip investor relations Esports Entertainment Group Investor Page: http://www.gmblinfo.com
About Esports Entertainment Group
Esports Entertainment Group Inc. is a licensed online gambling company with a specific focus on esports wagering and 18+ gaming. Esports Entertainment offers bet exchange style wagering on esports events in a licensed, regulated and secure platform to the global esports audience.  In addition, Esports Entertainment intends to offer users from around the world the ability to participate in multi-player mobile and PC video game tournaments for cash prizes. Esports Entertainment is led by a team of industry professionals and technical experts from the online gambling and the video game industries, and esports. The Company holds licenses to conduct online gambling and 18+ gaming on a global basis in Curacao, Kingdom of the Netherlands and the Kahnawake Gaming Commission in Canada. The Company maintains offices in Antigua, Curacao and Warsaw, Poland. Esports Entertainment common stock is listed on the OTCQB under the symbol GMBL.  For more information visit www.esportsentertainmentgroup.com
House Tech Ads launches 'GamblersPick Select' seal of approval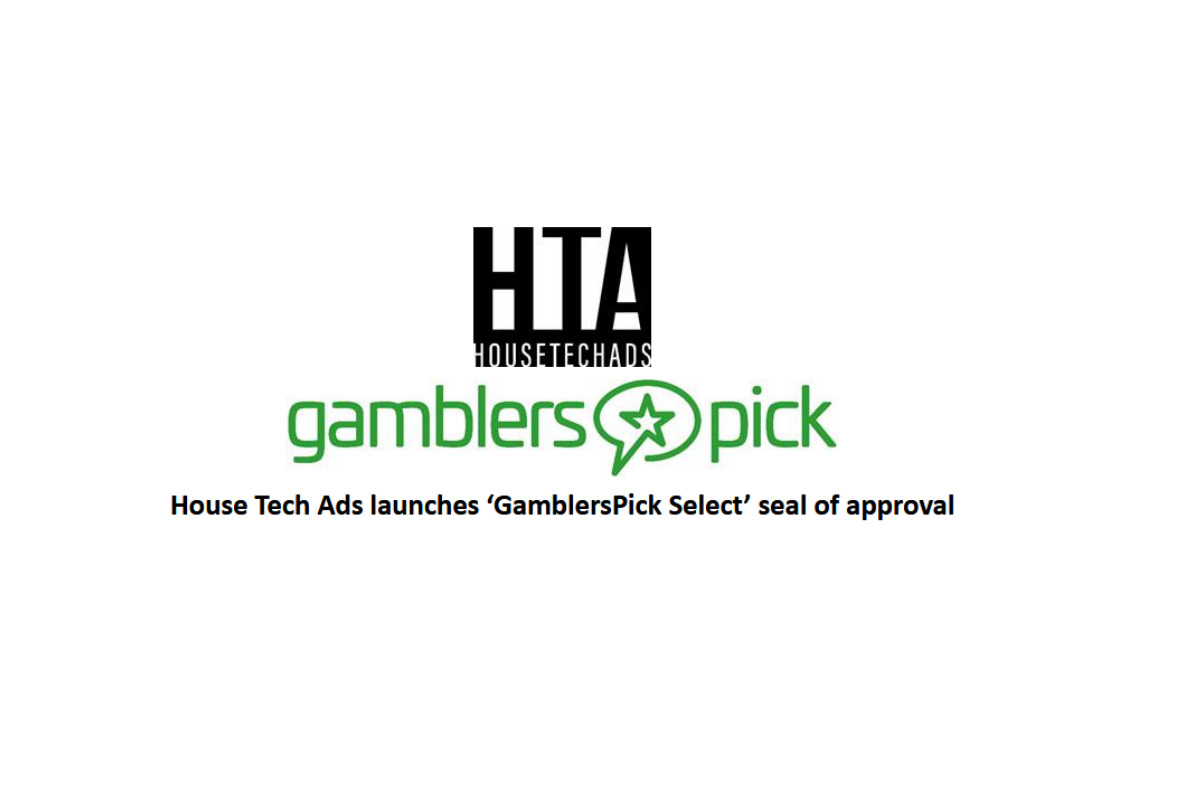 Reading Time:
2
minutes
GamblersPick Select granted to the highest quality online casinos
6th September 2018: Leading affiliate network House Tech Ads has enhanced its GamblersPick.com brand with a new stamp of approval feature, designed to help players find the industry's highest-rated online casinos.
GamblersPick Select presents players with a hand-picked selection of online casinos of the highest quality, based on positive ratings, professional customer service and attention to detail.
Only those online casinos that meet the required standards of credibility, customer experience, player safety, payment methods and that boast a large and diverse selection of cross-platform games will qualify to receive the GamblersPick Select badge.
Oren Arzony, Director at House Tech Ads, said: "GamblersPick represents the go-to resource for players looking for their perfect online casino experience, giving them a platform to make their voices heard.
"The launch of GamblersPick Select further enhances the site's rich set of features, and is the ultimate seal of approval allowing players to see which casinos operate with the highest standards of quality and trustworthiness."
The launch of GamblersPick Select follows the affiliate's introduction of the Progressive Jackpots Meter, a comprehensive tool and guide for players to keep an eye on which jackpots are 'hot' and 'not'.
The leading affiliate network also operates highly regarded affiliate marketing brands Jackpots Finder and Online Casino Reports, partnering with many leading operators worldwide including 888 Holdings, EGamingOnline, L&L Europe, Buffalo Partners, Affiliate Club and more.
About House Tech Ads:
House Tech Ads is the leading affiliate network, illuminating and energising igamers through cutting-edge technology and transparency. Its underpinning aim is to leverage its peerless assets and expertise in order to provide reliable and intelligible coverage to its legion of igamers who rely on its unique guides and analysis for a daily source of trusted news. Top-quality content is the cornerstone of the company which, allied to the hive mind of cohesive community, delivers global solutions with multi-lingual facilities.
Founded in 2015, House Tech Ads powers a wide variety of gambling communities and portals, including over 150 websites and mobile apps from trusted industry brands as recognisable as JackpotsFinder and OnlineCasinoReports.com. Mirroring the company's own hive-mind mission statement, House Tech Ads' core competencies are premised on the collective experience of its multi-talented team, combining over 15 years of sophisticated experience in the online gaming industry.