ANJ, the new French gambling regulator is launched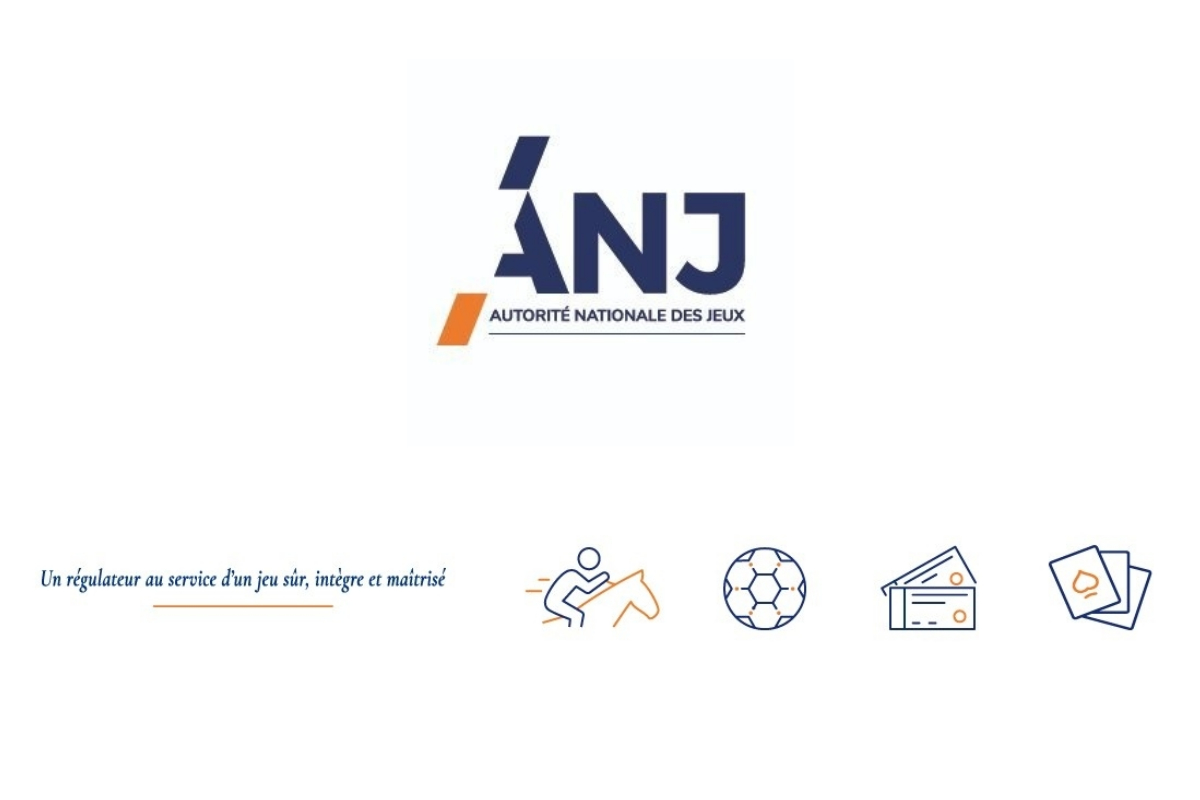 Reading Time:
3
minutes
On Monday 22 June, the members of the ANJ met for the first time around the President, Isabelle Falque-Pierrotin. This first meeting of the ANJ Boardmarks the launch of the new regulator, which is now competent in all segments of the gambling market.
An extended regulatory scope
In 2019, France has amended its legal framework of gambling and its regulation. A new gambling regulatory authority (ANJ) has been set. It follows ARJEL with a significantly extended regulatory scope and enhanced powers.
The ANJ is now responsible for all components of the legal gambling market, both online and offline:
online games that ARJEL regulated, such as sports betting and horse racing betting and poker offered by the 14 licensed operators ;
all the games of La Française des Jeux or the PMU sold in physical points of sale or online;
228 racecourses;
202 casinos, with the exception of anti-money laundering issues and the integrity of the games offered, which remain under the responsibility of the Ministry of Home Affairs.
While ARJEL regulated 11% of the French gambling legal market, the ANJ now regulates 78%, which represents a market of more than 50 billion euros in bets
The foundations for a consolidated regulation are therefore laid to have an overall gambling policy in France under the control of the ANJ. It will be able to implement a complete "toolbox" including preventive, prescriptive and control activities, as well as sanction measures throughout the entire gambling industry.
The ANJ missions are structured around four objectives:
Prevent excessive or pathological gambling and protect minors;
Ensure the integrity, reliability and transparency of gaming;
Prevent fraudulent and criminal activities, as well as money laundering and financing of terrorism;
Ensure the balanced, fair development of various types of games, in order to avoid any economic destabilisation of the sectors concerned.
Enhanced powers
The ANJ has enhanced powers to fulfil its missions, such as the ability to require the withdrawal of a commercial communication involving an inducement to excessive gambling or the ability to carry out on-site controls.Regarding operators under exclusive rights, it authorizes their games offer and it annually approves their games program, their promotional strategy as well as their action plans in the fight against fraud and money laundering on the one hand, prevention of gambling addiction and the protection of minors on the other hand. The ANJ will exercise greater control over these operators in these different fields. ​
The methods of regulation
The ANJ will set up a regulation that combines support and control.
In the short term, the ANJ will use pedagogy to explain to economic actors the new rather complex legal framework. It has already planned to bring them together shortly to present their new obligations.
It is currently finalising two reference frameworks, one on the prevention of gambling addiction and the protection of minors and the other on the fight against fraud, money laundering and the financing of terrorism. These new compliance tools will be submitted for consultation with the stakeholders concerned in order to develop standards that are as close as possible to the sectoral realities and to secure their practices.
It will also ensure compliance with the obligations of the law, which implies a credible and appropriate control strategy, and even sanctions for the most serious breaches. In this respect, it will sign an agreement with the Race and Gaming Central Service of the Ministry of Home Affairs for on-site inspections in points of sale and casinos.
Protecting players: a priority for the ANJ
In France, one person out of two is a gambler. Problem gamblers are estimated around 1,2 million. So, preventing excessive or pathological gambling is a public health issue to which the ANJ attaches the utmost importance.
The ANJ will place the players at the heart of the regulation. For that to be real and effective, the ANJ will be as close as possible to the gambling experience and the uses of the players, by articulating its action around the three fronts: information, service and capitalization on the collective intelligence of the players.
The transfer of the management of the file of banned players from the Ministry of Home Affairs to the ANJ starting from September will be an opportunity to make players more responsible. Indeed, the ANJ will propose a new registration process and a real tool for self-protection and control of the game, faster and less guilt-ridden. Concretely, a motivational interview with the ANJ staff will be carried out with the players in order to direct them, if necessary, to health-care professionals.
For Isabelle FALQUE-PIERROTIN, Chairwoman of the ANJ: "The ANJ is not an enlarged ARJEL, it is a new project that requires rethinking regulation. It has to adapt its intervention to monopolies (FDJ and PMU) and to players gambling mostly anonymously in points of sale. I would like to set up a regulation that combines support and control in order to better serve and protect players".

Regulatory action against EU Lotto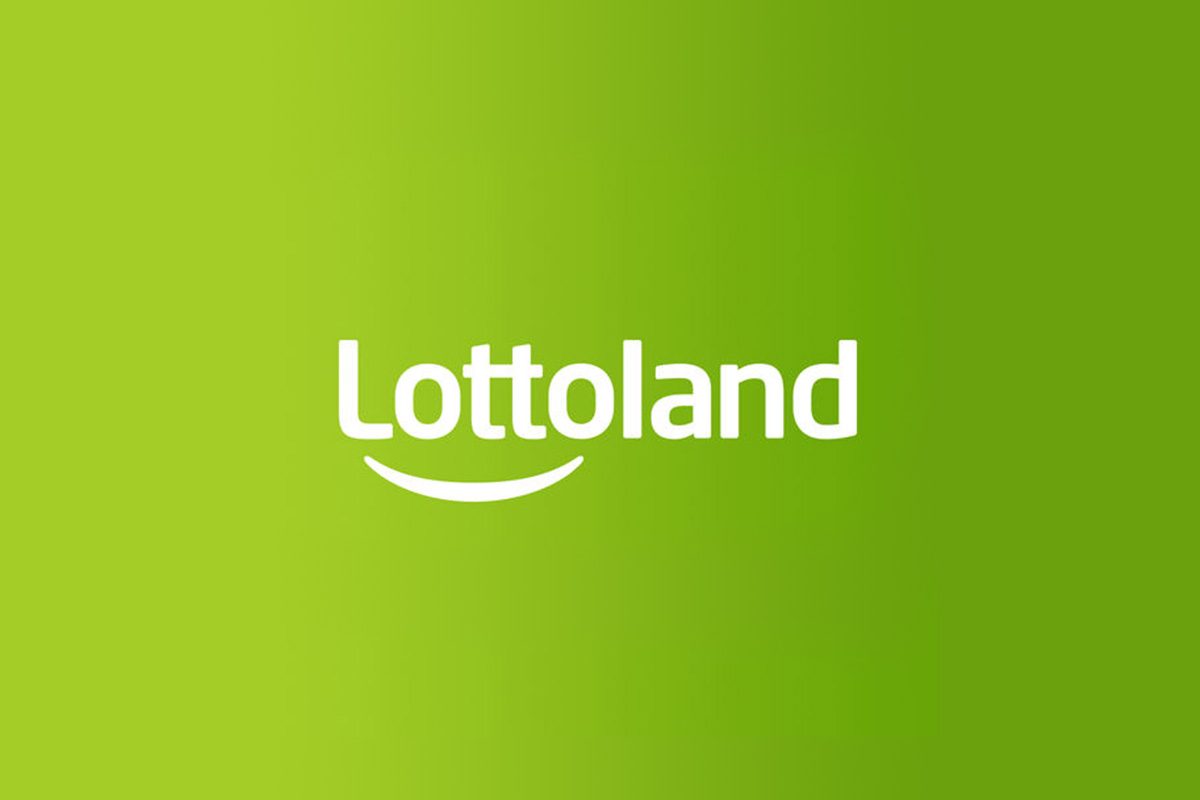 Reading Time:
2
minutes
A gambling business must pay a £760,000 fine and undergo extensive independent auditing after a Commission investigation revealed social responsibility and money laundering failures.
EU Lotto – which operates the lottoland.co.uk website – has also received a formal warning for the failures which occurred between October 2019 and November 2020.
Social responsibility requirement failures included neglecting to take into account the Commission's formal customer interaction guidance.
Examples included:
customers frequently changing deposit limits not being considered as markers of harm
no evidence of suitable financial and affordability assessments being conducted to identify whether a customer was being harmed or at risk of harm
customer interactions predominately consisted of an email detailing the responsible gambling tools available and did not require a customer response – there was little evidence of interactions being adapted depending on the extent of potential harm.
Anti-money laundering failures included:
not effectively reviewing or analysing bank statements provided by customers to prove address
not restricting customer accounts following source of funds (SoF) requests
allowing customers to register third-party debit cards (such as those in a different name to the customer) to their account
relying too heavily on ineffective threshold triggers and generally lacking information regarding how much a customer should be allowed to spend based on income, wealth or any other risk factors.
Helen Venn, Commission Executive Director, said: "This case, like other recent enforcement action, was the result of planned compliance activity. All operators should be very aware that we will not hesitate to take firm action against those who fail to meet the high standards we expect for consumers in Britain."
Read EU Lotto's full penalty on the Commission's regulatory sanctions register.
Nigel Birrell, CEO of Lottoland commented: "Lottoland is fully committed to ensuring the highest standards of compliance, including its anti-money laundering and social responsibility obligations in all of the jurisdictions in which it operates. The Gambling Commission fine was related to legacy issues around some of our compliance controls which have now been addressed. Lottoland  has extensive compliance measures in place and we are confident that our current policies and processes meet all relevant standards. 
Remedial action taken included significantly increased investment in our compliance function, more than doubling headcount, alongside a host of other initiatives including bringing in third party support, enhancing training and a review of key policies. In addition, we  recently committed to building our individual processes into an automated system to improve the system even further. "
SJM Expects Casino Licence Renewal for Ten Years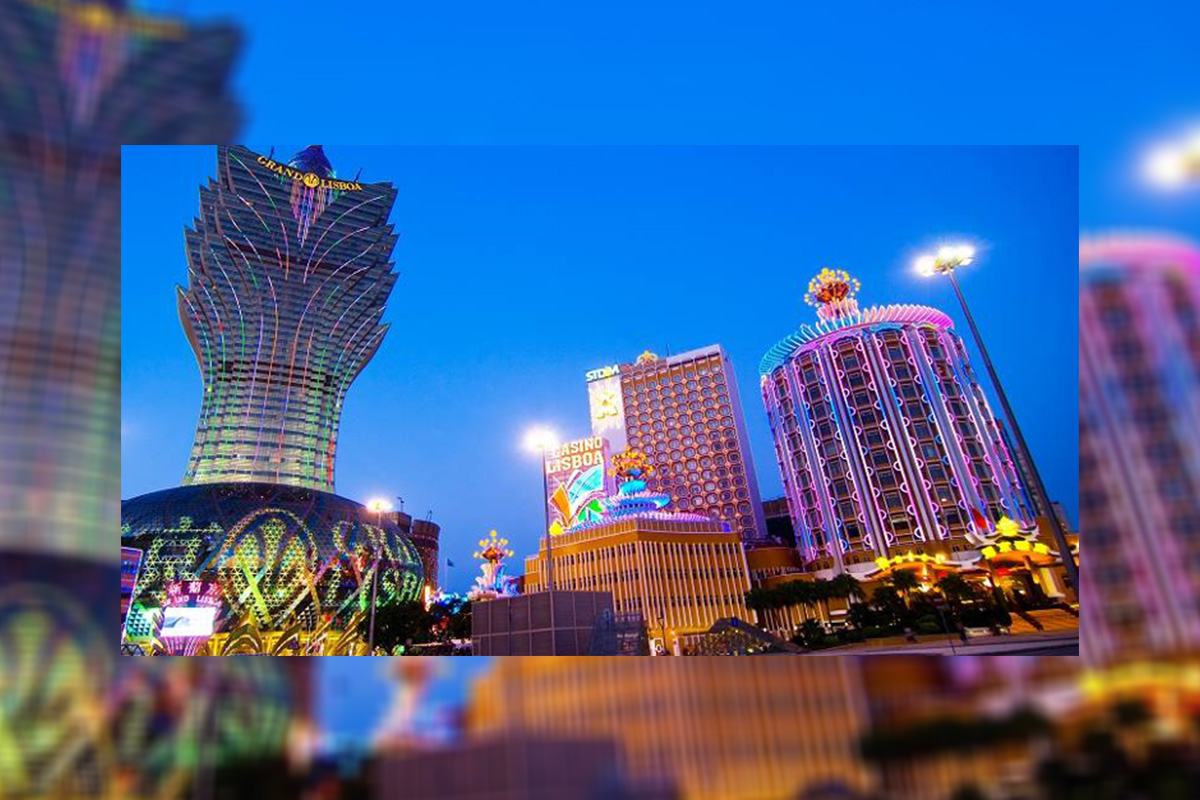 Reading Time:
< 1
minute
SJM Holdings is expecting that the authorities will extend its gaming licence beyond the current expiration date of June 26, 2022. It expects the extension won't be for twenty years but for around ten years.
During an investor meeting, the company said that the concession length would be longer than five years yet more limited than 20 years.
The current city's gaming laws state that licences can be extended for up to five years from the original 20-year term. SJM Holdings and other operators have attended a public consultation session and asked for more information on the government's proposed changes to the city's gaming laws.
Casino operators also said the government should give more details on the proposal that gaming concessionaires should be part held by a Macau resident.
Buddy Lam Chi Seng, Galaxy Entertainment senior vice president of public relations, asked if the possibility of electing "delegates" to Macau's gaming concessions to have a "greater checking" limit on the activity of the gaming firms could have a potential impact on gaming firms' daily operations.
Ku Mei Leng, chief-of-office of Macau's Secretary for Economy and Finance, answered that the public authority didn't have any "predetermined positions" on the themes, as it was still collecting opinions from the industry regarding the proposed changes.
He noted that a delegate system is already used to monitor other forms of public concession. According to previous reports, government delegates would be sent to gaming concessionaires to enable the direct monitoring of daily operations.
UKGC Responds to Independent Inquiry into BetIndex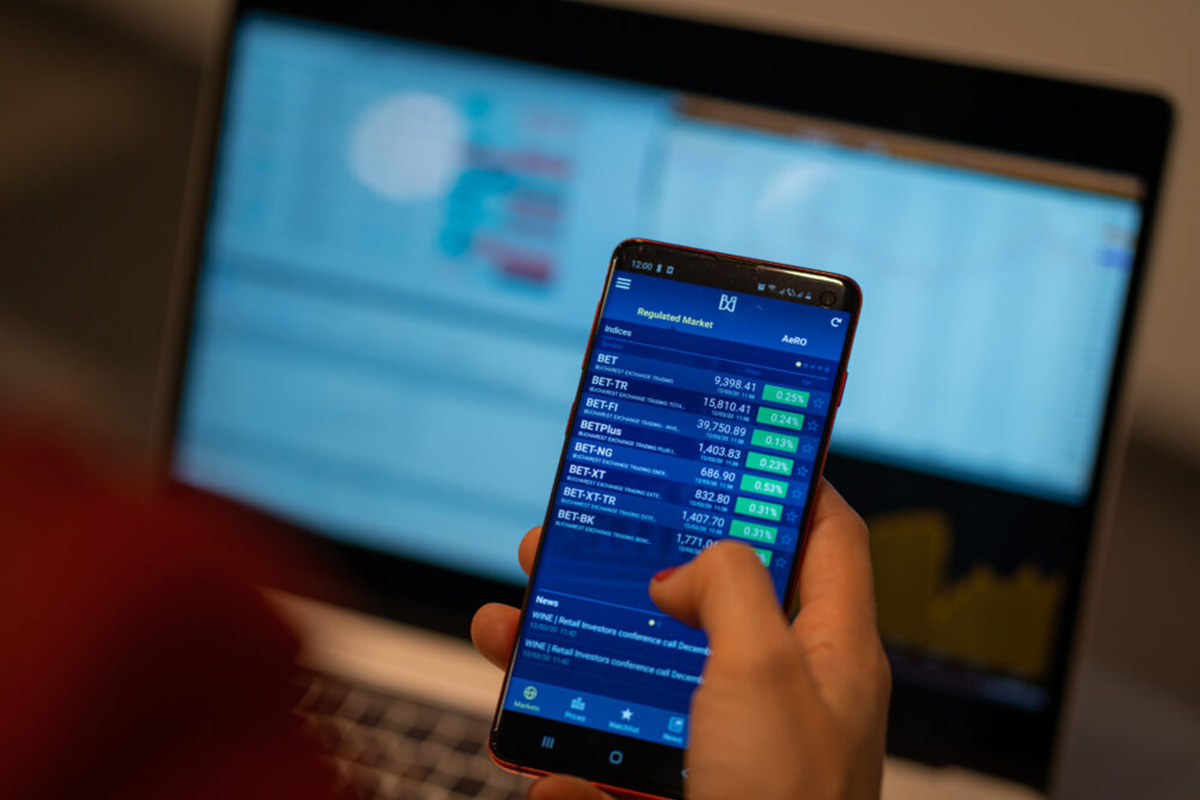 Reading Time:
2
minutes
The UK Gambling Commission (UKGC) has announced that it will make changes to the way it regulates innovative digital gambling products.
The announcement follows publication of the Independent Review of the Regulation of BetIndex Limited. The Review highlighted areas where the approach of both the Commission and the Financial Conduct Authority (FCA) could be improved.
Andrew Rhodes, CEO of UKGC, said: "No amount of explanation of what happened to Football Index will take away the justifiable hurt and anger its customers are experiencing having lost, in some cases, life-changing amounts of money when the gambling company collapsed.
"We accept and agree that we should have drawn a line under our efforts sooner, but this does not mean those customers would not have lost money in the event of the BetIndex company collapsing. Throughout this case we sought the best outcome for consumers within the scope of our regulatory powers.
"The review provides a number of helpful recommendations for how both regulators can work better together and for how our regulatory approach deals with novel products."
He continued: "In recent years we have seen an increase in the complexity of business models and product offerings. The lines between what is gambling and other types of products, such as financial services or computer games, has become increasingly blurred and no longer neatly fit into existing statutory definitions of gambling.
"We have already acted on a number of the recommendations in the report. This has included more explicitly including novel products as one of the factors we consider as part of our assessment of a gambling company's risk. We have also further strengthened the Memorandum of Understanding we have with the FCA so that issues that blur the lines between financial services and gambling are escalated and actioned more rapidly.
"Our actions were always focused on trying to protect consumers while we sought to bring the operator into compliance with regulations. This does not mean however that those customers would not have lost money in the event of the BetIndex company collapsing."