Betsoft Already Compliant with New Gambling Regulations in Germany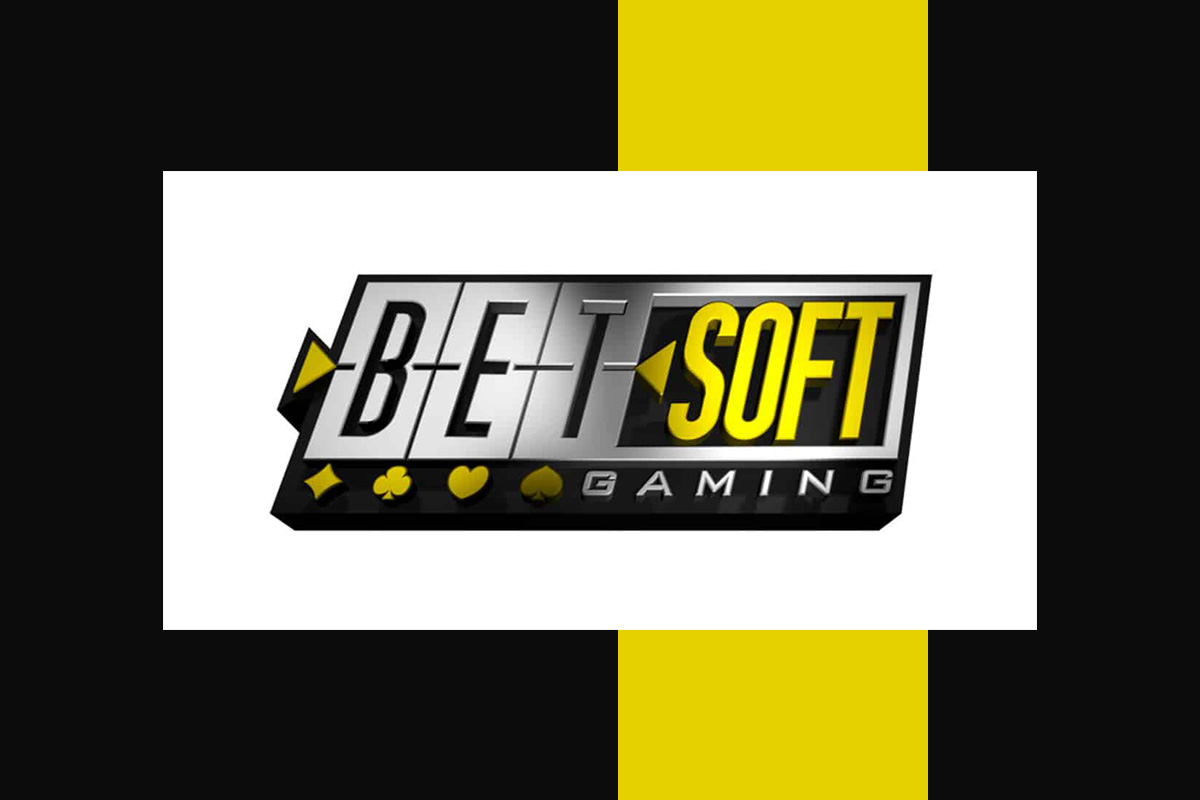 Reading Time:
2
minutes
The German Interstate Treaty on Gambling has formally entered its transition phase prior to coming fully into law on 1 July 2021.
Between 15 October 2020 and next summer, the German authorities are asking for immediate compliance to avoid potential pitfalls or even prosecution of operators.
"Operators are required to comply with player protections guidelines, addiction prevention measures and the terms of each vertical to be ready for July 2021 at the latest. Betsoft has ensured that standard obstacles to regulation have already been overcome insofar as the October/December 2020 requirements have been met. These changes were actioned promptly. Should any further changes or new requirements come into force, then we will meet those with the same speed and efficiency," Kai Botha, marketing manager at Betsoft, said.
"Over 20 key operators are in place already with many more currently in the process of so doing. The team is burning the midnight oil to ensure that the remaining operators are onboarded as smoothly and efficiently as possible during this phase. Betsoft is renowned for its customer service and back office systems so we are confident we will make this as seamless a transition as possible," Adam Daniel, Head of account management at Betsoft, said.
"Betsoft is a very forward-thinking and proactive business. We operate in highly regulated markets and compliance is as enshrined as our trademark innovation and entertainment skills. I don't see significant change being necessary. We will continue with our strategy of delivering an award-winning and diverse portfolio of high-quality games to our constantly growing client base. Change breeds opportunity. For the time being, however, our focus is on promoting the Betsoft product in a dynamic market and concentrating on customer service there. In summary, it's business as usual," Botha said.
"Currently we are very capable of meeting and overcoming technical requirements; moreover, we are able to meet them quickly. We are confident in committing ourselves to whatever iterations come from the German regulator. The situation is still very malleable though, making it difficult to gauge the extent and scope of potential obstacles. However, as always, we are fully supportive of and prepared to serve our loyal customers in this market," Daniel concluded.
Striking new partnership between Endorphina and EGT Digital

Reading Time:
2
minutes
Endorphina is at it again by kicking off another partnership. We've just heard the news that Endorphina has just partnered with EGT Digital, a leading Bulgarian-based company providing extremely flexible betting and gaming solutions across Europe.
This partnership holds a lot of promise for both parties. For Endorphina, this partnership will further expand their games into the LatAm market as well as throughout Europe. As for EGT Digital, they can look forward to truly satisfying their players by offering such a range of trendy and hit games from Endorphina.
Alexander Botov, CEO EGT Digital, shares about the partnership:
"We are very excited to partner with such a reliable company like Endorphina. It is always nice to work with business-oriented professionals. We truly believe our clients will benefit from this partnership. Our main goal is to provide our customers only high-quality content and Endorphina will help us tremendously in this endeavour. As I mentioned, this partnership reflects our desire to collaborate with companies that share our vision and understanding of the industry. In the dynamic business environment in which we operate, satisfying customer needs is our mission. With the integration of Endorphina's games, we are one step closer to the goal. Beyond a shadow of a doubt this deal marks the start of long and productive commercial relationship."
Sales Director at Endorphina, Kirill Miroshnichenko, also shares:

"I'm so proud to announce our partnership with such a well-known company in the iGaming industry. EGT Digital is starting a new project and we are taking part in it. Now EGT Digital partners can add our full portfolio into their projects. I would like to thank you Hristofor and Alexander for both of your professional approach and smooth integration. EGT Digital, welcome to our family!"
CEO of Endorphina, Jan Urbanec, adds:
"We consider EGT group one of the pioneers in the business. So it is an honor to partner up with the digital part of such a well-respected enterprise. Endorphina pledges to provide great content for players. The ability of EGT Digital to effectively distribute and deliver will be a killer combination for the international market.
We strongly believe that this cooperation will bring prestige, success and financial benefits to both parties. Games like Bufallo 50 and the Chance Machine series running with EGT Digital partners will make sure of that."
Genius Sports Group secures exclusive 10-year official data and streaming partnership with Polish basketball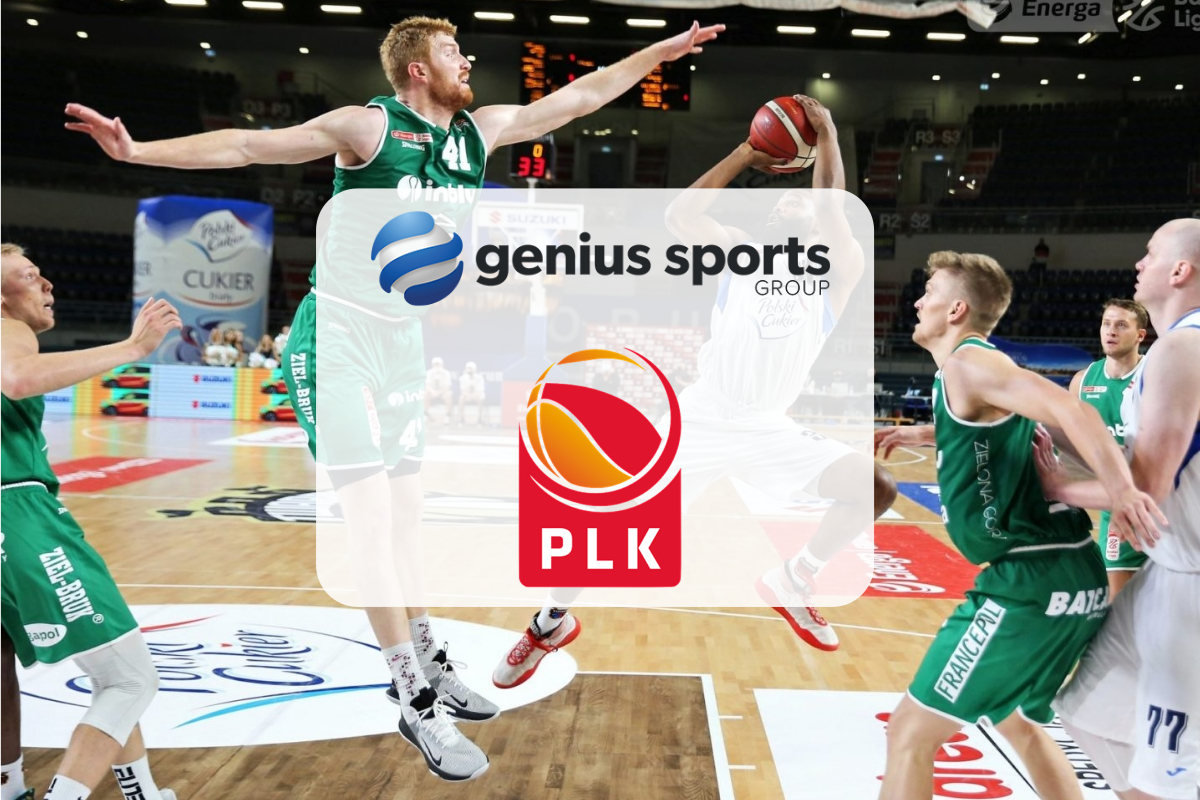 Reading Time:
2
minutes
Genius Sports Group granted the exclusive rights to distribute live data and video from Polish basketball to its global network of sportsbook partners
The Polish Basketball League (PLK) and Polish Basketball Association (PZK) have selected Genius Sports Group as their Official Data & Streaming Partner in a 10-year exclusive partnership.
As the premier technology partner in world basketball, Genius Sports Group will continue to provide Polish basketball with its leading data collection, management and distribution solutions. FIBA LiveStats will capture advanced play-by-play statistics including shot, four and turnover locations at eight competitions and more than 1,800 games per season.
FIBA LiveStats GameCentres will help both the PLK and PZK connect with their fans at each stage of hundreds of games per year. Fans will be brought closer to the action, analysing head-to-head records, full box score statistics and team and player shot charts.
From the 2021/22 season onwards, both the PLK and PZK will be able to implement Genius Sports' cutting-edge live streaming solutions, delivering live broadcasts, data-driven graphics and highlights to fans worldwide. GeniusLive and GeniusLive+ are powering live streaming solutions for leagues and federations at all levels of world sport, delivering vital visibility and new revenue opportunities.
Radosław Piesiewicz, President of the Polish Basketball Association and Polish Basketball League, said: "Signing a long-term contract with such an important partner as Genius Sports will allow us to take another big step forward for the development of Polish basketball. Apart from cooperation with other basketball federations, Genius Sports cooperates with the NBA and the World Basketball Federation (FIBA).
"For the first time, Genius Sports will have the exclusive rights to distribute live date and video from all Polish basketball games. I am convinced that such 10-year cooperation will allow us to promote our leagues outside Poland, providing a platform for faster and even better development of our leagues."
Jonny Katanchian, Head of Commercial Partnerships – EMEA at Genius Sports, said: "Long-term, trusted partnerships like this are pivotal to driving the development and global expansion of basketball leagues and federations. FIBA LiveStats will continue to power a world-class data ecosystem while our streaming solutions and global distribution networks will transform how Polish basketball engages new audiences around the world."
On October 27, 2020, GSG entered into a business combination agreement with dMY Technology Group II, Inc. (NYSE: DMYD.U, DMYD and DMYD.TS) to drive its expansion as a leading provider of official data and technology powering the global sports, betting and media ecosystem. Upon the closing of the transaction, the combined company expects its ordinary shares and warrants to trade on the NYSE under the symbols "GENI" and "GENI WS", respectively.
Entropiq Partners with PUMA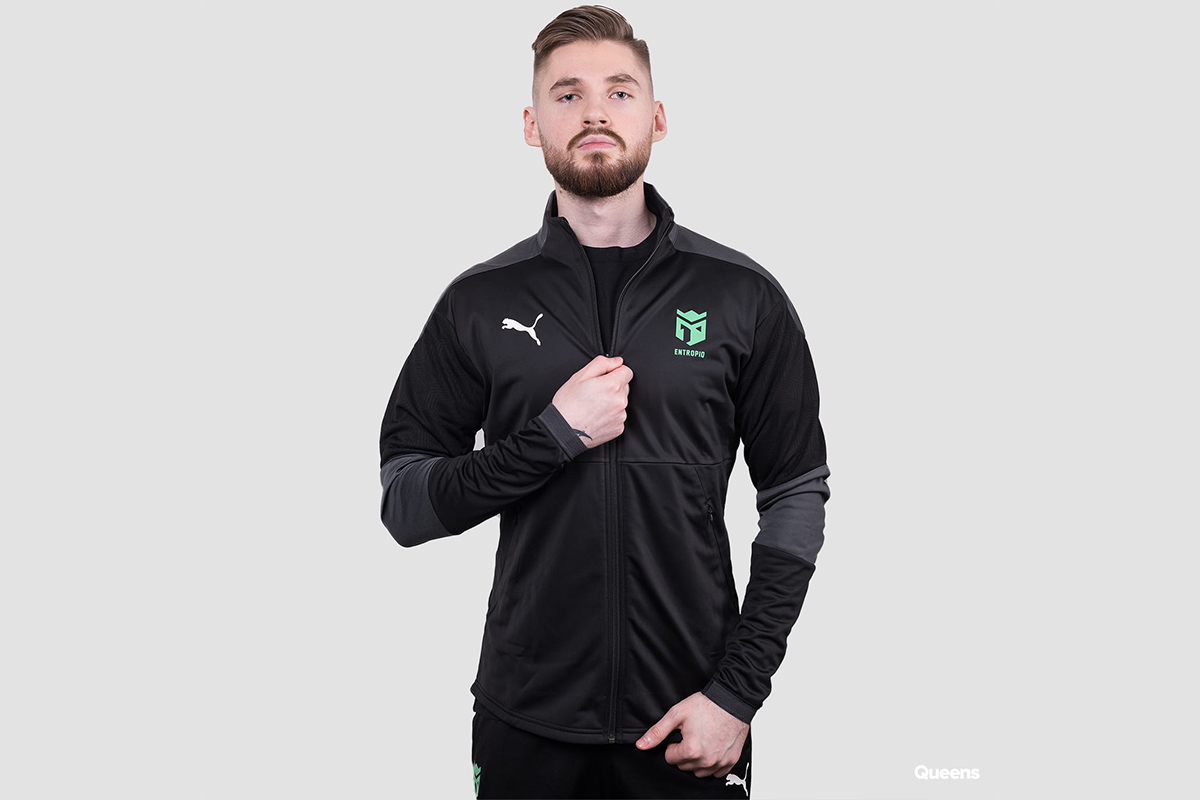 Reading Time:
2
minutes
Entropiq, one of the rapidly-growing esports organisations, has entered into a new partnership with global sportswear brand PUMA.
The German company, which specialises in sportswear design and manufacturing, becomes Entropiq's exclusive merchandising partner. From jerseys to shirts and hats, the apparel will be available for purchase on Queens.cz.
"In the last few months, we were in touch with several global brands, and after considerations and mutual agreement, we decided to sign with PUMA. I am delighted that we will be able to provide our players and fans with merchandising of the highest quality," Ondřej Drebota, Managing Director of Entropiq, said.
"While the fans' interest in buying our merchandise has been imminent ever since our organization entered the esports realm, we understood the importance of the decision. It is a privilege to join forces with such a renowned brand, which provides sportswear for the Czech national football team and several first division clubs," Drebota added.
"PUMA follows the global trend of connection between sports and esports. We believe that, in today's world, sports and esports are closely linked entities with many common features. I am very pleased that we can start our collaboration with esports organization Entropiq and together become a part of the gaming community on the Czech-Slovak as well as international stage," Jan Sochor, Area General Manager Eastern Europe, PUMA, said.
"Esports events may take many hours, and it is important to feel comfortable while playing. All of us in the team were thrilled to hear that PUMA would be our new partner and provide our sportswear. The timing of the announcement just ahead of the Czech National Championship makes the partnership even more exciting," Entropiq's PUBG player Filip "RedgieBeardo" Tutko revealed.
"I am happy that Entropiq signed with PUMA, the designer of the national football team. It is a great connection, which ticks all the boxes," Entropiq Ambassador Vladimír Šmicer said.