TruNarrative launch new Identity Verification and Anti-Money Laundering product, TruPortal, to professional services market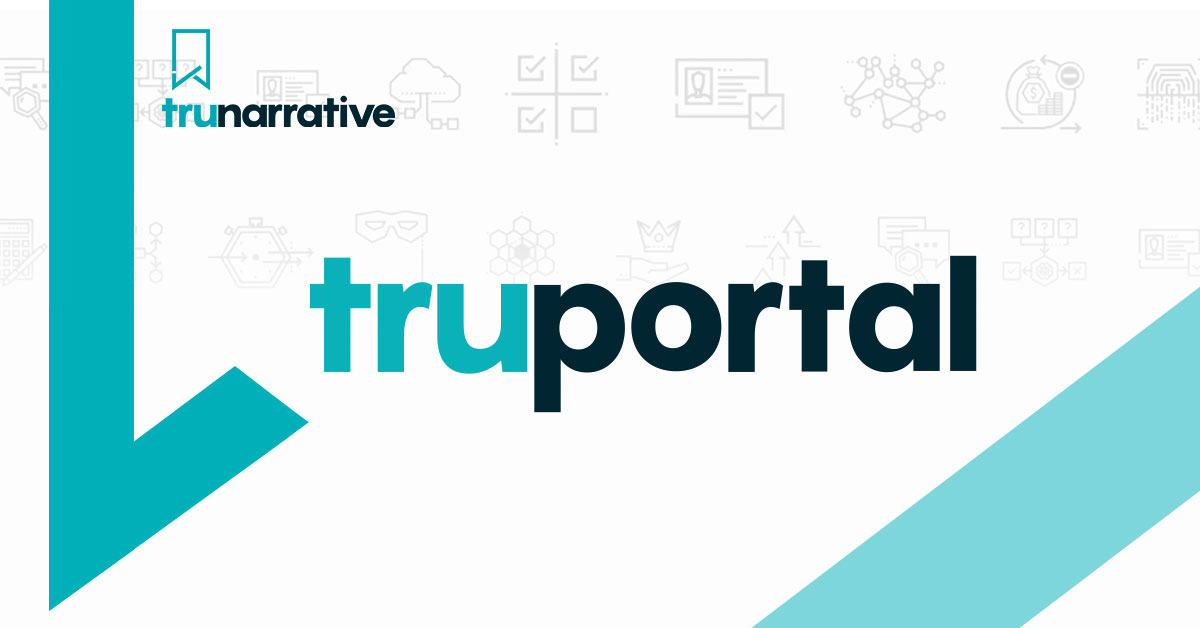 Reading Time:
2
minutes
Leading RegTech firm TruNarrative have expanded their product line-up with new Know Your Customer (KYC) and Anti-Money Laundering (AML) solution TruPortal, designed specifically for low-volume users.
Established in 2016, TruNarrative's orchestration and decisioning platform is trusted as a critical supplier by top-tier financial institutions, banks, payments services, and ecommerce businesses.
TruNarrative's customers benefit from the latest AI-driven Onboarding, Risk Rating and Transaction Monitoring technology for Behavioural & Account Monitoring, Fraud Prevention, and Anti-Money Laundering (AML).
Delivered through their cloud-based Software-as-a-Service (SaaS) Risk & Financial Crime platform, TruNarrative offers close to 100 pre-integrated third-party data sources covering 50+ countries.
Following success in the enterprise space, TruNarrative saw a need to bring their bank-grade technology to businesses of all sizes, including Legal, Accountancy, Estate Agents, branch or high street professionals, and corporate in-house compliance teams.
In a climate of tightening regulation, including the 5th and 6th EU Anti-Money Laundering Directive (AMLD) businesses are obliged to verify, investigate, and monitor their customer base for fraud prevention and anti-money laundering purposes in adherence with constantly evolving compliance requirements.
TruPortal by TruNarrative delivers the capability to call upon enterprise-level technology to take on and monitor new and existing clients: individuals, businesses and their directors.
TruPortal gives professionals access to a host of checks, including Credit-Reference Agency-derived Identity Verification; PEP (Politically Exposed Persons) & Sanctions checks; and automated Document Verification for multiple document types including UK & EU Driving Licenses, Passports, and Identity Cards.
In addition, TruPortal incorporates an extensive Business Verification suite, including: Company Verification; Director, Ultimate Beneficial Owner (UBO), and Shareholder information; Anti-Money Laundering & Adverse Media checks; and Business Credit Reports.
Designed to make Know-Your-Customer (KYC) & Know-Your-Business (KYB) due diligence checks simple, quick and easy to perform, TruPortal facilitates compliance with the regulatory obligations around client verification and anti-money laundering.
"We see the professional services space as being underserved in their compliance requirements. TruPortal delivers a super low entry cost of less than £500 and no cap on users, allowing firms to rapidly obtain the information they need to compliantly onboard and engage with their clients." – Ryan Morrison – Chief Operating Officer at TruNarrative
"With one of the lowest entry costs in the market, and a unique self-service approach, TruPortal is accessible to smaller firms and those with low-volume customer bases – an area which is currently under-served and under increasing regulatory scrutiny."
"In 2016 we launched our unified platform for financial crime compliance, and we disrupted the marketplace and changed the game. Our new product TruPortal is set to do the same for the high street professional services market. This is a space that needs innovation but hasn't seen it in too long. With TruPortal, we're planning to transform and massively improve the way that high street businesses verify their clients". – concluded John Lord, Founder & CEO of TruNarrative.

FansUnite Entertainment Applies for U.K. Gambling Licenses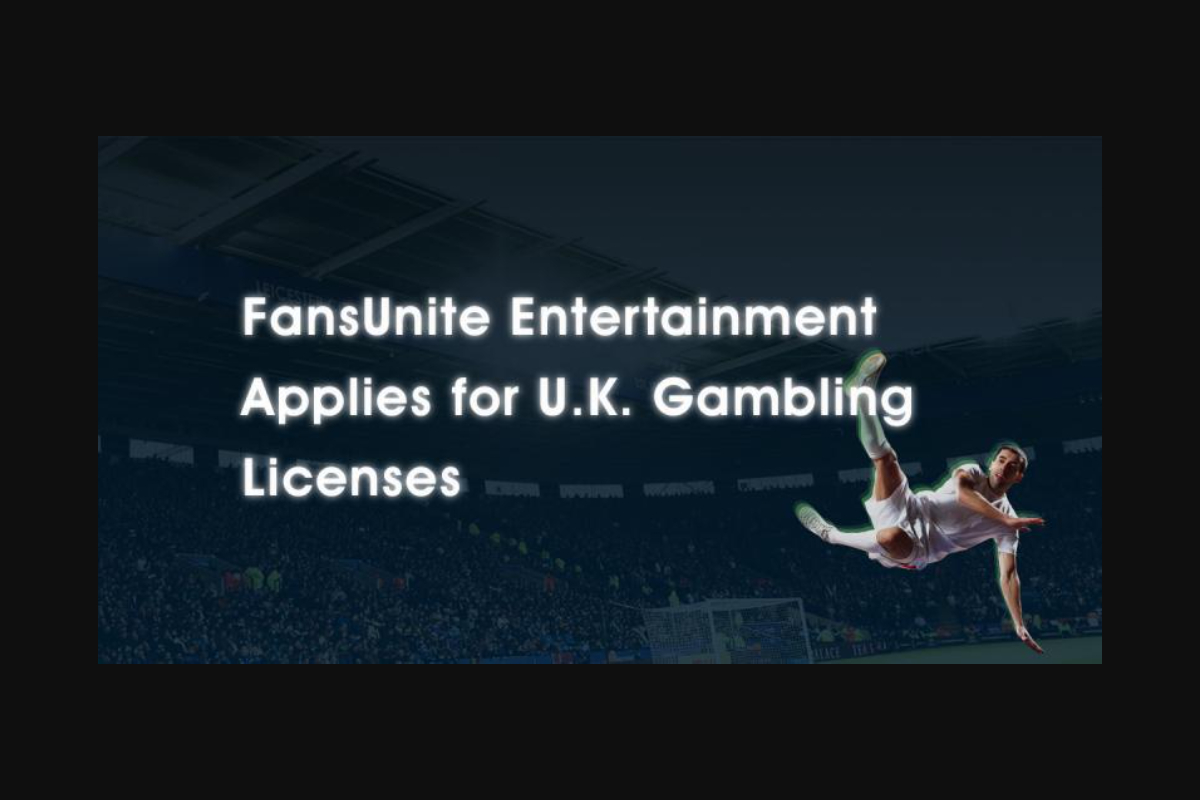 Reading Time:
< 1
minute
The licenses will enable FansUnite to serve as a B2C gambling operator and a B2B technology provider in the U.K. marketplace
FansUnite Entertainment Inc. announced that its subsidiaries, Askott Entertainment (Malta) Limited and E.G.G. Ltd., have filed applications for both Business-toBusiness ("B2B") and Business-to-Consumer ("B2C") gambling licenses, respectively with the U.K. Gambling Commission ("Gambling Commission").
The U.K. Gambling Commission was set up under the Gambling Act 2005 to regulate commercial gambling in Great Britain in partnership with licensing authorities.
As part of FansUnite's expansion strategy, the Company has applied for a remote gambling software license, which will unlock its suite of betting products to operators in the U.K. online gambling market. In addition, EGG Ltd. has applied for a remote betting license which will permit it to deploy its B2C wagering platforms in the United Kingdom.
These applications represent a critical step for FansUnite to expand its operations to the U.K., a jurisdiction that is considered to be one of the largest gambling markets in the world.
"The U.K. gambling licenses are widely regarded as the gold standard for lawful gaming operations and we are pleased to have formally submitted our application with the commission," said Scott Burton, Chief Executive Officer of FansUnite. "The first step to our expansion in the U.K. is to obtain the relevant licenses from the country's Gambling Commission, which will allow us to license our betting solutions as well as operate our B2C betting platforms in the United Kingdom. By doing so, we will be in a position to advance our operations to capture market share in one of the most lucrative online betting markets in the world."
Parimatch became the first company in Ukraine to receive permission for a betting license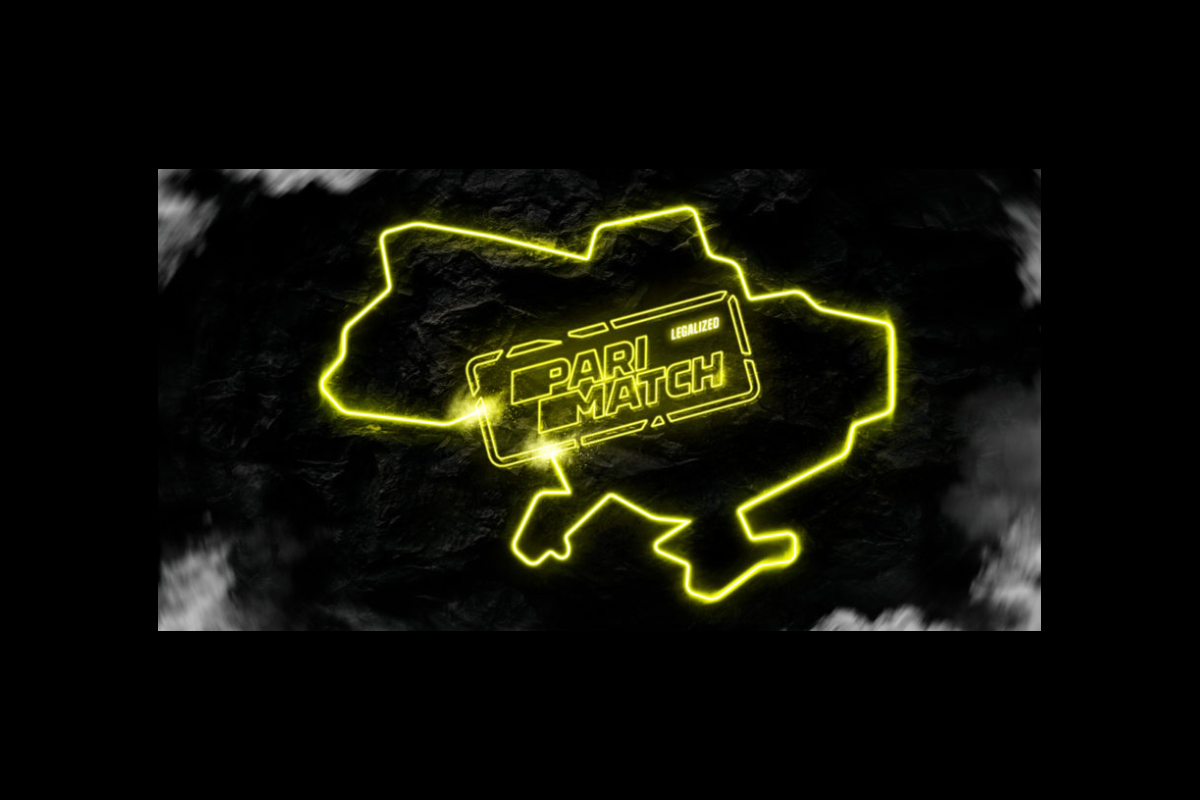 Reading Time:
2
minutes
After signing a law on the legalization of gambling, Ukraine moved closer to regulation's European gambling market standards. Parimatch received the first official Ukrainian permission for a license for betting activities in Ukraine.
On August 13, the law on the legalization of the gambling market came into force – one of President Volodymyr Zelensky's promises to the people of Ukraine. After 11 years, the gambling business emerged from the shadows, and the state finally brought the country's betting industry regulations in line with those of Europe.
Parimatch became the first licensed operator in Ukraine. The license allows the company to legally provide betting services, casinos, and poker, which will generate tax revenues to the state budget. The Ukrainian license became the 5th for the international holding Parimatch.
Restarting the gambling market according to European standards will catalyze the inflow of international investments into the country. Parliamentarians have already stated that in 2021 alone, the budget of Ukraine expects about 255 million euros in revenues from the gambling industry. The state will direct the money received from the sale of licenses to support socially significant areas such as medicine, culture, and sports. The influx of foreign investors also contributes to developing of technologies that will give Ukraine the impetus to compete in the international entertainment market.
"Work still remains to be done on reforming tax legislation before the Ukrainian market becomes attractive to foreign investors. Taxation should be transparent and logical so that it doesn't create additional obstacles for foreign investors. At this stage, the cost of licenses for various types of gambling activities is so high that, together with taxation, it does not make investments in the nascent Ukrainian market attractive. So Ukraine could lose the competition in terms of investment to other countries. Under favorable legal conditions, specialist market capacity and qualifications will allow Ukraine to become a gaming hub for the Eastern Europe region. Like Malta and Manila, Ukraine now has the potential to become a center of expertise for gambling entertainment." – Managing Partner of Parimatch Holding Maksym Liashko
Kansspelautoriteit Publishes Licensing Trademark for Dutch Online Gambling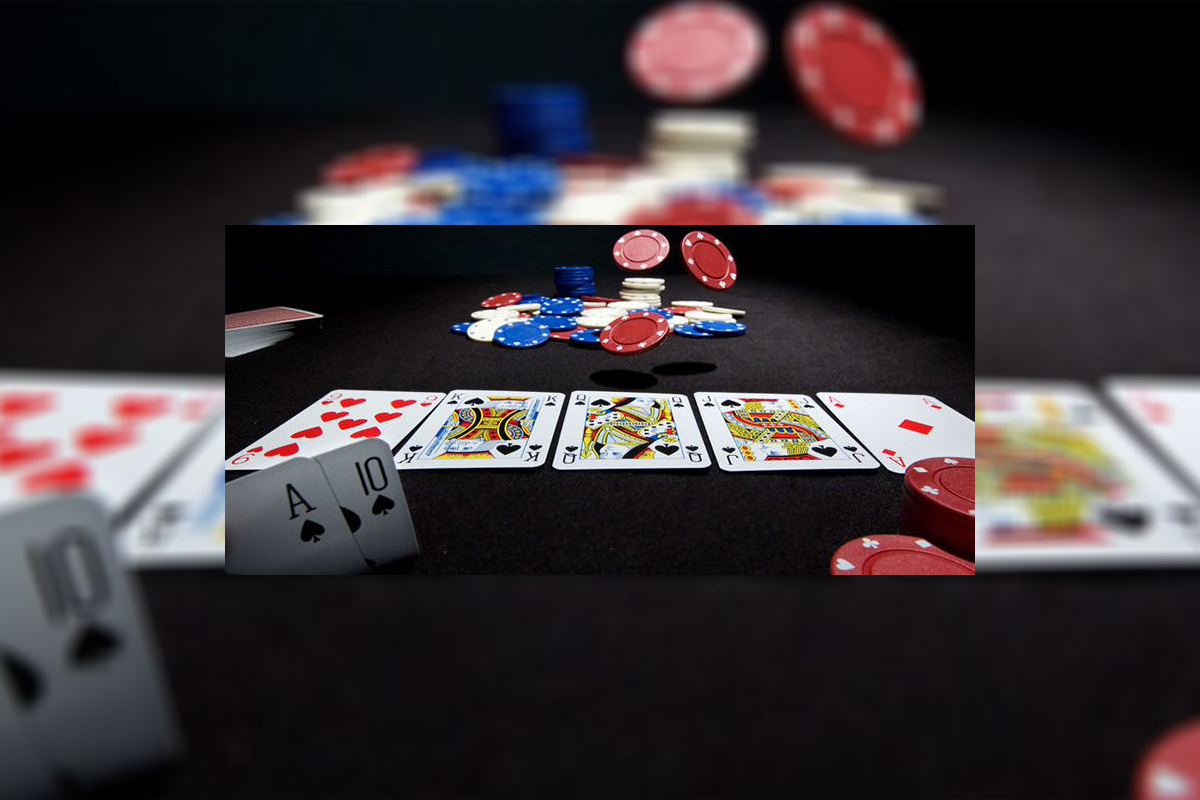 Reading Time:
< 1
minute
The Netherlands Gaming Authority Kansspelautoriteit (KSA) has revealed its "licensed trademark" that operators must display across their digital portfolios as a duty of the "Remote Gambling Act" (KOA Act).
Approved KOA operators must display the "Vergunninghouder Kansspelautoriteit" (Licensed by Kansspelautoriteit) trademark on their website and mobile app download pages.
Dutch consumers must be able to click on the trademark and be redirected to the KSA licensing page, informing the user of the KOA operators' full licensing provisions.