TruNarrative launch new Identity Verification and Anti-Money Laundering product, TruPortal, to professional services market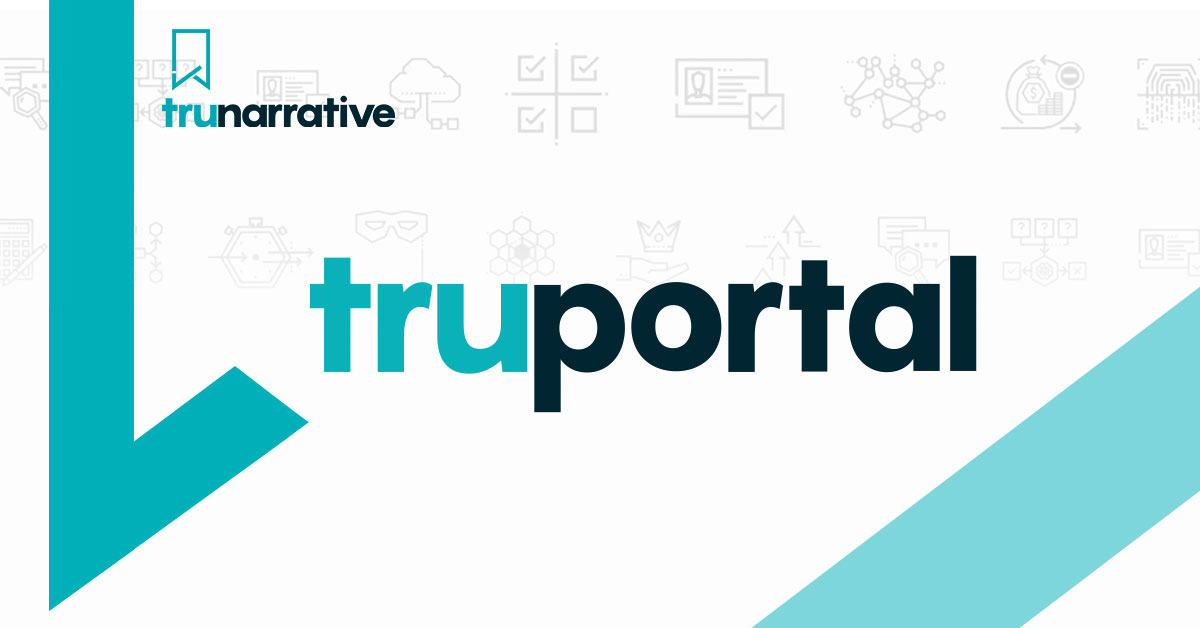 Reading Time:
2
minutes
Leading RegTech firm TruNarrative have expanded their product line-up with new Know Your Customer (KYC) and Anti-Money Laundering (AML) solution TruPortal, designed specifically for low-volume users.
Established in 2016, TruNarrative's orchestration and decisioning platform is trusted as a critical supplier by top-tier financial institutions, banks, payments services, and ecommerce businesses.
TruNarrative's customers benefit from the latest AI-driven Onboarding, Risk Rating and Transaction Monitoring technology for Behavioural & Account Monitoring, Fraud Prevention, and Anti-Money Laundering (AML).
Delivered through their cloud-based Software-as-a-Service (SaaS) Risk & Financial Crime platform, TruNarrative offers close to 100 pre-integrated third-party data sources covering 50+ countries.
Following success in the enterprise space, TruNarrative saw a need to bring their bank-grade technology to businesses of all sizes, including Legal, Accountancy, Estate Agents, branch or high street professionals, and corporate in-house compliance teams.
In a climate of tightening regulation, including the 5th and 6th EU Anti-Money Laundering Directive (AMLD) businesses are obliged to verify, investigate, and monitor their customer base for fraud prevention and anti-money laundering purposes in adherence with constantly evolving compliance requirements.
TruPortal by TruNarrative delivers the capability to call upon enterprise-level technology to take on and monitor new and existing clients: individuals, businesses and their directors.
TruPortal gives professionals access to a host of checks, including Credit-Reference Agency-derived Identity Verification; PEP (Politically Exposed Persons) & Sanctions checks; and automated Document Verification for multiple document types including UK & EU Driving Licenses, Passports, and Identity Cards.
In addition, TruPortal incorporates an extensive Business Verification suite, including: Company Verification; Director, Ultimate Beneficial Owner (UBO), and Shareholder information; Anti-Money Laundering & Adverse Media checks; and Business Credit Reports.
Designed to make Know-Your-Customer (KYC) & Know-Your-Business (KYB) due diligence checks simple, quick and easy to perform, TruPortal facilitates compliance with the regulatory obligations around client verification and anti-money laundering.
"We see the professional services space as being underserved in their compliance requirements. TruPortal delivers a super low entry cost of less than £500 and no cap on users, allowing firms to rapidly obtain the information they need to compliantly onboard and engage with their clients." – Ryan Morrison – Chief Operating Officer at TruNarrative
"With one of the lowest entry costs in the market, and a unique self-service approach, TruPortal is accessible to smaller firms and those with low-volume customer bases – an area which is currently under-served and under increasing regulatory scrutiny."
"In 2016 we launched our unified platform for financial crime compliance, and we disrupted the marketplace and changed the game. Our new product TruPortal is set to do the same for the high street professional services market. This is a space that needs innovation but hasn't seen it in too long. With TruPortal, we're planning to transform and massively improve the way that high street businesses verify their clients". – concluded John Lord, Founder & CEO of TruNarrative.

ComeOn Gaming Secures GlüNeuRStv Sportsbook Licence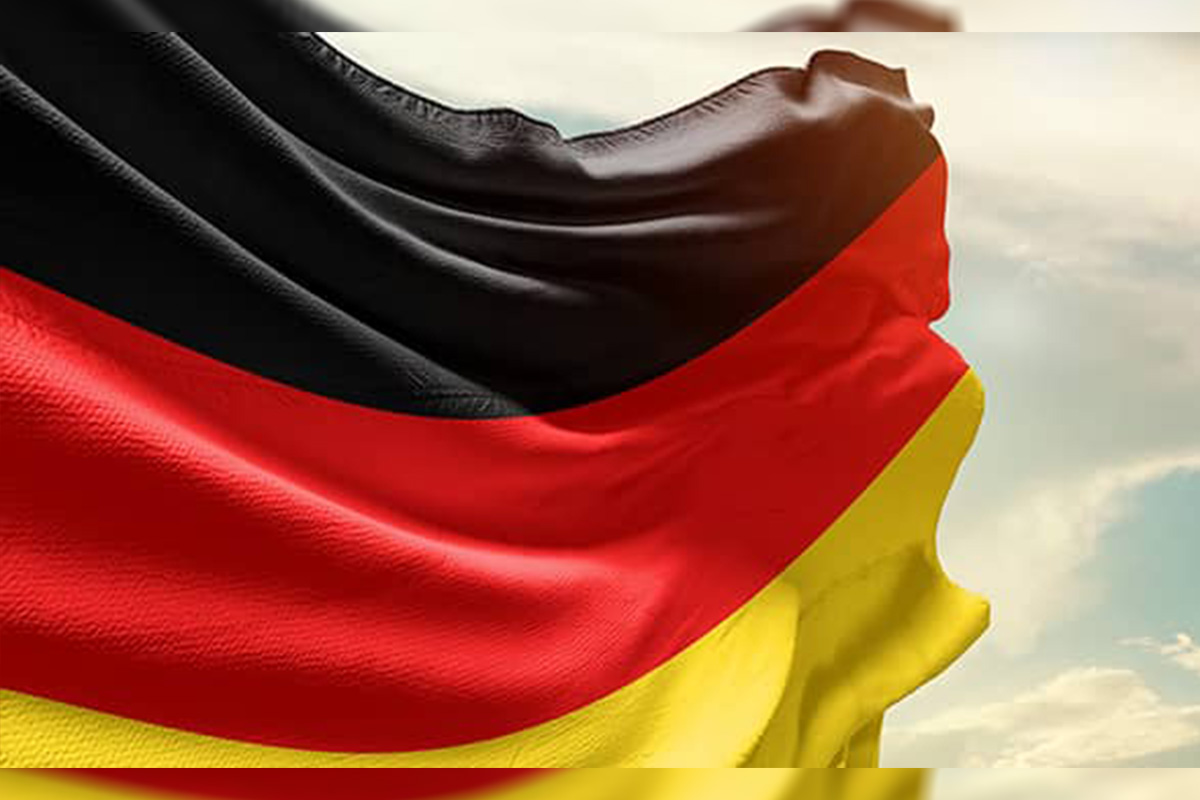 Reading Time:
< 1
minute
The registry of the Ministry of Sports and the Interior of Saxony Anhalt has confirmed that it has granted a German Fourth Interstate Treaty (GlüNeuRStv) licence to ComeOn Gaming.
Cherry AB's B2C unit has registered the brands sunmaker.de, comeonwetten.de and mobilebet.de under its approved German licence.
Though having secured its GlüNeuRStv licence, ComeOn has yet to disclose whether it will launch a sportsbook property, accepting the terms of Germany's conflicted sportsbook marketplace.
At present, Saxony Anhalt has chosen to serve as the GlüNeuRStv regime's interim regulator, as the state's executive proceeds to establish Glücksspielbehörde (GGL) – German gambling's new federal regulatory authority by the end of 2022.
ComeOn joins 35 foreign and domestic operators that have been granted GlüNeuRStv sports betting licences.
UKGC Unveils New Guidance to Help Combat Problem Gambling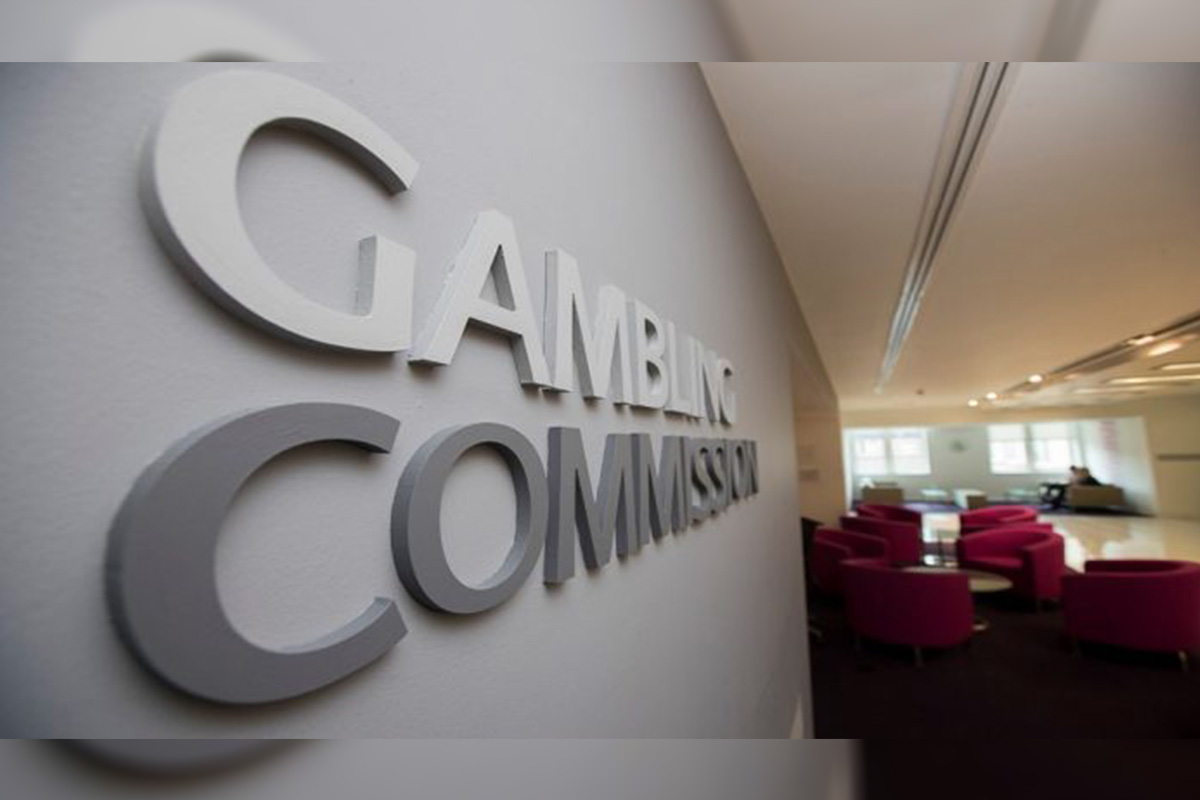 Reading Time:
2
minutes
The UK Gambling Commission (UKGC) updated its new list of rules on high-risk gamblers. The new consumer protection guidance, which gambling businesses are required to take account of, will help them comply with new rules coming into effect in September.
In April the Commission announced new rules to ensure online gambling businesses do more to identify and take action to protect customers at risk of harm. The updated consumer protection guidance will help gambling businesses understand and comply with the new rules, which come into effect on 12 September.
The existing guidance and additional guidance issued during the COVID-19 pandemic will still apply and be available for operators to refer to until 12 September.
The new guidance provides further information for remote gambling businesses on:
identifying vulnerable customers
indicators of harm they must monitor for, including what is considered a "strong" indicator of harm
when to use automated systems and processes
how to evaluate the impact of customer interactions.
UKGC Chief Executive Andrew Rhodes said: "Operators must take account of this guidance ahead of the stronger requirements coming into effect. We are giving the industry time to prepare for the changes and expect full compliance by September. Every gambling business has a role to play to prevent gambling harm and this guidance makes clear what we expect to see, which will be supported with enforcement action should we need it.
"In the current context, including the rise in the cost of living, it is more important than ever for operators to meet these requirements to identify customers at risk of harm."
The new guidance forms part of the Commission's ongoing drive to make gambling in Britain safer. The Commission will shortly be launching a further consultation on the ways to tackle three key financial risks for consumers: binge gambling, significant unaffordable losses over time and risks for those who are financially vulnerable.
Lithuania Sets New Lottery Age Purchase to +18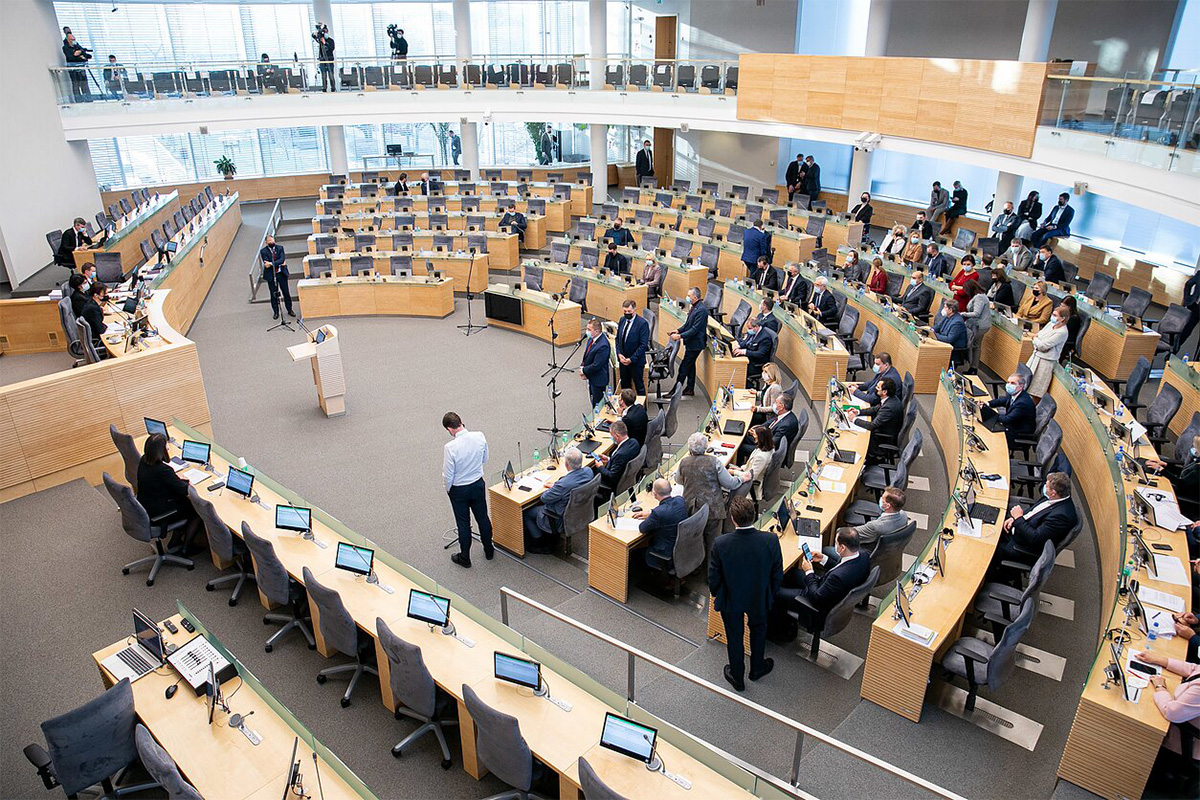 Reading Time:
< 1
minute
The Budget and Finance Committee of Lithuania's Seimas (Parliamentary Assembly) has completed a draft decree proposing new standards on lottery play and advertising for the Baltic state.
The Committee's headline measure has called on parliament to undertake a vote to raise the minimum age of purchase of lottery tickets from 16-to-18 years of age. If approved, Lithuania's government will enforce a new lottery age restriction from 1 January 2023.
The decree has further ordered Olifėja, Lithuania's state-sanctioned operator, to display age-range notifications and safer gambling warnings across its weekly lottery draws of Teleloto, Vikinglotto, Eurojackpot and further Instant-win games.
Olifėja serves as Lithuania's national lottery steward, charged with raising funds for the National Olympic Committee, its business activities monitored by Lithuania's Gaming Control Authority.
Since 2020, the successive Lithuanian governments of PMs Saulius Skvernelis and Ingrida Šimonytė have chosen to amend the laws of the 2016 Gambling Act.
Last year, the government ordered the Gaming Control Authority to ban all licensed operators from promoting any form of gambling incentive (bonuses, discounts, reward programmes).
Furthermore, the government granted the Gaming Control Authority direct powers to IP-block unlicensed operators and to issue bigger fines on non-compliant operators, changes that were sanctioned as a COVID-19 civic protection measure.
Lithuania carries amongst the strictest age laws for gambling in Europe, in which players must be +21 years of age to enter a gambling venue.