Gaming > Groceries: Kwalee beats Tesco, Deliveroo and more in UK app publisher rankings
Reading Time:
2
minutes
Kwalee is the UK's most successful private mobile app publisher – ahead of Deliveroo, Tesco, ITV, BT and all gaming competitors – according to App Annie download rankings
Kwalee apps are the top downloaded of any UK-headquartered mobile games publisher, according to the 2021 Top Publisher Rankings published by leading app analytics firm App Annie.
In a top ten ranking of UK-based app publishers based on overall downloads achieved across both the App Store and Google Play in 2020, Kwalee came out as the country's top mobile games publisher – and far out in front as one of only two gaming companies to appear in the top ten.
Even more impressively, Kwalee actually ranked as the UK's top private app publisher in all categories, only beaten by the state broadcaster BBC and the National Health Service whose apps include the country's official COVID-19 contact tracing app.
With its portfolio of free-to-play hyper-casual mobile games, which in late 2020 surpassed the half a billion downloads milestone, Kwalee ranks more highly for downloads than major competitors such as Deliveroo, supermarket chain Tesco and the television broadcaster ITV.
Throughout 2020, Kwalee launched a number of varied hits including Let's Be Cops 3D (13 million downloads), Teacher Simulator (7.5 million), Bake It (42 million) and Line Up: Draw the Criminal (18 million).
Founded by games industry legend David Darling CBE back in 2011, Kwalee has established itself as a major player in the vibrant UK games industry and employs more than 100 people. The bulk of these are based (under normal circumstances) at Kwalee's Leamington Spa headquarters, but 2020 saw the firm expand globally with growing teams in Bangalore and Beijing, and even several fully remote positions. Darling has a considerable track record in building successful games companies, having previously co-founded and led Codemasters which was recently acquired by EA for $1.2 billion.
"So proud of the team – Kwalee is bigger than Tesco and ITV! Our outlook is truly global and we strive daily to reach hundreds of millions of players around the world," said David Darling CBE, Kwalee's CEO. "It's an honour to be able to say that we are doing this more effectively than any other UK-based app publisher, not just in the gaming space but across all categories in the private sector."
"We will continue to work globally, both in terms of the audiences we reach and as we continue to establish our growing teams in India and China, but we are proud to be achieving this as a UK-based company and a member of Britain's brilliant games industry."

236 suspicious betting alerts reported by IBIA in 2021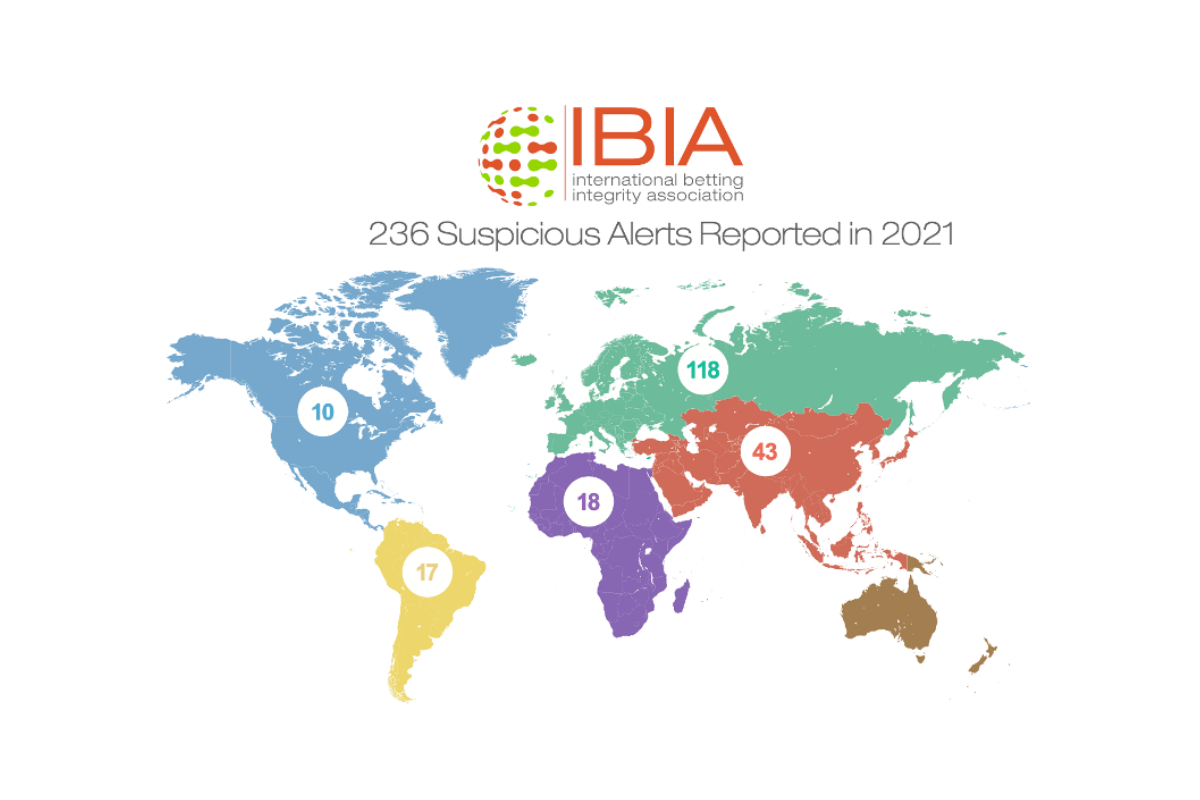 Reading Time:
2
minutes
The International Betting Integrity Association (IBIA) reported 236 cases of suspicious betting to the relevant authorities during 2021, with 69 alerts in the fourth quarter (Q4). The annual figure is a 13% reduction on the 270 cases reported in 2020. The 2021 figure is consistent with recent years, with the average number of annual alerts at 240 during 2018-20. The 2021 alerts spanned 13 sports and 49 different countries, with tennis and football continuing to dominate. Europe also continued to provide the highest number of alerts with 50% of the annual total.
Khalid Ali, CEO of IBIA, said: "Another challenging year for the sector has passed with the spectre of Covid and its impact on sporting events declining, and hopefully a potential endgame in sight. It is therefore welcomed that the alerts for 2021 showed a downward trend and a return to pre-Covid numbers. Challenges however persist, notably with the growth of private sports events and establishing integrity protocols to the levels seen in traditional sports bodies. The association is working with a number of stakeholders in this area to improve integrity provisions.
"Indeed, the dangers of betting corruption remain, and as the Optimum Betting Market report published last year highlighted, that equates to around $25m per annum in lost revenue for the regulated betting sector globally. It is therefore welcome that the requirement for operators to be part of an integrity monitoring system have gathered pace across the US, and have been endorsed in Sweden, to add to existing requirements in the Netherlands, Germany and the Czech Republic. The approach in Ontario is particularly worthy of attention and is a best practice model. The association looks forward to working with a wider range of operators on integrity as a result."
Other key data for 2021:
80 – Total tennis alerts, a decrease of 18% on the 98 reported in 2020
66 – Football alerts, an increase of 8% on 2021 and the highest annual number reported
27 – Alerts on sporting events in Russia, the highest number for a single country in 2021
11 – Successful sporting or criminal sanctions during 2021 from IBIA alerts
10 – Alerts reported in North America, a 54% decrease on the 22 reported in 2020
Over the five-year period 2017-21, IBIA reported 1,222 alerts across 19 sports and 101 countries.
The International Betting Integrity Association is the leading global voice on integrity for the licensed betting industry. It is run by operators for operators, protecting its members from corruption through collective action. Its monitoring and alert platform is a highly effective anti-corruption tool that detects and reports suspicious activity on its members' betting markets. The association has longstanding information sharing partnerships with leading sports and gambling regulators to utilise its data and prosecute corruption. It represents the sector at high-level policy discussion forums such as the IOC, UN, Council of Europe and European Commission.
Evolution launches Bac Bo, its unique Dice Baccarat game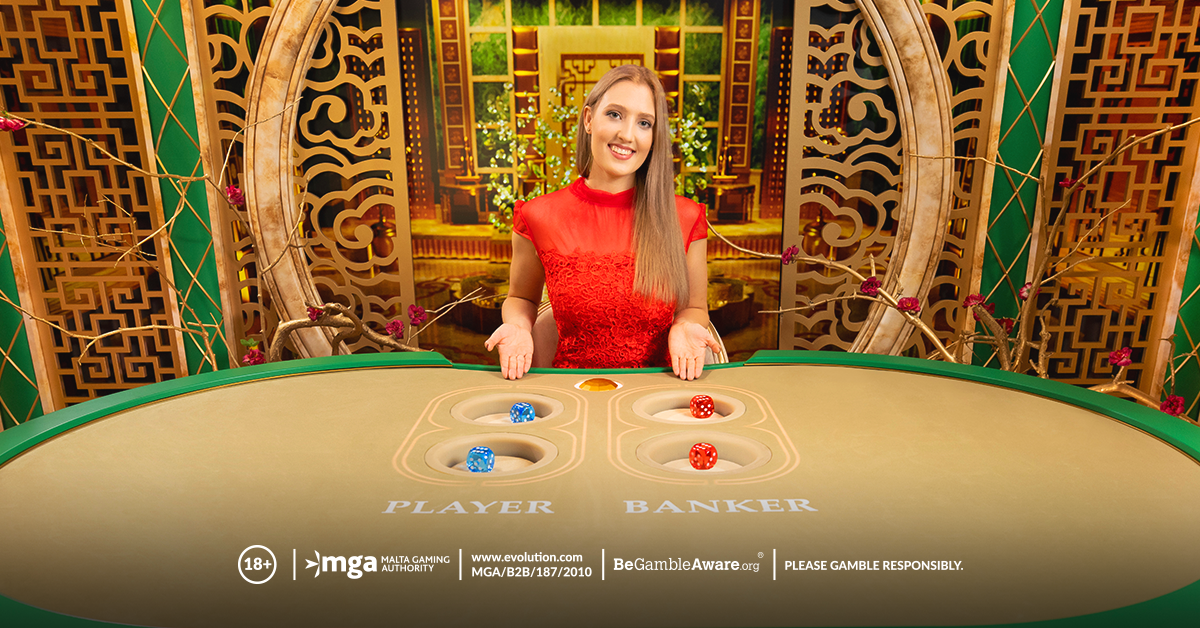 Reading Time:
< 1
minute
Evolution today announced the launch of Bac Bo, a unique dice game created by Evolution in the spirit of Baccarat.
Bac Bo is essentially a simpler version of Baccarat played with dice. Instead of using cards, in Bac Bo the Player score and the Banker score is made up of the sum of two dice, automatically shaken in four individual shakers, two for each hand. Banker and Player both roll their pair of dice, and the resulting two numbers are added together. The highest two-dice total wins or, if the totals are the same, the round ends in a Tie, which offers payouts of up to 88 to 1.
Todd Haushalter, Chief Product Officer at Evolution, said: "Bac Bo is another unique creation from our very talented product team and developers. It blends the essence of two classic games, Baccarat and Sic Bo, and creates something entirely new and different. You get the elegant flow and excitement of a 'come from behind win' that makes Baccarat so popular – but with the visual excitement of a dice game."
Haushalter added: "Whilst very much in the spirit of Baccarat, Bac Bo is a game that's quick to understand. It has easier to follow rules and gameplay compared with Baccarat, with just the outcome of the simple dice rolls to consider. The dice rolls – and the excitement – just keep on coming!"
Spearhead Studios becomes new Fusion™ partner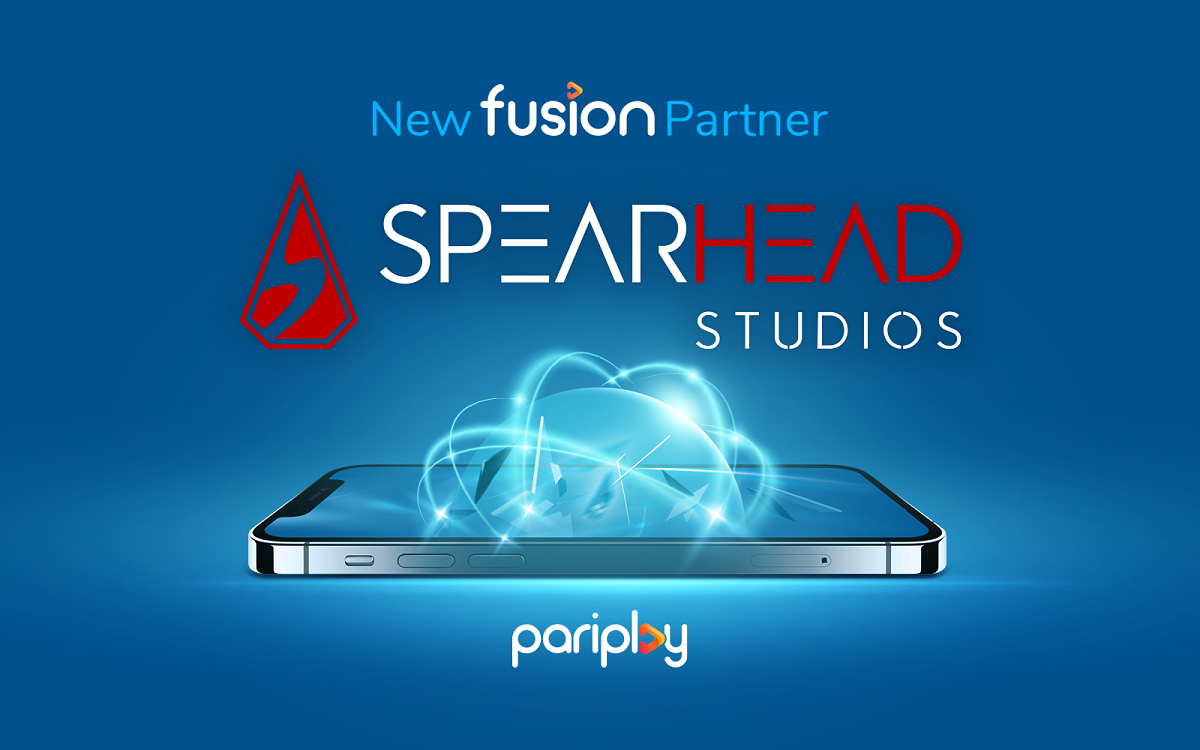 Reading Time:
< 1
minute
Aspire Global's Pariplay Ltd, the leading aggregator and content provider, has taken content from Spearhead Studios live on its Fusion™ platform.
Games produced by Spearhead Studios, the gaming development company of EveryMatrix, are currently being rolled out in regulated markets worldwide through Fusion™, Pariplay's innovative solution.
Spearhead Studios develops high-quality video slots, table games and other online real-money games, with a strong focus on localised and data-driven production. Its content is currently live with over 100 online casino operators in 14 markets across Europe, Latin America, and soon the U.S.
Pariplay's Fusion™ aggregation platform incorporates a suite of back-office conversion and retention tools that enhance player value, while featuring thousands of titles from the industry's leading games developers.
The Spearhead Studios content deal is the latest in a string of new partnerships as Pariplay furthers its growth in regulated markets globally.
Callum Harris, Director of Partnerships at Pariplay, said: "Spearhead Studios has carved out a deserved reputation for delivering slick content that is very carefully designed to appeal to local audiences.
"The addition of this innovative studio's product portfolio on Fusion™ is the latest step within our mission to offer players a wide variety of content that appeals to a range of demographics in markets around the world."
Mathias Larsson, Managing Director of Spearhead Studios, said: "By integrating with Pariplay's aggregation platform, we are able to reach a significantly larger range of operators in regulated markets globally.
"We believe our content hits the sweet spot in terms of giving players in local markets experiences that resonate with them. We look forward to a long and successful partnership, characterised by mutual growth."