EGBA Urges Germany to Reconsider Online Casino Tax Proposal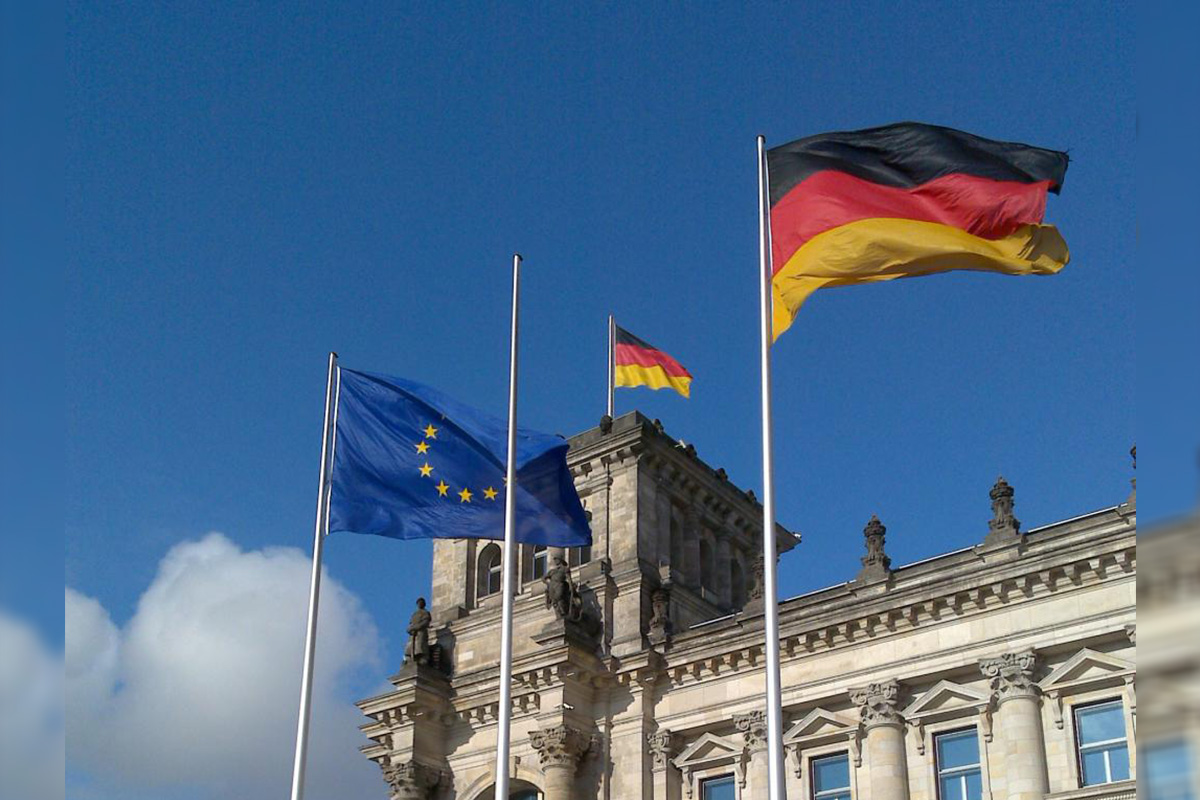 Reading Time:
< 1
minute
The European Gaming and Betting Association (EGBA) has warned that the proposal by the German Bundesrat to introduce a 5.3% tax on online poker and slots stakes would undermine the key aim of the country's new online gambling regulations to direct online poker and slots customers into a regulated market.
EGBA suggests that the tax measure would impinge upon the competitiveness of the regulated market and would lead to 49% of German players switching to unregulated websites, based on a new player survey published by Goldmedia. EGBA, therefore, urged members of the German parliament to reconsider the proposal.
EGBA added that the proposal is punitive, and would result in online poker and slots being taxed at rates higher than their retail equivalent land-based casinos, which would constitute an illegal state aid under EU law. The Goldmedia survey suggests that the tax advantage for land-based operators would be as high as €290m (£250m) a year in the state of Bavaria alone.
EGBA Secretary-general Maarten Haijer said: "We welcome the regulation of the German online gambling market, and we fully appreciate that an online gambling tax will need to be paid.
"However, we urge the German parliament to reconsider the proposed punitive rate of the tax because it will push German players to use unprotected and unregulated black-market websites and give land-based operators a massive tax advantage.
"We stand ready to share our experiences in other jurisdictions of the EU, and firmly believe that a tax level can be established which strikes the right balance between meeting the needs of the German consumer while ensuring sufficient tax revenue for the state."
Source: EGBA

EGT Interactive Expands in Slovakia Through Omni Channel Platform Provider SYNOT Interactive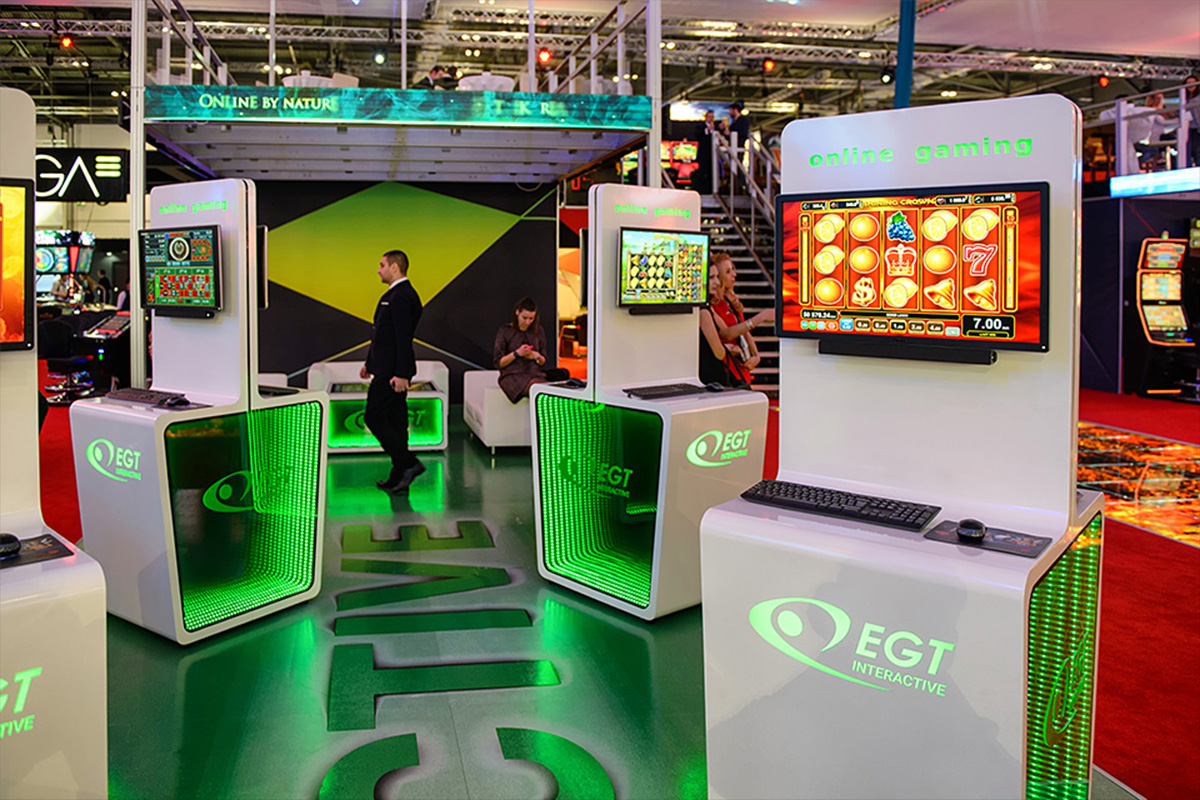 Reading Time:
< 1
minute
EGT Interactive has expanded its presence in the Slovak iGaming market with a new content deal through the SYNOT Interactive platform. This new deal gives the provider access to the leading casino operator in Slovakia, Synottip.
Based on the great interest for EGT Interactive classic casino games by the Slovak players, the deal with Synottip will strengthen the provider's position and diversify the operator's content. Some of the titles that are already available include Amazons' Battle, 5 Dazzling Hot, Blue Heart, Rise of Ra and Burning Hot.
"Our strong partnership with SYNOT Interactive platform is of major importance for us. It gives us the chance to become a leading operator in Slovakia through partnerships with such prominent operator as Synottip," Todor Zahariev, Managing Director of EGT Interactive, said.
"We're extremely happy to onboard EGT Interactive as we continue to improve our content offering with exciting new titles in the Slovak market. EGT Interactive is a leading iGaming supplier in many markets, including the Balkans markets, and its expertise in slot provision coupled with a profound knowledge of the local player preferences is a guarantee of success. We're sure this will be a long-lasting and fruitful partnership, and together we will grow our footprint in Slovakia market for years to come," Jiří Klusáček, Head of Sales at SYNOT Interactive, said.
Majority of German games companies are actively committed to environmental and climate protection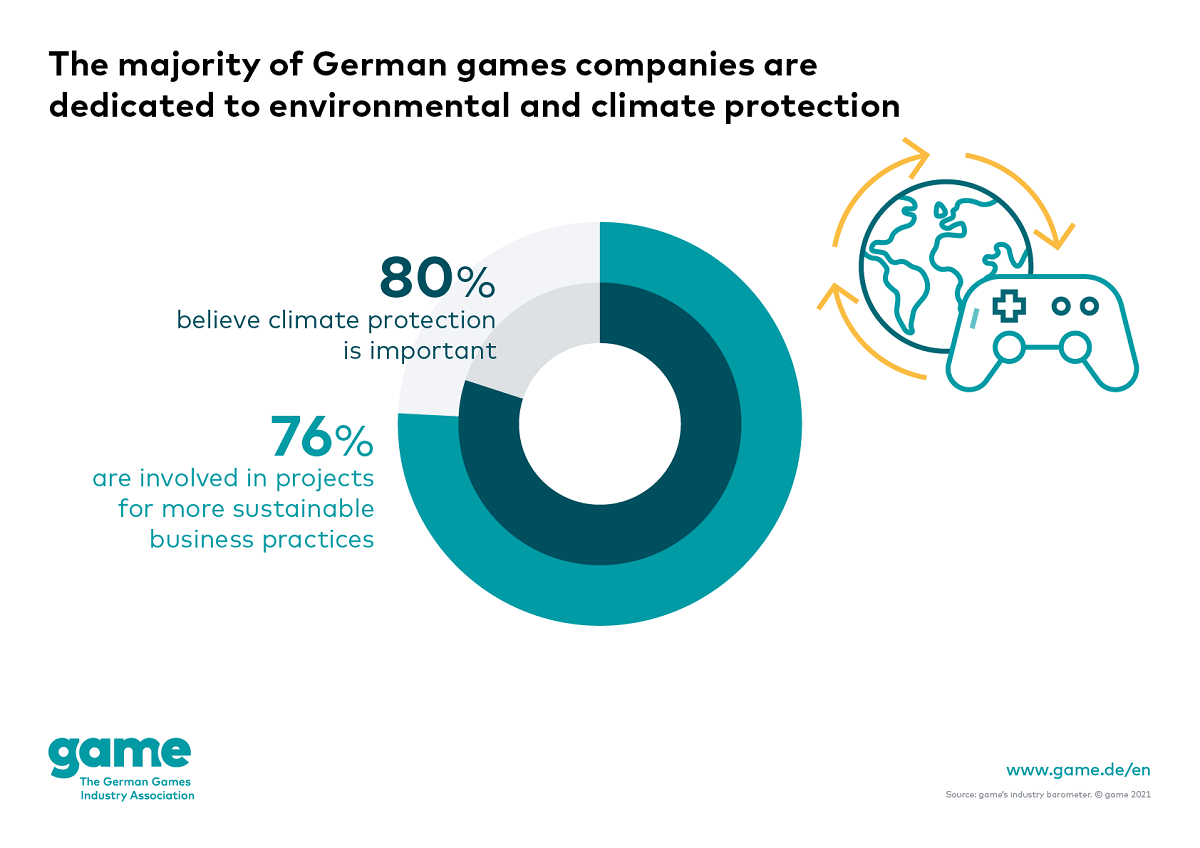 Reading Time:
3
minutes
• About 80 per cent of German games companies place importance on protection of the climate and environment
• game becomes associate member of Playing for the Planet Alliance
• game association office works climate-neutrally
Environmental and climate protection play an important role in the games industry in Germany, as shown by the results of a current survey by game – the German Games Industry Association, which were presented today at the association's general meeting. About 80 per cent of the games companies surveyed indicated that they place importance on protection of the environment and climate. Along with developers and publishers, these companies include many other actors in the games industry such as esports event organisers, educational establishments and service providers. Currently, 76 per cent of games industry companies are involved in projects to promote more sustainable business practices – for example, the reduction of energy consumption for power and heating, the use of green electricity and the separation of waste, among many further measures. Companies organise their ecological efforts in wide-ranging ways. Some designate small internal 'green teams' to develop and implement their environmental and climate protection measures, whereas others leave these measures directly in the hands of company management.
'The games industry is aware of the enormous societal challenge posed by climate change, and we're working in various ways to contribute to fighting its effects,' says Felix Falk, Managing Director of game. 'This extends from more sustainable business practices in game development, to eco-friendly packaging concepts, to raising sensitivity for environmental and climate protection by making them themes in the games themselves. For game as an association, environmental and climate protection is a special concern. For this reason, we have thoroughly examined and optimised our work processes so that the association office is now working climate-neutrally itself. Sustainability and environmental protection are decisive issues for society as a whole, and we in the games industry are determined to make our contribution, now and in the future, through further projects and ideas.'
game joins Playing for the Planet Alliance
The game association has joined the Playing for the Planet Alliance as an associate member in order to further strengthen its public stance on environmental and climate protection. With its Letter of Commitment game commits itself among other things to measure its environmental impact on a yearly basis, to implement measures that will allow game to reach full climate neutrality in 2021, which has already been achieved, or to help members and games businesses understand how they can reduce their impact on the environment.
The Playing for the Planet Alliance was launched by a group of the world's largest games companies in September 2019 during the UN Climate Summit and made possible by the UN Environment Programme. To become a member of the alliance, the applicant must commit itself to various initiatives ranging from CO2 reduction to reforestation projects and the avoidance of plastic.
For further information on the Playing for the Planet Alliance, please go to https://playing4theplanet.org/
About the survey data
The members of game – the German Games Industry Association are surveyed for game's industry barometer. Our 330-plus members include game developers, publishers and many other games industry actors such as esports event organisers, educational establishments and service providers.
game – the German Games Industry Association
We are the association of the German games industry. Our members include developers, publishers and many other games industry actors such as esports event organisers, educational establishments and service providers. As a joint organiser of gamescom, we are responsible for the world's biggest event for computer and video games. We are an expert partner for media and for political and social institutions, and answer questions relating to market development, games culture and media literacy. Our mission is to make Germany the best games location.
Video Game Developers and Start-up Founders: Apply now for the Games Lift Incubator 2021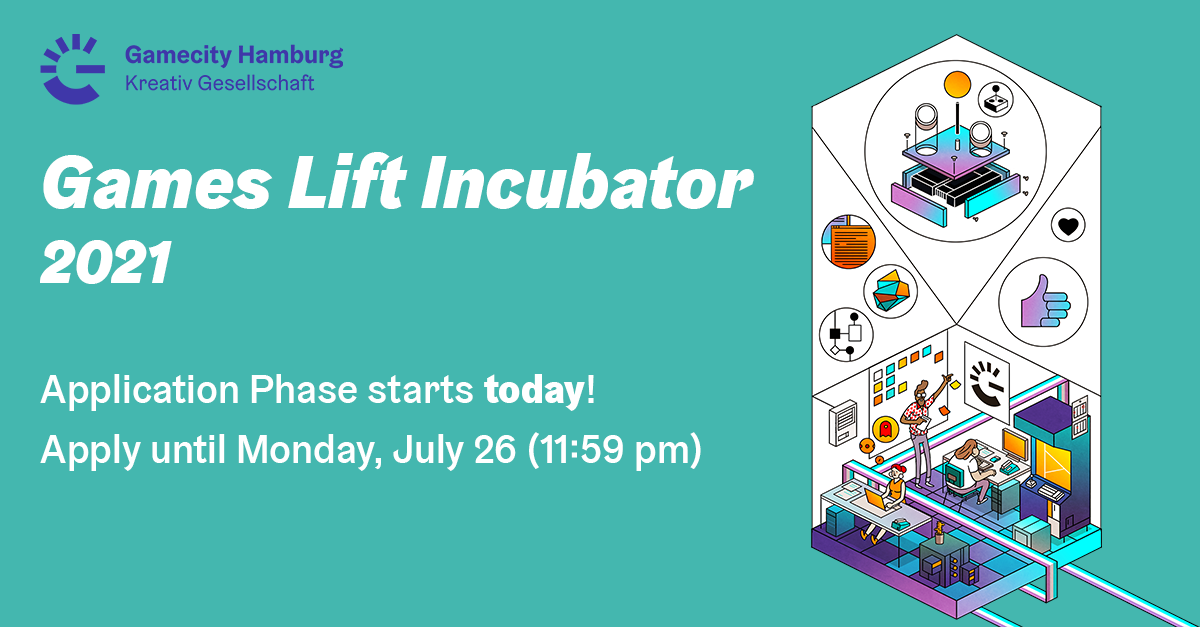 Reading Time:
4
minutes
The Hamburg-based incubator program "Games Lift" starts its application phase for 2021. Five game developer teams will be supported in creating concepts for digital games with high market potential. The Games Lift incubator premiered successfully in 2020 and is now taking in its second batch of developer teams. In addition to financial support of up to 15,000 euros per team, participants can expect a workshop and mentoring program with international games industry experts as well as workspaces in a co-working space. The applications phase runs until July 26.
"The Games Lift Incubator program leverages a great strength of Hamburg as a games industry hotspot: a broad ecosystem of games companies with experts who actively share their knowledge with up-and-coming teams. Through mentoring, coaching and financial start-up support, the Games Lift Incubator enables young teams to take important leaps towards fleshing out their project ideas. We call to everyone who's got a great game idea up their sleeve: Take this opportunity to advance your ideas and learn from some of the best in the games industry!", comments Margarete Schneider, Project Manager for the Games Lift Incubator at the location initiative Gamecity Hamburg.
What happens after the application?
After the application phase, the best applicants pitch their projects to an awarding committee of industry experts. The five teams with the most convincing pitches are accepted into the incubator. For them, the intensive phase of the Games Lift Incubator follows from September to the beginning of December 2021.
After that, Gamecity Hamburg will continue to support the teams for another year with individual coaching by professional consultants and a PR agency specializing in indie games.
During the intensive phase, participants should be able to attend workshops and coaching sessions up to two days per week. Also, all teams admitted to the incubator must either already have their headquarters in Hamburg, or move it to Hamburg.
Until July 26, 2021, applications can be submitted online via https://www.gamecity-hamburg.de/incubator/. All further important information for applicants can be found there as well.

The awarding committee
The awarding committee consists of five industry experts from successful games companies, the Hamburg Ministry of Culture and Media and Gamecity Hamburg:
Anne Beuttenmüller, Director Marketing EMEA Niantic, Inc.
After several positions at Google, Anne Beuttenmüller became the first employee of the augmented reality pioneer Niantic in Europe. As European head of marketing, she is one of the driving forces behind the success of titles such as Ingress Prime, Pokémon GO and Harry Potter: Wizards Unite.
Wolf Lang, CEO Super Crowd
Wolf Lang is co-founder of Hamburg-based indie studio THREAKS and CEO of event agency Super Crowd, which specializes in the games market. Super Crowd was recently awarded a special prize by the jury of the German Computer Game Award (Deutscher Computerspielpreis) for its virtual trade fair concept Indie Arena Booth Online, which allows indie developers present themselves digitally at the largest European video game exhibition gamescom.
Margarete Schneider, Project Manager Gamecity Hamburg
As a former Senior Product Manager and Head of Sales Department for Hamburg-based publisher and developer Daedalic Entertainment until 2018, Margarete Schneider has built an international network in the games industry and has deep insights into the marketing and distribution channels of video games. At Gamecity Hamburg, she is in charge of the Games Lift program.
Jens Unrau, Head of Department Media and Digital Economy at the Ministry of Culture and Media in Hamburg
Jens Unrau has been accompanying and supporting the development of the media and digital economy in Hamburg for over 20 years. Since 2003, he has also been the contact person for the Hamburg games industry within the Ministry of Culture and Media. He contributes his accumulated experience as the initiator of the first Hamburg prototype funding program as well as a member of the awarding committee of the new Gamecity Hamburg prototype funding.
Ole Schaper, CEO & CTO Sviper
Ole brings his experience both from developer and management positions at development studios, and as founder and CEO of his own companies. Currently he serves as co-founder, CEO and CTO for the Hamburg-based studio Sviper, which specializes in mobile games. Sviper is best known for the successful game Super Spell Heroes and was recently able to raise a seven-figure sum from international investors.
"I am excited to contribute to the promotion of young developers from Hamburg's games industry as a member of the incubator's awarding committee. As a games industry entrepreneur who founded a company in Hamburg myself, I know how valuable support from experienced industry experts can be, especially in the early stages," says Schaper, who joined the Games Lift Incubator awarding committee in 2021.
Positive summary of the Games Lift Incubator's first season
Last year, five teams from Hamburg already went through the Games Lift Incubator program successfully, which was then offered for the first time. "We met a lot of great people and noticed how open and accessible everyone in the industry is. You always hear that the market is so highly competitive, but that's not how it's lived at all; instead, everyone supports this incubator so that everyone can benefit and develop good games," reports Ole Jürgensen of his experience. Together with his team, Ole designed the virtual reality game Crumbling in the Games Lift Incubator in 2020. Gamecity Hamburg continues to support the team with subsequent prototype funding in 2021.
Further information
All information about the Games Lift Incubator, including the "How to apply" fact sheet, FAQs and the link to the online application can be found at https://www.gamecity-hamburg.de/incubator/.   
Further funding opportunities through Gamecity Hamburg
In addition to the Games Lift Incubator, Gamecity Hamburg also runs the Hamburg Prototype Funding. In the first funding round 2021, six teams and companies will be supported with a total of 252,000 euros to further develop their concepts into game- and marketable prototypes through this program.
For the first time, there will be a second round of prototype funding this year, for which developers and companies can apply from August 30.
All information on the Prototype Funding program can be found at: https://www.gamecity-hamburg.de/funding/.