At the request of the French national gambling authority (ANJ), SORARE undertakes to evolve its gaming offer, pending adaptation of the legislation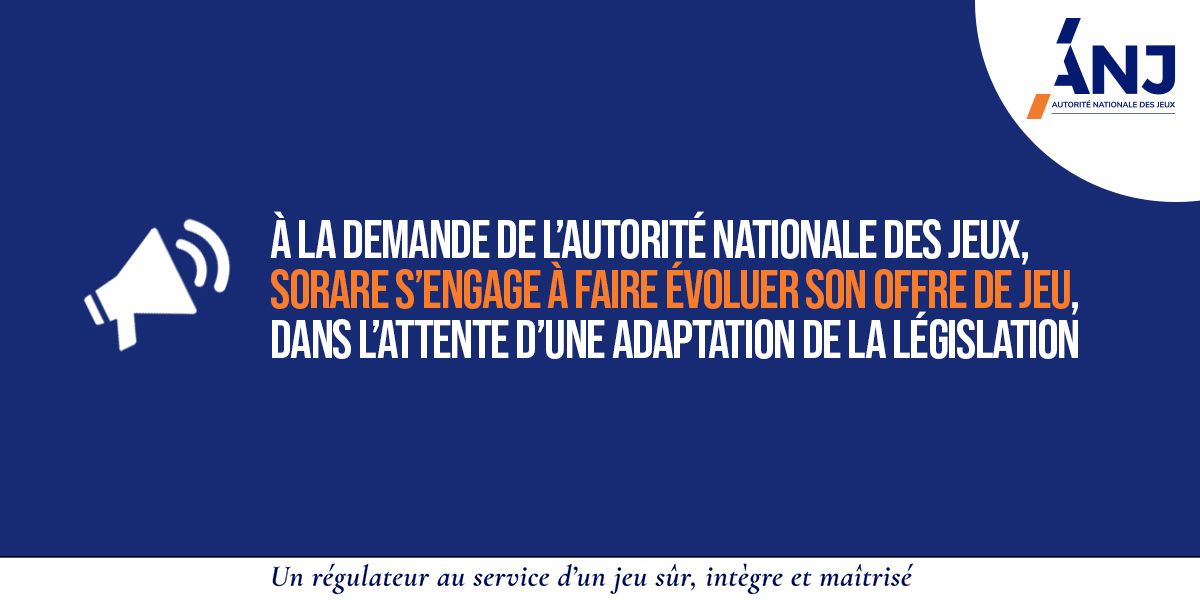 Reading Time:
2
minutes
In-depth discussions have been underway since March between the ANJ and SORARE regarding the tournaments that the company organises using the virtual cards it issues and markets.  At its meeting at the end of September, the ANJ Board considered that the serious doubts regarding the legislation on gambling that this part of the offer raised justified a rapid change in the offer. The solution proposed by SORARE, consisting in of reinforcing free access to these tournaments, was accepted, under certain conditions, by the ANJ.
Following a period of in-depth discussions between the ANJ and the company SORARE that began in March, the ANJ Board considered that the serious doubts regarding the legislation on gambling raised by part of the company's offer, that of card tournaments, justified its rapid development.
The company responded to this request by proposing a solution that strengthens free access to these tournaments, a solution that is based on a possibility offered by positive law.
This response is a transitional but essential step before the adoption of a permanent solution which requires an adaptation of the legislation to bring these new Web3 related activities within the framework of the regulation operated by the ANJ but with specific modalities. 
During this transitional period, the ANJ will set up an ad hoc control mechanism for SORARE's activity and will verify, on the one hand, the proper implementation of the "free access" solution and, on the other hand, the company's compliance with the objectives of preventing excessive gambling and protecting minors, integrity and transparency of gambling operations and the fight against fraud and money laundering.
The solution adopted constitutes a necessary regulatory response to the offer proposed by SORARE and, more generally, to the emergence of new comparable offers, with a view to effectively protecting the public but also to supporting innovation.
Such a change in the SORARE offer must be operational by 31 March next year at the latest, after which the Authority reserves the right to use the powers it has under the law.
SEON ACQUIRES COMPLYTRON TO LAUNCH UNIFIED FRAUD, AML AND FINCRIME PLATFORM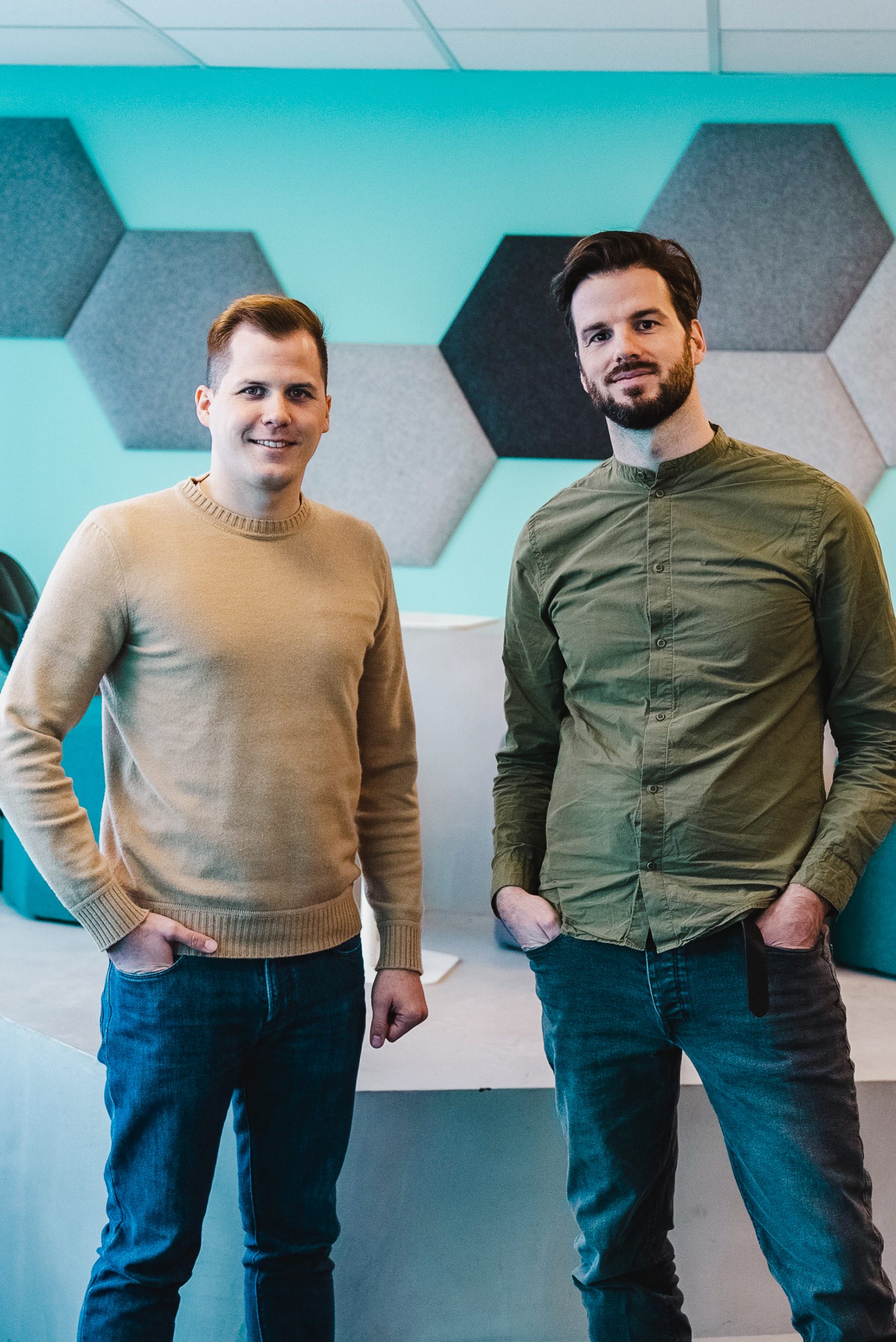 Reading Time:
3
minutes
International fraud prevention company SEON has announced the acquisition of compliance and anti money laundering (AML) specialist firm, Complytron. The acquisition instantly adds AML capabilities to SEON's fraud fighting toolkit and signals a new focus on holistic FinCrime prevention for the growing business. 
As a result of the acquisition, SEON now offers a vital single source for FinCrime intelligence combined with decision functionality to help address evolving regulatory requirements. The deal, which officially completed in January 2023, also signifies SEON's impressive expansion since its record-breaking $94M Series B investment in early 2022.
This industry changing move by SEON is in direct response to an urgent demand for robust AML solutions, as the world adjusts to an increasingly volatile political and humanitarian landscape. This shift is clearly underlined by a global surge in AML fines, which rose by 50% in the past year alone [1].
The innovative combination of fraud, AML and data enrichment solutions is set to help nations and businesses to break down obstructive information silos. SEON's existing anti-fraud APIs, together with new AML functionality, creates a powerful united platform. This will monitor financial transactions in real-time to detect signs of fraud and money laundering, all while enabling onboarding checks to run silently in the background, minimizing false positives and improving the experience of genuine transactors.
SEON's rule editing options, together with Complytron's data, will also bring a significant competitive advantage in the money laundering prevention market. By leveraging powerful machine learning AI automation and real-time checks, the company is eliminating the need for separate searches across different databases, by combining intelligence from multiple sources. This includes all the international sanctions and crime lists, a global Politically Exposed Persons (PEP) database, and watch lists of supervisory authorities and national law enforcement from more than a hundred sources around the globe, such as Interpol and the FBI.
Speaking on the acquisition, and the launch of the AML capability, Tamas Kadar, co-founder and CEO of SEON commented: "Less than a year on from our $94M Series B, we're executing on our mission to fight fraud and combat money laundering. Our goal at SEON has always been to deliver the best solutions to our customers. Rather than building an AML solution from the ground up, it made perfect sense for us to acquire Complytron's extensive and innovative algorithms and worldwide databases – as well as the expertise of its talented team.
"By completing this acquisition, we have increased our total addressable market by approximately $6BN. This means we are instantly able to solve the challenges of risk and compliance management for even more businesses. It's a milestone for our company and a strong signal for our customers and partners that we will continue enhancing our product to combat evolving threats. In today's landscape, having this 360° view of individuals and business partners isn't an option, it's a regulatory must."
Oliver Lebhardt, former co-founder and CEO of Complytron and current Product Manager of AML at SEON commented: "We've watched the SEON story unfold, keeping up with the business alongside its exciting growth trajectory. It's now great to be a part of the mission, and to play a role in combining fraud prevention and AML tools into a single source. This acquisition represents a major step in the battle to reduce FinCrime and will help sectors such as fintech, online lending, gaming, neobanking, ecommerce and travel, to prevent criminal activity via their platforms."
The new solution, which is already available for use, is quick to install and delivers immediate benefits, combining APIs for essential real-time insights, instantly sending out notifications should an individual's risk status change. Offering a sophisticated know-your-customer (KYC) check, SEON's platform can now discover hidden, risky relationships on behalf of clients by assessing not only customers, but the people they're connected to. The easy to integrate solution has been built with legacy and digital native systems in mind and features an intuitive product dashboard for ease of use in any environment.
As part of the deal, SEON acquires full rights to Complytron's innovative technologies, as well as the company's staff, including its dedicated AML team. Notably, Complytron's co-founder and CEO, Oliver Lebhardt, will join SEON along with co-founder and UX lead, Abris Gryllus and his expert team. SEON is now perfectly positioned for further growth in 2023, including its inception into the US and bolstering its 300 strong team growth.
MGA Issues Public Consultation Regarding the Proposed Authorised Application Managers Regulations and Policy Document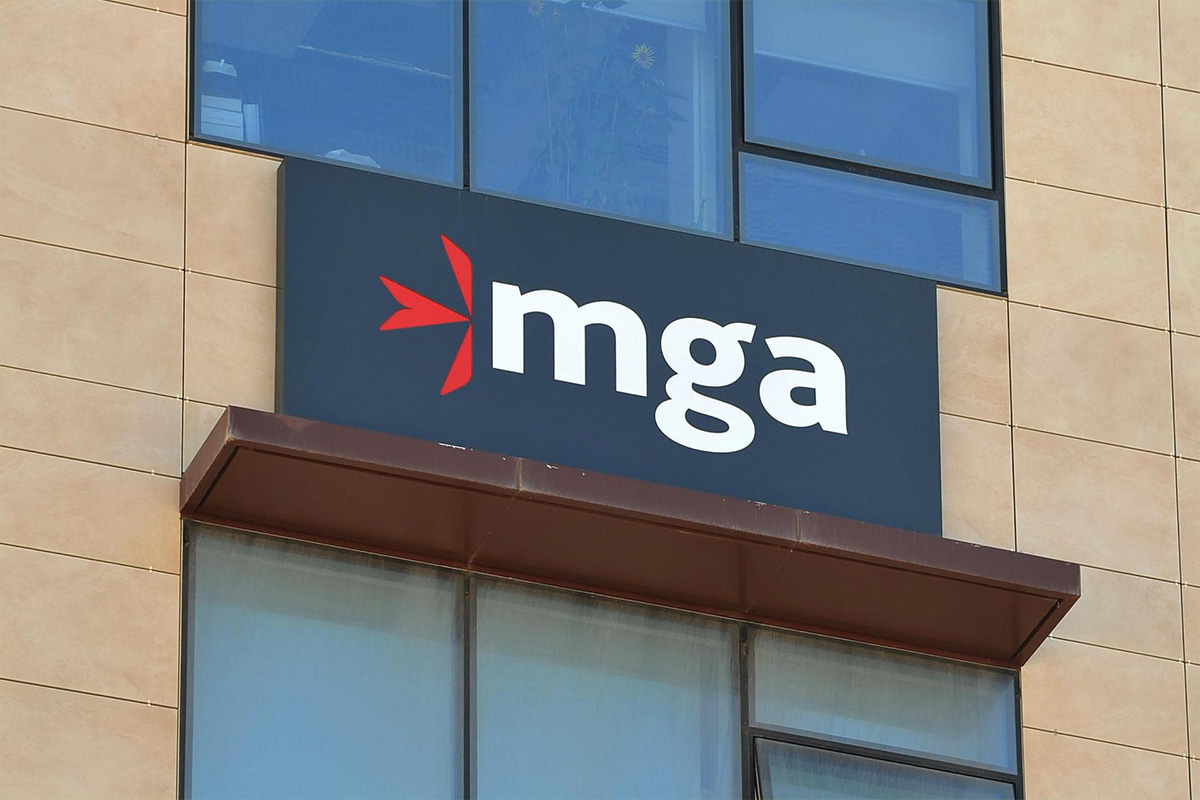 Reading Time:
< 1
minute
The Malta Gaming Authority (MGA) has issued a public consultation regarding the proposed Authorised Application Managers Regulations and the Authorised Application Managers Regulations Policy Document.
Together, the latter will serve as a framework to regulate third-party service providers (Application Manager/s) that are currently assisting authorised persons and prospective authorised persons with the submission of applications.
The Authority has sought to improve the level of efficiency and expediency of its authorisation process. The introduction of this framework will enable the Authority to monitor and control the quality and accuracy of the documentation and information it receives from third parties representing applicants and licensees, thereby ensuring a higher quality of service. Naturally, this shall in no way detract from the right of applicants and licensees to interact directly with the Authority.
The Regulations will delineate the scope, functions and obligations of Application Managers, and establish the powers of the Authority in this respect. The Policy Document compliments the Regulations by providing further clarity with respect to the Authority's expectations of Application Managers, along with guidance aimed at assisting Application Managers to understand and comply with their regulatory obligations.
In line with the Authority's commitment to an open and transparent decision-making process, the MGA has issued this consultation to communicate and refine its proposal in relation to the Regulations and the Policy Document. The Authority is encouraging industry stakeholders to express their views and provide their feedback in relation to the Regulations and the Policy Document, so as to ensure that decisions are taken, and policies are adopted in a transparent and accountable manner.
The ongoing consultation will give the opportunity to licensees to provide their feedback, if any, regarding the proposed amendments. The consultation period will run until 15 March 2023.
Pagcor's efforts POGO-related crimes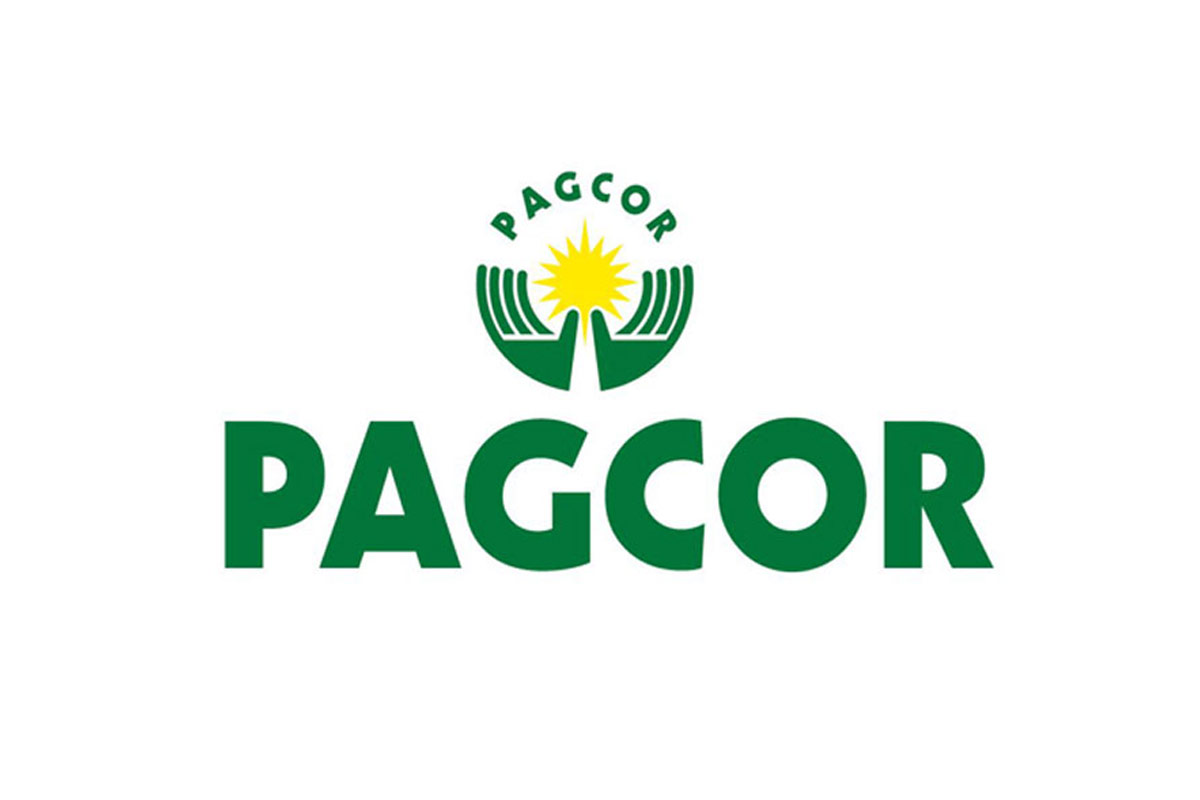 Reading Time:
2
minutes
On January 31, 2023, the Philippine Amusement and Gaming Corporation (PAGCOR) learned through a news report that Soleil Chartered Bank issued a statement denying the issuance of a bank certification to Global ComRCI, PAGCOR's third-party auditor for offshore gaming licensees, whose contract commenced in December 2017.
In relation to this report, PAGCOR would like to reiterate that since the assumption of its new management in August 2022, all contracts – including that of Global ComRCI – were put under review last September 2022.
PAGCOR's new management is revalidating the veracity of the documents submitted by its third-party auditor, Global ComRCI. Should PAGCOR be able to prove that the documents submitted were spurious, it will immediately take legal action and cancel the contract of its third-party auditor, if found warranted.
PAGCOR would like to thank Senator Sherwin Gatchalian for shedding light on this issue during the senate investigation on January 23, 2023.
The state-run gaming firm reassures the public that it is conscientiously looking into the matter and will take the necessary actions to safeguard public interest. Further, PAGCOR upholds strict adherence of its offshore licensed operators and accredited service providers to whatever laws which may be applicable to them.
On offshore gaming-related crimes
Meanwhile, the Philippine National Police (PNP) reported during the Senate Hearing on January 31, 2023 that there was a rise in the number of recorded crimes related to offshore gaming operations in the country from 2019 to 2022.
PAGCOR denounces these criminal acts and will not sit idly in the face of these injustices.
Hence, to safeguard the integrity of the offshore gaming industry in the country, PAGCOR will continue to monitor the lawfulness of the activities of its accredited licensees and service providers. Should they be found guilty of engaging in criminal acts, the state-run gaming agency will not hesitate to impose sanctions and penalties, as provided by the law.
Further, PAGCOR will continue to strengthen its collaboration with concerned government agencies such as the PNP, National Bureau of Investigation (NBI), Department of Justice (DOJ) and the Department of Interior and Local Government (DILG) to combat all crimes being linked to offshore gaming operations.
PAGCOR would like to underscore that as a result of the inter-agency cooperation meeting held last September 2022 involving abovementioned agencies, there have been no reported criminal activities or kidnapping-related incidents of workers in the offshore gaming industry for over three months.
PAGCOR believes that while gaming operations – including offshore gaming – contribute significantly to government revenues, they must not be used as a vehicle for abuse and injustices. As the country's gaming regulator, PAGCOR condemns these dreadful acts and will ensure that the local gaming industry will maintain the integrity of its operations.