Exclusive interview with Alex Henderson(Head of AML at The Ritz Hotel Casino), speaker at Prague Gaming Summit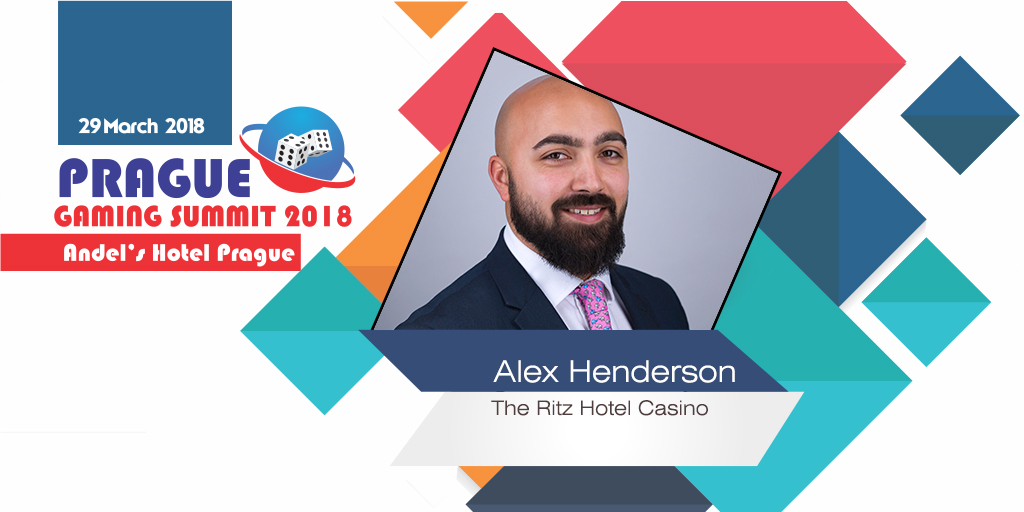 Reading Time:
7
minutes
Dear readers and subscribers,
Thank you for following my interview series and for sharing these information with your colleagues and partners. If you would like to be featured in an upcoming interview, please send me an e-mail to reka.szalo@europeangaming.eu and I will happily get back to you!
Moving forward, I would like to introduce my latest interviewee, Alex Henderson, who is the current Head of AML at The Ritz Hotel Casino and also a speaker at our upcoming live event/conference in Prague.
Thank you for your time and I hope you will gain vital information needed for your business in regards to AML and AMLD 4.
I would like to thank you for spending time to answer our questions. First I would kindly ask you to shortly introduce yourself.
Alex: I am the current head of AML at one of the UK's top Mayfair casinos as well as a trainer for the global leader in AML/social responsibility training for gambling operators (AML Gaming Solutions). I have worked for the past 7 years for the National Crime Agency as a financial investigator and within the AML expert witness team as well as within covert operations where I portrayed many roles within counter terrorism, drugs. The most relevant to my current career is that I portrayed the role of an international money launderer.
Would you please speak about the effects of AMLD 4 on the gambling industry in geneneral and in the UK in particular?
Alex: My opinion is that in general the 4th MLD has had little impact for some operators but major impact for many others (if they have made the appropriate changes). The main impact came from the requirement to "know your customers" better which for many land based operators it is not a huge change, as many of them already go a long way to know about their clientele. For many online operators this was a tough change as my opinion is that many operators do the bare minimum when it comes to due diligence. Overall, I think that many operators do not even have measures in place to comply with law from 2002 (proceeds of crime act 2002), so I would not expect those operators to be doing anything to comply with law that has been in place less than 10 months. The reason I say this is because many of the MLRO's (money laundering reporting officer) or AML managers I speak with know very little about money laundering/financial crime or their roles and responsibilities and the relevant laws and regulations.
You advise large number of organisations with regards to their AML compliance programmes. According to your experience what are the most frequent problems, issues regarding this topic?
Alex: Lack of knowledge is number 1. I am not just referring to the lower level employees but with MLRO's and AML managers, the level of knowledge sometimes scares me. I have met with MLRO's who did not know how to input a SAR (Suspicious activity report), some did not know basic money laundering techniques and how to identify them… then these MLRO's are entrusted to protect the business and oversee staff training, so it is effectively the blind leading the blind. I speak with some businesses who tell me that they are low risk for money laundering or that criminals do not use their business…. When I tell them that I myself have actually laundered money through their business or have spent criminal proceeds through their business they have a sudden change in attitude, which for me is a good thing. Many gambling employees have not been given the basic knowledge for preventing financial crime which is the fault of the operator. I enjoy giving staff this knowledge and empowering them to detect criminality and prevent those criminals using their businesses.
What social responsibilities does preventing money laundering include?
Alex: In many cases, social responsibility and AML go hand in hand. If an operator has good AML processes in place they will often detect problem gambling concerns and vice versa. We have seen in the recent enforcement action that when an operator is punished for their lapses in social responsibility they are also punished for their lapses in AML, this is because operators generally do not do enough to protect their customers. If an operator has done enough to determine a customer's Source of Wealth (SOW) they should know when that customer is spending more than they can afford. Therefore if that customer is spending outside of their known income, an operator should be doing extra checks to determine if the customer is spending more, because they either have a gambling problem or they are spending more because they also have some illegitimate funds that have not previously been uncovered.
There are new regulations in this domain. Will you please speak about these and their effects?
Alex: Operators are expected to do more, and rightly so. The expectation from the regulator is that both remote and non-remote operators need to step up and start protecting customers. But this is difficult and causes a huge conflict of interest amongst operators; on one hand they are trying to run a profitable business, keep customers gambling and spending money, on the other hand they are expected to stop customer if they gamble too long or spend too much money. The punishment for not protecting customers is too soft in my opinion. The gambling commission should be taking licences and giving hefty fines, at the moment operators get away with doing very little to protect customers. Operators would do a lot more if they genuinely felt their licence was on the line or that they would be fined excessively. If we take the banking industry as an example, it took HSBC getting fined £250m for all the banks to start carrying out adequate AML due diligence, before the HSB fine banks always done the minimum because they knew any fine they received would be worth paying. I think the gambling commission is definitely moving in the right direction but they need to send out a clear message, the way to do that is to start making examples of operators.
What about the UK? Where is it heading with the new regulations?
Alex: I think the gambling commission is going to get tougher and tougher on operators until the operators eventually start looking after their customers. UK operators need to do more, especially online. There is a poor knowledge of AML and even worse knowledge on problem gambling when it comes to online operators. Staff needs to be given proper training so they can protect the businesses and their legitimate customers. I think more regulation will keep coming and will keep getting harder until operators take it upon themselves to start protecting customers.
What do you think what is gaming considered by the people of the UK today; are they satisfied with the new changes?
Alex: Public trust in gambling has drastically decreased; this is because of all the negative media on problem gambling and money laundering. I think the public are happy that the industry is under such scrutiny because financial crime and problem gambling effects so many people. Operators have the power to regain trust from the public and I do think all the changes the commission and the government are trying to make will help to regain public trust once again.
What would you change in the present state of the British gambling market?
Alex: I would make it a requirement for operators and all staff to undertake adequate and relevant training on both AML and problem gambling. Many operators put staff through poor internal courses or e-learning programs which is not good enough. AML Gaming Solutions (AMLGS) are made up of AML experts who have worked for law enforcement, government and regulators. They deliver face to face training to all staff from the ground all the way up to the CEO which is highly important. Every operator should be undertaking training from experts such as AMLGS. It is vital for staff to hear from professionals and to understand what a vital role their play in preventing financial crime and protecting customers
What is your personal opinion about gambling industry in general in Europe?
Alex: I think that the industry is moving in the right direction, the constant updates in law and regulation are a good thing and operators need to embrace the changes. I do believe that from compliance perspective more needs to be done by operators, but we are getting there slowly. The industry is going to continue to grow; it is this growth that has brought the attention of various governments and law enforcements. Five years ago the industry was not on anyone's radar but now every government in the world has taken an interest. This scrutiny has brought a well-deserved pressure to operators who have for many years failed to prevent financial crime; I think the message is clear: step up and do more or be on the receiving end of some very harsh penalties.
To hear more about the subject and meet Alex in person, make sure you register and attend Prague Gaming Summit 2018, held on the 29th of March at Andel's by Vienna House Prague.
Interviewee profile:
Alex specialises in preventing money laundering in its varying forms and has a very unique insight that is hard to find.
Alex Henderson is the current Head of AML at The Ritz Hotel Casino, one of the worlds most prestigious casinos. Alex has worked for the National Crime Agency (NCA) as part of the AML expert witness team and has been involved in multiple high end money laundering investigations. As well as having worked for several years as part of the NCA's AML expert witness team, Alex spent much of his NCA career working as part of the covert operations unit (Undercover operations) portraying many different roles, including the role of a high end money launderer. This unique insight into the mind of a criminal allows financial institutions to see the vulnerabilities and risks from a new angle. Alex advises a large number of organisations with regards to their AML compliance programmes and has lectured extensively in the UK and across Europe.
EXPERIENCE
• Successfully delivered AML training workshops to a large banking group with over 4000 employees
• Advises money service bureaus, banks and regulated businesses on their AML risks
• Operated in a covert capacity in various operations across the UK, portraying the role of a money launderer amongst many others
• Involved in many high profile investigations involving trade based money laundering and sector focused laundering
• Advised leading organisations on the financial crime risks and vulnerabilities impacting their business
• Delivered training to multiple financial institutions and developed staff knowledge of AML across over 100 organisations to date
• Leading the AML team at one of London's top casinos, handling high risk members and overseeing the due diligence of the business customer database
• Advised a major bank in regards to their AML fine and enforcement action on best practice moving forward
• Involved in various counter terrorism and AML Law Enforcement operations across the UK
#PragueGamingSummit3 – Speaker / Moderator Profile – Dr. Matthias Spitz (Senior Partner, MELCHERS LAW)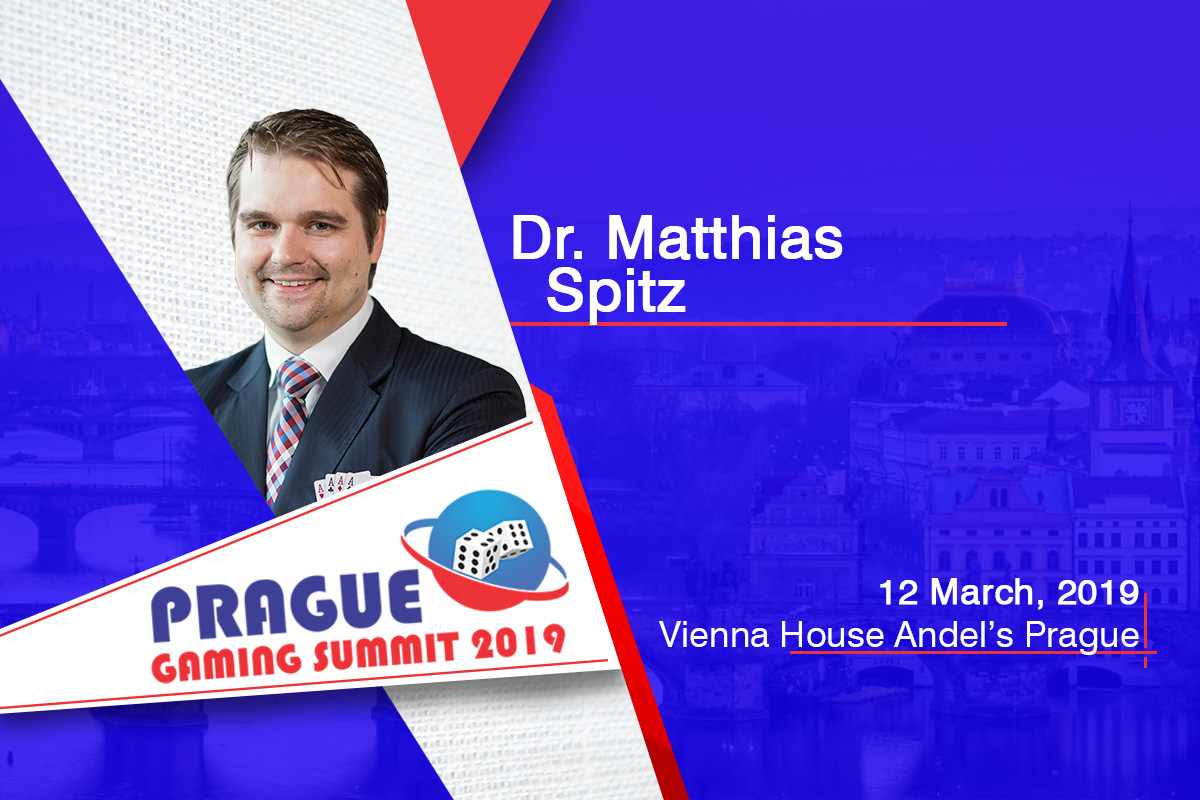 Reading Time:
2
minutes
We are delighted and honored to announce that Dr. Matthias Spitz (Senior Partner, MELCHERS LAW) will join the third edition of Prague Gaming Summit as a speaker in the "DACH market industry trends" compliance panel discussion and as a moderator in the IMGL MASTERCLASS™ which focuses on Advertisement banning trends in the European Union and the Balkans.
Dr. Matthias Spitz is a senior partner with the German law firm MELCHERS and specialises in gaming law, with a focus on administrative matters and European law. Since 2013, he is a member of the International Masters of Gaming Law (IMGL).
His areas of practice cover regulation of sports betting, land-based and online casino gaming as well as social gaming. He was involved in all relevant licensing processes in Germany on behalf of major gambling companies over the past years, including the Schleswig-Holstein licensure and the sports betting licensing process under the Interstate Treaty on Gambling. Further, he advises clients on the implementation of new gambling products on the German market, gambling-related tax issues, AML and developing advertising strategies. Coordinating litigation against Interstate Treaty enforcement in a number of German states, he is well acquainted with the enforcement risks arising from German gambling regulation.
Being a frequent contributor to leading journals of the gambling industry, recent publications include the European Gaming Lawyer, the Online Gambling Lawyer, the European Lawyer Reference Gaming Law and the International Comparative Legal Guide (ICLG) to Gambling.
Do not miss this opportunity to attend the leading conference in the region offers the opportunity for both new companies and veterans, to learn about industry insights and compliance updates, while also take part in several industry related discussions with the leading groups that are at the forefront of the gambling industry in the Czech Republic, Slovakia, Poland, Austria, Switzerland, and Germany.
You can Register here or View the Agenda
Advertisement banning trends in the European Union and the Balkans, subject of the IMGL MasterClass in Prague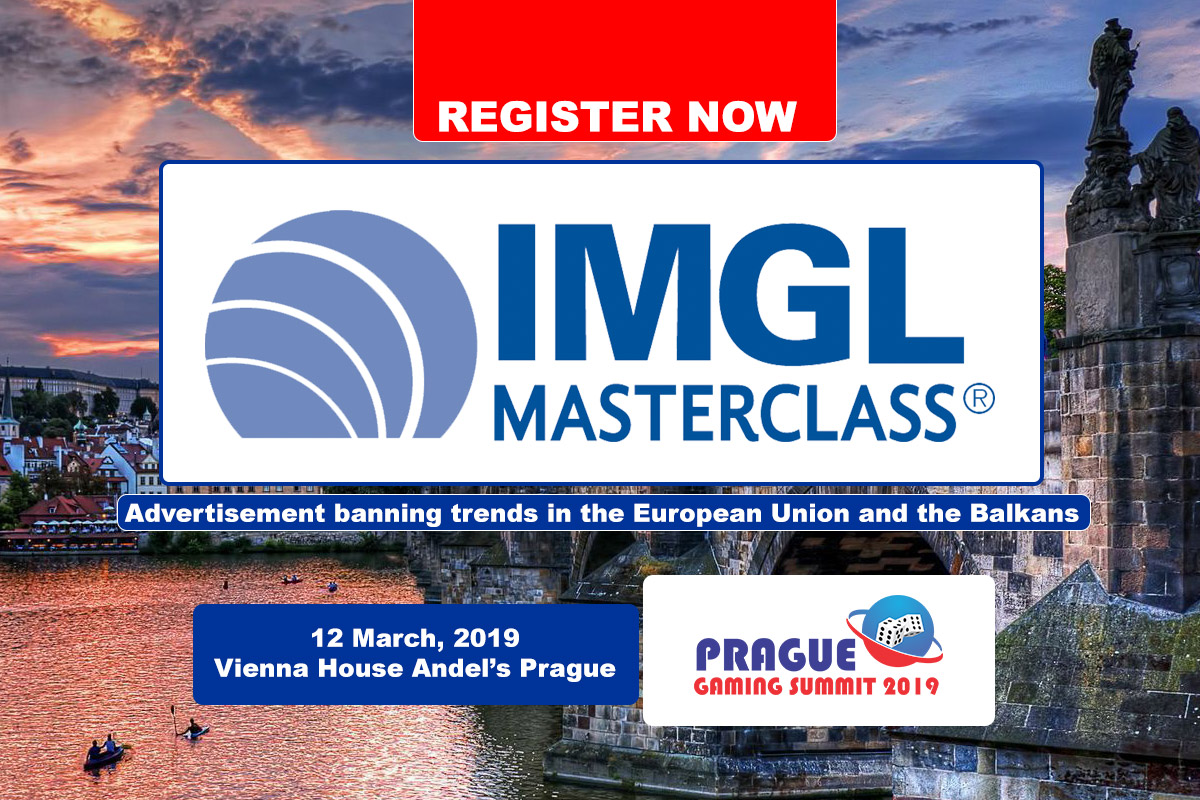 Reading Time:
5
minutes
There has been a recent wave that has swept across the gambling industry and had the form of banning gambling related advertisement. This is the case in many European jurisdictions, but we are not excluding that this is a global wave. Media outlets have reported that such bans are scheduled to be included in Asia as well.
In Sweden, new online gambling operators may lose their ability to market their products entirely if the government takes note of new survey results which shows more than half (53%) of Swedes believe gambling advertising should be banned.
The latest survey results are not a surprise and come to complement the Minister of Civil Affairs Ardalan Shekarabi beliefs, who has summoned all 69 Swedish online gambling licensees to a meeting on the 14th of February to discuss their marketing activities. Just earlier, Shekarabi publicly contemplated following the UK's lead and banning all gambling promos during live sports broadcasts.
About two weeks ago, Niels Folmann, director of the state-run former gambling monopoly Danske Spil, told local media that the Danish government should follow the UK's lead and enact a blanket prohibition on gambling advertising during televised live sports events.
These subject are among the reasons why we have asked the experts of the industry from IMGL to present a MasterClass during the event which will focus on these aspects and treat the industry is currently facing in several European jurisdictions and also in the Balkans.
You can Register here or View the Agenda
Italy in the focus – Good news and bad news
The Italian gambling authority, Agenzia delle dogane e dei monopoli (ADM), released the list of the approved candidates that will be allowed to operate in the local market. Their licenses will be valid through December 31, 2022. The regulator has awarded 66 concessions and has also issued licenses to four other companies which will treat with reserves for reasons it said it would communicate to the licensees themselves.
Even if the Seria A gambling sponsor ban has been delayed until July, there are still lots of tensions in the "lo Stivale".  The Italian soccer clubs have been permitted to keep existing betting deals until the end of the season. The extension follows the enforcement of a government-led blanket ban on gambling advertising throughout Italy.
The ban applies to all gambling-related products and services across all media platforms – including television, websites, and radio – and sports clubs are also to be prohibited from carrying sponsors from the industry.
While the delay to the implementation of the ban is a positive for soccer clubs in the country, the move merely marks a delay to a law that could have severe consequences for Italy's soccer industry.
Operators within the gambling industry have criticized the new measures, warning that prices may rise and the illegal gambling sector could benefit as a result.
In an open letter written in July to Luigi Di Maio, the government's Deputy Prime Minister who authored the decrees, Italian-licensed gambling operator LeoVegas added that the ban wouldn't achieve a significant reduction in gambling activity. Rather, he wrote, it would lead to a surge in advertising by gambling operators not holding Italian licenses. (source sportspromedia.com)
Quirino Mancini, the Global Head of the Gaming and Gambling Practice at Tonucci & Partners will take the role to give an in-depth review of the Italian market.
The company he represents, Tonucci & Partners, is a top-ten Italian general practice firm with offices in Rome, Milan, Brescia, Padua, Florence, Tirana, Bucharest, and Belgrade.
Quirino is one of the leading Italian gaming and gambling lawyers with a specialist practice of almost 20 years. He acts for Italian and foreign-based online and land-based companies operating in the Italian gaming market, advising them on legal, licensing, regulatory, day-to-day compliance and any other operational aspects connected to their activities. He also runs a bespoke matchmaking and business strategy service to provide clients with a customized type of assistance that includes also introduction and facilitation of dealings with the local regulatory authorities, banks as well as scouting and suitability checks on potential business partners.
Quirino is a regular speaker at most international gaming conferences and sits in the editorial board of various sector reviews and magazines. Co-founder and editor of www.gaminglaw.eu, a pan-European information and commentary portal focusing on legal and regulatory issues under European and national gaming laws.
Secretary and fellow member of the Leadership Committee of the International Masters of Gaming Law (IMGL), a worldwide organization gathering regulators, lawyers and advisors, in-house counsels and educators engaged in the gaming business. A fellow member of the International Association of Gaming Advisors (IAGA)
You can Register here or View the Agenda
Britain to blame for the situation?
If you have read the intro part of this article, you will find one common fact. In each situation, the UK gambling ban is cited. It seems everyone is following the idea of the advertisement ban which has been sparked last year.
UK press has just announced that it has been decided that gambling adverts will no longer be allowed to appear on websites or in computer games that are popular with children, under new rules designed to stop irresponsible gambling.
Bookmakers will be required to use every targeting tool possible to ensure online gambling promotions are not seen by under-18s. They will also have to avoid placing gambling adverts on parts of websites that are popular with children and stop using celebrities or other people who appear to be under 25 in their promotions. (source: theguardian.com)
Coming into force on 1 April, the guidelines devised by the Committees of Advertising Practice (CAP), which is responsible for writing and maintaining the UK advertising codes, will prohibit online ads for gambling products being targeted at individuals likely to be aged under 18. These standards cover all digital media including social networks and other online platforms.
This complements many other banning procedures, as you may know, from July 2018, the British betting industry has implemented a "whistle-to-whistle" ban on all TV betting adverts during pre-watershed live sports programming, with the exception of horse and greyhound racing.
William Hill has become the first UK-listed operator to call for a media strategy review in 2019, with competitors likely to follow suit as betting leadership adjusts to new advertising realities.
Russell Mifsud (Gaming industry specialist – Associate Director at KPMG Malta) will take on the role to discussing these aspects and how will report how operators are taking steps in order to comply while also keeping an eye on the brand strategy and business run.
Russell is an Economist and Associate Director at KPMG, who leads the firm's gaming department. Russell provides insight on the industry externalities and commercial strategy for KPMG and our clientele across the board. He also helps drive a core group of professionals who specialize in gaming within the KPMG network globally. Russell also sits on the board of the Malta Remote Gaming Council and Silicon Valletta. He works closely with the KPMG Audit, Tax & Advisory teams locally and internationally in order to assist network with identifying risks and opportunities, with a view to adding strategic insight and guidance to clientele across the board.
Russell Mifsud and Quirino Mancini will be joined by leading experts from Central Europe, the Balkans and Germany to complement advertisement banning procedures which are being implemented or discussed in their jurisdiction.
Jaka Repanšek (Media and Gaming Expert), Zlatan Omerspahić (Data Protection and Compliance Lawyer at NSoft) and Martin Arendts (Founder of ARENDTS ANWAELTE) be the experts taking on this role while the MasterClass will be moderated by Dr. Matthias Spitz (Senior Partner, MELCHERS LAW)
Do not miss this opportunity to attend the IMGL MasterClass presented by members and non-members of the International Masters of Gaming Law at Prague Gaming Summit 3!
You can Register here or View the Agenda
Dr. Raffaela Zillner, LL.M to speak at Prague Gaming Summit 3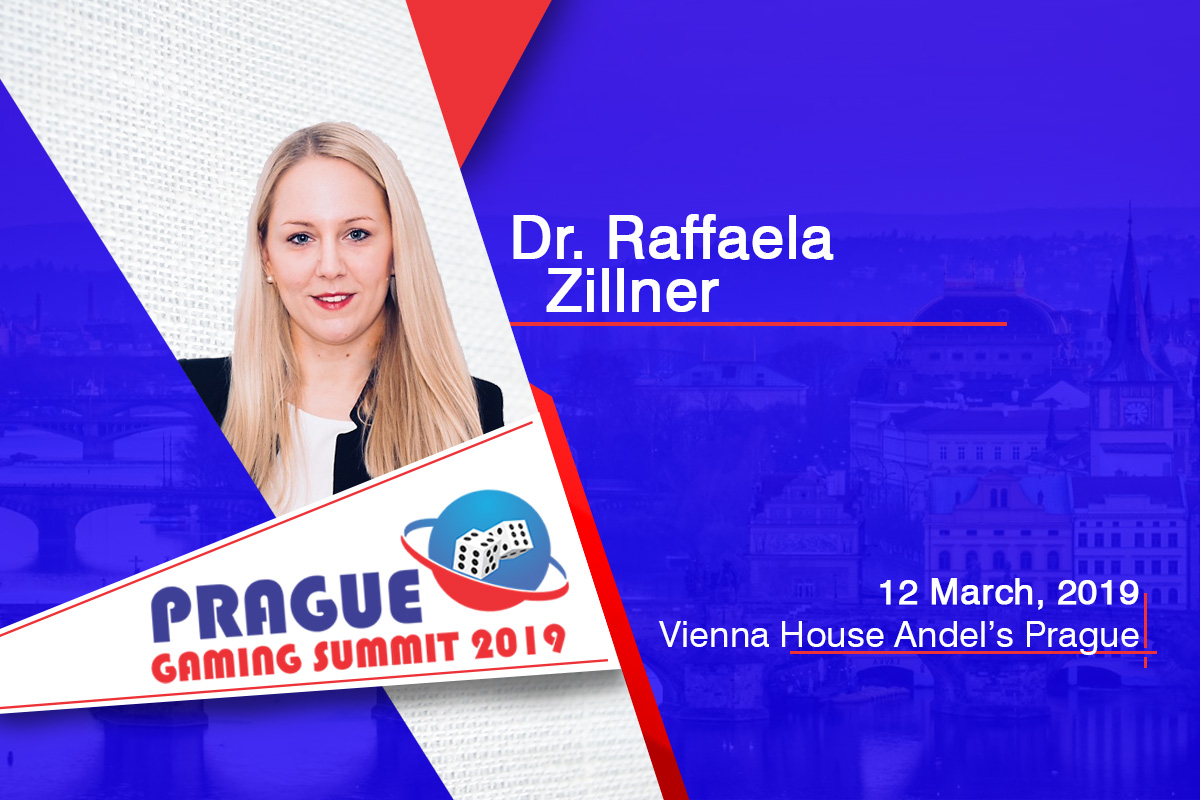 Reading Time:
2
minutes
As announced earlier, the 3rd edition of Prague Gaming Summit will feature a special DACH region oriented panel in which the experts will discuss and debate the likely options of regulation updates that will allow operators to fully engage in gambling activities.
We are honored to present one of the leading experts who will join the "DACH market industry trends" compliance panel discussion.
Dr. Raffaela Zillner, LL.M. runs the General Secretariat of the Austrian Association for Betting and Gambling (OVWG). She has been in this leading position for well over 2 years and she's the first point of contact for all association matters. Raffaela holds a law degree as well as a Master's degree in Information and Media Law and a doctoral degree in law. Furthermore, Raffaela successfully passed the Vienna (Lawyers) Bar exam. In her professional career, she has worked as an Associate at a Vienna-based law firm with a special focus on gambling and sports betting law.
The Austrian Association for Betting and Gambling (OVWG) is an Austrian special interest group aiming to create awareness of the industry in the minds of opinion-formers and political decision-makers. Through lobbying, the association would like to contribute to achieving greater fairness between the providers in the Austrian market and to illustrating the diversity of the industry. The association concentrates on the online gambling and sports betting sector.
The association was founded in August 2016 and comprises full members and associate members. The members are subject to stringent acceptance criteria, see also values in this respect. Most members are active as sponsors of sports clubs or sports associations. The list of members includes bet-at-home.com, Mr. Green, CashPoint, Lopoca, Interwetten, LeoVegas and Kindred Group.
The Executive Committee is headed by Claus Retschitzegger (bet-at-home.com), the President of the Association. The other members of the Executive Committee are Jan Tjernell as deputy (Mr Green), Michael Wondra (Cashpoint) and Simos Mantzouranos (Lopoca).
Do not miss this exciting opportunity to hear the latest information first hand at Prague Gaming Summit 3 and discuss collaboration possibilities with attending delegates!