Exclusive interview with Alex Henderson(Head of AML at The Ritz Hotel Casino), speaker at Prague Gaming Summit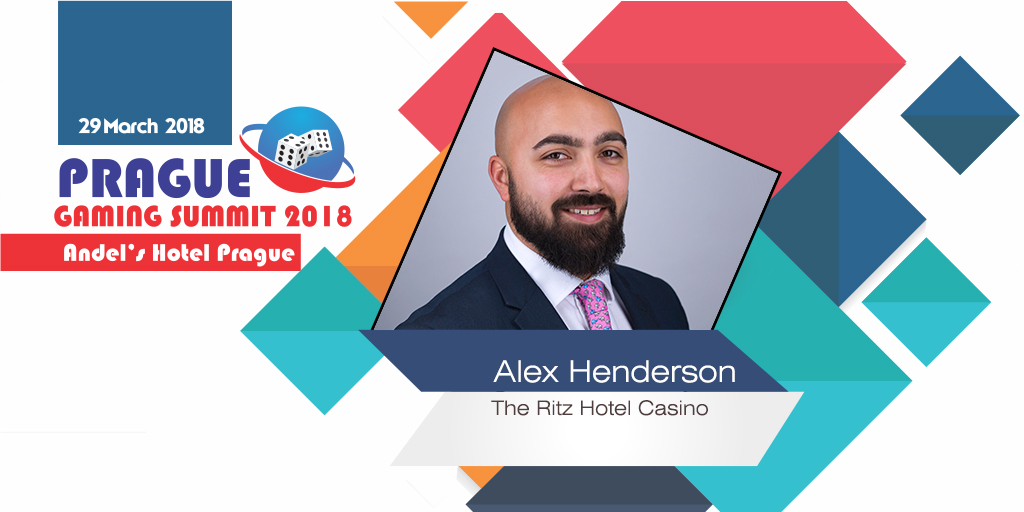 Reading Time:
7
minutes
Dear readers and subscribers,
Thank you for following my interview series and for sharing these information with your colleagues and partners. If you would like to be featured in an upcoming interview, please send me an e-mail to reka.szalo@europeangaming.eu and I will happily get back to you!
Moving forward, I would like to introduce my latest interviewee, Alex Henderson, who is the current Head of AML at The Ritz Hotel Casino and also a speaker at our upcoming live event/conference in Prague.
Thank you for your time and I hope you will gain vital information needed for your business in regards to AML and AMLD 4.
I would like to thank you for spending time to answer our questions. First I would kindly ask you to shortly introduce yourself.
Alex: I am the current head of AML at one of the UK's top Mayfair casinos as well as a trainer for the global leader in AML/social responsibility training for gambling operators (AML Gaming Solutions). I have worked for the past 7 years for the National Crime Agency as a financial investigator and within the AML expert witness team as well as within covert operations where I portrayed many roles within counter terrorism, drugs. The most relevant to my current career is that I portrayed the role of an international money launderer.
Would you please speak about the effects of AMLD 4 on the gambling industry in geneneral and in the UK in particular?
Alex: My opinion is that in general the 4th MLD has had little impact for some operators but major impact for many others (if they have made the appropriate changes). The main impact came from the requirement to "know your customers" better which for many land based operators it is not a huge change, as many of them already go a long way to know about their clientele. For many online operators this was a tough change as my opinion is that many operators do the bare minimum when it comes to due diligence. Overall, I think that many operators do not even have measures in place to comply with law from 2002 (proceeds of crime act 2002), so I would not expect those operators to be doing anything to comply with law that has been in place less than 10 months. The reason I say this is because many of the MLRO's (money laundering reporting officer) or AML managers I speak with know very little about money laundering/financial crime or their roles and responsibilities and the relevant laws and regulations.
You advise large number of organisations with regards to their AML compliance programmes. According to your experience what are the most frequent problems, issues regarding this topic?
Alex: Lack of knowledge is number 1. I am not just referring to the lower level employees but with MLRO's and AML managers, the level of knowledge sometimes scares me. I have met with MLRO's who did not know how to input a SAR (Suspicious activity report), some did not know basic money laundering techniques and how to identify them… then these MLRO's are entrusted to protect the business and oversee staff training, so it is effectively the blind leading the blind. I speak with some businesses who tell me that they are low risk for money laundering or that criminals do not use their business…. When I tell them that I myself have actually laundered money through their business or have spent criminal proceeds through their business they have a sudden change in attitude, which for me is a good thing. Many gambling employees have not been given the basic knowledge for preventing financial crime which is the fault of the operator. I enjoy giving staff this knowledge and empowering them to detect criminality and prevent those criminals using their businesses.
What social responsibilities does preventing money laundering include?
Alex: In many cases, social responsibility and AML go hand in hand. If an operator has good AML processes in place they will often detect problem gambling concerns and vice versa. We have seen in the recent enforcement action that when an operator is punished for their lapses in social responsibility they are also punished for their lapses in AML, this is because operators generally do not do enough to protect their customers. If an operator has done enough to determine a customer's Source of Wealth (SOW) they should know when that customer is spending more than they can afford. Therefore if that customer is spending outside of their known income, an operator should be doing extra checks to determine if the customer is spending more, because they either have a gambling problem or they are spending more because they also have some illegitimate funds that have not previously been uncovered.
There are new regulations in this domain. Will you please speak about these and their effects?
Alex: Operators are expected to do more, and rightly so. The expectation from the regulator is that both remote and non-remote operators need to step up and start protecting customers. But this is difficult and causes a huge conflict of interest amongst operators; on one hand they are trying to run a profitable business, keep customers gambling and spending money, on the other hand they are expected to stop customer if they gamble too long or spend too much money. The punishment for not protecting customers is too soft in my opinion. The gambling commission should be taking licences and giving hefty fines, at the moment operators get away with doing very little to protect customers. Operators would do a lot more if they genuinely felt their licence was on the line or that they would be fined excessively. If we take the banking industry as an example, it took HSBC getting fined £250m for all the banks to start carrying out adequate AML due diligence, before the HSB fine banks always done the minimum because they knew any fine they received would be worth paying. I think the gambling commission is definitely moving in the right direction but they need to send out a clear message, the way to do that is to start making examples of operators.
What about the UK? Where is it heading with the new regulations?
Alex: I think the gambling commission is going to get tougher and tougher on operators until the operators eventually start looking after their customers. UK operators need to do more, especially online. There is a poor knowledge of AML and even worse knowledge on problem gambling when it comes to online operators. Staff needs to be given proper training so they can protect the businesses and their legitimate customers. I think more regulation will keep coming and will keep getting harder until operators take it upon themselves to start protecting customers.
What do you think what is gaming considered by the people of the UK today; are they satisfied with the new changes?
Alex: Public trust in gambling has drastically decreased; this is because of all the negative media on problem gambling and money laundering. I think the public are happy that the industry is under such scrutiny because financial crime and problem gambling effects so many people. Operators have the power to regain trust from the public and I do think all the changes the commission and the government are trying to make will help to regain public trust once again.
What would you change in the present state of the British gambling market?
Alex: I would make it a requirement for operators and all staff to undertake adequate and relevant training on both AML and problem gambling. Many operators put staff through poor internal courses or e-learning programs which is not good enough. AML Gaming Solutions (AMLGS) are made up of AML experts who have worked for law enforcement, government and regulators. They deliver face to face training to all staff from the ground all the way up to the CEO which is highly important. Every operator should be undertaking training from experts such as AMLGS. It is vital for staff to hear from professionals and to understand what a vital role their play in preventing financial crime and protecting customers
What is your personal opinion about gambling industry in general in Europe?
Alex: I think that the industry is moving in the right direction, the constant updates in law and regulation are a good thing and operators need to embrace the changes. I do believe that from compliance perspective more needs to be done by operators, but we are getting there slowly. The industry is going to continue to grow; it is this growth that has brought the attention of various governments and law enforcements. Five years ago the industry was not on anyone's radar but now every government in the world has taken an interest. This scrutiny has brought a well-deserved pressure to operators who have for many years failed to prevent financial crime; I think the message is clear: step up and do more or be on the receiving end of some very harsh penalties.
To hear more about the subject and meet Alex in person, make sure you register and attend Prague Gaming Summit 2018, held on the 29th of March at Andel's by Vienna House Prague.
Interviewee profile:
Alex specialises in preventing money laundering in its varying forms and has a very unique insight that is hard to find.
Alex Henderson is the current Head of AML at The Ritz Hotel Casino, one of the worlds most prestigious casinos. Alex has worked for the National Crime Agency (NCA) as part of the AML expert witness team and has been involved in multiple high end money laundering investigations. As well as having worked for several years as part of the NCA's AML expert witness team, Alex spent much of his NCA career working as part of the covert operations unit (Undercover operations) portraying many different roles, including the role of a high end money launderer. This unique insight into the mind of a criminal allows financial institutions to see the vulnerabilities and risks from a new angle. Alex advises a large number of organisations with regards to their AML compliance programmes and has lectured extensively in the UK and across Europe.
EXPERIENCE
• Successfully delivered AML training workshops to a large banking group with over 4000 employees
• Advises money service bureaus, banks and regulated businesses on their AML risks
• Operated in a covert capacity in various operations across the UK, portraying the role of a money launderer amongst many others
• Involved in many high profile investigations involving trade based money laundering and sector focused laundering
• Advised leading organisations on the financial crime risks and vulnerabilities impacting their business
• Delivered training to multiple financial institutions and developed staff knowledge of AML across over 100 organisations to date
• Leading the AML team at one of London's top casinos, handling high risk members and overseeing the due diligence of the business customer database
• Advised a major bank in regards to their AML fine and enforcement action on best practice moving forward
• Involved in various counter terrorism and AML Law Enforcement operations across the UK
Montenegro in the focus at the inaugural European Gaming Congress (EGC) with Tatjana Scepanovic (Montenegro Bet)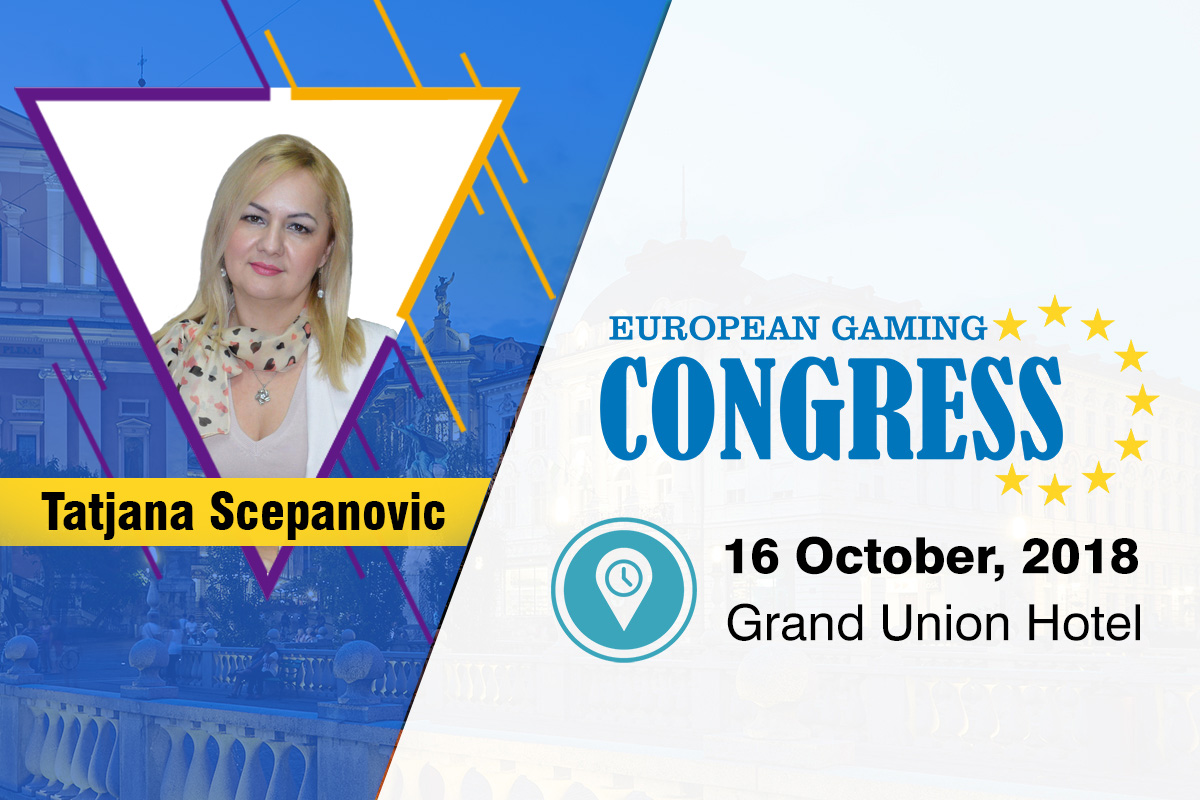 Reading Time:
3
minutes
Ljubljana – 21 August 2018 – Montenegro features several amazing casinos. Best ones are on the Montenegrin Coast. When it comes to online gambling, well it's a different animal.
Online gaming has been legal in Montenegro since October, 2011, and the Games of Chance Administration, the main gaming authority, started issuing online gaming licences in January, 2012.
To attract more investors, the Government of Montenegro made the procedure simple with minimum capital requirements imposed. Operators who get an online gaming licence in Montenegro can offer all forms of entertainment including slots, sports betting, Poker and other card games, live casino as well as other web-based games of chance. The only form of entertainment that is excluded is lottery.
A licensing package costs are between €25,000 for the first year while the renewal of the licence costs €15,000. An income tax rate is 9%.
There are certain advantages of getting an online gaming licence in Montenegro and one of them is that is allows operators to cater to the international market. However, when it comes to players' interests, some of these advantages can be perceived as disadvantages.
During the inaugural edition of European Gaming Congress, Ms Tatjana Scepanovic will share her insights and give her expert opinion about the gambling industry in Montenegro and its potential investment opportunities.
Tatjana will join Zoran Puhač (European Organization for Gaming Law -EOGL) in the "Highlighting the Balkans and Southeast Europe" panel discussion, a panel in which more speakers will be announced soon.
About Tatjana Scepanovic
Tatjana holds degrees of Bachelor of Economy and Specialist in Marketing Management. I have been involved in the field of the games of chance since 2001, and I have been serving as Secretary General of Montenegro Bet since 2012. In addition to my engagement as the Secretary General, I also perform tasks of accounting, tax consulting, financial forensics and other areas related to the successful and legal operation of the company in general. In addition to promoting socially responsible organising of the games of chance, as the Secretary General I actively participate in following the legal regulations as well as in the drafting of proposals that can result in the improvement of the business environment.
Montenegro Bet is a representative association of the biggest organisers of the games of chance in Montenegro. The Association is a full-fledged member of the EUROMAT and EOGL, and in addition to being a member of all relevant Montenegrin business associations, it is recognised as being the first organisation to apply the principles of socially responsible organising of the games of chance in Montenegro.
Make sure you register your seat in time to benefit of the great lineup of speakers that will share their knowledge for operators and industry connected companies about France, Spain, Italy, Malta, Portugal, Slovenia, Austria, Croatia, Serbia, Montenegro, Greece, Bosnia and Herzegovina, Liechtenstein, Monaco, Netherlands and Belgium.
The inaugural edition of European Gaming Congress which will be held on the 16th of October at the Grand Union Hotel in Ljubljana and will bring together industry experts from all over Europe and create a platform which will enable both networking and learning at the highest quality.
You can view the full agenda on the following link.
Full detail about the event can be found on the official website of the event: https://europeangamingcongress.com/
Make sure you grab your seat as the seats are limited to 100 registrants!
Romanian Gambling Industry update with Cosmina Simion (NNDKP) at CEEGC Budapest 2018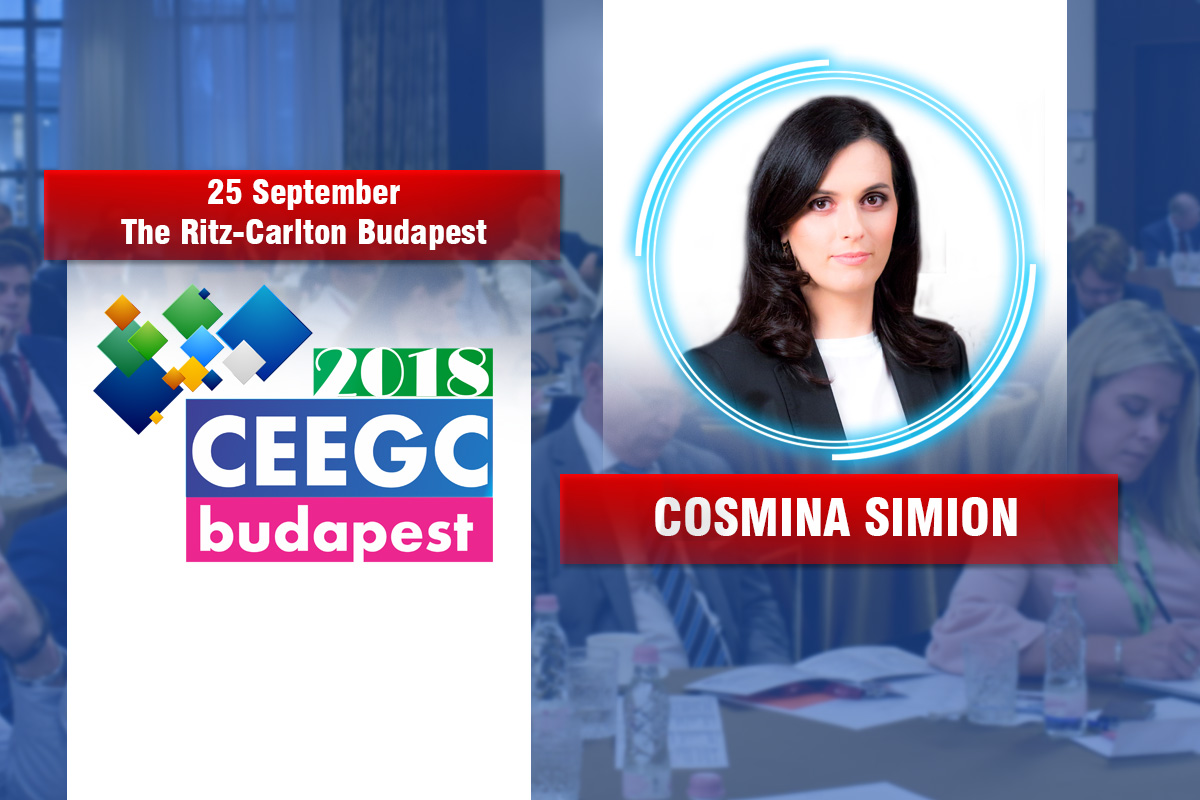 Reading Time:
2
minutes
Budapest – 20 August 2018 – Since the regulation of the Romanian gambling industry, most of the large brands have obtained licenses to offer their services on the territory of the country. There is no doubt that the industry in the region is booming when it comes to licensing, but what makes the Romanian markets so popular among regulated gambling markets in this part of Europe.
We are honored to announce the latest speaker who will join the "Focus on Eastern Europe" panel discussion and share the insights of the Romanian gambling industry.
Cosmina Simion (NNDKP – Nestor Nestor Diculescu Kingston Petersen) an expert, who is often quoted in the industry portals and magazines and has extensive knowledge about the up and downs of the gambling industry in Romania compared to other jurisdictions.
About Cosmina Simion
Cosmina Simion co-heads the Gaming and Consumer Protection & Advertising practices of NNDKP, a preeminent business law firm in Romania. In addition to the gambling industry, her practice focuses on IP/IT, media & entertainment and online industries, having acquired a strong expertise in these fields in her 19 years of professional activity.
In the gaming field, her experience encompasses the full range of regulatory and operational gaming aspects, assisting betting and gaming operators, software & platform suppliers, financial services providers, auditors & certifiers, industry relevant associations or marketing affiliates.
Cosmina has also been actively involved in the review and drafting of the gaming legal framework (primary and secondary legislation), including representing clients before the Romanian regulator.
Previous coordination roles include heading the IP, media and technology practice of a Tier 1 global law firm, and acting as an in-house counsel at a US media group.
Cosmina is acknowledged as Leading Individual in the field of Gambling law by Legal500, being the only Romanian lawyer included in the highest band of the rankings.
She is a General Member of IMGL.
Make sure you grab your seat in time and attend the most prestigious boutique style gaming event which gathers C-level executives yearly in one of Europe's most visited city. Register here!
You can browse the full agenda and already confirmed speaker list on the following link.
U.S. Gambling Market Opportunities debated at CEEGC 2018 in a special IMGL MasterClass with Jeremy Kleiman (Partner at the New Jersey law firm of Saiber LLC)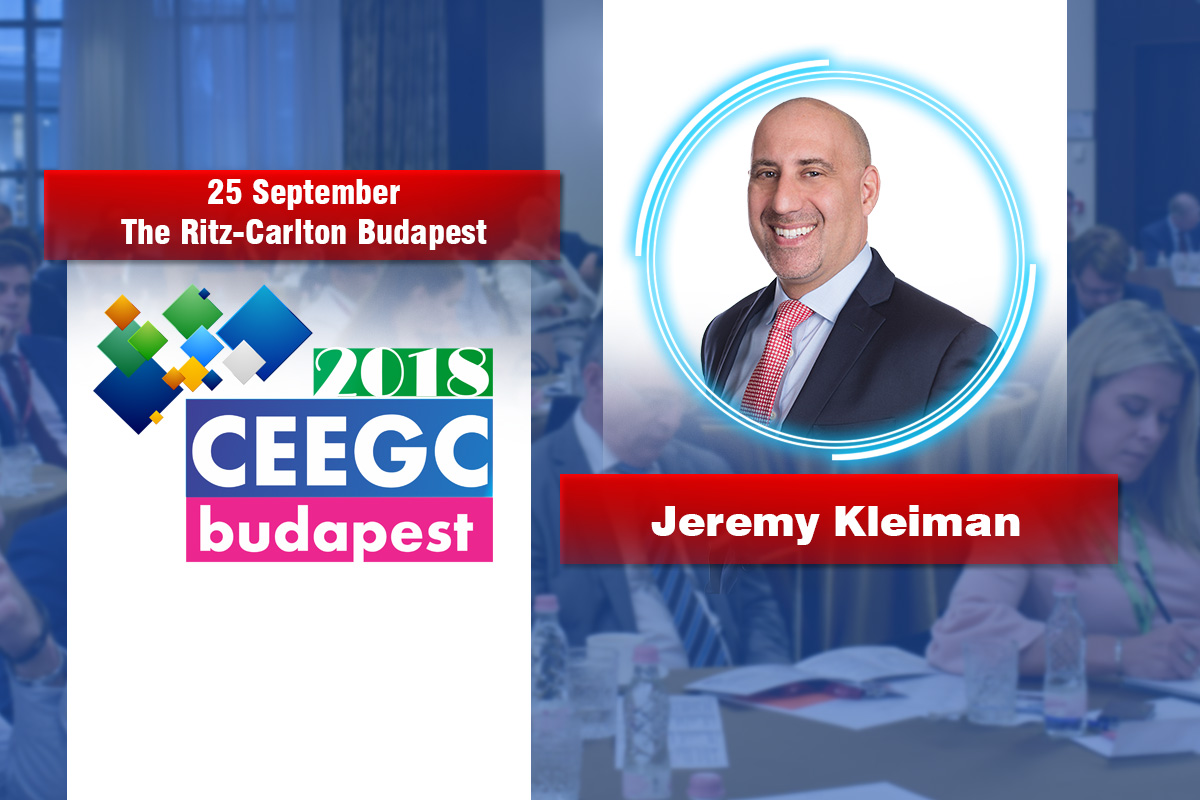 Reading Time:
3
minutes
Budapest – 16 August 2018 – The industry portals are full of news about the gambling industry in the U.S. and this flood of data started when the Supreme Court paved the way for gambling to become legal nationwide.
The online and land based gambling industry is incredibly vast and sophisticated through the whole of Europe. Thus, investment in the U.S. market by overseas companies is a certainty and some are focusing really hard on it.
While this will make the market more competitive, the U.S. market poses a few unique challenges. For example, many gambling companies won't necessarily know how to properly launch the U.S. market with new products. Gaining the insights necessary to succeed starts at the top with a strategic plan that's driven by advanced technology.
As mentioned earlier, the IMGL MasterClass™ – US Market – Gold Rush or Opposite for European Operations (panel discussion) is the result of the extensive debates and talks, which leave many questions un-answered by European operators. That question being, expanding through Europe or aiming for the American dream.
We are honored to announce that Jeremy Kleiman, Partner at the New Jersey law firm of Saiber LLC, will join the IMGL MasterClass and share valuable insights as an "inside expert" of the market.
About Jeremy Kleiman
Jeremy Kleiman is a partner at the New Jersey law firm of Saiber LLC and a member of the firm's executive committee.  His law practice focuses on gaming, regulatory and business law, representing casino operators, gaming equipment manufacturers, technology providers and financial institutions involved in the gaming and lottery industries.  He specializes in gaming-related corporate, regulatory, licensing and compliance matters, with an emphasis on the online and mobile gambling and sports betting industries.
Prior to rejoining the firm, Jeremy served as Executive Vice President, Regulatory & Business Affairs for Coastal Development, LLC, a developer, investor and operator in casino resorts and racetracks.  In that role, he was responsible for the company's legal affairs, government relations and compliance functions, as well as sourcing, negotiating and executing on a number of business transactions.  Jeremy's background and experience on the business side of the gaming industry uniquely positions him to counsel and advise clients on transactional and regulatory matters while understanding the clients' business objectives.
Jeremy had previously been a member of the Firm and head of its Gaming Law Practice Group prior to his time at Coastal Development.  He advised financial institutions, gaming equipment manufacturers, lottery providers and casino operators on all matters related to licensing, compliance and other regulatory matters.
Jeremy is a co-founder and director of iDevelopment and Economic Association (iDEA), an industry association seeking to grow jobs and expand online interactive entertainment business in the United States through advocacy and education.
Jeremy serves on the Board of Trustees of the International Association of Gaming Advisors, is a past Chair of the Casino Law Section of the New Jersey Bar Association, and is a member of the International Masters of Gaming Law.  He is a frequent panelist at gaming industry conferences.
Make sure you grab your seat in time and attend the most prestigious boutique style gaming event which gathers C-level executives yearly in one of Europe's most visited city. Register here!
You can browse the full agenda and already confirmed speaker list on the following link.
Quotes about CEEGC Budapest from attending delegates
Rafal Nowak – iGaming Sales Director at Mobiyo
"A week after the Budapest Gaming CEE conferences, I'm still discussing the topics brought up there with fellow delegates. Thank you Zoltan Tundik for organizing an informative an well shaped event on this, often underestimated iGaming territory and good luck with the next one!"
Roy Pedersen – CEO & Chief Editor at All In Translations
"For All-in Translations' 10 Year Anniversary Tour we decided to attend more smaller conferences. Zoltan and Betty are much of the reason for this. They have a unique way of giving a personal touch to the events they organise while at the same time keeping them highly relevant. CEEGC Budapest was another great example where we felt truly welcome, and at the same time it was great for business."