Techniche, IIT Guwahati partners ESFI to launch mega esports event as part of their annual fest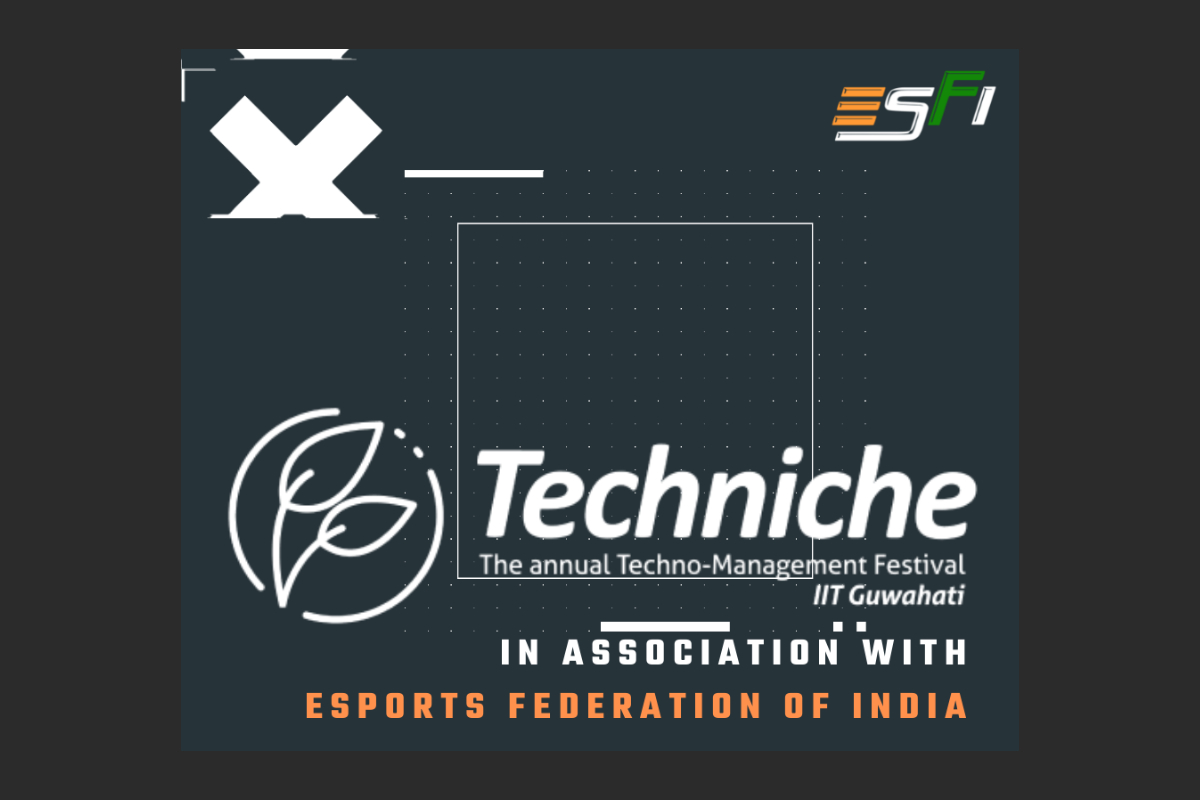 Reading Time:
2
minutes
The Indian Institute of Technology, Guwahati (IITG) is all set to host the 24th edition of their annual techno-management festival – "Techniche" and the rise in esports popularity has prompted the organizers to initiate a special esports festival, titled as "Funniche" as part of the main festival in collaboration with the Esports Federation of India (ESFI). While the event will be IITG's maiden experience to engage with esports, the event is scheduled from June 1-14, 2021.
The event will see popular esports games like Valorant, Rocket League being played by the participants and Online Chess has also been included keeping the rise in popularity for the chequered game in India. Valorant, which is fast catching up with the fancy of the esports players in India, will see four rounds followed by the knockouts. Alongside the esports titles, fun trivia based on web series, TV shows and movies will also be included to keep the audience and participants engaged.
Commenting on the partnership, Prof. Chivukula V. Sastri, Chairman of Technical Board, IIT Guwahati said, "Techniche IIT Guwahati is pleased to partner with ESFI to launch their first-ever Esports festival in India. This festival aims to foster and motivate young Indian minds and ignite competitive spirits despite being at home. The main motive of including esports was to boost the morale of the bright young brains and to develop the culture of Esports among our students."
IITG were the first ones to conduct India's first virtual techno-management festival last year during the lockdown and it was a big success and with the rise in popularity of esports, it is expected that the first edition of "Funniche" will redefine the whole concept of the virtual annual festival and also raise the bar of excitement around the festival.
"We aim to boost the Indian Esports ecosystem by promoting, encouraging and educating the younger generation and I am confident this partnership is a concrete step towards that direction. We aim to initiate an ecosystem where esports thrives without any limitations. I personally believe, our recent association with IITG, which hosts one of the most inspiring fests, will support us to fuel interest and awareness among the participants about the world of esports and who knows we have to get one of our future Champions amongst these IIT students," Lokesh Suji, Director, Esports Federation of India & Vice President of the Asian Esports Federation (AESF) said while commenting on the expectations around the first edition of the "Funniche".
The Convenor of Techniche IIT Guwahati, Shubham Singh, further added, "Team Techniche is very excited to host an esports event for the first time. We have put a lot of thought into this and feel that it would be a great way for people to connect and get a competitive feel while being at home despite the pandemic."
Techniche has always been a favourite in the festival circuit and the upcoming edition will surely be of no exception and the esports festival "Funniche" promises to be the showstopper for this edition.
World Esports Championship: CS:GO team to kick off India's campaign on December 2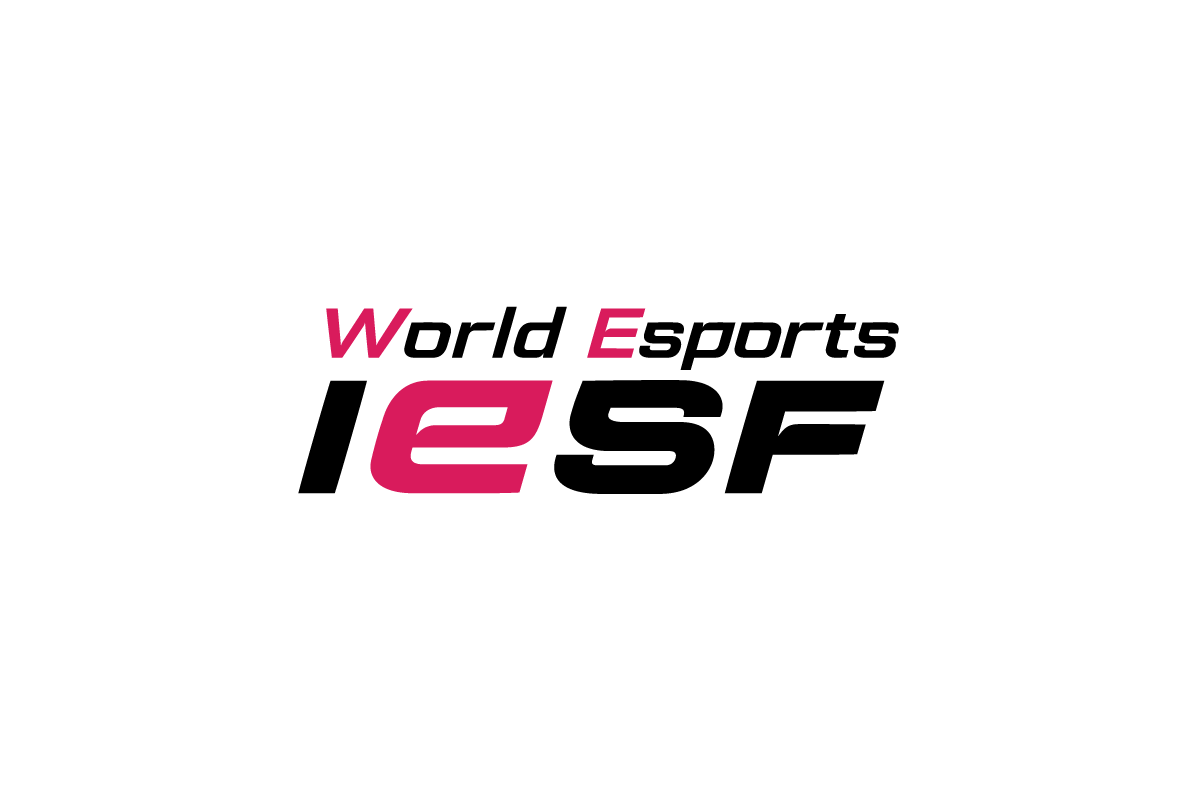 Reading Time:
3
minutes
The Indian CS:GO team will be leading the country's charge at the IESF's 14th World Esports Championship as they take on Tajikistan in their opener on December 2.
A team, comprising of skipper Ritesh Sarda (Defaulter), Shuvajyoti Chakraborty (Mcg1LLzZz), Anshul Adarkar (KiiLSwitCh), Hrishikesh Shenoy (Crazy_Gamer) and Harsh Jain (lynX) has been placed in the Group C along with Tajikistan, Team IESF and Chile. After their eighth-place finish in the last edition of the tournament held in Eilat, Israel, the team will be determined to clinch a podium finish this time around.
Team India CS:GO captain Ritesh Sarda said "It's been a great honour to represent India back-to-back in the WEC. We as a team are excited and prepared to play in the upcoming WEC starting next week in Bali. The world finals is going to be a huge spectacle. With the right mentality and proper grind, we have high hopes for the tournament and will try to bring the laurels to the country."
Organised by International Esports Federation (IESF), the upcoming 14th World Esports Championship will witness the participation of top athletes from over 120 countries, competing in six different Esports titles—CS:GO, Dota 2, Tekken 7, eFootball as well as debutants PUBG Mobile and Mobile Legends: Bang Bang Bang. With a massive prize pool of USD 500K (INR 4 crores approximately) up for grabs, the tournament will be conducted in Bali from December 1 to 12. Team India consists of the same athletes which represented India at the last World Esports Championship in Eilat and had won the National Qualifiers (NESC2022).
Besides CS:GO, India will also participate in the Tekken 7 and eFootball titles.
"This is another great opportunity post the Commonwealth Esports Championship for India's esports athletes to prove their metal. With Olympics also announcing "Olympic Esports Week", esports is inching towards its Woodstock moment; and medals in events like CEC, WEC will help in establishing India as a dominant-esports powerhouse' globally. This set of our athletes have great potential and we are confident that they will give a tough challenge to the world's best and emerge victorious and make our glorious nation proud. I wish them all the very best and look forward to see them triumph in their respective titles" said Yugal Kishore Sharma, Director of Esports Federation of India.
Hitesh Khorwal (Rcool) and Hemanth Kommu (Peshemak7) will represent India in the Tekken 7 and eFootball titles respectively.
Khorwal will battle it out against athletes from Pakistan, Bahamas, Venezuela and Palestine in the Group E and will be beginning his challenge against Lucius Antoine of the Bahamas on December 3.
The Indian's clash against Arslan Siddique of Pakistan on the same day following his opening game will be one to watch out for. Arslan has won the VSFighting X, Dreamhack 2022 and Combo Breaker 2022 titles earlier this year.
"I am really glad that I will be representing India in WEC this year, this feeling is adorable and I can't explain my emotions. WEC is always an arduous task for Tekken participants since our scene has progressed tremendously well and reached a new zenith. So it's a moment to cherish for me. It creates a perfect scenery of success for me after putting my blood and sweat into this game. This time I am more devised for the WEC. As a mountain to climb it already is, I feel confident as well as prepared for this. It's a great opportunity to prove my mettle against the literal virtuosos of the title and my body, soul and mind, is ready for it. Bring it on, Bali!" Hitesh expressed his excitement ahead of the World Championship Finals.
Kommu, on the other hand, will be competing against athletes from Kazakhstan, Armenia and Guinea in Group P. He will play his first match against Cheick Conde of Guinea on December 3.
"It's an amazing feeling and honour to represent our country at the 14th WEC. It's a huge opportunity for me to play at such a big event with the top players from different countries competing. I'm confident with my grind and will try my best to get the best results in the tournament and want to bring some glory from it back home." Hemanth said while expressing his thoughts on getting the opportunity to represent India in the world finals.
The group stage games for Tekken 7 will be contested in the best-of-three format and for CS:GO it will be in the best-of-one.
Following the conclusion of the group stage, the Top-2 teams from each group will progress into the next round in the CS:GO and Tekken 7 titles while for eFootball only the top team of the group will qualify for the next stage.
SuperGaming and Google Cloud Collaborate to Empower Game Developers with a SuperPlatform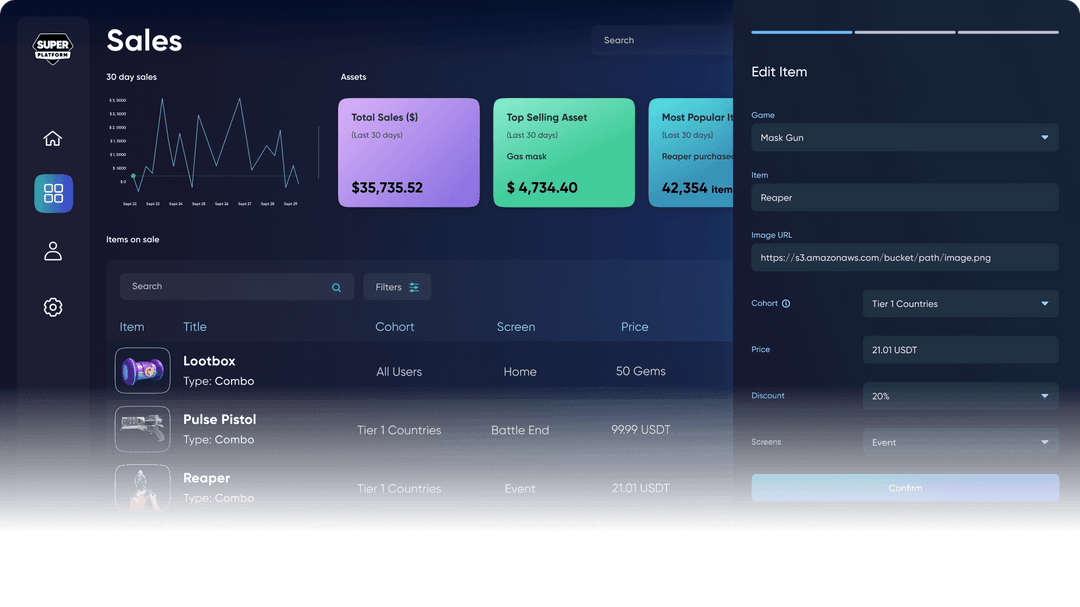 Reading Time:
2
minutes
Leading Indian game developer SuperGaming has chosen Google
Cloud to bring its best-in-class live-ops engine, SuperPlatform, to game developers the world
over. This will empower game developers to make better games with battle-tested cloud
infrastructure that currently powers all of SuperGaming's efforts. This includes PAC-MAN, which
has more than one billion downloads across all storefronts, and its multiplayer shooter
MaskGun, which has more than 65 million players.
SuperPlatform will run on Google Cloud and will enable game developers to manage live ops,
matchmaking, player progression, player data, analytics, monetization systems, server scaling,
sales, and merchandising. It also integrates with popular game development platforms.
"The SuperPlatform is at the core of what makes our games tick," says Roby John, CEO and
co-founder, SuperGaming. "It's been made by game developers, for game developers, and after
years of iteration, finesse, and supporting some marquee games like PAC-MAN, we felt it's the
right time to share it with more game developers. Google Cloud's reach, technical expertise, and
best-in-class infrastructure made it an obvious choice as our partner to bring this to market."
SuperPlatform is a SaaS (software as a service) and will be an ISV (independent software
vendor) running on Google Cloud, which provides secure, scalable, and sustainable
infrastructure that will enable more game developers to access SuperPlatform at scale.
"Gaming is a big focus for Google Cloud. We have scaled our global investments in this space
and are excited about the response we are getting from the market. " says Bikram Singh Bedi,
managing director, Google Cloud India. "Advancements like the SuperPlatform are welcome
additions to an ever-evolving ecosystem. With Google Cloud's infrastructure that enables
developers to build at scale and SuperGaming's pedigree in gaming, we can really drive impact
and innovation and see more games come out of India."
"By working closely with Google Cloud engineers and SDKs, a lot of our initial friction was
eased," says Navneet Singh Waraich, chief technology officer and co-founder, SuperGaming.
"One key for us and our SuperPlatform customers is choice, and the ability to migrate our entire
orchestration as needed for cost-effectiveness without disrupting the game client or server
integrations on the frontend. This was a major plus for choosing to build our current stack on
Google Cloud."
In addition to this, upcoming SuperGaming titles such as Indo-Futuristic battle royale, Indus and
Tower Conquest Metaverse Edition will also run on Google Cloud.
Asaa88 Appoints Rivaldo Vitor Borba Ferreira as Brand Ambassador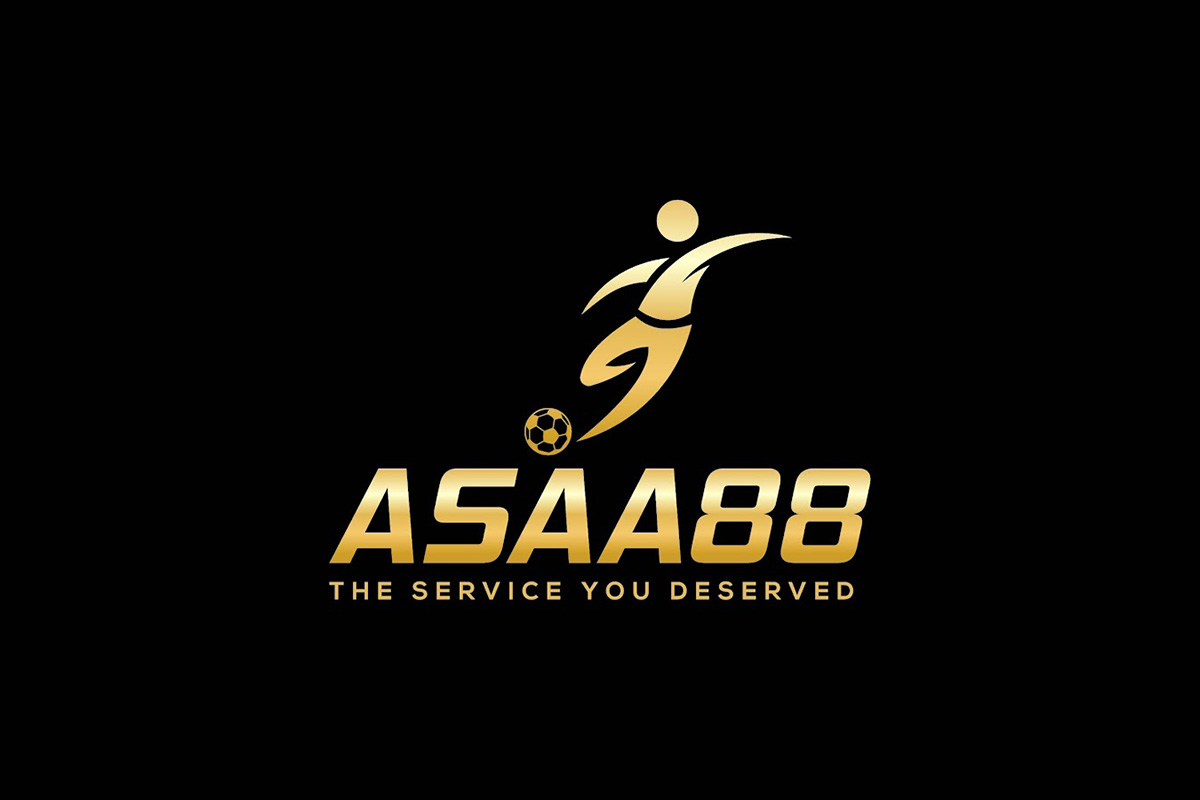 Reading Time:
< 1
minute
Online gaming company Asaa88 has appointed Rivaldo Vitor Borba Ferreira as its Brand Ambassador.
Rivaldo Vitor Borba Ferreira is a former professional footballer from Brazil. Rivaldo is regarded as one of the greatest football players of all time.
The agreement grants Asaa88 advertising rights to Rivaldo as Brand Ambassador for the entirety of the Firm's advertising and marketing campaigns in Asia, throughout which he will present across its major businesses. The partnership with Rivaldo strengthens Asaa88's core values, representing the company's commitment and dedication to expanding the brand's appearance and positioning it as the top gaming destination for all Asian players.
"I'm excited to start this collaboration with Asaa88 because they express my great love of football, and I'm looking forward to playing a role in their many plans to publicise the company to current and future players across Asia," Rivaldo said.
The General Manager of Asaa88 said: "We are excited to welcome Rivaldo to Asaa88, a man who shares many of the same beliefs as our brand and who is constantly looking for potential to achieve greatness. Rivaldo is a true sports exemplar who inspires fans worldwide to aspire for the highest levels of excellence. He is one of the most powerful and successful captains to have ever competed at the top standard of professional football. Rivaldo will support us engage our Asian potential users, and working with him as a brand ambassador is one of many exciting upcoming projects for Asaa88 in coming year."