Exclusive Q&A w/ Atlas-IAC CEO Sergei Efimenko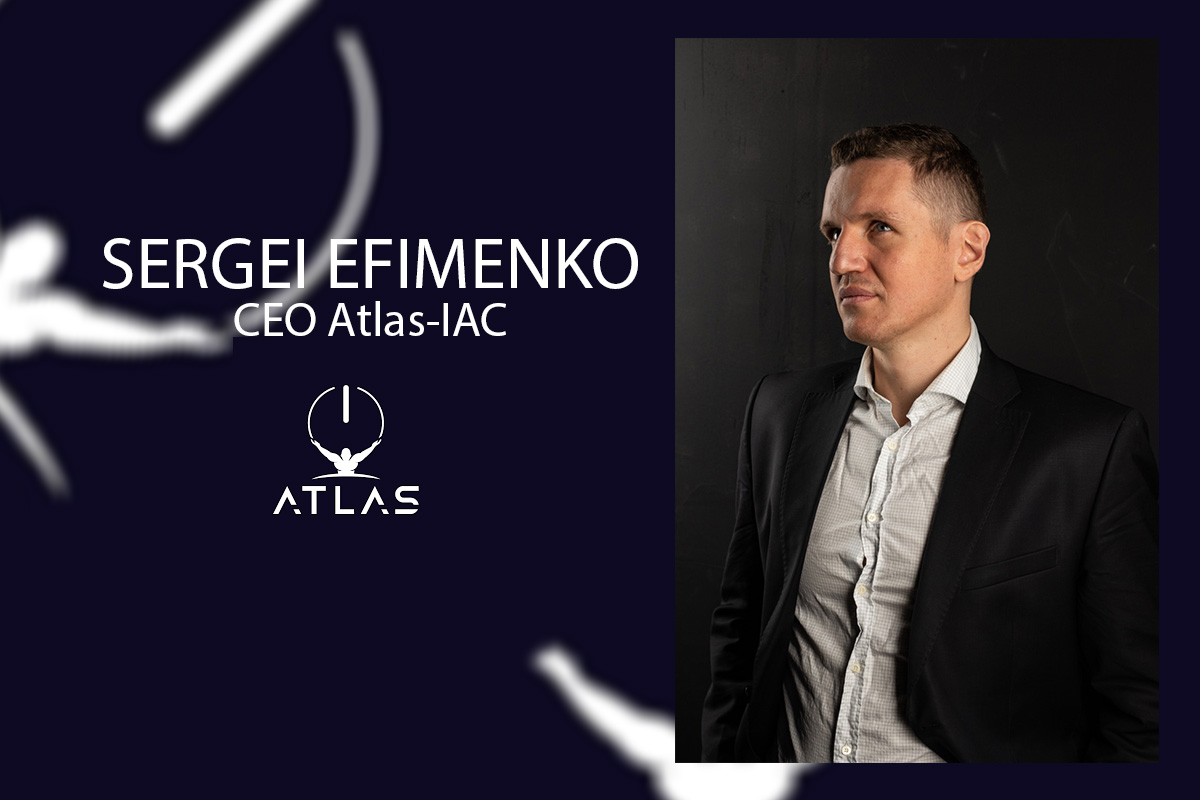 Reading Time:
8
minutes
Just a few weeks till ICE London 2023, what are you looking forward to at the year's defining industry show?
As you say, all roads and flight routes, at least to start to year, now converge on the ExCeL Centre in London for ICE in early February. We can't wait to set up shop at this must-attend event, and unpack our latest plans and progressive product portfolio at Stand S1-120. Needless to say, it's a timely tradeshow which invariably sets the tone for the remainder of the year. The Atlas-IAC team will be on site, walking the floors to greet old friends and meet new clients all week. As ever, it should be a lot of fun, but also a hugely informative summit at a time when the industry needs to put its combined minds and shoulders to the wheel to confront and navigate some pressing headwinds.
As such, ICE London represents a consequential think-tank as to how the industry can best provide operators and bettors with engaging, innovative betting experiences across some tent-pole, revenue-driving events this year. Add to that some excellent networking opportunities with senior peers to debate many of the most topical and pressing issues from panels and talks to the bar and tables of the Atlas stand. Whatever's on your mind: looming recession and the cost of living crisis, affordability checks, player profiling, the unfolding scene across the Americas or Africa, regulation closer to home, player engagement, retention strategy, acquisition and bonusing alternatives – it's always helpful and often illuminating to trade thoughts on broad plans and specific innovations with other industry leaders, in order that we can collectively converge on the best path forward and overcome the headwinds.
Atlas seems to be making some great strides in emerging markets of late. Is that your exclusive focus and what's coming next?
Ultimately, Atlas offers the sector's most scalable, flexible, and efficient sports betting and gaming platform. If that makes us the go-to platform for emerging markets, like LatAm and Africa (where we've done some excellent recent work and are just about to announce another deal with a Pan-African powerhouse) then so be it! But we plan on gaining traction across established, mature and new-regulating markets over time with our highly modular and agile solutions. Driven by live data, Atlas' highly automated software helps traders focus on value-added risk management decisions and eliminates the manual labour required to run most legacy systems, which you see more of in mature markets, as the result of entrenched deals. In time, those deals will end or evolve as more and more customers come to realise and value the provision of flexible and modular solutions to support any customer's bespoke operational strategy. On top of which, the Atlas CRM System also offers a fully automated marketing solution that allows operators to manage all of their marketing and communication activities with your customers from one place. These efficiencies of cost and scalability will win out over time, no matter where you set your scene on the global stage.
What are the unique challenges in Africa?

Quick or immediate access to funds, from deposit to withdrawals, is vital to making your brand the preferred wallet of any customer. That's a universal truth, not restricted to Africa. Instead, Africa differs in that more nuanced payment systems are required than in more developed countries, and the customer trust in any operator really hinges on their capacity to payout in timely fashion. Especially because customers heavily favour the BetBuilder / accumulator model of small-stakes-big-win scenarios. You have to localise your payment methods in many cases country-by-country in a patchwork assembly of needs across Africa which isn't too dissimilar to what you're seeing state-by-state in the US. That calls for unparalleled agility if you want to service Pan-African multiplicity as Atlas is already doing.
In essence, though, as with South America, you have to localise on Customer Support too. That's one area where automation can't currently help you too much. African players want to speak to a human, fluent in their native language and preferably dialect. And the User Experience of your site has to be familiar, so you can't reinvent the wheel for UX if you want to take on the leaders in any given territory. Ultimately, and again like LatAm (where the sleeping giant of sports betting in Brazil is soon to spring to life) Africa is a football-mad emerging market that is rich with possibilities and presents us with opportunities to build on our international expansion. As we continue to grow Atlas' incredibly modular B2B software division, deals like this highlight how our breakout proprietary technology is fit for purpose in emerging markets all over the world.
You're big on automation. But is machine learning genuinely a thing in sports betting? Are we still light years behind other tech-driven industries and if so how do you see us catching up?
I'm happy to say, though, that even our sector, which has traditionally been glacial in adopting the advances in tech of other industries, has made huge strides in the past 18 months – and happier still to relate that Atlas' innovation in this area has us at the forefront of disruption in what has historically been a copycat space, too often tied to cautious thinking or legacy systems.
Machine-learning is increasingly introducing generalizable tools that can adapt and improve their own programmatic code, giving operators the edge on the competition and a deep understanding of their customers. For instance, there's an old saying in trading that the further ahead of an event you bet, the shrewder you are likely to be as a punter. Needless to say, that's a generalization with many exceptions, but it does explain why operators relax their limits closer to the start time of any event (when most unknowns are known) so it's harder to steal an advantage. That said, the latest AI tech can probabilistically drill down on these "tells" (e.g. time/size of the bet, location, gender) across the board and effectively profile your customer within a few trades. It's a similar story with marketing and trading tools. Bonus abusers get weeded out, high rollers who got lucky early on get accommodated. You get the idea.
After all, we are creatures of habit. Whereas AI is simply a bigger-brained animal. As the trading algorithms kick in, the client-specific marketing strategy must inevitably follow, paving the way to a truly personalised experience for the punter. For any operator, the dream is to know their consumers from log-in. With Atlas's unique AI-powered platform and its accompanying tools, that dream is now a palpable reality. After all, personalisation in the sports betting industry is a word that has been used for a long time but has never become a reality. Now it's our ambition to steward the industry's evolution towards delivering personalised player experiences.
Does the trading desk still have in the future?
Yes. However, its role will necessarily change in step with the ground it concedes to automation. Essentially, though, its position as the nerve centre of a trading operation need not alter that much. It can still prove the assembly point of all these progressive feeds: advanced pricing, accurate modeling, scoring data, team and player updates, the weight of money, even opinion. Corralling all these inputs and distilling precise answers for risk management and trading strategies remains the challenge – whether a human being is at the controls, or merely overseeing the machine-learning equipment. Indeed, fresh services can sometimes emerge unexpectedly out of lightning progress. Verifiable tracking is one such new test for the trading desk, but it's also given it a new job as an integrity tool. Think of the data specialists or the sensitive market-models that now sit behind the tennis tours to guard against match-fixing – or at least flag it. Refining these tools and counting out the vagaries of human misdeeds and misinformation is the task for the brightest minds allied to the finest AI systems.
Why and how is well-placed in this domain of expertise?
We provide our own MTA (Managed Trading Service) and strongly believe in its advantages over any competitor, be they established or challenger. Our highly experienced trading team are backed up by a powerful and configurable Trading Platform which takes into account thousands of factors and data-points across sport, event, market, time (and much more) to deliver the best MTS available. Our in-depth MTS algorithms and associated tools are then cross-referenced with the data/profile of each user to ensure that we are serving the most appropriate odds at any given time. Not only can we set different pricing strategies per competition/event, we can also fully customise individual sportsbook instances to highlight/order key competitions and events all from the same back office system. Automation of our evolving algorithms constitutes the cornerstone of our MTS but we also understand a partner may desire anything from total outsourcing of management (cue our "risk free sportsbook" solution, already popular in emerging markets, where we underwrite any downside) to specific elements of control over the sportsbook. We seamlessly achieve this versatility with event/market odds and limits configurable per partner from our back office.
How about marketing and CRM – can AI tools be as effective in this domain?
The Atlas CRM System offers a fully automated marketing solution that allows operators to manage all of their marketing and communication activities with your customers from one place. As for Customer Relationship Marketing (CRM), our rules-based flows help create specific personalised communications with marketing targeted based on customer profiling and segmentation. Customers can be grouped into profiled segments based on site activity, betting behaviour, deposit regularity
and a host of additional characteristics. Typically suspected fraudulent users (arbitragers) and bonus abusers are grouped at one end of the spectrum and VIP users on the other. The Atlas-IAC platform allows for a different customer segmentation number to be assigned for each specific product vertical as well as an overall rating for each customer. Bespoke customer segmentation rules can be implemented for each client.
The heart of every CRM platform is the ability to drive the desired behaviour from individual consumers. This is done with a campaign management tool that allows our licensees to target specific customer segments with bespoke promotions. Unlike most sports betting services where one- size-fits-all campaigns are offered to the entire customer base, Atlas' advanced marketing campaign tool helps to maximise ROI on marketing investment by allowing for pinpoint accuracy to deliver generous promotional offers to the good quality customers while ensuring lesser-value clients do not receive offers that they could abuse.
Can you succinctly break down Atlas' areas of provision and their integration?
Sure. Firstly, the Atlas Seamless API is a service for existing gambling operators who need to bolster their product range to increase business performance. Whether you need a Sportsbook, Casino, Live Casino, Virtual sports or any other product, with one simple integration we can provide any product into your existing platform. Once integrated, an operator has full control over the look and feel of each product. Each product comes with a multifunctional back office, with an intuitive customisation module and CMS. One seamless API integration allows an operator to take advantage of all of the functionality within the Atlas CMS such as our powerful risk management and CRM tools.
As for our Atlas CRM System, it's a fully automated marketing solution that allows you to manage all of your marketing and communication activities with your customers from one place. Rules based flows helps create specific personalised communication with each client, identify and trigger client group communication, boost the numbers of a campaign through powerful tools for in-depth marketing analysis, predict a campaign's performance, and modify a campaign on the fly.
Its key features include real-time data collection and real-time triggered activities; unique content-creating tool for template management across any communication channel; client segmentation tool with myriad fine-grained triggers for client identification and grouping; messaging hub across all popular means of messaging and social channels
And finally, there's our aforementioned risk management tools. These make up a wide-ranging toolbox for fully automated identification and restriction of fraudulent customers, and responsible management of your good customers. You no longer need to employ a huge team of risk analysts to weed out the "sharp" or "at-risk" customers. As an operator, all you need to do is create your own policies and rules, setup and manage categories and criteria in the constructor. The rule-flow powered engine analyses the client's activities, and categorizes them for you. Core components include in-depth analytics which are mounted on over 200 triggers to manage client groups. Its two operational models are based on AML-scoring or trigger-based scoring and ably backed up by dedicated 24/7 support and training.
Andrzej Hyla: Let's break the ICE at booth N7-420!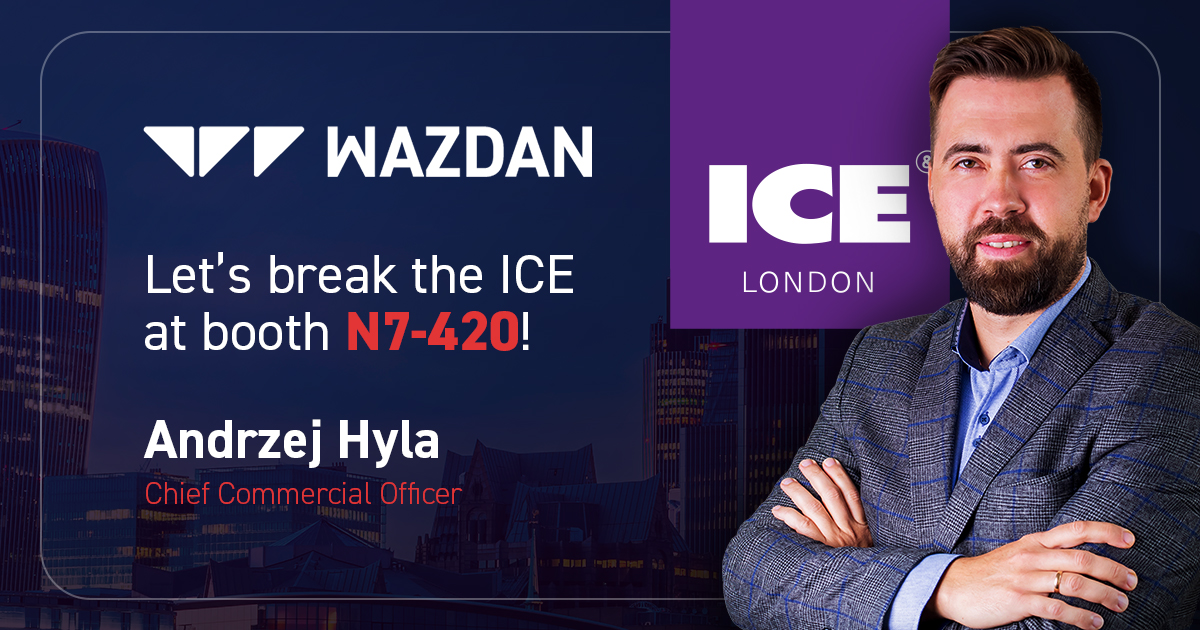 Reading Time:
3
minutes
Andrzej Hyla, Chief Commercial Officer at Wazdan, sat down with European Gaming to discuss its plans for the biggest trade show of the year.
Wazdan will be returning to ICE London 2023, what can we look forward to seeing at your stand this year?
We're very excited about our exhibition at ICE London this year, and we have many things in store for our partners. First and foremost, we look forward to welcoming visitors for a drink at our bar and showcasing our premium offering at our stand, N7-420. Delegates can expect to see both the latest and upcoming titles that are packed with innovative and engagement-boosting features , including: Power of Sun™: Svarog, Hot Slot™: 777 Stars, Hot Slot™: 777 Rubies, Hot Slot™: Great Book of Magic, Mystery Kingdom™: Mystery Bells, Hot Slot™: 777 Cash Out, Hot Slot™: 777 Coins, and 12 Coins™ to name a few.
Wazdan has also prepared a special surprise for our visitors, a Mystery Box Giveaway. Attendees can claim a Mystery Box here and get a special coupon that entitles them to receive some amazing prizes, such as exclusive merchandise, Apple AirPods, fine spirits including Glengoyne 30-Year Old Highland Single Malt Scotch Whisky, and even a chance to go on a luxury trip!
We're very much looking forward to showing off Wazdan to the world and meeting our dear partners.
How has Wazdan been preparing for the event?
As always, it's been a busy time at Wazdan as we always do our best to put on an excellent exhibition for our visitors. We've been working hard to enhance the in-game features and to perfect the  games' design to ensure they're ready for action on the big day.
Meanwhile, Wazdan team is preparing for the show by scheduling meetings with our partners, as well as getting the gifts ready for the Mystery Box giveaway.
We are also being kept busy with two awards ceremonies. Firstly, our top-performing 9 Coins™ slot has been recognised and shortlisted for the Global Gaming Awards, with the awards ceremony being held on the 6th of February. Additionally, the Online Sports Betting Operator category is being sponsored by Wazdan, and Michał Imiołek, our CEO will be a part of the judging panel for the entire event. Wazdan has been also nominated in two International Gaming Awards (IGA) categories, which results will be announced at a prestigious ceremony during the week of ICE London 2023.
Following a string of new games in January, can you tell us a bit more about the upcoming releases you have in store?
We started off this new year with amazing titles that are getting recognised already. The Power of Sun™: Svarog slot, which features the popular Hold the Jackpot bonus round, as well as our flagship engagement-boosting Cash Infinity™ and Sticky to Infinity™ tools, has been shortlisted for the One to Watch Award by SlotsWise. Last week we've also released a new retro title, Hot Slot™: 777 Stars, which attracts players with a thrilling 9 Stars Jackpot and sets the path for the new editions of the series.
Since the Hot Slot™ series proved to be a tremendous hit with players when it was released last year, we have prepared a number of new impressive classic slots. These include an easy-to-understand Hot Slot™: 777 Rubies with four Jackpots that are easier to hit thanks to the Magic Respin feature, as well as Hot Slot™: Great Book of Magic with entertaining Free Spins with Expanding Bonus symbols and engaging Collect to Infinity™ and Sticky to Infinity™ mechanics. Coming next will be Hot Slot™ 777 Cash Out and Hot Slot™: 777 Coins, both with a brand-new Cash Out feature.
We've also got a surprise in store for players with Mystery Kingdom™: Mystery Bells, which offers some ultra-engaging features like Cash Infinity™, Hold the Jackpot, and the innovative One Click to the Grand Jackpot mechanic. Rounding off our new releases we've got a return of Cash Infinity™ in 12 Coins™, as a new addition to our top-performing game series.
Wazdan has already outlined its exciting roadmap for the first quarter of this year, what else can we expect in 2023?
This year we really want to focus the operator's attention on Wazdan's Cash Drop and Mystery Drop promotional tools which have proven to deliver great results.
During ICE, we will also be inviting operators to join our network promotions which include an eye-catching prize pool of €1,000,000, fully covered by Wazdan, as well as full technical support, all marketing assets and graphic materials, and a free opt-in. The whole setup is in our back office so there's no effort required on the operator's end.
With our Mystery Drop promotions, players will be able to win instant cash rewards in our top-performing slots, including 9 Coins™, Burniing Sun™, Magic Spins™, Power of Sun™: Svarog, and Hot Slot™: 777 Crown. As a supplier of premium games, we feel it is important to captivate players with new engaging content and promotional tools and that will remain a priority for us as we tackle 2023.
Roundtable: The future of cryptocurrency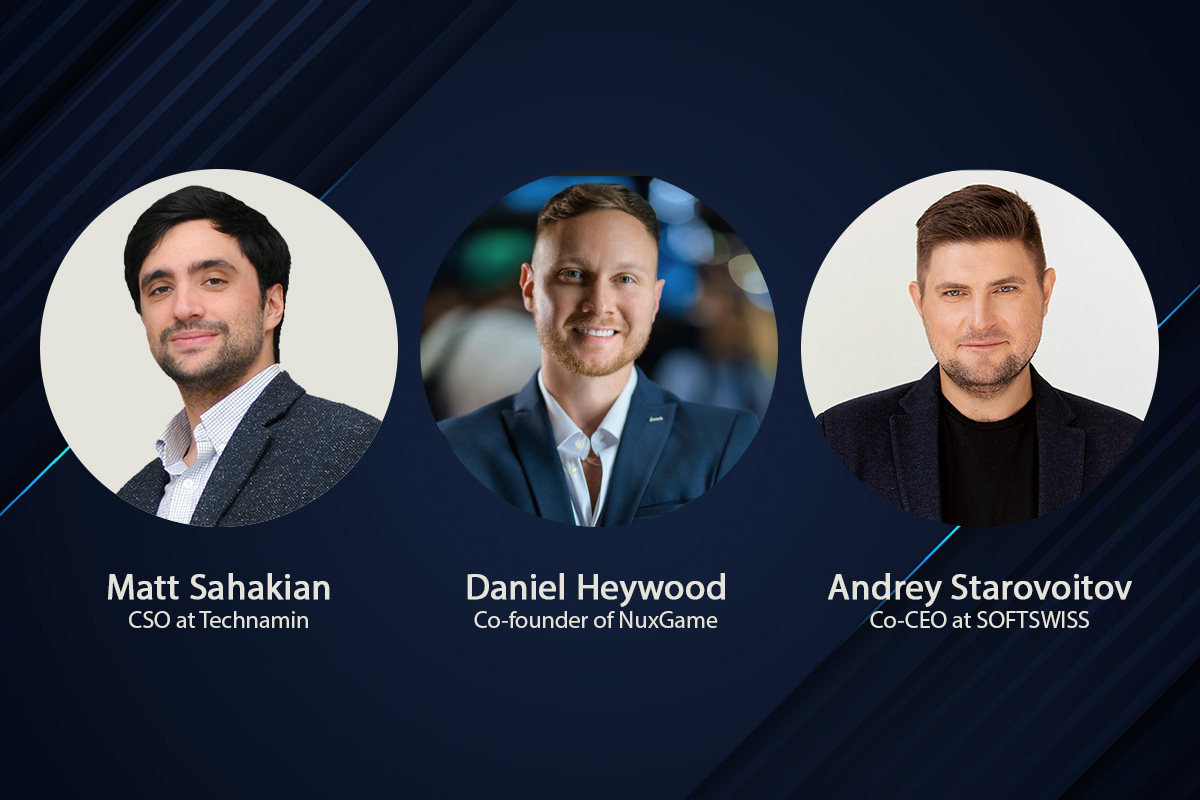 Reading Time:
5
minutes
Cryptocurrency has really taken off over the past few years within the iGaming industry and has established an important foothold in the world of online casinos.
We spoke to Andrey Starovoitov – Co-CEO at SOFTSWISS, Daniel Heywood – Co-founder of NuxGame, and Matt Sahakian – CSO at Technamin, to talk about what the future holds for cryptocurrency and why it is now a hugely vital part of the industry.
How widespread is the use of cryptocurrency in online casino and sportsbook and does it have mass appeal?
Andrey Starovoitov (AS): The use of cryptocurrencies in gambling is a sustained trend that is only getting stronger from year to year. Today, we can see a certain segment of crypto casinos getting a strong foothold and taking over a considerable market share. Crypto casinos are certainly a flagship of our client portfolio along with major fiat casinos. In terms of figures, cryptocurrencies have grown 10% year-on-year to make around 35% of the SOFTSWISS turnover. This is an evident growth indicator on the back of the major coin price volatility, which shows a gradual progressive increase of player interest in this type of deposits.
Daniel Heywood (DH): There has been significant uptake in cryptocurrency adoption in various industries in recent times, including finance, IT, e-commerce and more. Additionally, outside of its use in the corporate world, it has been championed by thousands of private citizens who regularly use cryptocurrencies. This is a far cry from the image crypto had only a few years ago and serves as a testament to its growth.
Matt Sahakian (MS): I think that at this point, crypto is inseparable from our industry. Most reputable online casinos are now offering crypto payment methods and the ones that are not doing so, surely have it in their short-term roadmaps. Online sportsbooks jumped in on the trend a bit later than online casinos, but are certainly catching up as we see the rise of crypto sports betting in the industry.
What are the biggest advantages of using crypto for operators and players when placing wagers online?
AS: First of all, operators gain access to a whole new younger audience which generally does not overlap with the traditional fiat casino segment. The use of cryptocurrencies often gives a certain level of anonymity, which, in turn, attracts VIP players and high rollers.
On the level of operations, all crypto casino metrics such as acceptance rate, conversion rate and others are much higher compared to those of fiat casinos. For instance, the SOFTSWISS acceptance rate (successful to attempted deposits ratio) is 99% for cryptocurrencies.
All of the above is just a smidgen of the benefits from using crypto in iGaming. The main advantage is that crypto is an ever-growing trend we've been observing over the last five years.
DH: There are lots of benefits for both players and operators, with the speed of transaction being the most obvious. Because there is no intermediary involved in the transaction process things can be completed far quicker and with fewer steps involved, in comparison to traditional payment methods. The added – and significant – spin-off from the removal of that intermediary is the subsequent lowering of fees, making the process more streamlined and cost-effective.
MS: The foremost advantage is the added layer of security that these currencies bring, thanks to the blockchain technology they are based on. Security is always of paramount concern to both operators and players, and crypto puts both minds at ease. The decentralised nature of these currencies also amounts to higher degrees of anonymity which players prefer when it comes to their information and transaction history.
In which markets are a cryptocurrency solution particularly relevant?
AS: In fact, when asked which is the most popular market for cryptocurrencies in gambling, at SOFTSWISS we highlight that crypto falls into a separate new market. And it makes sense, as the differences between the crypto and fiat audiences are quite significant – the demand for transaction processing speed, availability of provably fair technology games, high game limits and even top game lists are totally different in these two segments. In general, the geography of crypto gamblers is pretty vast – Canada, Germany, LatAm (Brazil, Mexico, Argentina), and Asia.
DH: Cryptocurrencies are relevant across the world. There is no market in which they're not playing an increasingly important role. However, they are aiding in the expansion of the iGaming industry in developing countries in particular. This is mostly due to the strict banking rules and restrictions within these jurisdictions that cryptocurrencies remedy.
MS: We're seeing the Asian market as well as certain areas of the LatAm market embracing crypto, along with Africa and the USA. Mexico is also big on blockchain, being included in the top 50 countries where crypto is most popular. Countries like Greece, Denmark, Sweden, Romania, and the UK are also joining in on the trend.
Is it all about Bitcoin, or are other cryptocurrencies commercially viable?
AS: Indeed, we are observing new coins ascending against a gradual Bitcoin decline in the crypto basket, but this does not mean that it is the Bitcoin that is losing its appeal but rather that other cryptocurrencies are gaining momentum as a gambling deposit method. According to our partners' research, customer interests are shifting towards "stable coins". Facing the crypto winter, most crypto traders have already sold the most volatile cryptocurrency as we are living in the "cash is king" times. USDT is the leader amongst stable coins, followed by BUSD. As a result, in 2022 we saw that Bitcoin was not the ultimate GO-TO choice for payments. But don't get me wrong, it is still huge as only Bitcoin offers indisputable decentralisation and freedom of payment. It fell from 65% to 49% in transaction count on average, but marks much lower levels for new casinos with a younger player base.
DH: Bitcoin is of course the obvious leader within cryptocurrency, but there are an increasing number of options for both players and operators. Clients are using an increasingly diverse range, featuring projects such as Ethereum, Solana and Tether and others in order to offer the widest range of payment choices available.
MS: There was a time when Bitcoin was stealing the thunder in the world of crypto. However, that's not the case today. There are nearly 10,000 active cryptocurrencies out there. Granted that not all of them are as popular or even used, many of them like Ethereum, Binance USD, Dogecoin, Tether and XRP are just as popular with bettors as Bitcoin. That's the thing with these currencies. You never know which one is going to take the lead.
What does the future hold for using сrypto in online gaming? Is it a passing trend or here to stay?
AS: Overall, despite the volatility we are observing, the crypto gambling segment and its audience will continue to grow, as it is the speed, simplicity, and a certain level of anonymity that players value most in cryptocurrencies. We can clearly see an increasing interest in this niche, and a growing number of operators, including top tier ones, are adding crypto to their payment methods.
DH: Cryptocurrencies are categorically here to stay; by now I'm certain most can agree on that. As the crypto industry evolves, new and more innovative solutions are emerging and are competing for their "15 minutes of fame." This in turn drives more innovation. A few of these are no doubt just a passing trend, yet some will stay with us long-term and become part of the furniture in the industry.
MS: When Bitcoin was released as the first open-source software and blockchain currency back in 2009, many people thought it would be a passing trend. It has been more than a decade now, and look where we are with these currencies today. Much like any other phenomenon, it is impossible to tell where crypto is going, but a decade-long popularity and expansion are clear indicators that this is a journey which we must follow closely.
Exclusive ICE Preview Q&A w/ Ivan Kravchuk, Chief Executive Officer at Evoplay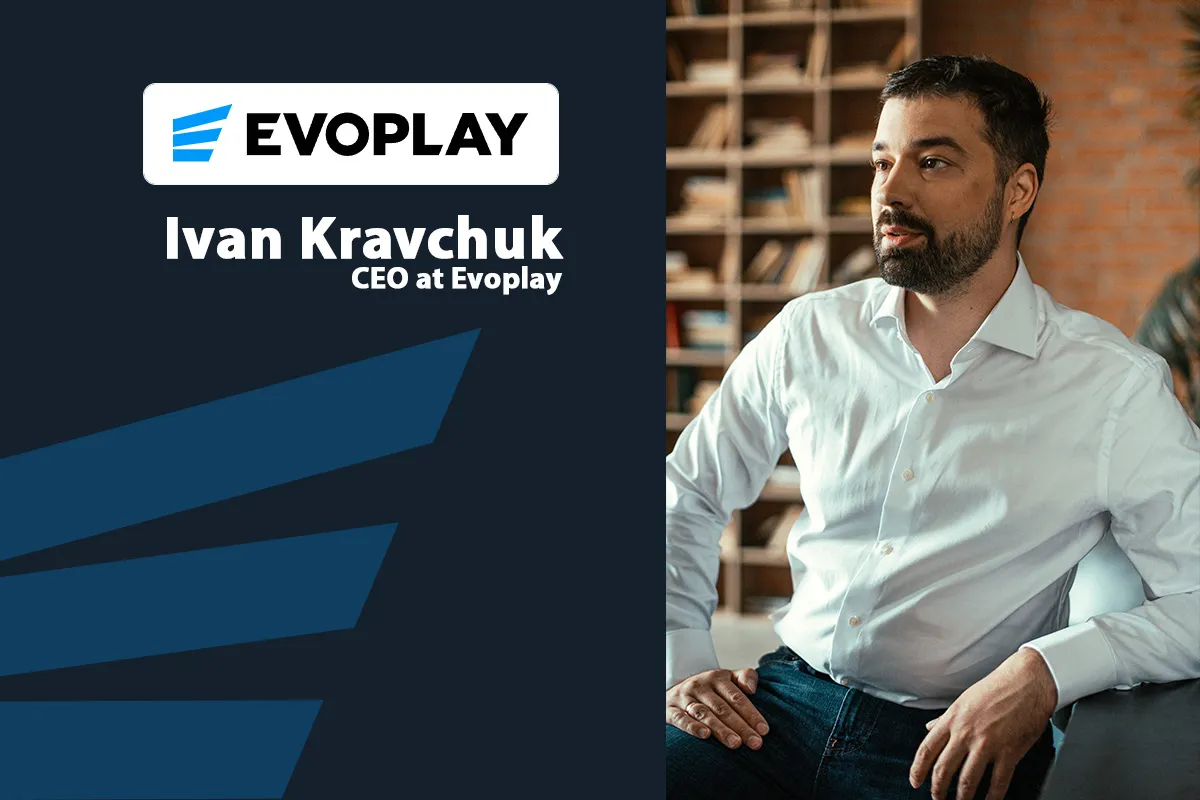 Reading Time:
3
minutes
Before we get started, congrats to Evoplay on an absolutely fantastic 2022 with high-profile deals with the likes of Relax Gaming, Bragg and Novibet! Can you talk us through the deals and how much it means to you as a company?
2022 was definitely a success for Evoplay! Even though it was still one of the most challenging calendar years, given the war in Ukraine. Our fantastic product creation and business development trajectory allowed us to reach new heights and enhance our position as a leading iGaming developer, so much so – we won multiple awards for our work.
Meanwhile, partnerships with top-tier companies proved once again that Evoplay titles are welcomed by the industry's biggest and best. It truly motivates us to continue impressing our peers with innovative high-tech entertainment that inspires and engages a remarkably broad audience.
Looking to ICE in a few weeks – we're sure your team must be excited to attend, what have you got in store for delegates, and what can visitors to your stand look forward to?
ICE London is one of our favourite meeting points, we enjoy liaising with industry leaders and like-minded associates. It's always a great pleasure for the Evoplay team to visit London and catch up with both current and potential partners.
This year, we've upgraded our stand to make it in-sync with our next-generation vision. It perfectly complements our finest titles and solutions, so make sure you drop by our N6-150 stand when you arrive – especially if you're on the lookout for exclusive and cutting-edge products to enhance your offering, we've got it all!
Looking back at recent years, Evoplay has really made a name for itself as a standout supplier with next-gen titles such as Star Guardians and Dungeon: Immortal Evil, what's in the pipeline for 2023, and what kind of titles can we soon see?
We're well known for our world-class games, and we're set to continue establishing our brand towards this direction. We're already working on a new flagship game and a variety of other exciting gaming products that will no doubt shake up the industry even more than we have done so already.
In 2023, we'll be focusing on both instant games and slots, making sure we reinvent these verticals with gamification layers and even more exciting mechanics. In addition, we're pleased with the response our Penalty Shoot-out, Penalty Series and Football Bet titles have received, therefore, we're also looking forward to continuing with the world of football.
Onto game development – given your extensive experience in the industry – how much do you see trends changing in the year ahead, and what are next-gen players looking for right now?
With a new generation of the audience arriving into the world of gambling, it's our task as a game developer to meet the demands of this emerging demographic. It's also important to bear in mind that these younger players are quite familiar with digital entertainment, as they consume so much already through Netflix, video games, TikTok and Youtube. As a leading supplier, you really need to place importance on targeting the difference between generations.
Next-generation players have proven to be quite picky and often choose state-of-the-art games that offer supreme quality. At Evoplay, we're constantly diving into player research and analysis to find out what more we can do and how we can please a new audience, and we're passionate about what we do.
Last but not least, prediction time for our European Gaming readers! Which key markets on the continent should we be looking at this year, and which regions hold the most potential?
Speaking about our development strategy, it includes Switzerland, Mexico, Portugal, the Czech Republic, Greece, Spain, Canada, and the Nordic countries, with a primary focus on Finland. LatAm is another region to continue establishing our presence, as we saw a remarkable 560% Bet Sum increase in 2022. So, be ready to find Evoplay's outstanding products on many platforms worldwide!