4 Awesome Poker Strategies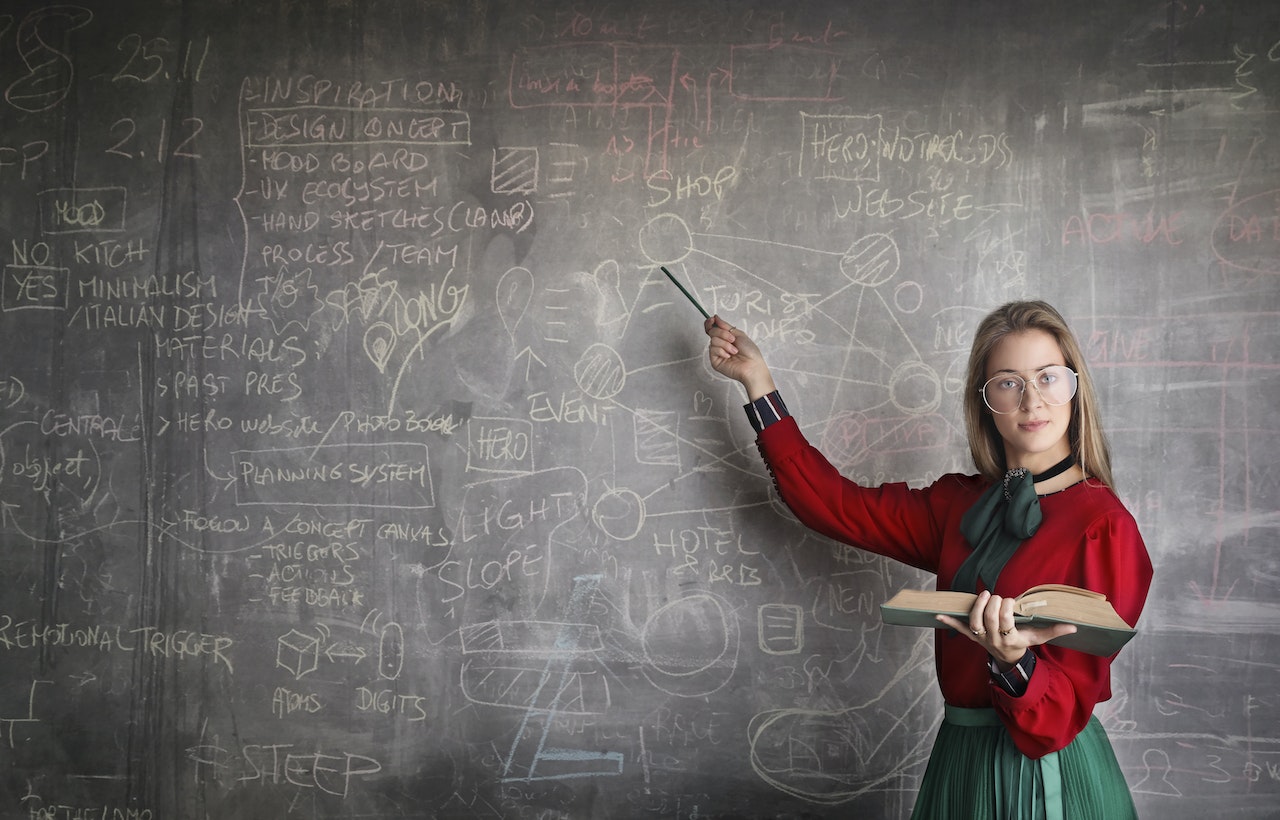 Reading Time:
4
minutes
When it comes to playing poker, there are a few good strategies that you can employ to make your game more enjoyable. For example, you can take a cue from other players and learn when it's best to fold your hand. You can also use an ace to block opponents' premium hands.
Blocking opponents' premium hands
This strategy involves folding hands that may have a good chance of winning in order to prevent your opponents from getting what they need. This can be used when you know that an opponent has a strong hand, and you can tell by the bets they are making. For example, if you raise with an Ace-King and see your opponent reraise pre-flop, it's likely they have a top pair or better. You can then elect to fold your own hand in order to block them from winning with their premium hand.
There is a bit of guesswork to do in order to correctly execute this strategy, but it can be effective if done correctly.
Tight-Aggressive Play
Playing tight and aggressively is one of the best strategies when it comes to knowing how to play poker. This means that you only play strong hands pre-flop and then bet post-flop aggressively when you have a good hand. Aggression is rewarded in poker, so being able to identify situations where you can bet your opponents off their hands is key to success.
This strategy does not involve a lot of bluffing or trying to outplay opponents; instead, it relies on making sure that your premium hands are paid off by weaker holdings. It also helps control the pot size, which will help keep your losses under control should you miss your draws.
Putting your opponent on a range
This strategy involves gathering information about what your opponent might hold and then making decisions based on that. For instance, if you know that an opponent has raised from an early position, it's likely they have a strong hand. Or if they check-raise on the flop, they may have a made flush or straight draw.
By being able to put your opponents on a range of hands, you can make more informed decisions when it comes to your own betting or calling ranges. This will help you win more pots in the long run and maximize your profits.
Reading an opponent in poker is an essential skill to have if you want to be successful. It involves being able to assess the strength of your opponents' hands and their betting patterns so you can make more informed decisions. This may involve recognizing when a player is bluffing or when they are holding a strong hand and making the best decision accordingly.
In order to do this, you need to pay close attention to your opponents' actions throughout the entire game. Take note of how they bet, what cards they show down, and how they react in certain situations. This will give you insight into their playing style and tendencies, which can help you predict what their next move might be. Additionally, it's important to consider the position each player is in at the table; for instance, players in early position are more likely to have stronger hands than those on the button or in late position.
Once you've gathered enough information about your opponents' tendencies, try connecting the dots between them and formulating a plan of action for each situation. When it comes down to it, knowing how to read an opponent in poker boils down to understanding all aspects of their play, including their betting patterns and showing down cards so that you can make the most profitable decision possible in each specific scenario.
It's also useful to know common tells, like when a player bets with hesitation or quickly increases their bet size after seeing a flop, as these could indicate strength or weakness respectively. Additionally, be sure to keep track of prior interactions between yourself and other players. If someone has been consistently folding pre-flop against your raises then they're probably not holding any strong hands. Thus, it would be much easier for you to bluff out post-flop. Reading an opponent in poker will become second nature over time by learning all these skills and putting them into practice correctly.
Learning to fold
The art of folding is essential to winning at poker. If you can learn to fold the right hands at the right time, you'll be able to play more effectively and win more often.
The key to understanding when to fold is to understand the strength of your hand. Studying ranges will help you determine whether a strong hand is the second best. This also enables you to understand when to continue with marginal hands. You can continue with these hands, though the size of your bet may change depending on your opponent's range.
The most common mistakes players make are folding too often and not folding enough. Folding too often is the same as not folding enough, and can result in missed opportunities to make money.
When you fold too often, you lose control of the game. You don't want to overplay your hand or give your opponent the confidence to exploit your weakness.
Meanwhile, not folding enough can result in you having to make bigger bets than necessary.
The key is to practice and develop a good sense of when to fold. If you can understand which hands to play and when to fold, you'll be in good shape. With experience and consistent practice, you can become a successful poker player.
Conclusion
Understanding poker and the strategies that go into it can be the difference between winning and losing a game of poker. With an understanding of the basics, such as card rankings, betting patterns, hand selection, and bluffing techniques, you will have a better chance of making better decisions on how to play each hand.
Budget 2023 boosts digitisation and formalisation of gaming sector: AVGC sector experts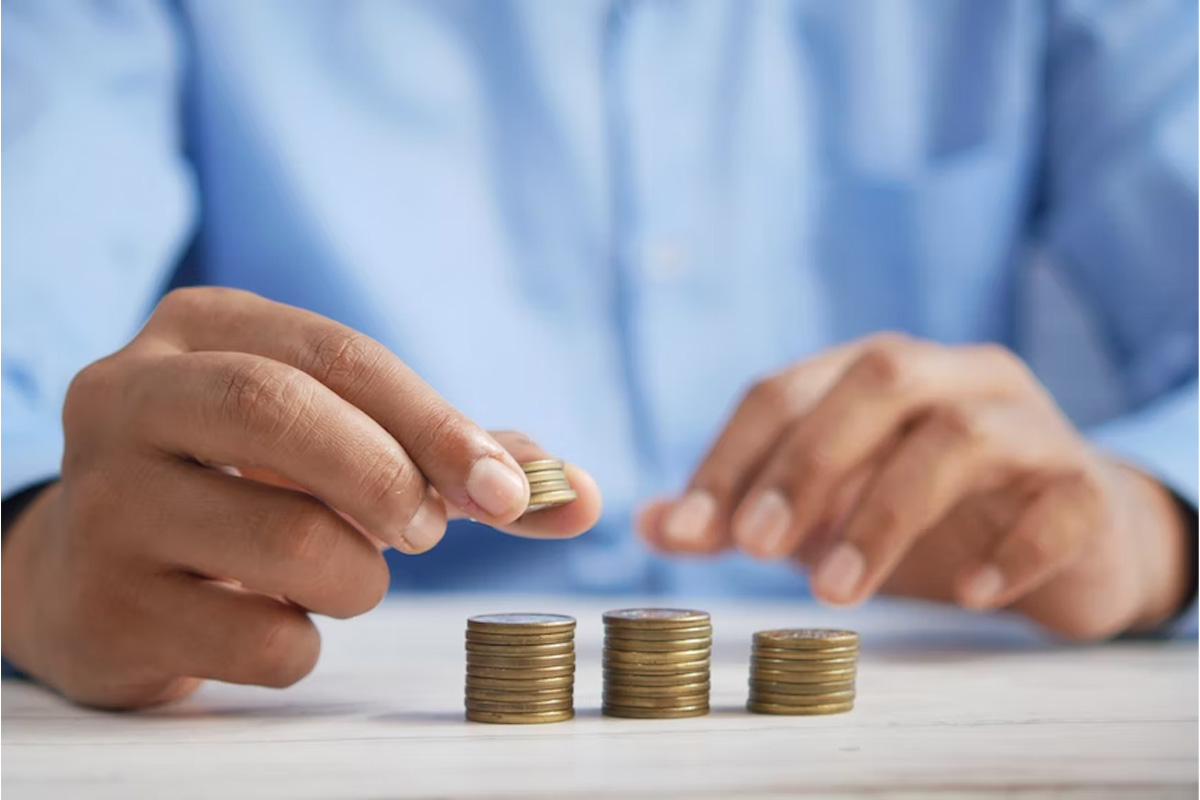 Reading Time:
3
minutes
Experts and industry leaders in the AVGC (animation, visual effects, gaming and comic) industry praised the Union Budget 2023-24 as beneficial for the industry. Measures such as the clarification in the applicability of TDS only on the "net winnings", and that too at the end of the year or during withdrawal, were particularly hailed as significant for the industry.
Bharat Patel, Chairman and Director, Yudiz Solutions Ltd, said, "Considering how fast India's economy is adapting to modern technologies, the budget surely emphasizes the 'Amrit Kaal', mentioned by our Hon'ble Prime Minister. We at Yudiz are particularly thrilled that the government has recognised the potential of the gaming industry, and has taken steps in this budget towards fairer recognition of incomes from gaming. It is a positive move that the government has clarified that taxes will be applicable on net winnings, and not on aggregate winnings. We're also grateful that Hon'ble Finance Minister FM Nirmala Sitharaman has said that the government will issue more clarity on the taxability of online gaming, and ease the tax burden. Proactive measures such as these can unleash the brimming gaming potential of India."
Jay Sayta, technology and gaming lawyer, struck a more cautious note and said that while the measures are appreciated, more clarity was awaited on the calculation of net winnings.
"The budget and Finance Bill, 2023 has provided important clarity on applicability of TDS for winnings on online gaming platforms that the industry was seeking. It is a welcome step that the concept of 'net winnings' has been recognised in the Income Tax Act for online games and TDS only has to be deducted at the end of the financial year or at the time of withdrawal from the user account," said Mr. Sayta. "However, the manner in which net winnings are supposed to be calculated and the set-offs that may be permitted before calculating such net winnings are left to be clarified by the CBDT through rules/guidelines. Hopefully, the CBDT will soon provide guidance on the manner in which net winnings have to be calculated."
The new rules also bring parity between online gaming avenues such as apps and offline gaming avenues such as casinos.
Other measures such as the relief in customs duty for import of critical smartphone parts such as lenses and batteries will help stabilize smartphone prices, and help more Indians access mobile technologies and games. The raising of the minimum taxable slab from Rs.5 lakh to Rs.7 lakh under the new tax regime will also indirectly help the industry, as it increases disposable income available to consumers.
Experts also praised the overall support given to the startups in the form of the proposed National Data Governance Policy which will help start-ups access anonymised data, and providing the benefit of carry forward of losses on change of shareholding of start-ups from seven years of incorporation to ten years.
Suraj Chokani, Founder, Ability Games, said, "It is an excellent budget from every aspect, from our point of view. The FM spoke about 7 major thrusts in the budget, calling it Saptrishi, out of which the 6th pointer spoke about new-age technologies. Recognizing such new age tech in itself is a big boost to the industry as a whole and shows the forward looking character of the Government. Focus on MSME and Startups is also a welcome step from our perspective and will help us go a long way. Overall we are very happy and satisfied with such an inclusive Budget."
Globally, the AVGC industry was valued at $168 billion in 2021, while the Indian AVGC industry was valued at $1.1 billion, a 28% growth over the previous year, according a report by the AVGC task force. The sector has plenty of room for growth, and the government's recent decisions such as the proposed self-regulation of the online gaming industry and appointment of MeITY as the nodal Ministry will help boost the sector's growth.
Pagcor's efforts POGO-related crimes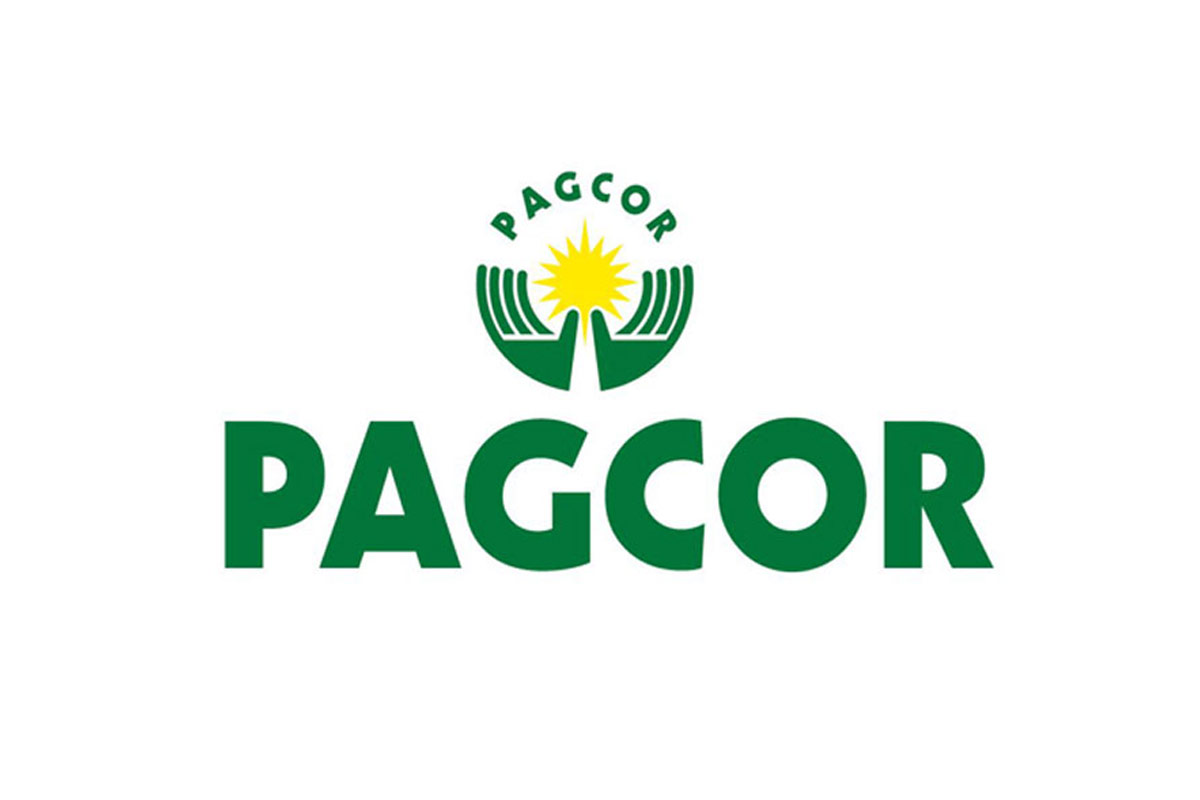 Reading Time:
2
minutes
On January 31, 2023, the Philippine Amusement and Gaming Corporation (PAGCOR) learned through a news report that Soleil Chartered Bank issued a statement denying the issuance of a bank certification to Global ComRCI, PAGCOR's third-party auditor for offshore gaming licensees, whose contract commenced in December 2017.
In relation to this report, PAGCOR would like to reiterate that since the assumption of its new management in August 2022, all contracts – including that of Global ComRCI – were put under review last September 2022.
PAGCOR's new management is revalidating the veracity of the documents submitted by its third-party auditor, Global ComRCI. Should PAGCOR be able to prove that the documents submitted were spurious, it will immediately take legal action and cancel the contract of its third-party auditor, if found warranted.
PAGCOR would like to thank Senator Sherwin Gatchalian for shedding light on this issue during the senate investigation on January 23, 2023.
The state-run gaming firm reassures the public that it is conscientiously looking into the matter and will take the necessary actions to safeguard public interest. Further, PAGCOR upholds strict adherence of its offshore licensed operators and accredited service providers to whatever laws which may be applicable to them.
On offshore gaming-related crimes
Meanwhile, the Philippine National Police (PNP) reported during the Senate Hearing on January 31, 2023 that there was a rise in the number of recorded crimes related to offshore gaming operations in the country from 2019 to 2022.
PAGCOR denounces these criminal acts and will not sit idly in the face of these injustices.
Hence, to safeguard the integrity of the offshore gaming industry in the country, PAGCOR will continue to monitor the lawfulness of the activities of its accredited licensees and service providers. Should they be found guilty of engaging in criminal acts, the state-run gaming agency will not hesitate to impose sanctions and penalties, as provided by the law.
Further, PAGCOR will continue to strengthen its collaboration with concerned government agencies such as the PNP, National Bureau of Investigation (NBI), Department of Justice (DOJ) and the Department of Interior and Local Government (DILG) to combat all crimes being linked to offshore gaming operations.
PAGCOR would like to underscore that as a result of the inter-agency cooperation meeting held last September 2022 involving abovementioned agencies, there have been no reported criminal activities or kidnapping-related incidents of workers in the offshore gaming industry for over three months.
PAGCOR believes that while gaming operations – including offshore gaming – contribute significantly to government revenues, they must not be used as a vehicle for abuse and injustices. As the country's gaming regulator, PAGCOR condemns these dreadful acts and will ensure that the local gaming industry will maintain the integrity of its operations.
Fractured Sanity – a heart-wrenching VR survival horror experience coming soon on Steam and Oculus App Lab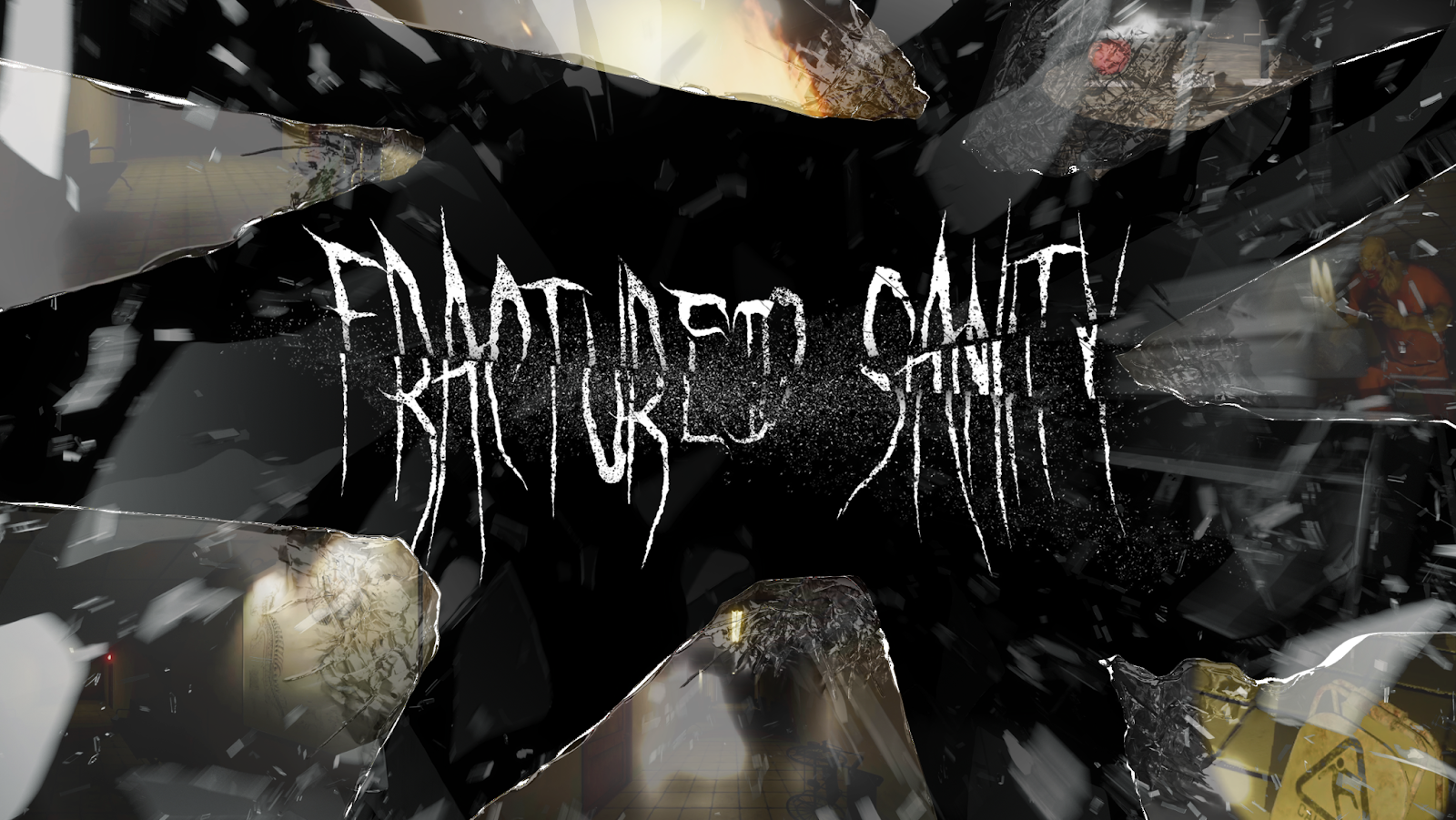 Reading Time:
< 1
minute
Imagine you wake up in a cell in the Triton Institute, an experimental asylum led by Dr. Matthew Simmons. Lately, the clinic has been surrounded by rumors of abuse and inhumane working conditions and it seems that most of the staff has gone missing. All you know is that Dr. Simmons has been conducting research into the tripartite psyche on how to break someone's id, ego and superego apart. How far has he gone?
Brazilian studio, United Games, invites you to embark on an intense and fully immersive VR adventure. Fractured Sanity is a single-player game developed exclusively for VR where all mechanics and puzzles are realistic and interactive. In this horror survival game, you will engage in a thrilling story and uncover the dark truth about the clinic and how you got there. 
The release date for Fractured Sanity will be announced soon. It's a dream come true for the developers at United Games to finally be able to share their game with the world. 
Gabriel Marques, co-developer at United Games commented: "Ever since I was 14 when I first read an RPG Maker magazine, I've been dreaming of making games for a living. Now, with our first release, I feel like I've taken the first big step towards that goal." 
United Games co-developer Gustavo Longhi added: "Two years ago I wouldn't have dreamt of developing games, it always seemed so hard and complex to me. Looking back on this process and releasing our first game might be the biggest accomplishment of my life so far." 
Check Fractured Sanity's trailer: https://www.youtube.com/watch?v=Ya8EDrp6QPQ
Wishlist Fractured Sanity on Steam: https://store.steampowered.com/app/1954840/Fractured_Sanity/
Wishlist Fractured Sanity on Oculus App Lab: https://www.oculus.com/experiences/quest/5347273738669610/