BetStars tops sportsbook registration rankings
Reading Time:
2
minutes
BetStars has topped a ranking of 45 sports betting sites' registration processes by form analytics platform Formisimo.
The PokerStars sportsbook's registration process took just 21.6 seconds to complete, compared to an average across the 45 sites of 77.7 seconds. 45 sports betting companies were analysed.
The Manchester-based company used 52 metrics to gauge performance, with each registration process then ranked to generate market positions. Betbright, Betfair and VernonsSports also performed strongly in the analysis, also being ranked "market leaders" by the Manchester-based company.
"They are likely to see higher visitor to registration conversion rates, and lower marketing cost per acquisition costs, leading to greater profitability", it said.
ID checks were the main friction point, with users having to enter information into an average of 17 different fields. Gaming forms ask questions that are more personal than a regular form, as most providers need to carry out identity checks.
"This creates a longer process but also a greater cognitive load for the user, both of which have an impact on the likelihood of conversion."
Back marker Sporting Index took 162.7 seconds, while marquee brands such as Coral, Ladbrokes, Bet365, Paddy Power had registration processes that took longer than the average to complete, classed as "underperforming" by Formisimo.
Fortisimo also found that half of betting registration forms had mobile unfriendly features, 39.2% of gambling processes provided no customer service information and just 16.3% displayed contact details on the page.
"In a congested market, where a small group of brands maintain the majority of brand awareness with the public, having a link to a customer services team builds confidence in the brand", said the company.
Three key areas of improvement were identified. Gaming forms could be half the length, it found,"with the difference between the shortest and the longest forms being over 800%", with a reduction in the fields directly impacting conversion rates. "The optimisation opportunities for long forms are significant as there are a high number of elements and areas that can be improved or removed", said Formisimo.
Moving to radio buttons from text boxes and drop downs would also help new customers to save time by offering immediate visibility of the options, as could more widespread use of inline validation to show success, as well as errors, the company said.
Trump vs Biden I: Cloudbet Markets Give it to Not-So-Sleepy Joe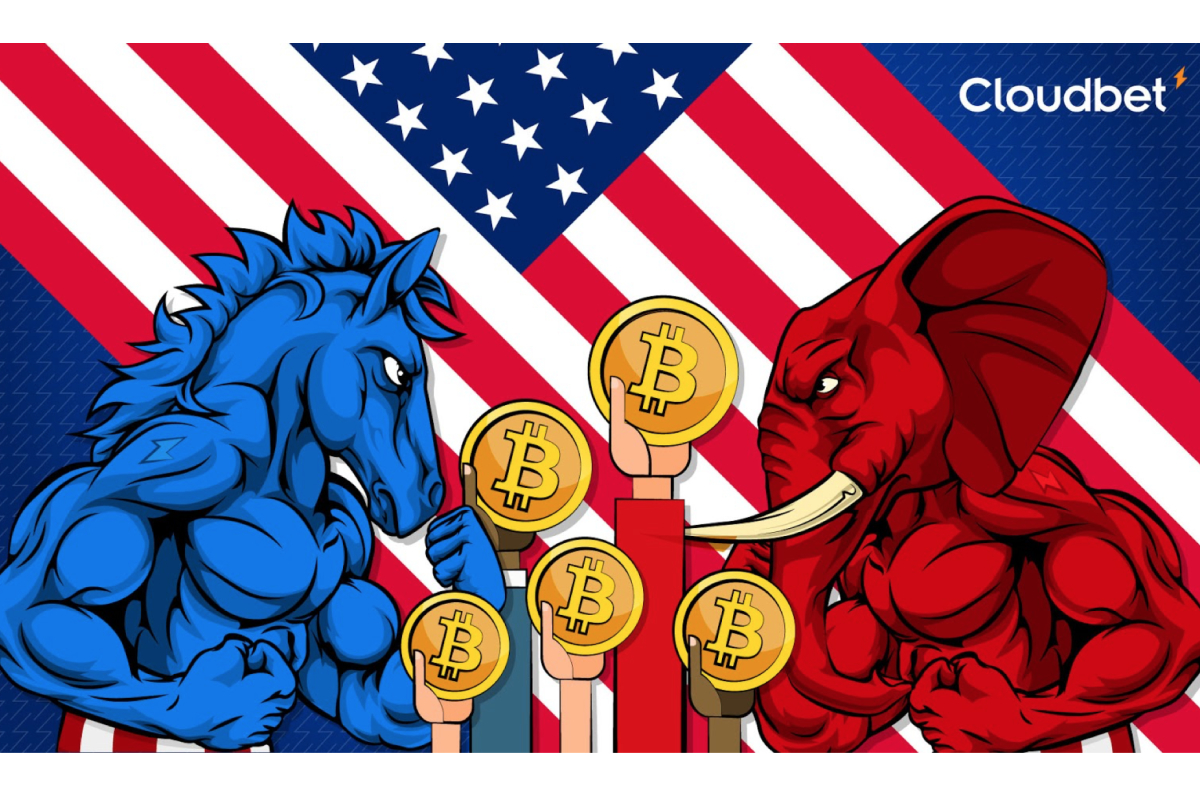 Reading Time:
2
minutes
Joe Biden, the Democratic candidate for the U.S. presidency, won support from the betting public as he withstood a hail of bluster and interjection from President Donald Trump during a combative and fiery first presidential debate.
Odds on a Biden win shortened to 1.65, meaning betting markets give him a 61% chance of being elected, according to prices compiled by crypto sportsbook Cloudbet. That compares to 1.73 (58%) just before the debate. Trump's odds drifted to 2.28 from 2.16, amid indications that bettors had taken significant positions on the president ahead of the debate.
Biden had managed to mostly fend off Trump's constant interruptions and aggression, as part of his campaign's ongoing attack on the Democrat's mental acuity and cognitive abilities, commentators on both sides of the political spectrum said after the debate. Others said the chaos of the encounter blurred any attempt at messaging on key issues, and did little to sway undecided voters who are crucial for victory in key swing states.
Cloudbet is tracking the two candidates' price movements closely as part of its comprehensive politics offering that allows customers to bet on the election winner as well as on state-by-state outcomes. The operator's politics page features a superbly designed electoral college map integration that gives users an instant opinion on which party is likely to win the election, based on real-time odds presented for each state.
Cloudbet saw a significant pick-up in betting activity ahead of the debate: About 10% of the value of all bets on the U.S. election were placed in the 24 hours leading up to the event, a spokesperson for the crypto operator said. Bets on Trump accounted for 90% of the new positions.
"Some people thought that Biden's weaknesses were going to get clearly exposed in the debate," the spokesperson said.
The election map significantly amplifies what's on offer at Cloudbet for players seeking the best odds for bitcoin politics betting from the comfort of their homes or on the go. Since it relaunched its website in April, the operator has unveiled a swathe of bold new features to attract a more diverse audience, including esports, USDT betting, and easy credit-card coin purchases.
Founded in 2013, Cloudbet is one of the world's longest established bitcoin operators. The site also accepts ethereum and bitcoin cash.
The operator grabbed the attention of industry observers in June with an ambitious English Premier League campaign, under which its sportsbook charged no margin on pre-match bets for all games left in the season. That allowed customers to access the fairest prices — and therefore the highest returns — in the market.
The campaign was an extension of Cloudbet's long-standing "best odds" campaigns on sports including soccer, basketball and tennis.
Yggdrasil launches first GATI game with YG Masters partner TrueLab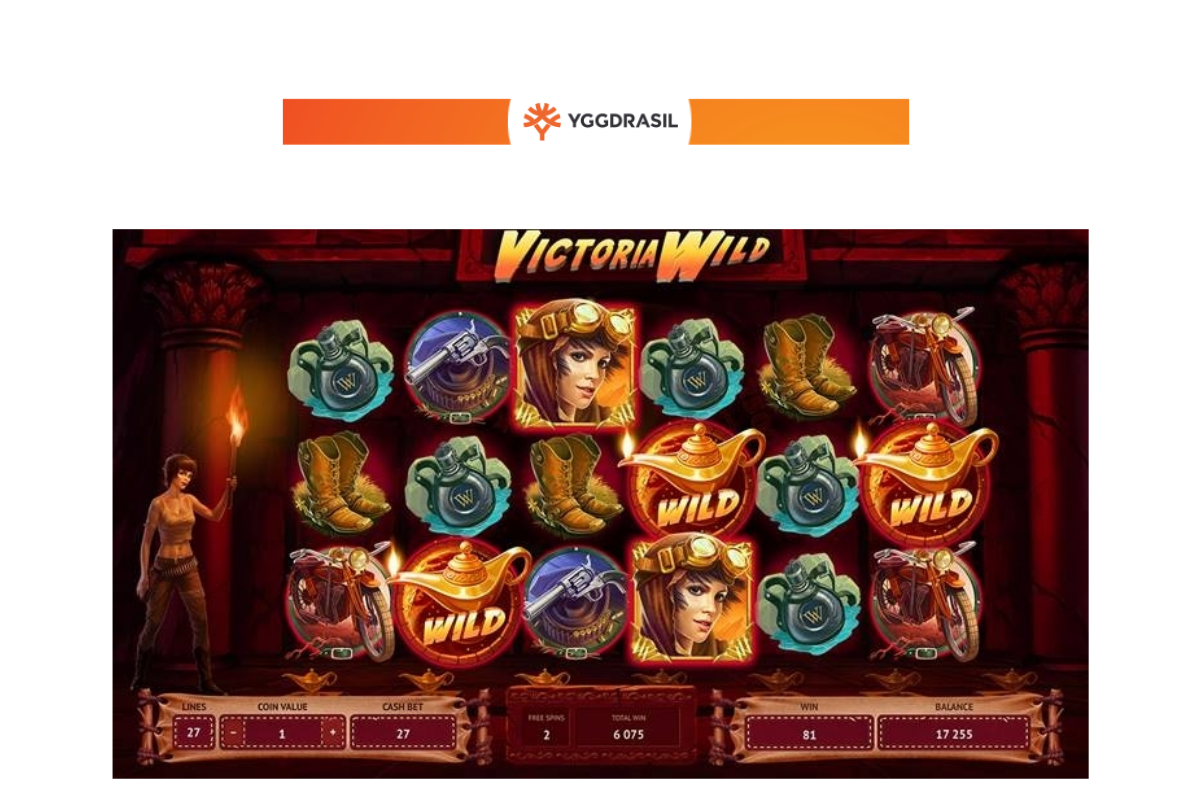 Reading Time:
2
minutes
Rip roaring adventure slot 'Victoria Wild' first game developed using ground-breaking Game Adaptation Tools & Interface (GATI) technology
Yggdrasil, the innovative online gaming solutions provider, has launched Victoria Wild in partnership with YG Masters studio TrueLab, its first game using its ground-breaking Game Adaptation Tools & Interface (GATI) technology.
Yggdrasil's GATI, used by all its YG Masters partners, allows developers to employ the preconfigured, regulation-ready, standardised development toolkit to create cutting edge content, followed by rapid distribution across the supplier's entire distribution network. This then enables All YG Masters partners to rapidly scale and accelerate their global growth strategies.
Victoria Wild is a non-stop action adventure-themed 3×5 slot game with intrepid title character Victoria searching for hidden treasures in multiple locations across the unforgiving desert where Wild Tornados crash into sandstorms to create thrilling bonus rounds, Free Spins, Respins and the chance to uncover huge cash prizes.
Sandstorms can be randomly triggered at any stage during base gameplay, dropping two to six Tornado Wilds across the reels, and if one Tornado Wild collides with another, sticky Tornado re-spins are activated.
Once out of the sandstorms, Victoria cures her fatigue under the chilling splashes and soft shadows of a desert oasis. But even this is full of features including the Oasis Free Spins. Each time an Oasis symbol is dropped on the reels, the map progress increases by one. Collect 25 Oasis symbols to activate 10 Free Spins that then reveal waterfalls that fill the entire reel.
If players follow Victoria to an ancient temple, they will have the chance to open its Wheel of Desires and trigger Temple Free Spins. Collect seven or more Lamp Wilds to activate the Secret Treasury which in turn awards a single spin of the Wheel of Desire offering players the chance to unearth thousands of coins and claim big wins and hidden multipliers.
True Lab is an MGA-licensed iGaming provider within the True Flip group providing its growing network of leading brands with innovative HTML5 titles that contain unique math and gameplay.
Stuart McCarthy, Head of Partner Programs at Yggdrasil, said: "We are very proud to introduce the first game developed via our proprietary GATI technology and couldn't be happier with the result. Victoria Wild is a feature-packed thriller with catchy art and multiple bonuses up for grabs. There is never a boring moment for players in this game."
Vasily Polynov, Chief Business Development Officer, TrueLab, "This is our first game released as a YG Masters partner after joining earlier this year and we are excited to now be able to show it to operators and players.
"It has been fantastic to utilise all the elements of our YG Masters partnership. With Yggdrasil's expertise and the GATI technology allowing our games to remain compliant throughout the development process, it has been a smooth, streamlined process which means we can focus on creating the best games possible and ensuring swift speed-to-market."
Crypto Millions Lotto named "Official Online Lottery Partner" of Serie A Club Atalanta B.C.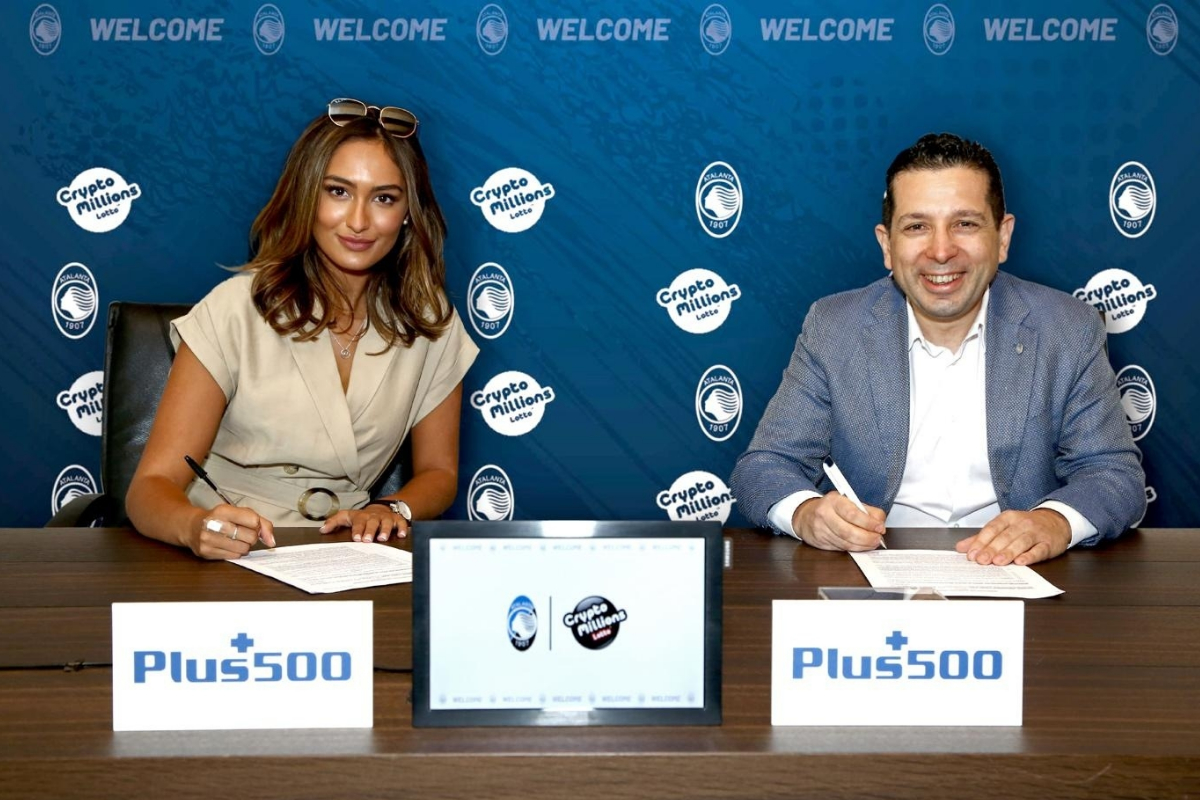 Reading Time:
2
minutes
Crypto Millions Lotto, the world's biggest digital lottery, has been named as the Official Online Lottery Partner of Italian Serie A club Atalanta B.C.
It's the first-ever partnership between an online lottery and a Serie A club. A coming together of two organisations, rising stars in different industries, that share the same bold approach.
Both organisations are known for punching above their weight. Crypto Millions Lotto disrupts traditional lotteries by offering jackpots many times larger than their more established national competitors. Atalanta B.C. have established themselves as a top performer, finishing third in Serie A last season, ahead of some the world's best-known clubs.
To demonstrate the pioneering approach of this partnership, one of the major steps it will take is to bring the world's most widely used alternative currency, Bitcoin, into the mainstream.
Commenting on the partnership, Crypto Millions Lotto CEO Sulim Malook said, "We are delighted to have found a partner that has the same disruptive approach as us. With their outstanding performances in Serie A, and having established themselves on the world stage, Atalanta B.C. were an obvious choice of partner for us. This is going to be an exciting year for us both. We are planning to add a number of new lotteries to our site plus the ability to play using credit cards, whilst Atalanta B.C. will be mixing it with Europe's elite clubs as they challenge for the Champions League again. We're big football fans and we'll be supporting them all the way."
Romano Zanforlin, Commercial Director of Atalanta B.C., said, "We're excited to partner with Crypto Millions Lotto, an ambitious company that is keen to increase its exposure with the help of Atalanta Bergamasca Calcio's brand and global reach. We look forward to developing our relationship, which will also see our brand reach new audiences in Asia, Eastern Europe and Latin America."