Is there a future for gambling in Augusta?
Reading Time:
3
minutes
The complicated stance on gambling taken by local governments across America could have limited life, with more dialogue than ever, as well as a pro-gambling president incumbent in the White House. Although certain states have a very relaxed approach to gaming, Georgia isn't one of them, forcing any sort of gambling to remain part of the underground industry worth billions of dollars.
For Augusta, this means arrests and jail time, with four people put under duress in 2016 following unlicensed lottery sales. In a state where gamblers can visit Indian reservation casinos, it seems a little extreme to enforce gambling so strictly, especially when other states are reaping the benefits associated with a more liberal approach to gambling.
Las Vegas and Atlantic City are anomalies which are deeply rooted in the history of gambling in the US, but Michigan, Delaware and Pennsylvania are all well on the way to creating a regulated and controlled gaming industry that will open up new tax generation and employment opportunities. So the big question is why Georgia, and especially Augusta, isn't getting a piece of the action?
Augusta's prominence
Detroit is still struggling with bankruptcy, unemployment and a severe lack of public funding. To combat this, 3 major casinos are allowed to operate in the downtown area, generating hundreds of millions of dollar for the state of Michigan every year. This tax funding is pumped straight back into the local community, promoting regeneration and also creating new jobs.
Augusta isn't in the same situation as Detroit (in fact it's quite the opposite), but the opportunity that exists is a strong one. Detroit isn't known as a holiday hotspot, the weather isn't great all year around and to be brutally honest, rust belt visitors will take their tourism dollars to Chicago or across the border to Toronto. For Augusta, visitors from the coast, Atlanta, Charlotte and even the North East would be more than enough to turn Augusta into a premier gambling destination.
Naturally, the Masters tournaments is the big opportunity. Thousands flock to Augusta every year to see the world's best, spending upwards of $200 million in the process. Imagine if these visitors were hosted in casino resorts designed to generate even more cash that could be used for public services and improvements across the city, instead of placed in the pockets of private organisations and international hotel chains that don't have Augusta's economy at the forefront of their operations. Sports gambling is an underground industry worth $700 billion and it would be naïve to think that no gambling takes place at all during a masters tournament, so why not tax it?
The way online gambling is performing in other states and countries is definitely a point for consideration too. In the UK, online gambling now makes up 33% of the £13.8 billion industry, growing year on year and allowing online casino operators and bookmakers to become some of the biggest earners and employers. Wink Bingo, one of the UK's market leading online bingo providers, has seen record growth, allowing them to build a trusted website that benefits from the laws on gambling in the UK. As well as an improved offering thanks to reinvestment, Wink is also creating jobs and contributing to the UK's economy via tax, something that both cities and states could be and are doing in states like Delaware and Pennsylvania.
Trump's key role
The president has a background in casinos. After raising millions of dollars in capital through the sales of junk bonds, Trump basically transformed Atlantic City, New Jersey back in the 1980s, constructing and operating several casinos and plastering the Trump brand onto the city. Although the casinos he operated weren't a success, it has left a lasting legacy that has turned Atlantic City into a gambling hotspot on the East coast. Although legalised gambling at a national level is on the cards, we're yet to see an official stance from the president's office, possibly due to the other fires he is busy fighting both internally and externally. What is certain however is the fact that any changes to gambling laws will be a drawn-out process, with conservative law makers, judges and of course local government need to align, a process which will not be as straightforward as many gaming companies and gamblers will be hoping for.
Augusta would also be impacted greatly. Gambling in the US is starting to shake its dark past, and regulated gambling would certainly be free from ties with organised crime. If Augusta were to become a casino hotspot, the dynamic of the city could change completely, something that many residents wouldn't be in favour of. New visitors may bring additional revenues, but it may all of a sudden become more difficult to get to work in traffic, or even book a restaurant.
The trade-off between tax revenue and additional tourism problems would need to be considered in depth, but it still feels that taking advantage of golf visitors is a no brainer. On-site bookmakers or even concession stands that offer odds could be a simple solution that would bump up golf revenues considerably.
With the president's official decision to come and some guaranteed backlash from lawmakers in Georgia if the US does decide to legalise gambling at a national level however, it may still be some time before we can enjoy gambling without having to leave Augusta.
Association of Gaming Equipment Manufacturers (AGEM) and Gaming Laboratories International (GLI®) Create "Lasting Impact Philanthropic Initiative"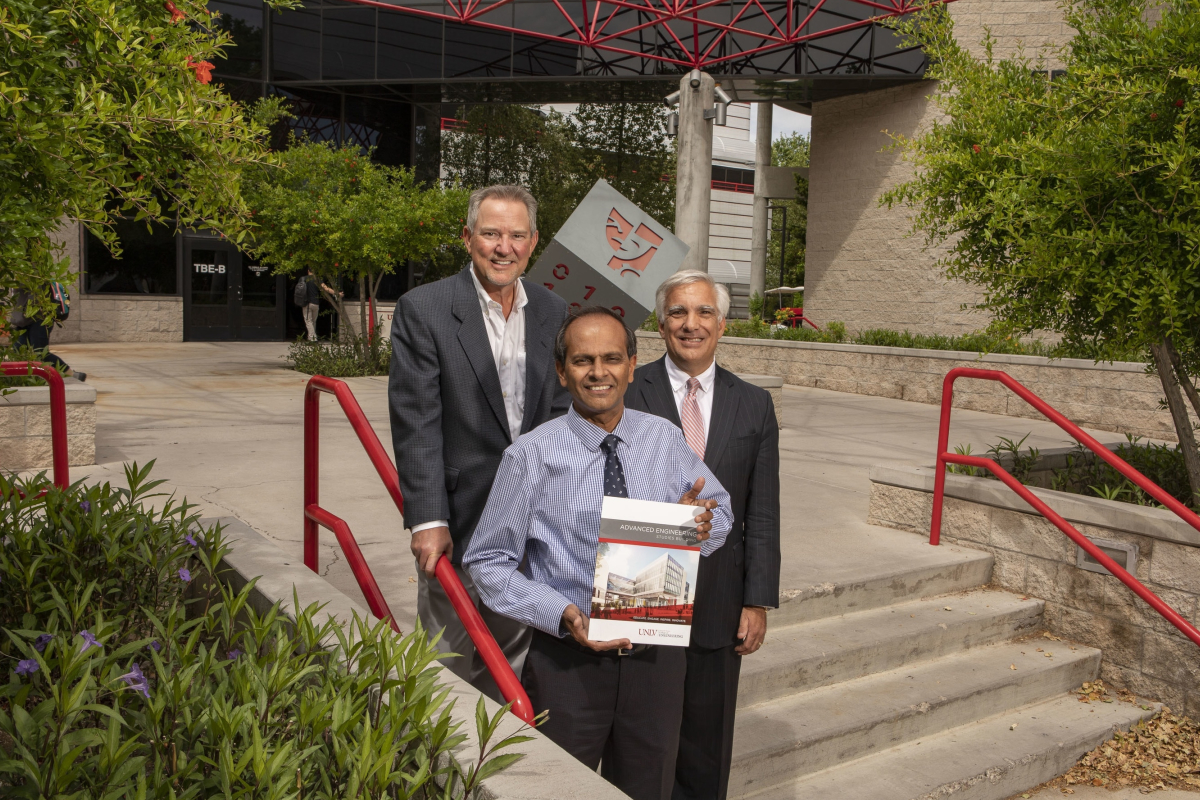 Reading Time:
2
minutes
First gift is a $500,000 contribution to UNLV College of Engineering building fund
The Association of Gaming Equipment Manufacturers (AGEM) and Gaming Laboratories International (GLI®) announced today the creation of their new "Lasting Impact Philanthropic Initiative," a multi-year effort aimed at identifying worthy causes that will utilize direct contributions to flourish over the long term and provide a variety of assistance to multiple beneficiaries.
The first gift from the newly formed Initiative is a $500,000 contribution to the Howard R. Hughes College of Engineering building fund at the University of Nevada, Las Vegas (UNLV), which is developing a 51,000-square foot, three-floor building on campus to accommodate the approximately 260 B.S., 50 M.S. and 20 Ph.D. engineering graduates each year and projected future growth. The Initiative's $500,000 gift is a direct investment in the importance of education in Nevada, the city of Las Vegas, university students and faculty and the future pipeline of skilled engineers for gaming and many other industries.
"AGEM is proud to be working with GLI on this unique giving program that will benefit many different audiences and will be true to the idea of making a 'lasting impact' through a strong ripple effect inside the gaming industry and beyond," AGEM Executive Director Marcus Prater said. "We value GLI's commitment in joining us to make a positive difference in everything we do, and we look forward to seeing the UNLV College of Engineering break ground on its new building."
"Since opening our doors 30 years ago, GLI has been dedicated to giving back to the communities where we do business around the world. We are committed to creating big ideas making a big difference in the global gaming industry and partnering with AGEM to create the Lasting Impact Philanthropic Initiative is the latest illustration of that commitment," said GLI President/CEO James Maida. "Given the highly technical nature of today's gaming industry, a vibrant and thriving engineering community is crucial to our mutual success, and that is why it was important that this first gift went to UNLV's College of Engineering, to further solidify a pipeline of talent that will help to ensure the industry's future success."
"The College of Engineering is committed to building the infrastructure needed to educate the engineers of tomorrow, and creating research space that will enable the forward-thinking progress of corporate partners such as AGEM and GLI," said Rama Venkat, Dean of the Howard R. Hughes College of Engineering. "This generous gift from the Lasting Impact Philanthropic Initiative will help make that possible. The new Advanced Engineering Studies Building will facilitate critical research, foster innovation, and pave the way for the vision we all share for Nevada's future of a robust tech-based economy."
The www.AGEMGLIimpact.org website will be an ongoing source of information about this collective effort.
Source: Gaming Laboratories International
Bet.Works Appoints Jay Rood As Chief Risk Officer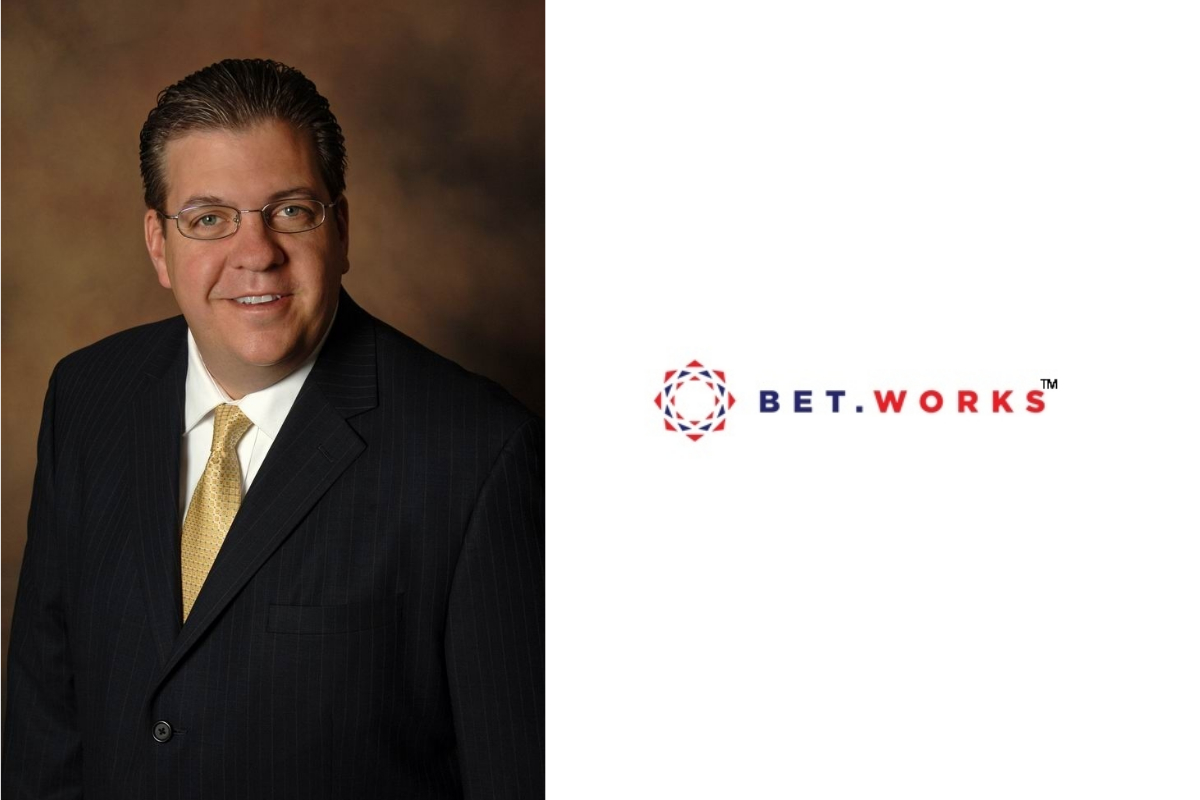 Reading Time:
2
minutes
Bet.WorksTM  a US-based iGaming and sportsbook platform supplier, announced today that Mr. Jay Rood has joined the company as Chief Risk Officer.
Mr. Rood is a legendary Las Vegas gaming executive and sports betting innovator with over 25 years of experience in sportsbook operations.
Mr. Rood has had a storied career in gaming and sports betting which began in Lake Tahoe working for Caesars back in 1992. 
Mr. Rood joined MGM when it opened in December 1993 as a ticket writer and worked for the operator for over 25 years ultimately overseeing all of MGM's sportsbooks including ten in Nevada, two in Mississippi and one in New Jersey as the expansion of sports betting has swept across the USA following the PASPA repeal in 2018.
Mr. Rood joins Bet.Works at a pivotal moment in US sports betting history as more than 30 states are expected to legalize Sportsbooks over the next 12 – 24 months.
Sixteen states have already passed legislation as eight states are live with eight states pending launch. The US sports betting market is estimated by Morgan Stanley to be approximately $400 billion and is comprised of an estimated 44 million US citizens who wager annually. 
Bet.Works' Founder/CEO, David Wang, said: "I had the privilege of working with Jay in the past and his 25 years of sportsbook operations will help take the company to the next level.
"There is no one more qualified to lead our organization as we deploy in more states in the coming months. Jay and our in-house Las Vegas-based trading and risk team will oversee all of the brands on the Bet.Works platform with a significant emphasis into advanced in-play wagering via our technology platform."  
Jay Rood, Chief Risk Officer at Bet.Works, said: "I am excited to be joining a group of extremely experienced and talented individuals at Bet.Works focusing on servicing the emerging sports betting industry with unique and powerful technology and a team that has extensive knowledge in the US betting market.
"David Wang's vision and drive is contagious, and I believe he has positioned Bet.Works to be the provider of choice for gaming operators looking to enhance their offering to their guests."
Iowa Racing and Gaming Commission Plans to Issue Sports Betting Regulations by July 1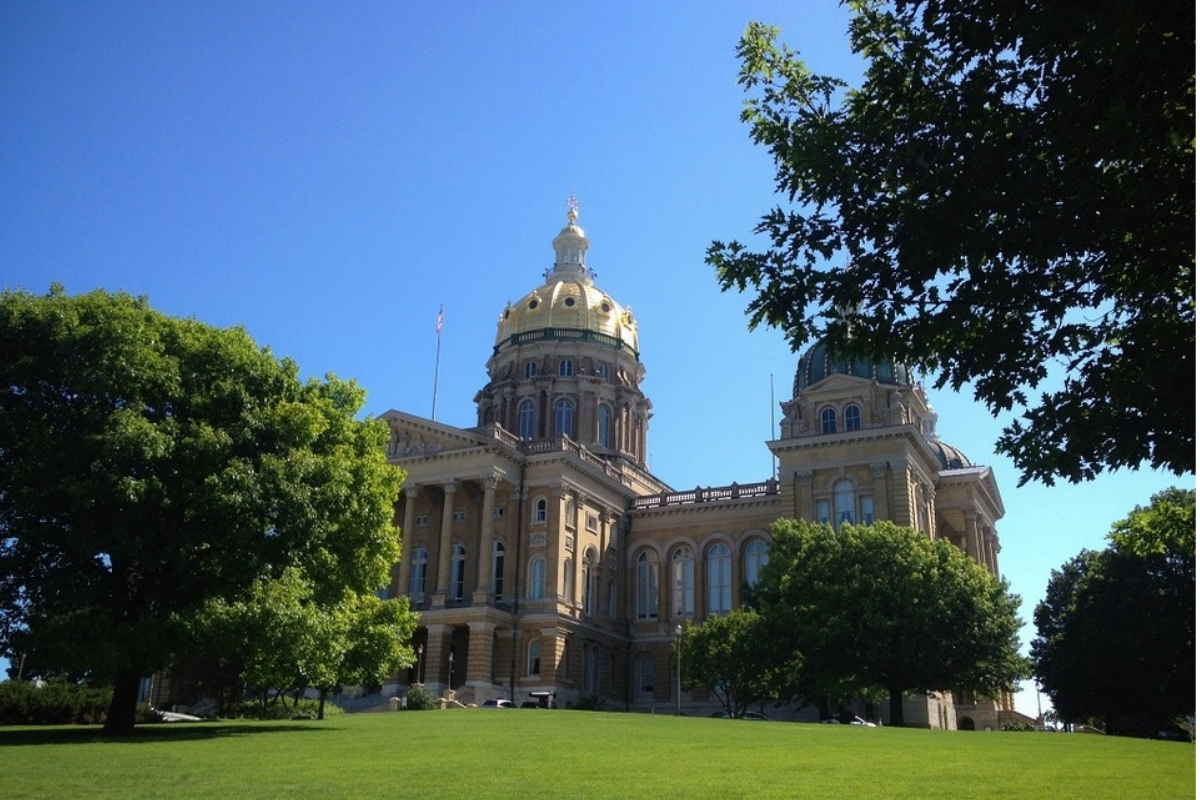 Reading Time:
1
minute
The Iowa Racing and Gaming Commission has revealed that it is working to develop rules for sports betting. Iowa became one of the latest states in the US to legalise sports betting after the Governor signed the bill into law in May.
Administrator Brian Ohorilko said that they are planning to upload the rules on their website by July 1. He added that the commission will hold a meeting on July 30 in West Des Moines to take action on sports betting and start accepting applications from casinos interested in offering sports betting services.
"The industry is requesting a pretty aggressive timetable to have things implemented by August. We're doing everything we can to do that, but making sure that we're doing it the right way," Ohorilko added.