Skin-Gambling Streamer Sues Twitch For Banning Him Two Years Ago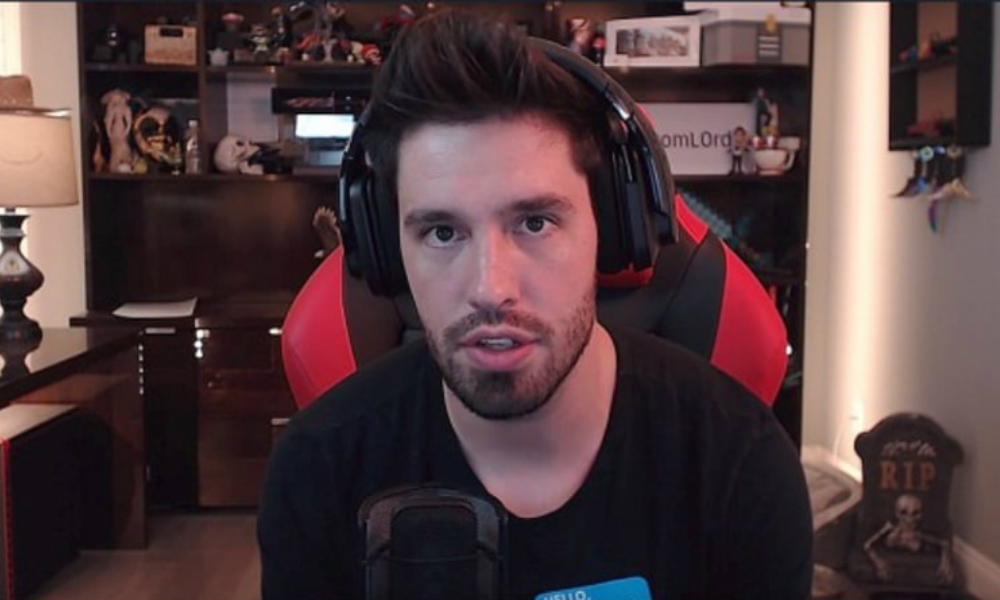 Reading Time:
2
minutes
Counter-Strike: Global Offensive skin gambling streamer James "Phantoml0rd" Varga has filed a lawsuit against streaming platform Twitch for banning him two years ago, saying Twitch breached its contract by improperly suspending him.
Varga had amassed over a million followers on Twitch before the goliath streaming company kicked him off in July, 2016. He was one of the top ten streamers on the site, where fans viewed his content more than 88 million times.
Varga earned followers streaming League of Legends, but in 2014, pivoted to something shadier: CS:GO skin gambling. In YouTube videos and on Twitch, Varga recorded himself winning anywhere from $600 to several thousand dollars in skin lotteries on sites like CSGOShuffle. An exposé by journalist Richard Lewis reported that Varga was affiliated with CSGOShuffle and potentially owned it without disclosing that in his content.
After the exposé, in July, 2016, Twitch slammed the ban hammer down on Varga. Now, Varga is fighting to get his Twitch channel back and win compensation for financial damages due to his ban.
The reason for Varga's ban was threefold, although in the suit, Varga complains that he wasn't provided with a solid reason until after his ban. Varga allegedly violated the site's content guidelines by claiming fake bot subscribers and broadcasting non-gaming content. (At the time, Twitch did not allow streamers to venture outside of gaming.) He was allegedly streaming too much of this skin gambling and not enough good ol' games. (The new lawsuit quotes Varga's manager asking him to stream skin gambling in spurts of thirty minutes or less, or he'd get flagged for a suspension).
Perhaps more importantly, Twitch says Varga's skin-gambling stream violated the company's Terms of Service. Promoting your CS:GO gambling site without disclosing it's yours violates both Valve's ToS and FTC rules, therefore also violating Twitch's ToS. In the meantime, Varga has been streaming on YouTube, which is known to be a little more hands-off about its streamers' content.
The lawsuit, filed on February 14th in the Superior Court of California, claims that Varga was banned in an improper manner and, perhaps, should not have been banned at all. Varga did not violate the site's Terms of Service, the suit argues, citing Lewis's "unsubstantiated allegations" against him in his expose. If Lewis was wrong that Varga owned or was affiliated with CSGOShuffle, there wasn't a good reason to ban him, the lawsuit suggests.
The lawsuit reads, "Twitch apparently accepted as true false allegations published by an unscrupulous commentator," adding, "As a result of Twitch's improper suspension of Varga's Twitch.tv account, and also as a result of Twitch's misrepresentation as to what content Varga was permitted to broadcast, Varga has incurred significant monetary damages." In a YouTube video posted yesterday, Lewis denies that his report was unsubstantiated. The lawsuit also does not specifically say that Varga had no connection with CSGOShuffle.
The suit goes on to accuse Twitch of using Varga to "deflect negative press" over the CS:GO gambling scandal and "divert attention from the fact that Twitch continued to knowingly allow such conduct to continue on other Twitch channels." Twitch declined a request for comment, explaining that it does not talk about pending litigation. Varga has not responded to a request for comment.
Even though Twitch's guidelines have expanded to include an IRL section, where streamers can do whatever they want, Varga couldn't come back and skin-gamble, even if he was unbanned. CS:GO skin-gambling still violates Valve's Terms of Service.
Source: kotaku.com
St. Jude Children's Research Hospital® announces first-of-its-kind partnership with global esports organization Immortals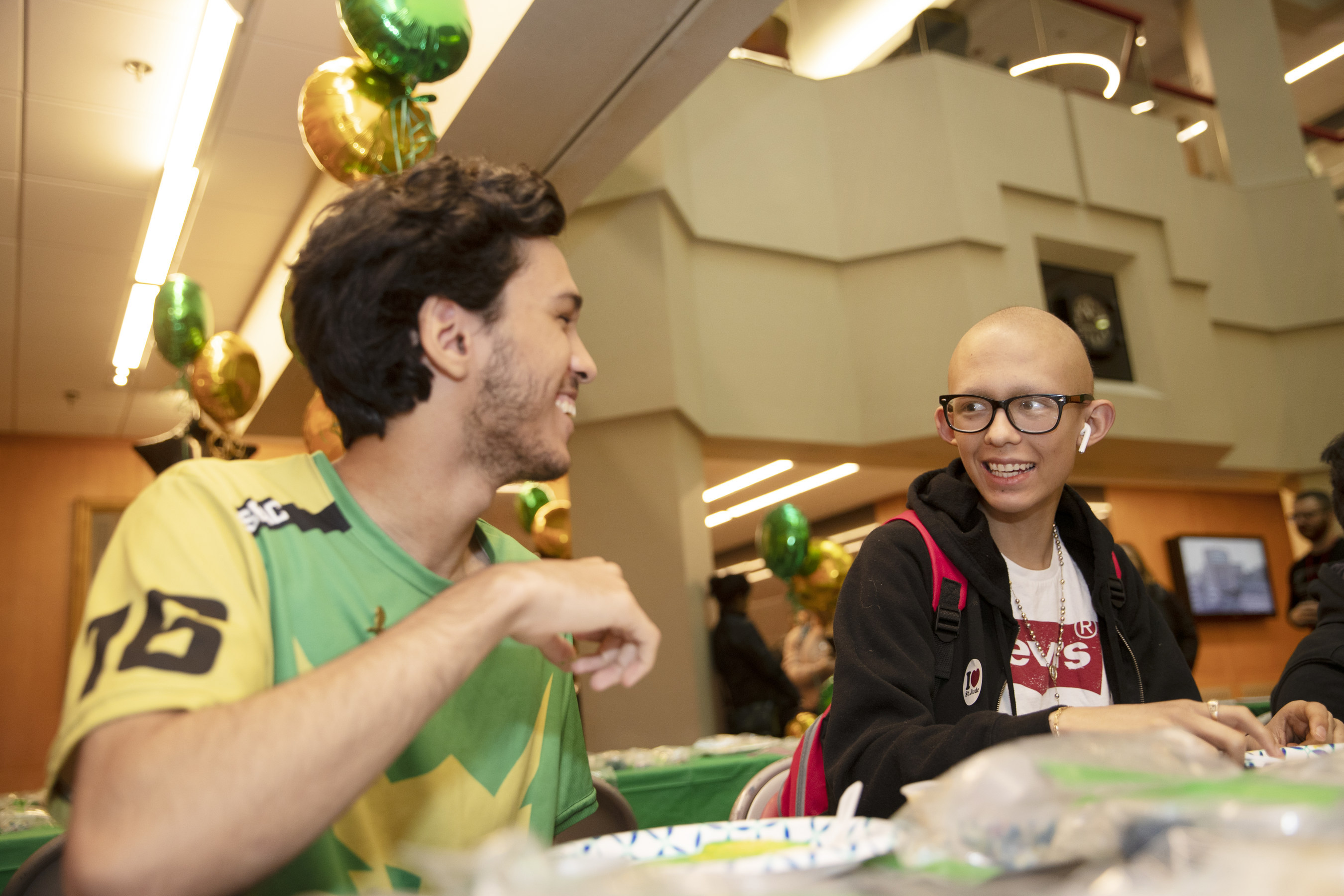 Reading Time:
3
minutes
St. Jude Children's Research Hospital® and Immortals LLC announced today a first-of-its-kind partnership that unites the two entities to support St. Jude Children's Research Hospital, which is leading the way the world understands, treats and defeats childhood cancer and other life-threatening diseases. Immortals, and its Overwatch League® franchise team, the Los Angeles Valiant, have committed to raising a total of $500,000 over two years to support the St. Jude mission: Finding cures. Saving children.®
"We appreciate the opportunity to create a new, dynamic way to engage with esports fans and introduce our mission to new potential supporters," said Richard Shadyac Jr., President and CEO of ALSAC, the fundraising and awareness organization for St. Jude Children's Research Hospital. "Through this partnership, we look forward to working with Immortals and the LA Valiant, as well as the large and growing esports fan community who continues to generously support the patients, families and lifesaving mission of St. Jude Children's Research Hospital."
In 2018, as part of the LA Valiant's inaugural season in the Overwatch League, the team raised thousands of dollars for patients and families at St. Jude through its Be Valiant event series and Live the Legacy playoff campaign. This partnership cements Immortals and LA Valiant's relationship to St. Jude and paves the way for collaborative efforts that build upon the successes in 2018.
"It is part of our organizational DNA to give back to the communities that we serve and represent," said Noah Whinston, Executive Chairman of Immortals and Los Angeles Valiant. "We believe wholeheartedly in the mission of St. Jude, and it is an honor to work with a partner that shares our values of inclusivity. It's incredible that families at St. Jude never receive a bill, so they can focus on what matters most – helping their child live."
Immortals and LA Valiant will deploy multiple initiatives to engage the esports community to raise funds and awareness for St. Jude Children's Research Hospital through in-person events and digital activations. On December 19, Joshua "Ah Craaaap" Sharon, from Immortals' North American Champion Clash Royale® League team, will kick off the partnership with a six-hour charity stream to benefit St. Jude. Viewers can watch and donate on his stream on Twitch at https://www.twitch.tv/ahcraaap beginning at 12:00pm PST.
Utilizing a unique digital fundraising activation in esports, the LA Valiant will launch a campaign where fans can donate based on the outcomes and achievements of the LA Valiant team and players during the Overwatch League season. All proceeds go directly to St. Jude.
Additionally, fans will have the opportunity to receive exclusive cobranded LA Valiant and St. Jude merchandise.
At a recent visit to St. Jude Children's Research Hospital, Immortals and LA Valiant players and staff had the opportunity to spend time with St. Jude patients and families and experience the St. Jude mission firsthand.
Fans can join Immortals and LA Valiant in the fight to end childhood cancer here.
About St. Jude Children's Research Hospital®
St. Jude Children's Research Hospital is leading the way the world understands, treats and defeats childhood cancer and other life-threatening diseases. Its purpose is clear: Finding cures. Saving children.® It is the only National Cancer Institute-designated Comprehensive Cancer Center devoted solely to children. Treatments invented at St. Jude have helped push the overall childhood cancer survival rate from 20 percent to more than 80 percent since the hospital opened more than 50 years ago. St. Jude won't stop until no child dies from cancer. St. Jude freely shares the discoveries it makes, and every child saved at St. Jude means doctors and scientists worldwide can use that knowledge to save thousands more children. Families never receive a bill from St. Jude for treatment, travel, housing or food – because all a family should worry about is helping their child live. Join the St. Jude mission by visiting stjude.org, liking St. Jude on Facebook, following St. Jude on Twitter and Instagram and subscribing to its YouTube channel.
About Immortals, LLC
Immortals, LLC, is a global esports organization based in Los Angeles. Founded in 2015, Immortals raised strategic investment from AEG, Lionsgate, Meg Whitman, the Milken Family, and Steve Kaplan. The franchise owns and operates the Los Angeles Valiant, one of two Los Angeles-based franchises in Activision Blizzard's Overwatch League, which launched in January 2018. Immortals competes in Rainbow Six: Siege and mobile esports title Clash Royale. In June 2018, Immortals re-launched iconic Brazilian esports brand MIBR, which fields the most popular and competitively-successful roster assembled in Counter-Strike: Global Offensive. Immortals strives to create a long-lasting and welcoming community of professional gamers, aspiring players, and passionate fans united by the twin goals of competitive success and inclusivity. For additional information, please visit www.immortals.gg, www.facebook.com/immortalsgg,  and follow on Twitter: @Immortals.
SOURCE St. Jude Children's Research Hospital
Intel and ESL extend partnership to invest $100 million in esports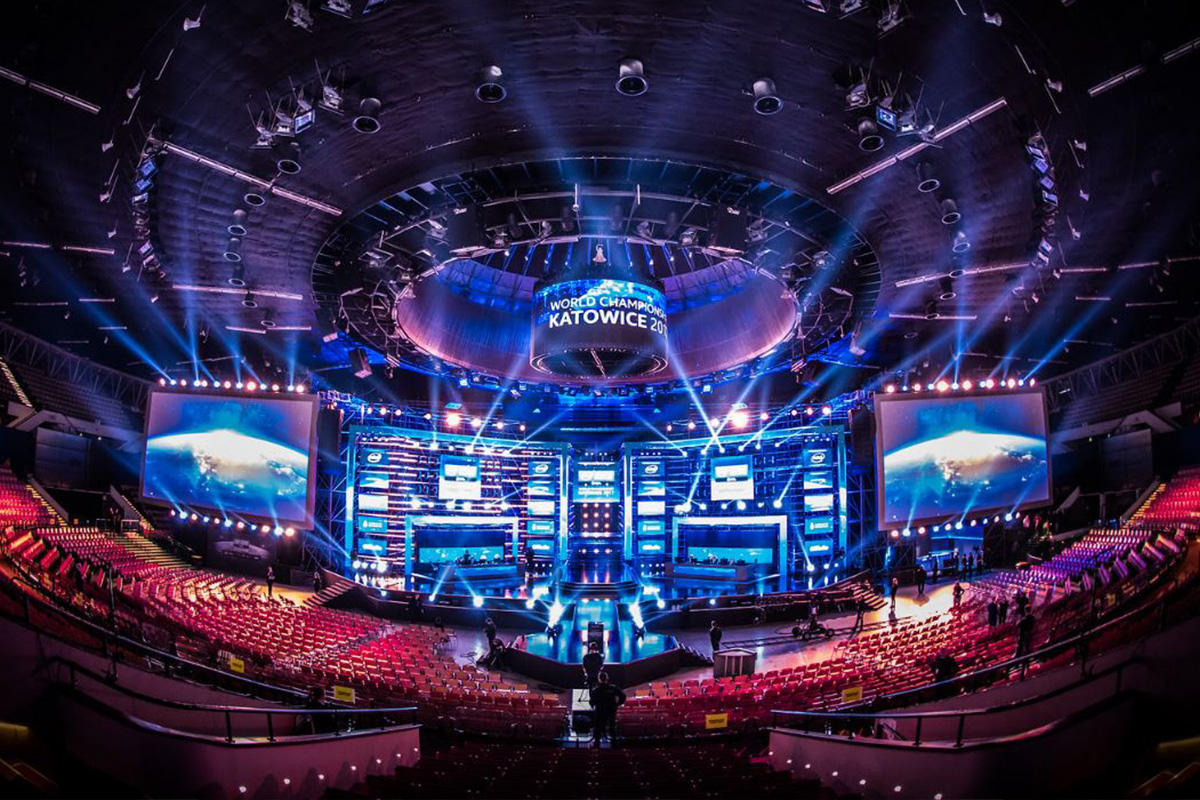 Reading Time:
2
minutes
As long-standing leaders in esports, Intel and ESL have announced an extension to our global partnership with the aim to grow the esports audience worldwide. Over the next three years, more than $100 million will be invested by Intel and ESL to shape the future landscape of esports through innovative technology, tournaments, and events, marking the biggest brand and technology esports partnership in history.
As esports continues its rise toward a billion-dollar industry, Intel and ESL will work together to create amazing esports experiences for players and fans all over the world. In addition to kicking off Season 14 of the Intel Extreme Masters, the longest running pro esports circuit in the world, in 2019, the partnership also encompasses support of ESL's premier live esports circuits, including ESL One powered by Intel® and the CS:GO Pro League, in addition to the $1,000,000 Intel® Grand Slam. The investment will also introduce esports to new regions of the globe, including the hosting and introduction of large scale esports events in certain countries within the APAC region.
"ESL and Intel have worked side by side on growing esports for nearly two decades," said Ralf Reichert, Founder and Co-CEO at ESL. "We built a number of cornerstones of this industry together and helped many gamers in becoming legends of the sport. The long-term extended partnership with Intel opens even more opportunities for us to take our efforts to a whole different level on a global scale."
As ESL's Global Technical Partner, Intel will deliver technology solutions that will power all pro-level tournaments and events – including the best gaming CPU, the Intel® Core™ i9 Processor, and Intel® Xeon® processors to power ESL's world class production.
"This joint investment with ESL into the ecosystem means that the esports growth and innovation that we've led over the past two decades will continue," said John Bonini, Vice President and General Manager of VR, Gaming and Esports at Intel Corporation. "This partnership will advance the rapid evolution of esports, and Intel is committed to ushering in this new era with technology solutions that place the gaming community and fans first."
Intel and ESL have the longest standing partnership in all of esports, leading initiatives in the space for the last 18 years, starting with ESL's early events in Germany. In 2006, the cooperation turned global when Intel became the official title sponsor of the Intel Extreme Masters. In 2016, Intel became ESL's Global Technical Partner, creating some of the world's most prestigious and successful esports tournaments and pioneer stadium events worldwide. Some noteworthy include:
-On average, ESL attracted up to 15,000 daily visitors to 10 mega-events in 2018.
-In 2018, Intel Extreme Masters and ESL One powered by Intel in Katowice, Poland, the world's largest esports event each year, saw 169,000 fans in attendance onsite and 3.4 billion minutes of content consumed online.
-For over a decade, ESL has operated the biggest global circuit of esports events, including an uninterrupted series of 73 different Intel Extreme Masters live events that spanned across North America, South America, Europe, Middle East, China, Southeast Asia, and Australia. In 2019, ESL and Intel will celebrate a tremendous milestone with IEM Sydney becoming the 75th installment for the circuit.
Porsche partners with iRacing for new World Championship Series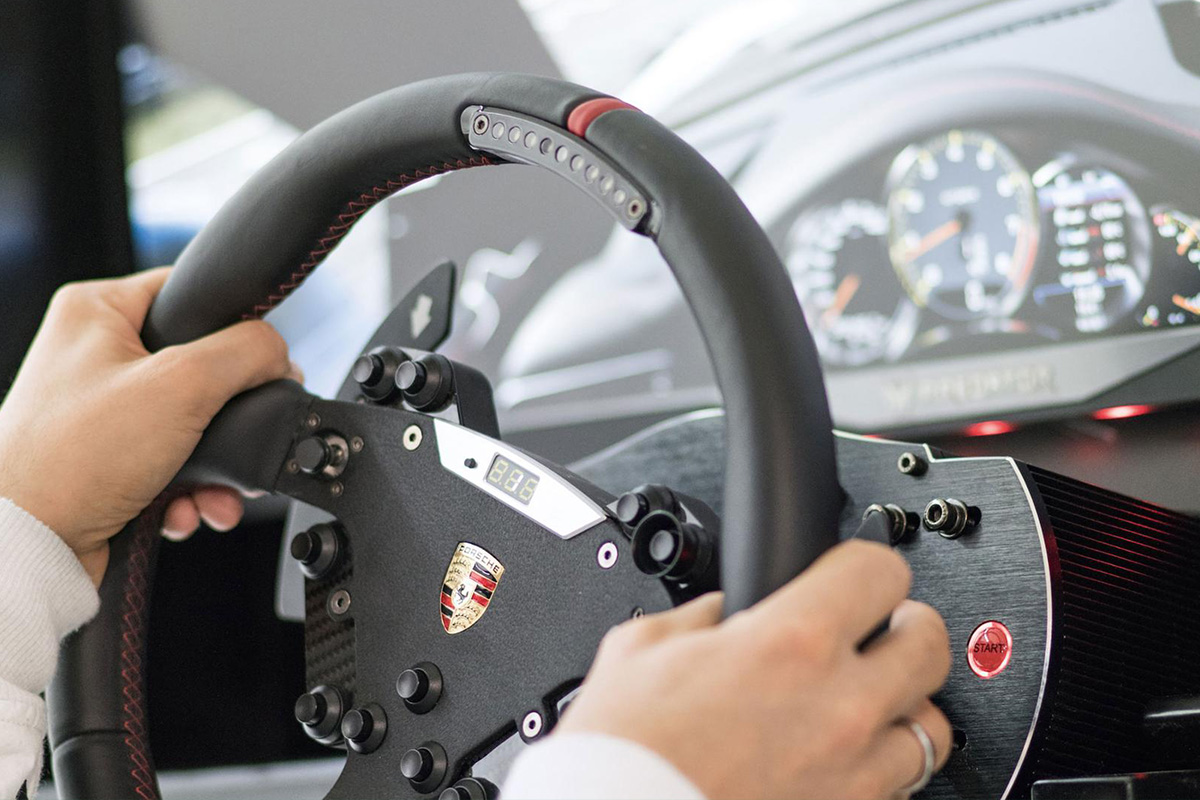 Reading Time:
1
minute
With full speed across the finish line: Porsche is supporting a new esports car racing series in an official partner role.
At the "Porsche iRacing World Championship Series", 40 participants from different nations will race in the 911 GT3 Cup. They are competing for total prize money of US$100,000. The competition runs over ten racing weekends and takes place exclusively online. Qualification starts in January 2019, with the championship running over several months throughout the year.
"Porsche is more and more involved with esports and racing simulations. Putting together a world championship like this one is important evidence of our increasing commitment to the sport," comments Dr. Kjell Gruner, Vice President Marketing at Porsche. To coordinate the event, the Zuffenhausen-based sports car manufacturer collaborated with iRacing, a leading provider of realistic online racing simulations that has been putting on world championships for ten years. The competition will take place under this title for the first time, as a completely new series with competitors racing from all around the world, connecting through the iRacing service.
Porsche is more and more involved with esports
The initiative represents the high point so far in the partnership between the two companies, which have been working together since 2017, focusing on the realistic implementation of Porsche motorsport vehicles and online racing. Porsche and iRacing have also collaborated on several live tournaments where racers compete from the same location. This includes the Porsche SimRacing Trophy, which drew 40 participants when it was held at the Nürburgring in September 2018, and the Porsche SimRacing Summit, where 32 simulation racing drivers competed at the Porsche factory in Leipzig on 15 and 16 December.