Esports fan engagement startup raises $27 Million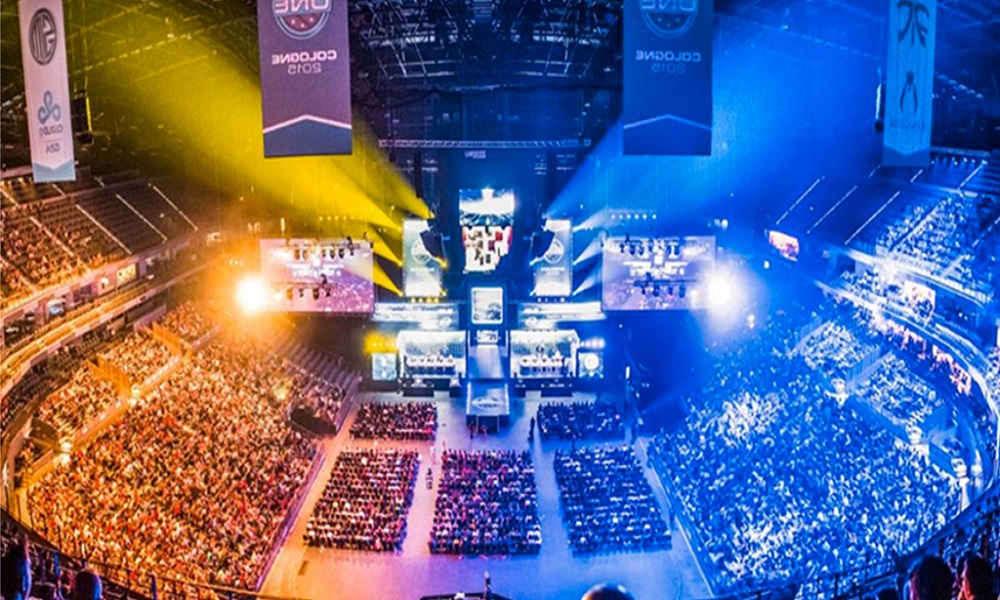 Reading Time:
2
minutes
A startup called chiliZ has raised a funding $27 million through private placement. Promoted by poker industry maven Alexandre Dreyfus, it is reportedly a blockchain-based platform that allows fans to crowd-manage sports, mainly esports, teams and organisations.
Alexandre Dreyfus, a quiet man who had carved a niche for himself in poker, is the owner of the largest live poker database Hendon Mob, the Global Poker Index, and more recently the Global Poker League, which changed the game of poker into what it is today, that is, an international gamefied competition. The new startup is the result of his keen interest in two of the fastest growing verticals: Esports and cryptocurrency.
It is being referred to as a blockchain-based platform allowing fans to crowd-manage sports – primarily esports – teams and organisations. Dreyfus took his inspiration for the project from the soccer clubs Real Madrid and FC Barcelona, which are collectively controlled by over 90,000 "socios" and 170,000 "socios," respectively. These socios are essentially members who democratically elect the clubs' presidents.
"After speaking to various esports teams, we realized they shared our experience and our frustrations – there were no tools, and there was no way to monetize that fan base," says Dreyfus. "The solution to the problem was inspired by traditional sports, more specifically the way in which teams like Real Madrid/FC Barcelona, and also the NFL's Green Bay Packers, were democratically managed by 'socios' or fans. We decided to explore and scale this idea to a completely different level thanks to the latest technologies."
What chiliZ and Dreyfus anticipate is that the esports landscape, in particular, will not only be shaped by the games, teams and leagues that draw the most players and spectators, but by those best able to activate and monetise audiences by giving fans power. Dreyfus believes that fan engagement is the secret sauce to success of esports growth and chiliZ will serve as the engine to tokenise the process of giving fans power, which is where the crypto element comes in.
"Our vision – to build a tokenised voice platform that focuses on a fan-driven experience – is a first for the industry," says Dreyfus. "While it is disruptive, it does not compete with the existing ecosystem. In essence, it complements the ecosystem, and will ultimately help to shape and grow the industry as a whole."
Crypto investors in Asia largely put up the $27 million invested in chiliZ to date, according to Dreyfus. His biggest challenge with the raise was based on the prices of many crypto assets falling far from their peaks in the past few months.
"Raising crypto funds in a bear market is actually pretty difficult, but it's also very exciting, mainly because we believe that we have a very strong business model and utility in the esports space," adds Dreyfus. "Moreover, many of our crypto investors have invested on a strategic level, and are helping to further build our initiative."
Source: inc.com
UltraPlay wins Best B2B Digital Product Solution at G2E Asia Awards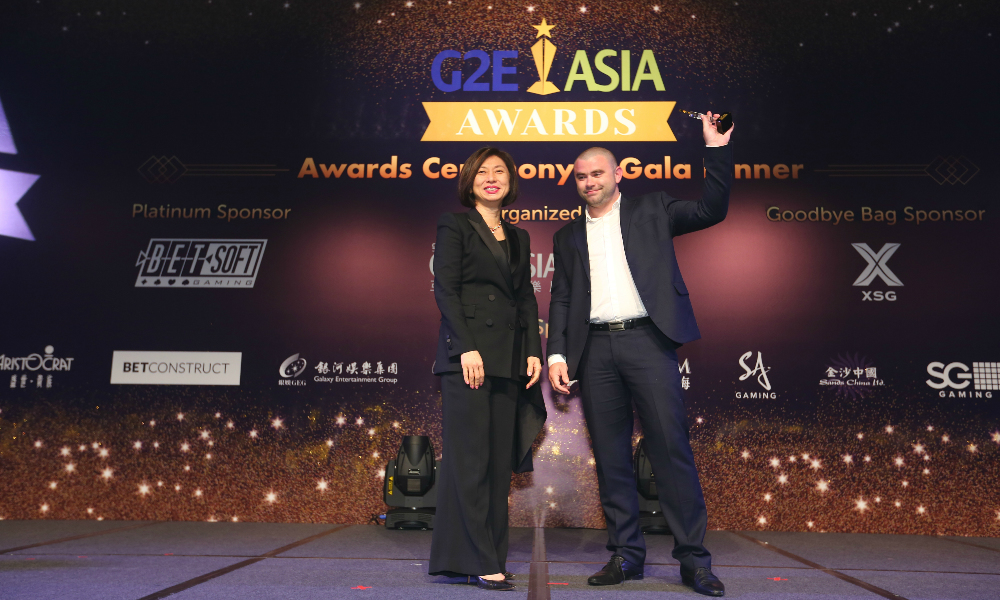 Reading Time:
2
minutes
May 22nd, 2018, Sofia, Bulgaria – Advanced betting solutions provider UltraPlay has been recognized by the industry at G2E Asia Awards for its eSports betting feed ODDS.gg winning the Best B2B Digital Product Solution Award. The Award's ceremony was held during G2E Asia, on May 15th, at MGM Grand Macau.
Commenting on the accomplishment, Mario Ovcharov, CEO of UltraPlay said: "It is very satisfying to see our strategy for providing the highest quality of eSports betting data and solutions recognized by the industry at the leading gaming exhibition in Asia. Winning the Best B2B Digital Product Solution Award for ODDS.gg is a special tribute to the combined dedication of the entire team at UltraPlay and the unrivaled qualities of our advanced eSports betting suite."
ODDS.gg provides real-time eSports odds, based on the idea of combining machine learning algorithms and human trading interactions. This hybrid methodology allows the system to learn from previous outcomes while taking into account what people are likely to bet on in an effort to accurately predict winners. ODDS.gg is adopted by the industry's professionals from all across the globe, as a working model for eSports betting, covering the requirements of both operators and gaming consultants alike.
UltraPlay has taken its eSports product ODDS.gg onto the next level by evolving both number of events, games and live betting coverage. Reaching the unprecedented numbers of 25 game titles, 3000+ eSports event a month, 1500+ in-play events as well as 50+ markets, ODDS.gg offers the widest coverage on eSports betting and is the industry's leader in this very specific and highly-demanded sector.
Following the award, the company has reported an increased interest from many new potential partners operating on key Asian markets during the three days of G2E Asia, in Macau. The company's booth at the leading Asian exhibition gathered many operators and organizations interested in the development and advantages of the company's sports and eSports betting solutions as well as the eGold cryptocurrency powered by UltraPlay. The new front-end solution that UltraPlay has presented during the show also attracted many who are looking for a turn-key solution to start operating online on a global scale.
Recently, the company has announced that its live betting model was enhanced to offer more markets on the Golden Trio – CS:GO, Dota2 and League of Legends. New tournaments and several new games titles were included in the company's portfolio as well such as King of Glory, GWENT, NBA 2K League and others.
UltraPlay's solutions offering a wide range of betting verticals – from sports to eSports betting and cryptocurrencies wagering allow a new betting website to launch successfully and be solidly positioned on the online gaming market. Through the company's solutions experienced and well-known bookies can definitely expand their business with the hottest betting options the players and online operators are constantly demanding such as eSports and crypto betting.
About UltraPlay:
UltraPlay is a modern technological company, founded in 2010, with the core ambition to offer an innovative approach to the online gaming industry by providing advanced betting solutions, focused on sports and eSports betting, live betting, white label, online casino and Blockchain technology.
Assembled by a team of iGaming professionals with vast experience in betting product development, operations, eSports and marketing, UltraPlay is a trusted partner for delivering superior sports software and odds products to its customers. Learn more about the company here: www.ultraplay.co
Nova Entertainment enters eSports business with ESL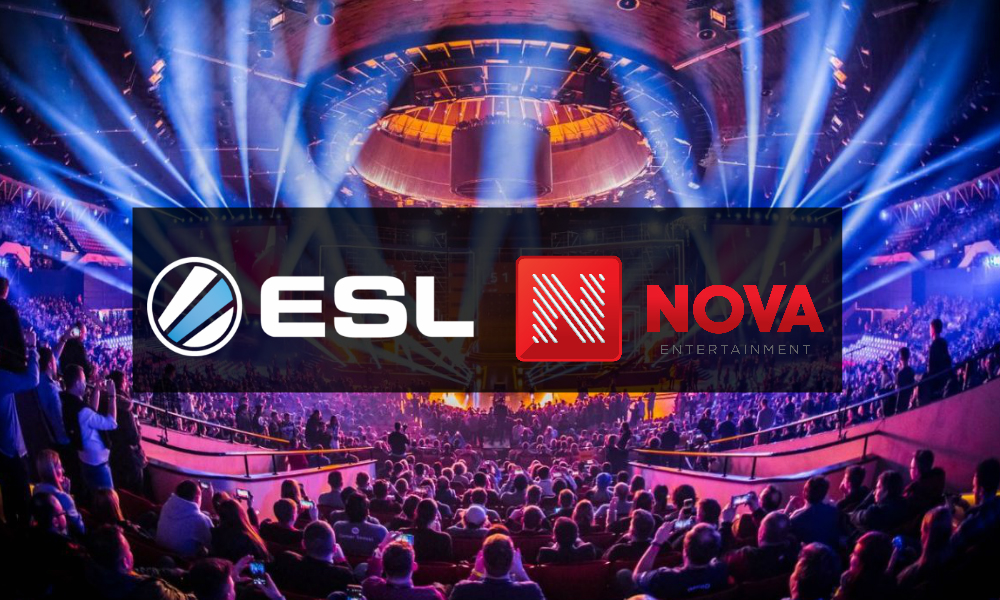 Reading Time:
2
minutes
Nova Entertainment, the Australian entertainment company has entered the realms of eSports business in form of a strategic partnership with ESL. The partnership will see Nova Entertainment selling ESL inventory for ESL AU & NZ Championships in Australia through their radio and digital platforms.
Nick Vanzetti, Managing Director of ESL Australia explained the strategic deal in a statement: "ESL has pioneered the way in esports live events and broadcast innovation in Australia and it is our mission to continue to develop the ecosystem here. Partnering with NOVA Entertainment will provide the growth platform to bring mass audience to esports in Australia through IEM and the ESL AU & NZ Championships."
Nathan Reay, Head of M&A, Strategy and Partnerships at NOVA Entertainment commented: "We are excited to partner with ESL, a global leader in esports, with an established award-winning presence in Australia. As esports experiences enormous growth, NOVA Entertainment is committed to being at the forefront of its expansion in Australia."
About ESL:
ESL, a part of the international digital entertainment group MTG, is the world's largest esports company, leading the industry across the most popular video games with numerous online and offline competitions. It includes high-profile, branded international and national leagues and tournaments such as the IEM Sydney, ESL One, ESL National Championships and other top-tier stadium-size events, as well as grassroots amateur cups, leagues and matchmaking systems.
ESL covers a broad field of services in gaming technology, event management, advertising and television production, fully catering to the needs of the esports ecosystem. With offices in North America, Germany, Russia, France, Poland, Spain, China, and partners in many other countries, it has a global footprint.
ESL creates and promotes gaming experiences globally with its Australian flagship event, IEM Sydney, part of the longest-running global pro gaming tour in the world. The annual competition features the world's best gamers in Counter-Strike: Global Offensive amongst other esports titles with over $7m in prize money to date.
Australia's largest esports event, IEM Sydney, returned for a second consecutive year at Sydney's Qudos Bank Arena in May, building on its online audience of over 8 million last year. Additionally, the nationally focused ESL AU & NZ Championships are entering their third year of competition in 2018.
Source: esportsinsider.com
Epic Games Will Provide $100,000,000 For Fortnite Esports Tournament Prize Pools In The First Year Of Competitive Play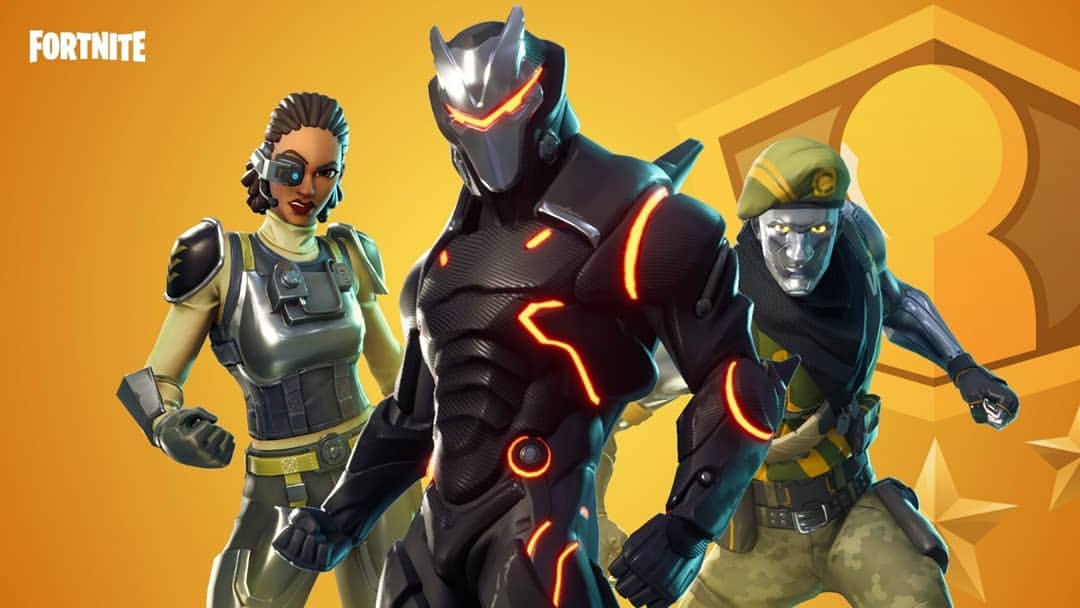 Reading Time:
1
minute
Fortnite Competitors!
Grab your gear, drop in and start training. Since the launch of Fortnite Battle Royale we've watched the passion for community competition grow and can't wait to empower you to battle with the best.
In the 2018 – 2019 season, Epic Games will provide $100,000,000 to fund prize pools for Fortnite competitions. We're getting behind competitive play in a big way, but our approach will be different – we plan to be more inclusive, and focused on the joy of playing and watching the game.
Stay tuned for more details about competitive structures and eligible platforms in the weeks ahead!
By The Fortnite Team