Esports fan engagement startup raises $27 Million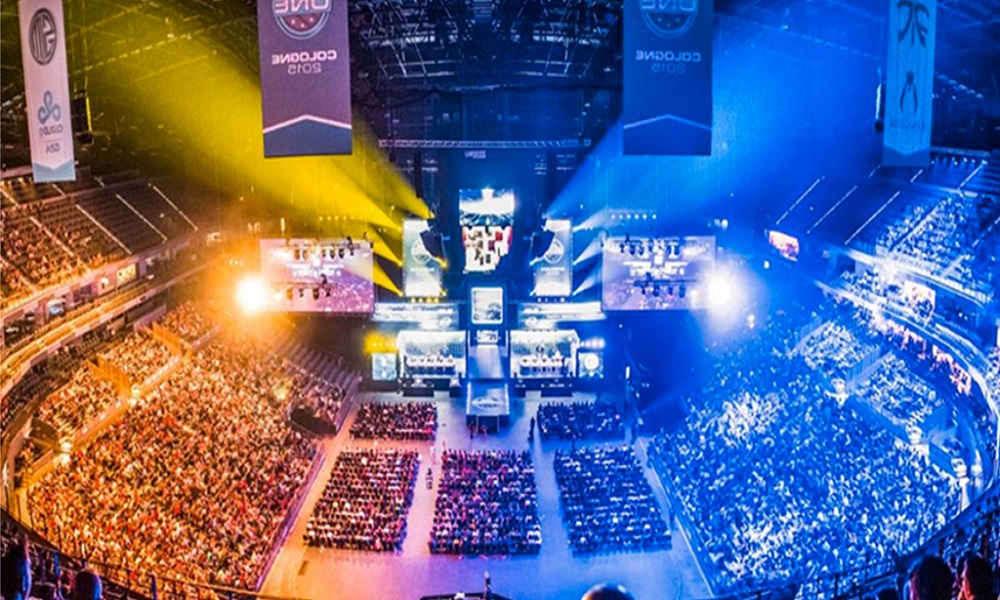 Reading Time:
2
minutes
A startup called chiliZ has raised a funding $27 million through private placement. Promoted by poker industry maven Alexandre Dreyfus, it is reportedly a blockchain-based platform that allows fans to crowd-manage sports, mainly esports, teams and organisations.
Alexandre Dreyfus, a quiet man who had carved a niche for himself in poker, is the owner of the largest live poker database Hendon Mob, the Global Poker Index, and more recently the Global Poker League, which changed the game of poker into what it is today, that is, an international gamefied competition. The new startup is the result of his keen interest in two of the fastest growing verticals: Esports and cryptocurrency.
It is being referred to as a blockchain-based platform allowing fans to crowd-manage sports – primarily esports – teams and organisations. Dreyfus took his inspiration for the project from the soccer clubs Real Madrid and FC Barcelona, which are collectively controlled by over 90,000 "socios" and 170,000 "socios," respectively. These socios are essentially members who democratically elect the clubs' presidents.
"After speaking to various esports teams, we realized they shared our experience and our frustrations – there were no tools, and there was no way to monetize that fan base," says Dreyfus. "The solution to the problem was inspired by traditional sports, more specifically the way in which teams like Real Madrid/FC Barcelona, and also the NFL's Green Bay Packers, were democratically managed by 'socios' or fans. We decided to explore and scale this idea to a completely different level thanks to the latest technologies."
What chiliZ and Dreyfus anticipate is that the esports landscape, in particular, will not only be shaped by the games, teams and leagues that draw the most players and spectators, but by those best able to activate and monetise audiences by giving fans power. Dreyfus believes that fan engagement is the secret sauce to success of esports growth and chiliZ will serve as the engine to tokenise the process of giving fans power, which is where the crypto element comes in.
"Our vision – to build a tokenised voice platform that focuses on a fan-driven experience – is a first for the industry," says Dreyfus. "While it is disruptive, it does not compete with the existing ecosystem. In essence, it complements the ecosystem, and will ultimately help to shape and grow the industry as a whole."
Crypto investors in Asia largely put up the $27 million invested in chiliZ to date, according to Dreyfus. His biggest challenge with the raise was based on the prices of many crypto assets falling far from their peaks in the past few months.
"Raising crypto funds in a bear market is actually pretty difficult, but it's also very exciting, mainly because we believe that we have a very strong business model and utility in the esports space," adds Dreyfus. "Moreover, many of our crypto investors have invested on a strategic level, and are helping to further build our initiative."
Source: inc.com
Sega to launch eSports version of Puyo Puyo series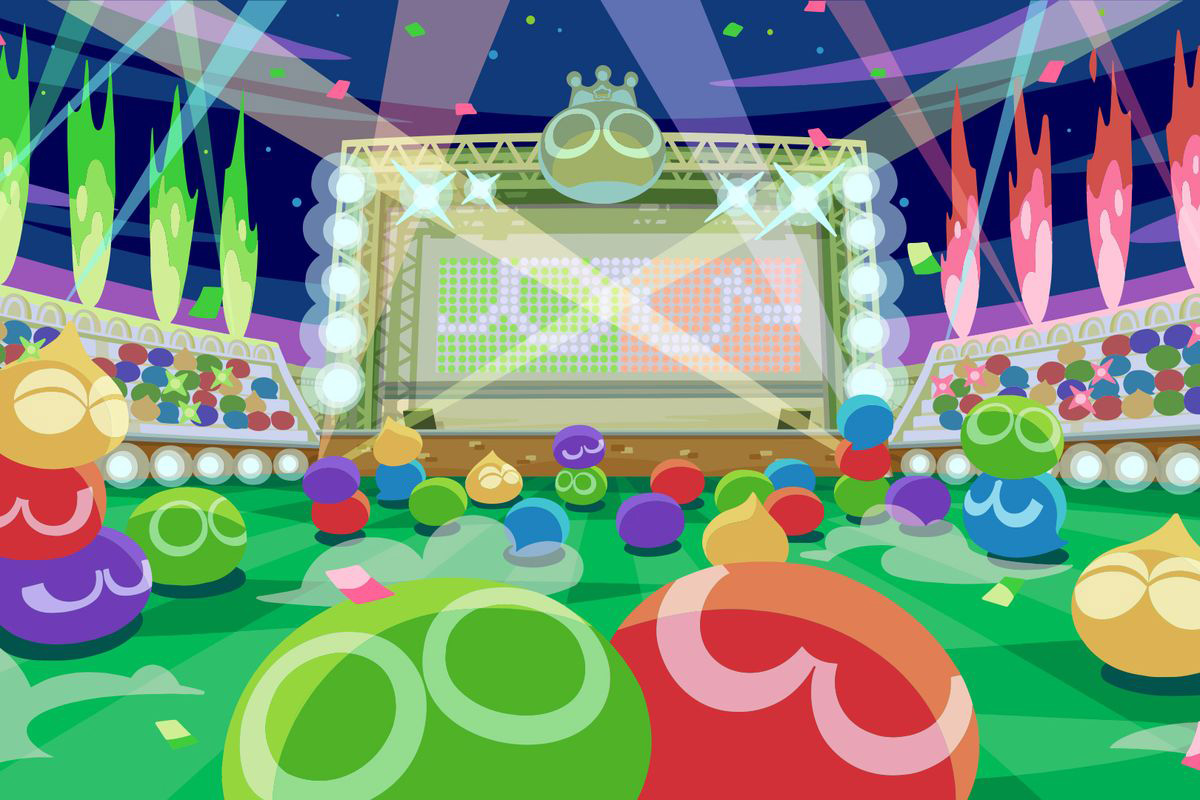 Reading Time:
1
minute
Sega, the pioneering Japanese gaming company, is planning to launch the eSports version of its popular game series Puyo Puyo. The new version will be recognised by Japan's official eSports union. The game, titled Puyo Puyo eSports, first will be available in Nintendo Switch and PlayStation 4 from October. An arcade version is also on the cards.
Puyo Puyo eSports looks very similar in presentation to 2014's Puyo Puyo Tetris, minus the Tetris component. The esports-focused spin on the blob-dropping puzzle game takes its rules from two previous entries: Puyo Puyo 2 (first released in 1994) and Puyo Puyo Fever (first released in 2003). Puyo Puyo eSports will feature 24 characters from across the franchise.
The new version of Puyo Puyo is authorized by the Japan esports Union (JeSU), an organisation established in cooperation with the Japanese government that aims to promote and disseminate esports in the country, as well as provide actual licenses for professional players. The organisations members include developers and publishers such as Arc System Works, Bandai Namco, Capcom, Konami, Microsoft and Sony Interactive Entertainment.
The chairman of JeSU, Hideki Okamura, is also president and chief operating officer of Sega Holdings, parent company of publisher Sega.
Puyo Puyo eSports will be released digitally in Japan on October 25, priced at 1,999 yen (15.25 Euro's).
Esports Entertainment Group Signs Affiliate Marketing Agreements with Additional 34 Esports Teams, Bringing Total To 134 Esports Teams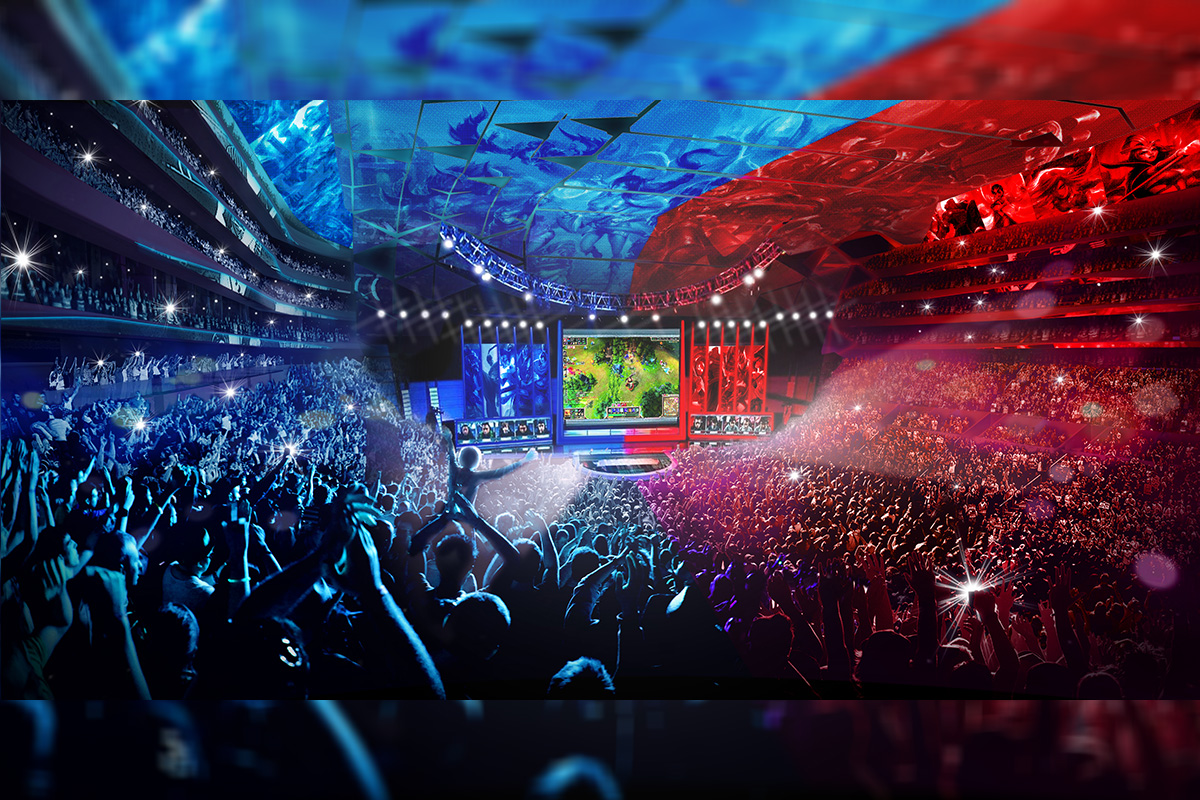 Reading Time:
3
minutes
Esports Entertainment Group, Inc. (OTCQB:GMBL) (or the "Company"), a licensed online gambling company with a specific focus on esports wagering and 18+ gaming, is pleased to announce Affiliate Marketing Agreements with 34 additional esports teams as the Company continues to ramp up affiliate marketing activities in support of its recent launch of vie.gg, the world's first and most transparent esports betting exchange.
The addition of these 34 esports teams brings the total number of esports team affiliates to 134 since the Company's first announcement on April 5th, representing a major milestone for Esports Entertainment Group, as well as, a major event within the esports world where no other esports wagering site has ever signed an Affiliate Marketing Agreement with an esports team.  The Company anticipates many more Affiliate Marketing Agreements with esports teams throughout 2018.
NEWEST ESPORT TEAM AFFILIATES EXPAND GLOBAL REACH INTO SOUTH AND CENTRAL AMERICA
The addition of the 34 esports teams below represents a significant geographical expansion and balancing of the Company's partners.  Whereas the first 60 esports teams were heavily concentrated in Europe, the last 74 esports teams have primarily come from South and Central America.  The geographical distribution of our most recent esports team affiliate partners is as follows:
Brazil: 16
Argentina: 5
Peru: 4
Colombia: 2
Chile: 2
Ecuador: 2
Venezuela: 1
Paraguay: 1
Honduras: 1
Grant Johnson, CEO of Esports Entertainment Group, stated, "We want to welcome all of our new esports team partners from South America. The region has a huge esports fan base and we look forward to working closely with these teams as they engage with their fans at home and around the globe."
VIE.GG
vie.gg offers bet exchange style wagering on esports events in a licensed, regulated and secured platform to the global esports audience, excluding jurisdictions that prohibit online gambling. vie.gg features wagering on the following esports games:
Counter-Strike: Global Offensive (CSGO)
League of Legends
Dota 2
Call of Duty
Overwatch
PUBG
Hearthstone
StarCraft II
This press release is available on our Online Investor Relations Community for shareholders and potential shareholders to ask questions, receive answers and collaborate with management in a fully moderated forum at https://agoracom.com/ir/EsportsEntertainmentGroup
About Esports Entertainment Group
Esports Entertainment Group, Inc. is a licensed online gambling company with a specific focus on esports wagering and 18+ gaming. Esports Entertainment offers bet exchange style wagering on esports events in a licensed, regulated and secure platform to the global esports audience at vie.gg.  In addition, Esports Entertainment intends to offer users from around the world the ability to participate in multi-player mobile and PC video game tournaments for cash prizes. Esports Entertainment is led by a team of industry professionals and technical experts from the online gambling and the video game industries, and esports. The Company holds licenses to conduct online gambling and 18+ gaming on a global basis in Curacao, Kingdom of the Netherlands and the Kahnawake Gaming Commission in Canada. The Company maintains offices in Antigua, Curacao and Warsaw, Poland. Esports Entertainment common stock is listed on the OTCQB under the symbol GMBL.  For more information visit www.esportsentertainmentgroup.com
.
FORWARD-LOOKING STATEMENTS
The information contained herein includes forward-looking statements. These statements relate to future events or to our future financial performance, and involve known and unknown risks, uncertainties and other factors that may cause our actual results, levels of activity, performance, or achievements to be materially different from any future results, levels of activity, performance or achievements expressed or implied by these forward-looking statements. You should not place undue reliance on forward-looking statements since they involve known and unknown risks, uncertainties and other factors which are, in some cases, beyond our control and which could, and likely will, materially affect actual results, levels of activity, performance or achievements. Any forward-looking statement reflects our current views with respect to future events and is subject to these and other risks, uncertainties and assumptions relating to our operations, results of operations, growth strategy and liquidity. We assume no obligation to publicly update or revise these forward-looking statements for any reason, or to update the reasons actual results could differ materially from those anticipated in these forward-looking statements, even if new information becomes available in the future. The safe harbor for forward-looking statements contained in the Securities Litigation Reform Act of 1995 protects companies from liability for their forward-looking statements if they comply with the requirements of the Act.
Riot Games unveils "LoL PARK" new LCK Esports stadium!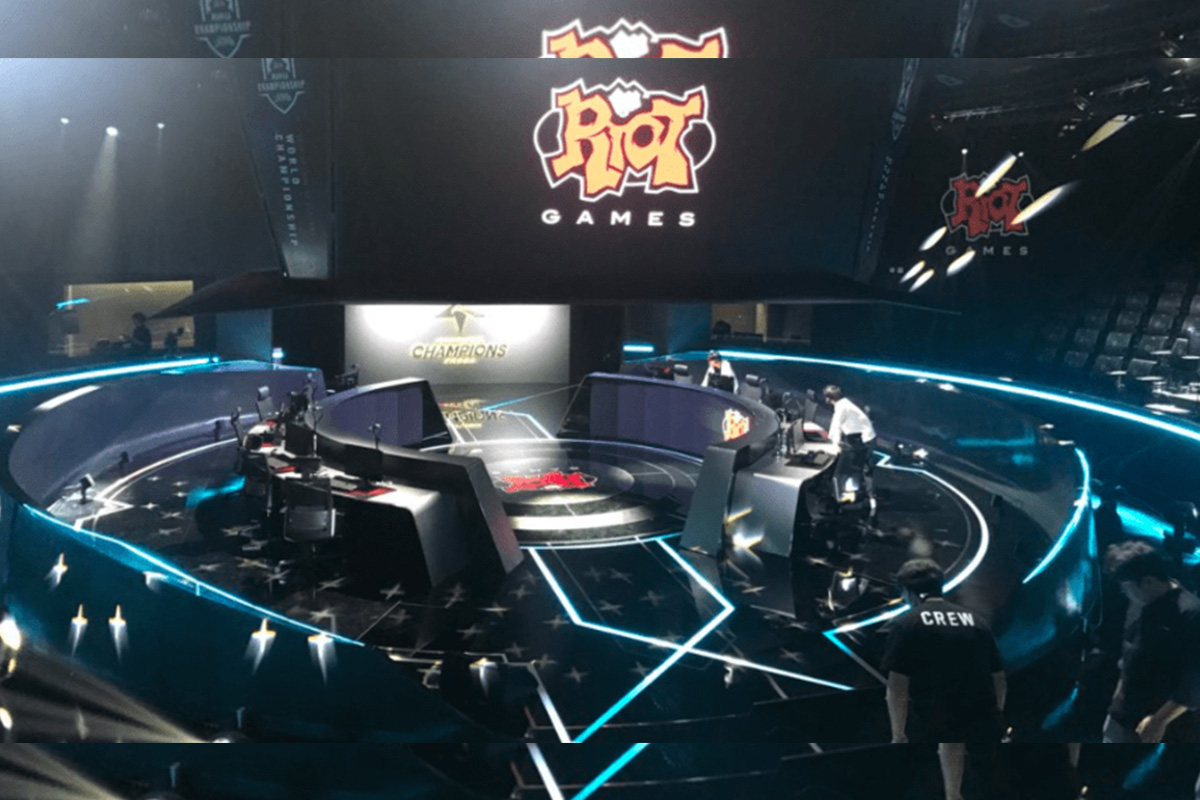 Reading Time:
2
minutes
Riot Games, a California-based game developer has unveiled its new League of Legends exclusive stadium called "Lol PARK." The new facility is located at Jongno-gu, Seoul, South Korea. It can host up to 500 people. The most important section of the stadium is a section in the form of a round open booth. Here, players are able to sit and play in the centre whilst the spectators can watch the players live. Due to the audience's seats being in close proximity with the stage, the audience is able to even see a player's individual screen. In addition, there is an incredibly large screen located at the top of the stage. This screen offers full picture quality from a multitude of angles, allowing the audience to watch the game without the slightest issue. The screen allows quality entertainment regardless of being at the front or back of the stage.
Also, there is a box specifically made for the coaching staff which is located on the outskirts of the stage. This box is clearly visible to the audience and adds yet another perk to the experience. After a game, the players are provided with a joint coverage area or interview zone in which they can interact in new ways with their fans. In addition, unlike fan meetings in the past when it was rushed and held outdoors, the LoL PARK provides a prepared fan meeting zone inside the facility.
Lee Seung Hyun, the representative of Riot Games Korea, commented, "I only hope that LoL PARK can provide a unique experience to everyday life. Jongno is a place that has a lot of companies and a lot more employees. I'd like this facility to be a place where you look twice and visit when you see it. The League focused stadium is more of an arena style than a studio. I have made sure and prepared this place to be a pleasant space for players. In addition, I did my best to set up various attractions and comfortable facilities for the audience who might visit here."