Exclusive Interview with Peter Gal, co-founder of Bethereum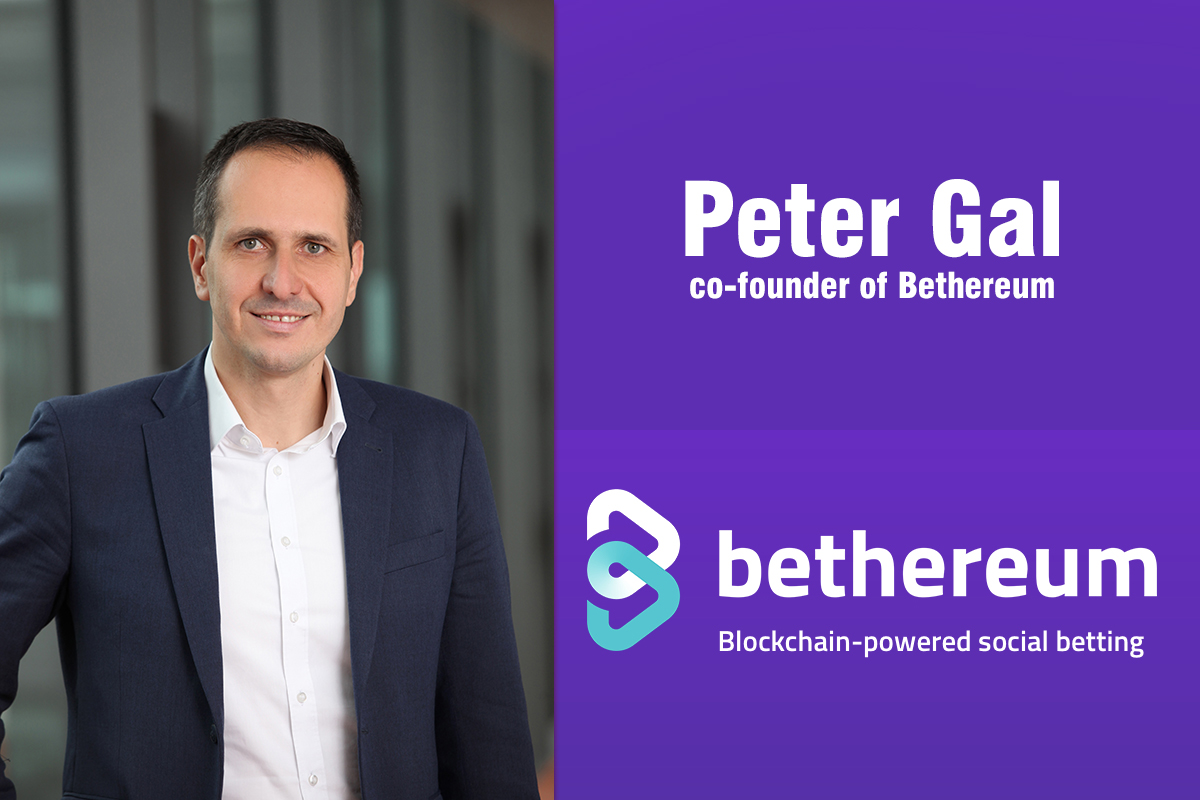 Reading Time:
6
minutes
Peter Gal is a co-founder of Bethereum, the fast-growing blockchain based social betting platform. Here he talks about his career, how the idea of Bethereum was born and how blockchain technology is going to change the betting industry.
You might be pleasantly surprised to hear that his passion for football has indirectly led to the creation of a path-breaking technological platform. In this interview, he clearly outlines Bethereum's objectives and vision. He also explains in detail what makes Bethereum special by being "provably fair".
I'd first like to ask you to begin with a few words about yourself. It's always nice to hear top-class professionals say a few words about themselves for our audience.
Peter: I have 16 years' experience leading strategic initiatives in Telco, IT, and banking. I was responsible for some of the most successful product launches in the CEE region, in the areas of big data, cloud computing, IoT, and e-commerce. My biggest passion is to combine technology with business strategy, to deliver something which is truly innovative and serves a real purpose.
You started your career as a teacher for a brief while. Then you moved to marketing, telecom, banking and life insurance. Now you are heading a blockchain based social-media betting platform. Tell us more about the job shift. How easy was your navigation from the traditional industries to a relatively new industry?
Peter: I worked as a teacher during my alternative military service. It was a really great experience, which gave me some valuable insights for example in how to coach a team for success. Further in my career, I was always responsible for delivering new products and solutions to customers. I tackled every business challenge by focusing on delivering innovation and tangible business results to each company I worked for. I had the opportunity to cooperate with a number of startups and being deeply involved in their community. The latter truly inspired me, along with the potential a project like Bethereum offers, to start my own business.
How did the idea of Bethereum – a block-chain-based social betting platform – happened. Is there any interesting background story? Tell us more about the name "Bethereum".
Peter: The idea originated over one year ago. I am a passionate football fan and occasionally placed some bets online or with local betting agencies. From my own experience, I was not convinced that conventional betting offered the intuitiveness, security and user-friendliness that bettors deserved. So I involved a development team and started to design their our application. The head of the development team soon became one of Bethereum's co-founders. Along the way, we realized that blockchain and especially Smart Contracts offered the perfect solution to execute our vision, and Bethereum was born. The name Bethereum is simply a combination of the words "Bet" and "Ethereum," which is the infrastructure on which we're building our social betting application, platform, and betting protocol.
 How is the response from people towards Bethereum? Could you offer some recent stats on user engagement?
Peter: We are only as good as our community. A project like Bethereum, which aims at putting betting in the hands of MILLIONS, needs a team that can create strong social engagement. And our growing community is proof that we can do just that. We have over 55 thousand Telegram members, 20 thousand twitter and 18 thousand Facebook followers. We achieved all that organically, through innovative bounty systems, events, and competitive games. Most of this base is regularly active and we feel lucky to be part of such an amazing community. We now have a number of fan bases in different countries, who became true ambassadors of the Bethereum project.
There are several companies focusing on blockchain based social betting platform. There are  likely to be many more, once the popularity grows. What makes Bethereum really stand out? How do you rate the chances of the big traditional betting companies entering into the competition?
Peter: First of all, we already have a prototype: many other projects are just about an idea. As per other differentiators, we worked hard to carve a unique position within the space. Most other blockchain-based betting solutions are focusing on developing something which is already available in a conventional form, but leveraging blockchain technology to provide this "something" as a safer, more transparent, and cheaper solution (no middleman). Some focus on football or sports, some on eSports, others on fantasy sports, for example. This is all perfectly valid…but difficult to differentiate and in case of anything but sports, restrictive in terms of potential market size.
Other operators are focusing on developing a betting currency, which will then be used by "everybody else" in the betting industry. This is their main focus and while they are interested in developing some own platform, most of the effort is placed ongrowing the adoption of their digital token.
We think both directions are too restrictive. Just making something which is already available off the blockchain more secure and transparent is a great and necessary improvement, but not enough to give a betting operator an edge. Having a vision of establishing a widely adopted betting currency is certainly alluring but hard to execute if there are no powerful drivers driving such adoptions.
We aim at delivering the most intuitive and innovative betting application in the market, supporting content ranging from sport betting to eSports, fantasy, and even third-party games (e.g., casino). And to combine it with powerful gamification elements, so to deliver players with a truly rewarding experience. But we're not limiting ourselves to a "fancy" sportsbook on the blockchain. Our vision is to develop a broad B2C and B2B ecosystem and to establish our Bether token as a global betting standard. For this reason, we are creating a platform catering to the needs of a broad consumer and business base: casual bettors, high rollers, white-label customers, conventional betting operators, third-party game providers, and marketing affiliates – all fueled by our ERC20 Bether token and running on our BetherNet betting protocol.
This strategy is not only providing us with more revenue streams and lowering risk via diversification: it is also boosting the potential for widespread token adoption. And giving us a competitive edge which is difficult to replicate.
As for the blockchain market entrance by traditional betting operators, in general it may be a difficult cultural leap for an operator whose core mentality has always revolved around a centralised, confidential solution to move onto a completely different decentralised paradigm offering full transparency. We expect that at first conventional operators may start by accepting cryptocurrencies. If they eventually decide to enter the blockchain space it may be more likely to happen in the form of partnerships with new blockchain-based players. Our B2B proposition for conventional betting operators is designed around this very belief and business opportunity.
Now let's talk about legislation. Previously, the betting industry had to – and still has to – deal with legislation regarding betting and gambling. Now you have added blockchain, which has its own problems with legislation across countries. Don't you think you are further adding to the legal burden, when you embed betting on blockchain?
Peter: Bethereum combines betting and cryptomarkets, in a peer-to-peer platform where the relationship is established directly among bettors. Broadly speaking, this gives us an advantage in licensing requirements vis-a-vis conventional centralised operators. As the regulatory environment changes rapidly (an example is the recent US Supreme Court ruling which could lead to sports betting legalisation in many US states), we'll deep dive into individual markets when we're closer to the platform release. However, as a general standpoint we can say that there exist a number of markets that can be served with one common license or even without a license, some that may require an individual license for the territory, and others where betting is illegal and we will not be able to operate (for example China, and that is one of the reasons why we exclude China from the token sale).
We have already looked into the cost and obtainability of betting licenses for our particular type of operation. In most cases we will obtain them directly. In the most difficult cases we will look for partnerships with operators which are licensed for the relevant territory. We have an experienced legal team advising us on this matter and we'll always look for the best solution in terms of cost, compliance, and time.
 Finally, one last question – more out of curiosity. Your website claims Bethereum is "provably fair". Could you elaborate a bit more on practical terms what exactly you mean by "provably fair"?
Peter: The online betting industry is plagued by a number of key challenges. In a nutshell, over time the House always wins. Among other considerations, odds are vastly in favour of the bookmaker, payouts are not always honoured, and regular winners are restricted or banned. There is a lack of transparency and security, high fees and low returns, and low social involvement. These factors alienate asignificant number of potential bettors from taking part in such systems.
In Bethereum players bet with other players, not against a bookmaker, and all bets have a winner. With us, the House doesn't win because there is no House. Players set the odds and all transactions are visible on the blockchain.
Each bet is handled by a Smart Contract. The Smart Contract records the conditions for the bet, keeps the fund in escrow, verifies the bet outcome via the use of Oracles, and automatically pays out the winnings. All this without any human intervention or possibility for manipulation. Furthermore, we will always welcome winners and run the platform with the utmost integrity. So in this way, Bethereum is a provably fair solution.
Mario Ovcharov, CEO at UltraPlay: UltraPlay delivers betting entertainment over the top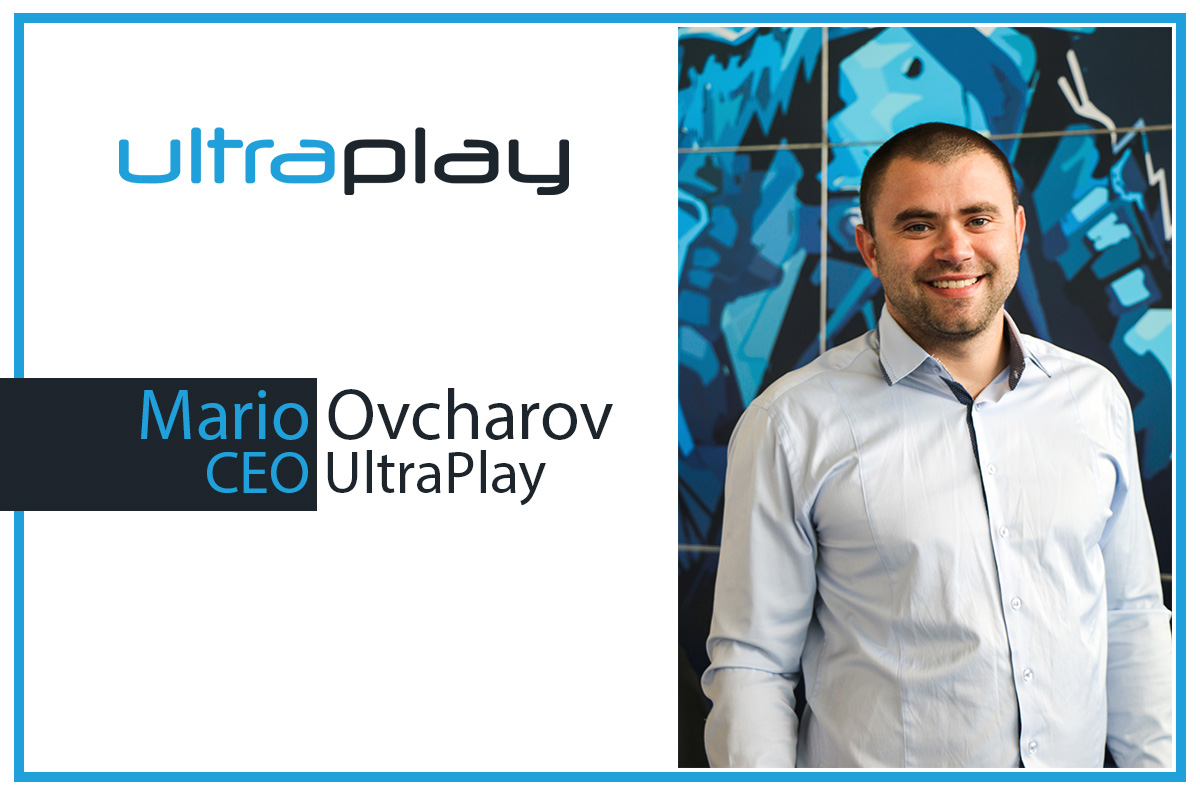 Reading Time:
3
minutes
First, we would like to read a few words about yourself. Our readers love to hear top-class professionals describing themselves.
Mario Ovcharov: I have been involved in the online gambling industry for over 5 years delivering innovative betting products and contributing to UltraPlay's firm positioning on the global gaming market as the leading eSports betting data and platform provider.
It has been just over a year since you took over as CEO of UltraPlay. What would be your biggest achievement during this period?
Mario Ovcharov: I wouldn't say I have personally achieved anything. It is a team effort that achieves success, and leads to solid partnerships, big customers, and a number of awards.
Tell us more about eGold.gg. How is it different from the other cryptocurrencies in the market? What's its USP?
Mario Ovcharov: The eGold project started with a mission to unify gamers worldwide and offer them a next level of entertainment through specially designed betting cryptocurrency. By its nature, eGold is a pure utility token where players can get cash back on every bet. It basically uses the numerous advantages of the Blockchain technology to speed up and make betting faster and more attractive than before.
The project was received extraordinary by the crypto and betting community. Foundations were laid for what can be called crypto betting revolution. Now, we see many betting brands offering altcoins to their players. We are working to offer the best for our customers and users, and great things are ahead of the project.
We would also like to hear more about UltraPlay's award-winning product – ODDS.GG? How is it going to revolutionize the betting scenario?
Mario Ovcharov: It was a fantastic year for our eSports betting suite and ODDS.GG in particular, which was reflected in several international accolades from both betting and IT perspective. We started offering betting on eSports 5 years ago and we were the first to provide such product on the online gambling market. Actually, UltraPlay was the first company to offer live betting on CS:GO. Since then, ODDS.GG doubled the number of competitive game titles reaching almost 30 games at that moment, including the eSports sensations PUBG, Fortnite, NBA 2k League and many more. The popularity and usage of ODDS.GG increases exponentially. Moreover, if we look at the landscape now, eSports has a much higher growth pattern than any other gambling vertical in the last few years.
You have introduced some innovative features in the eSports front-end. How do they fare with the customers? And what are your new plans on the eSports segment?
Mario Ovcharov: We believe that User Experience and User Interface play a significant role in today's product development. Having been on the cutting-edge of technology for over 9 years now, we strive for highest quality and best entertainment for the end-users. Thus, our product is constantly upgraded so that our partners can positively experience the change with a strong boost in terms of players' satisfaction. In UltraPlay, we love new technologies, and throughout the years, we have established ourselves as pioneers in emerging sectors, where new audiences are brought together. UltraPlay's eSports dedicated front-end solution is specifically built to answer the wide variety of requirements those new audiences have, such as Millennials, favoring easy-to-use layout, intuitive tools and functionalities. BUFF.bet is a perfect example that our efforts are going in the right direction with the recorded boost in terms of betting brand recognition and players' acquisition, conversion and retention. To offer eSports now is not enough. You need to go over the top. Impressive eSports betting entertainment is what we aim and successfully deliver for over 5 years now.
The multi-game module of UltraPlay's casino software has been in the news. Are the customers loving it? Tell us more about the feature.
Mario Ovcharov: It's been decision backed by solid research and analysis of player's casino behaviour accumulated from leading online gambling brands. Our advanced multi-view module enables up to four games to be played simultaneously – something that many players turned out to request and use on a daily basis.
UltraPlay's affiliate platform is known to be pretty comprehensive? What makes it unique? We will surely have some wannabe affiliate marketers reading this. What is your advice to them?
Mario Ovcharov: We use a top-notch affiliate software that manages our clients' affiliates, connecting all aspects of the affiliate marketing cycle for the betting brand. It's intriguing how affiliate marketers can benefit from eSports and penetrate in this challenging sector professionally. They have to understand and manage this new gambling vertical that has specific audience and mechanisms.
UltraPlay is one of the early adopters of cryptocurrencies and blockchain technology, having started using them since 2011. Do you think the company managed to leverage the early bird advantage? Finally, do you foresee any disruptive new technologies in the near future?
Mario Ovcharov: UltraPlay's early adoption of Bitcoin positioned the company among the crypto leaders in the iGaming market and expanded the business partnership network even further. Not only our direct business results are positively affected by our visionary decision back in the days, but also our thought-leadership is further strengthen and shared during the large-scale international gambling exhibitions we usually attend.
Parimatch's people first approach is recipe for sustainable success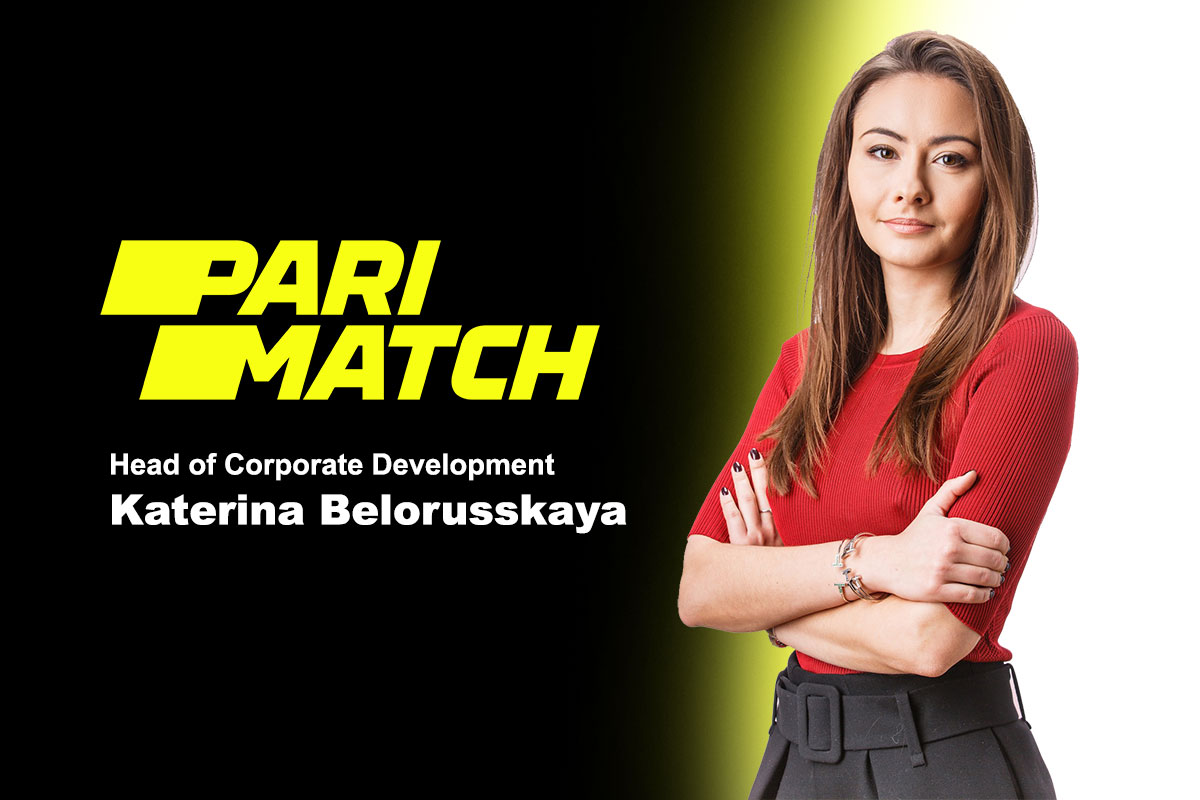 Reading Time:
4
minutes
Employment in the 21st century is no longer about simply finding a job for life and as the desire for work to engage, educate and enhance employee's lives increases, companies who can foster talent are akin to bottling lightning. With more than 1,600 employees operating in multiple territories across the globe, Parimatch's decision to seek out and develop tomorrow's industry leaders has proven a winning tactic as the company's expansion strategy continues apace.
The universal language of business has opened the door for more and more forward-thinking companies to embrace and grow their teams internationally as the industry continues to expand into new markets. However, to ensure employee engagement remains a core focus, it's key to invest in both your employees through a blend of stability and adventure according to Parimatch Head of Corporate Development Katerina Belorusskaya. "Despite the turbulence of the markets in which we operate we are a stable, reliable and honest company with constant growth over the past 25 years. On the other hand, we are ambitious and risk-taking which attracts genius people who are looking for an unusual approach and bold decisions. Parimatch is a big international family where our staff has the opportunity for constant development."
She continued: "As with every company nowadays we understand that the key to success is talent. Our people are at the heart of the organization. Their ambitions, knowledge, and skills helped us to become who we are today. Our employees are our future."
With their employee numbers have grown by about 15 – 20% annually since 2016 amid larger recruitment bursts as the company develops in new markets, the need for motivation has naturally grown too. "Engaged employees see their importance, which is the biggest motivation," continued Belorusskaya. "Here, in Parimatch we realized this fact a long time ago, and now we're trying to do our best to grow our unique corporate culture where employees are engaged, devoted and feel that they drive the business. Employee engagement can become one of the most significant workplace problems, indeed. Also, vice versa: an engaged employee can form a positive attitude towards the organization and its values which makes them go above and beyond to contribute a lot more."
Following up on its goal to invest in its people, throughout 2018 the Cyprus-based company delivered 1,300 hours of education across 53 unique pieces of training through its Corporate University of Parimatch initiative, including specialized courses on bookmaking, sports, software and language classes. Discussing its inception, Katerina explained: "Our in-house university has been established to develop employees not only professionally but also mentally helping them to find a balance between work and life. Also, our CSR activities are significant. Philanthropy is a powerful HR tool that strengthens the team, inspires employees, forms parallel connections and shared values among them. So, all the time we try to make social projects truly beneficial for employees for them to want to be a part of this."
For Parimatch, new markets are key to the recruitment strategy with the company significantly strengthening the local and partner teams in Kazakhstan and Russia recently preparing both territories for some ambitious goals in the coming years. "We are open to new horizons and opportunities," stated CHRO Tatyana Davydova, who recently joined the company after more than five years at Playtech, where she has taken the role of Head of Global HR. "So there is much more to be done to achieve the ambitious goals of the company for example adopting cultures across our brand is the primary challenge for the HR team in relation to global mobility. In one hand organizations across industries are embracing the benefits of a diverse workforce. However, with benefits come the challenges of working across borders, cultures, and languages."
To achieve its seamless overcoming of cultural barriers across multiple offices whilst maintaining happy and productive teams, Parimatch has instilled English as its official corporate language for the back office and circulates a holistic environment of common values and corporate unity through consistent, integrated sharing of information. Davydova explained: "It is crucial, and at the same time not easy to create a comfortable environment for everyone regardless of cultural background and location. We have been working on this a lot over the past five years and only today we can say that we feel the ground under our feet for all our employees.
"At some stage, we realized it can be complicated to unite people from different cultural mindsets and places in one, productive team without principles and values that would join them all. Therefore, we have created an integrated information space or flow. We believe it is essential that each employee is aware of what is happening in the life of a group in another country so the flow was developed across multiple information channels to create a monthly digest, video or blog to keep everyone in touch."
Corporate unity also forms a major aspect of Parimatch's people first approach exemplified by their bi-annual strategic sessions where the company or its partners hold operations and host employee representatives from all countries at large-scale gatherings. "These strategic sessions are an excellent platform for the exchange of experience, ideas, specific (local) cases between employees from different countries," Belorusskaya added. "In such an atmosphere, cultural affiliation is replaced by association with the culture that is formed within the company. As for the relocation of employees and their adaptation in another country, in a team with other cultural values – this is a separate and fascinating topic. In short, our people are what drives our business and a unique corporate culture that is one for all, regardless of race, creed or language is key."
Q&A with Steve Cutler, CEO & co-founder of Kalamba Games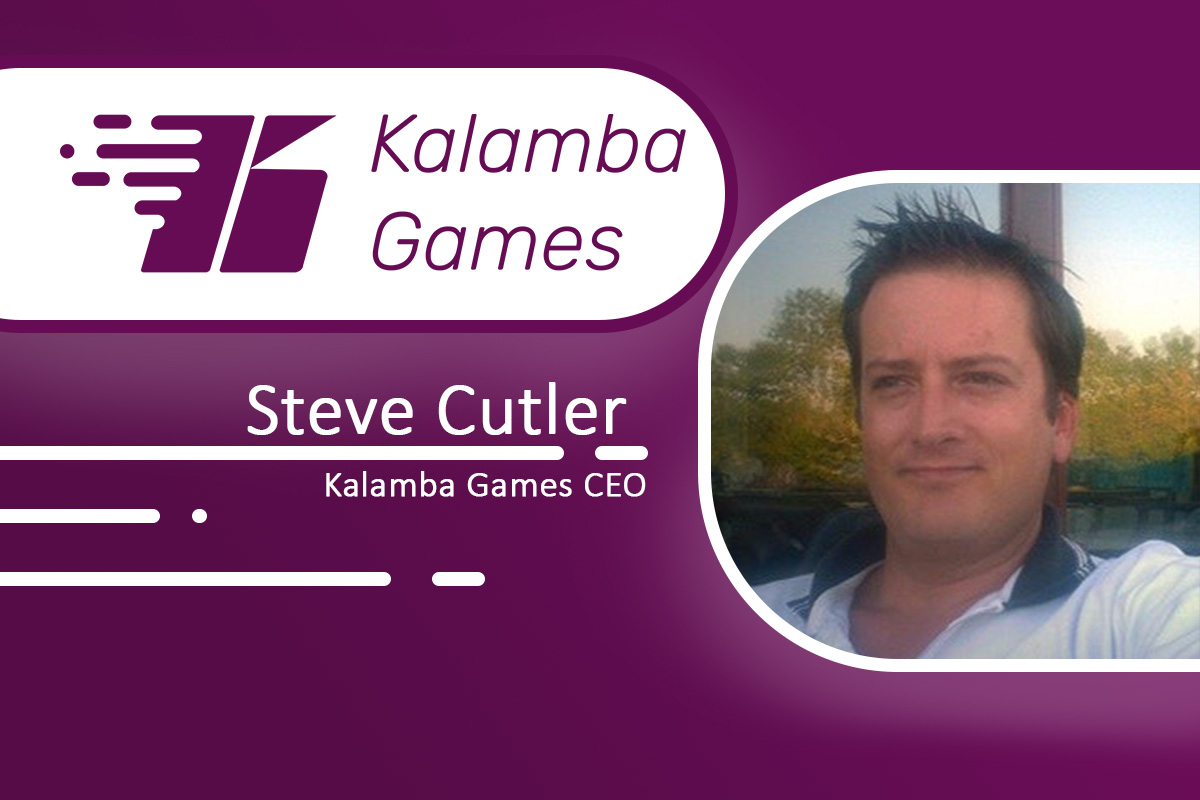 Reading Time:
3
minutes
This week we had a quick chat with Steve Cutler, CEO & co-founder of Kalamba Games.
What makes you different to other providers/to what else is available?
Kalamba Games was founded in 2016 by myself and Alex Cohen, two industry experts with experience in both real money gambling and social casino. We identified a gap in the market for a supplier who brought the best of social casino to RMG along with a focus on introducing revenue drivers that help improve operators' KPIs. Our game design strategy has always been driven by integrating engagement and retention features, as well as world-class promotional mechanics. Our games are proven to increase player engagement and retention by up to six times, as well as having a far slower game degradation and a much higher earning tail than the industry standard. We release one game a month and we now have a portfolio of over 16 high-performing titles.
How are you brining your social gaming experience into the business?
Alex and I between us have over six years' experience in social gaming and casino and thus, we had a few tricks up our sleeves when we founded Kalamba. We knew what helps drive session length and long-term engagement. A lot of that involves offering features with saved progress and collection mechanics to encourage longer and multiple sessions. With ever-increasing competition, it is less about acquisition but more about retaining the player for a longer time. Our games help ensure this.
What exactly is Kalamba doing to increase player engagement and retention?
Our games have a number of unique and improved in-game features. Among other things these include progressive jackpots and our HyperBet and HyperBonus features, enabling players to adjust game volatility. We know they have different experiences of slots and by allowing the flexibility to set different game modes, you can attract different types of players and also ensure they stay for longer as their skills and comfortability levels increase. This way, the same game can appeal to beginners as well as VIPs. Newcomers with a lower taste for volatility won't be put off while the game still remains interesting to those who desire higher volatility.
You recently hired a UX expert from the video games industry, could you tell us a bit about the reasoning behind this?
The first two years at Kalamba have been primarily focused on delivering games that get better and better with a highly competitive velocity of one game per month. Most importantly, we coupled this with a legacy-free framework that delivers for all markets and operator requirements. We are now, taking our games to the highest level by bringing on board a pair of highly experienced and talented game UX professionals. Graham McAllsiter joined us from Player Research, a company he founded to provide UX research and playtesting services to the video games industry worldwide, including major studios such as EA, Sony and NaturalMotion. He helped studios deliver successful games by applying scientific methods for objectively evaluating key assumptions about the way a game will be played and experienced. Working with the new Senior UX Product Lead, Andrzej Sekula, who joins at the same time from Huuuge and Vivid Games, he will now do the same for the games we develop at Kalamba and help shape the mindset of the company to create games that deliver the greatest user experience to the players. We are excited that we are now in a very good position to be a highly competitive company within the industry.
What can we expect from Kalamba in 2019?
We will expect to release more than 12 great games with our various engaging in-game features over the year. We received investment from venture capital funds Vereeni and RB Capital at the end of last year and this investment has given us the ability to speed up the time to some of our key business, games and platform goals. There are exciting times ahead