Caesars' entry boosts sports betting in Indiana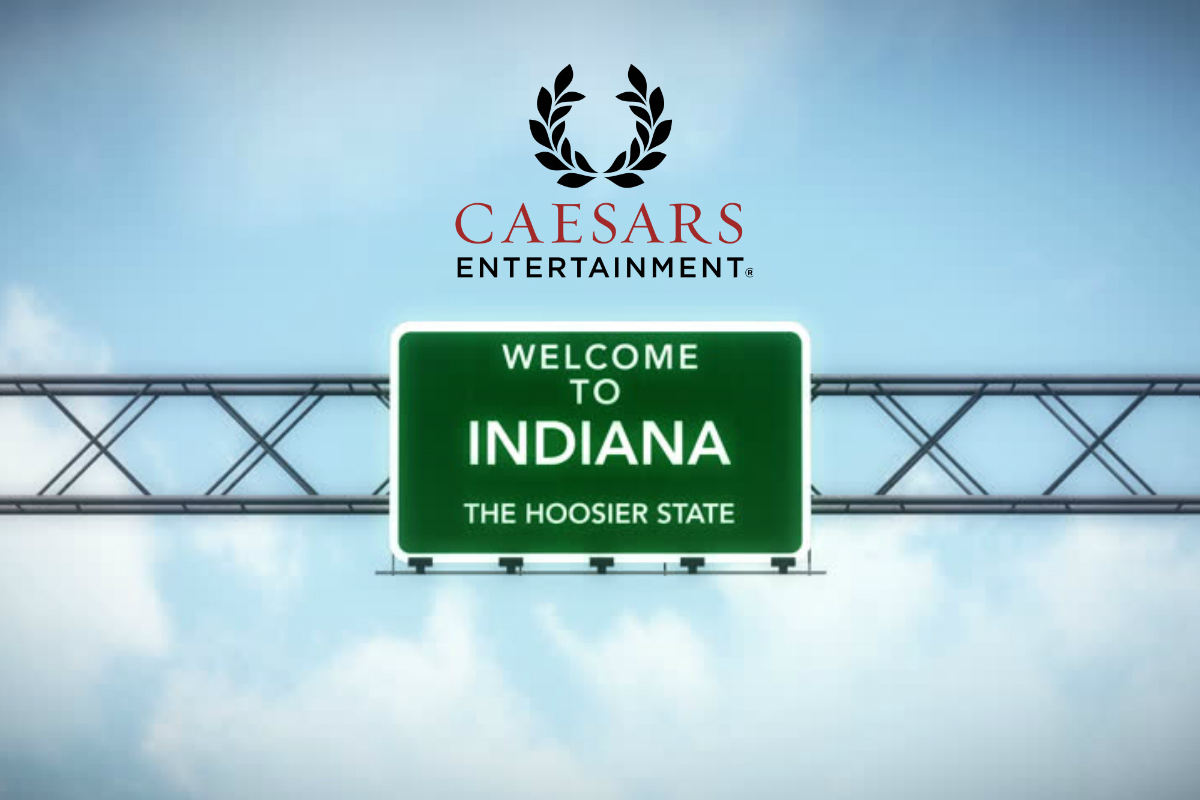 Reading Time:
3
minutes
Caesars Entertainment, one of the premier gaming companies in the USA, has acquired Centaur Gaming, an Indianapolis-based company that owns several Indiana casino and racetrack facilities. The $1.7 billion purchase will allow Caesars to enter Indiana gaming market, where sports betting has already legalised.
Two of the well-known casinos in the state – Hoosier Park in Anderson and Indiana Grand in Shelbyville – apart from three off-track betting parlours have reached Caesars' fold as part of the deal.
Caesars now owns more than 50 casinos and hotels worldwide, including two more of Indiana's 13 casinos. The Nevada-based company already owned the Horseshoe Hammond and the Horseshoe Southern Indiana. Now Caesars owns four total casinos in Indiana, but the purchase of the last two was not without controversy.
Indiana law dictates a $50 million transfer fee to the state government for casino purchases, a charge both Centaur and Caesars disputed. Caesars even went so far as to threaten to stop a $90 million expansion project on its Horseshoe Southern Indiana facility.
In approving the purchase, the Indiana Gaming Commission fined Caesars $1 million for the threat, which never came to fruition. The Indianapolis Star reported the companies will not avoid the fee and the state expects to receive its $50 million as part of the transfer.
With the purchase finalised, the state's gambling interests turn to when, or if, the state legislature will legalise sports betting.
Indiana Lawmakers Look to Debate Sports Betting
Legislation introduced in Indiana's 2018 session in Indianapolis gives the state a head start for the 2019 session, the earliest lawmakers would likely discuss any sports betting bill. But the initial bills picked up little momentum in the statehouse last year and legislatures seemed divided on many of the same issues other states have wrangled with – assuming there's political capital to pass a bill at all.
According to the Fort Wayne Journal Gazette, lawmakers still have to discuss permitted wagering locations, tax rates, mobile accessibility and revenue distribution. There's also concerns about bets on amateur events, which is complicated by the NCAA. The organisation is headquartered in Indianapolis and was the primary defendant in the Supreme Court case that ultimately struck down the federal ban on sports betting.
If lawmakers pass a final bill through both houses, it will also need the approval from Gov. Eric Holcomb. The Journal Gazette reported the governor previously declined to comment on the prospects of approving a sports betting bill, saying it wasn't a priority.
Still, lawmakers have viewed it as more of a priority than the governor and are undertaking a study of sports gambling's' impact on the state. Multiple lawmakers said they will file bills in time for the 2019 session where it will likely gain more traction than in 2018.
Out-Of-State Developments Could Spur Action
The progress and templates set by early sports betting adaptors could not only spur action but lay out a framework in Indiana.
Along with Nevada's long-standing sports betting legalisation, Delaware, New Jersey, Rhode Island, Mississippi and West Virginia have all approved sports wagering and all will have taken bets before the end of the year. Several other states, notably Pennsylvania and New York, are working towards a system to take sports bets as well.
They're far from alone. Several midwestern states, including neighbouring Illinois, have discussed sports betting at length and appear at the very least open to gambling expansion.
Kentucky, Indiana's southern neighbour, has also made strides towards sports betting. A bipartisan group of lawmakers from both Bluegrass State legislative bodies have formed a bill that lays out their solution to many of the sports betting questions debated by their colleagues on the north side of the Ohio River.
Developments by Indiana's neighbouring states combined with the increased presence of Caesars, a gambling industry leader long accustomed to handling wagers on sports, could sooner than later help push sports betting in the Hoosier State forward.
Source: gambling.com
LucidSound Brings Gaming Audio to 'The Wall', Announcing an eSports Partnership with Caesars Entertainment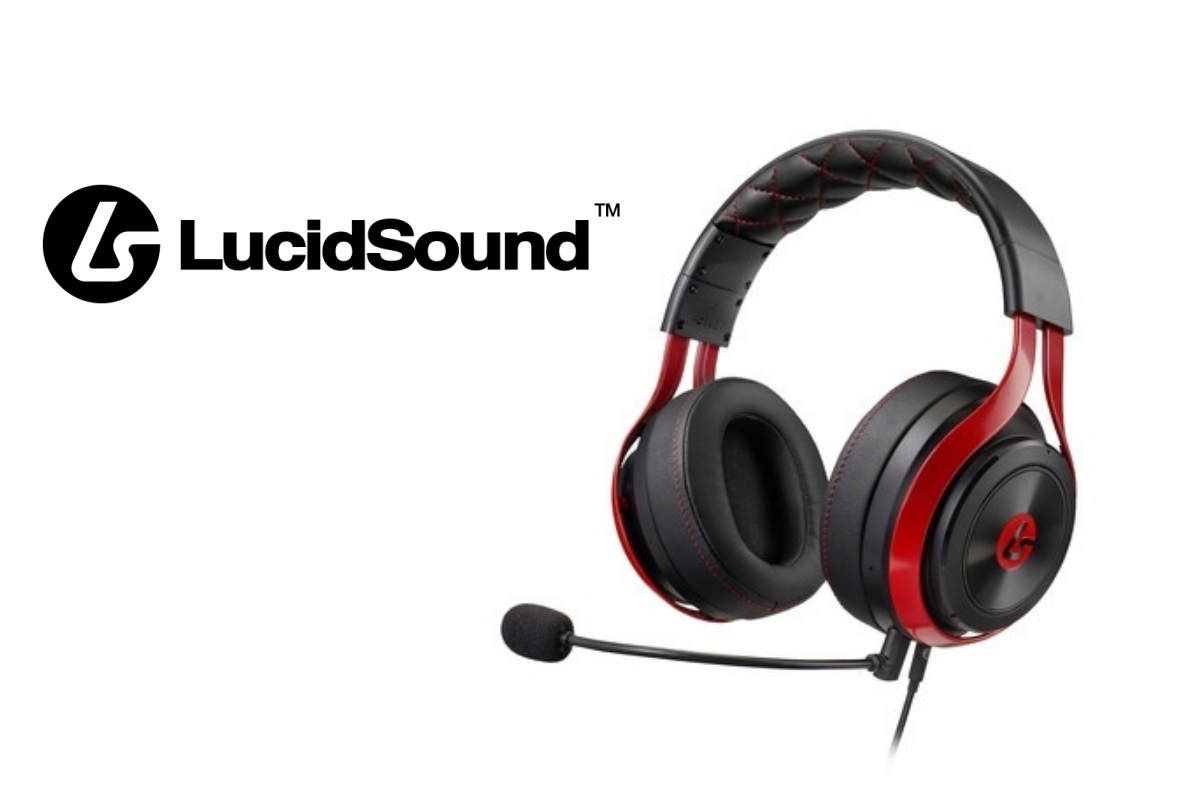 Reading Time:
2
minutes
Newly Supercharged LS25 eSports Gaming Headset Drives Gaming Audio at The Wall Gaming Lounge, Taking Competitive eSports To New Heights at The Rio All-Suite Hotel & Casino
LucidSound®, the fastest growing brand in gaming headsets, announced today that LucidSound has been selected as the official headset of Caesars Entertainment new eSports venue at the Rio All-Suite Hotel & Casino.
Driven by the growing popularity of eSports and inspired by competitive gamers from across the globe, The Rio All-Suite Hotel & Casino has introduced the first phase of Las Vegas' newest interactive space by Hybrid One: The Wall Gaming Lounge. Partnering with the leaders in PC gaming, Alienware, powered by NVIDIA GeForce® GTX® GPUs, The Wall is the first permanent eSports venue for Caesars Entertainment. A multi-phased, 24,000 square-foot project, The Wall is now open and boasts ample gaming and lounge space highlighted by 30, high performance Alienware gaming PCs. A number of console gaming stations are also available.
The gaming station at The Wall is equipped with the all-new LucidSound LS25 eSports Gaming Headset. Featuring the signature LucidSound control scheme, gamers can adjust their audio simply by turning their ear-cup, an innovative solution, vital to competitive play, that allows gamers to remain focused on the action.
Driving innovation in eSports audio, the LS25 is designed to offer even greater audio performance. Improved 50mm drivers offers substantially better audio fidelity, allowing gamers to pinpoint team-mates and opponents during tournament play. A re-engineered headband provides increased strength to survive extended gaming sessions, and new, easily interchangeable ear-cups actively resist sweat and provide memory-foam comfort to the gamer.
"The team at Caesars Entertainment have designed an innovative new space to support competitive play that can be enjoyed by gamers of all levels," said Chris Von Huben, CEO of LucidSound. "LucidSound is delighted to be part of this trailblazing experience, drawing gamers into the action with unparalleled audio provided by our LS25 headsets."
Available now at GameStop, Amazon and other leading gaming retailers, the LS25 delivers advanced technology designed for tournament play. Key features include:
A remarkably clear sound stage so that gamers can easily identify teammates, opponents and audio cues providing the difference between victory and defeat
Powerful 50mm High-Fidelity speakers with Neodymium magnets, specifically engineered for gaming
Designed for long-play sessions the LS25 uses advanced memory foam ear cushions that conform to the individual user and offer superior comfort
Dual mics allowing players the option of using the integrated discrete mic (Ideal for phone calls and casual chat) or the unidirectional, flexible boom mic for intense gaming sessions
Direct to PC connection via a 3.5mm audio jack, ensuring a simple connection to any gaming rig
Proprietary control system, allowing gamers to adjust volume simply by twisting the ear cup
Fully compatible with PC, Xbox One (including Xbox One X), PlayStation®4, Nintendo® Switch™ and mobile platforms
The LS25 is available now at www.lucidsound.com and participating retailers for a MSRP of $79.99.
About LucidSound
LucidSound is committed to designing premium quality audio products for gamers. Every team member of LucidSound hails from a gaming audio background with a vision to deliver world-class audio to the interactive entertainment sector. Uncompromising in its insistence for audio excellence, the Company crafts audio products specifically for the needs of gamers and everyday life. Strikingly different in appearance from traditional gaming hardware, the LucidSound family of products unlocks the emotion and intensity of modern gaming audio, elevating the experience for gamers everywhere.
Source: LucidSound
BetMakers signs deal with William Hill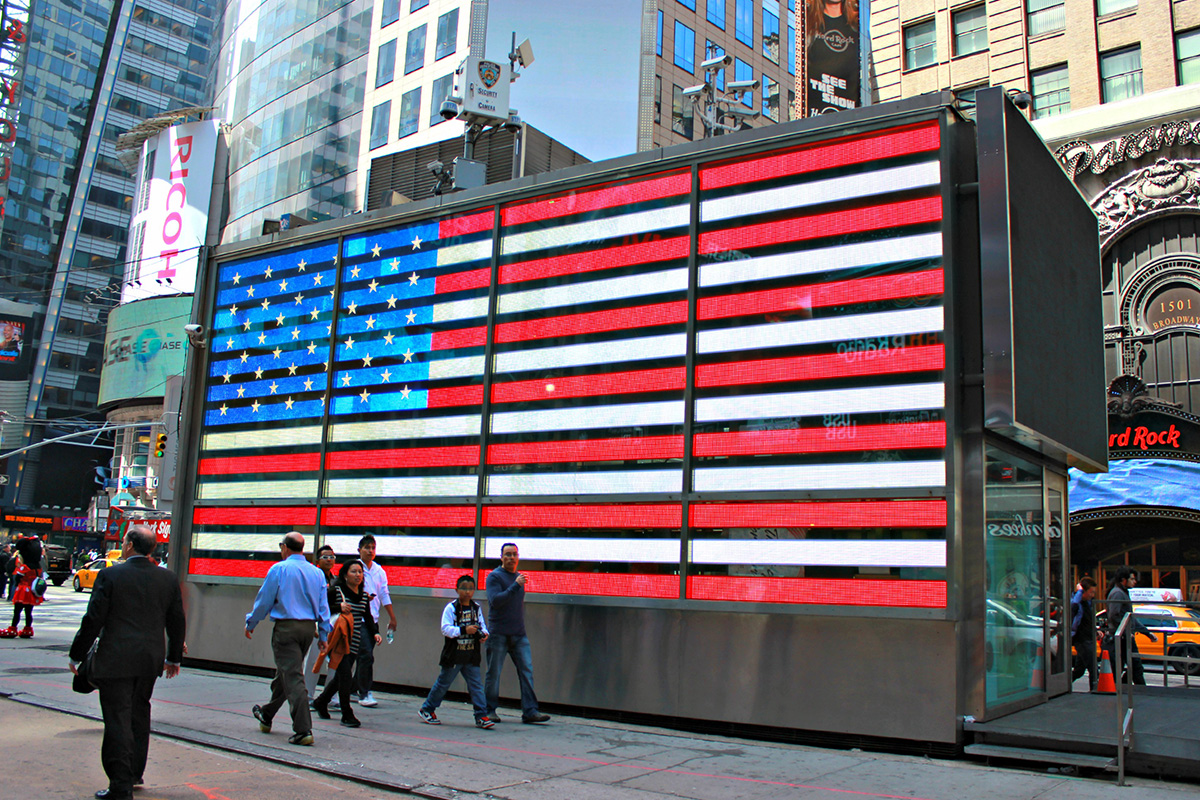 Reading Time:
1
minute
Global Betting Services (GBS), a subsidiary of Australian racing data and analytics supplier the BetMakers, has inked a two-year agreement with William Hill Global (WHG). The deal will allow the Australian company to provide a global racing solution, which will be available to retail, online and B2B customers in the US and UK, for William Hill. William Hill will get to access the suite of global products and services from GBS, including among other things Tote access. With this, William Hill can offer another type of wagering product to its fixed odds racing solutions both in the UK and, in particular, the US market.
William Hill group trading director Terry Pattinson explained: "After a very successful six years of working with GBS under the William Hill Australia brands, William Hill group trading is committed to working more closely with The BetMakers as the company pushed towards a worldwide racing trading product."
"Implementing the BetMakers' products will allow us to offer an unparalleled global racing product in all racing jurisdictions as we further expand outside of the UK, with racing product from Asia, Europe, Australia and importantly North America being a key driver of our expansion."
The BetMakers CEO Todd Buckingham commented: "This is a significant milestone for The BetMakers with William Hill having such a big reach across the UK and into the US markets through its B2B customers. We look forward to working with its team to deliver a racing solution that meets its needs and we look forward to delivering innovative products to enhance its offerings and deliver maximum returns."
Wisconsin resident hits jackpot at O'Sheas Casino at The LINQ Hotel & Casino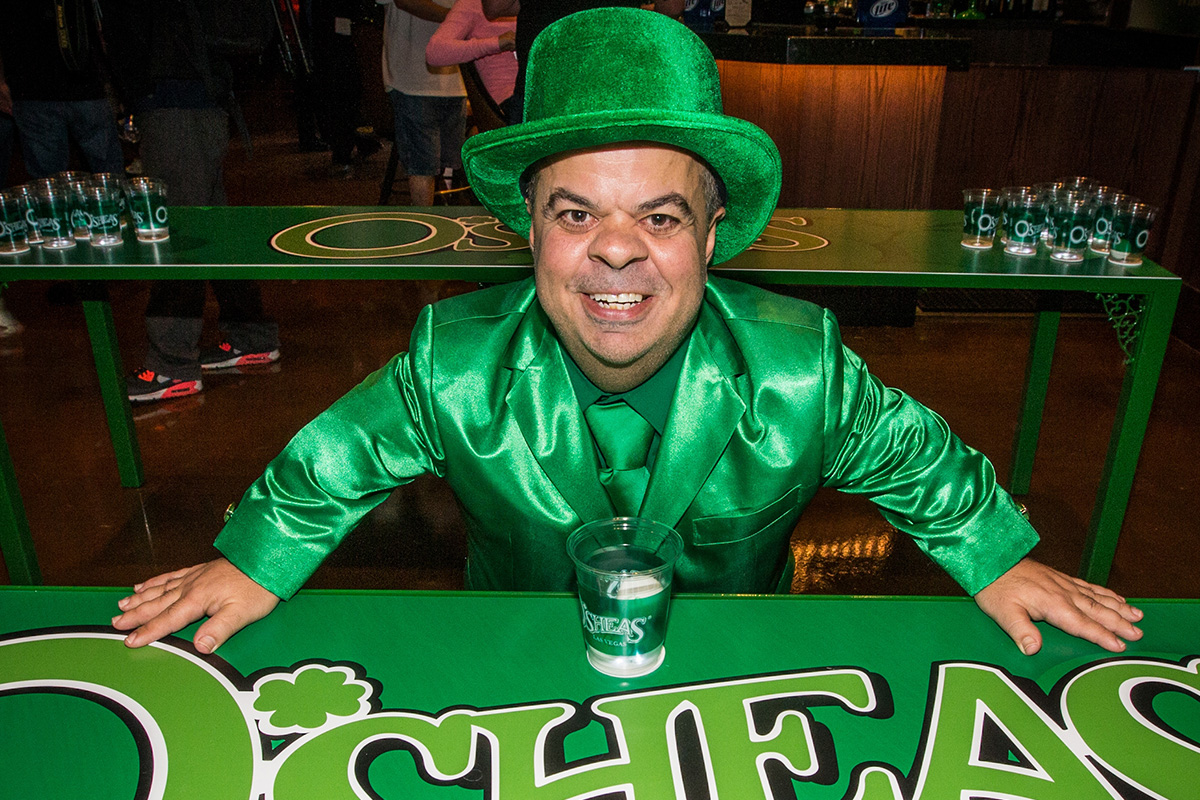 Reading Time:
2
minutes
Jon Oelke, an unknown gambler from Kenosha, Wisconsin, has become an instant millionaire after hitting the jackpot at O'Sheas Casino at The LINQ Hotel & Casino. He played Three Card Poker Progressive with his family and friends and hit a royal flush to win the jackpot of more than $1.3 million.
Located at the centre of the Las Vegas Strip, The LINQ Hotel & Casino is often referred to as the luckiest casino. It offers 2,253 rooms including 244 suites with two unique penthouses and 25 cabana rooms with direct access to the pool. O'Sheas Casino hosts 11 table games. This is the third time that somebody hitting the million-dollar jackpot in the last three years at the casino. Byron Neel, a resident of Virginia, hit the jackpot $1 million with a royal flush on Three Card Poker in July 2015. James Orr, a resident of In Nov. of 2016, Wyoming, repeated the feat in November of 2016. Now, Jon Oelke joined the lucky gambling millionaire club.
About The LINQ Hotel & Casino:
As the social hub at the center of the Las Vegas Strip, The LINQ Hotel & Casino offers a total of 2,253 newly renovated rooms including 244 suites with two unique penthouses and 25 cabana rooms with direct access to the pool. Positioned between Flamingo Las Vegas and Harrah's Las Vegas, guests experience one distinctive destination with The LINQ Promenade and High Roller, the world's tallest observation wheel. Designed with the modern traveler in mind, the resort launched the first fully integrated self check-in program on the Las Vegas Strip in 2015. Enjoy celebrated chef Guy Fieri's first Las Vegas restaurant, Guy Fieri's Vegas Kitchen & Bar, award-winning Hash House a Go Go and direct access to O'Sheas Casino, Off The Strip and Chayo Mexican Kitchen + Tequila Bar. Entertainment and nightlife experiences include 3535, a unique take on the lobby bar, as well as magician Mat Franco, "America's Got Talent" Season Nine winner. The brand-new race and sports book experience, The Book, offers unique fan caves and innovative technology. The LINQ Hotel & Casino also offers a reimagined pool deck featuring two pools, the new 15,000-square-foot Spa at The LINQ and fitness center, The Silver Sky Chapel for intimate weddings and 63,000 square feet of meeting space. The LINQ Hotel & Casino is operated by a subsidiary of Caesars Entertainment Corporation (NASDAQ: CZR).
About Caesars Entertainment:
Caesars Entertainment is the world's most diversified casino-entertainment provider and the most geographically diverse U.S. casino-entertainment company. Since its beginning in Reno, Nevada, in 1937, Caesars Entertainment has grown through development of new resorts, expansions and acquisitions. Caesars Entertainment's resorts operate primarily under the Caesars®, Harrah's® and Horseshoe® brand names. Caesars Entertainment's portfolio also includes the Caesars Entertainment UK family of casinos. Caesars Entertainment is focused on building loyalty and value with its guests through a unique combination of great service, excellent products, unsurpassed distribution, operational excellence and technology leadership. Caesars Entertainment is committed to environmental sustainability and energy conservation and recognizes the importance of being a responsible steward of the environment.