Which one is better for online gaming: Ethereum or Bitcoin?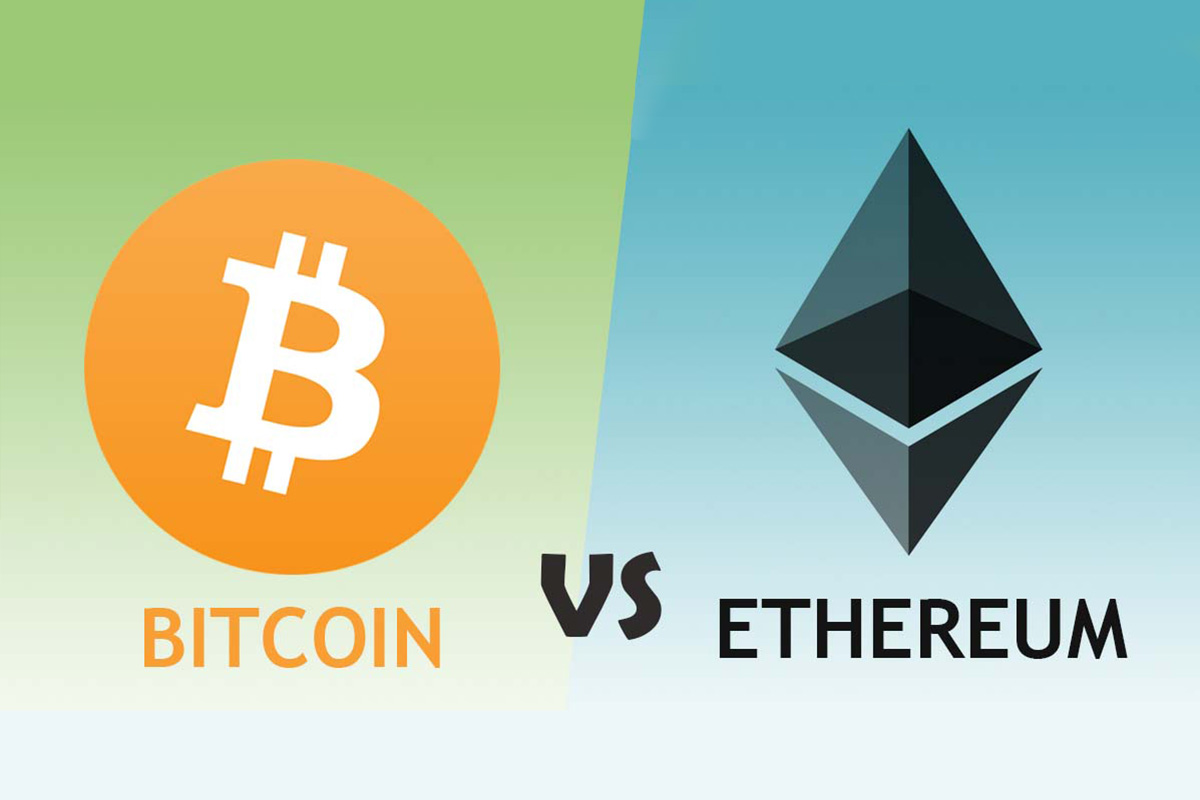 Reading Time:
2
minutes
There is a seemingly eternal debate going on in the online gaming sector. Which of the cryptocurrencies are better suited for online gaming functionality: Ethereum or Bitcoin?
Bitcoin seemed to have a natural first-mover advantage, as it was the original crypto. However, the other one is also catching up really fast.
Which of the two is best suited to the online gaming world? Let's find out.
First of all, due to Bitcoin being the first ever cryptocurrency it is the most widely accepted as you'd expect. This instantly makes it the most popular for use at online casinos because the operators that accept cryptos will accept Bitcoin. However, its popularity has started to get the better of it at times, with the network often becoming congested; which leads to delays when depositing and withdrawing.
In the past, it was the speed of transactions when using Bitcoin as well as their low fees which made this the payment method of choice for many. Now, with transactions taking longer to process, it is opened a gap in the market where other cryptos could usurp it, with Bitcoin's huge advantage now seemingly a thing of the past.
Step forward, Ethereum. While Bitcoin may be the number one cryptocurrency, Ethereum runs it a good second and while it operates in the same way as Bitcoin running on a blockchain, it does bring its own features to the table too. One of its unique twists is the use of smart contracts which enforce transactions in the cryptocurrency world.
In terms of its influence in the online gaming sector, Ethereum is growing in popularity, and for very good reasons too. While it may not be as popular as Bitcoin, it does have its advantages and the fact that they capitalise on their rival's perceived weaknesses show why Ethereum is gaining a head of steam in gambling circles.
Ethereum's transactions are not only processed a lot faster than Bitcoin's, but their fees are lower too; which can be all the difference when it comes to deciding whether to game using Bitcoin or Ethereum. We live in a world where speed is everything, people don't want to have to wait any longer than they need to and with Ethereum they won't have to.
In terms of the head to head battle, if you want faster processing speeds and lower fees than Ethereum is worth considering. Bitcoin is the king of cryptocurrencies though, it's by far the most reputable and the fact that it's the most widely accepted makes it the ultimate choice regardless of decreased speeds and higher fees. In fact, the reality is, players will find that most cryptocurrency gaming sites will most likely accommodate a number of currencies.
Source: globalcoinreport.com
EvenBet mixes it up for poker ahead of iGB Live!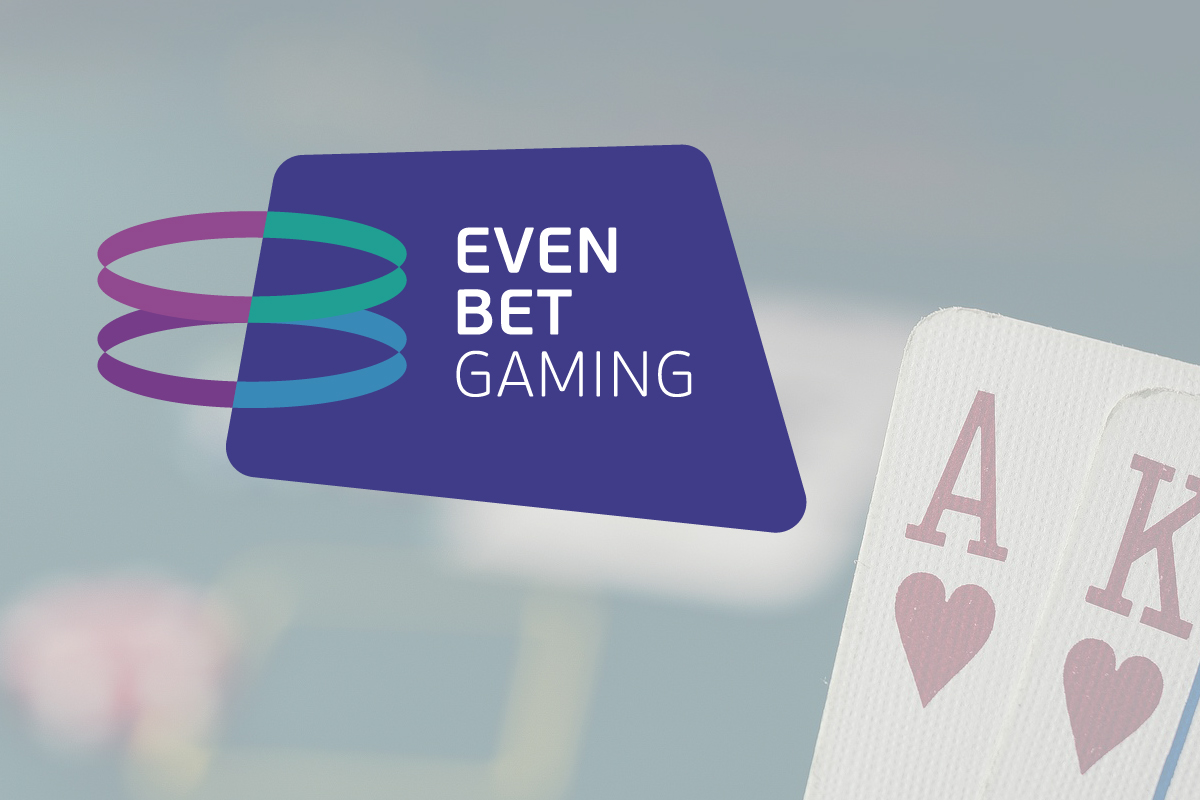 Reading Time:
2
minutes
Award-winning developer ramps up its leading solution with more Mixed Games variety
13th July 2018 – Leading online gaming software developer EvenBet Gaming has added more muscle to its exciting and expanding portfolio ahead of next week's iGB Live! conference in Amsterdam.
The developer's core poker product is breathing new life into a vertical which had been overlooked by many operators in recent years. EvenBet Mixed Games is now bringing seven variants of eight new games to market, providing an accessible learning curve for beginners alongside variety and balance for skill players with high-stakes appeal.
These Mixed Games – which go through the poker gears from Stud and Texas Hold'em to the increasingly popular Omaha Hi-Lo Mixed – each require a nuanced strategy and help level the field between novices and seasoned players. This HORSE rotation both engages and excites, asking different questions of its players across the poker spectrum.
It's just the latest development from EvenBet flagship poker product, following hard on the heels of the recent launch of the developer's Poker Rooms solution across Asia, opening up a previously opaque market window. Players can now create their own clubs and invite others to join them with our robust RNG-certified game logic, lifetime updates, precise rake and a broad range of variants, each adeptly supported by the most dependable games-management system on the market.
EvenBet's state-of-the-art software and functionality also allows the integration of slots into the HTML5 poker client, providing a significant boost to cross-selling. After all, integrating a flexible, intuitive poker product into any casino or sportsbook delivers proven benefits across any number of KPIs – especially as reliable retention techniques and user-engagement have become ever more elusive in an increasingly regulated space.
This year, the iGaming Super Show, EiG and Amsterdam Affiliate Conference have combined their industry forces to stage the largest dedicated iGaming summit in the business at iGB Live! (17-20 July). And EvenBet, fresh from winning "Highly Commended" recognition at the latest EGR Awards 2018, will be on site to meet with partners both new and old, demonstrating its growing global reach and unpacking its strategies.
Dmitry Starostenkov, EvenBet Gaming CEO, said: "With so much cutting-edge tech and innovation under our belt, coupled to many exciting new deals with both established and rising stars, we can now look forward to growing in stride with this progress. We can't wait to catch up with existing partners and meet new clients in Amsterdam with whom we can broaden our mutual horizons."
"The growth of our poker has been particularly pleasing. It shows our determination and ability to diversify both the product and platforms of industry leaders across the globe, boosting engagement and retention for operators as we go. And we have another major announcement to make next week for crypto currency poker solutions, so stay tuned!
To find out more about EvenBet's products or to meet them in Amsterdam at iGB Live!, please email sales@evenbetgaming.com to book an appointment.
About EvenBet Gaming
EvenBet Gaming is an online gaming software developer that suppliers customisable and innovative turnkey solutions. The company develops world-class online poker, casino, sportsbook and daily fantasy sports platforms, and has offices in the USA and Russia employing more than 100 team members. It has launched more than 50 casino and poker rooms over the past nine years.
Bitcoin Deposits Now Accepted by AmWager.com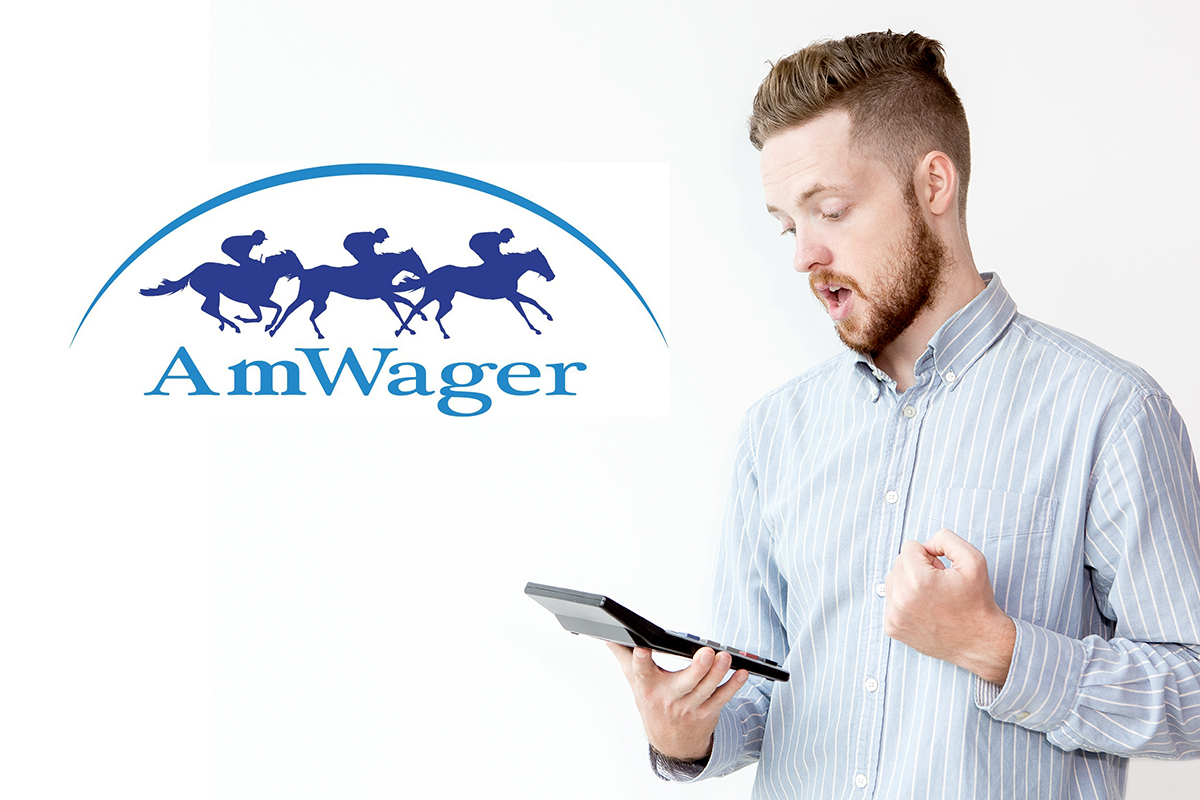 Reading Time:
2
minutes
LOUISVILLE, Ky., July 12, 2018 – AmWager.com, the premier website for watching and betting on live horse racing, is now accepting Bitcoin and Bitcoin Cash deposits. A leader in technological innovation, AmWager.com is the first advance deposit wagering (ADW) company in the U.S. to obtain regulatory approval and implement the technology necessary accept the world's most popular cryptocurrency.
"Over the past several years we have witnessed Bitcoin and other cryptocurrencies evolve from an esoteric concept to a widely recognized digital currency, that is quickly making its way into the mainstream. With mainstream acceptance, cryptocurrencies have the potential to drastically transform our global payment systems, and we at AmWager seek to be on the forefront of that transformation. To that end, we have worked diligently with the Oregon Racing Commission and BitPay to bring cryptocurrencies to the ADW industry," said AmWager.com CEO, Nelson Clemmens.
Bitcoin and Bitcoin Cash offer AmWager customers an attractive alternative to the traditional methods for adding funds to their wagering account. The blockchain technology behind cryptocurrencies, such as Bitcoin and Bitcoin Cash, address the inefficiencies that exist in our current banking system by verifying and finalizing transactions rapidly through a decentralized network of computers. The swift settling process offered by cryptocurrencies effectively mitigates chargeback risks, and therefore eliminates the need for a delay in the availability of funds while transactions "clear" through the traditional processes. Bitcoin and Bitcoin Cash deposits to AmWager accounts are processed by BitPay, the world's largest Bitcoin payment processor, who converts the funds immediately to U.S. dollars, eliminating any trading risks.
In less than ten minutes you can sign up for an AmWager account, add funds, either with BitPay or a traditional funding option, and begin using AmWager's exclusive tools and features to place better wagers on racing from more than 450 tracks around the world. Visit AmWager.com today to create your account and take advantage of a $500 Sign Up Bonus. Learn more at www.amwager.com.
For specific questions about AmWager features, contact member services at 1-877-767-4445
About AmWager.com
AmWager.com is operated by AmWest Entertainment, LLC, a diversified simulcast service, technology and account wagering provider that enjoys supportive relationships with racetracks and racing organizations worldwide. Our teams' continued involvement in Thoroughbred racing and breeding and ongoing commitment to many state, national and international initiatives are major determinants in how the company conducts business, utilizing transparency and best practices. http://www.amwager.com
SOURCE AmWager
CONTACT: Marisa Richardson, 502-292-6570, mrichardson@amwestentertainment.com
BlockChain Innovations Corporation launches crypto-currency wallet, Pebwallet.com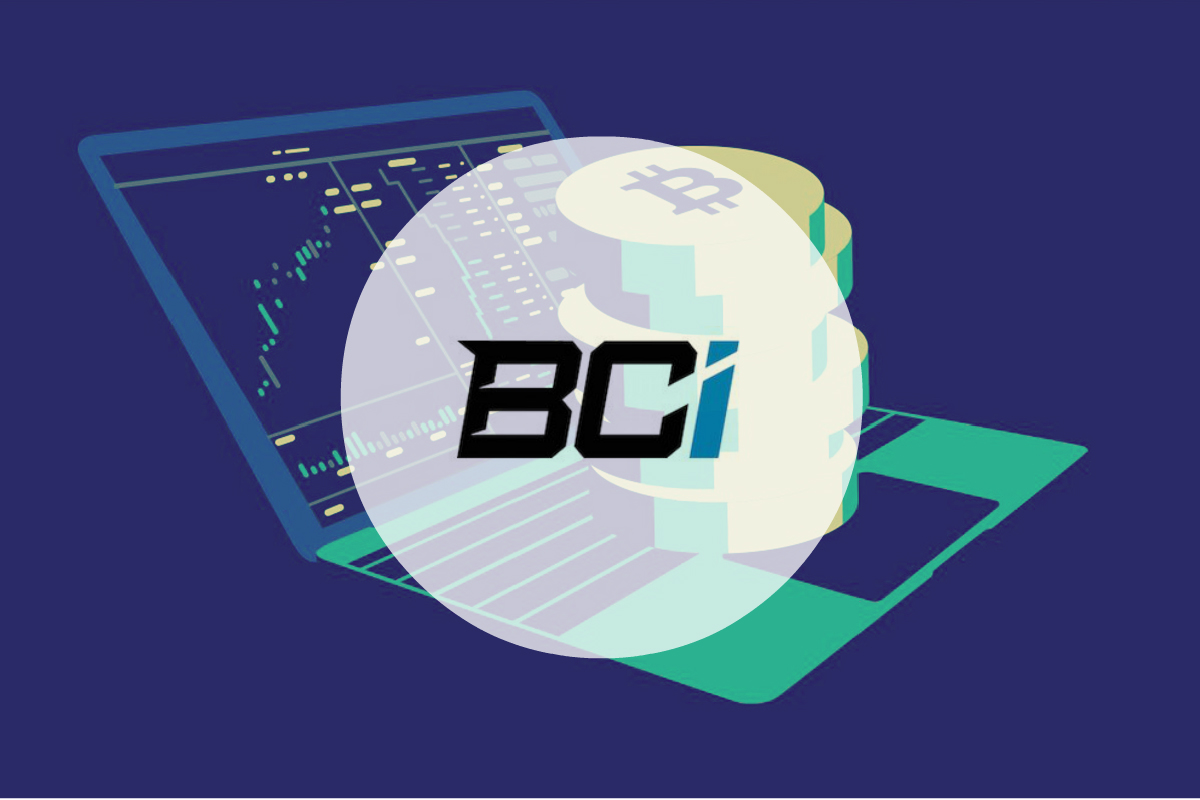 Reading Time:
2
minutes
Toronto, Canada – July 12, 2018 – BlockChain Innovations Corp. ("BCI" or the "Company"), an international blockchain technology supplier serving the regulated gaming industry, is pleased to announce the launch of Pebwallet.com.
Pebwallet.com is the supplier's fully-functional crypto-currency wallet for users to manage and exchange multiple crypto-currencies for smart-contract coins. Users can also buy, sell, and exchange wagers via its PebbleShare tipbot, as well as access BCI's smart contracts platform.
Matthew Stafford, BCI's CEO commented, "Our solution is easy to use for the player and simple for an operator to integrate. Our crypto-wallet seamlessly integrates with existing player account management systems and, with a single email to their player database, operators can offer a one-click registration for any known player to set up their crypto-wallet and then begin accepting cryptocurrency for smart contract wagers".
The wallet communicates to any existing operator's PAM via an API and, in addition to standard transaction accounting and reporting, operators may permit wagering between players using pay-as you-go crypto-currency, where no money is on deposit as well as players with fiat currency on deposit, in their existing operator account.
Once activated, users with popular crypto-currencies such as Bitcoin and Ethereum may then exchange those coins for PebbleCoin and begin placing smart-contract wagers.
PebbleCoin, the gambling-by-design crypto-currency BCI's technology utilizes, is one of the first crypto-currencies to use smart contracts and trade them as freely as coins and with a revolutionary next step.
Attached to each contract is the outcome of a public event such as a football match, horserace, e-sport contest, or stock and commodity price fluctuation. PebbleCoin's unique features make it the only crypto-currency that can facilitate instant confirmation and real-time wagering.
Noting PebbleCoin's security and network advantages, Matthew went on to state: "PebbleCoin utilizes a best-of-breed crypto-note distributed ledger and a delegated proof of stake distributed network for maximum security at near-zero cost. In addition, it properly incentivizes those grading the contracts through a public system of scoring and voting to provide users with fully transparent, trustless distributed network".
About BlockChain Innovation Corp.
Blockchain Innovations is headquartered in Las Vegas. The company designs and develops market ready blockchain technology for public and private real-money wagering and peer-to-peer gaming companies across the globe.
The company's blockchain technology consists of a fully functional crypto-currency wallet, a tipbot (PebbleShare) for easily sending and receiving smart contracts, and its smart contracts platform, which is the ideal wagering eco-system for instant confirmation and where contracts are tradeable, divisible, transferable. In addition, it offers new wagering not available in traditional retail or online markets.
The company's technology is built around PebbleCoin, a gambling-by-design cryptocurrency that has been mined since 2015. PebbleCoin's unique features make it the only crypto-currency that can facilitate real-time wagering.