LIDL wins license to operate casino resort in Manila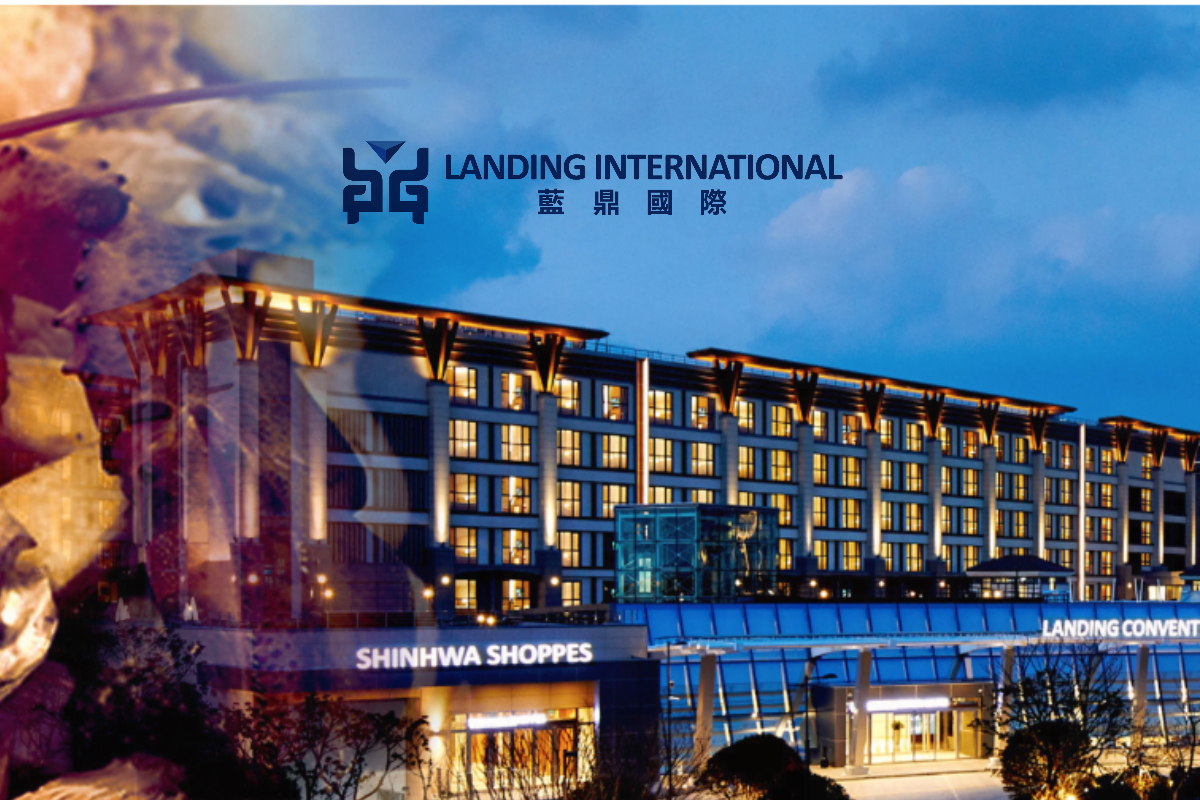 Reading Time:
2
minutes
Landing International Development Ltd (LIDL), a Hong Kong-based investment company that operates casinos, has obtained provisional approval to construct a $1.5b resort casino in Manila.
The company will be operating the resort in Manila's Entertainment City gaming zone through its subsidiary Landing Resorts Philippines Development Corporation.
The agreement between LIDL and the Philippine Amusement and Gaming Corporation (PAGCOR) is for operating the resort for 15 years term from the date issued or until 11 July 2033. As of now the license does not allow LIDL to offer video streaming or internet gambling, unless PAGCOR declares otherwise.
LIDL has committed to spending at least $1b (and likely up to $1.5b) on its Entertainment City venue, which the company hopes to open by "early 2022." The company has scheduled a groundbreaking ceremony on the development site on August 7.
The company cautioned that the project's fate was contingent upon it receiving "other approvals" necessary to commence construction, "and these may or may not be granted." Ordinarily, this is a boilerplate clause, but in LIDL's case, nothing can be taken for granted.
Just last month, government auditors expressed concerns over the legality of the land lease deal LIDL had struck with its local partner, the Nayong Pilipino Foundation. The Philippine Commission on Audit expressed alarm at the favourable terms that LIDL had secured, which were far less steep than lease prices paid by other Entertainment City operators.
Should the project go forward, LIDL is promising a Filipino cultural theme park, an indoor waterpark, an indoor movie-based theme park, a convention centre, luxury hotels, retail and dining areas, along with a 28k-square-meter gaming floor with a "sky casino" theme.
LIDL chairman Dr. Yang Zhihui (pictured) thanked PAGCOR "for their vote of confidence" in granting the provisional license, while pledging that the planned resort "will contribute positively" to the nation's tourism sector – particularly via guests from South Korea – and create "significant job opportunities" both in the construction phase and afterward.
Entertainment City currently boasts three active resort casinos – Solaire Resort & Casino, City of Dreams Manila and Okada Manila – while Travellers International's West Side City Resorts World is planning a 2020 launch.
Source: calvinayre.com
NBA 2K League Announces Tencent As League's First Distribution Partner In China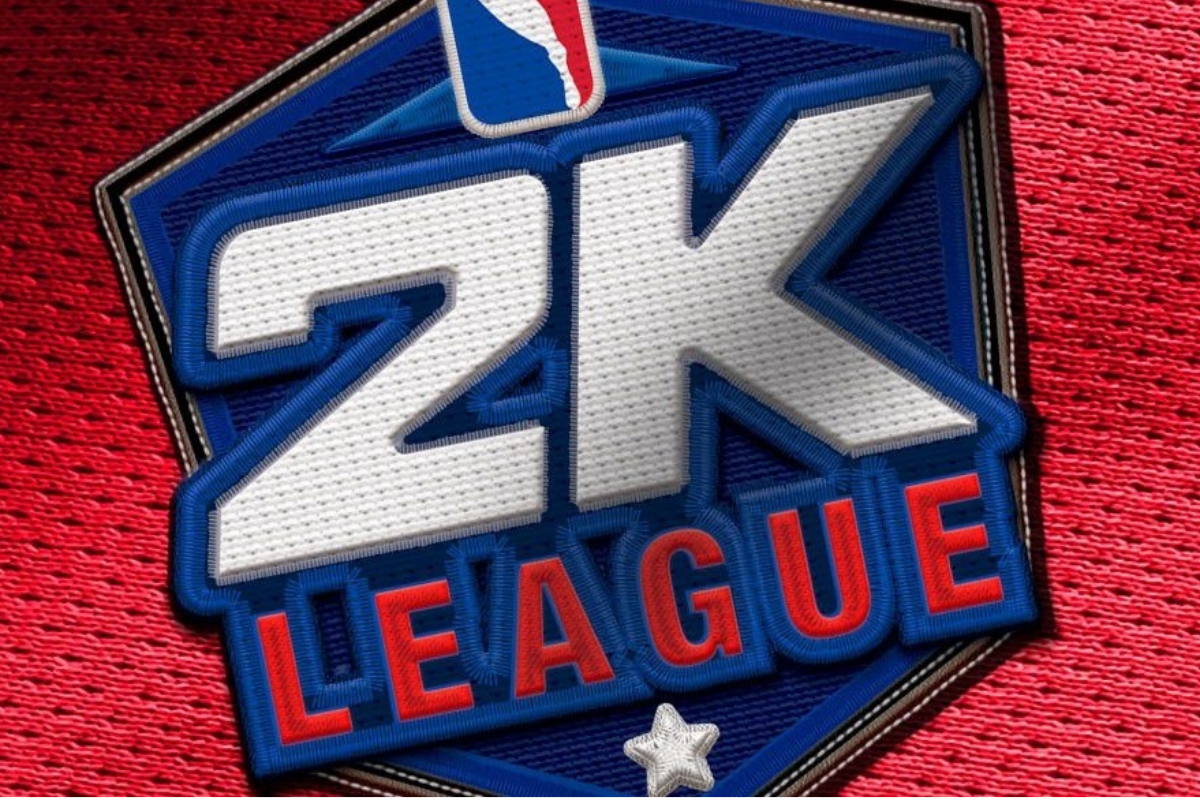 Reading Time:
3
minutes
The NBA 2K League today announced Tencent Holdings Limited as the league's first distribution partner in China.  Tencent, a leading provider of comprehensive Internet services in China, will stream condensed 2019 NBA 2K League Playoff and Finals games to its hundreds of millions of daily users across Tencent Sports, Tencent Video and Tencent News.
Tencent's coverage will include select, condensed 2019 NBA 2K League Playoff games and all 2019 NBA 2K League Finals games.  The 2019 NBA 2K League Playoffs will tip off Wednesday, July 24, with the best-of-three quarterfinals and semifinals taking place over three days of gameplay.  The playoffs will culminate with the best-of-five 2019 NBA 2K League Finals on Saturday, August 3.
"Today is another incredible step forward in the NBA 2K League continuing to grow as a global league," said NBA 2K League Managing Director Brendan Donohue.  "Tencent is the ideal partner to distribute our games and bring the excitement of the NBA 2K League to fans in China, and this partnership illustrates the popularity of esports and interest in the NBA 2K League among its hundreds of millions of daily users."
"The NBA 2K League is a world-famous professional esports league," said Tencent Sports General Manager Ewell Zhao.  "Tencent Sports hopes the NBA 2K League will provide a new way to bring the charm of basketball and sports to more people."
The seven NBA 2K League teams with the best regular-season records and the winner of THE TICKET powered by AT&T – Warriors Gaming Squad – are guaranteed playoff spots.  All regular-season and playoff games take place at the NBA 2K League Studio Powered by Intel in Long Island City, New York.
In April, the NBA 2K League announced that throughout the 2019 season, YouTube is simulcasting all NBA 2K League games livestreamed on the league's Twitch Channel, and distributing highlights and additional video-on-demand content on the official NBA 2K League YouTube Channel.
About the NBA 2K League:
The NBA 2K League, a professional esports league co-founded by the NBA and Take-Two Interactive Software, Inc. (NASDAQ:TTWO), launched in 2018 and features the best NBA 2K players in the world.  Each of the league's 21 teams features six players who compete as unique characters in 5-on-5 play against the other teams in a mix of regular-season games, tournaments and playoffs.  Knicks Gaming won the first-ever NBA 2K League Finals on Saturday, Aug. 25, 2018.  The league's second season takes place from April-August 2019.  NBA 2K League partners include AT&T, Champion Athleticwear, Dell, Facebook, HyperX, Intel, New Era, Raynor Gaming, SCUF Gaming, Snickers and Stance.  All NBA 2K League games are livestreamed on the league's Twitch and YouTube Channels.  For more information about the NBA 2K League, visit NBA2KLeague.com.
About Tencent:
Headquartered in Shenzhen, China, and founded in 1998, Tencent is an internet-based technology and cultural enterprise. Tencent's mission is to "improve the quality of life through internet value-added services". Guided by its "user oriented" business philosophy, Tencent achieves its mission via the delivery of integrated internet solutions to over 1 billion netizens.
An industry leader and global pioneer of innovative, digital-based technology solutions, Tencent aims to provide platforms and services that connect everything. Through the company's two principal business operations, "social platforms" and "digital content", Tencent develops and delivers game-changing products, such as social communication platforms "Weixin/WeChat" and "QQ", that connect people with services, foster closer relationships and create new business opportunities. From comics, videos, games and animation to music, literature, films and news, Tencent offers an incredible array of first-class digital content and multi-media services, providing entertainment and cultural enrichment to over 1 billion users across the globe. Tencent also provides cutting-edge financial technology and seamless mobile payment solutions that are helping support the development of smart cities, smart transport and smart retail.
COA Urges PAGCOR to Consider Closing Casino Filipino-Manila to Prevent Further Losses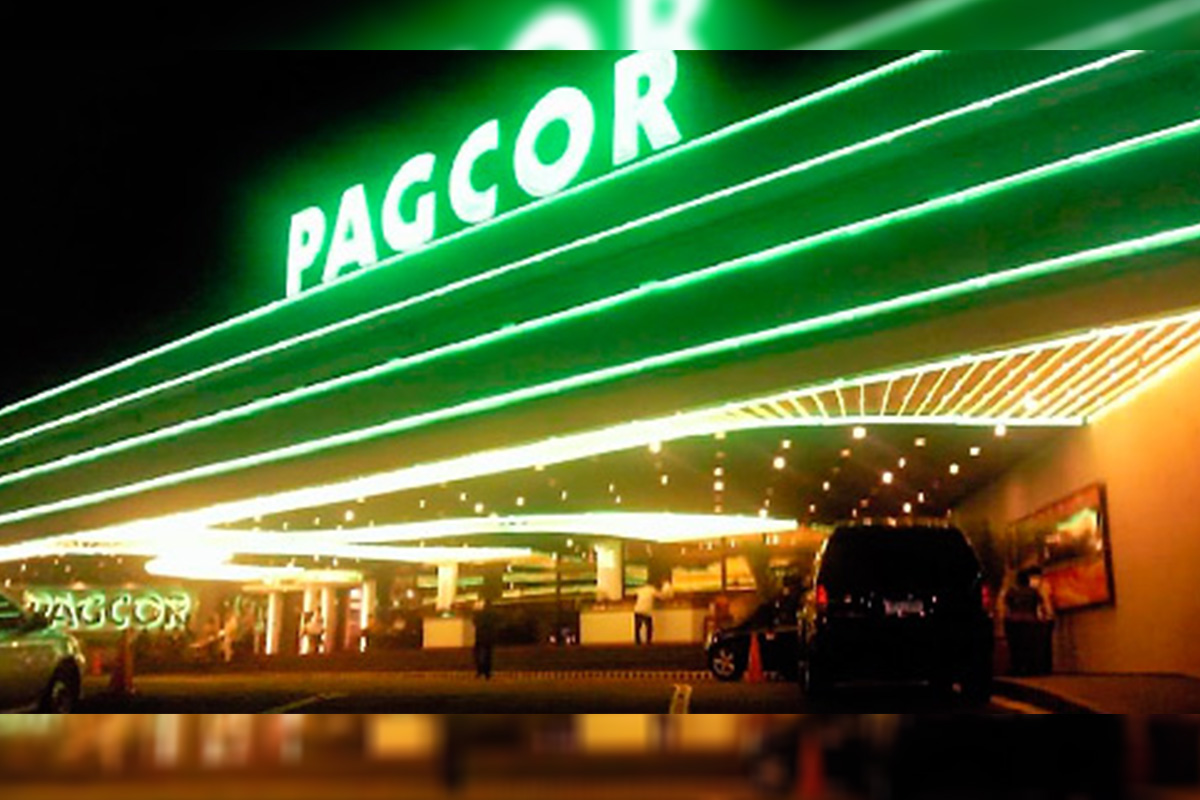 Reading Time:
1
minute
The Commission on Audit (COA) has expressed its concern over the P2.113 billion aggregate net losses incurred by the Casino Filipino Manila Bay of the Philippine Amusement and Gaming Corporation (PAGCOR).
COA has noted serious lapses in PAGCOR's implementation of the school building project dubbed "Matuwid na Daan sa Silid Aralan," noting that 457 classrooms financed through a P714.496 donation by the firm have not been completed.
"Aggregate net losses of P2.113 billion incurred by CF (Casino Filipino) Manila Bay for five consecutive years cast doubt on its ability to continue as a going concern and the said condition was not disclosed in the Notes to Financial Statement (FS) as required," COA stated in 2018 annual audit report for PAGCOR.
The Casino Filipino-Manila Bay has not been earning profit for a five year period, from 2014 to 2018, COA revealed.
"As presented in Table 9, the existence of adverse financial conditions for five consecutive years of the CF-Manila Bay casts doubt on its ability to operate as a going concern," COA said.
COA urged PAGCOR to "devise realistic development plans and strategies to generate sufficient funds" or consider closure of the CF-Manila Bay to "avert continuous losses."
Reacting to the COA's observation, the PAGCOR management blamed "disintegration of the income-generating satellites from CF-Pavilion, opening of competing integrated resorts and gradual reduction in the number of table games and slot machines" for the deficit.
NagaCorp Shares the Details of Naga 3 Expansion Plan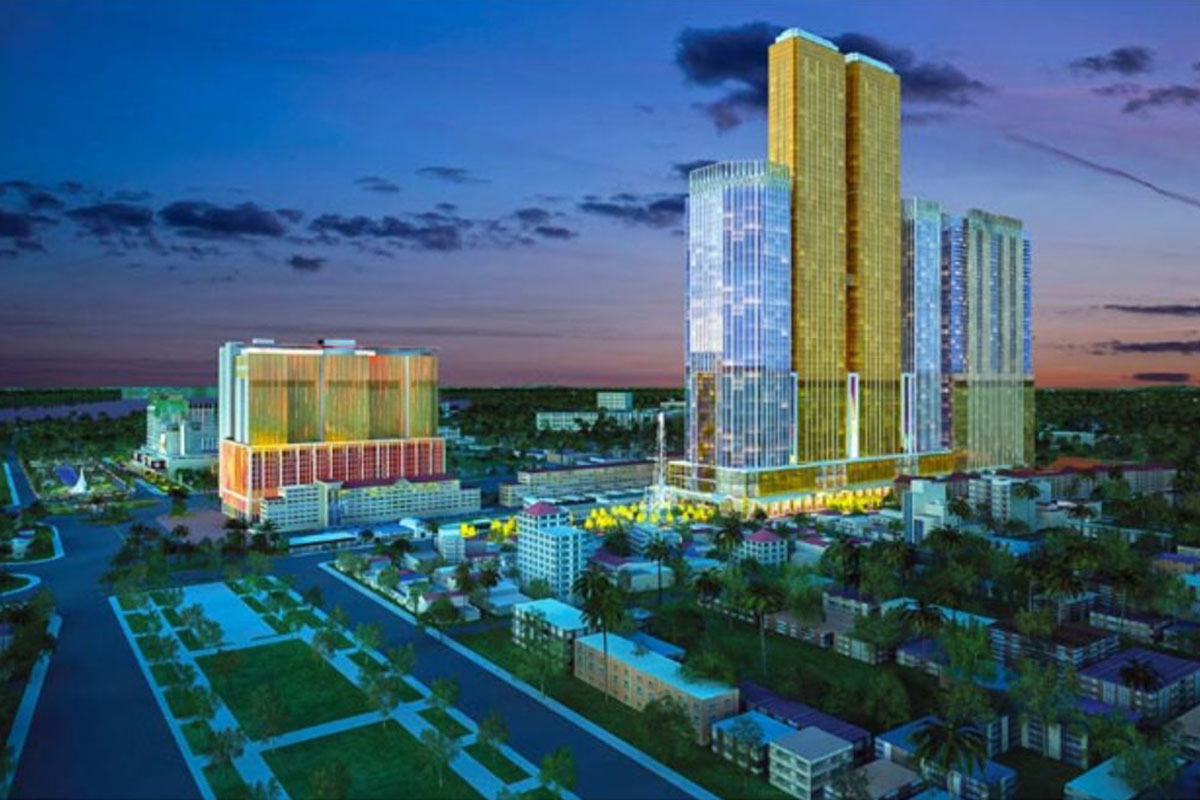 Reading Time:
1
minute
NagaCorp, the largest hospitality and gambling group in Cambodia, has shared the details around its $3.5 billion Naga 3 expansion plan.
Naga 3 project is set to deliver greater gaming and non-gaming spaces, comprising of amenities and facilities including high-tech virtual reality interactive indoor theme parks, more shopping, and MICE facilities and family recreational areas.
The project will also consist of five distinct hotel towers. In its latest filing, NagaCorp said that Towers 1 and 4 will be a 45 story building inclusive of an 11 story podium, and 2 stories set for VIP gaming, restaurant and clubs. Towers 2 and 3 will be a 66 story building inclusive of an 11 story podium, while Tower 5 will be a 48 story building inclusive of the ground floor. Once completed, Naga3 will offer 4720 rooms across the five hotel towers.
"The Company expects that NagaWorld will be the largest riverine integrated resort in the Mekong Region, further enhancing the Company's position as an integrated gaming and entertainment resort powerhouse in Asia," the company said in a statement.