Exclusive Interview with Stefan Kovach, CCO at FunFair Technologies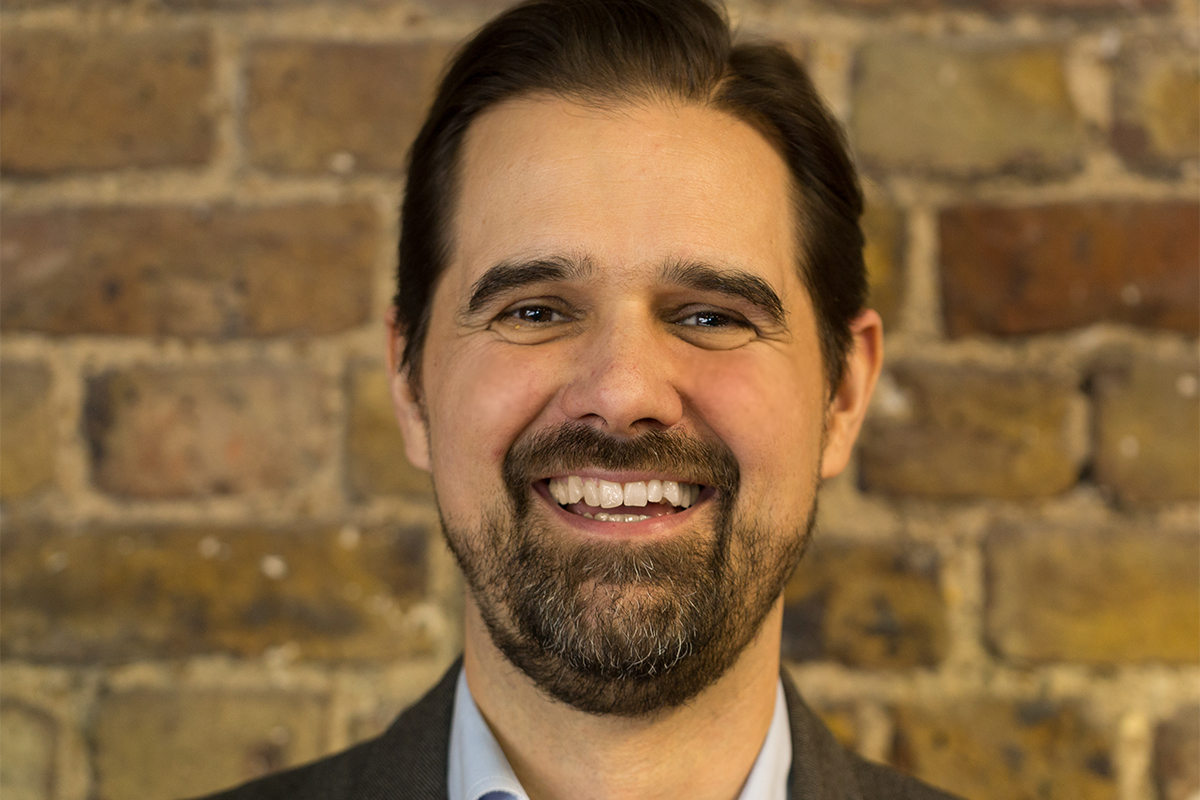 Reading Time:
4
minutes
This week we are diving into blockchain technology and we are taking a look at how the "phenomenon" is change the online gambling landscape, even if some refuse to admit it. Stefan Kovach is currentlythe CCO of FunFair Technologies and he is a senior commercially minded marketer with over 20 years of experience in the travel, entertainment and gaming sectors, having worked for organisations ranging from Virgin Atlantic, Opodo, bwin and PokerStars. He has extensive experience in creating and nurturing brands, acquiring and retaining customers at scale as well as helping drive commercial and product strategies. Stefan's previous roles enabled him to build and manage significant teams, manage marketing P&Ls running into the 10s of millions and responsibility for delivering high profile cross company projects. Here is our interview and we hope that you enjoy it!
There have been quite a few changes in the online gambling landscape in the last 12 months, partly thanks to the blockchain. What do you think are the key challenges operators are facing when opting to move from "traditional" operations to a blockchain platform?
Stefan: Although it is true that blockchain technology has been one of the most exciting advances within the online gambling landscape in the past year, there are, as yet, very few viable products actually available to the market. Whilst many other blockchain gambling businesses are very much still in the development phase, FunFair is at the forefront of this curve, already having a working and operational platform following a successful beta phase.
Traditional operators need to decide whether they see blockchain platforms as a threat, or alternatively, as a diverse revenue stream that taps into an existing and vast crypto-rich audience who are conducive to gambling by their very nature.

Luckily, traditional operators won't need to choose one operating style above the other, blockchain gambling can act as a complimentary section of their existing business, allowing platforms to diversity their offering and audience without risk to their pre-existing business model. This is especially true when operators take advantage of the consultancy we offer when onboarding and educating customers.
We feel that, in the next 5 years or so, there will be a shift in online gambling, and with rumours that HTC is launching a blockchain phone later this year, this will surely change the mobile gambling industry as well. Do you feel that this is an area you will look at in the future?
Stefan: Mobile gaming is absolutely part of our plans and we will have a first class UX on mobile when we go fully live. Blockchain technology works in the same way across platforms, albeit sometimes different browsers are required.
Any established company, such as HTC, entering the blockchain space clearly demonstrates its relevance for all businesses in the future. We'll always be looking to partner with those who are heading in the same direction as us as the learnings and combined investment can only speed up blockchain's mainstream adoption.
We have reported on many blockchain gaming platform launches this year. Where does FunFair position itself in this innovative wave?
Stefan: We would firmly place ourselves as market leaders for a number of reasons. To start with, we are the only platform to offer a full ecosystem for operators, developers, affiliates and players who transact in our FUN token. We are also the only platform to offer production-level gaming quality which can challenge any tier one operator in traditional gamings. Current alternative blockchain titles are not only poor graphically and auditory, but run at unplayably slow speeds, not to mention the prohibitive transaction costs. We have bypassed these issues with our Fate Channels technology, which allows the gaming session to be taken off the blockchain, allowing it to run at the speeds and quality today's gamers expect.
You have recently signed a deal with a market-leading poker rakeback affiliate, RaketheRake. Are affiliates making a good choice when opting to become operators?
Stefan: Affiliates have had to make do with diluted revenue share and often incorrect payments which are shared by operators at their will. Using the FunFair platform,they can become operators within days and take the entire revenue stream direct, while utilising their existing marketing expertise and captive player audience.
Affiliates can also continue to benefit from the FunFair platform as an affiliate, with real-time payments that are provably fair and paid in real-time on the blockchain, rather than having to trust casino operators as they do currently.
Do you think that regulators will eventually catch up and regulate the industry?
Stefan: Of course, any positive disruption will take time for regulators to size up and decide on a course of action, but the FunFair platform and blockchain technology itself ticks so many of the boxes they are looking for; from efficient KYC and provably fair RNG to the immediate release of funds, it really is a regulatory bullseye.
We are trying to lead the charge here and are in discussions with a number of relevant bodies. As you'd expect, some are more progressive than others, but we're confident that as blockchain becomes adopted into the mainstream, they will regulate sensibly for all.
About FunFair
FunFair was born out of a powerful idea to harness the potential of the blockchain to initiate a revolution in online gaming.
FunFair founders Jez San, Oliver Hopton and Jeremy Longley saw the potential of the blockchain in early 2013. They wanted answers to difficult questions. Could anyone use the blockchain to run a casino? Why do players worry about trusting online casinos when the blockchain could create fair, transparent gaming? Why not use the blockchain to open up online gaming globally? These ambitious questions led to the development of a new technology that has the potential to profoundly change the gaming world.
We showed our first game in Paris in 2017. The response was so positive, we knew we were on to a winner. Jez San officially launched FunFair publicly in April 2017. The impact of this new technology immediately attracted the attention of major contributors and developers, eager to get involved. On 22 June 2017, our Phase 1 Token Presale raised $26 million, selling out in 4 hours.
Since then FunFair has delivered exciting games on our prototype demo platform, and we're in the final stages of completing the new Ethereum technology platform which will showcase at DEVCON3 in November 2017. The next radical change in online gaming is being powered by FunFair; the first global gaming brand to unlock the true potential of the blockchain.
For more details, visit funfair.io
Galatasaray SK To Move Into Cryptocurrency Through Chiliz-powered Platform Socios.com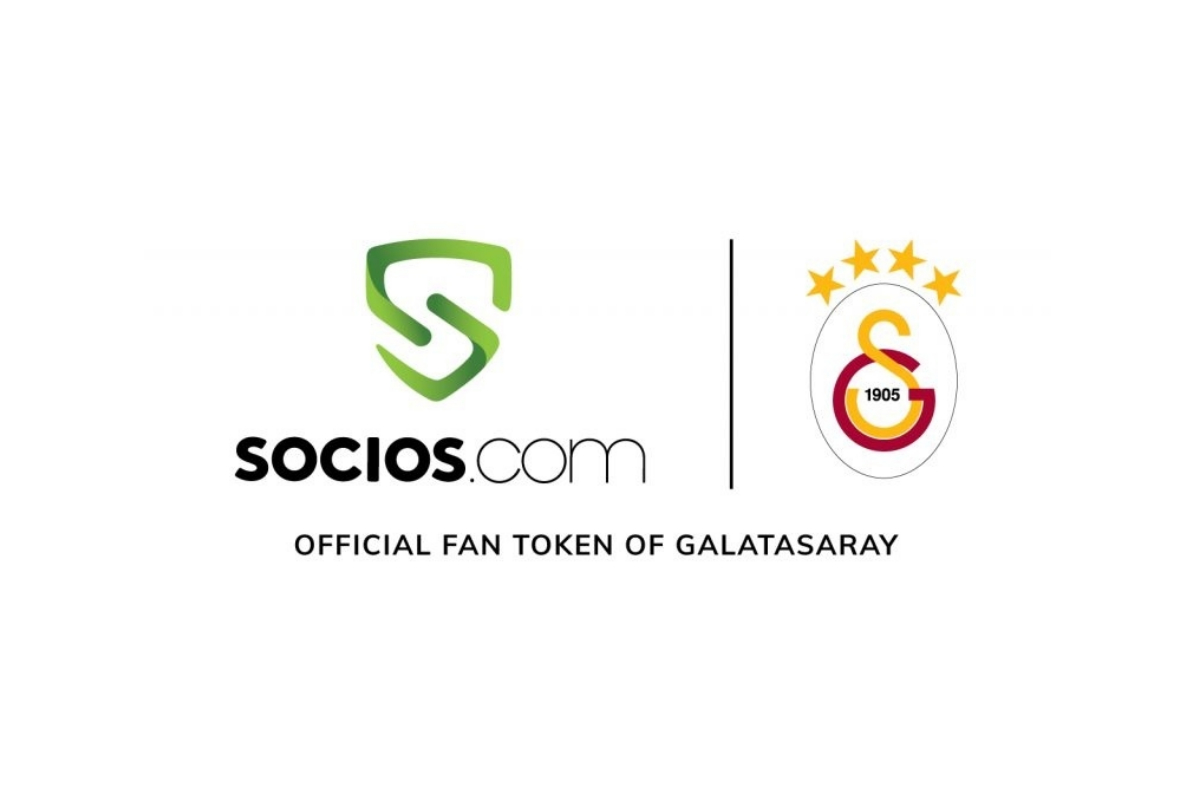 Reading Time:
3
minutes
Chiliz, a leading sports and entertainment blockchain company,  announced a new partnership with Galatasaray Spor Kulübü, the 2018-2019 Süper Lig Champions. The Lions (Aslanlar) – the only Turkish club to have won a major UEFA competition – will join the likes of Paris Saint-Germain, Juventus, West Ham United, AS Roma and Atlético de Madrid in joining Socios.com, a first-of-its-kind, blockchain-based, influence and rewards mobile app for football fans.
Socios.com offers football fans a new way to interact and to get closer to the clubs they love through ownership of digital assets known as Fan Tokens. The Official Fan Token of Galatasaray will allow fans to vote in club-delegated polls, helping to decide on topics that the club put up for fan vote. Poll topics include new official product designs, matchday activities and in-stadium experiences, as well as sponsorship campaigns and collaborations and social media content. The more tokens a fan holds, the greater the influence they can have, and the more fans interact with Galatasaray through the app, the more rewards they can earn, competing for club-specific once-in-a-lifetime experiences and enjoying exclusive rights. In the future, fans will be able to gain access to exclusive merchandise, games and leaderboards.
The Galatasaray Fan Token will go on sale, exclusively through Socios.com, in Q1 2020 through a process known as a Fan Token Offering™ or FTO. Crypto-savvy fans can also use Socios.com's native token, Chiliz (CHZ) – a digital currency for blockchain-backed platforms and products as well as mainstream users – which can be transferred from cryptocurrency exchanges such as Binance.com, straight to the in-app digital wallet. Fiat currency purchases will be exchanged to CHZ in the app itself, meaning the process of buying Fan Tokens will be effortless and much the same as any e-commerce purchase. Thousands of Galatasaray Fan Tokens and CHZ will also be given away for free through the app's augmented-reality geo-location feature Token Hunt.
Dorukhan Acar, Board Member of Galatasaray Spor Kulübü said: "As Galatasaray, we are very pleased to join forces with Socios.com and start an exciting journey. This new partnership opens a world of new opportunities for us with respect to our fan engagement and global reach as well as being another milestone in our digital transformation strategy."
Alexandre Dreyfus, CEO & Founder of Socios.com said: "We know that Turkey is a very digitally savvy country – a Statista report* earlier this year indicated that the Turks are early adopters of digital innovation, including cryptocurrencies – and we also know that Turks are enthusiastic football fans. Our product combines the two greatest passions of the Turkish people and we're delighted to partner with Galatasaray, a giant of the Turkish football scene, to offer Fan Tokens to their millions of fans. This partnership marks another great step forward in opening up cryptocurrencies and Chiliz to millions of fans around the world."
*Source: Statista Global Consumer Survey 2019
About Chiliz:
Chiliz is a digital currency for sports and entertainment platforms. It fuels the world's first scalable, tokenized voting platform, Socios.com where fans can buy, trade and execute voting rights in their favorite sports teams. The Chiliz project has raised $66 million from some of the world's largest cryptocurrency exchanges and leading crypto funds in Asia, including Binance, OK Blockchain Capital and Ceyuan Ventures. Chiliz is owned by Malta-based Mediarex Group, a global sports and entertainment organisation, which was founded in 2012.
Socios.com helps football clubs achieve digital transformation through blockchain technology. Socios.com is powered by the Chiliz token ($CHZ), both an ERC20 utility token on the Ethereum blockchain and BEP-2 token on Binance Chain. Fan Tokens are specific to a team or a club, and are a finite, digital asset that provides access to an encrypted, immutable ledger of voting and membership rights ownership. The tokenized fan-voting platform uses Fan Tokens, which operate on a separate permissioned side chain. The Fan Tokens are limited in number, and are fungible, meaning their ownership can be traded, and their price is driven by the market. The platform has been developed to help sports teams increase fan engagement and achieve essential investment from fan-monetization. The venture was inspired by the fan-led management frameworks or 'socios' of some major football clubs. Dubbed 'Socios 2.0', the platform simply represents the digitisation of this model of management.
Unikrn Wallet 2.0 Brings New Cryptocurrency Compatibility to World's Most Robust Crypto Wagering Platform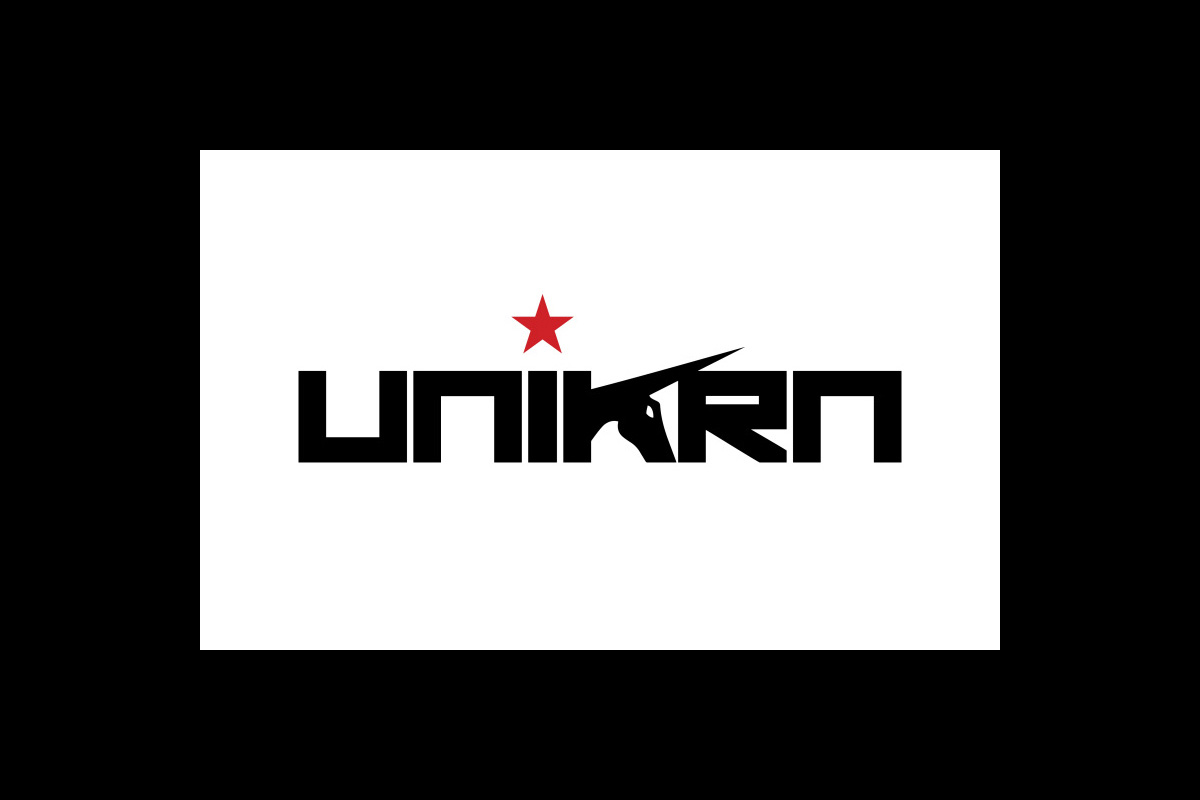 Reading Time:
2
minutes
Unikrn, a global leader at the intersection of blockchain, entertainment and wagering, is opening its crypto wallet and platform accessibility to Bitcoin, Ethereum, Dogecoin and many others, pushing the boundaries of how cryptocurrency is traded, stored and utilized. New crypto users can deposit in Unikrn wallet 2.0 for a 300% deposit bonus with code WALLET (T&C's apply).
The wallet functionality is powered by Bittrex International, one of the world's most trusted cryptocurrency exchanges, and is expected to lead the charge of a shift toward crypto functionality with real products.
Crypto enthusiasts will now be able to directly trade and store a wide variety of cryptocurrencies on Unikrn, and easily make conversions into platform tokens called UnikoinGold (UKG). With thousands of esports betting markets, streamer betting, traditional sports betting, 24/7 virtual markets, an online casino, a gaming store and other partners, the new Unikrn Wallet will become one of crypto's first mainstream platforms for using crypto for more than holding and trading."We're excited for Unikrn to be a Bittrex Enterprise Wallet customer," said Bill Shihara, of Bittrex International, "I believe in cryptocurrency's power to revolutionize commerce. Platforms like Unikrn are leading the way for a future where you don't just buy cryptocurrency, you use it for anything you want to do. As a Bittrex Enterprise Wallet customer, they can give their users secure access to hundreds of cryptocurrencies without needing to build their own wallet infrastructure."
Unikrn UMode is also the international home of skill-betting for popular online games such as Fortnite, League of Legends, CS:GO, Halo 5 and Dota 2. These bets, along with store purchases, prize drawing entry and all other Unikrn functionality can be seamlessly financed with deposited or held Bitcoin, Ethereum or other major cryptos.
"Finding a zero-friction way to let our fans leverage their favorite cryptocurrencies on the Unikrn platform is one of the biggest requests we get from customers," said Rahul Sood, Unikrn CEO. "We're also happy to allow TRON users to easily deposit in, where all TRON users get higher deposit limits, and can now seamlessly convert their TRON into UKG and back directly on the Unikrn platform."
Apple Card Bans the Purchase of Cryptocurrencies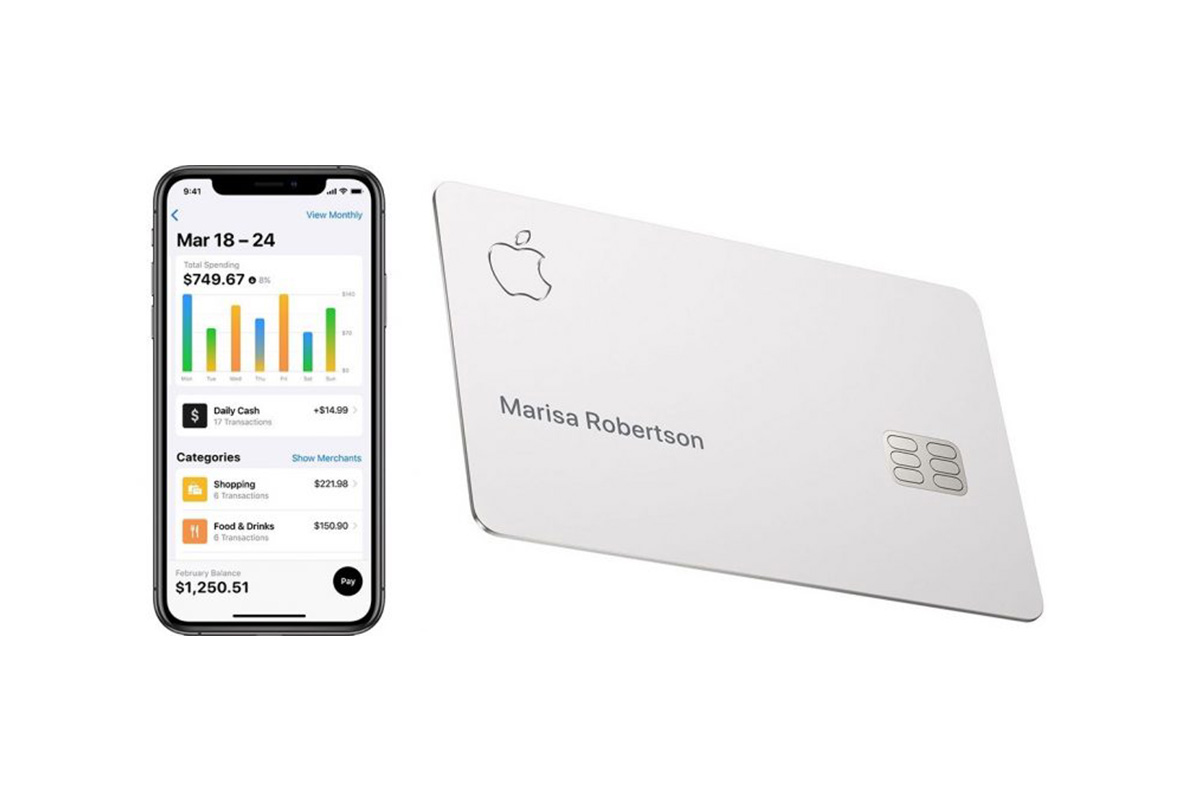 Reading Time:
1
minute
Apple Card, a new credit card partnership between Goldman Sachs and Apple Inc., is going to launch soon.
The customer agreement of Apple Card said that the card cannot be used to purchase cash advances or cash equivalents that include cryptocurrencies, casino gaming chips, race track wagers or lottery tickets.
The Apple Card is part of a broader effort by Apple to derive more of its revenue from services after years of heavily reliance on iPhone sales, which declined 12% in the most recent quarter.
Apple and Goldman are not alone in banning the purchase of cryptocurrencies. Major American and British banks Lloyds Banking Group Plc and Virgin Money VM.L also banned such purchases. The banks were concerned that volatile prices could leave consumers saddled with debts they could not repay.