Exclusive Interview with Stefan Kovach, CCO at FunFair Technologies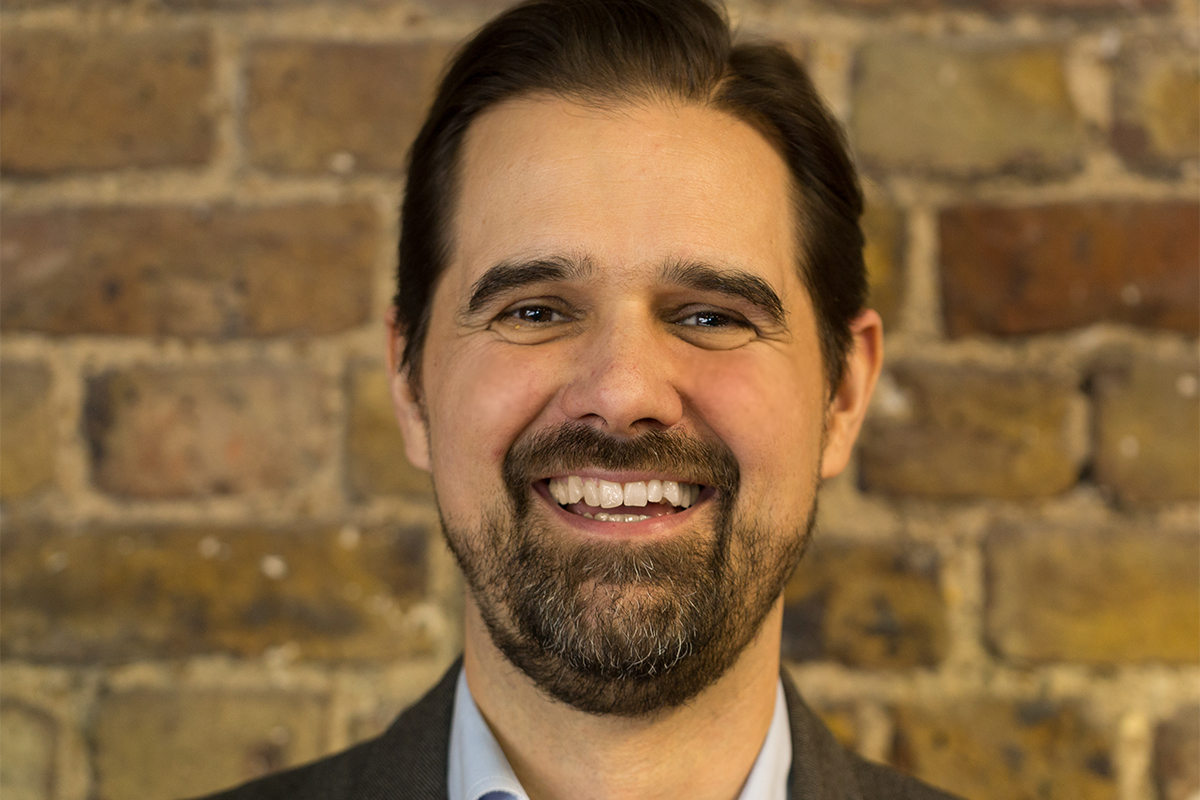 Reading Time:
4
minutes
This week we are diving into blockchain technology and we are taking a look at how the "phenomenon" is change the online gambling landscape, even if some refuse to admit it. Stefan Kovach is currentlythe CCO of FunFair Technologies and he is a senior commercially minded marketer with over 20 years of experience in the travel, entertainment and gaming sectors, having worked for organisations ranging from Virgin Atlantic, Opodo, bwin and PokerStars. He has extensive experience in creating and nurturing brands, acquiring and retaining customers at scale as well as helping drive commercial and product strategies. Stefan's previous roles enabled him to build and manage significant teams, manage marketing P&Ls running into the 10s of millions and responsibility for delivering high profile cross company projects. Here is our interview and we hope that you enjoy it!
There have been quite a few changes in the online gambling landscape in the last 12 months, partly thanks to the blockchain. What do you think are the key challenges operators are facing when opting to move from "traditional" operations to a blockchain platform?
Stefan: Although it is true that blockchain technology has been one of the most exciting advances within the online gambling landscape in the past year, there are, as yet, very few viable products actually available to the market. Whilst many other blockchain gambling businesses are very much still in the development phase, FunFair is at the forefront of this curve, already having a working and operational platform following a successful beta phase.
Traditional operators need to decide whether they see blockchain platforms as a threat, or alternatively, as a diverse revenue stream that taps into an existing and vast crypto-rich audience who are conducive to gambling by their very nature.

Luckily, traditional operators won't need to choose one operating style above the other, blockchain gambling can act as a complimentary section of their existing business, allowing platforms to diversity their offering and audience without risk to their pre-existing business model. This is especially true when operators take advantage of the consultancy we offer when onboarding and educating customers.
We feel that, in the next 5 years or so, there will be a shift in online gambling, and with rumours that HTC is launching a blockchain phone later this year, this will surely change the mobile gambling industry as well. Do you feel that this is an area you will look at in the future?
Stefan: Mobile gaming is absolutely part of our plans and we will have a first class UX on mobile when we go fully live. Blockchain technology works in the same way across platforms, albeit sometimes different browsers are required.
Any established company, such as HTC, entering the blockchain space clearly demonstrates its relevance for all businesses in the future. We'll always be looking to partner with those who are heading in the same direction as us as the learnings and combined investment can only speed up blockchain's mainstream adoption.
We have reported on many blockchain gaming platform launches this year. Where does FunFair position itself in this innovative wave?
Stefan: We would firmly place ourselves as market leaders for a number of reasons. To start with, we are the only platform to offer a full ecosystem for operators, developers, affiliates and players who transact in our FUN token. We are also the only platform to offer production-level gaming quality which can challenge any tier one operator in traditional gamings. Current alternative blockchain titles are not only poor graphically and auditory, but run at unplayably slow speeds, not to mention the prohibitive transaction costs. We have bypassed these issues with our Fate Channels technology, which allows the gaming session to be taken off the blockchain, allowing it to run at the speeds and quality today's gamers expect.
You have recently signed a deal with a market-leading poker rakeback affiliate, RaketheRake. Are affiliates making a good choice when opting to become operators?
Stefan: Affiliates have had to make do with diluted revenue share and often incorrect payments which are shared by operators at their will. Using the FunFair platform,they can become operators within days and take the entire revenue stream direct, while utilising their existing marketing expertise and captive player audience.
Affiliates can also continue to benefit from the FunFair platform as an affiliate, with real-time payments that are provably fair and paid in real-time on the blockchain, rather than having to trust casino operators as they do currently.
Do you think that regulators will eventually catch up and regulate the industry?
Stefan: Of course, any positive disruption will take time for regulators to size up and decide on a course of action, but the FunFair platform and blockchain technology itself ticks so many of the boxes they are looking for; from efficient KYC and provably fair RNG to the immediate release of funds, it really is a regulatory bullseye.
We are trying to lead the charge here and are in discussions with a number of relevant bodies. As you'd expect, some are more progressive than others, but we're confident that as blockchain becomes adopted into the mainstream, they will regulate sensibly for all.
About FunFair
FunFair was born out of a powerful idea to harness the potential of the blockchain to initiate a revolution in online gaming.
FunFair founders Jez San, Oliver Hopton and Jeremy Longley saw the potential of the blockchain in early 2013. They wanted answers to difficult questions. Could anyone use the blockchain to run a casino? Why do players worry about trusting online casinos when the blockchain could create fair, transparent gaming? Why not use the blockchain to open up online gaming globally? These ambitious questions led to the development of a new technology that has the potential to profoundly change the gaming world.
We showed our first game in Paris in 2017. The response was so positive, we knew we were on to a winner. Jez San officially launched FunFair publicly in April 2017. The impact of this new technology immediately attracted the attention of major contributors and developers, eager to get involved. On 22 June 2017, our Phase 1 Token Presale raised $26 million, selling out in 4 hours.
Since then FunFair has delivered exciting games on our prototype demo platform, and we're in the final stages of completing the new Ethereum technology platform which will showcase at DEVCON3 in November 2017. The next radical change in online gaming is being powered by FunFair; the first global gaming brand to unlock the true potential of the blockchain.
For more details, visit funfair.io
6 Most Popular Games to Play in Crypto Casinos – Part 1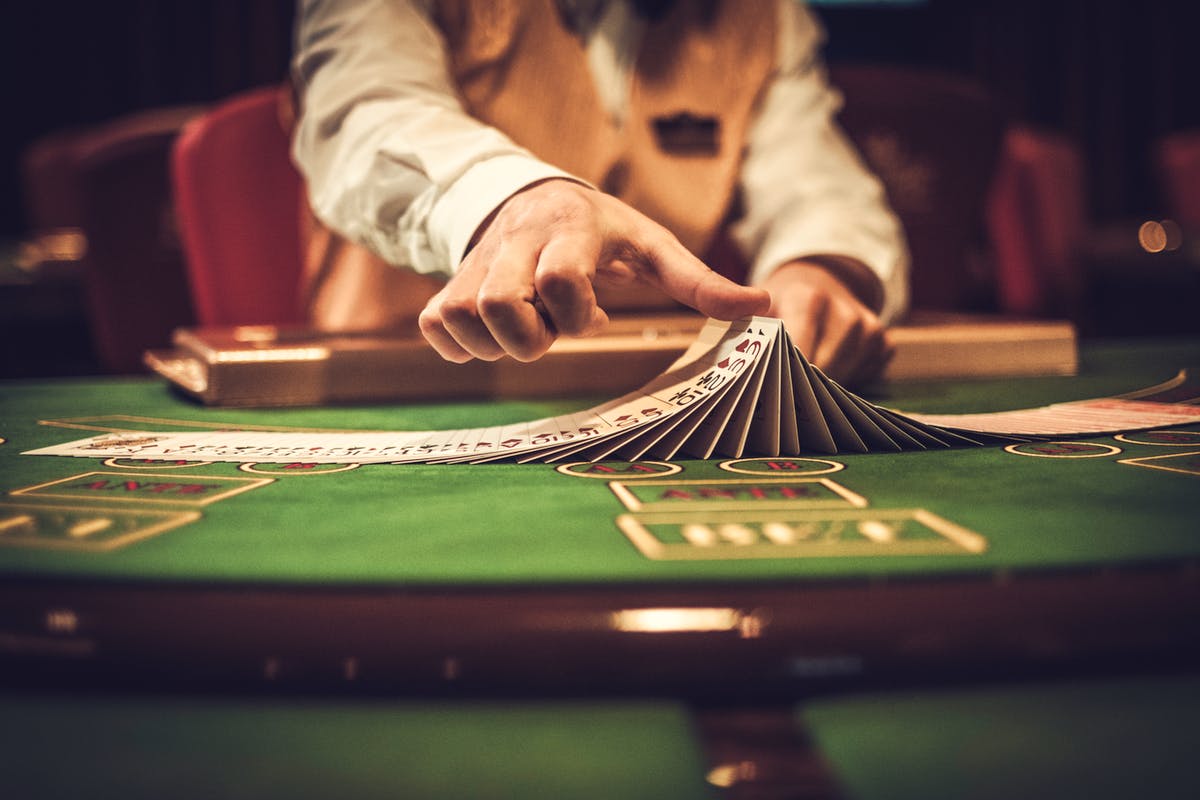 Reading Time:
4
minutes
There are more and more crypto casinos appearing at the market, among them Bitcasino. Although the most popular casino games are the same in traditional casinos and crypto casinos, virtual currency casinos have a lot of advantages over the traditional ones, for example, anonymity, transparency, faster withdrawals, and more attractive bonuses and jackpots. If you haven't played any gambling games so far, or you just want to learn the basics of blackjack, roulette, video poker, slots, dice or baccarat, we strongly encourage you to try your hand in a crypto casino, such as Bitcasino and to check out the below list of most popular casino games.
Blackjack
Blackjack is a classic casino card game, and you will find it in every casino, including Bitcasino. The goal of the game is to score 21 points, what we call a blackjack. If neither of the players scored 21 points, the one who has the biggest number (but no larger than 21) wins. The points are rewarded in a given way: ace – 11 or 1, jack, queen, king – 10, and from 2 to 10 – equally to the value of a card.
In the beginning, a player receives 2 face up cards, and a dealer – one face up and one facedown card. Then, a player can get another card (hit), do not take any cards (stand), take insurance, double the stake (double down), or split the cards when both of his cards are equal (e.g. 8 and 8).
If the player has 21 points or less, the dealer discovers his face down card and depending on the number of points he can draw more cards. The dealer must play according to the following rules: take the card if he has 16 points or less and not take more cards when he has 17 points or more (regardless of how many points the player has).
Playing blackjack is very attractive because when you learn the basic strategy, in some parts of the game the mathematical advantage will be on your side, and it is no different in crypto casinos, such as Bitcasino.
Roulette
Roulette is a simple game which you will spot in every casino. Its history dates back to ancient times and it is called a queen of casinos.
There are 37 numbers on the roulette wheel, with half of them red, half of them black, and one green (0). The casino advantage is equal to 2.7%. In American version of roulette, there is one more green number – 00. Bet on any combination on the roulette table by putting chips on it. Depending on the bet the casino awards you or collects the bet. To make the experience from playing roulette even better you can try playing in a live casino, which is offered but most major traditional and crypto casinos, including Bitcasino, the #1 licensed bitcoin casino in the world.
The win depends on the type of bet.
Straight Up, one number – 35:1

Split Bet, two numbers – 17:1

Street Bet, three numbers – 11:1

Corner Bet, four numbers – 8:1

Five Bet, five first numbers (0, 00, 1, 2, 3) – 6:1

Six Line Bet, a line – 5:1

Column Bet, a column – 2:1

Dozen Bet, dozens: 1 – 12, 13 – 24, 25 – 36 – 2:1

Even, Odd, even numbers, odd numbers – 1:1

1st 18, 2nd 18, numbers 1 – 18 and 19 – 36 – 1:1

Red, Black – red numbers, black numbers – 1:1
Video poker
Video poker is a combination of an exciting and easy slot machine game with a well-known card game – 5 Card Draw poker. It has become extremely popular thanks to high and frequent winnings, as with the right strategy, you can minimize casino's advantage to virtually zero, such as in Bitcasino. The game is about the best five card hand. When observing the cards distributed, we estimate their values and we can make one exchange of any number of cards. The better the card layout after the exchange, the bigger the wins. Video poker is often called "Jacks or better", only completing a pair of jacks or a higher card arrangement ensures winnings. The better the cards the bigger the win.
In order to understand the basic rules of video poker, you need to remember poker hand rankings from the lowest to highest ones:
High Card, no specific hand, no pair, e.g. K4589 is a K-high,
One Pair, e.g. AA568
Two Pair, e.g. KKQQ2
Three of a kind, e.g. JJJ73
Straight, five cards in a row, e.g. 34567
Flush, all cards in the same suit
Full house, three of a kind plus one pair, e.g. 33355
Four of a kind, e.g. QQQQ5
Straight flush, straight of the same suit, e.g. 45678 of spades.
Royal Flush, the highest possible straight flush – AKQJ10 of the same suit.
Using the optimal strategy, we can not count on big wins, but certainly, the game will provide a lot of excitement and a small profit.
The general rule is that it is better to stay in a low system than to aim at big wins. Compare the received cards with the list below and discard the cards that are not useful.
From straight to royal flush – discard 0
Three of a kind – discard 2,
Two pair – 1,
One pair– 3,
Four cards in the same suit – 1,
Four cards to straight – 1,
Three high cards – 2,
Two high cards – 3,
One high card – 4,
Low cards – 5.
After reading the basic rules of video poker, roulette and blackjack you should be ready to try your hand in the most popular casino games. If the rules are not fully understandable by you, you may try playing play money games at the beginning. In the next part, we will discuss slots, baccarat, and dice. Stay tuned!
Russia to formulate new legislation on cryptocurrencies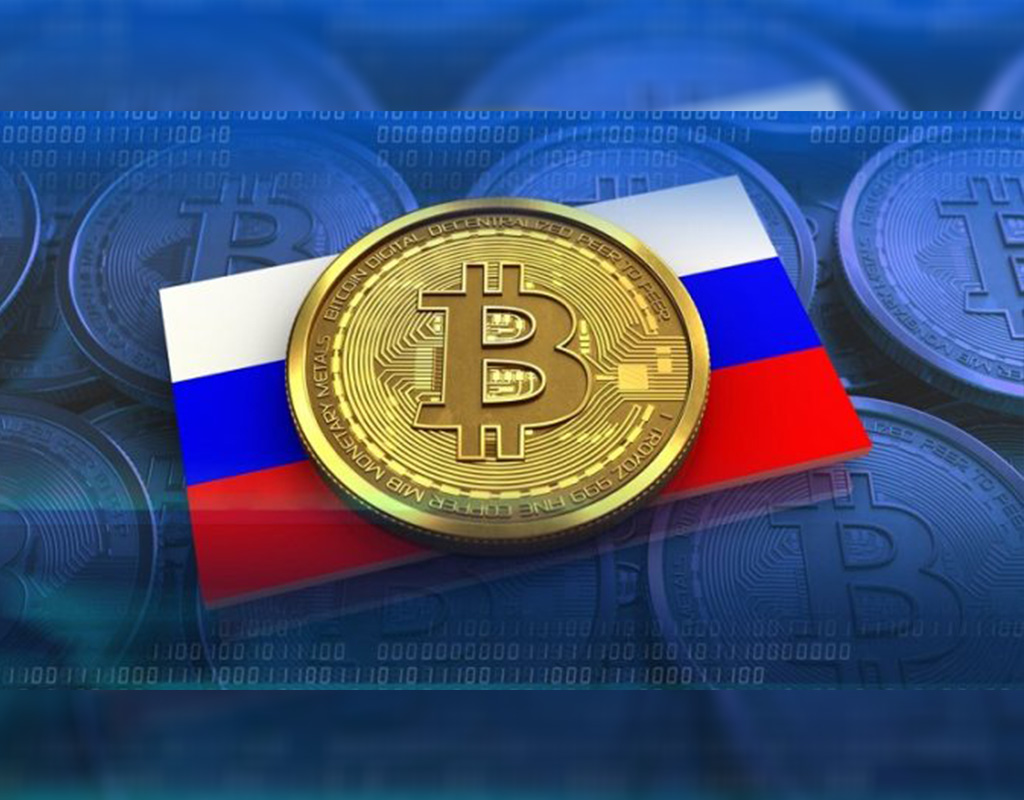 Reading Time:
1
minute
The Russian Parliament Duma is likely to consider a new legislation on cryptocurrency in the coming winter. Anatoly Aksakov, the State Duma Committee head on the Financial Market, said that the parliament will consider a new regulatory bill to monitor the cryptocurrency circulation in the market space in January or February
He said: "The long-awaited law on digital financial assets is in the GPU for approval … It is in conjunction with two others: the law on the regulation of investment platforms or crowdfunding and changes to the Civil Code. We agreed that the law on digital financial assets should be adopted along with these two legislative acts … Judging by the information that I have, this is January-February. Most likely, February, of course. Consideration of all three bills should pass," he stated.
Earlier last year, the lower chamber adopted the first reading of digital assets bill, which was introduced by the Federation Council members with Aksakov as the head and the deputies of State Duma. However, his statement suggested that this time in February the law would be framed in such a way that it administers crypto activities in the insurance and banking sectors.
 "The next law from digital is a bill regulating the activities of electronic platforms, in use, the marketplace. I submitted this bill to the State Duma for consideration at the end of December. We have a plan to adopt this law by February 15 in order to launch a pilot project about 20 credit institutions and the Moscow Stock Exchange are preparing, "he said.
CoinPoint continues its global expansion by signing new deals in the Asian iGaming market in 2019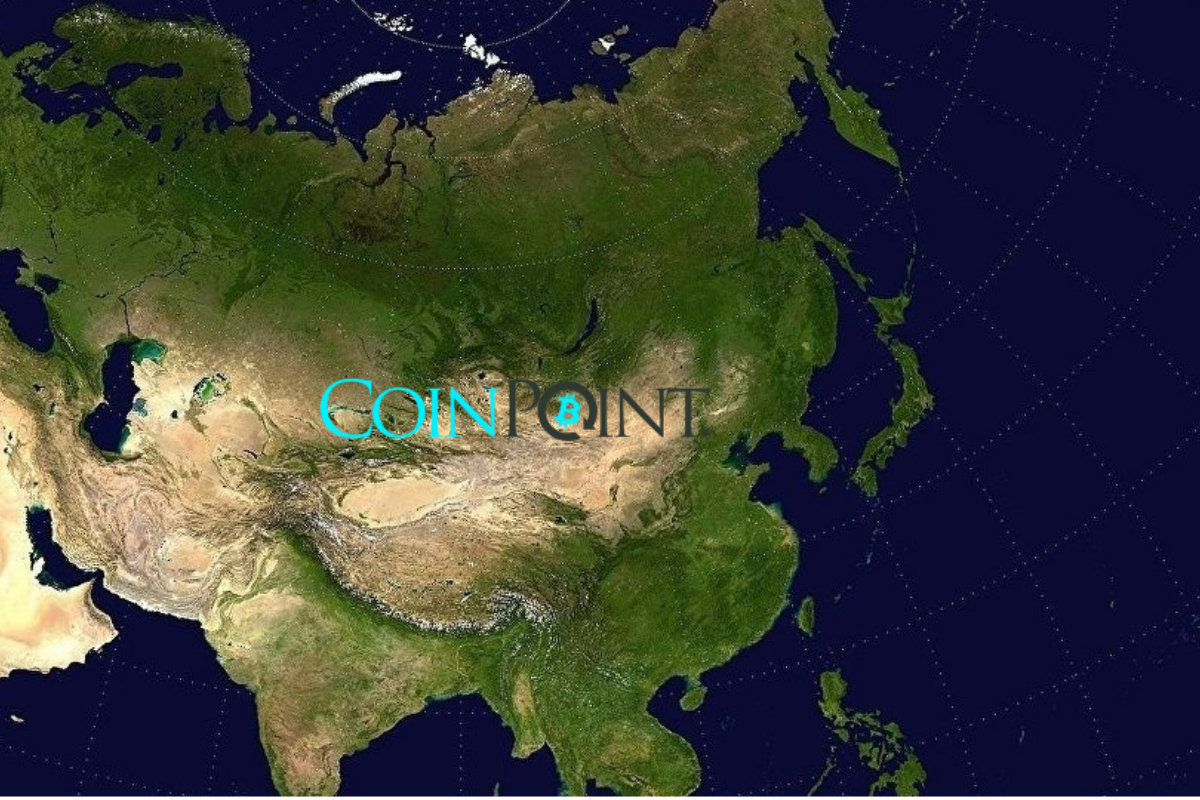 Reading Time:
2
minutes
It's a beginning of a very successful year for CoinPoint Group INC. CoinPoint is a leading multinational premium digital marketing agency, with outstanding place on the global blockchain and crypto map since 2013.
CoinPoint a well-known partner within the iGaming business, as it has helped dozen of igaming companies achieve amazing results and exponential growth in their business, while first integrating blockchain into their model and helping operators position themselves better in the market.
Asia, being the major and one of the biggest markets in terms of iGaming for all sectors including live dealers, sports betting and table games, is in a dire demand for new technologies and solutions and also professional and experienced partner to advice on the right marketing approach in such a dynamic and demanding industry. By participating in one of the biggest Asian iGaming events in March 2019, CoinPoint is aimed at confronting these demands and further assist the most aspiring projects in the industry reach the well-deserved prominence.
Denitza Alexieva, Head of Marketing of CoinPoint Group INC. underlines:
Asia is a complex market and our clients recognized they needed a professional agency with global experience and a strong network of local partners. CoinPoint has been in this market since 2013 and it helped numerous platforms, providers and operators implement crypto solutions throughout the years. We see Asia as the leading market to implement blockchain technology into iGaming businesses. We at CoinPoint keep bestowing our blockchain and crypto knowledge to them, so that they can keep up the pace with the latest blockchain trends.
EOSBet is the first fully-licenced and provably fair on-chain casino whose marketing campaigns and Asian market reach is successfully put through by employing CoinPoint's remarkable strategies and network of connections. EOSBet is currently ranked as no.1 Gambling dApp on ample of dapp reviews, and has seen its user-base grow significantly, especially those from Asian countries.
"We're very excited about CoinPoint's expansion into the Asian iGaming market. The vast majority of our traffic comes from Asia, so it's important to have a strategic marketing partner in the region. Players in the Asian market have a strong understanding of the benefits that blockchain technology brings to the gaming industry, especially with regards to provable fairness and new token economies".
Similarly, we are lending RWB solutions international a hand in crypto implementation and integration especially in Korean and other Asia-Pacific countries. The immediate upshot of our consultation is an emergence of Asian-based iGaming brands which started optimizing RWB's resources to the best of their capabilities.
Miscellaneous clients operating on the Asian market, have been added to CoinPoint portfolio, but can't be quoted because of signed NDA. The majority of CoinPoint's clients spring from dApp and payment solution industries.
Nowadays and further down the road into 2019, CoinPoint is, and will be, working more with Asian clients and partners to present, implement and monetise blockchain solutions, together with dApps technologies, advanced acquisition channels, hosting and CDN prioritization, new age of gaming solutions, P2P sports betting and many more.
If you are interested in discussing our capabilities and outreach in Asia, you can contact us on sales@coinpoint.net .