Exclusive Interview with Stefan Kovach, CCO at FunFair Technologies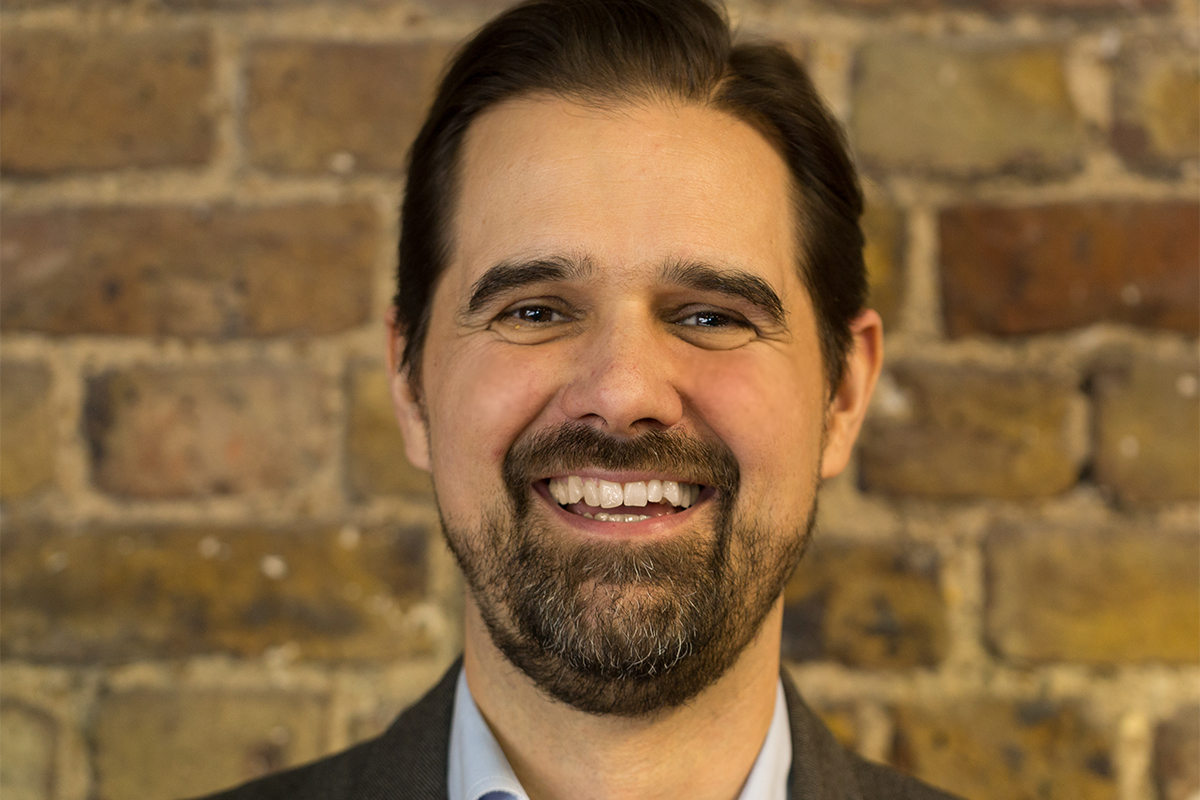 Reading Time:
4
minutes
This week we are diving into blockchain technology and we are taking a look at how the "phenomenon" is change the online gambling landscape, even if some refuse to admit it. Stefan Kovach is currentlythe CCO of FunFair Technologies and he is a senior commercially minded marketer with over 20 years of experience in the travel, entertainment and gaming sectors, having worked for organisations ranging from Virgin Atlantic, Opodo, bwin and PokerStars. He has extensive experience in creating and nurturing brands, acquiring and retaining customers at scale as well as helping drive commercial and product strategies. Stefan's previous roles enabled him to build and manage significant teams, manage marketing P&Ls running into the 10s of millions and responsibility for delivering high profile cross company projects. Here is our interview and we hope that you enjoy it!
There have been quite a few changes in the online gambling landscape in the last 12 months, partly thanks to the blockchain. What do you think are the key challenges operators are facing when opting to move from "traditional" operations to a blockchain platform?
Stefan: Although it is true that blockchain technology has been one of the most exciting advances within the online gambling landscape in the past year, there are, as yet, very few viable products actually available to the market. Whilst many other blockchain gambling businesses are very much still in the development phase, FunFair is at the forefront of this curve, already having a working and operational platform following a successful beta phase.
Traditional operators need to decide whether they see blockchain platforms as a threat, or alternatively, as a diverse revenue stream that taps into an existing and vast crypto-rich audience who are conducive to gambling by their very nature.

Luckily, traditional operators won't need to choose one operating style above the other, blockchain gambling can act as a complimentary section of their existing business, allowing platforms to diversity their offering and audience without risk to their pre-existing business model. This is especially true when operators take advantage of the consultancy we offer when onboarding and educating customers.
We feel that, in the next 5 years or so, there will be a shift in online gambling, and with rumours that HTC is launching a blockchain phone later this year, this will surely change the mobile gambling industry as well. Do you feel that this is an area you will look at in the future?
Stefan: Mobile gaming is absolutely part of our plans and we will have a first class UX on mobile when we go fully live. Blockchain technology works in the same way across platforms, albeit sometimes different browsers are required.
Any established company, such as HTC, entering the blockchain space clearly demonstrates its relevance for all businesses in the future. We'll always be looking to partner with those who are heading in the same direction as us as the learnings and combined investment can only speed up blockchain's mainstream adoption.
We have reported on many blockchain gaming platform launches this year. Where does FunFair position itself in this innovative wave?
Stefan: We would firmly place ourselves as market leaders for a number of reasons. To start with, we are the only platform to offer a full ecosystem for operators, developers, affiliates and players who transact in our FUN token. We are also the only platform to offer production-level gaming quality which can challenge any tier one operator in traditional gamings. Current alternative blockchain titles are not only poor graphically and auditory, but run at unplayably slow speeds, not to mention the prohibitive transaction costs. We have bypassed these issues with our Fate Channels technology, which allows the gaming session to be taken off the blockchain, allowing it to run at the speeds and quality today's gamers expect.
You have recently signed a deal with a market-leading poker rakeback affiliate, RaketheRake. Are affiliates making a good choice when opting to become operators?
Stefan: Affiliates have had to make do with diluted revenue share and often incorrect payments which are shared by operators at their will. Using the FunFair platform,they can become operators within days and take the entire revenue stream direct, while utilising their existing marketing expertise and captive player audience.
Affiliates can also continue to benefit from the FunFair platform as an affiliate, with real-time payments that are provably fair and paid in real-time on the blockchain, rather than having to trust casino operators as they do currently.
Do you think that regulators will eventually catch up and regulate the industry?
Stefan: Of course, any positive disruption will take time for regulators to size up and decide on a course of action, but the FunFair platform and blockchain technology itself ticks so many of the boxes they are looking for; from efficient KYC and provably fair RNG to the immediate release of funds, it really is a regulatory bullseye.
We are trying to lead the charge here and are in discussions with a number of relevant bodies. As you'd expect, some are more progressive than others, but we're confident that as blockchain becomes adopted into the mainstream, they will regulate sensibly for all.
About FunFair
FunFair was born out of a powerful idea to harness the potential of the blockchain to initiate a revolution in online gaming.
FunFair founders Jez San, Oliver Hopton and Jeremy Longley saw the potential of the blockchain in early 2013. They wanted answers to difficult questions. Could anyone use the blockchain to run a casino? Why do players worry about trusting online casinos when the blockchain could create fair, transparent gaming? Why not use the blockchain to open up online gaming globally? These ambitious questions led to the development of a new technology that has the potential to profoundly change the gaming world.
We showed our first game in Paris in 2017. The response was so positive, we knew we were on to a winner. Jez San officially launched FunFair publicly in April 2017. The impact of this new technology immediately attracted the attention of major contributors and developers, eager to get involved. On 22 June 2017, our Phase 1 Token Presale raised $26 million, selling out in 4 hours.
Since then FunFair has delivered exciting games on our prototype demo platform, and we're in the final stages of completing the new Ethereum technology platform which will showcase at DEVCON3 in November 2017. The next radical change in online gaming is being powered by FunFair; the first global gaming brand to unlock the true potential of the blockchain.
For more details, visit funfair.io
BetConstruct announces the launch of its blockchain solution Fasttoken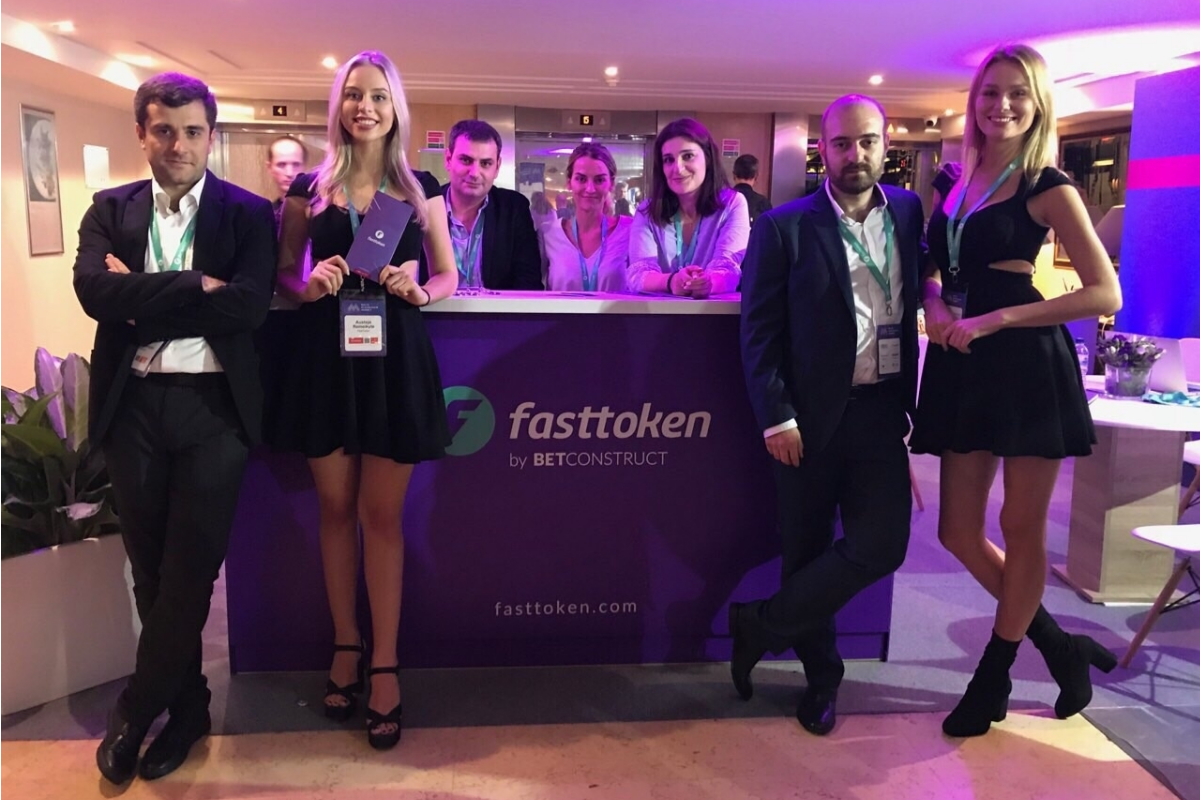 Reading Time:
1
minute
On November 1 – 2 during the Malta Blockchain Summit BetConstruct presented its blockchain technology-based solution Fasttoken.
Fasttoken is the first all-in-one, fully decentralized and Ethereum based blockchain solution, which provides 100% transparency, security and fairness to all involved parties – players, game providers, operators and affiliates. The system is built on a user-friendly interface, which ensures its simplicity and availability.
"As a result of more than 15 years of experience in the iGaiming industry and our work, we have gained hundreds of loyal partners, many of whom are already preparing to recognize Fasttoken as their cryptocurrency," said Vigen Badalyan, founder and CEO of the company.
BetConstruct's cryptocurrency project Fasttoken gives a possibility to perform a variety of transactions within the vast network of BetConstruct, that is to make transfers, run blockchain applications, as well as use them for the overall gaming package available on the company's and partner's websites. Blockchain Casino, which is a completely innovative solution on the market, will soon be available for the offer.
Fasttoken presents its latest tech breakthroughs at Malta Blockchain Summit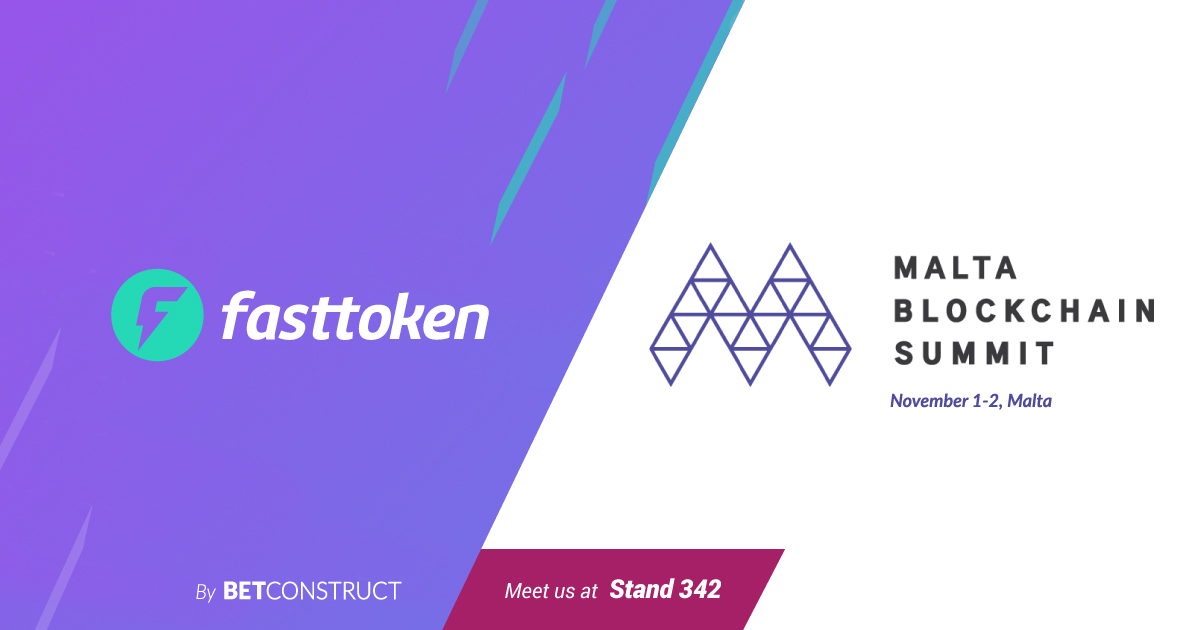 Reading Time:
1
minute
Fasttoken, a blockchain solution by BetConstruct, is going to present one of its latest solutions in the gaming space during the Malta Blockchain Summit happening on November 1-2.
Fasttoken is the first all-in-one betting and wagering solution, fully decentralized and based on Ethereum blockchain which provides 100% transparency, security and fairness to all involved parties – players, game providers, operators and affiliates.
Utilizing Ethereum's second layer scaling technologies, our solution enables decentralized, provably fair gaming and verifiable RNG across all verticals, guaranteeing exciting, lightning-fast and unforgettable gaming experiences. The second layer scaling tech allows us to minimize transactions costs, eliminate latency and lag inside a gaming session and boost scalability indefinitely, by moving the actual gaming process of the main chain.
"Trust takes years to build up, and seconds to lose. That is why today we are building the casino of the future. By applying blockchain solutions in gambling, we deliver an exclusive chance to enjoy wagering without the sine qua non of the trust factor." – said Vigen Badalyan, BetConstruct Founder and CEO.
Given all this, our solution doesn't compromise the security, transparency or fairness of any aspect of any game, at any point in time. Once a gaming session ends, players have an option to audit every spin, revealed card or event for fairness.
Moreover, players can enjoy multiple games simultaneously, just like they do in centralized casinos today. Also, they have the option to play all decentralized games directly through their wallets using MetaMask, meaning that nobody has to trust the casino with their funds – the way a truly decentralized casino is meant to operate.
Fasttoken is an innovative secured-identity platform solution providing its users a powerful digital wallet where they can safely store their personal and financial data using the blockchain-fueled network.
In blockchain we trust: why the leading online-casinos adopt 'trustless' RNGs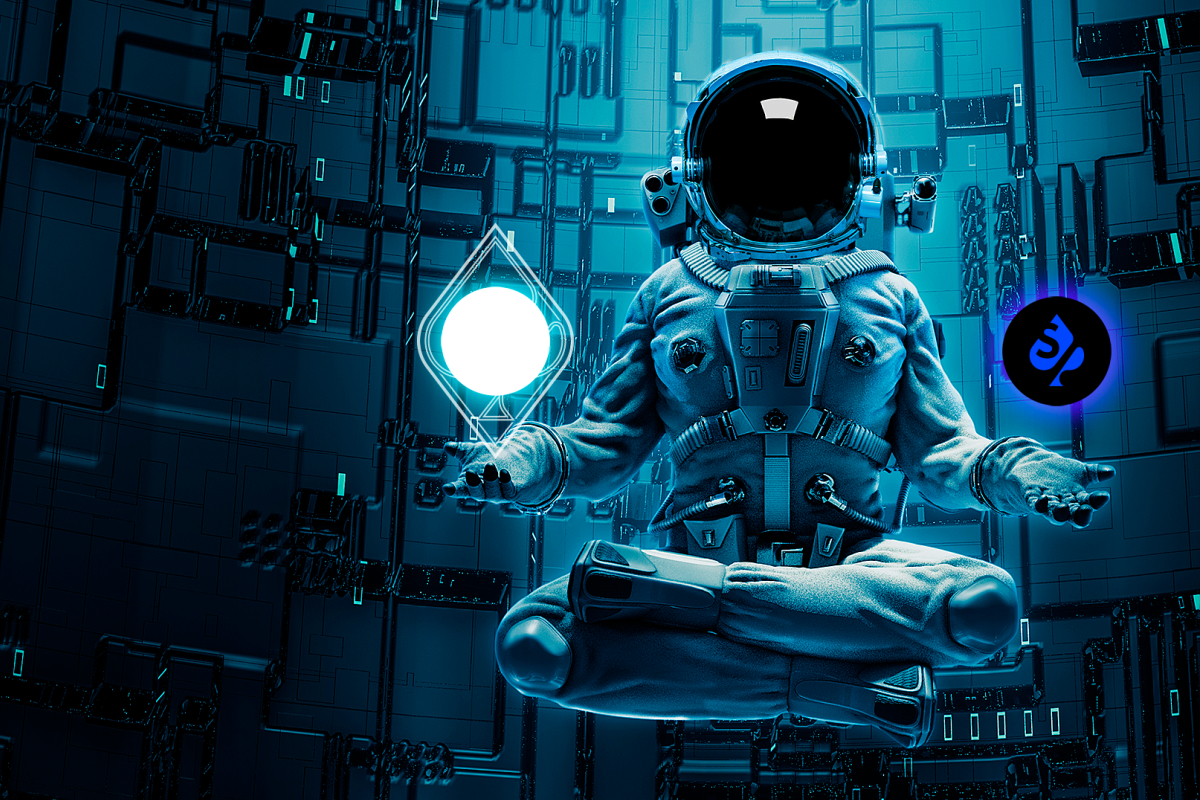 Reading Time:
3
minutes
The revolution was not evident at first, but the blockchain technology is rapidly finding critical applications beyond cryptocurrency. Two industries that have been in dire need of innovation are the gaming and gambling industry. Blockchain technology and cryptocurrencies have been able to connect with both sectors at a deeper level tackling a long-daunting problem – transparency of a transactions.
One of the most significant challenges associated with traditional online casinos is that essential data, such as gaming results, winnings, payouts, and more info, is deliberately kept away or partially concealed from public scrutiny. Due to this fact, lots of users have lost faith in the industry and have shifted to casual gaming or other opportunities. The integration of blockchain technology is expected to solve these frictions that the online casino community has been facing since the gambling business was introduced to the internet.
However, why is the blockchain technology an A-list topic? For consumers, it adds a layer of trust because it promotes a way of allowing interaction without intermediaries. As an auditable and verifiable data storage system, it can record players' moves while ensuring that the data is protected yet valid on an open ledger. For developers and entrepreneurs registering every movement of the players automatically opens up a whole new world of possibilities.
Casinos looking into implementing the blockchain gambling are an entirely new breed of online businesses which are fully decentralized, with no third-party verifying transactions. Thus, it enables a fair and transparent system for the online casino industry which could trigger getting back the old users and potentially foster the expansion of a new clients network. Implementing blockchain technology is a need of the time as users want to know the game is fair and they have a legitimate chance to win.
One of the industry leaders, BitStarz, is already using the Provably Fair System, which is a perk of implementing blockchain technology inside casino operations. SP8DE offers the ready-made solution, so businesses do not need to waste more time and resources investing in its development as it comes in a package that is easy to enact and at an affordable cost.
Yet, the major issue with the industry is the lack of trust with the random number generator (RNG). This represents a crucial aspect of ensuring the fairness of the game. A significant drawback of the industry is that users believe the numbers are not randomly generated which consequently led to widening the gap between the business and its consumers.
Blockchain developers have been looking into various breakthroughs to this problem, and there are not lots of projects which came up with a viable solution. A decentralized RNG is a Provably Fair system because part of the hash is generated by the client's side and part by the node. The computation process becomes complex and difficult to hack or set to hack. This way, by adding more variables to the creation of the random numbers, SP8DE's platform can easily generate millions of random numbers that could cover the needs of the industry and the providers.
The team developed a protocol that is combining off-chain and on-chain RNGs which can be easy to implement not just for casino providers, but for other industries as well such as gaming and many others. The numbers are generated on a blockchain network which makes it impossible to corrupt any transaction, thus ensuring the transparency and fairness that casino business needs to survive. SP8DE believes that RNG is more than just a set of random numbers as they are pioneering a platform that sells trust in times when innovation is the answer.
In the end, we need to see technology as an incremental process. The Internet had casinos connected to the full world, but the technological advancements stagnated ever since. Blockchain represents the revolution for many industries, and especially for the casino one. It reiterates the need for building systems that can ensure trust, transparency, and safety of transactions and information.