New Jersey Online Casinos – $44.6 Million – Finish First Football Betting Season With Strong February Revenues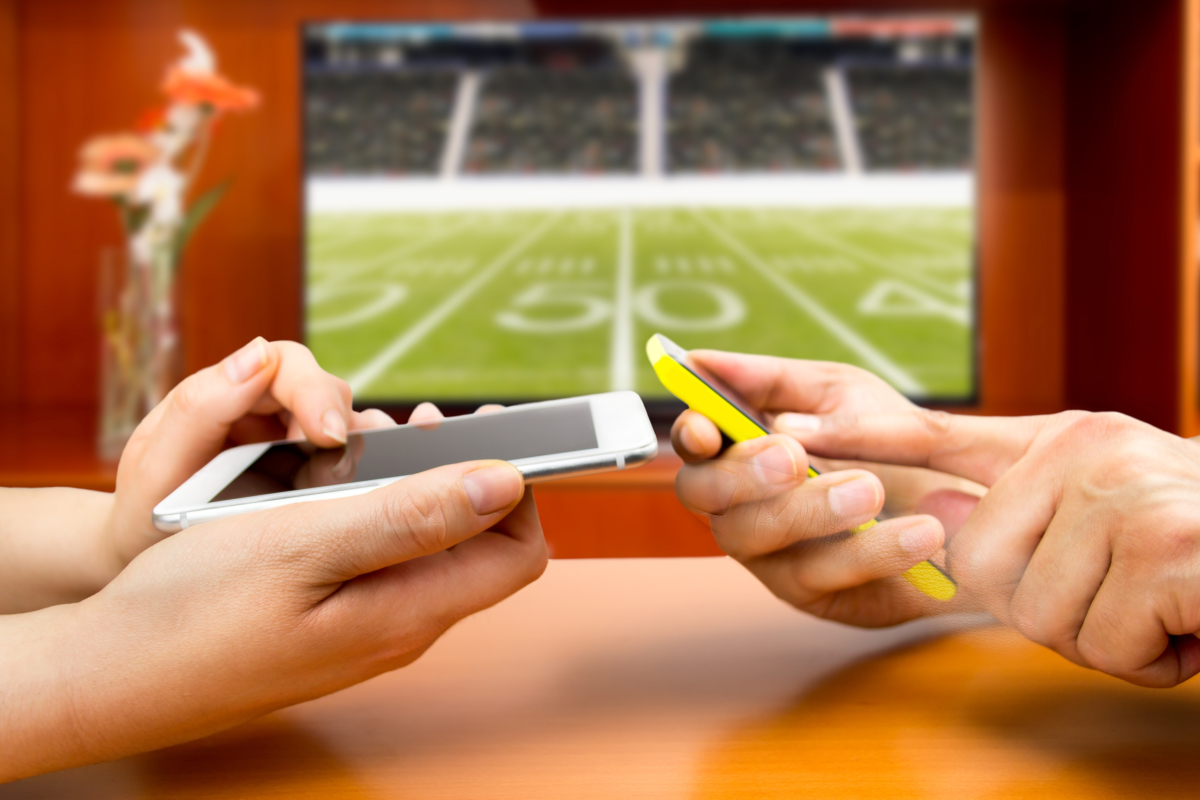 Reading Time:
2
minutes
NJ Online casino gaming revenue dropped 5.5 percent in February compared to the prior month, according to figures released Wednesday by state regulators. Online casino operators reported $29.94 million in online casino gross gaming win and $1.81 million in online poker gross gaming win in February of 2019, based on the online revenue figures reported to the New Jersey Division of Gaming Enforcement.
New Jersey online casinos are still on a roll but cooled off going into the second month of 2019. NJ gambling sites generated $31.75 million in online poker and casino revenues in the month of February, which marked the first month-over-month decline since August 2018. With an additional $12.85 million in NJ online sports betting revenue, NJ online gambling operators generated a total of $44.6 million in online gross revenue compared to a total of $49.09 million in the previous month.
Golden Nugget Online Casino Group Continues To Be The Top License Holder
The market leaders, for nearly three consecutive years, are the Golden Nugget Casino Online group of operators, which includes Sugarhouse Casino Online and Betfair Casino. They generated total gross revenue of $10.70 million, which were heard to be led by strong cross performance from FanDuel Sportsbook into Betfair Casino. In second place in total market revenue, sits Resorts Digital Gaming which houses Resorts Online Casino, Mohegan Sun Online Casino, PokerStars Casino and DraftKings, providing a total online revenue of $6.66 million.
"Overall, these are great results from both online casino and sports betting apps. No one should be startled by the drop in sports betting revenue as the Super Bowl result was known to put a hurting on FanDuel and others, which helped lead to the large drop in sports betting revenue. All other signs, such as total handle, point to increasing popularity in sports betting both online and off; so newcomers like Aussie-based PointsBet Sportsbook have nothing to worry about," said BonusSeeker.com Managing Editor, Rich Migliorisi.
The licensed NJ online casinos generated $31.75 million in casino and poker revenues in February 2019, down $1.85 million from the previous month.
New Jersey Online Gambling Revenue By The Numbers – February 2019 ($ in Millions)
Casino

Golden Nugget $10.70

Resorts $5.78

Borgata $4.05

Caesars $3.50

Ocean Resort $0.484

Hard Rock $1.67

Tropicana $3.45

Total $29.94
Poker

Golden Nugget $0

Resorts $.564

Borgata $.459

Caesars $.788

Ocean Resort $0

Hard Rock $0

Tropicana $0

Total $1.81
Combined (Casino + Poker)

Golden Nugget $10.70

Resorts $6.66

Borgata $4.51

Caesars $4.28

Ocean Resort $0.484

Hard Rock $1.67

Tropicana $3.45

Total $31.75
Sports Betting

Bally $.223

Borgata $-.0426

Golden Nugget $.0340

Hard Rock $.0189

Ocean Resorts $1.023

Resorts Digital $3.72

Meadowlands $6.58

Monmouth $1.28

Tropicana $.0104

Total $12.85
For more information, visit https://www.bonusseeker.com
About BonusSeeker.com: BonusSeeker.com is a leading source for iGaming news, online games, and online casino/sports betting promotions in the U.S. regulated online gaming markets.
SOURCE BonusSeeker.com
AGA CEO Statement on the SBA's Interim Guidelines for the Paycheck Protection Program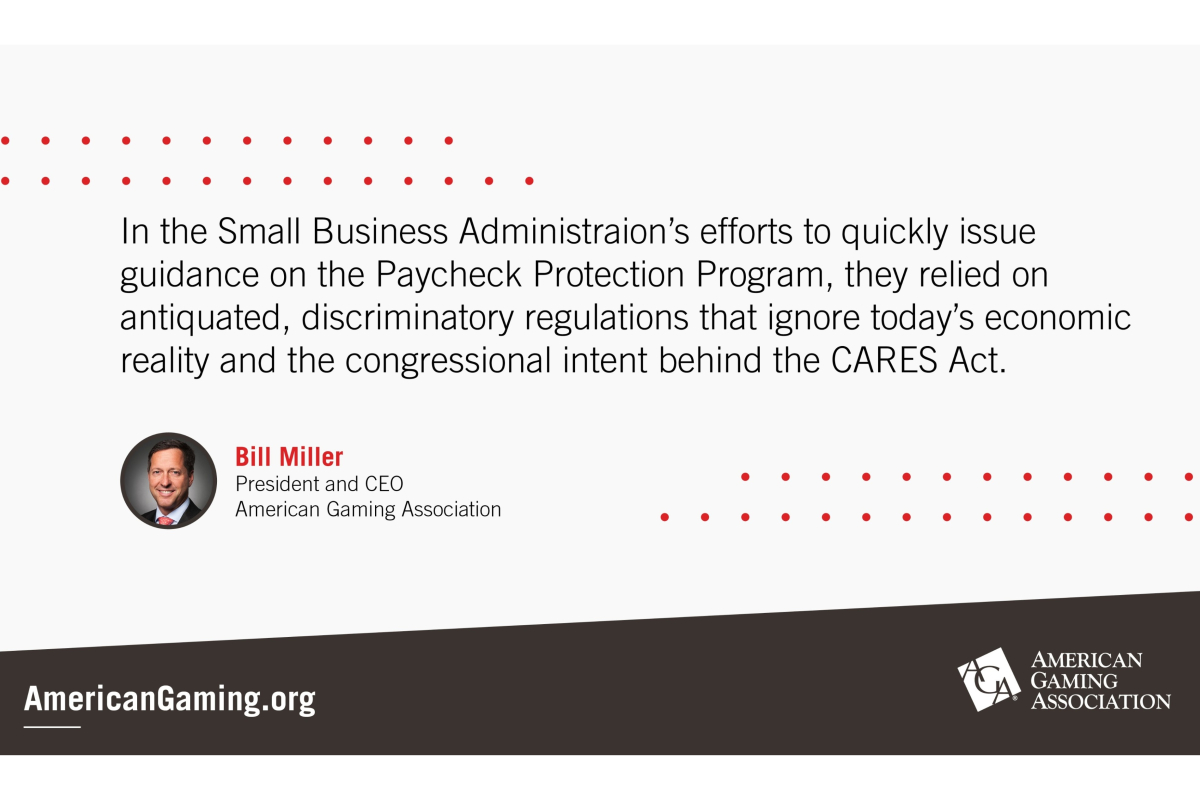 Reading Time:
2
minutes
American Gaming Association President and CEO Bill Miller released the following statement on the interim regulatory guidelines issued by the Small Business Administration for the Paycheck Protection Program:
"The American Gaming Association (AGA) is deeply concerned with the interim regulatory guidelines issued by the Small Business Administration (SBA), which preclude small gaming entities and their employees from receiving economic support under the newly-established Paycheck Protection Program (PPP).
"In SBA's efforts to quickly issue guidance on the PPP, they relied on antiquated, discriminatory regulations that ignore today's economic reality and the congressional intent behind the CARES Act, which states that any business concern shall be eligible to receive an SBA loan if they meet specific qualifications regarding their number of employees.
"Unless amended, these initial guidelines will irreparably harm one-third of the U.S. casino industry and the hundreds of thousands of Americans that rely on gaming businesses for their livelihood.
"This decision will affect hard-working Americans from Pennsylvania to Nevada, Ohio to Colorado, and everywhere in between who need and deserve the same level of support as anyone across the country during these unprecedented times. Moreover, as the AGA pointed out in a letter to SBA and the U.S. Department of Treasury, the inclusion of gaming businesses in the PPP is critical to help ensure employees can remain connected to their employers, stay off of unemployment, and quickly return to their jobs when this pandemic subsides.
"The AGA urges SBA Administrator Carranza to immediately correct this oversight and extend this needed relief to all of America's small businesses and their employees, including those in the communities across 43 states that rely on our industry's contributions."
Background
Casino gaming is vital to local small businesses, supporting 350,000 small business jobs and delivering $52 billion annually in small business revenue, including construction, manufacturing, retail, and wholesale firms.
Nearly all (987 of 989) commercial and tribal casino properties have shuttered their doors because of the COVID-19 pandemic. More than half of the 1.8 million jobs gaming supports are at non-gaming businesses, such as restaurants and local shops, which are all dramatically affected by a local casino's closure.
In many states, gaming pays among the highest tax rates of any industry with $10.7 billion in gaming taxes and tribal revenue share payments that support fundamental and critical programs from infrastructure to education.
More information on COVID-19's impact on U.S. casino industry workers and local communities is available here.
Source: americangaming.org
Caesars Merger with Eldorado Moving Forward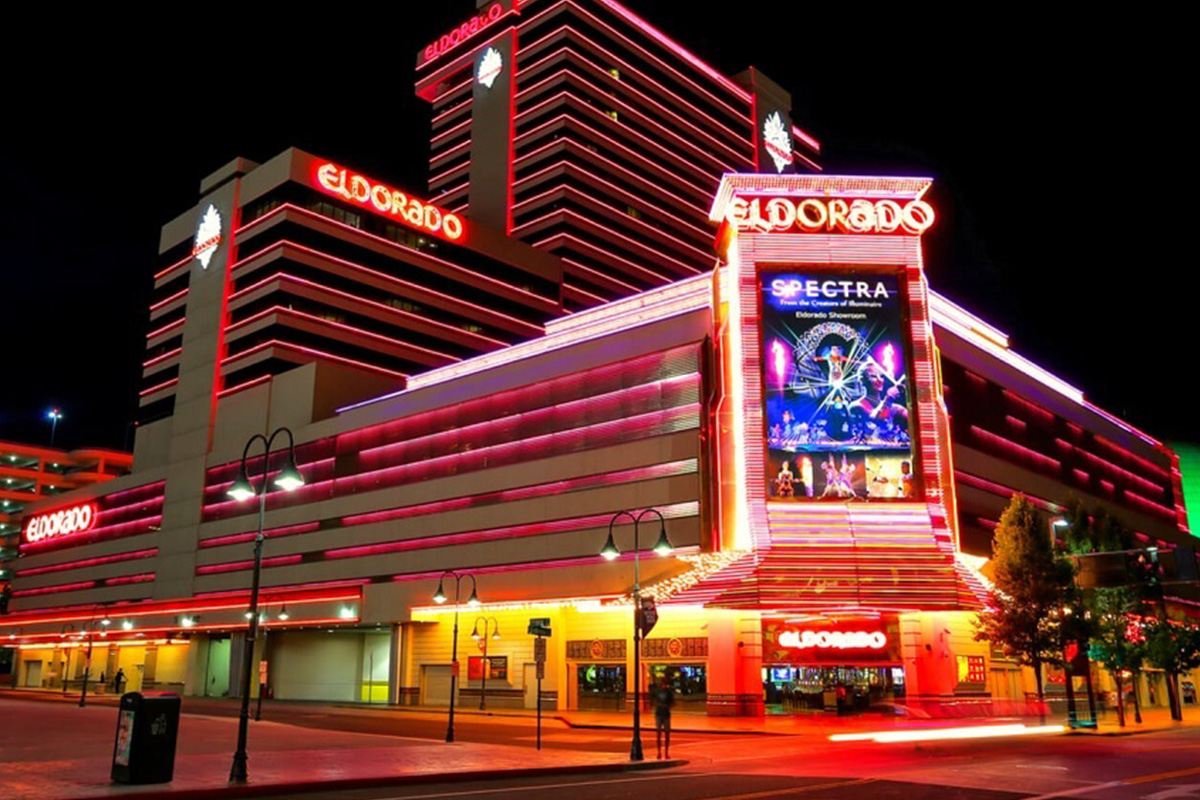 Reading Time:
< 1
minute
The Coronavirus outbreak has delayed the $17.3 billion deal between Caesars Entertainment and Eldorado Resorts, but the deal is moving forward. The anticipated closing of the $17.3 billion deal has been pushed from April to June.
The regulators in Indiana, New Jersey and Nevada still need to sign off on the deal but have postponed hearings. The merger also needs the approval of the Federal Trade Commission.
"The board is still investigating. The merger is going like any other merger. It's just going through the process, which includes a normal investigation," Nevada Gaming Commission Chair Tony Alamo said.
Eldorado and Caesars had anticipated closing in mid-April, but multiple sources said it now looks more like June. There has been widespread speculation that the Coronavirus pandemic will change the ways regulators view the debt associated with this deal. A highly placed source says both companies have the liquidity to last for well over a year.
Miami Residents and Businesses Oppose Measure by City Attorney Allowing Gambling in Edgewater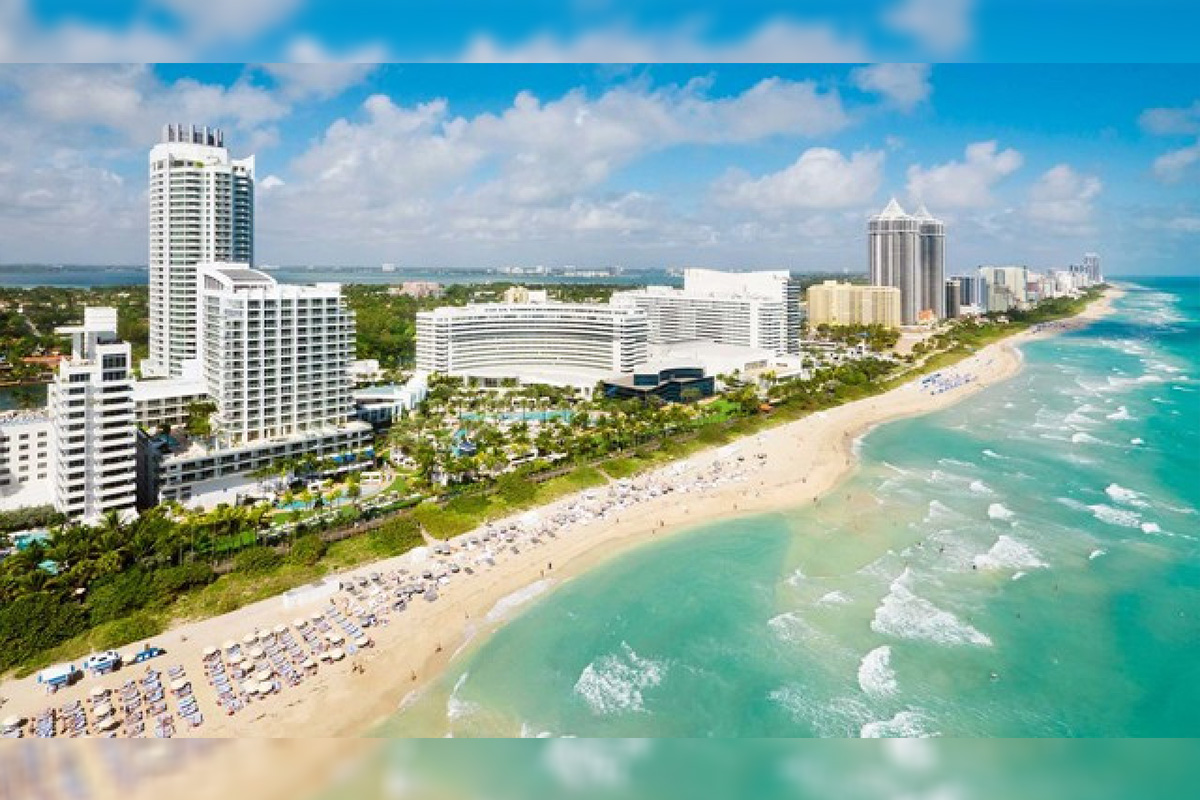 Reading Time:
2
minutes
Miami residents and businesses– including some founded by Norman Braman–have filed legal action against the back door deal between City officials and a local development group paving the way for casino gambling in Miami.
"The latest filing is a motion to intervene in the federal case in which a bogus lawsuit was 'settled' through a sweetheart deal and as an end around the zoning code. The City and West Flagler were on the same side leaving Miami citizens on the outside whose interests were otherwise trampled on by City officials," Norman Braman, who has opposed gambling and championed voter participation in Miami for over 30 years, said.
The motion filed by Braman and other Miami residents property owners seeking to make certain that the federal court does not enforce any "settlement" while the residents' state court lawsuit proceeds to invalidate the underlying interpretation of City code on which the federal "settlement" explicitly relies.
"We regret to be forced to file this motion to protect the right of all Miami residents to have a say as to whether Miami should allow gambling. But we have an obligation to preserve our rights. West Flagler's claimed right to have a jai alai fronton in Edgewater is a 2012 letter issued in secret and obtained without any notice or process. If the City of Miami is going to allow gambling–and I've long said it should not–then notice must be given to Miami's residents so that they can have a meaningful say and hold elected officials responsible," Norman Braman said.
"It's unfortunate that the City Attorney and West Flagler entered into this settlement approving a gambling facility in the midst of the ongoing health crisis. But the pandemic will not prevent Miami's citizens from protecting their quality of life or from ensuring the City's long-term prosperity. We will take those actions necessary to protect our rights, and we hope the City Attorney and West Flagler refrain from further action towards advancing a gambling facility while the public is focused on more important issues," Braman added.