Three Important Technology Trends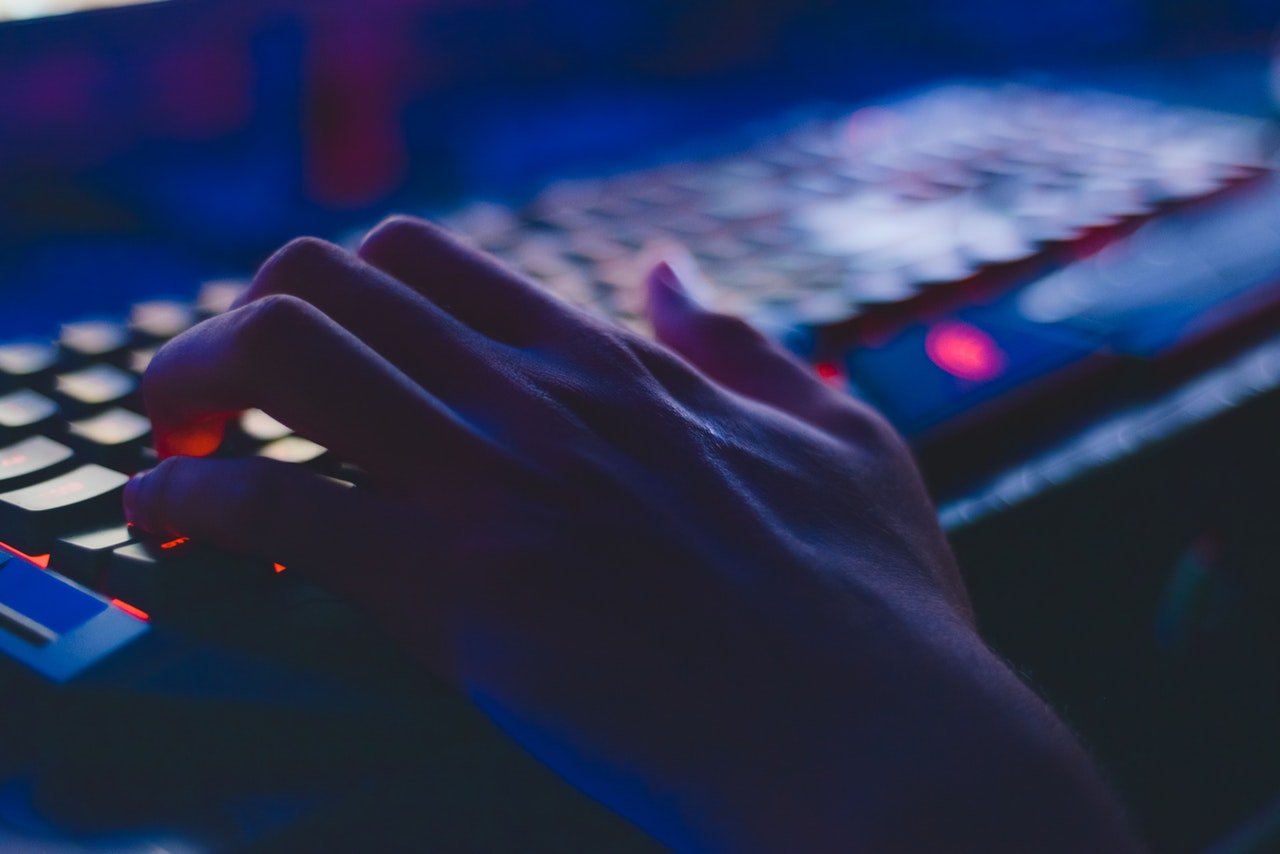 Reading Time:
2
minutes
It is good to take a good look at the trends in tech once a year. Because the developments are going very fast. Technology that was promising last year may now be obsolete. And what seemed hopeless a few months ago may now be possible in everyday life.  Change happens rapidly in the digital age. For example, in the past, we had to go to a physical smoke shop to buy bongs and vapes.  Now one can find a good online smoke shop that provides everything for us.  The same is true with banking, groceries.
Here we list three of the most important trends that we see for you:
Test automation: there is no room for manual testing
Do you want to speed up your time-to-market by releasing new functionalities at a fast pace? Then engineers build a so-called "continuous delivery pipeline". A deployment technique in which both the deployment of (cloud) infrastructure and software, as well as all necessary tests are automated. After all, manual operations give a higher chance of errors and frustrate lead times. Interesting and highly relevant are new developments for testing visual changes largely automatically. An example of this is Argus Eyes. This tool maps visual differences of two application versions early so that you can quickly assess whether changes are desired or not.
Internet Of Things: 25 billion connected devices in 2020
Wireless – low energy standards ensure that more and more devices are connected to the internet, the internet of everything. New applications are increasingly finding their way. For example, Ikea recently introduced a smart LED lamp based on the Zigbee wireless standard. We also see plenty of interesting developments on the network side. KPN recently launched LoRa (Long Range Low Power), a nationwide network for IoT applications. Sensors can exchange data via this network with extremely low power consumption. The downside of this is the limited amount of data, but that is not a major issue for IoT applications. These developments ensure that companies are better able to deliver value. Thanks to real-time sensor data and machine learning, for example, industries can optimize their maintenance processes.
But also closer to home we see IoT in home automation applications, integrations are becoming easier. For example, the Amazon Echo voice interface can now be connected to a multitude of devices. From your chair, for example, you can use your voice thermostat to control your smart thermostat or order a pizza. Moreover, thanks to IoT applications, companies can get to know their customers better and adjust their services accordingly.
With the IoT development, Ubiquitous Computing seems to be a step closer. Ubiquitous Computing is a scientific concept where computing is present everywhere, everyday devices and objects become "smart" and are able to communicate via the internet and users.
Virtual Reality / Augmented Reality: technology is becoming mainstream
Several Pokémon Go hotspots have been installed in the Kijkduin beach district in The Hague. The municipality of The Hague takes developer Niantic to court for the alleged nuisance caused by players of the mobile augmented reality game. A nice proof of the adoption and maturity of Augmented Reality, where overlays are projected over the visible (real) world. Thanks to Pokémon, AR has become mainstream. The technology is not particularly new: Layar was a precursor, but never really broke through. Inspired by the success of Pokémon, new applications will soon be released.
The development of technology is increasingly rapid and we do not know whether a time machine is impossible for several decades.
Lamborghini Enters eSports Arena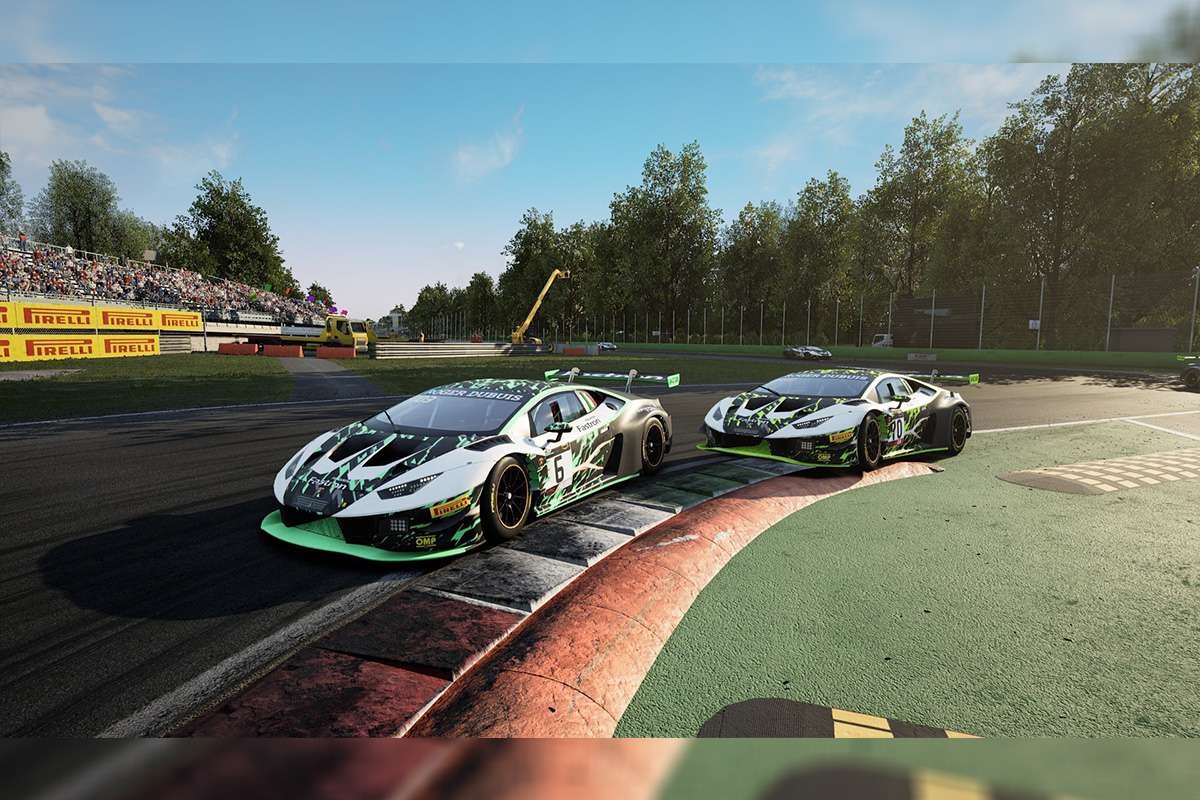 Reading Time:
2
minutes
Car manufacturer Lamborghini has entered the world of esports with The Real Race, a global esports competition open to Assetto Corsa Competizione players of all levels. Assetto Corsa Competizione is an extraordinary racing simulation game developed by Kunos Simulazioni.
The tournament started on 29 May with five qualifier weekends, before culminating in a live final at Lamborghini's headquarters in Sant'Agata Bolognese, Italy.
The Real Race will be Lamborghini's first official entry into eSports, delivering a new sim racing championship blending the real and virtual worlds of racing. Assetto Corsa Competizione was developed alongside car manufacturers and provides a dynamic platform for Lamborghini's latest racing series.
The top three players from the tournament's live finals will enjoy a three-day experience in Italy, the home of Lamborghini. Players will have a chance to train alongside Lamborghini Squadra Corse drivers and to drive a real Lamborghini race car at an internationally- renowned racetrack. The competition is open to all experience levels.
Five qualifier weeks take place from 29 May to 2 August. The top three players from the first and last qualifier weekend and top two players from the second, third and fourth weekend, will be whisked away by Lamborghini to the live final on 18 September, where the best drivers will be determined.
"Sim racing is one of the fastest growing sectors in eSports, with eSports increasingly important to younger generations. I also follow it closely! This is an opportunity for us to combine the excitement of virtual racing with the appeal of Lamborghini cars and our motorsports program. ESports creates an environment where race heroes and top drivers can be challenged by anyone. This encourages wider engagement with real-life racing, reflected by Lamborghini's investment in this new sports platform," Stefano Domenicali, Chairman and Chief Executive Officer of Automobili Lamborghini, said.
"I've paid close attention to the rise of eSports. Seeing the realism of racing games and how drivers are using racing simulators to practice, or professional eSports players going from simulation to the real thing, is just incredible. The Real Race is designed to portray realism and professionalism. Skills in sim racing are so transferable, which is why Lamborghini wants to give players an opportunity to test drive the real thing as part of the prize. There's nothing quite like getting behind the wheel of a Lamborghini," David Coulthard MBE, former Formula One racing driver, who will be the studio-based commentator for the live event, said.
UK Gambling Industry Reveals Safer Gambling Week 2020 Strategy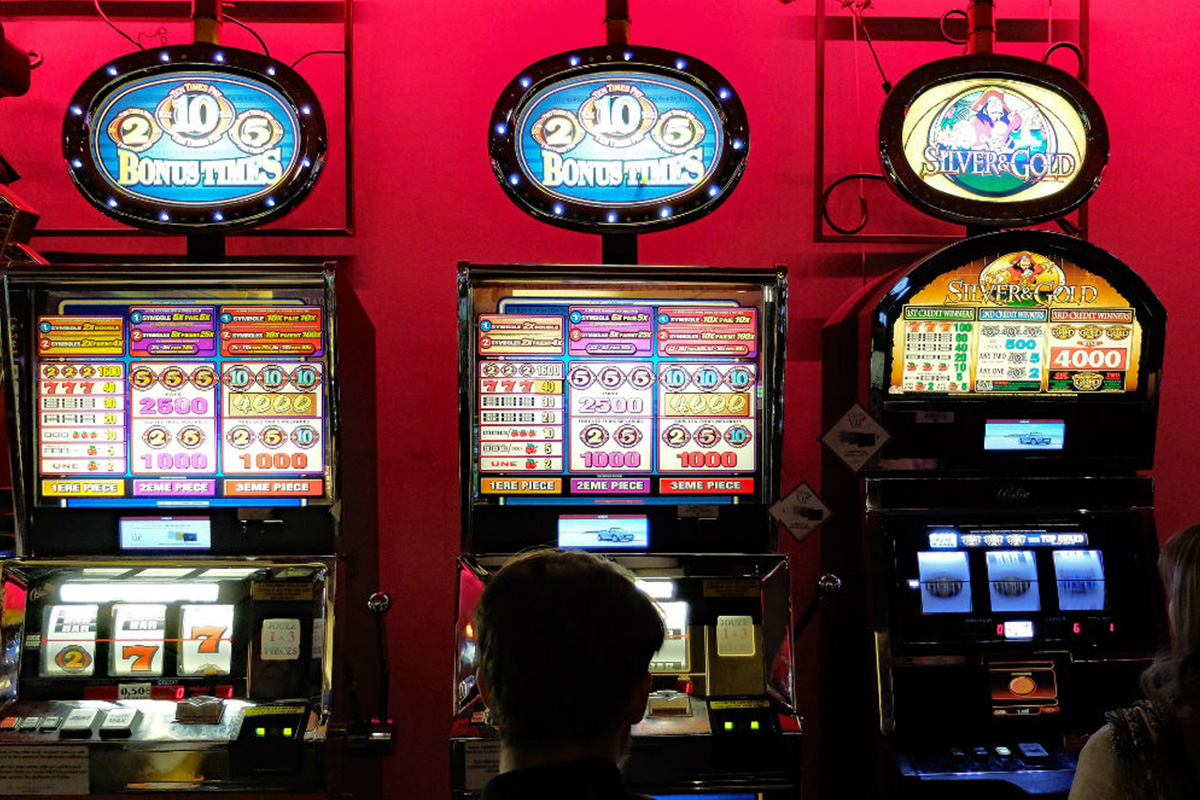 Reading Time:
2
minutes
The UK Gambling Industry, led by the Betting and Gaming Council (BGC), the Bingo Association (BA) and the British Amusement Catering Trade Association (bacta), has announced that Safer Gambling Week 2020 will take place from November 19 to November 25.
The annual campaign builds on the success of Responsible Gambling Week, which began in 2017 – the first campaign to unite all sectors of the gambling industry – and marks the successful growth and evolution of the on-going awareness and education campaign, participants and supporters of which now extend far beyond the gambling sector.
Operators promote responsible gambling 365 days of the year, but Safer Gambling Week creates the opportunity for all businesses and organisations to start a conversation about safer gambling not only with their customers, but also with their staff and in turn their friends and family.
Michael Dugher, Chief Executive, Betting and Gaming Council, said: "As the new body representing the betting and gaming industry, the BGC is committed to driving up standards and promoting safer gambling.
"Safer Gambling Week is a fantastic initiative which the BGC are proud to play a leading role in. This awareness campaign is now in its fourth year and it has achieved a significant increase in engagement at all levels on the tools and support available to customers.
"We achieved over 25 million impressions on social media in 2019, setting a new benchmark for the campaign, which demonstrates the breadth and reach of the campaign.
"Our members are determined to raise standards and as part of this year's campaign can point to significant changes that we have introduced, including new cooling-off periods on gaming machines, substantially increased funding for research, education and treatment; a 'whistle to whistle' ban on advertising during sport; new ID and age-verification checks and a ban on betting with credit cards.
"And during the covid-19 outbreak, we have published a 10-pledge action plan to promote safer gambling, while our members also voluntarily agreed to remove TV and radio gaming advertising, replacing their slots with safer gambling messages or donating them to charity.
"As businesses emerge from lockdown, I'm looking forward to this year's Safer Gambling Week being a tremendous success."
"Safer Gambling Week allows bacta members to highlight their year-long commitment to safer gambling, the safer gambling tools available to customers and the quality of the staff that engage with our customers on a daily basis," John White, Chief Executive of bacta, said.
New Report Says Lithuanian Online Casinos, Bookmakers and Offline Venues are at Risk of Money Laundering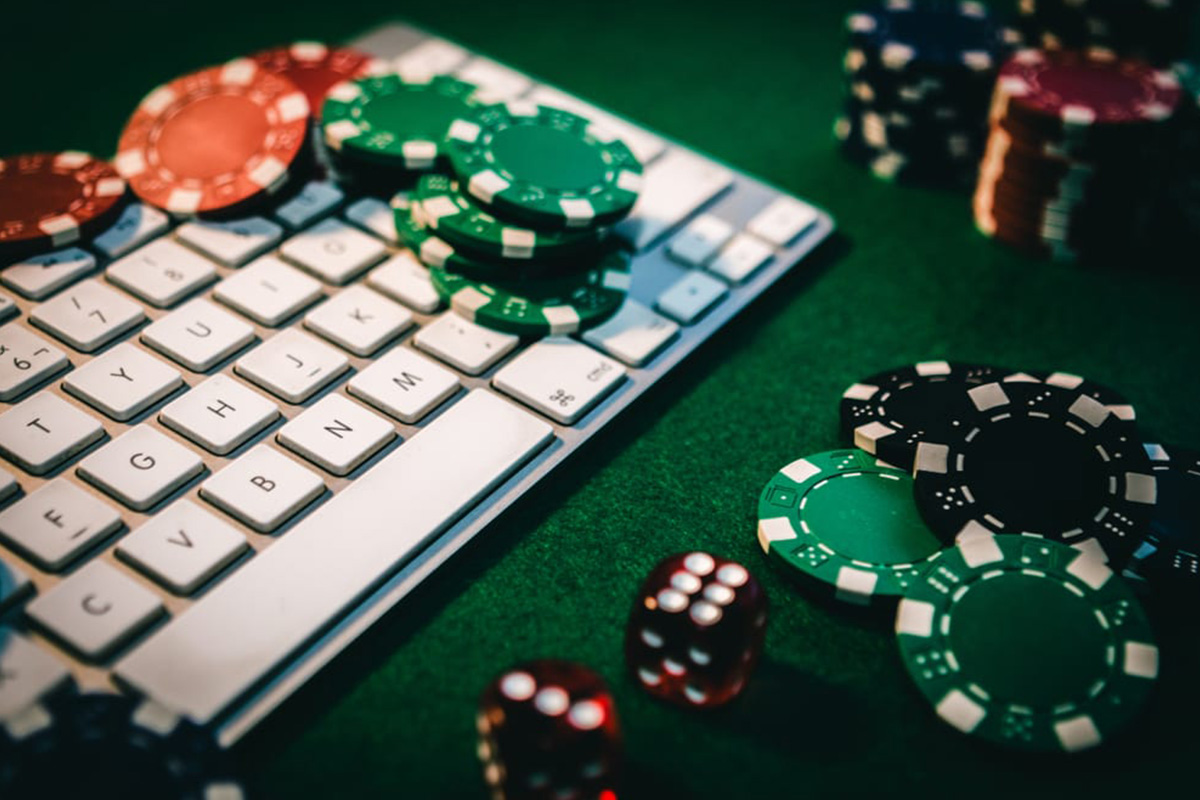 Reading Time:
< 1
minute
A new report by the analysts revealed that Lithuanian online casinos, bookmakers and offline venues are at the risk of money laundering.
According to analysts, the risk of money laundering for land-based casinos in Lithuania on a scale of 1 to 4 is estimated at 4, for lotteries – at 2, and for the online gaming, slot machine simulators, online betting – at 3.
The casino sector is at risk because its operations are based on a significant amount of cash flows that are attractive to organised crime groups, politically significant persons and people arriving from high-risk countries for money laundering, the report says.
The online gambling industry is attractive to criminals due to the high volume and fast execution of transactions, as well as low identification requirements, which allows them to easily convert illegal funds into legitimate gambling earning.
The report also indicates that the gambling supervisory authority in the country is not sufficiently prepared to deal with the threat of money laundering in casinos.
"The number of investigations conducted by supervisors during 2016-2018 is insufficient and not proportional to risk. This may be due to a lack of human resources in the department, in which three employees devote only 15% of their time to supervision of money laundering issues."
The report proposes casinos, slot machines and bookmakers to introduce debit cards to easily track the transactions, set limits on cash deposits, use customer cards to control gaming activity, and conduct checks in the style of a "mystery shopper" by the supervisor.