Parimatch drives eSports engagement through video content and fan forum strategy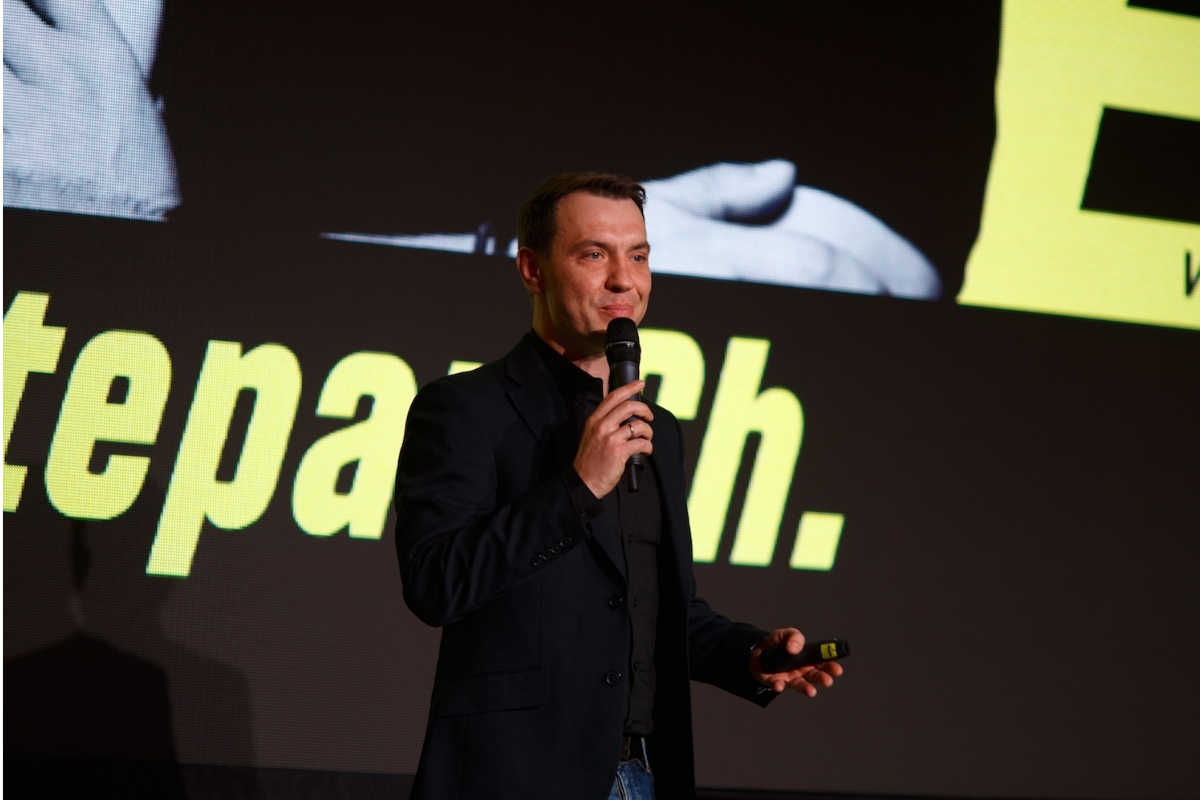 Reading Time:
3
minutes
Currently, eSports is the most dynamically developing sport in the world and as the surplus of digital platforms increases, eSports fans can be overwhelmed with content, whether it is generated by influencers, sports media outlets or eSports leagues themselves. As one of the first betting providers to identify the opportunity to bet on cybersport events, Parimatch continues to blaze a trail in customer engagement with its latest consolidated approach and according to Stepan Shulga, Head of eSports at the leading international betting company, that's just the tip of the iceberg.
Where do you see the next big wins in terms of keeping fans loyal and how do you balance up creating engaging content with driving revenue?
With so many digital platforms from so many groups it is important to produce the most engaging and varied content possible – and for us, at the moment, this is video.  However, moving forward, we are looking how we can offer more interactive content and help support deeper engagement with the customers. We believe that there is a lot that we can learn from the popularity of forums with eSport gamers.
With regards to eSports, you're making waves with your Virtus.Pro partnership, can you discuss Parimatch's investment strategy in eSports?
Our entire business strategy is unified by one ultimate aim – to connect our customers with both mainstream and niche sports through the best quality betting products. For that reason, we do not have a separate business or investment strategy for eSports; our approach is to ensure first and foremost that our customers experience an excellent online service.
eSports is one of the fastest growing sports in the world, and we were among the first betting providers to identify the opportunity to bet on cybersport events. As a market leader in this regard, we know the field well, and what eSports fans are most interested in.  We also work to ensure our brand resonates with millennial audiences, who follow eSports most closely. Our partnerships with Virtus.Pro, one of the most established international eSports organisations, and some of the most popular and high-quality video games, such as DOTA2, exemplify this strategy.
eSports is still seen as a relatively new phenomenon to mainstream audiences, what's the key to interacting with current fans whilst targeting new customers to the sector?
There is no magic key – but in order to engage current fans it is important to closely follow and analyse the eSports market to anticipate emerging trends. We work with eSports experts and specialists, and they help us identify audience patterns and create insights. This is a continuous and systematic process and ensures we stay ahead of the curve, and therefore maintain customer loyalty.
For targeting new customers, we first conduct market research to understand who this audience might be. Understanding the customer has to be the first stage in the process, before identifying channels and content. In the digital age, social media is more important than ever for reaching new potential customers – and it is important to cut through with strong brand personality. We recently underwent a bold rebrand, which helped us to stand out from the crowd.
The younger millennial market is a key focus for eSports in the US, Asia, Africa and beyond, how is your team targeting this segment of players responsibly?
At Parimatch, we believe betting companies are accountable for customer welfare, and therefore champion responsible gambling principles. We have introduced measures in the business to ensure all customers are protected, through 24/7 customer support, collaborating with responsible gambling organizations, limitations on betting accounts, and sharing information on the dangers of gambling addiction on Parimatch owned channels.
eSports wagering seems to be a key focus for the sector at this time, where do you see the possibilities and issues ahead for bookmakers?
The window of opportunity, as it may seem to many, is not opening now, it is fully opened, and it may soon be closing. The key opportunity is learning. We learn to meet the interests of a young audience, including through eSports. Theories are tested within one day; the response of the audience comes at an incredible speed. There are plenty of difficulties in this market for bookmakers, the most important thing to understand is respect for customer choice. We often underestimate the power of gamers' loyalty to their entertainment. We believe gaming to be something irrational, teenage. This is the main difficulty, if you do not treat them like others — if you don't give them enough attention, you will lose the game.
From a sector perspective, the lack of uniformity and established rules and federations for eSports, as in traditional sports, makes it difficult to plan and predict. The lack of adequate expertise and experience of managers in eSports is also a significant problem.
The StarLadder Berlin Major 2019 Championship Starts in Less Than 10 Days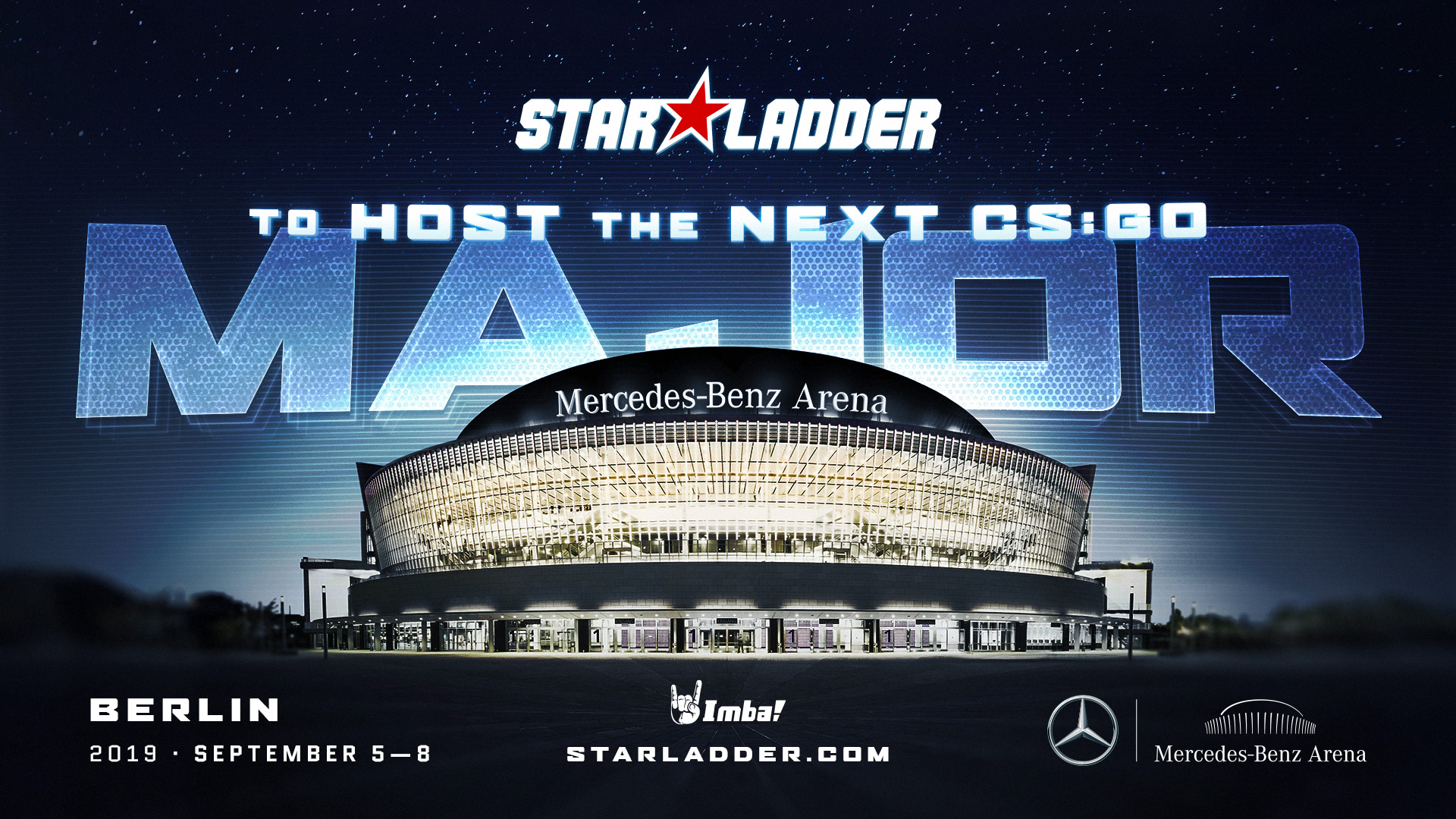 Reading Time:
4
minutes
There are a plethora of annual events that every eSports fan eagerly anticipates, and we are sure that you are familiar with the majority of them. In case you still haven't heard about this one, we are here to bring the news! Something big is coming your way in just 10 days, and it's beyond exciting!
Brace yourselves, for the StarLadder Berlin Major 2019 championship which starts on August 23rd! One of the biggest CS:GO championships is bound to make gamers and eSports fans waiting to place their bets, put everything else aside, and enjoy the event!
The Prize Pool
The StarLadder Berlin Major 2019 championship winner is looking at half a million dollars in prize money, out of a purse of $1M total! You can bet that all teams would be extremely motivated to defeat the competition! Better yet, you can place your actual bets, but in order to do it the right way, you should probably get familiar with the favorites this year.
The StarLadder Berlin Major Teams
When it comes to the teams, taking part in this championship, we have to start by presenting the ones that managed to qualify for a Major event for the first time! All five new teams would stop at nothing to perform better than their rivals, regardless of the strong competition. Of course, opinions on these teams' chances to win vary, but there are many moments in history when teams with fewer chances have turned the tables on everyone against all odds. This is one of the best things about eSports in general, and we're likely to see some quality action and odds-defying feats!
CR4ZY, Syman Gaming, INTZ, DreamEaters, and forZe were all able to qualify for the StarLadder Berlin Major 2019 championship, which means that we get to witness more action than usual! Betting will be unusually exciting as well.
The Underdogs
CR4ZY was formerly known as Valiance & Co. and almost all of the players in its current composition are from Serbia and Bosnia and Herzegovina. However, the organization is officially under the German flag. The team has quite a history and they can brag with a lot of 1st places in different events and tournaments since 2017 when they began competing in CS:GO tournaments.
The Counter-Strike team at the Brazilian INTZ eSports will compete at StarLadder Berlin Major 2019 as well. The Brazilian organization has been around since 2015, and most eSports fans are probably familiar with their participation in numerous other championships like DOTA 2, FIFA, League of Legends, etc., but CR4ZY still has a better chance to win, according to multiple opinions on this topic. Needless to say, everything could change during the event, but this is what makes it interesting, right?
Syman Gaming is an organization based in Russia, but most of the players come from Kazakhstan and Azerbaijan. The team name has been known in the eSports world since 2017, and we expect them to show some skills, despite the fact that they are kind of underrated as well. There is nothing quite like a surprise turn of events!
The Russian organization called DreamEaters is mostly known for their participation in numerous Counter-Strike: Global Offensive and Rainbow Six tournaments, meaning that they might actually have a good chance to be on top of the other teams, but we are yet to see how they perform during this eSports event.
Last but not least: forZe is another Russian team whose history goes a couple of years back when it comes to CS:GO-related activities and events.
The Favorites
Needless to say, the championship favorites Astralis and Liquid would not give up without putting up a fight. These are probably the two most recognizable names among CS:GO fans, and there is a good reason for that. Liquid's winning spree in the past few months says a lot – they won most of the tournaments they took part in, both in the U.S and in Europe.
Bottom line is: if you have already decided to place some bets, prior to having fun while watching the epic matches, you definitely need to make a lot of decisions. This is considering that six new qualifiers are going to compete in the StarLadder Berlin Major 2019, and they are more or less equally matched, not to mention eager to stand against the favorites.
You can literally expect the unexpected here, which is the main source of excitement! We believe that all the fans keen on eSports betting feel the same way about the second Major championship this year. You simply can't miss your chance to do some CS:GO betting, and what better way to do so than doing it via BUFF.bet's outrights.
Keep your fingers crossed and enjoy the show! StarLadder Berlin Major 2019 is almost here.
-end-
About BUFF.bet:
BUFF.bet offers the entire range for a world-class betting brand and widest selection of eSports and crypto options for wagering, as well as sports, slot games, live casino, and virtual sports. Its modern design complying with web UI/UX trends gives a premium players' betting experience. Created with the mindset of a true eSports warrior, BUFF.bet is the perfect place for betting online using cryptocurrencies or fiat money. Discover more about it here: https://buff.bet/
About BUFFbet Affiliates:
Using the world's leading affiliate platform, we offer you to join the program and monetize your sports, eSports and casino traffic. Check the program here: https://buffaffiliates.com/
Start of the season in Dota 2: WePlay! will host Reshuffle Madness 2019 tournament with $50,000 at stake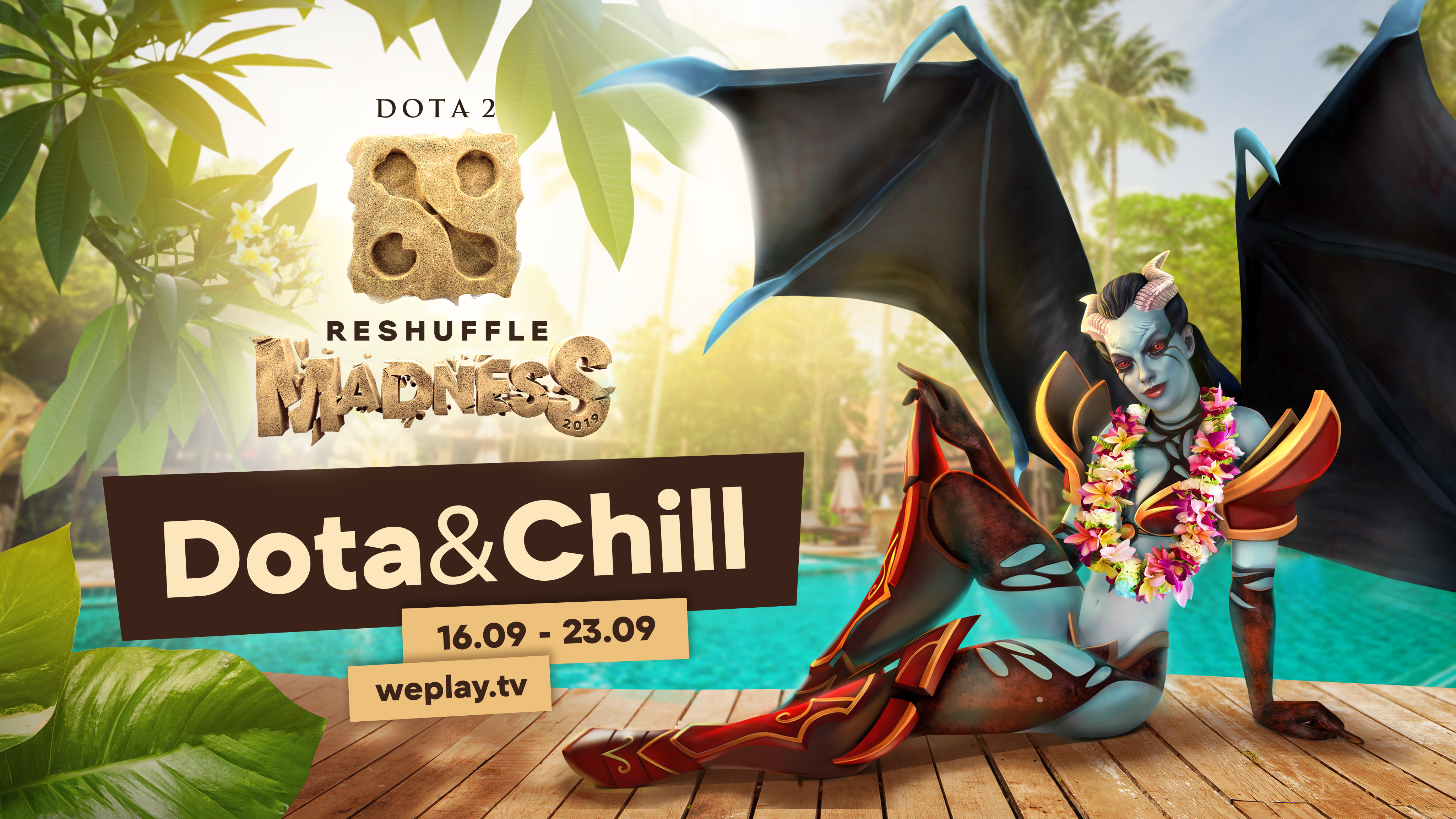 Reading Time:
2
minutes
The tournament is planned for September of 2019 and there will be open qualifiers and direct invites
The autumn reshuffles traditionally stir up audience's interest in new rosters and change of leaders in the regions. WePlay! Dota 2 Reshuffle Madness 2019 will be a great opportunity for everyone to see if the replacements actually made any effect or not. One of the first online tournaments of the season will let the teams train and try new strategies, and the viewers will be able to enjoy a thrilling esports show done in the special "esportainment" by WePlay!

Tournament dates 

WePlay! Dota 2 Reshuffle Madness 2019 will run September 6 to 23, 2019. The competition will take place in three stages: open qualifiers, group stage and playoffs:

Open qualifiers will start on September 6 and end on September 9: all participants will be split into four groups, with eight top teams advancing to the next stage. They'll be joined by eight teams directly invited by the organizer: the group stage matches will be played September 16 through 19. The final stage of the event, that has four more spots reserved for direct invitees, is planned for September 20-23.

Format

Open qualifiers will run with the Single Elimination system. All qualification matches will be played in best of 1 format, while the semifinals and finals – in best of 3. 

The group stage will have sixteen teams divided into four groups – these matches will utilize Double Elimination (GSL) format. That said, the lower bracket finals will be played in best of 3 format, with all the other matches played as best of 1. Two top teams from each group will advance into the playoffs.

Eight squads that will make their way into the playoffs from group stage will be joined by four invited teams. All matches of the final stage will be played in best of 3 format, and the grand-final running as a series of best of 5 (Single Elimination system).

Prize pool 

Total prize pool of the event is $50,000. Champion of Reshuffle Madness 2019 will take home the main prize of $30,000, with the runner-up getting $10,000. The teams who will place the 3rd-4th place will be given $5,000 each.

Details about the talent board and schedule of the tournament will be announced later. Find more information about the tournament at weplay.tv and in social media: ВКонтакте, Telegram, Twitter.

WePlay! Esports is the esportainment-company with the representative offices in Ukraine, Cyprus and the USA. The company is a part of TECHIIA holding and grows the businesses in Europe, China and the USA.

For the partnership and brand integration queries, email us at placeme@weplay.tv

#WePlay #ReshuffleMadness #WePlayDota2

Source: WePlay! Esports press office
SUPER LEAGUE GAMING PARTNERS WITH TENCENT GAMES TO BRING PUBG MOBILE AMATEUR ESPORTS TO U.S. PLAYERS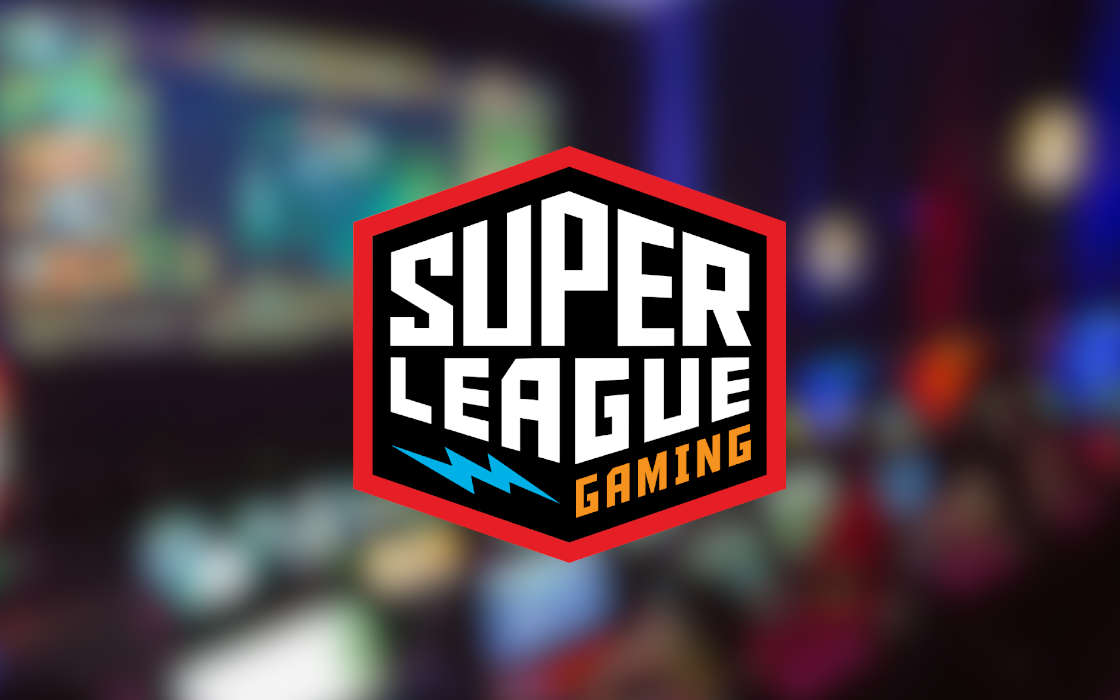 Reading Time:
3
minutes
Super League Will Provide Competitive Experiences to PUBG MOBILE Players in Local Communities Nationwide and Create New PUBG MOBILE Content Programming Across Social and Digital Platforms
Super League Gaming ("Super League" or the "Company") (NasdaqCM: SLGG), a leading community of gamers who connect through the Company's live, digital and social content brands and experiences, today announced a partnership with Tencent Games, the largest video game publisher in the world based in Shenzhen, China, to bring PUBG MOBILE content and experiences to gamers throughout the U.S. Super League will work with Tencent to build local and digital PUBG MOBILE communities through amateur leagues and competitions, live stream broadcasts, and original video-on-demand content. With a growing audience across digital and social platforms, Super League will apply its proven formula to PUBG MOBILE of celebrating everyday players based on their gameplay achievements and diverse personal stories.
"PUBG MOBILE fits perfectly within Super League's expanding offerings for the more than 100 million enthusiastic gamers across the country," said Super League's CEO Ann Hand. "It delivers on every level with fun gameplay, competitive intensity and a passionate player base. We could not be more excited to launch this program with Tencent across our nationwide venue network, SuperLeagueTV and our recently acquired Framerate social video network."
PUBG MOBILE is one of the top mobile games in the world with more than 400 million downloads and 50 million daily users, and is one of Tencent Game's most successful mobile franchises. Super League's new PUBG MOBILE experiences will include local, social gameplay nights, as well as a "City Champs" league. City Champs is Super League's premium competitive franchise, creating a powerful bond between gamers as they battle together on behalf of their hometown and compete for city pride. The new experiences are expected to begin rolling out in September of this year.
"Tencent Games is thrilled to work with Super League and bring amateur PUBG MOBILE esports to the U.S.," said Tencent Games' Neo Liu, Head of North American Publishing, "The live, local gamer communities that Super League develops, and the personally engaging content produced and distributed through their digital and social channels will delight PUBG MOBILE players and help drive ongoing growth of the game."
About Super League Gaming
Super League Gaming, Inc. (NasdaqCM: SLGG) is a leading esports community and content platform for competitive, everyday gamers, fans and friends of all ages and skill levels. With a focus on positive and inclusive gameplay, Super League enables players to experience their sport like the pros while also developing sportsmanship, communication and team-building skills. Powered by a proprietary technology platform, Super League operates physical and digital experiences in partnership with publishers of top-tier games. Local movie theatres, PC cafes, restaurant and entertainment venues are transformed into esports arenas where gamers compete, socialize, spectate and celebrate the amateur esports lifestyle. Super League's platform offers unique amateur esports experiences that not only ratchet up the competition for avid gamers, but also attract audiences with elite amateur broadcasts that transform physical venues as well as fuel SuperLeagueTV's Twitch and YouTube channels.
About Tencent Games
Tencent Games is the leading global platform for game development, publishing and operation, as well as operator of the largest online games community in China. The company is dedicated to offering high-quality interactive entertainment experiences for all players across the globe. It currently offers more than 140 self-developed and licensed games in more than 200 countries and regions, providing hundreds of millions of users with cross-platform interactive entertainment experiences. Honor of Kings, PUBG MOBILE and League of Legends among others are some of Tencent Games' most popular titles around the world.
About PUBG MOBILE
PUBG MOBILE is based on PLAYERUNKNOWN'S BATTLEGROUNDS, the phenomenon that took the world of interactive entertainment by storm in 2017. Up to 100 players parachute onto a remote island to battle in a winner-takes-all showdown. Players must locate and scavenge their own weapons, vehicles and supplies, and defeat every player in a visually and tactically rich battleground that forces players into a shrinking play zone.
PUBG MOBILE is available to download for free on the App Store and Google Play.