LeoVegas AB: Quarterly report 1 april – 30 june 2019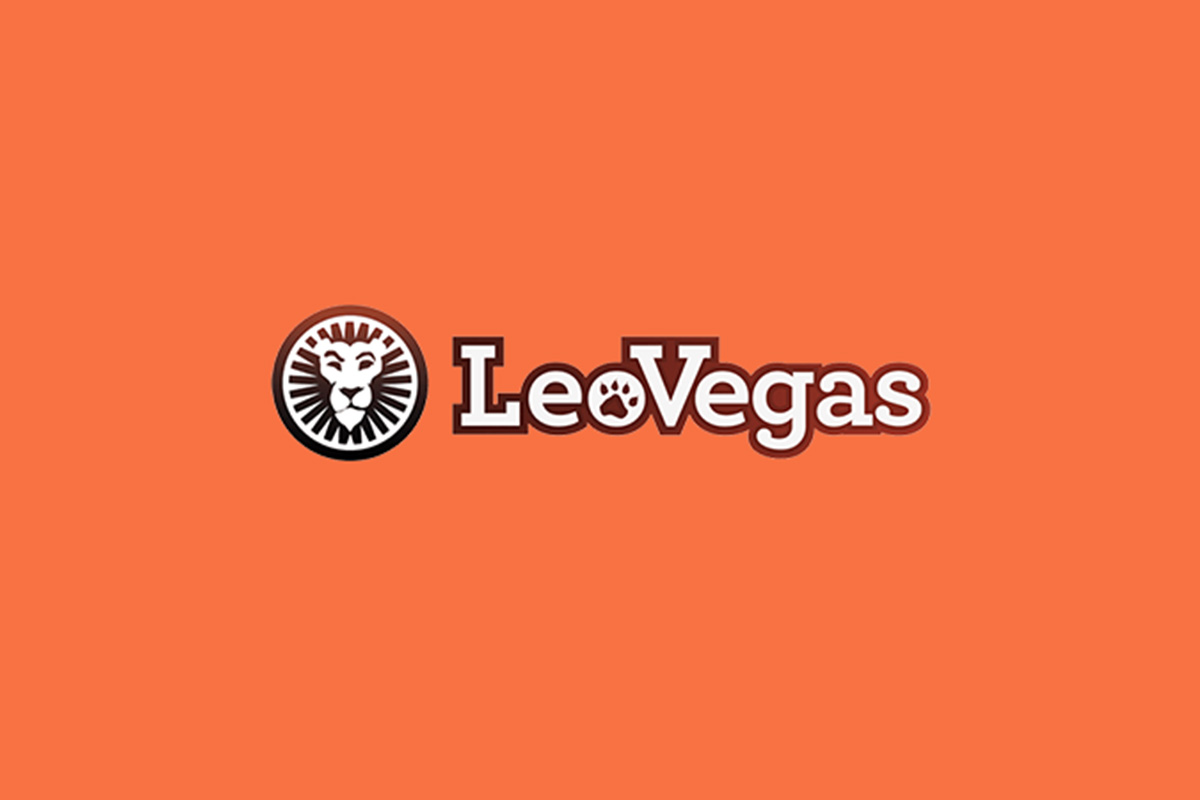 Reading Time:
4
minutes
"LeoVegas is delivering good growth with high profitability in a difficult-to-navigate environment. Q2 2019 was our best quarter ever, and we continue to take market shares." – Gustaf Hagman, VD och koncernchef
Second quarter 2019: 1 april–30 june 2019[1]
 Revenue increased organically by 8% to EUR 94.4 m (87.4).
 EBITDA was EUR 15.1 m (15.0), corresponding to an EBITDA margin of 16.0% (17.2%).
 The number of depositing customers was 334,961 (309,987), an increase of 8%.
 The number of returning depositing customers was 196,203 (175,500), an increase of 12%.
 Earnings per share were EUR 0.07 (0.07) before and after dilution.
Events during the quarter
 LeoVegas was granted a gaming licence in Spain. Two weeks after the licence was granted, LeoVegas was launched in Spain.
 LeoVegas' technological infrastructure was migrated to Google Cloud.
 A number of product innovations were launched, including improved search functions, multiplay on mobile devices and exclusive games.
Events after the end of the quarter
 Preliminary revenue of EUR 29.7 m (27.1) in July, representing growth of 9%.
 LeoVegas has opted to not apply for a gaming licence in the recently re-regulated Swiss market. Switzerland accounted for EUR 2.2 m of revenue during the second quarter.
 Dersim Sylwan recruited as new Chief Marketing Officer and will assume his position by 1 January 2020 at the latest.
 Louise Nylén leaving as deputy CEO. Her role will not be replaced.
 Notice of Extraordinary General Meeting on August 28 regarding incentive program. The notice is posted on the company's website.
Comment from Gustaf Hagman – Group CEO
First half of 2019
During the first half of 2019 we generated good underlying growth and profitability despite a difficult-to-navigate external environment in several of our largest markets.
Second quarter results
Revenue during the second quarter amounted to EUR 94.4 m (87.4), an increase of 8%. Organic growth in local currencies was 8%. Growth was favourable during the period in most of our markets. However, the UK continued to be challenging. Excluding the UK, organic growth was 26%. At the same time, in Sweden we have found a new base to grow from following regulation of the market, and our revenue developed in a positive direction month-on-month during the quarter.
Compared with a year ago, LeoVegas has a more balanced geographic revenue mix. This means that we are not as sensitive to challenges that may arise in a specific market, which in turn means that we have lower business risk in the Group.
EBITDA totalled EUR 15.1 m (15.0) during the second quarter, corresponding to an EBITDA margin of 16.0% (17.2%). Greater focus on efficiency and cost control has had the intended effect, and we continue to review our external agreements and optimise our own organisation. This work is helping to create necessary economies of scale and is countering the effect of that we are paying more gambling taxes. As previously communicated, our marketing investments also decreased compared with the first quarter of the year. A contributing factor to this is more restrained marketing in Sweden during the quarter. In addition, the postponement of a few campaigns from the second to the third quarter has affected costs and contributed to operating profit, which will have a reverse effect during the third quarter.
To further benefit from the expertise that has been added through acquisitions and be more efficient, we have restructured the country organisations for the UK and Italy. We have moved country-specific functions into our central teams and eliminated roles that have become redundant as a result of acquisitions. This is one of many initiatives we have taken to increase efficiency and optimisation within the Group.
Sweden
Sweden has now been a regulated market for more than six months, and the development is beginning to indicate what kind of market we will have over the long term. We are satisfied with our performance in Sweden and believe that we are taking market shares. LeoVegas is today the single largest casino brand in Sweden. Our focus on product and customer experience, our knowledge about regulated markets and our strong brand position contribute to the positive development. On top of this, the launches of GoGoCasino and Pixel.bet have been successful, and the brands are appreciated by our Swedish customers.
As a large and long-term player both in Sweden and globally, we at LeoVegas want to participate in changing the perception of the industry. There is a strong need today to educate and inform the general public, opinion-shapers and politicians about our industry, what we stand for and the work we are doing – not least in responsible gaming and sustainability. This is important for ensuring that we work together to secure that the new regulation is a success with high participation in the licence system, i.e. that there is a high level of channelization, and with extensive consumer protections.
Expansion
Only two weeks after we received our licence in Spain, we went live as the first newly licensed operator. This shows the strength and speed of LeoVegas and further demonstrates that our experience from regulated markets benefits us. Spain is a step in our continued expansion, and we have also recently carried out launches in other Spanish-speaking countries, such as Chile and Peru, as well as in Brazil.
Technology
During the quarter we migrated our technology to Google Cloud. The move will allow us to better scale our technical infrastructure environment without having to invest in hardware. Within the product innovation area, we have, among other things, launched improved search functionality, multiplay on mobile devices and new, exclusive casino games for LeoVegas customers.
Financial targets
We reiterate our ambitious financial targets to achieve EUR 600 m in revenue and EBITDA of EUR 100 m by 2021. We want to clarify that the targets are based primarily on organic growth, but also include revenue from potential future acquisitions.
Comments on the third quarter
Revenue for the month of July was EUR 29.7 m (27.1), representing growth of 9%.
LeoVegas has opted to not apply for a licence in the recently re-regulated Swiss market, and as a result we are no longer accepting business in that market. Switzerland accounted for EUR 2.2 m in revenue during the second quarter.
Our current assessment is that the Group's marketing costs will increase during the third quarter compared with the second quarter, both in relation to revenue and in absolute figures.
Final words
We have once again presented a quarter with organic growth combined with good profitability. The investments made in 2018 and efficiency improvement work carried out thus far in 2019 are beginning to generate returns in the form of greater scalability of operations. Despite this, we are not content and are working continually to be even better. The external market environment in several key markets is currently more turbulent and difficult to predict than previously, which is creating new challenges and requirements, but at the same time it is presenting major opportunities for us to grow and take market shares. We continue to focus on becoming the global casino company number 1 – we are King of Casino!
Sports Betting and Online Casino Operator Betzest goes live with RedRake Gaming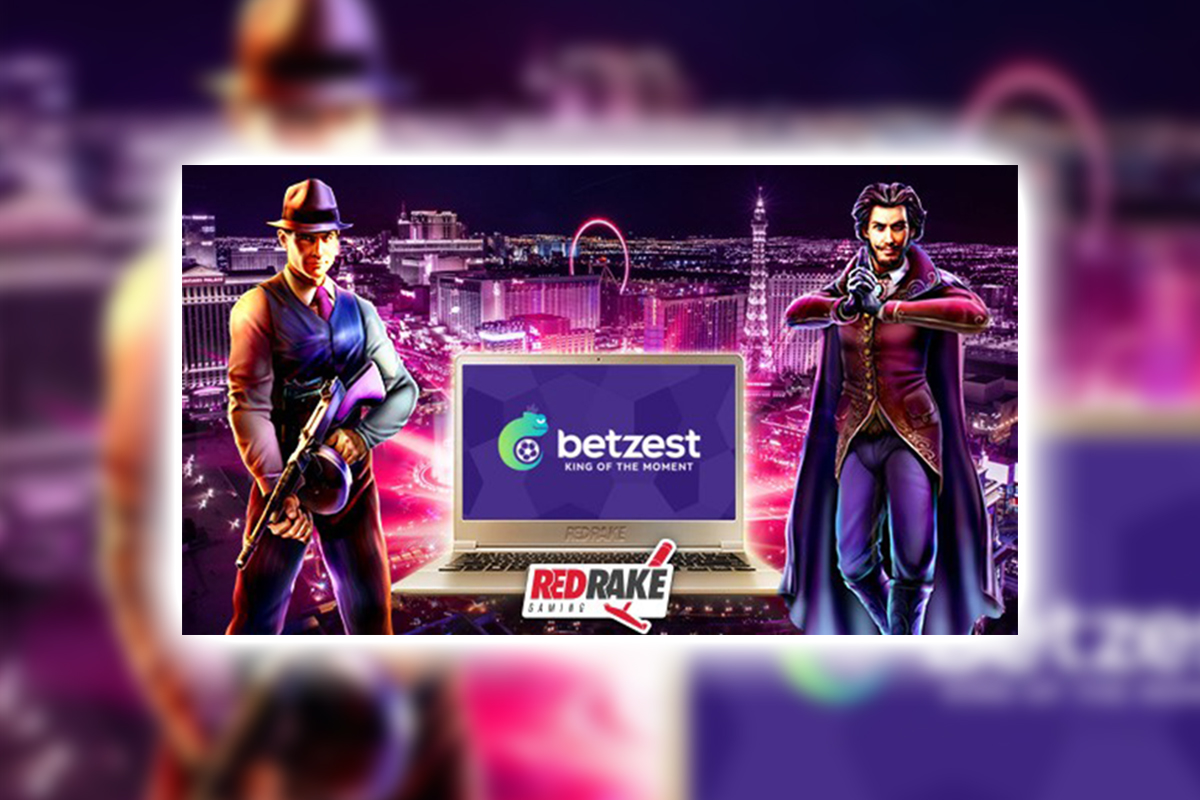 Reading Time:
2
minutes
Online Casino Betzest released the full suite of RedRake online gaming content into their portfolio.
Betzest increases their offering in a new partnership with RedRake which will give their players the opportunity to access to RedRake full range of online slots and jackpots.
The online casino and sports betting operator Betzest, is experiencing massive growth since its launch in 2018 and increased its portfolio to over 1400 online slots.
Marius Filip, Founder/CMO at Betzest, said: "We're thrilled to have gone live with RedRake, and continue our revenue growth with innovative games from many of the industry's leading game studios. Betzest has gone from strength to strength in the last 11 months, as we continue to sign up and launch more top casino providers. Stay tuned as we have a few exciting things coming up in the next period of time."
Nick Barr, Managing Director at Red Rake Gaming, said: "We are delighted to have been selected as the next casino provider in Betzest's roadmap. We are very encouraged by the results we have seen coming from the Betzest players and confident this will continue to grow as we release our newest games in the portfolio. Red Rake Gaming and Betzest have the same goals, to provide players with the best gaming experience, so we could not be happier working with the Betzest team."
About Betzest
Betzest is an online sportsbook and casino company offering sports betting and casino type games. Betzest also offers Live Betting, Live Casino and Virtual Sports services. Today Betzest has more than 50 employees across four offices all committed to delivering amazing player experiences on each of their verticals, partnering with top providers of only the highest quality.
About Red Rake Gaming
Red Rake Gaming, an online casino provider, offers a wide and varied portfolio of top-performing games across various markets including Belgium, Italy, Spain, Portugal, Romania, Malta and the UK. As a boutique provider to the iGaming industry, we pride ourselves on working closely with our partners to drive their revenues through our high-quality game production, exclusive promotions and flexibility to accommodate their individual needs. Coming from a strong social background, Red Rake Gaming content has already been proven in the social casino space, with all the success from social applied to our real money gaming. Since its inception, Red Rake Gaming has experienced significant growth, and demand for featuring rich games continues to strengthen. With over 30 top-performing slots, video bingo's, video poker and table games, Red Rake Gaming has games to meet all operators' requirements.
For more information on industry-leading content, please visit: www.redrakegaming.com
1ClickGames figured how to replace human labour with innovative ATM and POS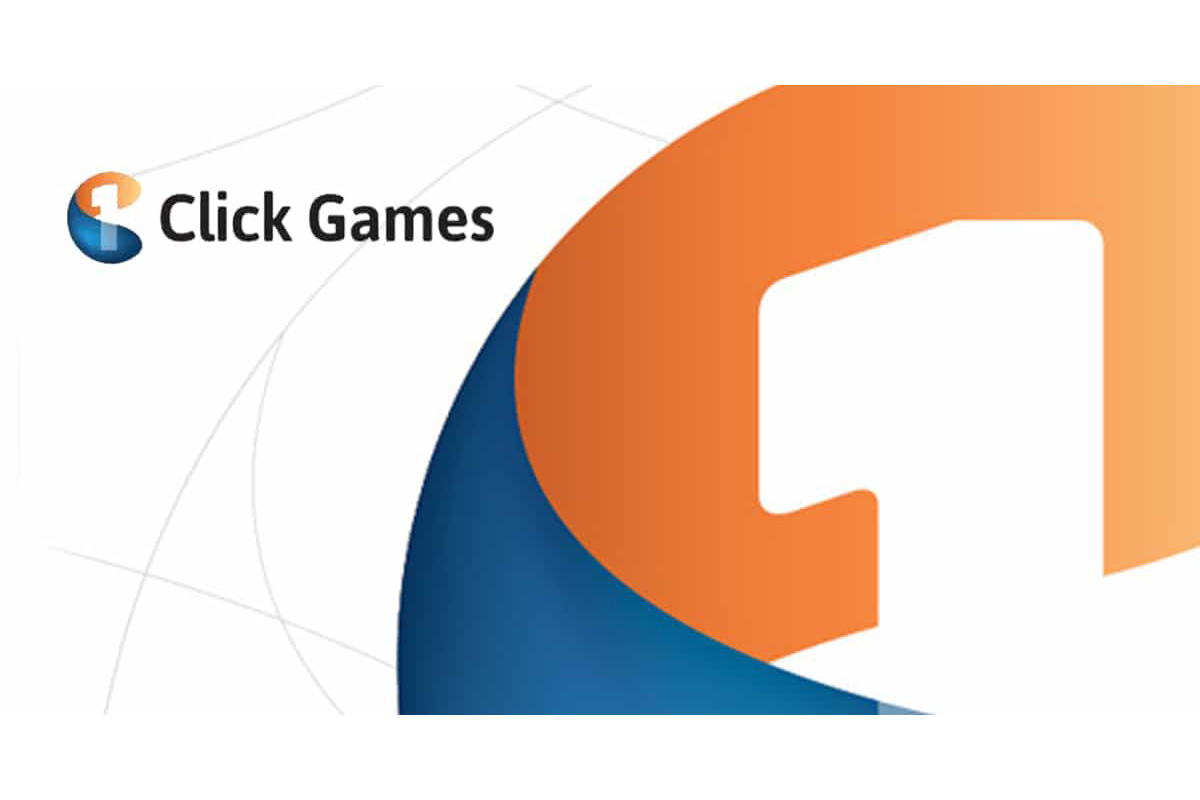 Reading Time:
1
minute
1ClickGames has created a business solution that will satisfy both clients and customer needs. The main goal of each gaming business whether land-based or online is to reduce costs and make most processes automated. Less human labor, more machine, this is the credo of 1ClickGames innovational products for retail business.
1ClickGames is happy to announce the updated mobile POS terminal and Interactive Lottery Terminal/ATM.   Mobile POS (point of sale) – is an Android-based retailer terminal, which can operate anytime and anywhere, and is loaded with all the necessary cashier functions. The device has a touch screen, printing module, and a new Android system. Terminal supports a full range of lottery games and sports bets; which all can be adapted to the market you operate in to satisfy your customers' needs.
The Interactive Lottery Terminal/ATM is a self-services machine, that provides multiple intuitive modern technologies to significantly increase engagement with a customer. It provides cashless payments, lottery ticket purchase, payout of winning ticket or exchange. The ATM is available in English, Spanish, German, French, Italian and additional languages.
Maxim Terehovich, 1ClickGames CEO: Technology does not stand still and we keep pace with the times. We constantly monitor customer needs, problems or desires, creating products that will start working from the first-time client will turn it on. Our company understands the importance of making gaming portative, providing services in the regions with bad infrastructure or low internet accessibility. The POS and ATM are great solutions for companies that want to automate some of their selling processes and reduce expenses on employees.
Losers and Winners of Online Gambling in China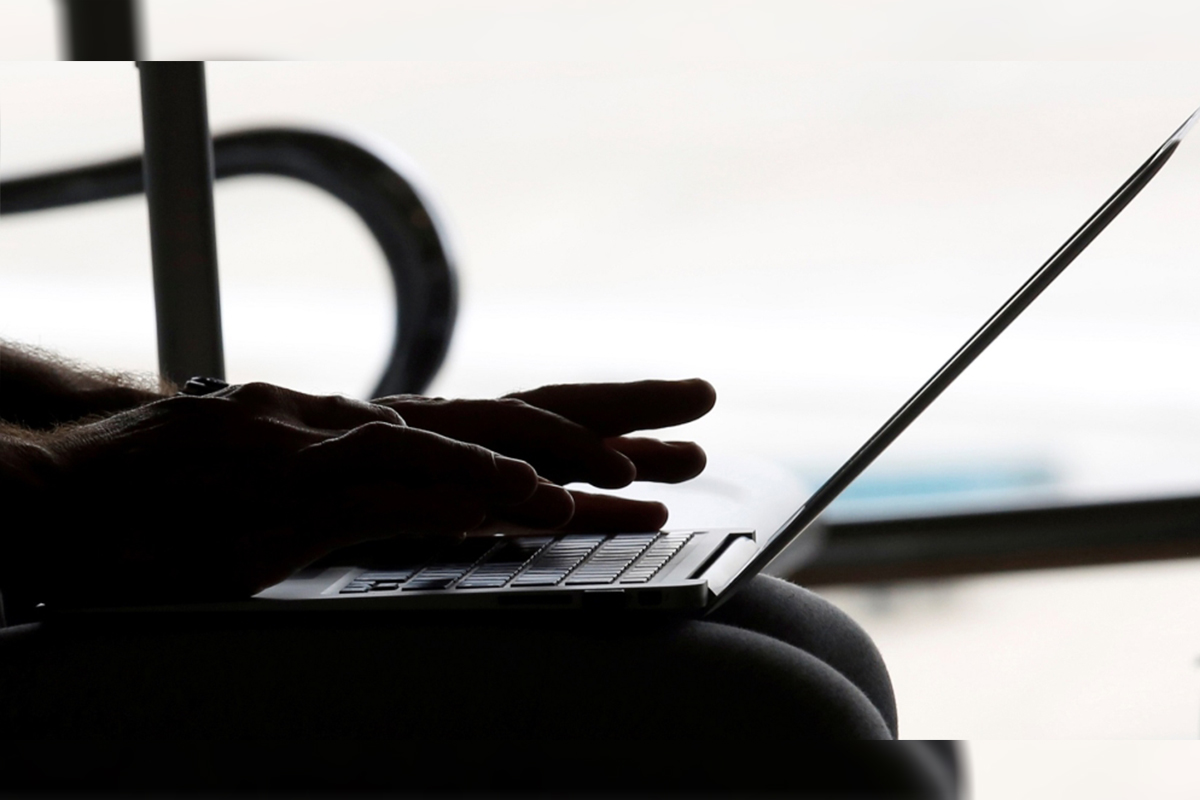 Reading Time:
1
minute
Countless ordinary Chinese people, driven by greed and ignorance, have fallen into online gambling like the moths flying towards the fire.
In 2018, Chinese handset maker Gionee was forced into bankruptcy liquidation. The reason was that Liu Lirong, the owner of Gionee, gambled and lost more than 1 billion Chinese yuan in Saipan Island, leading to a shortage of operating capital and final bankruptcy.
Traditional Confucianism holds that gambling means greed and depravity. Many Chinese literary works and academic studies have portrayed Chinese gamblers and many people think that Chinese people are fond of gambling.
Before the rise of online gambling in many countries, China's neighbouring countries once set up casinos in border areas with China to attract Chinese tourists and gamblers. Gambling-related criminal cases caused a lot of trouble for the Chinese government. Under pressure from the Chinese government, casinos in many border areas had been shut down.
The rise of online gambling has changed the story. Gaming companies have been able to spread their tentacles into every corner of China with the help of internet.
The reason why the gaming companies in the Philippines employ a large number of Chinese employees is that all of the Chinese employees can speak Chinese and most of the customers they serve are Chinese citizens.