Slow and steady wins the race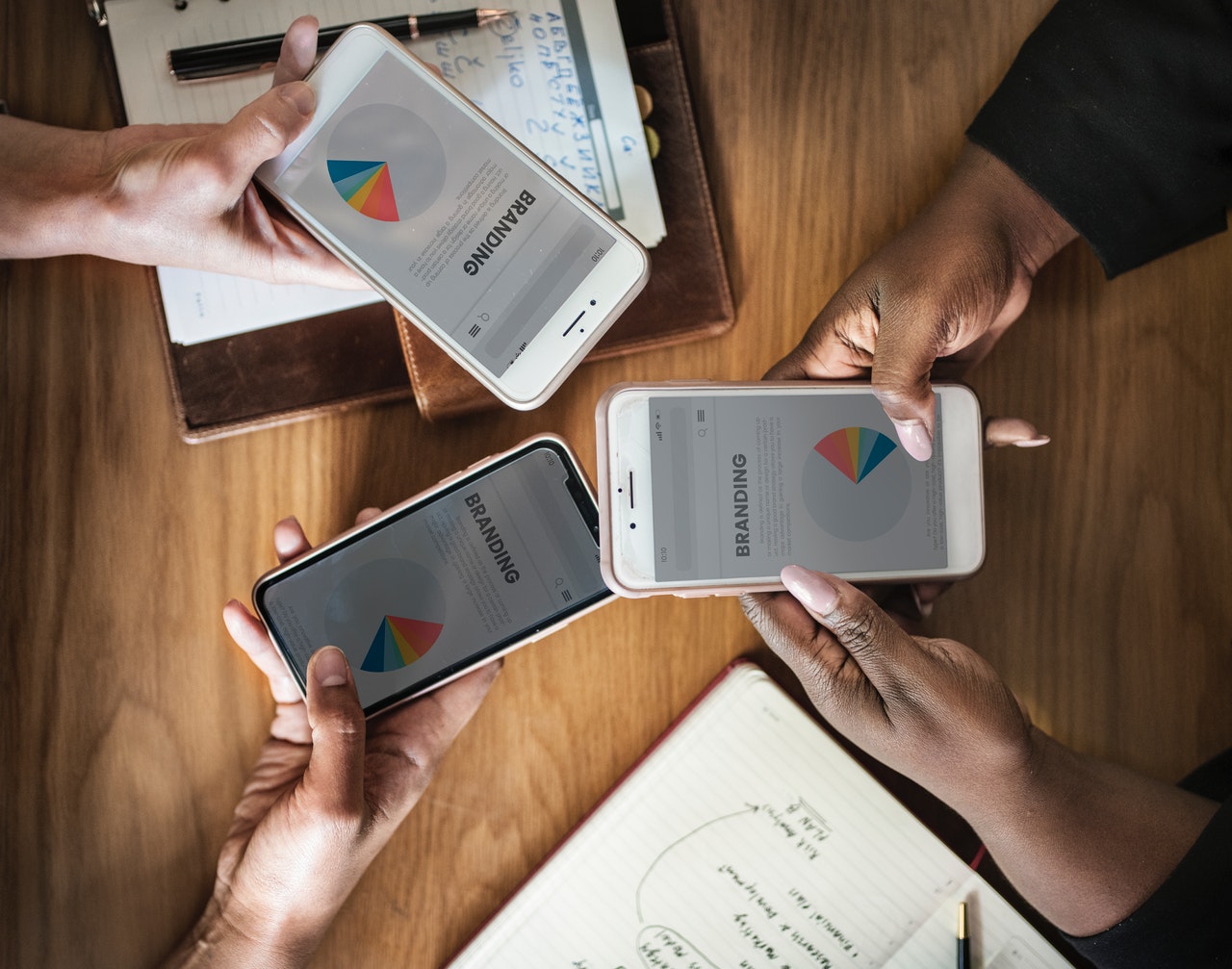 Reading Time:
3
minutes
James Ashton, Head of Content at online casino comparison site FindMyUKCasino.com, says that affiliates should focus on brand building rather than link building.
The online casino affiliate space is one of the most competitive for performance marketers to enter and fight for the spoils. There are thousands of sites all targeting the same players with the same offers from the same casinos.
The majority take the same approach to drive players to their sites, identifying key search terms and then creating ranking content around those words and phrases. This is then supported with link building activity where a volume of value approach is considered the best.
But with so many sites targeting the same keywords with the same content and same approach to link building, it is tough to stand out and deliver potential players the information, tools, and services they need to make an informed decision about where to play.
It could be argued that online casino affiliates are so focused on ranking and link building that the product they offer those that do land on their sites is not up to the standard that it should be. With FindMyUKCasino.com, we have prioritized product and brand over ranking and link building.
So how, and why, have we done this?
Design for the user first and foremost:
The majority of online casino comparison sites use the same design and layout, with the online casino brands they work with listed on the homepage followed by reams of content based around the keywords they want that page to rank for.
With FindMyUKCasino.com, we have designed our homepage so that it looks more like a news or magazine website, allowing us to showcase the great content that we have invested a lot of time and effort into creating.
We have sections for news, features, and must-read guides and interviews that split the homepage into various sections. This makes it really easy for readers to navigate and explore; they can access all this information for free without having to scroll through reams of online casino listings.
Sure, we have split this up with casino cards that we use to push our casino partners, but we have achieved this in a way that looks authentic and does not impose on the user experience. We want them to access our content first and then if they wish, sign up to our casino partners second.
Content that delivers genuine value:
When it comes to the content we create, we focus on genuine, authentic features, explainers, guides and interviews that online casino players want to read. We work with our operator partners to create this content, as well as game developers, regulators, and other stakeholders.
Of course, we are mindful of the need to create some content around key ranking phrases as search remains a big driver of traffic for online casino affiliates. But even when we do, we ensure the content provides the value our readers are looking for.
There really is no point in ranking for a keyword or phrase and have a reader click through to your site only to find the page they have landed on does not provide the information or answers they are looking for. They will simply click off and never come back.
This means writing content that is clear and easy to read and not packed full of terms and phrases designed to assist with ranking. For example, we would never write "the best online casinos the UK will offer…" – a visitor reading this will assume we have made a typo or our writers are not that great.
For online casino comparison sites looking to deliver the best possible experience to visitors, creating top-quality content must be an absolute priority.
Active on social media:
Social media can be a bit of a minefield for online casino affiliates, but we believe it is a powerful way to engage and communicate with our readers. No matter the size of your following – we have a little over 60 followers but growing steadily – its shows you are real and helps to build trust.
The great thing about social media is that affiliates can experiment and have fun; we are working on all sorts of ideas for videos, competitions, interviews, that we believe will really drive engagement and loyalty with our readers and followers.
Build a brand for long term success:
The approach we are taking with Find My UK Casino is that of building a brand as we believe this will ensure we not only acquire readers and potential players but that we are able to retain them over time. Sure, this is a long process to undertake but slow and steady often wins the race.
The ultimate goal is that people Google "Find My Uk Casino" as they know we are the best destination for everything they need to know about playing at online casinos in the UK. We know that is a long way off, but by taking the above approach is a goal we are certain we will achieve.
This approach will not be for all online casino affiliates, but we are happy to be swimming against the tide as we believe this is what will ultimately allow us to stand out from the crowd.
Soft2Bet nominated for AskGamblers Award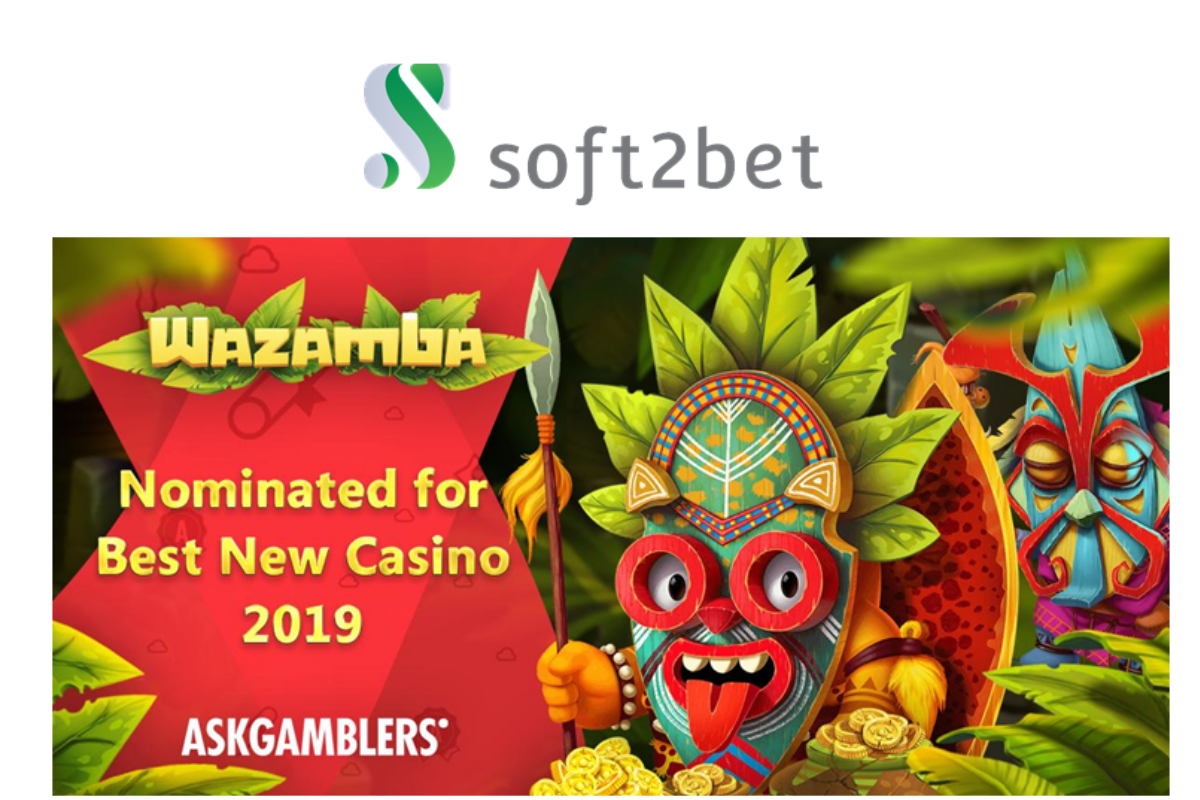 Reading Time:
< 1
minute
Wazamba, an online casino brand of casino and sportsbook group Soft2Bet, has been shortlisted for Best New Casino 2019 at this year's AskGamblers awards.
Taking place on 17th January 2020 in Belgrade, Serbia, the AskGamblers Awards recognises strong commercial performance and the delivery of market-leading, innovative slot games.
Wazamba is a mobile friendly online casino offering immersive entertainment experiences through the latest innovative slot titles.
The nomination caps an impressive year for the casino, which saw an engaging range of high-performing slots added to its portfolio, including Fire Strike, Wazamba Roulette and Leprechaun Riches.
Mary Ivanova, Head of Affiliate Partners at Soft2Bet, said: "We are thrilled to have been nominated for an AskGamblers Award and look forward to competing against some of the best in the industry.
"With exciting gamification features and a player-friendly interface, Wazamba fully deserves the title of Best New Casino."
Among Soft2Bet's other consumer-facing brands are Malina Casino, Campobet, Zulabet and Nomini. The group currently operates with MGA and Curacao licences, with further certification within the EU set to follow.
Three-peat for the King Billy Affiliate Program at the SBC Awards!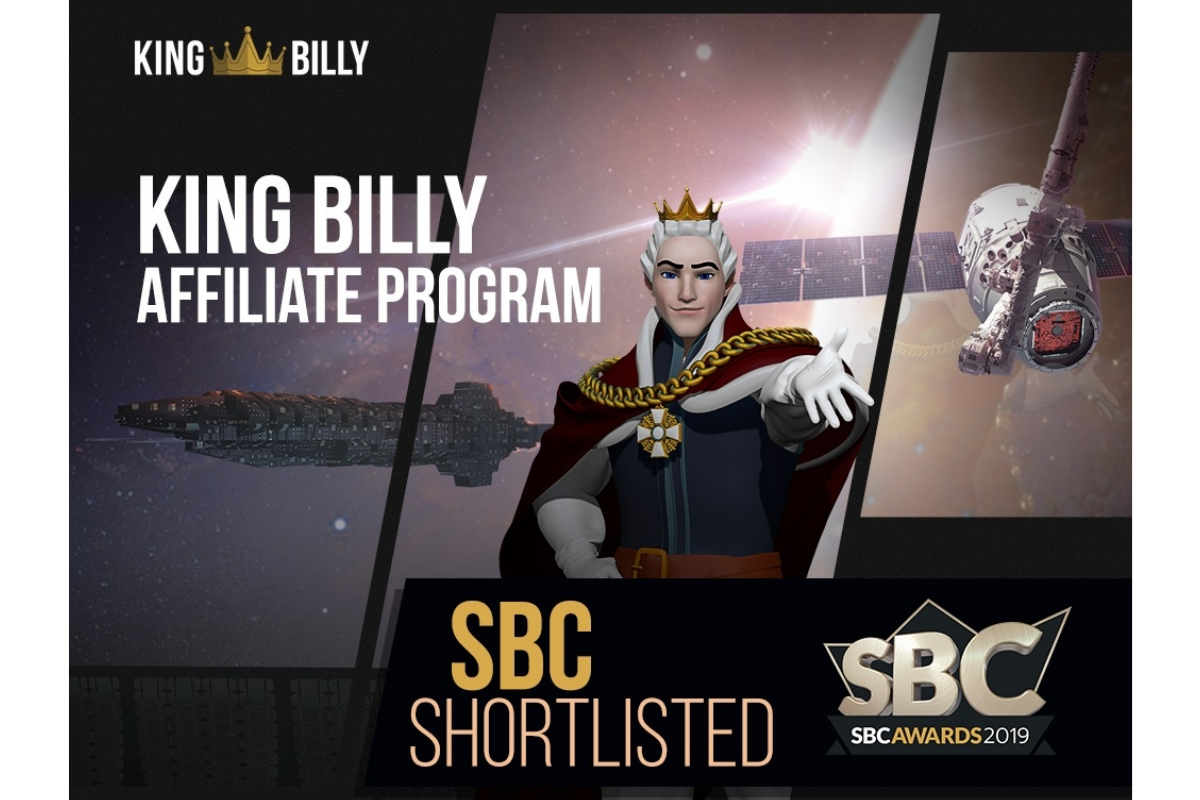 Reading Time:
2
minutes
We should know by now that King Billy Casino was bound to be in the limelight for one more time. True to the words of the great Brazilian writer Paulo Coelho "Everything that happens once can never happen again. But everything that happens twice will surely happen a third time.", King Billy does it for the third time in a row.
So, after being shortlisted at the prestigious iGB Awards (and from there, winning it all), being shortlisted again at the prestigious EGR Awards, the King Billy Affiliate Program has now also been shortlisted at the prestigious SBC Awards (event to be held on December 3). Moreover, the operator is also on the SBC Awards short list for Casino Rising Star.
We asked the mastermind behind this tremendous streak, Ruslan Legenzov, King Billy Head of Affiliates to share his feelings with us and a few words about this new distinction. He was, understandably, in a state of euphoria:
"This is beyond our wildest dreams! To complete the "Big 3" of the industry's annual biggest awards shows, by being short-listed in each and every one of them fills us all with immense pride. At King Billy Casino, we set out with a single goal in mind: to move beyond the commission and offer to our affiliates a program never seen before. We are happy that our effort is recognized by both judges and Affiliates!"
The SBC Awards, now in its 6th year, recognize the achievements of operators, affiliates and suppliers from across all major disciplines including payments, marketing, platform providers and data. The Awards will be held at Battersea Evolution, in the heart of London, bringing together 700 gaming industry delegates.
King Billy Casino is a new generation online casino, available in 5 languages (English, German, Russian, Finnish and Norwegian and soon Japanese) with an impressive record in awards and an amazing variety of games providers and features. King Billy has built on creating a superb user experience focusing on the myth of King Billy and his Kingdom and treats all players with the specialness they deserve.
XLMedia PLC Wins Best Bingo Affiliate With WhichBingo.co.uk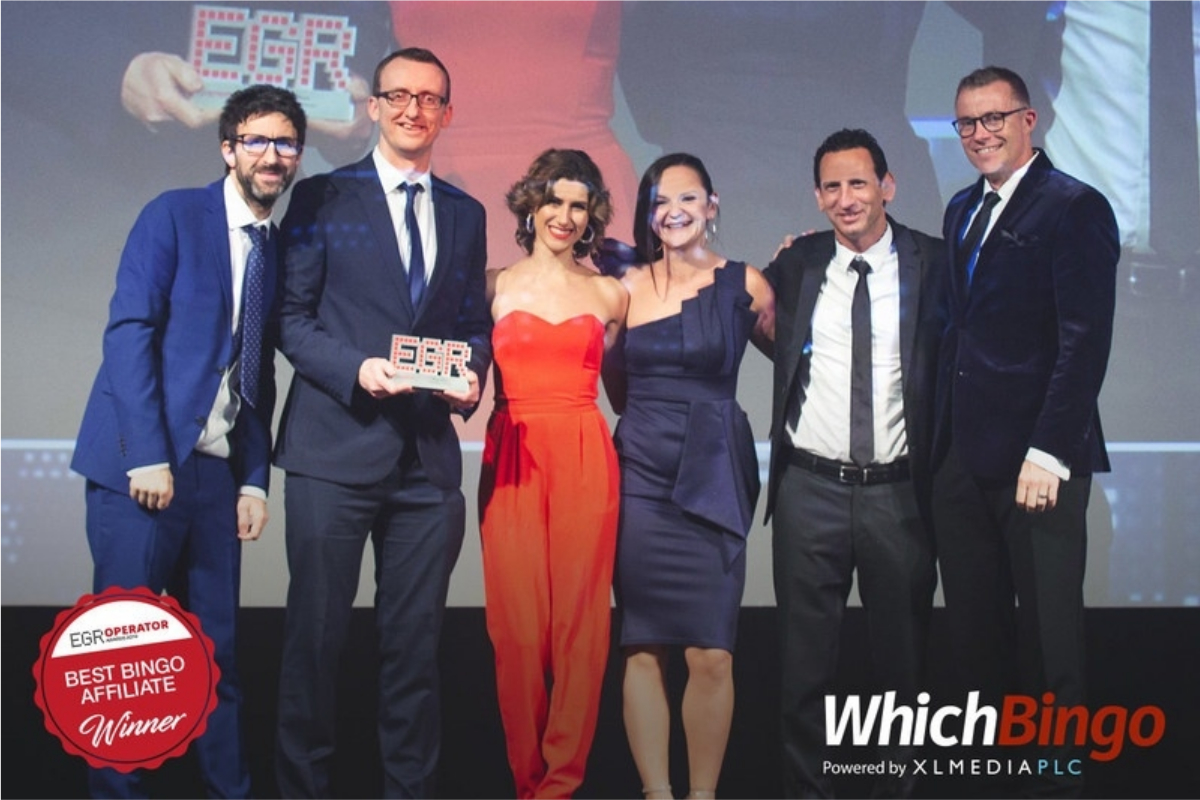 Reading Time:
2
minutes
XLMedia PLC, a leading global digital publishing group and owners of the UK's largest online bingo review site and community, WhichBingo.co.uk, is delighted to have been awarded Best Bingo Affiliate at the 2019 EGR Operator Awards.
"We're especially proud to have won this award, considering the level of competition we were up against," said Stuart Simms, Group CEO. "I really appreciate the hard work our team has demonstrated over the past year in making sure we always meet our partners' acquisition needs. XLMedia will continue to innovate and evolve our technology to ensure we provide the best products for gaming operators, and players, worldwide."
"Under XLMedia PLC ownership, extensive technological efforts have been made over the past year to improve visitors' experiences with WhichBingo.co.uk," said Simms. "Specific emphasis was placed on making sure our visitors can find the latest user reviews, share their personal stories and help our bingo community find new places to play. Through proprietary audience segmentation tools and bespoke marketing solutions, we are able to provide content that matches user intent, while improving both acquisition and retention for operators."
The prestigious EGR Operator Awards, which were held on Thursday, 24 October, at Grosvenor House, London, is one of the most important casino and sports betting events of the year, and is known for recognizing outstanding innovation, growth and technology in the industry.
About XLMedia PLC:
XLMedia PLC is a leading global digital publishing group that operates significant publishing assets across a wide variety of industry verticals, including gambling, sports betting and personal finance. The group has over 2,000 owned and operated digital assets.
XLMedia PLC leverages its proprietary technology systems, investment in data and machine learning and marketing capabilities to deliver highly valuable, engaging, timely and relevant content to  millions of consumers worldwide, who are looking to make informed decisions when searching for services or products to purchase.
The company adopts a performance marketing model, seeking to capitalise on its industry know-how and advanced capabilities to drive high-value customers to global businesses and maximize return on its assets.
XLMedia PLC is listed on London Stock Exchange's AIM market under the ticker XLM. For more information, please visit www.xlmedia.com.
About WhichBingo:
Launched in 2000, WhichBingo.co.uk is the largest independent online bingo review site in the UK. Well-known for being the first for new online bingo site reviews, WhichBingo publishes thousands of player reviews, the WhichBingo Annual Report, as well as hosting the yearly WhichBingo Awards which recognizes excellence among the bingo industry.
WhichBingo has won numerous industry awards including, iGB 'Best Bingo Website and Best Bingo Affiliate', EGR 'Best Gaming Community', EGR 'Best Gaming Review Site', Online Bingo Summit 'Best Bingo Portal' (2008 & 2009) and now again, EGRs 'Best Bingo Affiliate' (2015, 2016, 2017, 2019).
Source: XLMedia PLC