History and Evolution of the UK Gambling Commission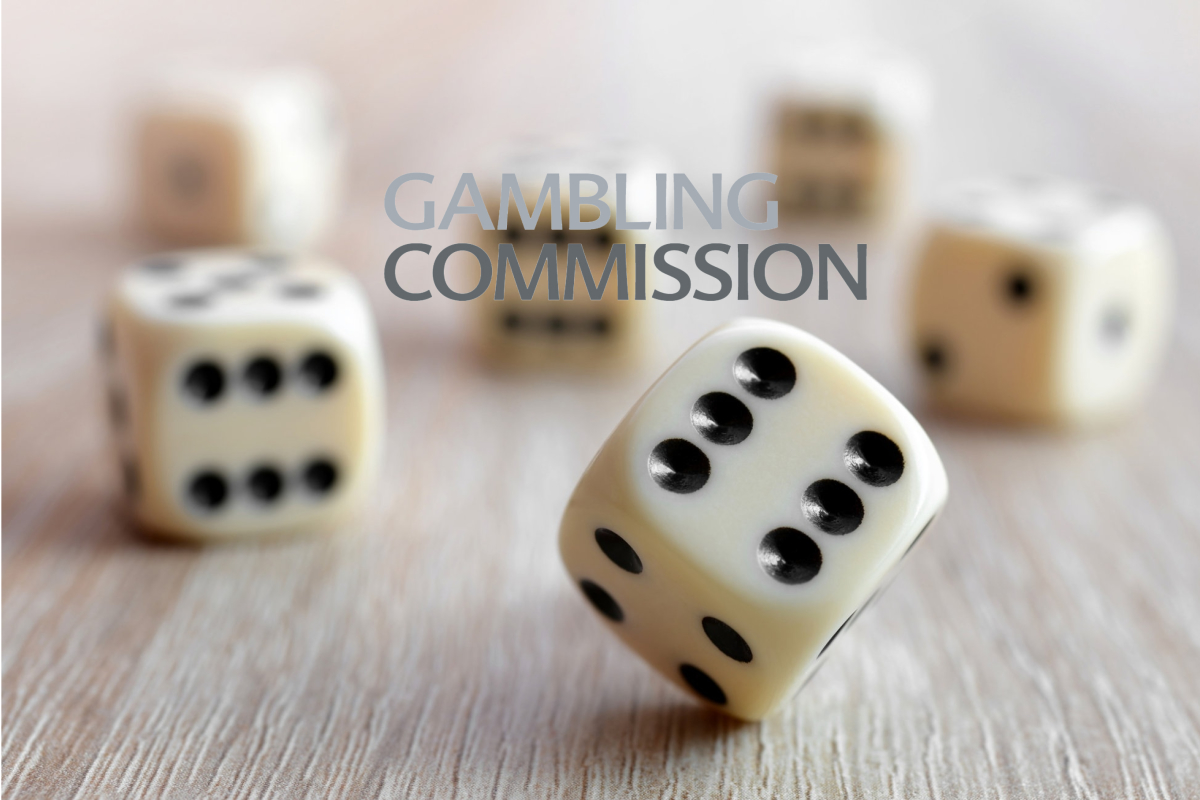 Reading Time:
4
minutes
The United Kingdom has a long history of gambling, and to this day it is one of the most lucrative markets in the world. It has also become a model for gambling regulation.
The UK Gambling Commission is the government body responsible for supervising and regulating all legal gambling activities in the United Kingdom. Formed following the Gambling Act 2005, the UKGC has become one of the most highly-regarded gambling authorities in Europe. Here we will take a look at the history of gambling in the UK, how the UKGC came into being, and how it has evolved since.
Gambling in the UK: A Brief History
Evidence of gambling activities goes right back to pre-history and early civilization, and it's certainly been a huge part of the culture of the British Isles for many centuries. People living in the Middle Ages were wagering money on activities such as horse racing and dice and card games, as we still do today. In fact, the earliest recorded legislation to do with gambling goes back to 1190, when the king decreed that betting was for noblemen only and imposed a daily limit on how much could be wagered. Subsequent monarchs continued to impose more restrictions on gambling.
The history of gambling law in the UK is uneven, although the popularity of wagering has remained high. The first government-sanctioned national lottery occurred in 1694, and lotteries were a common way to raise funds for various projects, right up until the 19th century. During this later period, concern over the perceived immorality of betting led to the Gaming and Betting Acts of 1845 and 1853, which sought to ban commercial gambling, at least for the lower classes.
It wasn't until the 1960s that any further legislation was introduced, with the Gaming Act of 1968 allowing commercial casinos for the first time. This was the start of modern gambling law, and was the direct precursor of the codes of practice that are in force today.
The Gambling Act 2005 and the Formation of the UKGC
By 2005, online casinos and sports betting were already big business, and it was clear that the laws needed to be updated to reflect the changed landscape. The Act's primary objectives were threefold; to ensure that gambling was not associated with crime, to guarantee fairness, and to protect youth and vulnerable persons from being negatively impacted by gambling.
The cornerstone of the new Act was the formation of the UK Gambling Commission, an executive public body of the British government sponsored by the Department for Digital, Culture, Media and Sport. The UKGC is responsible for the oversight of all legal gambling activities in the UK, both online and in physical establishments, as well as regulating the National Lottery. The Commission replaced the Gaming Board for Great Britain from 1968.
The UKGC has the power to verify that providers comply with the codes of practice established by the Act, and to investigate whether offences have been committed. It can also pursue legal action against any such infringements. Licenses are granted, refused and revoked by the Commission.
How the UKGC Protects Players
The creation of the Commission is considered to be of great benefit to consumers. The codes of practice surrounding fair play, anti-money laundering and responsible gaming have been strictly enforced since the 2005 Act, and the UK has one of the most tightly regulated gambling markets in the world. Unlike some other jurisdictions, which either leave the market totally unregulated or impose strict limits on where players can go to gamble, the UK market is both well-regulated and open.
Considering the profitability of the UK for operators, and the potential penalties for breaking the rules, casino and gambling providers are happy to comply with the licensing requirements. This gives players an enormous choice, particularly in online UK casino sites, of safe and secure providers. To guarantee that the casino sites you are interested in hold a license from the UKGC, consult a trusted source like https://casinopilot.co.uk and choose from one of their verified operators.
The 2005 Act was the most comprehensive overhaul of gambling regulation since the 1960s, but there have been some amendments since then to take into account the changes that have occurred.
Gambling (Licensing and Advertising) Act 2014
The Act of 2005 did take into account the role of online casinos, but by 2014 the ruling Conservative government decided that new rules needed to be created surrounding remote gambling. Previous to this, operators outside of Great Britain could legally advertise and provide their services to UK players, provided that they were based in the EEA or in one of the whitelisted jurisdictions specified – this included Alderney, the Isle of Man and Tasmania.
The changes brought in in 2014 refocused the licensing requirements on the point of consumption; if the end users were in the UK, then the provider must hold one or more licenses from the Commission in order to advertise or operate here. The new law also imposed a gambling duty of 15% of gross gambling profits from UK residents.
Recent Updates
The latest measures introduced to gambling law came into effect in 2018, following a consultation with industry stakeholders.
The new requirements implemented are focused on giving customers of online casino websites better tools to monitor their own gambling practices. This includes allowing players to easily access their account, gambling and transaction history for specified periods and going back a minimum of twelve months. It also requires that consumers must be able to see their net deposits rather than just their winnings, and set limits on their spending in a variety of ways. Many of these provisions had already existed as responsible gaming recommendations, but now they are part of the licensing requirements.
What the Future Holds
The future of gambling law in the UK depends on multiple factors, such as the outcome of Brexit, who is in power and how much importance future administrations will put on such matters. If Britain leaves the EU, there may need to be negotiations over cross-border gambling duty.
However, the robust UK gambling laws are an advantage for casino sites in this country who provide their services in other European markets. Current members of the Labour Party have expressed a desire to further restrict playing at online casinos, with suggestions such as capping betting amounts and banning credit card payments. Such proposals have been welcomed by some, with others cautioning that it may encourage players to turn their backs on legal sites.
As gambling evolves and changes, so must the UKGC stay abreast of and respond to developments as they occur. A recent example of action taken was in regards to fixed-odds betting terminals, which offer games like roulette and blackjack on physical machines in betting shops and casinos. When it was revealed that players in Britain were losing almost £2bn per year, the government enacted a law to reduce the maximum stake from £100 to £2. The implementation and enforcement of this law is the responsibility of the UK Gambling Commission.
Reflex Gaming Joins Stakelogic's Greenlogic Programme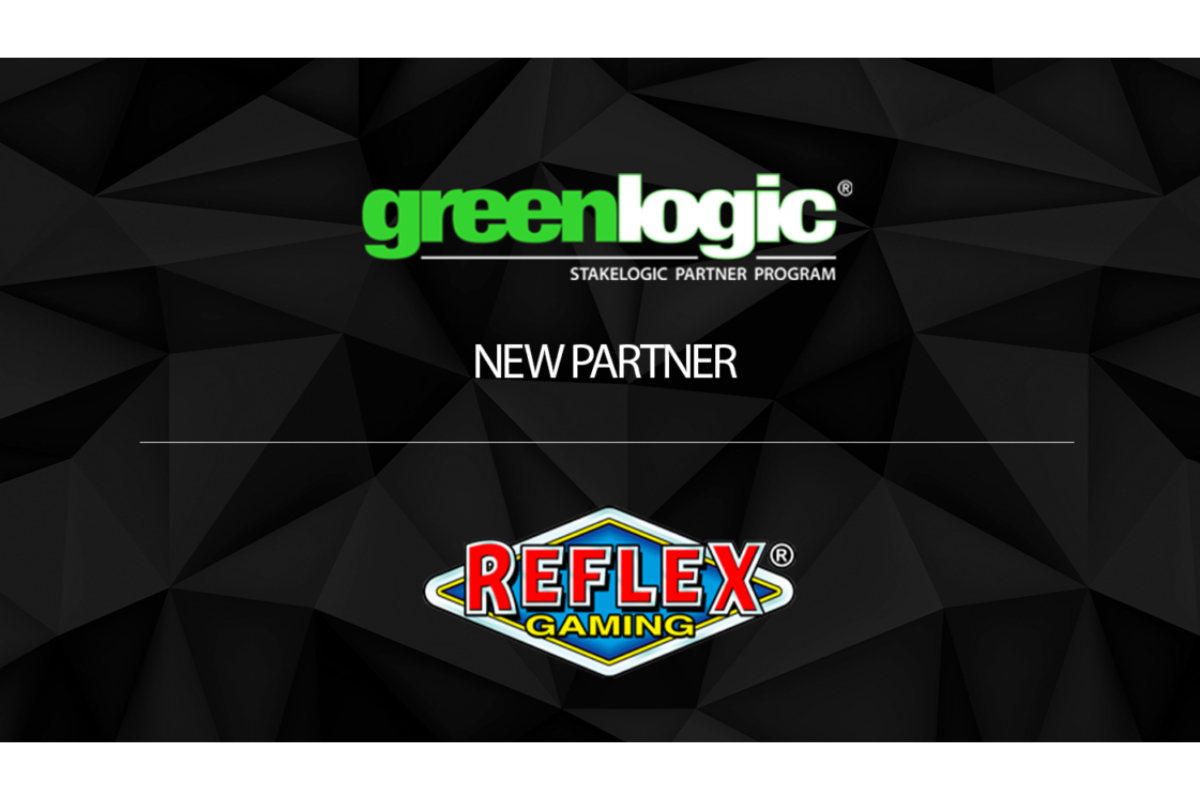 Reading Time:
< 1
minute
Reflex Gaming, the UK-based omni-channel studio, has become the latest firm to join Stakelogic's Greenlogic Programme, gaining access to 500+ operators and nine aggregators.
By joining Greenlogic, Reflex Gaming will be able to create a series of slots in partnership with Stakelogic. Reflex will take responsibility for aspects such as game concepts, maths, gameplay and assets while Stakelogic will cover more technical areas. Games will launch under the Stakelogic brand but with Reflex named as a development partner.
"We are thrilled to welcome Reflex Gaming to our Greenlogic Program and to work closely with the team on a series of exciting slot games that we will then integrate with our operators and aggregators. Reflex Gaming has built a great reputation for designing hugely entertaining omni-channel games and we look forward to being able to combine this with our own market-leading approach to game development to create a run of blockbuster titles," Stephan van den Oetelaar, CEO of Stakelogic, said.
"Online distribution can be tough but by joining the Greenlogic Program we are able to take advantage of Stakelogic's incredible network of operators and aggregator partners and put our name and games in front of more players than ever before. We are delighted to be able to create games in partnership with Stakelogic and to combine our individual strengths to develop a series of slots that we believe will provide players with an unrivaled experience they will come back to again and again," Mat Ingram, CPO at Reflex Gaming, said.
Yggdrasil adds ReelPlay to rapidly growing YG Masters programme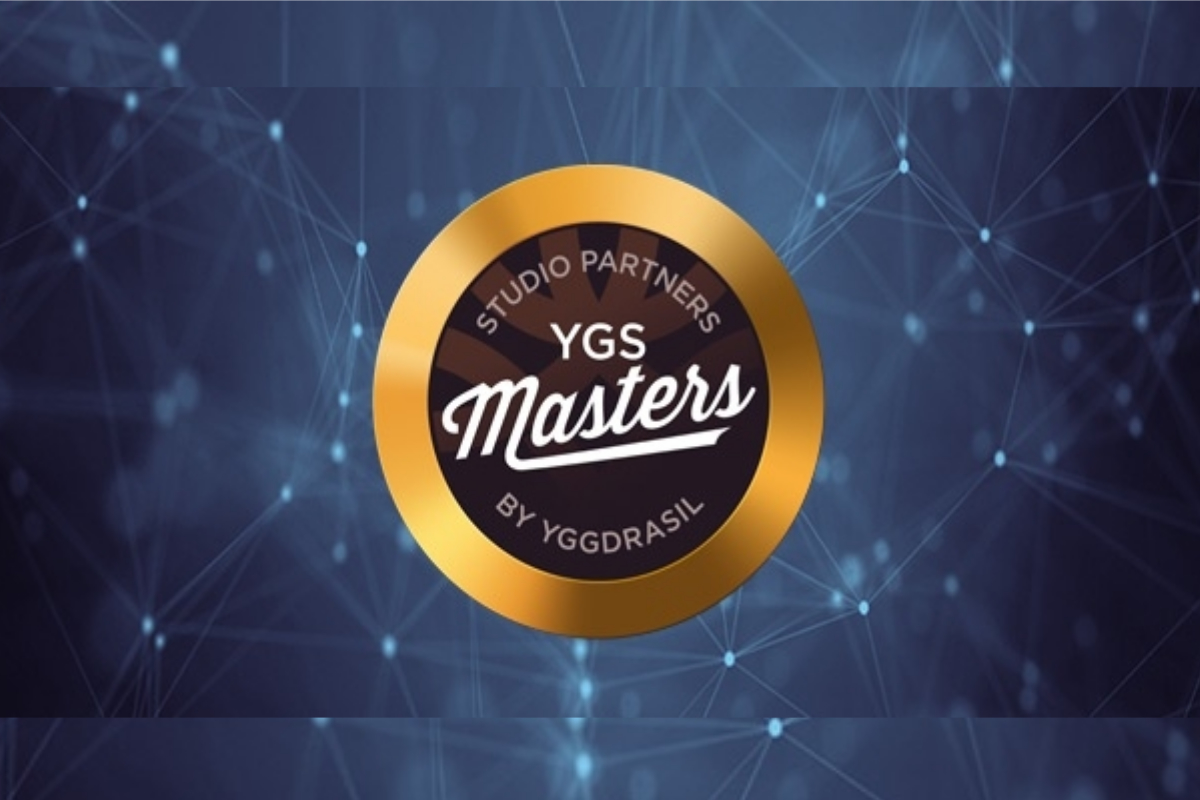 Reading Time:
2
minutes
Infinity Reels™ slot supplier gains access to GATI technology to further extend market reach
Popular slots developer ReelPlay has joined Yggdrasil's YG Masters programme, giving it access to the revolutionary GATI technology to accelerate value creation and global distribution.
Sydney-based ReelPlay is the latest addition to the expanding YG Masters programme which supports partner studios realise their global business strategies and expand in new markets, using Yggdrasil's proven technology, including GATI.
GATI is a preconfigured, regulation-ready development toolkit, enabling studios and game developers to use a standardised technology solution to develop and distribute games anywhere in the world. This means YG Masters partners can source, build, and distribute content and crucially accelerate global reach, finding new ways to increase revenues, all using one standardised interface.
All Yggdrasil partners integrated to GATI get access to widespread distribution via the Yggdrasil operator network and the YG Franchise network. This is a unique model enabling them to rapidly scale distribution and boost revenue opportunities, at the same time as developing completely new ways of working and collaborating.
ReelPlay boast an extensive portfolio of high-quality slots content which will be offered to a new audience through the YG Masters programme. Included in the portfolio will be the Infinity Reels™ series of games, ReelPlay's unique concept in online slots where each spin provides the chance to add an additional reel and respin with a progressive multiplier. Launch titles will include Atlantis Megaways™ & Giza Infinity Reels™.
Stuart McCarthy, Head of Partner Programs at Yggdrasil, said: "I'm thrilled to announce that ReelPlay have signed up to extend their reach in the market by offering their fantastic games through the YG Masters programme, using our groundbreaking GATI technology.
"At Yggdrasil we hold ReelPlay in high regard for their innovation, quality and ability to deliver brilliant and engaging games. We look forward to growing this partnership over the years to come."
David Johnson, CCO at ReelPlay, said: "We're delighted to partner with Yggdrasil. We have experienced a swift integration process via Yggdrasil's GATI technology and anticipate a host of new Operator partnerships able to enjoy ReelPlay games combined with Yggdrasil's well-known CRM tools.
Fantasy football platform Sorare officially launches out of Beta in the UK as Paris-Saint Germain joins the platform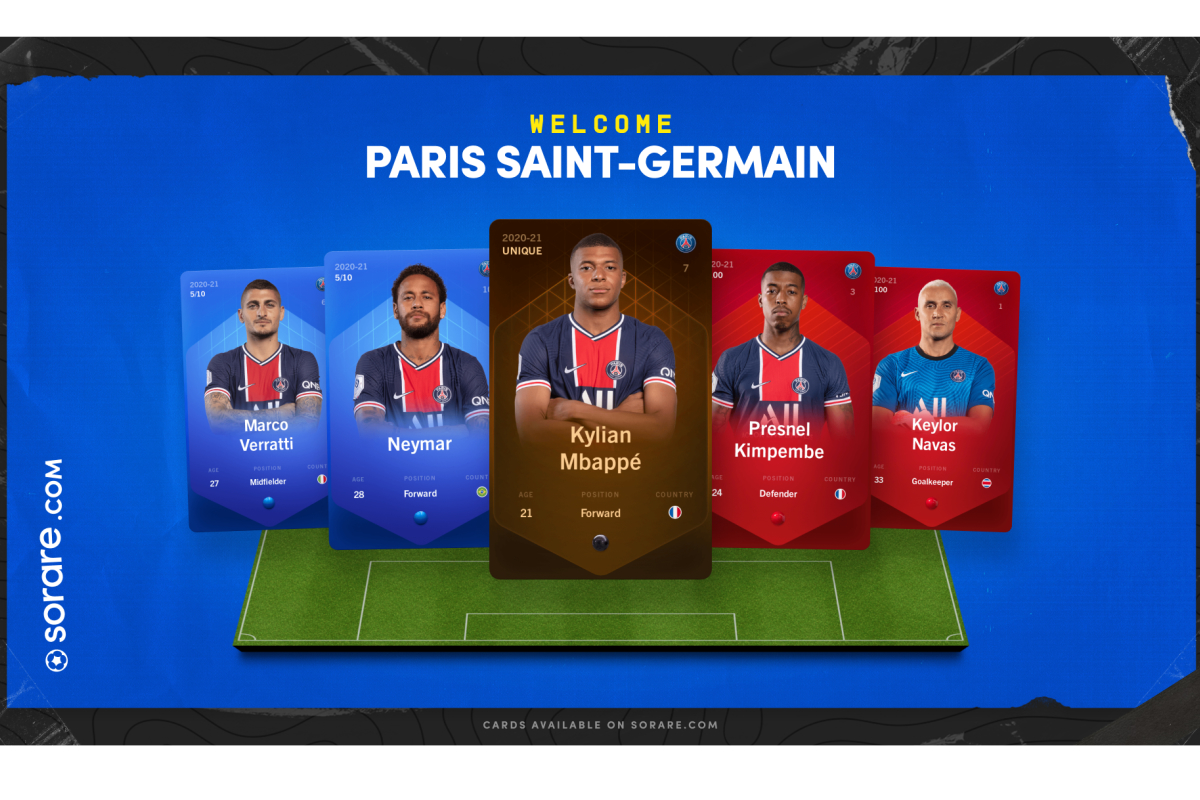 Reading Time:
4
minutes
Paris Saint-Germain, the 2020 Champions League Finalist, and Sorare, the global fantasy football game, has signed a partnership to create digital collectibles of PSG players making it the 100th club to join Sorare
The UK ranks 5th in terms of total number of Sorare users, and number one in terms of total time spent on the platform per user, a reflection of the country's appetite for Fantasy Football
The announcement comes as a first step in Sorare's ambitious plans to partner with leading football teams and clubs in the UK, as its revenue increased twentyfold in the last 12 months
As part of this partnership with PSG, Sorare will gain the rights for 'legendary players' from 2013, including David Beckham
Paris, September 29th, 2020​- Global Fantasy Football platform Sorare announces today that it officially launches in the UK, paving the way for significant partnerships with UK-based football teams
and clubs. Additionally, starting​ today and following PSG's partnership with Sorare, collectors and gamers in the United Kingdom and elsewhere will now be able to freely buy, sell, and play with limited edition digital player cards of PSG players such as Neymar and Kylian Mbappé. This also includes historic players from 2013 such as David Beckham. Since its launch in early 2019, the platform has grown an average of 52% month on month, and today counts over 40​.000 users worldwide.
Through organic growth alone, the UK has quietly grown into Sorare's 5th largest market in terms of user base, sustained by a 70% month on month user growth in the country. The UK is also ranked the number one market as far as time spent on the platform, with an average of 1h25 mins per day per user. Sorare's organic growth in the UK is a reflection of the country's appetite for Fantasy Football, with Fantasy Premier League reaching close to 8million users, and more than doubling in the last 4 years. Today's launch comes in response to the significant user demand from the market, and serves as an additional step in consolidating Sorare's plans to secure partnerships with leading teams and clubs in the UK.
Nicolas Julia, CEO at Sorare, said:​ "We​ are delighted to officially launch in the UK today, getting Sorare one step closer to closing game changing partnerships with major teams and clubs in the country. The​ European Fantasy Football market was estimated at close to USD 900M per annum1 in 2018, and expected to double in the next five years. Expanding into more European markets early on in our growth is a strategic step for Sorare both in terms of market acquisition and brand recognition with users, football teams, and investors alike. With the inclusion of PSG to the platform, football fans in the UK and elsewhere will be able to leverage their football knowledge to play as a strategic manager and compete for rewards with skin in the game. PSG fans will be able to join the economy of their passions in a way that wasn't possible before Sorare's global fantasy football."
The company is using blockchain technology to​ create digital scarcity and establish who owns the digital card of a player at any given time. It creates a new level of trust and freedom for collectors. The cards are more than just collectibles: they are useful in Sorare's global fantasy football game to compete every weekend and fight for the best rewards.
Paris Saint-Germain is embracing Sorare's vision to become the go-to fantasy game to increase the enjoyment of live football. PSG fans will be able to play with their favorite footballers by using their cards in their team. The score of the player card will depend on the performance of the player in real-life, would it be a Ligue 1 game or a Champions League game.
Andre Schurrle, early investor in Sorare, said​: "Today's​ UK launch is a major milestone for Sorare. Anyone remotely interested in football knows that the UK is home to some of the best teams and players in the world. I can't wait to see Sorare announce UK Premier League teams and players in the coming months. Additionally, the inclusion of Paris Saint-Germain on the platform, a top division team in French and international football, is huge news for Sorare's user base. As Sorare players know, the game is based on the real life performance of players, and from today, anyone on Sorare can purchase or trade cards from an outstanding team including world famous players such as Mbappe, Neymar and more. I stand behind Sorare's mission to become the go-to platform for Fantasy Football and today's announcement is yet another proof that the company is well positioned to execute on its objective."​
PSG is joining 99 other football clubs from Europe, the United States, and Asia have partnered with Sorare to issue officially digital player cards, amongst them Juventus and Atletico de Madrid. Through these partnerships, Sorare is able to create the first truly global fantasy football experience. Fantasy players can create a lineup with a Ligue 1 midfielder such as Neymar, a Serie A striker such as Cristiano Ronaldo, a La Liga goalkeeper such as Jan Oblak and a Bundesliga defender such as Sven Bender.
The game was launched in March 2019 by two experienced entrepreneurs, Nicolas Julia and Adrien Montfort, that saw the potential of blockchain technology to create a new category in the sports gaming industry. Sorare has generated USD 1.5 million of revenues from the sale of cards across 60 countries in just over 12 months. It is ranked as the blockchain game with the most volume according to nonfungible​​.
Fabien Allegre, Merchandising and Paris Saint-Germain Brand Diversification, explains​: "Paris Saint-Germain is the new generation club. We are driven by our values of competitiveness. At the forefront of innovation, we are always looking ahead, looking to the future, to offer our fans new experiences. To constantly improve them, and to offer better coverage for our brand, Sorare will enable us to reach out to new, young communities, especially in Asia and America. We are proud of this new collaboration".
See all licensed clubs on Sorare here.